Course Highlights & Why Power BI Training in Chennai at FITA Academy?
Engaging classes of the Best Power BI Training Institutes in Chennai providing with hands-on training on Power BI, Power BI DAX, Power BI Desktop, and Power BI Q&A.
In order to build a virtual environment for practical exposure to concepts, the course offers live projects and hands-on training.
Customisable classes of Power BI Course in Chennai provide students with both regular pace and fast-track classes.
The course comes with a flexible schedule for learners. FITA Academy offers weekday classes and weekend classes for the convenience of the students.
Course materials are created by industry experts to have a comprehensive understanding of how to use Power BI tools to address business challenges and improve business operations.
For comprehensive understanding, our course provides real-time examples of various concepts such as data connections, data manipulations, and data cleaning.
For all qualified students who successfully complete the Power BI Training in Chennai, we offer 100% Placement Support.
The FITA Training Academy has a strong network partnership with more than 1,500+ businesses of all sizes, including small, medium, and large organisations.
Read more
Upcoming Batches
| | | | |
| --- | --- | --- | --- |
| 23-09-2023 | Weekend | Saturday (Saturday - Sunday) | |
| 25-09-2023 | Weekdays | Monday (Monday - Friday) | |
| 28-09-2023 | Weekdays | Thursday (Monday - Friday) | |
| 30-09-2023 | Weekend | Saturday (Saturday - Sunday) | |

Classroom Training
Get trained by Industry Experts via Classroom Training at any of the FITA Academy branches near you
Why Wait? Jump Start your Career by taking the Power BI Training in Chennai!
Instructor-Led Live Online Training
Take-up Instructor-led Live Online Training. Get the Recorded Videos of each session.
Travelling is a Constraint? Jump Start your Career by taking the Power BI Online Course!
Have Queries? Talk to our Career Counselor
for more Guidance on picking the right Career for you!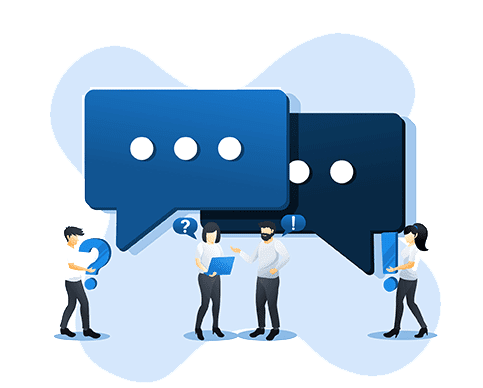 Trainer Profile
The mentors of Power BI Training in Chennai are reputed specialists in this industry with multiple certifications.
With 8+ of experience in the business intelligence and data analytics industry, our expert Power BI trainers offer an in-depth understanding of the subjects.
Each batch will have no more than 5 participants in order to provide interactive and student-centric classes.
Our mentors use a variety of classroom materials, textbooks, and other tools to assist students in improving their conceptual and theoretical knowledge.
Live projects and real-time exercises are used by mentors of the power bi course in Chennai to provide many practical implementations.
Trainers frequently lead interactive sessions to help students with their questions and provide guidance on how to advance their business intelligence abilities.
Our trainers provide further assistance in interviews and resume building.
Features
Real-Time Experts as Trainers
At FITA Academy, You will Learn from the Experts from industry who are Passionate in sharing their Knowledge with Learners. Get Personally Mentored by the Experts.
LIVE Project
Get an Opportunity to work in Real-time Projects that will give you a Deep Experience. Showcase your Project Experience & Increase your chance of getting Hired!
Certification
Get Certified by FITA Academy. Also, get Equipped to Clear Global Certifications. 72% FITA Academy Students appear for Global Certifications and 100% of them Clear it.
Affordable Fees
At FITA Academy, Course Fee is not only Affordable, but you have the option to pay it in Installments. Quality Training at an Affordable Price is our Motto.
Flexibility
At FITA Academy, you get Ultimate Flexibility. Classroom or Online Training? Early morning or Late evenings? Weekdays or Weekends? Regular Pace or Fast Track? - Pick whatever suits you the Best.
Placement Support
Tie-up & MOU with more than 1,500+ Small & Medium Companies to Support you with Opportunities to Kick-Start & Step-up your Career.
Power BI Certification Course in Chennai
About Power BI Certification Course in Chennai at FITA Academy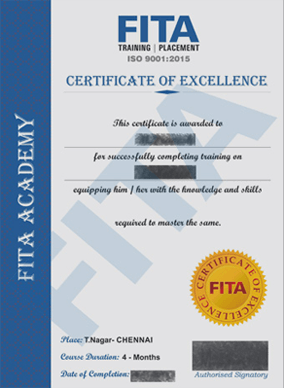 Power BI Certification Course in Chennai
A Power BI certification can demonstrate to potential employers that you are proficient in the platform and will boost your use of Power BI. Getting certified could also increase your pay. Certified Power BI experts typically earn more than their uncertified competitors. Certification is helpful if you want to develop your Power BI skills and increase your employability. It demonstrates your commitment to your professional development and provides evidence that you possess the talents the employers are seeking for.
After successfully completing the Power BI Training in Chennai at FITA Academy, the student will receive a certificate that serves as a validation of the knowledge and skills they have learned. This certification is significant because it attests to your proficiency in managing reports and dashboards using Power BI. Additionally, it demonstrates your proficiency with writing reports, publishing updates to a Power BI workspace, and sharing and distributing material. Our course, which was developed in cooperation with Microsoft, teaches you how to use Microsoft Power BI to analyse and visualise data quickly.
The FITA Academy's declaration is accepted by numerous public as well as international organisations and universities worldwide. Additionally, including the certification on your resume will result in a significant increase in the value of your expertise in the market. The enhanced professional worth will open up many work opportunities for the trainee. It also sets you on the path to creating the project portfolio you'll need to impress potential employers. Getting a Power BI certification also leads you to a better salary at a new job. To know more about the certification and benefits, look up Power BI Course Chennai.
Have Queries? Talk to our Career Counselor
for more Guidance on picking the right Career for you!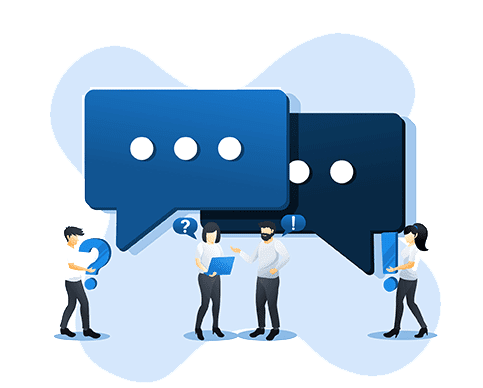 Job Opportunities After Completing Power BI Training in Chennai
In the current market, one of the most popular sectors is business intelligence. Business operations are becoming more complex every day, which is why companies are hurrying to adopt technology that will enable them to display data in real time and gain insightful data. One of the most well-known business intelligence tools, Power BI, has revolutionised the way organisations are run and provided industries with the long-needed solution.
As businesses gradually move away from on-premise work environments and toward cloud platforms, Power BI has a lot of potential in the future because it is a cloud-based solution. As a result, we can confidently state that Power BI has a bright future and that anyone interested in pursuing a career in this area should do so. Power BI is a promising career choice because there is a huge demand for competent people in practically every area, including software, commerce, healthcare, and more. There are over 23906 job openings for Power Bi-related jobs. Some of these job roles include Power BI Developer, Data Analyst, BI Project Manager, Software Engineer, Senior BI Analyst and more.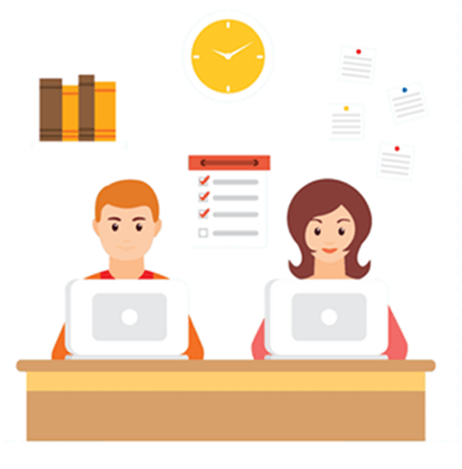 Major companies hiring Power BI skilled professionals are TCS, Accenture, Infosys, IBM, Capgemini and more. The average salary of a Power BI developer is Rs. 5.4 lakhs per annum in India. Whereas the same on a global scale, one can make up to $82k annually. The pay scale also varies for different organisations, locations, skills and experiences. With Power BI Training in Chennai, you can be assured of a successful career with the aid of our partnerships with over 1,500+ organisations.
R
Rene George

I have completed my Power BI training in Chennai from FITA Academy. One thing that stood out to me was how interactive the classes were. My trainers were highly skilled in Power BI, and I could contact them anytime to clear my doubts. Today, I can use this skill to use the tool with ease and efficiency. The staff were also very friendly and kept me updated with all the placement drives.
S
Sudarshan S

The Power BI Course in Chennai has helped me climb the career ladder with its expert teaching and modules. The trainers at FITA Academy are well-versed in business Intelligence. They were accommodating to all, and we often had revisions of the previous lessons. This really helped me to understand and grasp the operations of the Power BI tool efficiently.
A
Anurag K

I came across FITA Academy while looking for a reputable Power BI Training Institute in Chennai. I was able to learn plenty about various business intelligence tools through the course. My trainer provided constant instruction, and I was able to clear my doubts right away. I was recently offered a job in an MNC. I'm grateful for my trainer and FITA Academy, who were able to make this happen for me.
S
Sudheer Raj

Many of my seniors found my work to be tedious and boring. I enrolled in the Power BI Course in Chennai in order to advance my expertise and abilities. Mentors in this program shifted my perspective and educated me about the modern trending tools that shaped my position in this industry. From this point forward, I'm going to employ all the advice I can get in order to succeed greatly.
A
Abhijith A

I finished my Power BI course in Chennai here. I was able to hone my talents and advance in my career after joining FITA Academy. The mentors and faculty were really hospitable and welcoming. I received numerous opportunities to work on various projects under the supervision of my trainer. The time spent at FITA Academy was undoubtedly beneficial.
Have Queries? Talk to our Career Counselor
for more Guidance on picking the right Career for you!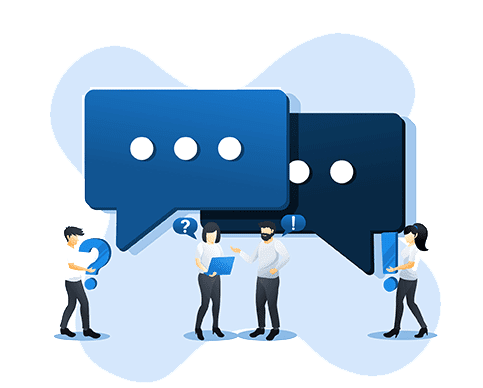 Power BI Training in Chennai Frequently Asked Question (FAQ)
Additional Information
Power BI is a Microsoft-provided technology-driven business analytics solution for evaluating and displaying raw data in order to offer actionable information. It brings together business analytics, data visualisation, and best practices to support an organisation's decision-making using data. It is a combination of software services, applications, and connectors that combine to transform your disparate data sources into meaningful, engaging visuals and dynamic conclusions.
Features of Power BI
DataSets - Datasets are the collective of imported data or the source data for Dataflow. Each of the datasets is linked to Power BI, so they may all be kept in one location.
Data Visualisation - Visualisation is the process of representing data through charts, graphs, diagrams, or other graphics. These aid in reorganising the info for improved comprehension.
Reports - Reports are the graphic presentation of any gathered information and include graphs, maps, charts, and even tree maps. These reports can be produced in Power BI and distributed to peers via dashboards. Connecting to numerous datasets from the user's SaaS services or Excel workbooks is another option to generate reports.
Dashboards - Dashboards are single sheets with many widgets and tiles on them. These are either made by the user themself or they are taken directly from the Power BI service from a colleague who made and shared one. It is a compilation of different facts and reports.
Tiles - Every single piece of visual data kept in the dashboards is referred to as a Tile. To put it another way, the Dashboard is made up of Tiles.
The most important resource for businesses to use when deciding on future growth and company strategy is data. It is impossible to manually examine the data due to the volume of data that every firm must deal with on a regular basis. Despite the fact that there are many data monitoring solutions available, Power BI has become a market leader in data visualisation and business intelligence.
Microsoft's Power BI has been ranked first in Gartner's 2020 BI and Analytics report as a result of its successful sales performance and high level of customer satisfaction. Power BI has established itself as a favourite tool of the corporate community and isn't likely to lose popularity anytime soon because of its superior cloud-based data visualisation capabilities. Additionally, it is a Microsoft product, which has previously produced a number of items that have taken the world by storm.
Objectives of Power BI Training in Chennai
Getting started with Power BI & Its Interface
Using Power BI query Editor with query editing tools
Additional Data Types & Categories in PowerBI
Visualising Data with PBI Reports
Editing Power BI Report Interactions
Understanding Data Tables vs Lookup Tables
Understanding Table Relationships vs Merged Tables
Creating Table Relationships & Data Models in Power BI
Introduction to Data Analysis Expressions (DAX)
Understanding DAX Syntax & Operators
Learn more about the career options surrounding Power BI.
Responsibilities of a BI Developer
Develop unique Power BI visuals.
Incorporate Power BI reports with other apps by leveraging integrated analytics such as the Power BI service and API automation.
Should be familiar with designing, prototyping, and analysing data types.
Create data models in accordance with company needs.
Create project documentation and design techniques.
Create multidimensional and standard tabular warehouse layouts.
Create analysis, reporting, and service frameworks.
Transform unprocessed data into instructive charts and reports.
Should be familiar with the software security layer.
Create DAX queries using the Power BI desktop.
Different Job Roles of a Power BI Specialist
The BI system is often completely familiar to a Power BI developer. The administration and development of BI tools fall under their purview. And turning raw data into insightful information is their major responsibility. Interactive dashboards and reports that are easy to use are used to achieve this. The executive, tactical, and management tasks and responsibilities that go along with being a Power BI developer make it essential for enterprises. Get hands-on training on a wide range of activities, including reporting, creating dashboards, creating data models, analysing datasets, and managing Power BI tools, with the Power BI Course in Chennai to become specialists in this field.
Power BI Data analyst professionals are in charge of designing, creating, and delivering business analytics widgets using Microsoft BI tools such as SQL, Power BI, and others. Reports on the market and financial intelligence are created after data is reviewed by a Power BI analyst. These studies are designed to identify market patterns and trends that could affect a company's operations and long-term objectives. They use technologies and data from business intelligence to find and keep an eye on both existing and potential clients. They analyse technological trends to find markets for new product creation and strategies to increase sales of already existing products.
The Power BI Consultant position spans many different industries and demands a wider range of abilities. These positions often include regular direct client contact, so being able to communicate effectively, stay organised, and oversee projects from start to end are a must. The primary focus of a Power BI Consultant's work is Power BI. However, they may also work with a wide range of other software platforms, such as complementary programmes like Salesforce and SAP. Power BI and these systems sometimes need to be integrated in a complicated way. In order to support these integrations or sophisticated analyses, there may also be a broader requirement involving knowledge of scripting languages.
In many job ads, the terms "business intelligence developer" and "business intelligence analyst" can be used interchangeably because they are so similar. These positions may require the expertise of other platforms, such as Tableau and Qlik. Thus they are a little more varied than those of a Power BI developer. However, as Power BI is one of the most widely used platforms and is well-known in the field, having this expertise is quite valuable in these positions. Your abilities are also simply transferable to other platforms.
An IT expert who creates, develops and manages computer software for a business is known as a software engineer. They employ the concepts of software engineering, techniques and creativity to assist in resolving new and persistent issues for a business. Using software programming languages, they analyse and alter current software and create, build, and test user-centred end-user applications. The role also emphasises the intricate and substantial software systems that form an organisation's main systems. Additionally, it's common for software engineers to focus on particular fields, such as databases and cloud computing systems like iOS and Android.
The creation of business intelligence solutions, as well as important corporate operations projects to increase internal efficiencies, are assigned to the BI Team. In order to successfully complete BI Projects and control stakeholder expectations, the position of the BI manager is essential. They must be able to withstand pressure from the business to prioritise short-term fixes and easy victories over long-term objectives.
Advantages of Power BI
Q&A function - This makes it possible for users to ask questions in natural language, which is sometimes the quickest method to acquire an answer from your data. This feature is frequently highlighted as an advantage of obtaining self-business intelligence.
Datasets, dashboards, and reports make up the core of Power BI - Users can build customised dashboards that merge data from the cloud into a single view, enabling them to track their most crucial information throughout the whole enterprise and from all of their business apps.
High-level privacy - The three different cloud data centres where Power BI is offered provide the same level of privacy, safety, and accessibility as the Power BI service as a whole.
User friendly- The simplicity with which BI and analytics may be integrated into an app to generate interactive reports and Bing Maps-enabled geo-map visualisations.
It's simple to use Power BI. It has a minimal learning curve, even for inexperienced users.
Reduced expenditures and quick turnaround - Businesses can decide which markets are expanding and which ones are underperforming by studying the most recent statistics. Additionally, the organisation can undertake the analysis internally to save money and always retains custody of the data.
Perpetual innovation- Nearly every month, new features and functionality are added to the Power BI tool.
Power BI is a valuable skill to include in your CV if you want to work in analytics or business intelligence. Power BI not only offers a wide range of employment options, but it is also a crucial ability for long-term career advancement. Software and IT firms, the hospitality industry, the financial sector, management consulting agencies, retail sectors, and the hiring sector are the industries that mostly employ Power BI as data visualisations. As a result, Power BI is a popular data visualisation tool in most well-known businesses.
The Power BI Training in Chennai is offered by FITA Academy, where students have passed all certification examinations with a 100% success rate to date. This course incorporates all tools and concepts from scratch, making it simple for students of all skill levels to understand. Come and join the power bi course in Chennai for professional advice on how to master business intelligence. Explore various employment opportunities across several industries for career growth and settlement at FITA Academy.
Read more