Course Highlights & Why Digital Marketing Courses in Bangalore at FITA Academy?
The digital marketing program in Bangalore at FITA Academy aims to render 1000+ live proficient teachers with a holistic approach of bestowing the industry oriented skills.
The course provides high quality of content, persistent instructor based lessons by proficient mentors and evaluative tests.
Flexibility in the structure of course and timings is followed to serve a wide batch of students.
Expert's planned course confers exposure to live cases and projects to familiarize the students with different parts of digital marketing like - SEO, SEM, SMO, Video marketing and affiliate marketing.
FITA Academy has connections with more than 600 organizations and gives 100% placement help to the learners.
To prepare the students with comprehensive knowledge and industry based skills of digital marketing.
To furnish the students with explicit comprehension of digital marketing platforms, understanding web analytics, search engine optimisation, and effective tools of social media.
To improve their proficiency in content marketing, digital display marketing, email marketing and strategizing marketing.
To bestow an in-depth comprehensive knowledge of various channels as well as practices for planning, executing and managing with an effective digital marketing technique for their business or organization.
To deliver a competitive advantage to learners with different aspects, techniques and tools of digital marketing to produce a higher income for their organization or business.
Read more
Classroom Training
Get trained by Industry Experts via Classroom Training at any of the FITA Academy branches near you
Why Wait? Jump Start your Career by taking the Digital Marketing Training in Bangalore!
Instructor-Led Live Online Training
Take-up Instructor-led Live Online Training. Get the Recorded Videos of each session.
Travelling is a Constraint? Jump Start your Career by taking the Digital Marketing Online Course!
Have Queries? Talk to our Career Counselor
for more Guidance on picking the right Career for you!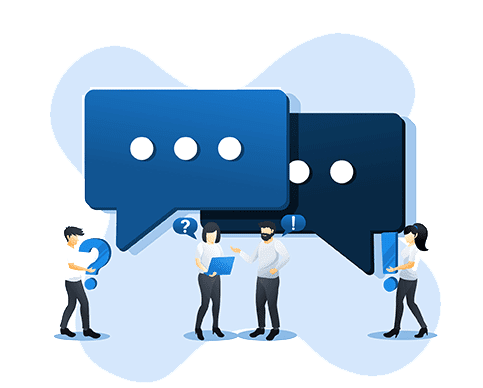 Trainer Profile
The top notch experts of FITA Academy hold certification in teaching successful methods and processes about SEO, social media marketing and paid advertising.
The faculty have work experience of over 10 years as a digital marketing trainer in a wide range of institutes and organisations at national and international level.
The working expertise of our instructors lies in search engine technologies, content marketing, Google ads, Facebook ads, Pinterest and Twitter marketing.
Our mentors have delivered over 2000 lessons and workshops to over 3000 students of wide age groups.
The subject matter experts of FITA Academy handled over 100 case studies and projects in this field.
Features
Real-Time Experts as Trainers
At FITA Academy, You will Learn from the Experts from industry who are Passionate in sharing their Knowledge with Learners. Get Personally Mentored by the Experts.
LIVE Project
Get an Opportunity to work in Real-time Projects that will give you a Deep Experience. Showcase your Project Experience & Increase your chance of getting Hired!
Certification
Get Certified by FITA Academy. Also, get Equipped to Clear Global Certifications. 72% FITA Academy Students appear for Global Certifications and 100% of them Clear it.
Affordable Fees
At FITA Academy, Course Fee is not only Affordable, but you have the option to pay it in Installments. Quality Training at an Affordable Price is our Motto.
Flexibility
At FITA Academy, you get Ultimate Flexibility. Classroom or Online Training? Early morning or Late evenings? Weekdays or Weekends? Regular Pace or Fast Track? - Pick whatever suits you the Best.
Placement Support
Tie-up & MOU with more than 1000+ Small & Medium Companies to Support you with Opportunities to Kick-Start & Step-up your Career.
Digital Marketing Certification Training in Bangalore
About Digital Marketing Certification Training in Bangalore at FITA Academy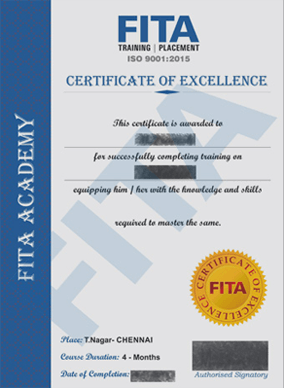 Digital Marketing Certification Training in Bangalore
The digital marketing training in Bangalore at FITA Academy focuses on exploring numerous parts of the digital marketing field . Upon efficient completion of this course, our students will be equipped with the more extravagant comprehension of the foundations of advanced digital marketing landscape and obtain an expansive set of skills, ideas and tools which will empower our learners to carefully create, allocate, and further promote the items and services. On finishing this course, the students will be conceded with the certification from FITA Academy. The accreditation will stand apart as a declaration of the extensive information and industry based skills got from the intensive training of the digital marketing course in Bangalore at FITA Academy. Adding this accreditation to your previously acquired educational qualifications will enhance your instructive skills and will immensely expand the value of your resume subsequently creating an impressive professional image in the digital market.
The digital marketing courses in Bangalore at FITA Academy prominently holds huge value of its persistent training and reliable diligence of the faculty . The course will additionally assist with enabling our students with critical ideas, methods and advanced tools of digital marketing changing them into capable digital marketers. Besides, upon effective completion of this course, our students will empower them to produce their own marketing project with the learnt methodologies and skills. The course will help our students in reinforcing their abilities and improving the natural instincts. Acquisition of this certification will tremendously support your expert worth helping you to appear in various job opportunities in the market. The remuneration of a fresher in the field of digital marketing ranges from Rs. 5,60,000 every annum to Rs.6,00,000 per annum. With the obtaining of extended experience and proficiency in the knowledge and abilities, the remuneration can broaden upto Rs. 9,00,000 each annum.
Read more
Have Queries? Talk to our Career Counselor
for more Guidance on picking the right Career for you!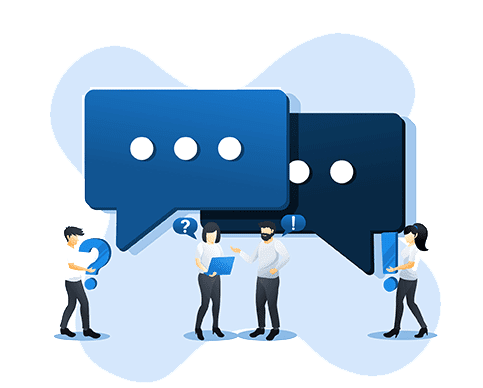 Job Opportunities After Completing Digital Marketing Courses in Bangalore
The digital marketing program stands apart as ideal for business marketing particularly during and after the time of 2020. Digital marketing utilities different online platforms to stock their goods and merchandise to reinforce and raise their brand recognition in the market. As digital marketing is ending up being the foundation of revenue production in different organizations, the jobs opportunities are increasing from analytics to social media. By completing the Digital Marketing Course in Bangalore at FITA Academy, one can strive to be a SEO Manager. Holding that position, one needs to regulate an organization's complete SEO strategy beginning from planning to execution. Your objective is to hike the positioning of your organization in different search engines, explicitly Google. The expertise of good leadership and different learnt strategies from the course of digital marketing will make you a driving force of your organization's online presence. Another career opportunity is of PPC Marketing Manager. The goal of this work will be to manage the pay per click campaigns.
Your work will be to execute campaigns of customers on social platforms like Bing, Google advertisements, Instagram, and Facebook. The skills and knowledge of data analysis gained from digital marketing will give you a benefit in this work. Another demanding position one can look for by spending significant time in this course is, Marketing and Automation Specialist. As an expert in this field your expertise will be on dealing with your organization's digital marketing strategies. The vital part in this field will be creating successful advertising campaigns and executing them, keeping an eye on the data and ultimately enhancing and optimising them. Our Digital Marketing Training Institute in Bangalore will deliver you the industry based skills, proper training and integrity to seek after for different businesses and Jobs which are popular in the market. Digital Marketing is a reformist field with innovation growing at a rapid rate there are no limit of job enrichment and career success. Digital marketing can be amazingly helpful for any business be it little or large . Independent of what your organization sells, digital marketing incorporates creating up the customer's personas to identify the requirements of the audience and in this manner creating successful online content. The trainers and experts of Digital Marketing Training Institute in Bangalore at FITA Academy will guarantee that you accomplish what you aspire for and will prepare you with robust practices and advanced strategies to help you to flourish in the competition of digital marketing.
Read more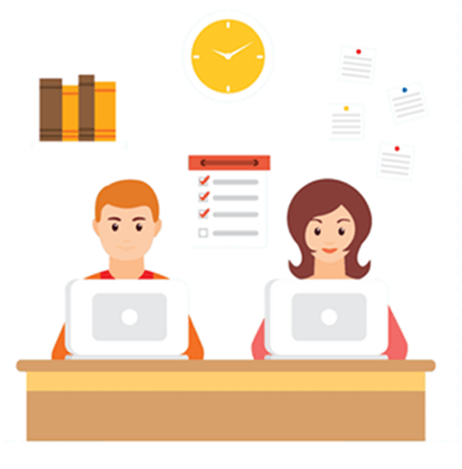 E
Eeshan Khattar

Learning the informative course of digital marketing training in Bangalore at FITA Academy was a good experience. The involved case studies,the interactive classes and extensive readings materials given by the faculty of FITA Academy.
H
Hardik Meher

Studying the digital marketing course in Bangalore at FITA Academy enlightened me with evolving dimensions of the digital world and changed me into a proficient digital marketing analyst. I would prescribe this course to individuals aspring to make a robust career path in digital marketing.
L
Lakshay Bhatnagar

Currently I am working as a digital marketing director in Global Height digital marketing organisation. The course entails descriptive curriculum and industry oriented practices with live examples of case studies. It's a helpful course for beginners and is highly recommended.
Have Queries? Talk to our Career Counselor
for more Guidance on picking the right Career for you!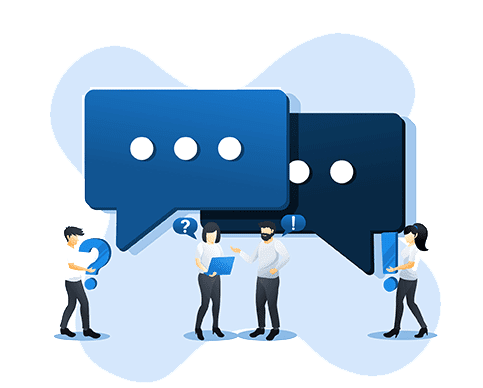 Digital Marketing Courses in Bangalore Frequently Asked Question (FAQ)
Additional Information
In the age of digital revolution, innovation and technology has familiarised the individuals with various opportunities of marketing. In the period of digitalisation and networking, the approach of aware and informed consumers led to numerous difficulties as well as advantages for marketing. The changing order of digital marketing gives a window to development, measurability, affordability and productivity. Digital marketing has provided a wide scope not exclusively to the profitable organisation yet also to the website designers, web analysts and web developers. The Digital Marketing course in Bangalore at FITA Academy to render the fundamentals and implementations of digital marketing tools. Also, the course flourished as such to give the learners a comprehensive knowledge of web based marketing platforms, involving web analytics, search engine optimisation, pay per click, advanced digital display marketing, email marketing, content marketing, portable marketing, and different web-based media tools. The Digital Marketing Course in Bangalore is designed and diligently planned by top notch experts of FITA Academy.
It endeavours to involve significant marketing and advertising concepts, readdress the basic statistical tools and intensive data of online marketing and analytical tools. As the course is developed for practical learning, its concepts will be linked with hands-on demonstrations, enabling the students to work with virtual website optimisation, datasets of marketing, dummy advertisements, online website optimisation alongside some knowledge of SEO in online and offline class.The demonstrations of assessing responses with the software, building up dummy ads, creating optimisation of websites is a striking highlight of this comprehensive planned course of digital marketing. The thorough study of this course will help the students with explicit comprehension of various channels crucial to plan, execute and deal with robust digital marketing strategies for their business and organisation. The students will be furnished with information and skills to use the systems to accomplish a competitive edge for their business and companies. Today in the postmodern world, different universally extended organizations are attempting to vanquish their rivals from the market by building up an amazing presence of their products on various online platforms by practicing SEO through search engines tools. The SEO course planned by FITA Academy gives both practical training and theoretical information about advanced SEO tools. Different devices used to explore the keywords, assessing the rankings, analyzing the traffic of the user and keeping a check of their accreditations. The tools that FITA Academy will give training on are MOZ, Alexa ranking , RankWatch, XML and Google trends.
Read more