Course Highlights & Why Machine Learning Course in Chennai at FITA Academy?
FITA Academy's Machine Learning Course in Chennai provides the student with an in-depth understanding of the underlying ideas of Machine Learning as well as topics like Deep Learning, Artificial Intelligence, and Data Science.
The study materials designed by our industry specialists provide a comprehensive understanding of ML technologies and operations.
For practical proficiency, our training includes live modules and real-world projects.
We offer our students a personalised schedule. Both regular and fast-track classes are available for the convenience of students.
A flexible timetable is offered to students in FITA Academy training courses. They can sign up for live online classes or offline classes.
Our Machine Learning Training in Chennai provides a blended course for newbies and experts, covering topics from basics to provide thorough learning.
At the end of each module, assignments and assessments are provided to obtain a complete understanding.
With an established network of 1,500+ small and medium companies, our Machine Learning Institute in Chennai has an excellent placement support system.
Read more
Upcoming Batches
| | | | |
| --- | --- | --- | --- |
| 02-11-2023 | Weekend | Saturday (Saturday - Sunday) | |
| 04-12-2023 | Weekdays | Monday (Monday - Friday) | |
| 07-12-2023 | Weekdays | Thursday (Monday - Friday) | |
| 09-12-2023 | Weekend | Saturday (Saturday - Sunday) | |

Classroom Training
Get trained by Industry Experts via Classroom Training at any of the FITA Academy branches near you
Why Wait? Jump Start your Career by taking the Machine Learning Training in Chennai!
Instructor-Led Live Online Training
Take-up Instructor-led Live Online Training. Get the Recorded Videos of each session.
Travelling is a Constraint? Jump Start your Career by taking the Machine Learning Online Course!
Have Queries? Talk to our Career Counselor
for more Guidance on picking the right Career for you!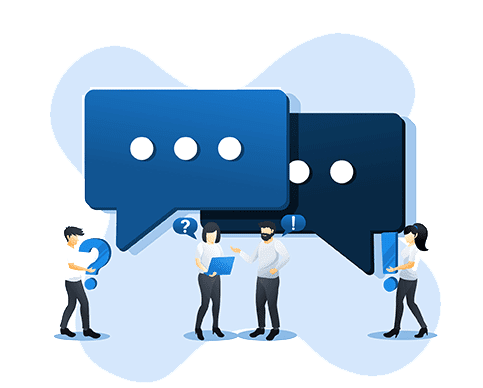 Trainer Profile
Our mentors of the Machine Learning course in Chennai are working professionals with a minimum of eight years of corporate experience in ML-related roles.
The mentors for this course have managed numerous Ml and research programs throughout the course of their careers.
FITA Academy mentors work towards the intellectual and practical proficiency of each student.
In order to encourage student-centred sessions, the classes are held in limited groups at our Machine Learning Training in Chennai for optimal interactions.
At FITA Academy, our mentors use real-world projects and practical methods to enhance practical learning and expertise.
The course syllabus is updated by our instructors to reflect the most recent techniques and fashions in artificial intelligence and its certifications.
The instructors at our school have inspired our students to try out for certifications that are relevant to their industry.
Interested learners can seek individual help by enrolling on the Machine Learning Course in Chennai to receive the best opportunities for their careers.

Learn at FITA Academy & Get Your
Dream IT Job in 60 Days
like these Successful Students!
Features of Machine Learning Course in Chennai at FITA Academy
Real-Time Experts as Trainers
At FITA Academy, You will Learn from the Experts from industry who are Passionate in sharing their Knowledge with Learners. Get Personally Mentored by the Experts.
LIVE Project
Get an Opportunity to work in Real-time Projects that will give you a Deep Experience. Showcase your Project Experience & Increase your chance of getting Hired!
Certification
Get Certified by FITA Academy. Also, get Equipped to Clear Global Certifications. 72% FITA Academy Students appear for Global Certifications and 100% of them Clear it.
Affordable Fees
At FITA Academy, Course Fee is not only Affordable, but you have the option to pay it in Installments. Quality Training at an Affordable Price is our Motto.
Flexibility
At FITA Academy, you get Ultimate Flexibility. Classroom or Online Training? Early morning or Late evenings? Weekdays or Weekends? Regular Pace or Fast Track? - Pick whatever suits you the Best.
Placement Support
Tie-up & MOU with more than 1,500+ Small & Medium Companies to Support you with Opportunities to Kick-Start & Step-up your Career.
Machine Learning Certification Training in Chennai
About Machine Learning Certification Training in Chennai at FITA Academy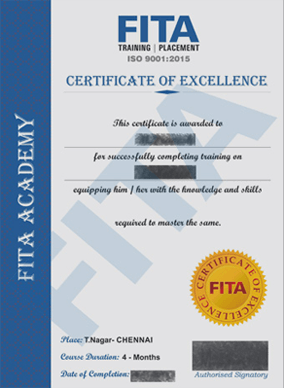 Machine Learning Certification Training in Chennai
FITA Academy's machine learning certificate verifies the candidate's technical abilities while also offering the career guidance required to match up-and-coming individuals with job vacancies. Prioritise certification programmes that provide mentorship prospects and a course that prioritises project-based learning, such as the Machine Learning Course in Chennai, if you're a career changer wanting to land a job as a machine learning engineer. If you are already working in the AI field and want to showcase your skill with certain technologies, the optimal machine learning accreditation for you would be exam-based instead of coursework-based.
According to 94% of IT leaders, professionals who hold IT certifications offer more value than the ones who don't. The top 5 AI positions that businesses aim to hire for or train for include machine learning experts and AI developers, and a certificate can make a hiring manager feel confident in your abilities. Your income may increase if you acquire certification in machine learning. 28% of IT specialists claim that obtaining a certification led to income increases, while 16% said that it led to a promotion. Long-term career benefits from earning the appropriate ML certification can be greater.
The FITA Academy's Certification is accepted by numerous public as well as international organisations and universities worldwide. Additionally, including the certification on your resume will result in a significant increase in the value of your expertise in the market. The enhanced professional worth will open up many work opportunities for the trainee. It also sets you on the path to creating the project portfolio you'll need to impress potential employers. Getting a machine learning certification also leads you to a better salary at a new job. To know more about the certification and benefits, look up FITA Academy's Machine Learning Chennai.
Have Queries? Talk to our Career Counselor
for more Guidance on picking the right Career for you!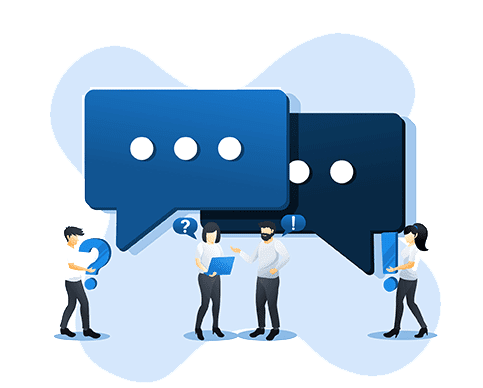 Job Opportunities After Completing Machine Learning Course in Chennai
The need for gifted and skilled experts in machine learning is at an all-high right now, and it will continue to grow in the future. A profession in machine learning is fantastic since, in addition to offering work security and satisfaction, it also promises significant yearly pay and rapid career advancement. All the more reason to think about pursuing Machine Learning as a career.
If you're passionate about data, automation, data science and algorithms, a career in machine learning is a perfect choice because it involves applying and automating enormous volumes of data processing. Machine learning employment is expanding along with it, giving students a variety of intriguing, lucrative, and significant career pathways to choose from. This skill is beneficial for individuals interested in or working in job roles surrounding Engineering, Analytics, Software Development, Technical Management, Business Intelligence, and Search Engine Optimization. It is best suited for machine learning enthusiasts, computer science graduates, and undergraduates who want to pursue a career in this field.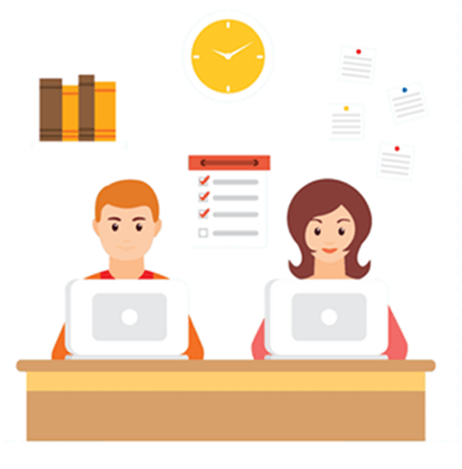 Some of the major job roles in this industry are Machine Learning Engineer, MLProject Manager, Researcher, Data Scientist, Data Analyst, Data Engineer, Artificial Intelligence Engineer, Robotics Engineer, NLP Scientist, Business Intelligence Developer and many more.
Amazon, Google, Apple, Cognizant Technology Solutions, Accenture, Infosys, Tata Consultancy Services and many other leading companies are now seeking Machine Learning specialists. The average annual income for a Machine learning engineer or similar position might reach $112k internationally. The average income in India is close to Rs 7.5lakhs annually. We provide a wide range of employment options with the Machine Learning Course in Chennai to give you a positive beginning for your career in the ML industry.
Read more
A
Avinash M

I was always interested in machine learning and robotics, but I have never known where to begin. Thanks to the Machine Learning Course in Chennai, I was able to collaborate with a number of experts on real-time projects. I am incredibly grateful to my FITA Academy trainers and colleagues for their ongoing support and motivation, which has helped me grow in ways that I never imagined.
C
Chithra

My career has benefited greatly from the machine learning course in Chennai. I was able to gain a lot of valuable advice from the trainers. They were all experts in their fields with years of experience. I was able to learn the topics much better thanks to the many tasks and projects we had to complete. I could not have wished for a finer training course to devote my time to.
S
Sanjeev R

I have been looking into several options in the artificial intelligence domain. But most of them required certifications to be eligible. I found the Machine Learning Training in Chennai and enrolled right away after reading all the favourable reviews. With the guidance and training of the experts here, I was able to work with many tools and projects. I was hired by a multinational corporation that specialises in robotics engineering after completing my education at FITA Academy.
K
Karishma

I recently completed my Machine Learning course in Chennai at FITA Academy. It was well worth my effort and money. The teacher was pleasant and made an effort to keep the session lively and interesting. It was a pleasure working with their placement team as well. I was able to secure my dream job thanks to their support.
A
Arun Kumar

I can confidently say that FITA Academy offers the best machine learning course in Chennai now that I've finished my study here. I had a fantastic experience learning from the experts. The sessions were enjoyable and very insightful. I was quite pleased with the training I received during my course here. FITA Academy is, without a doubt, the best choice for a promising future.
Have Queries? Talk to our Career Counselor
for more Guidance on picking the right Career for you!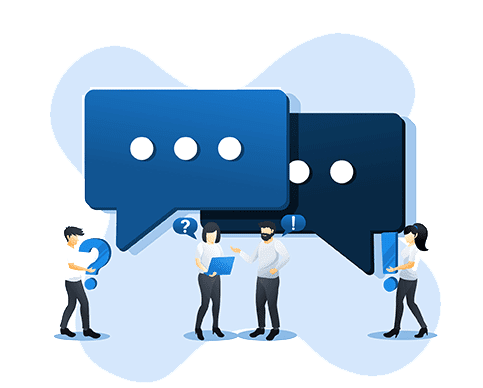 Machine Learning Course in Chennai Frequently Asked Question (FAQ)
Additional Information
Machine learning (ML) is a branch of Artificial intelligence that gives computers the capacity to autonomously learn from data and previous experiences while seeing patterns to generate conclusions with a minimum of human involvement. Computers can now function independently without explicit programming thanks to machine learning techniques. ML apps may freely learn from new data to build, develop, and evolve. Machine learning uses algorithms to find connections and adapt iteratively by extracting valuable knowledge from massive amounts of data. Instead of depending on any preconceived equation that might serve as a model, ML methods use computing techniques to learn dynamically from data.
Basic Components of Machine Learning
Representation
The input samples cannot be directly seen, heard or sensed by a machine learning model. To give the model a relevant perspective on the data's important characteristics, you must instead develop a representation of the information. In other words, you must select the set of parameters that best reflect the data before you can train a model.
Evaluation
Model evaluation in machine learning is the practice of employing several evaluation measures to comprehend the performance and strengths, and weaknesses of a machine learning model. Model evaluation is necessary to examine the efficiency of a model throughout the early stages of research, and it also plays an essential part in model monitoring.
Optimisation
Optimisation is the process of training the model iteratively, resulting in a maximum and minimum product assessment. One of the most significant features of machine learning is the desire for improved outcomes.
One of the tech industry's fastest-growing subsectors is machine learning. ML is now used in a wide range of industries, including security, transportation, and even healthcare. Machine Learning is already making strides in the fields of science, medicine, technology, gaming, robotics, transport and more. As a result, there is a constant increase in demand for ML specialists. This is the ideal time to consider a career in Machine learning because more job possibilities are available than ever before.
Job Roles
Machine Learning Engineer
A machine learning engineer is an expert who uses programming languages like Python, Java, Scala and more together with the proper machine learning frameworks to execute various machine learning projects. Coding, probability, mathematics, data modelling, machine learning algorithms, design process, and other key competencies are some of the key skills needed for this job. A machine learning engineer examines data to produce a variety of machine learning algorithms which operate autonomously with little human oversight.
The data science team greatly benefits from the contributions of machine learning engineers. A machine learning engineer usually collaborates closely with the data scientists who develop the models used to build AI systems, as well as the people in charge of building and maintaining those systems. They also play a vital role in team communication with the other members. For maximum effectiveness, they oversee and enhance current AI technologies. Our Machine Learning Institute in Chennai provides comprehensive training on how to research, create, and produce various machine learning algorithms.
AI Engineer
An Artificial Intelligence engineer develops AI models that use machine learning neurotransmitters and deep learning algorithms to generate corporate ideas that can be utilised to make choices that affect the organisation. The job of an artificial intelligence engineer requires a meticulous, analytical, and creative mind. They must be cooperative, expansive, and engaged listeners. Their technical knowledge is highly diverse and extensive. AI engineers have strong statistical and mathematical skills, as well as an in-depth understanding of computer engineering, coding languages, and autonomous machines. With our Artificial Intelligence Training in Chennai, learn to construct and deploy AI-powered apps by utilising embedded code and application programming interfaces(APIs).
NLP Scientist
Natural language processing, or NLP, is the process of teaching computers to comprehend human language. This suggests that machines will someday be able to communicate with us in our language. In other words, an NLP scientist essentially contributes to the development of a system that can learn speech sounds and interpret spoken words into different languages. In order for a computer to learn the same qualities, the NLP scientist must be proficient in at least one language's syntax, grammar, and semantics in addition to machine learning. In a sense, a scientist who is proficient in natural language processing creates links between human and computer languages so that each can be comprehended. NLP applications include Grammarly and Duolingo, which are both good examples.
Business Intelligence Developer
A Business Intelligence Developer employs Data Analytics and Machine Learning to gather, analyse, and interpret vast amounts of data in order to provide meaningful data that can be used by chief executives to make strategic business decisions. To put it more simply, leveraging data to help business decisions. A Business Intelligence Developer needs expertise in linear and complex databases as well as programming languages like SQL, Python, Scala, and Java to accomplish this effectively. Additionally, having experience with different business analytics tools like Power BI would be ideal. FITA Academy provides extensive Power BI training in Chennaiwith hands-on training in various business intelligence technologies.
Data Scientist
A data scientist analyses corporate data to obtain useful information and insight. The data scientists must collect the data from the relevant sources and recognise any patterns or trends. Additionally, they must organise a vast amount of information in a structured manner for the company. To guarantee uniformity, clarity, and accuracy, the data needs to be cleaned and checked. Before starting the data collection and analysis, the data scientist investigates the issues by posing the proper questions and seeking knowledge.
Data scientists assemble structured and unstructured data from a wide range of sources. They are expected to use a variety of techniques and methodologies through their knowledge in order to construct models that assist the company's efficiency. After learning important lessons from the data, they must also produce reports and deliver them to the necessary stakeholders. By enrolling in the Data Science Course in Chennai, you may get a career in this industry as a skilled Data Scientist.
Robotics Engineer
Robotics engineers are greatly benefited from having a background in machine learning. Robots are frequently motivated by the desire to mimic human behaviour or to carry out tasks as efficiently as possible. Therefore, as a robotics engineer, you might work on improving a robot's computer vision so that it can interpret and comprehend the visual environment around it and subsequently make wise decisions. Or you could create a machine-learning method to handle the enormous volumes of data generated by assembling robots for vehicles.
Robotics engineers provide a bridge that links cognitive science, computer programming, electronics, and mechanics. They are in charge of building, assembling, testing, and developing the software needed to control their robots. They create automated methods used in a certain industry to increase output and precision. Their primary objective is to develop the techniques and strategies required to design and build effective robots. Some professionals in robotics design the tools required to construct the robots themselves as well.
Benefits of Machine Learning as a Career
Machine learning is the future of the IT industry
Machine Learning is the best instrument if you want to prosper in the modern economy and safeguard your future. Machine learning is expanding exponentially, yet there are not enough experts in the subject. A career in ML will be secure for you if you can match the demands of big businesses by becoming an expert in the field. Many businesses are now being driven by machine learning. There is no greater tool than machine learning if you want to break into the automobile manufacturing, robotics, or quantum computing industries. FITA Academy's Machine Learning Training in Chennai helps you gain the necessary talents, which enhances your chances of landing a great career in the public or private sector.
Work on real-world problems
In the digital age, businesses deal with a variety of problems that ML claims to be able to resolve. As an ML specialist, you will work on practical problems and create solutions that have a significant impact on how people and businesses prosper. It goes without saying that a career that enables you to work and resolve problems in the actual world provides high pleasure. You should pursue a profession in machine learning if you enjoy solving problems in the present and overcoming obstacles. Modern businesses confront a variety of difficulties that machine learning may readily resolve, such as the ability to identify complicated patterns in vast amounts of data quickly. Gain exposure to machine learning through real-world exercises and projects from the Machine Learning Course in Chennai.
Establish a prosperous career
One of the main reasons why many of us think that ML is a lucrative career is the average compensation of an ML engineer. As time goes on, this number is likely to increase even more because the industry is expanding. A working professional in machine learning makes approximately Rs. 6 lakhs annually, which is higher than any other comparable domain. You can make well over 11 lacs with only 5 years of work if you have the necessary expertise and knowledge. A colleague who lacks any form of certification will need more than 12 years to advance to a similar position. However, you can become a supervisor or lead with just 7-8 years if you have ML accreditation.
Learn and improve
Since ML is in high demand, getting into the industry early will allow you to observe trends firsthand and continue to increase your marketability, which will boost the worth of your business. Machine learning is a relatively young field relative to software engineering or any other, so there is a huge undiscovered market in this area that has to be explored. Our Machine Learning Training in Chennaiprovides several novel methods, problems, and applications in machine learning to ensure a comprehensive learning program.
An increasing career path
Machine learning is still in its infancy, all things considered. You will have the knowledge and skills to continue an increasing employment trajectory and pursue your dream company as technology develops and evolves. Consider acquiring a machine learning certification that is recognised by employers such as the ones offered by FITA Academy. With this, you may quickly increase your self-assurance, employability, and credibility because the recruiter will recognise that you have all the necessary talents to be a great fit for their business.
FITA Academy incorporates essential ideas for your comprehension of the industry. The trainers for this program are working experts with extensive knowledge of machine learning and artificial intelligence. Our experts employ the most recent strategies and features in order to assist applicants in staying updated in their professions. Our certification course has been entrusted by 1,500+ participants who are now placed in various MNCs.
At the Machine Learning Course in Chennai, we try our best to integrate relevant guidelines that are necessary for a career in this field. This course is easy to understand and can be learned by students with bare minimum knowledge of the subject. Our trainers share their experience and knowledge gained from their years of practice in machine learning. Regular assignments, exams, practical projects, and hands-on seminars at FITA Academy help you develop the skills necessary to land your dream job in this field.
Read more