Course Highlights & Why Spoken English Classes in Bangalore at FITA Academy?
Students will be taught to appropriately use English grammar in speaking.
Trainees will be asked to give oral presentations and will accordingly get feedback from faculty.
With thorough practice of the skills, students will enhance their reading and speaking fluency.
Going through extensive reading, students will improve their vocabulary.
Students will be able to procure and increase competence in all the aspects of literacy,ie, writing, speaking, reading and listening.
Faculty will help the students to develop their skill of critical reading and writing.
The rigorous practical training will help to build public speaking abilities.
Scholars will participate in critical conversations, debates, group discussions which will enhance their speaking skills.
The faculty will endeavour to develop natural and accurate pronunciation.
The trainees will be able to exchange ideas, feelings and important information in English language with strong fluency.
Read more
Upcoming Batches
| | | | |
| --- | --- | --- | --- |
| 08-12-2022 | Weekdays | Thursday (Monday - Friday) | |
| 10-12-2022 | Weekend | Saturday (Saturday - Sunday) | |
| 12-12-2022 | Weekdays | Monday (Monday - Friday) | |
| 17-12-2022 | Weekend | Saturday (Saturday - Sunday) | |

Classroom Course
Get trained by Industry Experts via Classroom Course at any of the FITA Academy branches near you
Why Wait? Jump Start your Career by taking the Spoken English Classes in Bangalore!
Instructor-Led Live Online Course
Take-up Instructor-led Live Online Course. Get the Recorded Videos of each session.
Travelling is a Constraint? Jump Start your Career by taking the Spoken English Course Online!
Have Queries? Talk to our Career Counselor
for more Guidance on picking the right Career for you!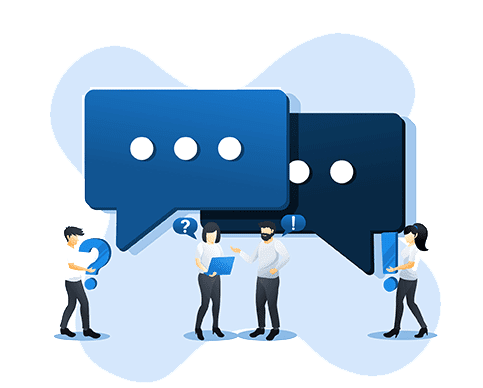 Trainer Profile
The trainers of FITA Academy have high level competence in all the aspects of literacy, ie, listening, speaking, reading and writings in English language.
Our mentors have hands-on experience in training students in courses like business English and spoken English.
The subject matter experts of FITA Academy possess several international certifications from PTE and TOEFL.
Our top notch experts follow the teaching methodology of naturalistic and sequential approach in teaching English language.
The professional experts have teaching experience of more than 10 years in both industries and academic institutes.
Features
Real-Time Experts as Trainers
At FITA Academy, You will Learn from the Experts from industry who are Passionate in sharing their Knowledge with Learners. Get Personally Mentored by the Experts.
LIVE Project
Get an Opportunity to work in Real-time Projects that will give you a Deep Experience. Showcase your Project Experience & Increase your chance of getting Hired!
Certification
Get Certified by FITA Academy. Also, get Equipped to Clear Global Certifications. 72% FITA Academy Students appear for Global Certifications and 100% of them Clear it.
Affordable Fees
At FITA Academy, Course Fee is not only Affordable, but you have the option to pay it in Installments. Quality Training at an Affordable Price is our Motto.
Flexibility
At FITA Academy, you get Ultimate Flexibility. Classroom or Online Training? Early morning or Late evenings? Weekdays or Weekends? Regular Pace or Fast Track? - Pick whatever suits you the Best.
Placement Support
Tie-up & MOU with more than 1,500+ Small & Medium Companies to Support you with Opportunities to Kick-Start & Step-up your Career.
English Speaking Certification Course in Bangalore
About English Speaking Certification Course in Bangalore at FITA Academy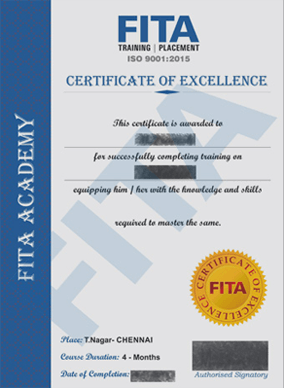 English Speaking Certification Course in Bangalore
Learning English can assist our scholars to pursue and secure more career opportunities. As the proficiency in speaking and writing in English is considered very important by the employers in every field, the FITA Academy has come up with English Speaking Course in Bangalore at FITA Academy. Our comprehensive course is specially designed for individuals who want to enhance all the spoken English, thereby getting an opportunity to add value to their CV. Going through persistent and thorough training, the institute will bestow a certificate to the students. The certificate will highlight the performance of the students in the activities conducted by the faculty and scored obtained in evaluative examinations. Attaining this certification will show that you have received highly specialised training in English language and are eligible to get preference during job interviews.
The completion of this course will allow the scholars to brace the skills and strengthen the instinctual abilities. The attainment of certification will enable the pupils to intensify their professional profile amongst the various industries and will increase the chances to appear in numerous new job interviews where the accreditation will give a declaration to your fine abilities. Including this accreditation will support your expert profile ensuring the extension of your career opportunities. The yearly remuneration of a fresher in the field of spoken english training relies upon the organization norms, the nature of job and the work experience. For a fresher, the yearly salary packages may range from Rs 5,60,800 every annum to Rs. 6,50,000 each annum. The Spoken English Classes in Bangalore at FITA Academy has been carefully planned the activities and assessments keeping in focus the main objective of furnishing the students with linguistics and communication skills along with in-depth knowledge of English language, empowering them to outshine in every field of the professional sphere.
Benefits of Spoken English Classes In Bangalore at FITA Academy
A growing number of people in Bangalore prefer to learn English through spoken English classes. A English Speaking Course In Bangalore is a great way for you to brush up on your language skills. The benefits of learning from our English spoken classes:
Boost your career potential with an International Language Certificate- Certificate is awarded upon successful completion of the course, and you'll be eligible to apply directly for a job interview or job promotion.
Get employed by companies that understand your needs- Companies based in India have to recruit all their staff in English, so being able to communicate effectively will allow you to get ahead in your career and make more money.
Earn better rates than non-native speakers- You can earn up to 30% extra on many jobs.
Speak like a native English speaker- In today's globalized world, it becomes increasingly important to speak fluent English as the language of communication and understanding. If you want to develop yourself professionally, theitare are no other options except learning English at the best Spoken English Classes In Bangalore since you'll need to know how to communicate with people from different countries and backgrounds.
No barrier for employment- It is not necessary to go through the process of getting an entry-level job in order to learn English language. All you should do is take our classes which will help you to get acquainted with the fundamental rules of grammar and vocabulary required for writing essays, reports, emails, and letters.
Build confidence in meeting new people- Confidence plays a major role when you are trying to interact with any group of foreign individuals, including business partners, colleagues, and friends.
Gain higher marks in exams- The ability to use language correctly improves your academic record significantly. Your study material will contain accurate information about the language and its structure. Moreover, you'll feel more confident while speaking in class as well as during exam preparation.
Improve your command over written expression- As a student of this English Speaking Course In Bangalore, you will become familiar with the core words and phrases that enable you to write essays, articles, and academic papers. This knowledge will prove quite useful in future when you're preparing for tests such as the IELTS/TOEFL examination.
Develop your communication skills- We believe that the best way to improve one's communication skills is by practising them regularly within real-life situations. For instance, if you often talk on the phone, then try to handle customer service calls. Similarly, talking to strangers either in person or online is also a great opportunity to practice conversational English.
Save time and money- Taking a degree from abroad may seem expensive, but the investment would pay off in the long run. Learning a second language reduces stress levels, boosts self-esteem and helps you gain work experience.
Stay healthy- Language study will help you maintain good mental health. There exists evidence suggesting that languages are among the most effective therapies for depression - because they require the constant exercise of the mind, thus keeping it fit and active.
Learn about another culture- Apart from having a lucrative salary package, working at an international company means living in a diverse environment where everybody speaks multiple languages and comes from varied cultures.
Become a citizen of the world- When people hear about you, they automatically think about what country you belong to and sometimes even what language you speak. Thus, knowing two or three languages opens doors to more opportunities than just knowing a single language.
Expand your social circle- You will be living in a different city and studying together with people who come from all over the globe. Therefore, the chances are high that you will meet some interesting people who can become lifelong friends.
Know what you want to achieve- The more clear-cut your vision is, the easier you will find it to get there.
Be creative- When we are thinking about something that makes us happy, we tend to look much more positive towards it. This means that if you are clear about what you want, it is easy to take the steps necessary to get there.
Feel independent- IIf you have always longed to speak in front of large audiences, now is the time to plan. After course completion, you'll be able to stand up confidently and deliver a speech in any given situation.
Know yourself better- The more you learn about yourself, the more clearly you will understand what motivates and inspires you.
Make a difference- You will be able to speak more confidently and with more fluency. Even if you're not in the business world, your communication skills will improve immensely. Your social life will blossom with more people wanting to speak to you.
The easiest way to communicate with local people, you must know basic phrases like How are you? What Are you doing today? Where are you staying? What do you prefer? Etc. This will increase your confidence when travelling.
What's great: You don't need any prior knowledge regarding English as native British speakers conduct all the classes.
If you are looking forward to develop your communication skills in order to step ahead professionally, this is the ideal place to do so. These courses also help those individuals who want to impress others during networking events and conferences.
Our English Speaking Course In Bangalore provides students with the necessary tools required to enhance their conversational ability in the global business environment. It trains its students using the latest techniques and methodology, which are proven to work effectively and efficiently.
It covers topics such as grammar, conversation, listening and vocabulary. The curriculum comprises reading, writing, speaking and listening practice along with exercises on pronunciation, intonation, body language and stress management.
If your trying for exams like IELTS or TOEFL, then this course is perfect for you because every one of these exams tests some part of spoken English. Also, it is important that you get a good score on written test too because it helps to crack IELTS.
This is the ideal program for those students whose ultimate goal is to perform well in academic assignments and presentations. Students should expect to gain an overall grasp of the English language, including both spoken and written forms, especially from the point of view of an individual learner. They will also gain a greater appreciation of the structure of the language and be able to produce texts in a variety of styles and literary genres.
The course aims at enhancing the communicative competence of the student in the general area of spoken and written English as applied within different situations. This course focuses on the ability to communicate in a business setting and using appropriate delivery and expression methods.
The TOEFL is a test that assesses your English language skills needed in order to study abroad. Our teaching team consists of highly qualified professionals and experienced teachers. We ensure that every student receives the highest quality education possible.
Spoken English Classes In Bangalore at FITA Academy offer many benefits to students. These classes allow students to improve their speaking, listening, and writing skills, which can lead to success in any career. Finally, the classes are affordable and accessible, making them an ideal option for anyone looking to improve their English skills.
Have Queries? Talk to our Career Counselor
for more Guidance on picking the right Career for you!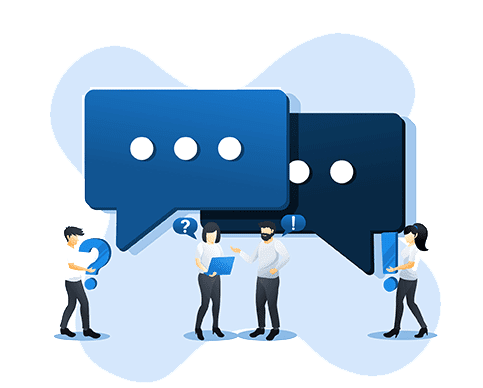 Job Opportunities After Completing Spoken English Classes in Bangalore
A person in possession of English language proficiency can easily excel in the professional world. Gaining good communication and language skills can assist the individual to secure better job opportunities. Being able to interact in English language will provide you an edge in the job interviews. Every field in the market, starting from sales to marketing, teaching to tourism demands decent English language skills. Some of the job opportunities that our trainees strive for are – sales and marketing jobs.
With the growing trend of English language among the contemporary generation throughout the world, it has become important for advertising industries to promote and advertise their brands in English language. Many companies conduct digital marketing in English language only, hence learning spoken English can increase your career opportunities in the field of marketing. Another field our students can apply is writing jobs where sector of editing to literacy journalism calls for individuals who have proficiency in writing skills.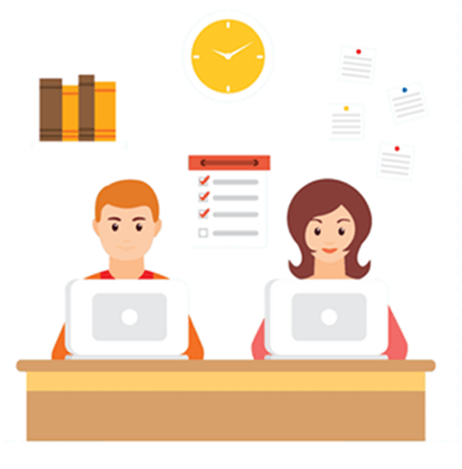 For getting good employment opportunities in newspapers and magazine companies, having a good grip at reading and writing is mandatory. After procuring the certification of English Speaking Course in Bangalore at FITA Academy, the career path to teaching will also be exposed to the students as teaching sector requires strong communication and English speaking skills.
A huge scope is also there in the field of media. Possessing high level English language skills may land you in the field of anchoring and news hosting where the individual might get salary packages of Rs. 6,00,000 per annum to Rs. 7,00,000 per annum. Apart from specified job opportunities, our scholars can even aim for employment positions like newspaper editor, writer, public relations, copywriter social service and librarian.
Read more
S
Samarth Biswas

I am completely satisfied with the quality content and practices delivered by the faculty. I would definitely recommend all the professional workers to study English Speaking Course in Bangalore at FITA Academy to enhance their professional profile.
U
Ujjwal Bhalla

I Completed Spoken English Classes in this institution. I like the teaching methodologies, the friendly learning environment and the convenient timings of classes provided by the faculty.
V
Virat Chandra

I joined Here for English Speaking Course. The course and the trainers are extremely helpful. It helped to furnish my speaking skills which gave me a competitive edge in my company.
Have Queries? Talk to our Career Counselor
for more Guidance on picking the right Career for you!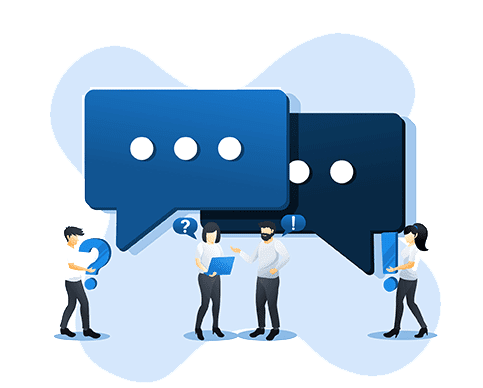 Spoken English Classes in Bangalore Frequently Asked Question (FAQ)
Additional Information
English is a universal language due to which it has become a necessity to learn English language in the today's world. Considering the significance and wide prevalence of English language, the FITA Academy has introduced the course of spoken English language which will assist the scholars in speaking English confidently on a range of everyday topics. The course will provide content at a pre intermediate and intermediate level of English enhancing the speaking, listening, vocabulary, grammar and pronunciation skills of the trainees. The course incorporates distinct modules covering significant and trending aspects of English language. The first module of the course is the introduction to English language and its significance in contemporary society. The scholars will study about English as a language of international communication, enhancing career opportunities, improves business communication and develops personality. The second module of the course is on stress and sound. This module focusses to impart the understanding of stress, its usage in the sentence and appropriate way of using the dictionary.
The crux of this module is to elevate the skills of reading, comprehending, and vocabulary by organising numerous activities including formal – informal conversations, presentations, dialogue formation and group discussions. The third module of the course pays focus on communication and accent neutralisation. The rigorous training and persistent practice of the skills will make our trainees proficient in speaking and listening effectively, comprehension and composition. Under accent neutralisation, our trainees will get a guide to diction analysis, appropriate pronunciation, gaining expertise in vowel and consonants, and understanding into an syllable stress. The interactive and instructive classes which will act as a guide for the students are a significant initiative to strengthen the fluency and expressiveness of the students.