Course Highlights & Why Google Flutter Training in Chennai at FITA Academy?
The Google Flutter Training in Chennai will teach you the core flutter ideas as well as important technological tools.
Faculty will impart the knowledge and implementation of object-oriented programming fundamentals.
Students will receive hands-on instructions and develop applications with SQLite databases.
The students will have a practical grasp of several ways for loading and preserving data and further applications.
Upon thorough study of the course, the students will gain expertise in designing native mobile applications for both android and iOS platforms.
The Google Flutter and Dart Training in Chennai will teach you how to create valuable software applications with its use.
The theoretical and practical training is created by considering the current industry demands and requirements.
The expert trainers of FITA Academy will guarantee that students receive maximum exposure to improve their technical and non-technical flutter and dart skills.
Implementation of several factor functionalities such as UI, SDK, and design-specific widgets will be taught to the students.
The Google Flutter Course in Chennai aims to provide students with a thorough grasp of advanced concepts in flutter, designing applications and its deployment on platforms like Linux,
Android
, and iOS.
Read more
Upcoming Batches
| | | | |
| --- | --- | --- | --- |
| 02-09-2023 | Weekdays | Monday (Monday - Friday) | |
| 05-10-2023 | Weekdays | Thursday (Monday - Friday) | |
| 07-10-2023 | Weekend | Saturday (Saturday - Sunday) | |
| 14-10-2023 | Weekend | Saturday (Saturday - Sunday) | |

Classroom Training
Get trained by Industry Experts via Classroom Training at any of the FITA Academy branches near you
Why Wait? Jump Start your Career by taking the Google Flutter Training in Chennai!
Instructor-Led Live Online Training
Take-up Instructor-led Live Online Training. Get the Recorded Videos of each session.
Travelling is a Constraint? Jump Start your Career by taking the Google Flutter Online Course!
Have Queries? Talk to our Career Counselor
for more Guidance on picking the right Career for you!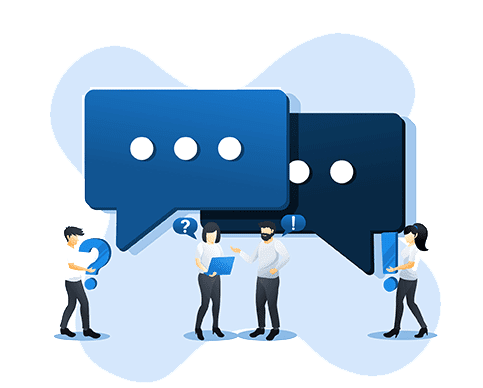 Trainer Profile
FITA Academy subject matter experts have over eight years of industry experience in leading IT industries.
The trainers have taught over 2000 pupils of wide age groups.
Our mentors are qualified experts with extensive knowledge and experience in their field.
The trainers will also organize personality development classes where they will provide sessions on group discussion, mock interviews, and presentation skills to boost confidence in the students.
The professional trainers of FITA Academy keep in constant coordination with the HRs of prominent MNCs on a daily basis.
The subject matter specialists are updated with the contemporary technologies and real-world applications of the concepts.
The trained professionals of FITA Academy have affiliations with national and international companies, thereby assisting the students with job placement.
Features
Real-Time Experts as Trainers
At FITA Academy, You will Learn from the Experts from industry who are Passionate in sharing their Knowledge with Learners. Get Personally Mentored by the Experts.
LIVE Project
Get an Opportunity to work in Real-time Projects that will give you a Deep Experience. Showcase your Project Experience & Increase your chance of getting Hired!
Certification
Get Certified by FITA Academy. Also, get Equipped to Clear Global Certifications. 72% FITA Academy Students appear for Global Certifications and 100% of them Clear it.
Affordable Fees
At FITA Academy, Course Fee is not only Affordable, but you have the option to pay it in Installments. Quality Training at an Affordable Price is our Motto.
Flexibility
At FITA Academy, you get Ultimate Flexibility. Classroom or Online Training? Early morning or Late evenings? Weekdays or Weekends? Regular Pace or Fast Track? - Pick whatever suits you the Best.
Placement Support
Tie-up & MOU with more than 1,500+ Small & Medium Companies to Support you with Opportunities to Kick-Start & Step-up your Career.
Google Flutter Certification Course in Chennai
About Google Flutter Certification Course in Chennai at FITA Academy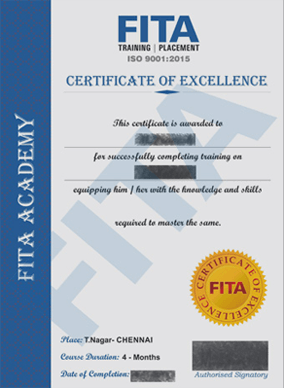 Google Flutter Certification Course in Chennai
With the massive expansion and software applications and mobile user base, the need for application developers has also skyrocketed. As a result, there is a higher demand for online flutter and dart courses among young and aspiring engineers. Considering the huge importance of Flutter Training in Chennai, the faculty of FITA Academy has thoroughly created the curriculum of the course. The faculty will revise the syllabus on a regular basis so that candidates are prepared for future interviews. The syllabus covers both fundamental and advanced ideas and makes certain that the curriculum content is delivered in an understandable manner. With its placement help, we also help students in getting placed in major MNCs. After Completing the best Google Flutter Training in Chennai thoroughly, we will offer students with a certification that will stand out as a testament to their competency in the market.
FITA Academy accreditation is widely recognized and accepted by businesses worldwide. Incorporating this certification in your curriculum not only increases the value of your professional worth but also opens up the door to a plethora of professional job prospects. The students' enhanced credibility will enable them to attend a variety of job interviews in numerous prominent industries across the world. Upon completing the Google Flutter and Dart Training in Chennai. The students will be adept at developing software applications for a variety of platforms such as Android, Mac, iOS, Linux etc. The FITA Academy's skilled trainers will give crucial insights into modern industrial tools and procedures, guaranteeing that our students have a competitive advantage in the market. Obtaining this qualification will not only enhance career chances but also the individual's yearly salary package. An engineer who has received certification in Google Flutter and Dart would be entitled to a higher yearly salary package ranging from Rs. 2,30,000 per annum to Rs. 2,45,000 per annum. On the contrary, an engineer holding no proper certification in Google Flutter and Dart Training in Chennai will be eligible for an average salary package, i.e., between Rs.2,00,000 per annum to Rs.2,30,000 per annum.
Have Queries? Talk to our Career Counselor
for more Guidance on picking the right Career for you!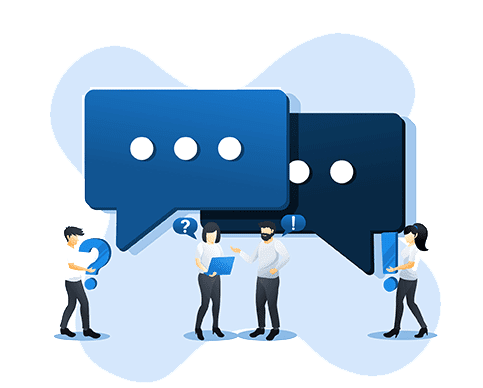 Job Opportunities After Completing Google Flutter Training in Chennai
The Google Flutter framework has been in high demand for several years, which has increased the number of job prospects for developers who wish to work with it. Many businesses throughout the world prefer to utilize flutter to create cross-platform applications, which reduces the strain on development costs.
As a consequence, a tremendous demand has been witnessed for the flutter developers in the IT business all around the world. Given the rapid growth of this flutter framework and developers, FITA Academy has recommended a Google Flutter Training in Chennai for our students.
The FITA Academy will furnish our students with skills and knowledge highly in demand by the contemporary industries. The curriculum of the course is designed by specialists and includes a fusion of relevant tasks and exercises.
This comprehensive course is created to enable each applicant to receive collective training on the theoretical perspective of exploitation of the application.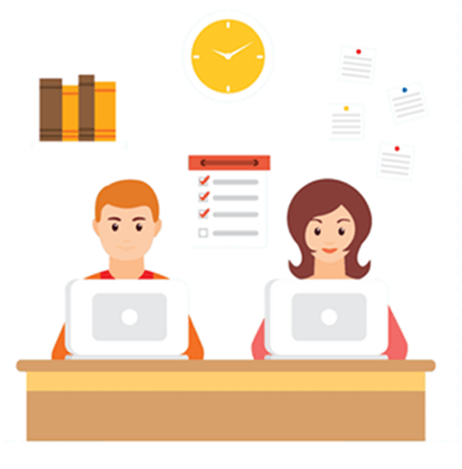 The instructors on this course have extensive experience and are well-known for guiding students to higher-level positions in well-known IT organizations. The instructors conduct the best Google Flutter Training in Chennai and offer career and placement support to the candidates of FITA Academy.
The training aims to provide participants with better career assistance and to certify them as professional flutter and dart developers. Moreover, the students will get proficient in the installation of the tools such as the framework and IDE and use Google flutter and dart to create application prototypes instantly. Another advantage of studying the Google flutter and dart framework is that it was created and is supported by the world's best leading technological company- Google. Thus, the demand for Google Flutter developers will never be low. After demonstrating mastery and skills in Google Flutter and dart, the students will be eligible to pursue a variety of employment prospects in this industry. Flutter developer is one of the available opportunities in which the employed person is responsible for the coding, testing and deploying applications. Other popular IT job positions include application developer in flutter and dart, mobile application developer, software developer, lead developer, mobile application developer and software development engineer. Exposure to industry-oriented projects, formative tasks and many real-world case studies will provide our trainees competitive advantage in the ever-changing technological market.
Read more
A
Akshita Pandey

Learning and developing myself at FITA Academy is a wonderful experience. As a result, I was able to secure a job right out of this course and I also received my certification. The instructors guided me through the fundamentals of Java, which I fully grasped.
S
Saumya Chawla

The idea of attending this Google Flutter and Dart Training in Chennai was advised by a friend of mine. The explanations provided by the faculty were crystal clear and easy to understand. The course is highly recommended because of how well the material is taught for me and how consistently the methods are being used.
S
Satish Tiwari

This training taught me both the fundamentals and advanced aspects of flutter and dart development. The trainers provides Hands-on training which has assisted me in creating high-quality, interesting mobile applications. And this training is really beneficial for my career progress.
Have Queries? Talk to our Career Counselor
for more Guidance on picking the right Career for you!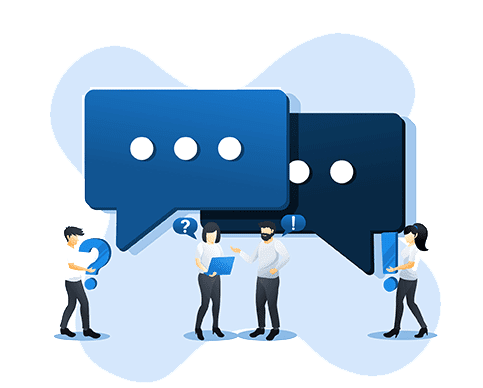 Google Flutter Training in Chennai Frequently Asked Question (FAQ)
Additional Information
Google released flutter as a framework to provide a better cross-platform application development experience to the developers even after reaching version 2.0. Dart layout is declarative and programmable, which allows developers to comprehend and visualize it quickly and simply. Dart's syntax and its tools are simple yet powerful. Sound typing aids in the early detection of small mistakes that includes battle-tested core libraries and an ecosystem with thousands of packages. Dart provides optimizing ahead-of-time compilation for a predictable, high-performance and quick start-up on mobile devices and the Web. Dart compiles to ARM and X86 code, allowing mobile applications to run natively on iOS, Android and other platforms that transpire to JavaScript for a web application. Dart is well-known among existing developers because of its predictable object orientation and syntax. If you already know C++ Java, you can get started with that in a few days. It is well suited to reactive programming because it supports the management of short-lived objects, including UI widgets. Experienced professionals have prepared a complete course of Google flutter and dart training while keeping in mind the needs of modern industries and new aspirants who wish to carve a solid career path in the sector.
This Flutter Training in Chennai combines essential theoretical principles with practical application in real-world scenarios. The entire training will begin with a basic introduction to the setup of flutter. The faculty will introduce students to the dart programming language, various installation platforms, flutter SDK set up practice, full comprehension of iOS set up and its simulator and Android set up and its simulator.The course will then go on to real UI development training, where students will learn about fundamental widget discovery, widget catalogue exploration, how to add interaction, navigation and routing. Moreover, the course will focus on the device and SDK APIs. Students will get an understanding of package usage, platform code overview, dart reading and writing practice, as well as set up and final code thorough understanding of key ideas and rigorous practice will eventually lead to our student's proficiency in designing high-quality software applications that can be deployed across several platforms. Upon instilling the significant knowledge and skills of the course, students will have mastered Dart programming and will be able to create flutter applications effectively.