Course Highlights & Why JMeter Training in Chennai at FITA Academy?
Experts have built the Jmeter Course in Chennai in accordance with the changing requirements of the IT industry.
FITA Academy's JMeter Training Institute in Chennai are outfitted with the most up-to-date facilities.
Students will learn about performance testing principles and techniques in this course.
The in-depth practical sessions will cover subjects such as creating a test strategy, recording tests using JMeter parameterise test data and many more.
In addition to technical instructions, the faculty will provide personality development sessions, including group discussion practice and English communication to help students build soft skills.
The JMeter Training in Chennai aims to teach you how to use Jmeter to execute numerous scripts.
A thorough study aims to ensure that students receive enough practical experience with JMeter to be productive users.
Students will learn how to use JMeter to analyse, simulate and measure industrial systems.
Different programming languages such as HTML, XML and JSON will be taught to the pupils.
The faculty will teach the students how to report and analyse the results of JMeter Training in Chennai.
Read more
Upcoming Batches
| | | | |
| --- | --- | --- | --- |
| 23-09-2023 | Weekend | Saturday (Saturday - Sunday) | |
| 25-09-2023 | Weekdays | Monday (Monday - Friday) | |
| 28-09-2023 | Weekdays | Thursday (Monday - Friday) | |
| 30-09-2023 | Weekend | Saturday (Saturday - Sunday) | |

Classroom Training
Get trained by Industry Experts via Classroom Training at any of the FITA Academy branches near you
Why Wait? Jump Start your Career by taking the JMeter Training in Chennai!
Instructor-Led Live Online Training
Take-up Instructor-led Live Online Training. Get the Recorded Videos of each session.
Travelling is a Constraint? Jump Start your Career by taking the JMeter Online Course!
Have Queries? Talk to our Career Counselor
for more Guidance on picking the right Career for you!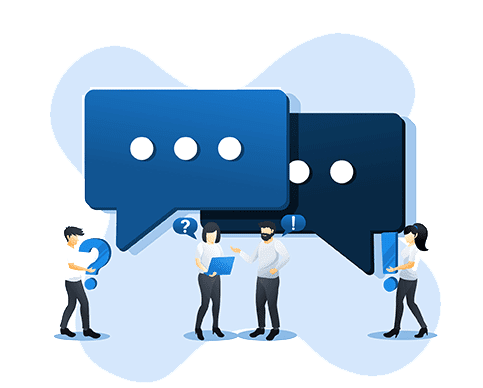 Trainer Profile
Our subject matter professionals are topic experts with extensive experience in operating applications, giving students the most up-to-date information and training.
Our instructors have a wealth of knowledge with various testing tools and Java applications.
FITA Academy's professionals have worked with leading multinational corporations such as TCS, IBM, and HCL.
Experts aid students in creating a CV that meets current industry criteria.
The faculty will give in-depth JMeter Training in Chennai and explanation to assist the students in obtaining job positions in firms such as Wipro and Infosys.
Features
Real-Time Experts as Trainers
At FITA Academy, You will Learn from the Experts from industry who are Passionate in sharing their Knowledge with Learners. Get Personally Mentored by the Experts.
LIVE Project
Get an Opportunity to work in Real-time Projects that will give you a Deep Experience. Showcase your Project Experience & Increase your chance of getting Hired!
Certification
Get Certified by FITA Academy. Also, get Equipped to Clear Global Certifications. 72% FITA Academy Students appear for Global Certifications and 100% of them Clear it.
Affordable Fees
At FITA Academy, Course Fee is not only Affordable, but you have the option to pay it in Installments. Quality Training at an Affordable Price is our Motto.
Flexibility
At FITA Academy, you get Ultimate Flexibility. Classroom or Online Training? Early morning or Late evenings? Weekdays or Weekends? Regular Pace or Fast Track? - Pick whatever suits you the Best.
Placement Support
Tie-up & MOU with more than 1,500+ Small & Medium Companies to Support you with Opportunities to Kick-Start & Step-up your Career.
JMeter Certification Training Institute in Chennai
About JMeter Certification Training Institute in Chennai at FITA Academy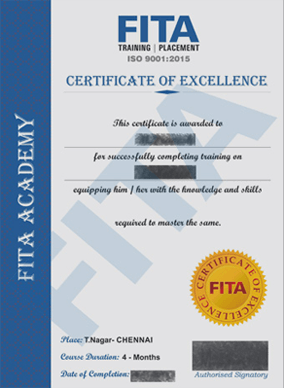 JMeter Certification Training Institute in Chennai
The JMeter has become the most widely used and demanding load testing instrument due to its extensive features and ease of use. JMeter developers and testers are in high demand in the IT industry. As a result of its enormous popularity because of its significant value, the FITA Academy has created JMeter certification training for aspiring candidates. The JMeter online certification is a well-designed course that attempts to give students valuable insights into software behaviour underload. The students of FITA Academy will be furnished as professional JMeter engineers as a result of the comprehensive study of the course, including both theoretical and practical sessions. Furthermore, the students will get an understanding of JMeter add-in plug-ins, Jmeter beanshell scripting principles and other important concepts. The course is carefully constructed with instructive lessons which aim to train students in analysing the strength and overall performance of our software application under various job loads. The course will incorporate both practical and theoretical sections, which will focus on imparting the important components of JMeter.
Taking the JMeter online course and earning a certificate will give you a leg up on the competition on a national and worldwide level. Students will opt for proficiency in the application of JMeter in addition to gaining an in-depth understanding of its different functions. Incorporating the credential into your resume can increase your chances of landing a variety of job prospects in this industry. The certification will assist students in becoming recognised practitioners and building a name for themselves in the ever-growing field of information technology. The FITA Academy certification is recognised by both the business and nonbusiness sectors since the Academy offers the most up-to-date industry norms and trends. The average salary package of an experienced professional or engineer is determined by the Industry norm, the job role and the certification held by the individual. Along with that, work experience also matters when it comes to the salary package of an individual. A JMeter engineer with one year of work experience will be eligible for a yearly salary package of Rs. 2,40,000 per annum. Individuals with more work experience and skill competency, on the other hand, can earn up to Rs. 4,64,000 per annum. Furthermore, students can work for a certain company as a freelancer and earn from each client. The performance testing using the Jmeter course from FITA Academy will give you an understanding of how software behaves under demand.
Read more
Have Queries? Talk to our Career Counselor
for more Guidance on picking the right Career for you!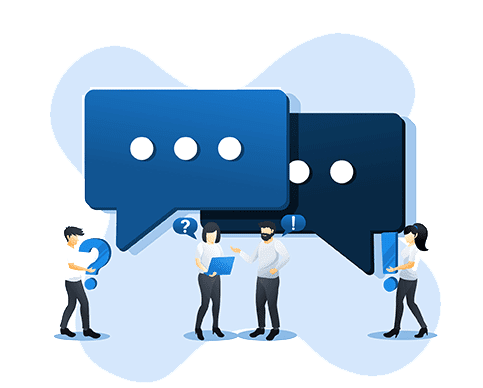 Job Opportunities After Completing JMeter Training in Chennai
Despite the fact that software testing is constantly evolving, it continues to encounter new obstacles. For testers who confront many issues with manual testing, automation has shown to be a helpful solution. ASCII text file innovation, DevOps, and agile development have significantly influenced the testing environment's ongoing progress. JMeter is one of them, and it is unquestionably one of the most used tools for performance testing. JMeter was created to analyze and test the functioning of online applications. Load testing of an application has become a highly demanded service in various commercial and nonbusiness industries that have adopted the online form of conducting operations. JMeter software testing is a frequently used sector with a wide range of applications. After completing the Jmeter Training Institute in Chennai, one can work as a tester or a quality analyst.
The work tasks for this role include conducting various sorts of tests to evaluate the performance unit test, UI test and other important tests. Basic database and testing tool expertise will be provided to the students in JMeter Training in Chennai, which will help the students to become good software testers. Practical and theoretical sections will be included in the course. The practical section will concentrate on teaching JMeter components, including the knowledge of test plan thread groups as well as the workbench. To train students, a series of demonstrations will be given. Our trainers will also teach data-driven input data using the inbuilt JMeter control and parameterisation for input data from Excel sheets. The technology of a meter allows engineers to test dynamic and static resources. Moreover, it helps the individual to discover concurrent users on a website, thereby imparting numerous graphical analyses for performance testing. With the increase in the demand for JMeter courses, a hike in demand for JMeter professionals has been noticed. Some in-demand JMeter professions that candidates can opt for are- Automated web application tester, Jmeter QA engineer, JMeter performance engineer, JMeter automation test analyst and JMeter QA developer. JMeter Training in Chennai is recommended for professionals who want to be proficient in JMeter testing.
Read more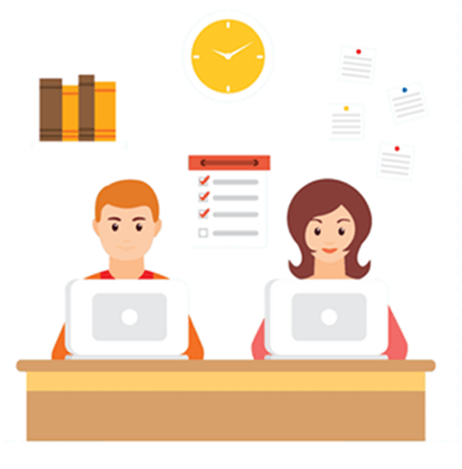 C
Chandresh Iyer

The JMeter Training Institute in Chennai FITA Academy contains great material prepared professionally by highly trained specialists and the Academy's learning management system is incredibly efficient. I highly appreciate the professionalism and dedication of the subject matter experts of FITA Academy.
B
Bhavyesh Patel

The professors at FITA Academy are very professional and use industry based case studies and projects to clarify ideas making this course very relevant. Their method of teaching is ideal for learning or technical courses because it is inductive. Any individual who wants to create a successful career path and JMeter should enrol in JMeter Training in Chennai at FITA Academy.
B
Biju Kumar

The subject matter experts of FITA Academy were extremely engaging and knowledgeable about the content. Furthermore, they provided placement assistance which aided me in obtaining the position I desired. I look forward to studying more such interesting and relevant courses in FITA Academy.
N
Nimisha Pandey

FITA Academy's JMeter Training in Chennai provided stimulating and intuitive sessions taught by the Academy's professional experts. It has aided in the development of both specialised and non-specialised talent as well as industry specific skills. I would highly recommend this course to anybody interested in pursuing a successful career in JMeter.
Have Queries? Talk to our Career Counselor
for more Guidance on picking the right Career for you!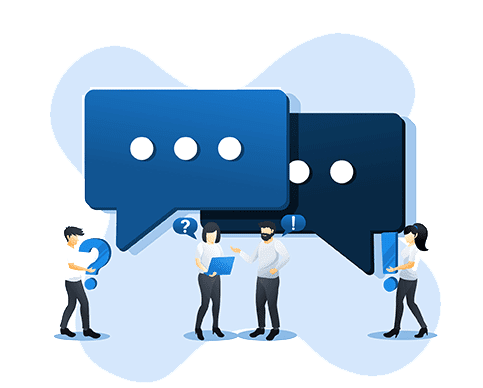 JMeter Training in Chennai Frequently Asked Question (FAQ)
Additional Information
JMeter certification in Chennai is created by FITA Academy's highly competent professionals who are well-versed in the latest technologies and procedures. To aid in the clear comprehension of the JMeter ideas, the faculty will employ real-time case studies and projects. The JMeter certification will begin with an introduction to Java basics. It is vital to recapitulate and provide the Java programming language in order to help the students to grasp the notion of JMeter more easily. The course will then go on to an introduction to JMeter components, where students will learn about JMeter history as well as how to install it.
The installation will include configuring JMeter, which will teach you how to share software and its dependencies, as well as setting up the environment variable. The theoretical portion of the course will concentrate on teaching the components of JMeter, including test plans, thread groups, and workbench. The practical part of the course will be focused on teaching students how CSV files can be used to parametrize models. Students will see a series of demonstrations of data-driven import data using built-in JMeter control. They will also learn how to parameterize input data from excel sheets. The course also covers how to set up Web services and learn how to load tests on Oracle databases. Candidates will also be taught the important technique of examining the results with third-party websites.
Jmeter Training Institute in Chennai aims to offer high-quality instruction that combines a fundamental understanding of key topics and a hands-on approach. After being exposed to current industrial use scenarios and cases, learners will be able to scale up their skills and take on real-world projects. Companies such as Barclays, Accenture, and Infosys need performance testers to test their software products and designs. FITA Academy's JMeter course will teach you how the software responds to demand. This course will show you how to assess software's reaction time and latency, as well as how it can be used to determine whether a package is suitable for scaling.