Course Highlights & Why German Classes in Chennai at FITA Academy?
At FITA Academy, the syllabus and modules of the German Language course in Chennai are designed to help learners earn high scores in relevant certification programs and validate their proficiency on the CEFR scale.
The German syllabus of FITA Academy is adopted from the Global DELF Curriculum.
We provide complete guidance for achieving the globally recognised DELF A1 through DELF C2 Certification.
The German Classes in Chennai come with hands-on assignments and live projects to ensure proficiency under practical exposure.
FITA Academy has a flexible class schedule providing both weekend and weekday classes.
Regular Mock Tests help you to fetch an excellent score in German Certification Exams.
Both live online classes and offline classes are available to the students. In the event that certain live classes are missed, the recorded sessions of such classes are also available.
The course materials have been created to help students moderate their communication in social situations.
German Courses in Chennai has a placement support system with an established network of 1,500+ companies.
Plan your career goals around the German language for career prosperity and success with FITA Academy.
Read more
Upcoming Batches
| | | | |
| --- | --- | --- | --- |
| 02-11-2023 | Weekend | Saturday (Saturday - Sunday) | |
| 04-12-2023 | Weekdays | Monday (Monday - Friday) | |
| 07-12-2023 | Weekdays | Thursday (Monday - Friday) | |
| 09-12-2023 | Weekend | Saturday (Saturday - Sunday) | |

Classroom Training
Get trained by Industry Experts via Classroom Training at any of the FITA Academy branches near you
Why Wait? Jump Start your Career by taking the German Classes in Chennai!
Instructor-Led Live Online Training
Take-up Instructor-led Live Online Training. Get the Recorded Videos of each session.
Travelling is a Constraint? Jump Start your Career by taking the German Online Course!
Have Queries? Talk to our Career Counselor
for more Guidance on picking the right Career for you!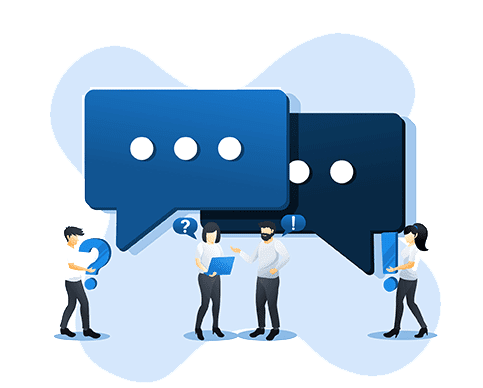 Trainer Profile
Our expert language trainers assist and counsel students in successfully passing the Goethe-Zertifikat, a global certification exam for the German language.
Our German trainers are certified specialists in the language.
The mentors of the course have 8+ years of expertise in teaching and communicating in foreign languages.
The trainers of German Language Classes in Chennai provide up-to-date information on the syllabus in the German Language certifications and credentials for your professional success.
Our mentors use a variety of classroom materials, textbooks, and other tools to assist students in improving their interpersonal and written communication skills in German.
The FITA Academy's instructors give you comprehensive training to help you learn the language like a native.
The mentors of the German Language Course in Chennai place equal focus on learning the language's reading, writing, listening, and speaking skills.
German trainers at FITA Academy offer in-depth instruction in the language's grammar and structure.

Learn at FITA Academy & Get Your
Dream IT Job in 60 Days
like these Successful Students!
Features of German Classes in Chennai at FITA Academy
Real-Time Experts as Trainers
At FITA Academy, You will Learn from the Experts from industry who are Passionate in sharing their Knowledge with Learners. Get Personally Mentored by the Experts.
LIVE Project
Get an Opportunity to work in Real-time Projects that will give you a Deep Experience. Showcase your Project Experience & Increase your chance of getting Hired!
Certification
Get Certified by FITA Academy. Also, get Equipped to Clear Global Certifications. 72% FITA Academy Students appear for Global Certifications and 100% of them Clear it.
Affordable Fees
At FITA Academy, Course Fee is not only Affordable, but you have the option to pay it in Installments. Quality Training at an Affordable Price is our Motto.
Flexibility
At FITA Academy, you get Ultimate Flexibility. Classroom or Online Training? Early morning or Late evenings? Weekdays or Weekends? Regular Pace or Fast Track? - Pick whatever suits you the Best.
Placement Support
Tie-up & MOU with more than 1,500+ Small & Medium Companies to Support you with Opportunities to Kick-Start & Step-up your Career.
German Language Certification Course in Chennai
About German Language Certification Course in Chennai at FITA Academy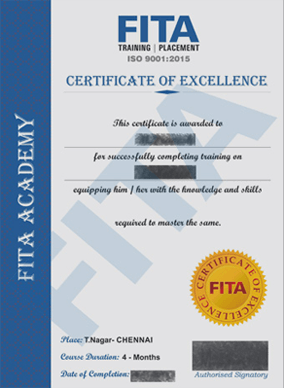 German Language Certification Course in Chennai
The participant receives a course completion certificate after successfully completing the German language course in Chennai. A majority of employers accept this certification as evidence of your expertise in this field. It serves as proof of the knowledge and abilities you supposedly gained during the enrolled period. It validates your proficiency in all of the tasks and exams required to become a successful German professional.
Having a German certification from a reputed institution opens many career and job opportunities. A certificate from the German classes in Chennai at FITA Academy can increase your employment chances both in India and abroad with German and international businesses.
The Goethe-Zertifikat exam is a worldwide certification test for the German language, and our German language instructors at FITA Academy encourage and help you ace the exams. It offers 6 levels of proficiency, Level 1 being the most basic.
Level 1: German A1 Certification
Level 2: German A2 Certification
Level 3: German B1 Certification
Level 4: German B2 Certification
Level 5: German C1 Certification
Level 6: German C2 Certification.
Other recognised German certification examinations
DSH (Deutsche Sprachprüfung für den Hochschulzugang)
Telc (The European Language Certificates)
TestDaF (Test Deutsch als Fremdsprache)
DTZ (Deutschtest für Zuwanderer)
Have Queries? Talk to our Career Counselor
for more Guidance on picking the right Career for you!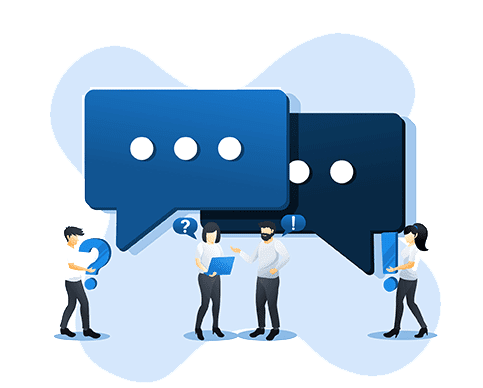 Job Opportunities After Completing German Classes in Chennai
Germany is a major economic, social, and political force on the global stage. As a result, communication with the aid of a common language strengthens interpersonal and professional ties between those at the top and bottom of the food chain.
India, in particular, has seen an increase in the number of people moving permanently and studying there. This represents plenty of opportunities and a high standard of living in Germany.
German Language proficiency can take you places in your occupation, both literally and figuratively. There are several global corporations based in Germany.
Being able to speak German will help you stand out when applying for jobs at one of these businesses. Develop your skills from the German Language Classes in Chennai to stand out from the crowd and draw employers. Today, more than 130 million people have taken up German to communicate their needs.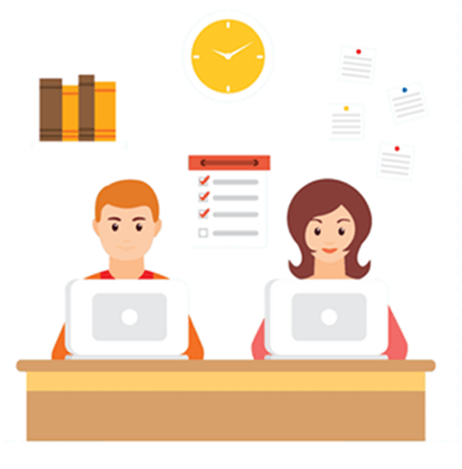 For working professionals who travel, German knowledge is required. This skill is beneficial for individuals interested in or working in industries like IT, engineering, accountancy, healthcare, management, finance, tourism, human resources, hospitality, etc.
Professional German trainers, content writers, proofreaders, and interpreters are always in demand. Numerous multinational corporations, like TCS, Amazon, Accenture, Deutsche Bank, and many more, employ workers who have German language certifications. German language experts in India often make roughly 6 lakhs per year. At the same time, a German language specialist makes about $76,000 a year in North American nations like Canada and the US.
A
Arshad

I have completed my A1 and A2 levels in German at FITA Academy. The trainers at German language classes in Chennai are well versed in the language. The trainer was accommodating to all, and we often had revisions of the previous lessons. This really helped me to understand and grasp the German language with ease.
R
Ronald Stephens

The German Courses in Chennai have helped me climb the career ladder with their expert teaching and modules. Today, I can use this skill to efficiently communicate with the native Germans and work officials with ease. Thanks to FITA Academy, I have adjusted well to my surroundings without much of a culture shock. I can't imagine what I could have done otherwise.
V
Vimal Raj

The mentors at FITA Academy were fluent in German. I did not feel that their original accent was causing any issues in the pronunciations. They follow an easy method of teaching, and it has helped me improve my German skills. I am satisfied with the time and effort invested in this course.
S
Suganya

I am an active HR employee in a German MNC. I needed to learn German to get promotions and better exposure. I got to know about the German Courses in Chennai through a colleague. She had also trained from here. I have now completed my A1 level and will be appearing for the A2 level exam soon. If you are looking for the best German classes, I highly recommend FITA Academy.
G
Guru Diraviam

I have been attending the German language course in Chennai at FITA Academy. One thing that stood out to me was how interactive the classes were. My trainers were highly skilled in German, and I could contact them anytime to clear my doubts. The staff were also very friendly.
Have Queries? Talk to our Career Counselor
for more Guidance on picking the right Career for you!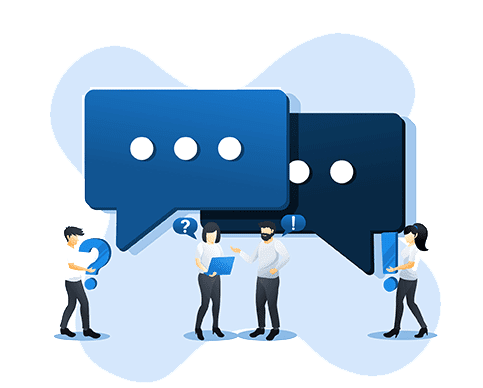 German Classes in Chennai Frequently Asked Question (FAQ)
Additional Information
German is one of the most demanding languages to learn among all the widely spoken languages. German vocabulary and grammar are said to be one of the most difficult of all languages. Although German may be easy to learn in the beginning because the vocabulary and letters are similar to English, the more advanced you learn, the more difficult it gets.
Over the past ten years, a lot of students have travelled abroad to pursue higher education. One of the top nations with a high percentage of foreign students is Germany. In contrast to India, where young people also speak English, daily life in Germany is primarily conducted in German. While skilled employees and professionals can apply for working visas, young immigrants from many nations can apply for study visas.
There are still many German words used today in English. Additionally, it is the second most widely spoken language in the world, which broadens the range of employment opportunities and advantages. The best approach to learning about and succeeding in some of the businesses that are currently thriving in Germany and its neighbours is to acclimate to the local culture.
Importance of learning the German language
Wide range of higher education opportunities
Over the past ten years, a lot of students have travelled abroad to pursue higher education. One of the top nations with a high percentage of foreign students is Germany. In order to apply to German colleges, students must also pass the IELTS exam. Learn more about the IELTS test by enrolling in the IELTS coaching in Chennai offered by FITA Academy. As a result, learning the language will not only improve your chances of being welcomed in Germany but will also help you fit in. Numerous scholarships and other forms of financial aid are offered to students in Germany.
Travel and Tourism
Germans enjoy travelling and value a tour manager who speaks German. You can work in the tourism industry as a tour guide and translator. If you want to work in the tourism industry, you should also be fluent in English. Enrol in the Spoken English Classes in Chennai at the FITA Academy to acquire knowledge from qualified professionals and develop your English-speaking skills.
Enjoy your trips to the fullest, not just in countries where German is spoken but also in other Eastern European countries where German is used. Your travels will be more enjoyable, and you'll learn more about the places if you know German.
Jobs and career prospects
More than 40% of students secured jobs after learning German, according to a study by HTO (Indo-German Training Centre). German is often taught to pupils as a second language as a result of the higher salaries that numerous German corporations offer their employees. In order to get an advantage over their competitors when negotiating with German corporations, several Indian businesspeople have been enrolling in German classes in Chennai.
If you wish to conduct business with Germany, it becomes vital for you to have at least a basic understanding of German. Additionally, Germany hosts a lot of international conferences that present India with massive financial prospects. It's essential that you are fluent in German if you want to take part in these conferences.
German Technology and Innovation
Germany is also the land of automation. Many of the most significant inventions in history, such as the bicycle, jet engines, and the automobile, were created in Germany. If you enjoy creativity, learning German will be really beneficial. German is the second most commonly used language in science. Germany ranks third globally in terms of contributions to innovation and research and offers research fellowships to international experts.
The majority of recent technological developments are initially introduced and described in German. Thus, learning German would be quite advantageous for you if you want to stay current with technology. German is the most widely used language in the world of sciences. Around 60% of all technical papers are written in German. The vast majority of technical phrases are found in the German language. If you want to pursue a career in science or technology, learning German will make it easier for you to comprehend and apply new technology.
Communications
The development of media, information, and communication technology necessitates the need for multilingual communicators. German is the primary language of many significant websites, and it produces the sixth-most new publications globally each year. As a result, knowing German offers you easier access to a wider range of knowledge. Learning German from the German language course in Chennai to explore new possibilities for communication, which is very helpful when travelling abroad.
German Culture and Literature
Germany is renowned for having a vibrant and varied culture. You can access this fascinating culture and learn more about the German-speaking population if you learn the language. Germany is known for its rich culture and dark history. Some of the most renowned artists like Beethoven, Bach, Thoman Mann, Polke and Gunther Grass all hail from Germany. Knowing German will help in gaining first-hand experience of the real German culture and literature.
Some interesting facts about Germany
The name Germany originates from the ancient Roman tribe called "The Teutons", which was later changed into "Germans".
It's interesting to note that the German word 'gut' means good in English. The word 'besser' (better) in German translates to the English term 'best'.
Germany has a rich history dating back to more than 3 thousand years ago. It boasts of wonderful monuments like Brandenburg Gate, Reichstag Building, Neues Museum Berlin and much more!
There are 5 major dialects spoken in Germany — High German, Low Saxon, Bavarian, Rhinelander, and Frisian.
The first written records of Germany were found in the Eberhard Codex (AD 9th century). In 1525, Martin Luther translated the New Testament.
The German Empire had its own flag until it was replaced by the swastika flag. Hitler used this flag before he became the Chancellor of Germany.
There is one town in every state of Germany. The most famous city names include Frankfurt am Main, Nuremberg, Munich, Stuttgart and Leipzig.
Tips that will help you learn German easily
A thorough understanding of the alphabet - Learning the alphabet and how to pronounce it is crucial when beginning to learn any language. German words may sound similar to English ones, but the pronunciation is entirely different. You can easily read and write German once you have mastered the letters.
Know basic greetings and phrases - Knowing the fundamental words and salutations, such as hello, good morning, thank you, and sorry, is essential before beginning to study any language. You might try to use these words in your daily interactions as well.
Get a German-English dictionary - A dictionary is a useful tool at all times. Keep a small dictionary with you at all times in case you encounter a new word or need to look up a word in German. You may increase your vocabulary and learn new words every day.
Prioritise using German over translation - When learning a new language, we have a habit of translating all the words and letters into the language in which we are the most comfortable. Although it may be useful at first, it is recommended that you stick with German as you progress. Try reading the words out loud or enunciating them without using any transliteration. Instead of translating a word into English, try to identify the German equivalent.
Make learning fun - Learning can become tedious and uninteresting if you only focus on one subject. Make an effort to learn engaging material that will keep you interested in the language. You will become more fluent in the language by learning idioms and slang. You can expose yourself to German pop culture, movies and music for visual learning. By doing so, you can make learning German simple and enjoyable.
Perfect your German through Practice - You will gain a stronger grasp of the German language with continued practice. The grammar and vocabulary are fairly challenging. Without continued practice, you won't be able to learn it. Making errors is a necessary aspect of learning. These serve as the building blocks for language learning. You can get better by practising with a native German speaker. There are various online chat rooms where you can practise your German while conversing with Germans.
Germans are exceedingly amiable, which is one of the finest qualities about them. They enjoy socialising and making new acquaintances. You can increase your social skills and meet lots of new German friends if you learn the language. Germany shares its borders with Austria and Switzerland. Languages like German serve as bridges between people belonging to diverse cultural regions. So if you learn German, you will also be able to understand the culture and traditions of these two countries. This would be very beneficial for you as it would give you a deeper understanding of the European region. To increase your language abilities, you can watch German movies, listen to German music, and read German books.
Thus, learning German has not only personal advantages but also professional ones. It is crucial to find the best institute before enrolling. German language course in Chennai FITA Academy provides all the necessary pieces of equipment for you to become proficient in the German language.
Benefits of studying German Language Course in Chennai at FITA Academy
Increased proficiency - During German Classes in Chennai, students will be able to improve their skills in conversation, reading, writing, listening with a clear accent and speaking. With continuous practice and regular interaction with real German speakers, students can easily speak fluently.
Better communication skills - To communicate well with German speakers, you must know how to express yourself clearly and effectively. You need to understand the language at every level so that you can make yourself understood easily during any conversation.
Boost your career prospects - Speaking German gives you an edge over other job aspirants having English as the second language. Job opportunities come with the demand for employees who speak foreign languages, including Spanish, French, Arabic etc. Therefore, learning German makes you qualified enough for higher-paying jobs.
Gaining knowledge of various aspects of the country - There are thousands and thousands of Germans living in different parts of India. You can also make contacts and build relationships with them by chatting about common interests. German is the second language of Switzerland, Austria, Liechtenstein, Luxemburg, Lichtenstein, Monaco, San Marino etc.
Expand your career options - After completing the course, many people find employment in the fields of tourism, hospitality, travel, education, business, banking, law, medicine, advertising and marketing, construction, engineering or manufacturing. Many companies prefer candidates who have studied Germany's official language. So if you want to increase your chances of getting an interview call from German Companies, then consider taking up the German courses in Chennai.
International recognition - As a student of the German language, you will get international recognition. When you take part in international events, you will not only gain confidence but also help others to get closer to you.
Improve organisational skills - As we all know that learning a new language comes with great challenges. However, if you use these hard comings to your advantage, the results will be outstanding. Organisational skills improve if you learn a new language because you will have to plan things out carefully while studying. This skill would be beneficial during work hours and even outside office hours.
Explore new areas of interest - If you want to study further, opt for the German Language Course in Chennai so that you can expand your mind to explore new areas of interest. For example, if you wish to pursue MBA, PGDCA or PhD in Germany, you should start taking German language classes in Chennai.
The German Language Course in Chennai integrates relevant concepts to help learners mark a difference in the social, economic, and cultural tendencies of native speakers. The activities in this course are taught using modern technology and methods of the current world. They also include regular assignments, assessments, hands-on, and live approaches for your confidence and fluency in this course and beyond.
Course Objectives
Learn the fundamental alphabet and greetings in German.
Learn to apply the correct form of tenses, verbs, adjectives, and grammar to your sentences.
Practice proper Pronunciation, Articulation, Accentuation, and Intonation in your speech.
Perform verbal, audible, readable, and written tasks in German.
Revise and proofread with hands-on and live assignments.
Apply emotions, humour, and sarcasm to your verbal or scribbled opinions.
Learn to add confidence to your ideology or expression in public.
Ensure a seamless vocabulary with relevant assignments.
Differentiate between formal and informal elocutions for personal and professional success.
Understand your present German proficiency on the CEFR scale.
Improvise on grammatical errors and word choices to deliver opinions that create an impact.
Germany is one of the few countries that require the need to learn their mother tongue, German, to move there. Come and join the German Classes in Chennai for professional advice on how to master the language. Map your career goals surrounding the German language for professional opportunities and success at FITA Academy.