Course Highlights & Why Selenium Training in Bangalore at FITA Academy?
FITA Academy's selenium certification program provides an in-depth understanding of the numerous applications and types of testing in Selenium.
We provide an integrated course that upskills hands-on training in automation testing, ROI in automation and Selenium frameworks.
The students will learn about the various components of the Selenium suite – Selenium IDE, Selenium RC, Selenium Webdriver and Selenium Grid.
The course covers the topics of regression testing and functional testing, which enables the students to identify what to automate in a project and how to configure it.
Students will acquire a thorough understanding of the importance of Selenium in DevOps.
We provide a flexible schedule that offers both weekend and weekday classes. Additionally, students can opt for fast-track and online sessions according to their convenience
Our Selenium Training Institute in Bangalore focuses on certification exams and projects that are essential in the industry for better job prospects in this industry.
FITA Academy has a network of over 1,500+ organisations and provides 100% placement assistance.
Read more
Upcoming Batches
| | | | |
| --- | --- | --- | --- |
| 30-11-2023 | Weekdays | Thursday (Monday - Friday) | |
| 02-12-2023 | Weekend | Saturday (Saturday - Sunday) | |
| 04-12-2023 | Weekdays | Monday (Monday - Friday) | |
| 09-12-2023 | Weekend | Saturday (Saturday - Sunday) | |

Classroom Training
Get trained by Industry Experts via Classroom Training at any of the FITA Academy branches near you
Why Wait? Jump Start your Career by taking the Selenium Training in Bangalore!
Instructor-Led Live Online Training
Take-up Instructor-led Live Online Training. Get the Recorded Videos of each session.
Travelling is a Constraint? Jump Start your Career by taking the Selenium Online Course!
Have Queries? Talk to our Career Counselor
for more Guidance on picking the right Career for you!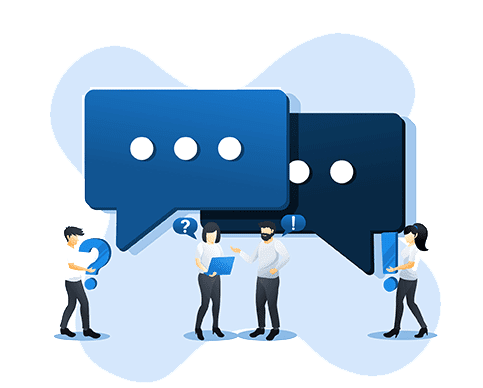 Trainer Profile
The trainers at FITA Academy have over 8+ years of practical experience in the industry using Selenium.
Our experts provide hands-on training in different aspects of selenium, including performance testing, functional testing, manual testing, and all other management tools.
Our trainers use tools to enhance and simplify the subject's learning through the modified coursework that integrates complex subjects.
The classes of Selenium Training in Bangalore are held in small batches, and the trainers put effort into maintaining interactive and student-centred classes.
The trainers provide hands-on training in software frameworks, including TestNG, Cucumber and Junit.
Mentors at FITA Academy focus on the theoretical and conceptual understanding of the students.

Learn at FITA Academy & Get Your
Dream IT Job in 60 Days
like these Successful Students!
Features of Selenium Training in Bangalore at FITA Academy
Real-Time Experts as Trainers
At FITA Academy, You will Learn from the Experts from industry who are Passionate in sharing their Knowledge with Learners. Get Personally Mentored by the Experts.
LIVE Project
Get an Opportunity to work in Real-time Projects that will give you a Deep Experience. Showcase your Project Experience & Increase your chance of getting Hired!
Certification
Get Certified by FITA Academy. Also, get Equipped to Clear Global Certifications. 72% FITA Academy Students appear for Global Certifications and 100% of them Clear it.
Affordable Fees
At FITA Academy, Course Fee is not only Affordable, but you have the option to pay it in Installments. Quality Training at an Affordable Price is our Motto.
Flexibility
At FITA Academy, you get Ultimate Flexibility. Classroom or Online Training? Early morning or Late evenings? Weekdays or Weekends? Regular Pace or Fast Track? - Pick whatever suits you the Best.
Placement Support
Tie-up & MOU with more than 1,500+ Small & Medium Companies to Support you with Opportunities to Kick-Start & Step-up your Career.
Selenium Certification Course in Bangalore
About Selenium Certification Course in Bangalore at FITA Academy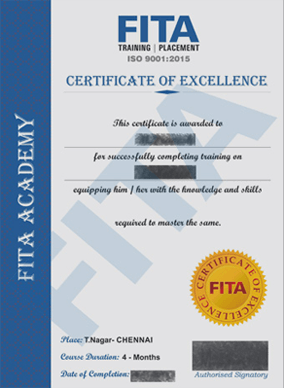 Selenium Certification Course in Bangalore
FITA Academy is highly recognised for its qualified faculty, thorough teaching methods, student-centred sessions, and labs equipped with cutting-edge equipment. After receiving comprehensive training using the best selenium practices, the students will become proficient selenium professionals to execute webdriver tests successfully without the need for supervision. The meticulously designed selenium certification course aims to strengthen the learners' potential and enhance their skills and abilities.
Candidates who successfully complete the Selenium Course in Bangalore will receive certification from FITA Academy. The certification will act as proof of the abilities and expertise gained over the intensive course study. Additionally, the accreditation will highlight how well the students performed during their practical training and the theoretical examinations. This certificate will give an expert acknowledgement to the students of their potential and knowledge in the field of selenium.
Acquiring a Selenium certification helps you stand out from the crowd. Having the skills that are most in-demand on the market will improve your profile by raising your work prospects. A Selenium certification will increase an applicant's chances of finding their ideal career by showcasing their industry knowledge. One can embark on a rewarding career path by successfully completing a Selenium certification course.
Our Selenium Training in Bangalore at FITA Academy has a high market value and is highly regarded by both domestic and international educational institutions and organisations. The value of your CV and your professional profile will increase if you have this accreditation in addition to recent academic credentials. The accreditation will serve as a confirmation of your mastery of the Selenium skills and knowledge, making our students exceptionally qualified to apply for a wide variety of career roles in a wide range of IT organisations.
Have Queries? Talk to our Career Counselor
for more Guidance on picking the right Career for you!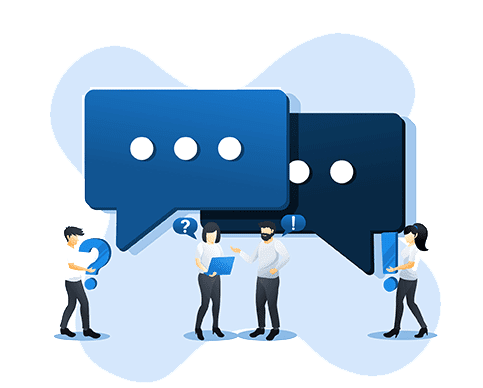 Job Opportunities After Completing Selenium Training in Bangalore
According to BusinessWire, Selenium is the most popular web testing tool, with a startling 300% rise in job postings over the past three years. The most widely used open-source automated testing technology is Selenium. Selenium is the most popular testing tool in the industry, with strong demand in the United States, Germany, the United Kingdom, India, and other nations where work is plentiful, and the pay is high. It is a unique tool that helps both small and large businesses save time and money.
Due to the widespread use of robust online applications by numerous organisations, test automation is quickly becoming popular, and there is a noticeable increase in demand for selenium. With their extensive knowledge of selenium and proficiency in industry-based skills after completing their Selenium Training in Bangalore at FITA Academy, the students will have a high chance of moving closer to their ideal work environment in various industries.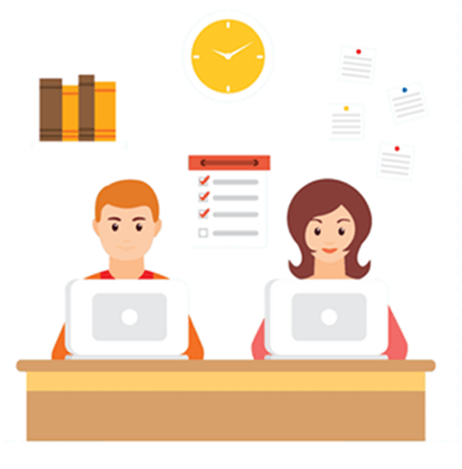 Numerous organisations, such as Google, Accenture, Microsoft, IBM, Infosys and Capgemini, are some of the few multinational companies that hire certified Selenium testers. An individual with less than two years of job experience and a selenium accreditation can expect to earn around Rs. 6,45,000 to Rs. 7,45,000 per year.
On the other hand, individuals with a selenium certification who is skilled in selenium tools and methods with less than six years of work experience can expect to earn around Rs. 8,50,000 to Rs. 9,50,000 per year. The annual pay can increase up to Rs. 10,00,000 per year with the acquisition of extensive experience and technical competency. With acquisition of broad experience and extemporized skills, the students will encounter a hike in the job roles and job responsibilities subsequently making a productive career path for the learners.
Read more
A
Aayush Sharma

For the start of my Selenium testing career, I was seeking to gain new and creative skills. Since I joined FITA Academy, their skilled experts have helped to improve my capabilities and career. They offer the best Selenium training in Bangalore based on my own experience. Many of my colleagues also feel the same way about FITA Academy.
K
Kavin Raj

The FITA Academy's professional training courses were a game-changer for me. I was able to understand each topic quickly and put them into use soon after. I was impressed by their innovative approach to teaching. I'm delighted I had the opportunity to participate in this Selenium training in Bangalore and make use of all the tools that were made available to me.
J
Jeswin A

I am glad to join FITA Academy as a learning platform which provides the convenience of both online and offline learning. Thanks to my trainer, I have a clear understanding of coding. They answered all of my questions and provided me with hands-on training. I am grateful to the FITA Academy trainers and team for their assistance.
P
Priya Gupta

I needed the certification to grow in my current career. I joined FITA Academy for my Selenium Course in Bangalore. The trainer gladly accepted and addressed our inquiries. My trainers provided me with tasks and examples to better understand the concepts. They give me a range of placement choices, assisting me in finding a job in a reputed organisation.
S
Saathvik

My trainers put effort into strengthening my theoretical skills and also provided me with practical projects. The best part of the course is the regular evaluation of our skills and knowledge conducted by the experts, which keeps a check on our learning. I highly recommend this course to people who aspire to create a strong career path in selenium.
Have Queries? Talk to our Career Counselor
for more Guidance on picking the right Career for you!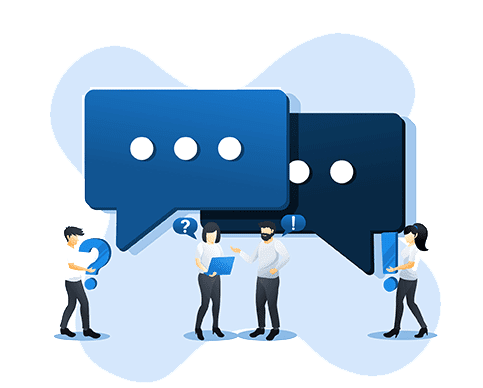 Selenium Training in Bangalore Frequently Asked Question (FAQ)
Additional Information
Selenium is an open-source automation testing tool. Software testing is a process of verifying various procedures that includes, among other things, error handling, missing data, detecting bugs, and defect maintenance to make sure the market receives the actual requirement. The versatility of Selenium in terms of operating systems, programming languages, and browsers is one of its main advantages. Anyone can use Selenium thanks to its open-source nature. It is a lightweight framework for testing and automating web applications. It enables the creation of test scripts using a single interface tool in a variety of coding languages, including Ruby, Java, Python, Perl, C#, PHP, and NodeJS, among others.
Fast deployment, testing, and output are requirements of today's market. Automation testing is, therefore, really popular right now. An even better choice is selenium automation, which testers can explore as it is an open-source tool. Without a doubt, a career in Selenium automation is quite promising and will grow. Additionally, Selenium Automation makes upskilling relatively easier because the core concept of automation remains the same.
Components of the Selenium Suite
Selenium IDE
The primary goal of Selenium IDE (Integrated Development Environment) is to speed up the test case's response time. A developer can edit and debug the script using Selenium IDE. This makes carrying out the automated process easier. The IDE also gives you the option to store your test results so you may later update the script. The main function of an IDE is to run and validate the test cases it generates. The Selenium IDE can be used by anyone with just a very basic knowledge of Selenium.
Selenium RC
Selenium Remote Control is an essential component of the Selenium software (RC). Selenium RC is a tool that developers can use to facilitate testing code written in various languages more simpler. The user-end functionalities of the web will operate as intended, thanks to this framework. A browser session begins and ends automatically. The RC client library, which is included by default, completes this process.
Selenium WebDriver
A Selenium WebDriver framework allows users to write scripts in any well-known programming language. Additionally, it permits cross-browser testing. This tool's primary goal is to make sure the software is functioning as planned. The WebDrive tool checks that language binding and the particular code for each browser are working as intended.
Selenium Grid
Selenium Grid's primary goal is parallel execution. In other words, multiple CPUs or processors are engaged in the same operation at once. In this process, Selenium Grid and Selenium RC work hand-in-hand. To do this, only one server is chosen to act as the hub or host computer of the network. From there, a random web browser is used to deliver a sequence of orders via multiple routes.
Types of Selenium tests
Cross-Browser Testing
Functional testing techniques like cross-browser testing are used to ensure that websites and internet apps work with different browsers. By ensuring that a site functions as expected across widely used browsers, cross-browser testing enables more individuals to access and benefit regardless of their equipment, system software, or resolution. Cross-browser testing makes it possible to quickly find compatibility problems that are specific to a given browser. It ensures that a significant portion of your application's audience will not be alienated due to their operating system or browser.
Performance Testing
Performance testing is a kind of non-functional analysis that evaluates how websites, web pages, or frameworks react to different loads in order to see how they behave and react when put under pressure for a set amount of time. Performance testing is a diagnostic tool that can be used by an organisation to identify computational or communication bottlenecks in a system. By utilising Selenium, it examines the software's responsiveness, scalability, dependability, resource utilisation, and speed under an anticipated workload.
Integration Testing
Integration testing's main goal is to confirm the connectivity between different modules by looking at the logic used and rendering values in accordance with the test plan's specifications. To confirm that the data taken by the API is accurate and that the appropriate answer is being produced, the interaction between modules and third-party tools is evaluated. Before deploying the final product, integration testing identifies trouble spots and warning signs to reduce exception handling flaws.
System Testing
System testing is a type of testing that verifies a fully integrated and finished piece of software. A system test's objective is to assess the complete system requirements. The software is typically just a small part of a bigger computer-based system. The software is ultimately linked with other software and hardware systems. System testing is described as a collection of several tests carried out only for the goal of exercising the entire computer-based system. The method through which a quality assurance (QA) team assesses how the constituents of an application interact with one another in the entire integrated system or application is known as system testing.
End-to-end Testing
End-to-end testing comprises a number of parts that, when taken together, are meant to mimic a user's journey through an application. The possibility that a user may discover a bug can be reduced by thoroughly testing this path. End-to-end testing techniques (E2E testing) examine an application's workflow from start to finish. This technique tries to verify the system's data integration by simulating real user scenarios. E2E testing is often carried out following the conclusion of the system and functional testing.
Regression Testing
Regression testing is software testing used to confirm that any update or modification to software doesn't alter the software's general functionality. When a piece of software has a code update, regression testing is carried out. Selenium assists in reducing the manual testing effort by automating functional and regression test cases. Regression suites typically have a large number of test cases, and it takes time and effort to manually run each one after a code change has been made. To save time and effort, practically every firm considers automating regression test cases.
Since most businesses will always need software for a variety of purposes, and since no piece of software has ever been created without defects, using this free and simple tool will guarantee us a successful career. Numerous multinational corporations (MNCs), including Facebook, Microsoft, Cognizant, HP, Accenture, and others, rely on Selenium and utilise it extensively for testing. They work with Selenium testers who have extensive experience and certification.
Roles of a Selenium Tester
Decide on the Selenium automation testing approach that is required depending on business requirements.
Create a test plan and test scripts.
To be up to date with the modern regression suits and test scripts.
Engage in agile meetings for the assigned projects, including sprint planning, daily scrum sessions, backlog refinement, and others.
Set up regression suites.
Provide effective solutions to stakeholders, project managers, manual testers, and developers.
Test and evaluate new tools and APIs.
Different Job roles and responsibilities
Here are some different jobs roles after completing your Selenium Training in Bangalore at FITA Academy:
Selenium Automation engineer
The main responsibilities of an automation engineer include examining how programmes operate and developing automated tests to confirm their efficacy. Additionally, they assist with database setup, issue discovery, and coordination with the software design team. To be successful as a test automation engineers, they need to have excellent project management talents, considerable programming skills, and a keen eye for detail. FITA Academy provides the Best Selenium Training Institute in Bangalore that teaches how to design and develop efficient test procedures.
Selenium Tester
A Selenium Tester is an individual who is proficient in performing software testing using Selenium. The primary duty of a Selenium Tester is to carry out automated software testing using Selenium as the Test Automation Tool. They should be capable of writing, developing, and executing test scripts. They must be able to apply their technical and corporate knowledge to the team's test targets, including testing guidelines and requirements. After finding and fixing the mistakes, they make sure that test results are accurate and readily available to the corporation.
Quality Assurance Analyst
Before releasing a programme, game, or software to the public, quality assurance analysts analyse all of its features and components to guarantee that it is trustworthy, fully functional, and user-friendly. To make sure there are no defects at all, they use a test strategy to examine hundreds of code lines. They look for programme flaws and vulnerabilities, such as a dull user interface, and then communicate their results to the developers. Additionally, they also offer suggestions on how to enhance a software program's operation and fix any holes in the system. UI UX Course in Bangalore provides hands-on training on how to identify and resolve the defects and inconsistencies of existing systems.
Test lead
The role of a test lead is to supervise the testing team as they plan, design, and execute release tests. They Apply testing methodologies, theories, and procedures to implement key metrics for managing and assessing the testing process, including execution and error correction. Apply your understanding of functional and business domains to your team's overall test objectives. In order to determine what the system programmes need, they also conduct research, offer advice, and gain access. Additionally, they help in locating and resolving bugs and issues in the programming language of an application in compliance with established testing procedures, rules, and production standards to ensure that programmes and applications satisfy their specifications.
Our project-based course expansively entails the concepts of selenium webdriver, selenium IDE, Selenium network, managing modular dialogue box and Iframe alerts. The course provides in-depth information on the practical usage of Selenium and the practice of selenium-supported modules like the TestNG system, Robot class, Cucumber and Gherkin to control your automation environment. The subject specialists of FITA Academy will give hands-on demonstrations on data-driven systems, Hybrid and key-driven structures, behaviour-driven development structures, decision-making and looping statements, object-situated programming ideas, and exception-handling mechanisms.
Selenium training in Bangalore is designed and laid out by the subject matter specialists of FITA Academy. The course is divided into two segments- theoretical and practical. The theory section will consolidate the significant and updated ideas and strategies of selenium. The practical section of the course will include the execution of the learnt ideas in industry-oriented projects. The course involves the study of manual testing information and endeavours to give exposure to the concept of test automation.
The theoretical part of the course will entail the study of page object models, which provides extensive training to our participants on how to optimise the running and usefulness of automation scripts. In addition, the students will acquire extensive knowledge on deploying selenium IDE functions and commands, understanding the idea of Sikuli, JUnits, and TestNG module in Eclipse, and thorough information on java structure, which will consolidate the study of the data provider, cross-browser testing, parallel execution of the test, parameterisation of the test, and executing the failed tests.
Selenium Course in Bangalore at FITA Academy provides a holistic course that will enhance the participants' technical and soft skills. Moreover, the comprehensive information on theoretical and practical sections of the course moulds our students into proficient Selenium experts. FITA Academy courses incorporate key aspects of Selenium that are required for a future in this industry. Live projects, practical exercises, and details on international certification are all included. Our course is simple to understand and could be taken by students with no prior understanding of the subject.
Read more