Trusted By 50,000+ Students
FITA ACADEMY STUDENTS TESTIMONIAL
Python Student Naveen shares his is Experience at FITA Academy
CCNA Student Venkateshwaran shares his is Experience at FITA Academy
Digital Marketing Student Yasvanth shares his is Experience at FITA Academy
Digital Marketing Student Shanmugam shares his is Experience at FITA Academy
Python Student Vasanth shares his is Experience at FITA Academy
Selenium Student Kabilan shares his is Experience at FITA Academy
Python Student Prakash shares his is Experience at FITA Academy
Software Tester Student Divya shares her is Experience at FITA Academy
Software Testing Student Mohamed Madeena shares his is Experience at FITA Academy
AWS Student Jerrold shares his is Experience at FITA Academy
Dot Net Student Divya shares her is Experience at FITA Academy
Hadoop Student Byju shares his is Experience at FITA Academy
Digital Marketing Student Niranjan shares his is Experience at FITA Academy
Python Student Sundarapandiyan shares his is Experience at FITA Academy
Amazon Student Ankit shares his is Experience at FITA Academy
Full Stack Student Angel shares her is Experience at FITA Academy
React JS Student Maheshwari shares her is Experience at FITA Academy
Python Student Dinesh Kannan shares his is Experience at FITA Academy
CCNA Student Mohamed Omer shares his is Experience at FITA Academy
Python Student Lakshmanan shares her is Experience at FITA Academy
Python Developer Student Andry Precika shares her is Experience at FITA Academy
Python Student Prakash shares his Experience at FITA Academy
JAVA Developer Student Balaji shares his Experience at FITA Academy
Graphic Design Student Slokha shares her Experience at FITA Academy
Manual Tester Student Amit Kumar Panda shares his Experience at FITA Academy
React JS Student Vikash shares his Experience at FITA Academy
IELTS Student Madhumitha shares her Experience at FITA Academy
CCNA Student Kannan shares his Experience at FITA Academy
AWS Student Rajeshwari shares her Experience at FITA Academy
AWS Student Avanthika shares her Experience at FITA Academy
Graphic Design Student Mirunalini shares her Experience at FITA Academy
Software Tester Student Chandralekha shares her Experience at FITA Academy
Software Tester Student Divya shares her Experience at FITA Academy
Digital Marketing Student Surya shares his Experience at FITA Academy
Full Stack Student Yamini shares her Experience at FITA Academy
Software Testing Student Mohamed shares his Experience at FITA Academy
Python Student Prakash shares his Experience at FITA Academy
Digital Marketing Student Tawfeeq shares his Experience at FITA Academy
Digital Marketing Student Sai Krishna shares his Experience at FITA Academy
Digital Marketing Student Rogith shares his Experience at FITA Academy
Sethuram Student CCNA shares his Experience at FITA Academy
Vishanth Student Core Java shares his Experience at FITA Academy
Software Testing Student Karthik shares his Experience at FITA Academy
Selenium Student Karthick shares his Experience at FITA Academy
Dot Net Developer Student Thanga Pandi shares his Experience at FITA Academy
Programming Developer Student Rajkumar shares his Experience at FITA Academy
AWS Student Ajith shares his Experience at FITA Academy
Python Student Aravindh shares his Experience at FITA Academy
Python Student Sundarapandiyan shares his Experience at FITA Academy
Python Student Kalpana shares her Experience at FITA Academy
Java Student Mathiyazhagan shares his Experience at FITA Academy
Digital Marketing Student Ibrahim shares his Experience at FITA Academy
AWS Student Jerrold shares his Experience at FITA Academy
Java Student Sathya Prabhu shares his Experience at FITA Academy
Digital Marketing Student Abishek shares his Experience at FITA Academy
Java Student Gopi shares his Experience at FITA Academy
ASP Dot Net Student Vedha Valli shares her Experience at FITA Academy
Web Designing Student Ram Prakash shares his Experience at FITA Academy
Software Testing Student Pavithra shares her Experience at FITA Academy
Manual Testing Student Sundar shares his Experience at FITA Academy
Azure DevOps Student Abinav shares his Experience at FITA Academy
CCNA Student DINESH MOORTHI shares his Experience at FITA Academy Chennai
CYBER SECURITY Student KARTHIK shares his Experience at FITA Academy Chennai
CCNA Student ASHOK shares his Experience at FITA Academy Chennai
GST Student Muslak Ahamed shares his Experience at FITA Academy Chennai
GST Student CHITHRA shares her Experience at FITA Academy Chennai
SELENIUM Student ANUSHA shares her Experience at FITA Academy Chennai
DIGITAL MARKETING Student Dr. SURESH shares his Experience at FITA Academy Chennai
SOFTWARE TESTING Student DIVYA shares her Experience at FITA Academy Chennai
AWS Student AKASH shares his Experience at FITA Academy Chennai
AWS Student VENKATESH shares his Experience at FITA Academy Chennai
SPOKEN ENGLISH Student SREE RAM shares his Experience at FITA Academy Chennai
DIGITAL MARKETING Student shares his Experience at FITA Academy Chennai
PYTHON Student PAVITHRA shares her Experience at FITA Academy Chennai
JAVA TRAINING Student Anitha shares her Experience at FITA Academy Chennai
SEO Student RADHIKA shares her Experience at FITA Academy Chennai
JAVA Student GOKUL shares his Experience at FITA Academy Chennai
DIGITAL MARKETING Student GANESHAN shares his Experience at FITA Academy Chennai
JAVA Student PRIYANKA Shares her Experience at FITA Academy Chennai
TALLY & GST Student SREE RAM shares his Experience at FITA Academy Chennai
DEVOPS Student VARUN shares his Experience at FITA Academy Chennai
PYTHON Student shares his Experience at FITA Academy Chennai
JAVA Student MOURIYA shares his Experience at FITA Academy Chennai
JAVA Student JUVIN RAJ shares his Experience at FITA Academy Chennai
DIGITAL MARKETING Student SRI HARI shares his Experience at FITA Academy Chennai
DATA SCIENCE Student shares his Experience at FITA Academy Chennai
DATA SCIENCE Student shares his Experience at FITA Academy Chennai
CCNA Student R Narayanan shares his Experience at FITA Academy Chennai
UI-Path Student Gokul shares his Experience at FITA Academy Chennai
EXCEL Student Nakul shares his Experience at FITA Academy Chennai
AWS Student Rakesh shares his Experience at FITA Academy Chennai
Python Language Student Anil Kumar shares his Experience at FITA Academy Chennai
Data Science Student Raghual Prasad shares his Experience at FITA Academy Chennai
Web Development Student Jeshvin Kumar shares his Experience at FITA Academy Chennai
Content Writer Student Jeffron Shares his Experience at FITA Academy Chennai
Web Designing Student Karthiga Parameshwari Shares her Experience at FITA Academy Chennai
SalesForce Student Monika Shares her Experience at FITA Academy Chennai
Ethical Hacking Student Naren Shares his Experience at FITA Academy Chennai
IELTS Student Manoj Shares his Experience at FITA Academy Chennai
UI UX Student Shahid Shares his Experience at FITA Academy Chennai
TALLY Student Shares his Experience at FITA Academy Chennai
TALLY Student Shares his Experience at FITA Academy Chennai
JAVA Student Magesh Shares his Experience at FITA Academy Chennai
AWS Student Murali Shares his Experience at FITA Academy Chennai
AWS Student Magesh Shares his Experience at FITA Academy Chennai
German Student Chandrasekar & Arthi Shares their Experience at FITA Academy Chennai
GST Student Murali Shares his Experience at FITA Academy Chennai
Android Student Charles Shares his Experience at FITA Academy Chennai
Digital Marketing Student Mohammed Ghulam Shares his Experience at FITA Academy Chennai
Digital Marketing Student Abdul Shares his Experience at FITA Academy Chennai
Python Student Karthick Shares his Experience at FITA Academy Chennai
Primavera Student Anand Shares his Experience at FITA Academy Chennai
Digital Marketing Student Nivin Shares his Experience at FITA Academy Chennai
Mean Stack Student Ayyanar Shares his Experience at FITA
Spoken English Student Ramachandran Shares his Experience at FITA Academy Chennai
Digital Marketing Student Velan Shares his Experience at FITA Academy Chennai
Digital Marketing Student Rajesh Shares his Experience at FITA Academy Chennai
Digital Marketing Student Dinesh Shares his Experience at FITA Academy Chennai
Digital Marketing Student Karyazhini Shares her Experience at FITA Academy Chennai
Hadoop Student Subhanacharaya Shares his Experience at FITA Academy Chennai
Android Training in Chennai at FITA with Placement | Vinoth Shares his Experience
Core Java Student Shivaguru Shares his Experience at FITA Academy Chennai
Selenium Student Antony Shares his Experience at FITA Academy Chennai
Selenium Student Balamurgan Shares his Experience at FITA Academy Chennai
Digital Marketing Student Adithiya Bharathi Shares his Experience at FITA Academy Chennai
Digital Marketing Student Gokul Shares his Experience at FITA Academy Chennai
RPA UiPath Student Sonthosh Shares his Experience at FITA Academy Chennai
UiPath Student Manoj Shares his Experience at FITA Academy Chennai
Spring hibernate Student Prabhu Shares his Experience at FITA Academy Chennai
Student Abikean Shares her Experience at FITA Academy Chennai
Selenium Student Vananika Shares her Experience at FITA Academy Chennai
Digital Marketing Student Deepan Shares his Experience at FITA Academy Chennai
Digital Marketing Student Prakash Shares his Experience at FITA Academy Chennai
Selenium Student Venkatesh Shares his Experience at FITA Academy Chennai
Manikandan Placed in paragon marketing Shares his Experience at FITA Academy Chennai
Python Student Srinivasan Shares his Experience at FITA Academy Chennai
Digital Marketing Student Pradeep Shares his Experience at FITA Academy Chennai
Java J2EE Student Adthiyan Shares his Experience at FITA Academy Chennai
FITA Student Ankit Got placed in Amazon and he shares his Experience at FITA
Web Designing Student Abdul Akeem Shares his Experience at FITA Academy Chennai
Machine Learning Training in Chennai at FITA with Placement
BIG DATA Training in Chennai at FITA with Placement | Byju Shares his Experience
Hadoop Student Kathambari Shares her Experience at FITA Academy Chennai
Digital Marketing Student Abdul Aziz Shares his Experience at FITA Academy Chennai
Digital Marketing Student Jacob Shares his Experience at FITA Academy Chennai
JAVA Student Balakumar Shares his Experience At FITA Academy Chennai
Digital Marketing Student Bhavana
Digital Marketing Student Karyazhini
Hadoop Student Subhanacharaya
Franklin Machine learning Student
Kuthip Singh JAVA Student
Balasaisvitha German Student
Digital Marketing Student Mohammed Ghulam
German Student Chandrasekar & Arthi
Learn and get a high paying IT Job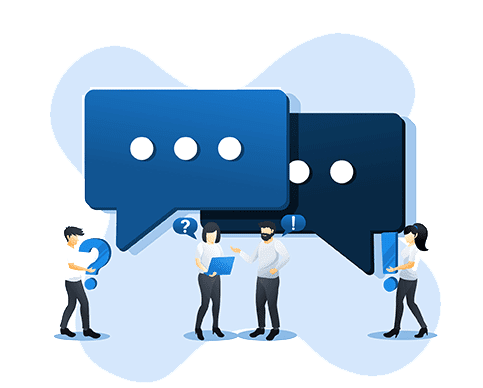 FITA Academy Training and Placement Academy is one of the leading institutes in Chennai. We provide professional training for 120+ IT and Language courses with extensive coverage of the syllabus. FITA Academy follows the practice of the blended method of learning and this enables the students to have a better understanding of the technology and tool.
FITA Academy provides 100% Placement Support with certification upon course completion. We also offer Corporate Training to our students. To know more about our training methodologies and practices you can access through the FITA Academy Chennai Reviews page where the students have given their testimonials about their experience at FITA Academy.
FITA Academy Reviews page is specifically created for students to share their learning experience at FITA Academy. You can also share your suggestions and views about us on this page.
Recent FITA Academy Reviews
My trainer was teaching the best guidance about Angular JS. This is very helpful for me and I got a job in a well-reputed company.
- Kadhar Basha
Blue Prism training is very informative. It was a good learning experience. The trainer gave the best techniques in this technology and also providing an understanding of the concepts much easier. Thanks a lot...!.
- Vinay Kumar
I must thank my trainer and FITA Academy. I have finished Ethical Hacking Training here, they are providing the proper knowledge about this technology. Thank you for their real-time Hadoop course.
- akila surya
I am Hari. recently, I educated Android Training at FITA Academy. This is the best training institute for this course and my trainer is giving excellent knowledge of this technology.
- Hari Krishnan
FITA Academy is the best placement training institute and the trainers are very friendly the way the classes were gone given with real-time project class makes understanding properly.
- Sarath Kumar
I successfully finished Java at FITA Academy. The faculty is very friendly and also a very inspiring person. I am entirely happy to learn this course and gained huge knowledge.
- Harish Kalyan
Hi, myself Keerthana. I finished Machine Learning training here and this training experience was very helpful for me. My trainer was clearing my all doubts in an effective manner and thank you for FITA Academy...!
- Keerthana Prakash
I learn Spoken English from here. My tutor is very fluent in this language and they are providing good support to me. Thanks to my trainer for teaching me the best knowledge about this language.
- Priya Patel
I educated my C programming training at FITA Academy and my trainer was very expert in this sector. They are also supported by me for my placement. Thanks for your very useful training.
- Valarmathi Sampath
Hi, This is Kishore Rathore, I did a software testing course at the FITA academy. This course is really useful to access a new career in my life. I am truly satisfied!
- kishore Rathore
FITA Academy is the best training center for embedded system courses, as the faculties here are very experienced in this industry and they taught the comprehensive concepts about this course. Thank you!
- Akhil Devan
I have completed my Core Java Training at FITA Academy. Before joining this Course I feel very difficult to learn the program. The Staff has guided me in the most comfortable way to learn the programming language. Presently I got a job in a good company. Thanks, FITA Academy for giving excellent Coaching to me.
- Nadiya Mahi
I am very much satisfied with the Oracle DBA training provided by FITA Academy. The way of Training for explaining the concept was excellent, professional & also easy to understand particularly for the freshers as well as for experienced also.
- santhoshi mahima
I had joined FITA Academy for Blockchain Training. The training experience is excellent! My faculty has depth knowledge of BlockChain technology. Now, I got placed...! They provide full support for me to get placement.
- Bala Gurunath
I joined FITA Academy for the Selenium Course. Classes were excellent and my trainer having good knowledge in this domain. My Trainer Provided all real-time projects in Selenium. I am very happy to got Placement in a good company. Thanks for your placement support...!
- Jai priya
I have completed my Digital Marketing Training at FITA Academy. I was really glad for your support and guidance. I enhanced my analytical skills. Thank you!
- akalya chandren
I enjoyed studying the Embedded System Course and gained the necessary knowledge to develop my career. The faculty was very supportive and the course coordinators were very helpful. Thanks for FITA Academy!
- Aparna Harish
The training was awesome! The tutor's teaching was very clear and he is very knowledgeable and patient. I did the Data Science Course at FITA Academy and this course is very helpful to build my best career. I recommend to everyone.
- kayal m
I would like to thanks FITA Academy for providing great Web Designing Training to me. They are giving excellent placement assistance and I got placed in the best designing company.
- Aaradhana Akshay
This training experience was good! I did AI training from FITA Academy and they provide an advanced level of coaching in AI concepts. Now, I got a job, and thanks to FITA Academy...!
- vidhya sri
I am Divya, I did my Informatica Training at FITA Academy and I like to shape my career in Informatica. My colleague suggests me to register in this FITA Academy training institute. Thank you for your excellent training.
- dhivya Kumar
I joined Tally Training in FITA Academy and I got excellent practical knowledge in Tally. Thanks for your great coaching!
- Tharun Arun
FITA Academy is the best training institute for RPA Training as per my experience. you will learn practical information and in-depth knowledge in RPA through a professional way of coaching. I personally thank and suggest this training institute for those who require to learn RPA in the best possible way.
- Sivanandhana Girish
I have completed Salesforce Training from FITA Academy. The overall experience is really great and very useful for me. I would suggest joining FITA Academy if you desire to learn advanced concepts of Python software.
- Maya Akash
I was interested in Graphic Designing Course and love to create designs during my free time. I want to learn all the design tools. So I joined FITA Academy. I gained expertise in logo design, website layout, gif making, image editing and brochure making. Through FITA Academy I upskilled my career in designing. Thanks to my trainer for helping me in my career path.
- Sithara
For a long time, I was searching for a good English training institute. By seeing the reviews of FITA Academy, I joined here. In the beginning, I couldn't speak well. Now after 2 months of training, my English has improved. Now, I am able to communicate with confidence in English.
- Madhu