Course Highlights & Why Full Stack Developer Course in Chennai at FITA Academy?
FITA Academy provides the Best Full Stack Developer Course in Chennai, giving equal emphasis on both the Front-end and Back-end technologies.
The course adopts all the necessary components in the syllabus for real-world exposure in this field.
Full Stack Developer course in Chennai comes with hands-on tutorials and live projects to improve the quality and standard of teaching.
POC-based practice sessions exist after the completion of each module or topic.
The course-specified study materials give an extensive knowledge of the different tools and frameworks within Fullstack.
FITA Academy provides a flexible class schedule. You can choose to enrol in the weekend or weekday classes.
Full Stack Developer Training in Chennai provides both offline and online options. Additionally, you can also opt for either the fast track or normal-paced classes.
AT FITA Academy, we first discuss the different Full Stack software principles and then utilise examples from real-world projects to exemplify those concepts.
Learners with little to no prior understanding of the subject can also participate in the Full Stack Training in Chennai.
FITA Academy has a placement support system with an established network of 1,500+ small and medium companies.
Read more
Upcoming Batches
| | | | |
| --- | --- | --- | --- |
| 23-09-2023 | Weekend | Saturday (Saturday - Sunday) | |
| 25-09-2023 | Weekdays | Monday (Monday - Friday) | |
| 28-09-2023 | Weekdays | Thursday (Monday - Friday) | |
| 30-09-2023 | Weekend | Saturday (Saturday - Sunday) | |

Classroom Training
Get trained by Industry Experts via Classroom Training at any of the FITA Academy branches near you
Why Wait? Jump Start your Career by taking the Full Stack Developer Course in Chennai!
Instructor-Led Live Online Training
Take-up Instructor-led Live Online Training. Get the Recorded Videos of each session.
Travelling is a Constraint? Jump Start your Career by taking the Full Stack Developer Online Course!
Have Queries? Talk to our Career Counselor
for more Guidance on picking the right Career for you!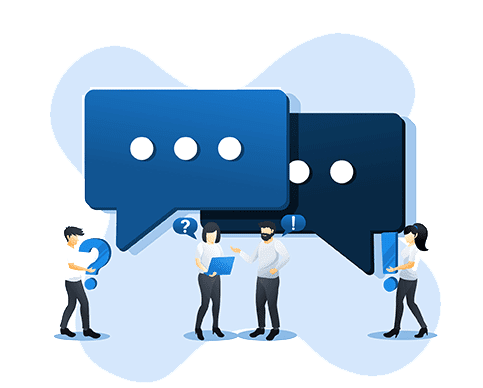 Trainer Profile
The trainers of the Fullstack Developer Courses in Chennai hold 8+ years of professional experience in the industry.
Mentors in this course have produced several Full Stack Development projects for the majority of their careers.
FITA Academy retains 1000+ trained experts in the field of Full Stack.
Mentors of Full Stack Developer Training in Chennai integrate the latest releases, frameworks, libraries, and packages to stay credible in the field.
The trainers of FITA Academy are firm believers in blended learning and employ it in the course modules.
The trainers of Full Stack Course in Chennai provide practical training on Full Stack Software components such as HTML, CSS, SQL, PHP, Java, Python and more.
Each class is subjected to no more than five students to optimise interactions. This also encourages students to come out of their shells and be more confident under the guidance of our expert trainers of the Full Stack Course in Chennai.
Our trainers provide valuable insights about Interview questions and handling interviews with mock sessions.
Features
Real-Time Experts as Trainers
At FITA Academy, You will Learn from the Experts from industry who are Passionate in sharing their Knowledge with Learners. Get Personally Mentored by the Experts.
LIVE Project
Get an Opportunity to work in Real-time Projects that will give you a Deep Experience. Showcase your Project Experience & Increase your chance of getting Hired!
Certification
Get Certified by FITA Academy. Also, get Equipped to Clear Global Certifications. 72% FITA Academy Students appear for Global Certifications and 100% of them Clear it.
Affordable Fees
At FITA Academy, Course Fee is not only Affordable, but you have the option to pay it in Installments. Quality Training at an Affordable Price is our Motto.
Flexibility
At FITA Academy, you get Ultimate Flexibility. Classroom or Online Training? Early morning or Late evenings? Weekdays or Weekends? Regular Pace or Fast Track? - Pick whatever suits you the Best.
Placement Support
Tie-up & MOU with more than 1,500+ Small & Medium Companies to Support you with Opportunities to Kick-Start & Step-up your Career.
Full Stack Developer Certification Training in Chennai
About Full Stack Developer Certification Training in Chennai at FITA Academy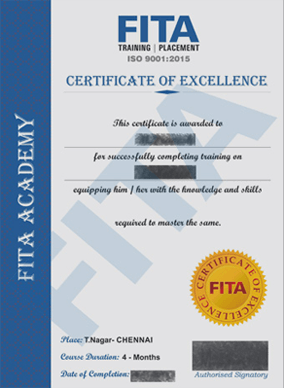 Full Stack Developer Certification Training in Chennai
A certificate from the Full Stack Training in Chennai at FITA Academy is sufficient to authenticate your proficiency in the subject. The certificate will give you an upper hand in making a great first impression on the recruiters and help in building your resume to land your dream job.
At present, there are no other official certifications revolving around Full Stack Development. Learners interested in justifying their proficiency via certificates can trust the credibility of the Full Stack Developer Training certification from FITA Academy or earn Web Development certifications on separate languages and features required to become a Full Stack Development expert.
Any new introductions or changes concerning Full Stack certifications in the future will be updated at FITA Academy. You can consult with our mentors of Full Stack Developer Training in Chennai or contact the FITA Academy team from our official page for further details.
Have Queries? Talk to our Career Counselor
for more Guidance on picking the right Career for you!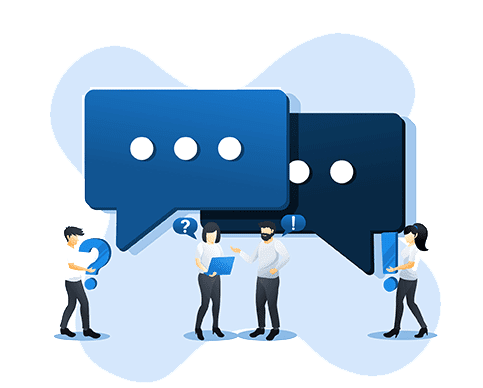 Job Opportunities After Completing Full Stack Developer Course in Chennai
Full-stack developers are in high demand since they are a tremendous asset to any business. The need for full-stack developers has increased recently due to the expansion of online platforms and enterprises that rely heavily on technology. As a result, there will always be a significant demand for full-stack web developers as long as we need to create online apps.
One of the turning points in the world of advanced technology is full-stack development. Additionally, it is one of the most demanding jobs in the world. Jobs for full-stack engineers have increased by more than 30% in India during the past year. The versatility and expertise of a Full Stack Developer in the sector are what makes them so popular. The future looks very promising for Full Stack developers as more and more businesses recognise their value as a valued asset. India and the USA are the greatest nations in terms of future prospects for full-stack developers. However, there are also excellent chances for similar specialists in other nations like Australia, Canada, Germany, Singapore, and the United Kingdom.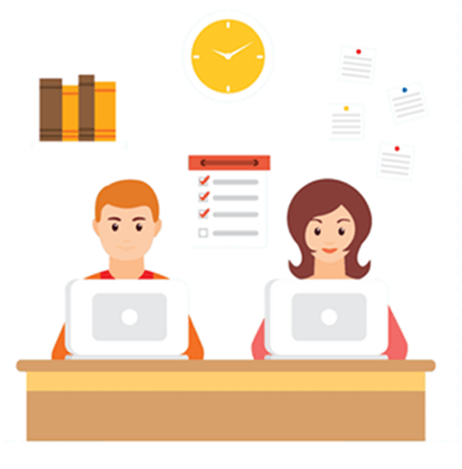 Some organisations hiring Full Stack professionals actively are Quest Global, Accenture, IBM India, Cognizant Technology, TCS, etc. According to global statistics, the average annual salary for Full Stack professionals can go up to $111K globally. A full-stack developer with experience can make up to INR 16 LPA, whereas a new hire should aim for INR 5–6 LPA at first. These figures change exponentially with location, proficiency level, enterprise, and position in the industry you hold. With the Full Stack Developer Course in Chennai, you can rest assured about your career needs.
M
Mayuri Pandey

FITA Academy is the Best Full Stack Developer Course in Chennai. As a beginner in this subject, I was able to understand and carry out the concepts easily. I am very satisfied with the training that I got during my course period at FITA Academy. The trainers were also very kind and put effort into keeping the classes interactive.
A
Akansha Reddy

My work was stagnant and unimpressive for many clients. I joined the Full Stack Developer Course in Chennai to improve my skills and learn more. Mentors in this program changed my mindset and introduced me to the ever-changing trends that determine my position in this career. I intend to use every tip and trick from now on to achieve great success.
V
Vaishnavi M

I am glad to share my life-changing experience with FITA Academy. After multiple failed attempts, it was after I joined the Full Stack Training in Chennai I was able to get a job after years of trying. I am now a Full Stack developer at a reputed MNC. I am grateful for the staff and trainers who pushed me to achieve my goals.
A
Aravind Krishna

I work in an IT firm but was worried about losing my job because the competition is very high. After my completion of Full Stack Developer Training in Chennai, I have become proficient in both front-end and back-end technologies. I was recently promoted as the Team Lead as well. Without a doubt, I highly recommend FITA Academy for a bright future.
R
Rakesh V

I am a fresher, and I recently joined the Full Stack Developer course in Chennai. It has been a wonderful experience. The classes are entertaining and very informative. The trainer often uses real-life examples and encourages us to come up with our own creative ideas. The practical classes and the materials have been extremely helpful as well. I am thankful to the trainers for their effort and training.
Have Queries? Talk to our Career Counselor
for more Guidance on picking the right Career for you!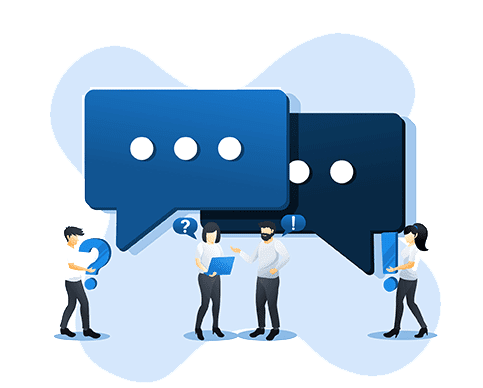 Full Stack Developer Course in Chennai Frequently Asked Question (FAQ)
Additional Information
A full stack developer is someone who has the expertise and aptitude for managing and overseeing the entire web development process, including the servers, engineering, consumer needs and database work. The full stack developer has gained enormous popularity and is desirable to individuals who are interested in working in the fast-growing technology industry. Candidates must be very adaptable and have excellent IT abilities for this position. When compared to other developers, full-stack developers are in great demand due to the above characteristics. The Full Stack Developer Course in Chennai develops the ability to think strategically and make quick technical judgments in students, giving them a leg up over other developers.
A Full Stack Developer is someone who has the independence to work on each layer of the Web Application and Development process.
A full stack developer has the skills necessary to efficiently work on both the client-side, or frontend, and server-side, or backend software, as well as the database.
These developers are also proficient at creating native and mobile apps.
Their broad knowledge equips them with the flexibility, adaptability, and agility needed to work on software solutions in both the startup and non-startup sectors.
A full-stack developer is familiar with a variety of technologies. They are proficient in many categories varying from building a database to adding photos to a web page.
A Full Stack Developer should be proficient in the different languages, libraries, frameworks, packages, and features surrounding those languages.
Some of the well-known components of Fullstack are HTML, CSS, JavaScript, jQuery, SQL, PHP, Java, Python, Oracle, MongoDB and NodeJS.
They should also know in-depth operating system infrastructure and server-side APIs.
Front-end Development -A variety of technologies, including HTML, JavaScript, and Cascading Style Sheets, are used to create the front-end (CSS). The client experience features on a website or app, such as buttons, menus, pages, links, graphics, and more, are designed and built by front-end developers. These platforms are gaining acceptance as standard development tools because they enable developers to meet the growing requirements for enterprise software without compromising quality. Developers now have to balance a larger range of screen sizes and network connections when designing user interfaces. Enrol on the Web Designing Course in Chennai to get practical training experience in HTML, JavaScript, CSS and more.
Back-end Development - The host, which supplies data on demand, the interface that routes it, and the database that organises the information make up the back-end, also known as the server side. Back-end developers' main focus is on making software that can locate and transmit data to the front end. A large portion of them makes use of dependable corporate platforms like MongoDB, Teradata, Microsoft SQL Server, IBM DB2, and EnterpriseDB.
Other well-known databases exist as well, such as PostgreSQL, NoSQL, and MySQL. The programme was developed using a wide range of frameworks and languages, including Java, Python, PHP, and C/C++. Backend-as-a-Service (BaaS) has developed into a competitive option during the past few years. Join the PHP Training in Chennai to learn more about this backend technology.
Databases - A database is an interface over the file system of an operating system that enables programmers to create, access, update, and remove permanent data more easily. Databases are collections of connected data that make it easier to insert, remove, and retrieve data quickly. The data are organised in databases using tables, views, templates, and analytics.
Join the Full Stack Training in Chennai at FITA Academy to gain in-depth learning of all back-end and front-end technologies and databases.
Advantages of becoming a Full Stack Developer
Employing full-stack developers helps to reduce the demand for resources for creating the most efficient software solutions for a range of applications. Additionally, they shorten the turnaround time and lower the chance of mistakes, both of which contribute to resource conservation.
Both front-end and back-end coding can be handled by these experts. Because of this, businesses are no longer required to recruit specialised professionals to handle each of these parts of web application development separately.
Full-stack engineers are very talented and adaptable, which has an impact on the calibre of the software solutions they create. Due to their multilingual proficiency, these experts can provide the most suitable and effective solutions to satisfy client requirements.
Full-stack developers have the option of contracting out their work. Because of this, they have the freedom to choose jobs that will pay the most money or those that will help them grow their Full Stack developer abilities and competency.
Leading organisations in the IT sector immediately hire full-stack developers. They are an excellent alternative for businesses like Google, IBM, Microsoft, Infosys, etc., due to their versatility.
The flexibility of full-stack developers in managing various facets of application development is one of their characteristics that ensures their future security. These specialists are in high demand because of their excellent competence and effectiveness in managing various development levels.
When a Full Stack web development company can perform both tasks, employing a specialist front-end developer and a separate back-end developer will only result in a rise in expense. A professional organisation offering complete stack development requires staff members with experts in all stack technologies needed to build a website.
The entire website's design and development can be entrusted to a reputable Full Stack development company. Because the solutions are internal, the development company's full stack development team can work more effectively.
The task of development and design might be divided by a full stack development team according to flow requirements. They can deliver the project on time by cooperating with one another.
Having full-stack engineers on the team can increase an organisation's efficiency. By speeding up the completion of various duties, they also improve the effectiveness of the entire team. Full-stack developers are capable of addressing a variety of software development problems. They are highly efficient and waste less time and resources since they have a thorough understanding of the many software development elements.
It is important to carefully pick out the right institution to study Full Stack. FITA Academy provides the Best Full Stack Developer Course in Chennai to ensure a successful career.
Course Objectives
Understand the fundamentals of Web Development for Full Stack.
Demonstrate the installation of system and software requirements for self-practice
Learn to customise the front-end appearance of a website with HTML and CSS.
Create responsive and interactive applications by integrating JavaScript.
Learn object-oriented programming with JQuery.
Build web applications using JavaScript frameworks such as NodeJS, ExpressJS, ReactJS, and AngularJS.
Learn to use databases for Data Modelling, Schema Design, and Indexing, among other functions.
Perform back-end projects using SQL, Java, PHP, MongoDB, etc.
Learn to analyse and test your application or website with TDD.
Learn to connect front-end and back-end components to create a working full-stack application.
Learn to document your work and its changes using the Git Version Control System.
Apply the knowledge on real-life projects to add to your resume.
Full Stack developers are regarded as true all-rounders and experts in their domain. It is reasonable to say that the scope of full-stack developers is quite promising, given the ongoing increase in demand for these specialists. At FITA Academy, we try our best to adopt all the necessary components in the syllabus for real-world exposure in this field. They include regular assignments, assessments, and live and hands-on projects for these practical implementations. As established, the Full Stack Developer training in Chennai covers all the new trends and practices for your career needs.
FITA Academy offers the Best Full Stack Developer course in Chennai, with 100% placement support from mentors. Students with various degrees of subject knowledge can easily understand and apply the concepts in this course. Therefore, by participating in this course, anybody with or without a technical background can become proficient Full Stack developers.