Course Highlights & Why Software Testing Training in Chennai at FITA Academy?
The Software testing training in Chennai comes with a certification-oriented program that provides conceptual and practical skills to earn global or industry-relevant certifications.
This course provides hands-on tutorials and live projects to implement a virtual environment for practical exposure of topics.
Practice sessions and assessments exist after the completion of every module.
The Software Testing Certification Courses program at FITA Academy covers topics from scratch. It is appropriate for individuals with little to no knowledge of the subject.
FITA Academy training courses come with a flexible schedule for the learners. They can opt for offline classes, live online classes, and recorded classes.
The Software testing course in Chennai offers a regular pace or fast track for the students.
The Software Testing Training in Chennai has a placement support system with an established network of 1200+ small and medium companies.
Understand the fundamental concepts of Software testing.
Learn to plan, customize, and create a budget for testing.
Learn to design and create test cases.
Differentiate between dynamic, static, and experience-based techniques in Software testing.
Perform practice tasks on the features of the above techniques like Black-box testing, Boundary Value Analysis, Decision Table Testing, and STLC Reviews, among others.
Understand the different levels of testing.
Explore the different types of testing like Regression Testing, Smoke Testing, Database Testing, Performance Testing, Security Testing, etc.
Differentiate between manual and automated testing.
Learn to execute tests in the software-testing life cycle.
Learn to prevent, discover, and manage defects in Software testing.
Demonstrate team coordination and collaboration.
Understand generating reports and documenting them.
Learn to measure the metrics to increase efficiency for future projects.
Apply concepts taught throughout the training on projects as per instructions from the mentor.
Explore information on certification exams and career prospects surrounding this course.
Read more
Classroom Training
Get trained by Industry Experts via Classroom Training at any of the FITA Academy branches near you
Why Wait? Jump Start your Career by taking the Software Testing Training in Chennai!
Instructor-Led Live Online Training
Take-up Instructor-led Live Online Training. Get the Recorded Videos of each session.
Travelling is a Constraint? Jump Start your Career by taking the Software Testing Online Course!
Have Queries? Talk to our Career Counselor
for more Guidance on picking the right Career for you!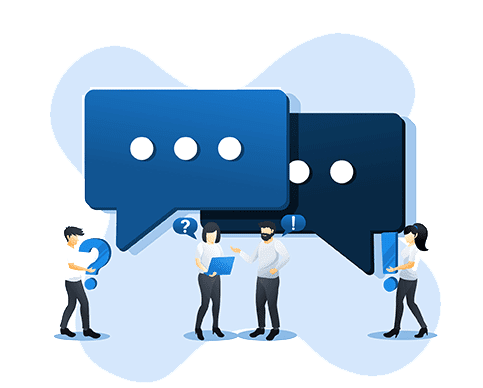 Trainer Profile
Our Software Testing trainers are certified professionals in the field.
The trainers sport working experience of more than a decade in the software testing industry.
Our trainers follow and integrate the latest trends surrounding Software testing in the course modules.
FITA Academy mentors adopt live tutorials for projects to provide immersive and improved content to the learners.
Our trainers in FITA Academy are responsible for the conceptual and practical implementation of the top software testing features.
Software testing training institute in Chennai has trained around 3000+ students on this topic.
Mentors in the Software Testing Course in Chennai have motivated around 72% of the learners to attempt industry-relevant certifications with a success rate of 100%.
Interested learners have access to additional information about the industry and its career prospects.
Features
Real-Time Experts as Trainers
At FITA Academy, You will Learn from the Experts from industry who are Passionate in sharing their Knowledge with Learners. Get Personally Mentored by the Experts.
LIVE Project
Get an Opportunity to work in Real-time Projects that will give you a Deep Experience. Showcase your Project Experience & Increase your chance of getting Hired!
Certification
Get Certified by FITA Academy. Also, get Equipped to Clear Global Certifications. 72% FITA Academy Students appear for Global Certifications and 100% of them Clear it.
Affordable Fees
At FITA Academy, Course Fee is not only Affordable, but you have the option to pay it in Installments. Quality Training at an Affordable Price is our Motto.
Flexibility
At FITA Academy, you get Ultimate Flexibility. Classroom or Online Training? Early morning or Late evenings? Weekdays or Weekends? Regular Pace or Fast Track? - Pick whatever suits you the Best.
Placement Support
Tie-up & MOU with more than 1000+ Small & Medium Companies to Support you with Opportunities to Kick-Start & Step-up your Career.
Software Testing Certification Course in Chennai
About Software Testing Certification Course in Chennai at FITA Academy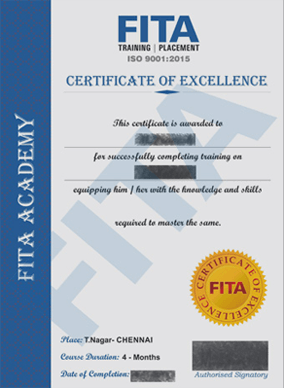 Software Testing Certification Course in Chennai
On successful completion of the Software Testing Training in Chennai, the candidate is awarded a course completion certificate. Most enterprises recognize this certificate as proof of your credibility in this subject. This certificate provides validation for the skills and concepts you acquired in the speculated time of enrollment. It acts as verification for passing all the assignments and projects to become a successful Software Testing professional.
The Software Testing Certification Training course certificate from FITA Academy is good enough to authenticate your proficiency in the subject. However, mentors at FITA Academy encourage learners to extend this knowledge by designing certification-oriented programs for their CV/resumes.
Here are the names of the well-known and most attempted certifications in the last decade. They are known as:
International software testing qualification board (ISTQB) Test Manager
International software testing qualification board (ISTQB) Test Analyst
International software testing qualification board (ISTQB) Agile Tester
Certified Associate in Software Testing
Certified Agile Software Test Professional Practitioner/Master Level
Certified Software Test Automation Architect/Specialist
Some common queries about these certifications are below:
1.How to enroll for these certifications?
Almost all the certification programs are available online and onsite in the comfort of your preferred location.
2.What format do they follow for the exam?
These exams consist of multiple-choice questions, essay type questions, and sometimes hands-on tasks that an individual needs to solve in a stipulated time to receive a result. The number, type of questions, and time vary with the certification program.
3.What is a passing mark for each exam?
The passing mark for these certifications varies between 60-80%.
4.Are these certifications valid for a lifetime?
Some certifications usually do not expire. However, they lose credibility with time. So it is always wise to re-earn them every few years.
5.What is the pocket-pinch for earning these certifications?
The cost of earning each certification is variable and location dependent.
For further details, you can consult with your mentor or contact the FITA Academy team from our official page.
Read more
Have Queries? Talk to our Career Counselor
for more Guidance on picking the right Career for you!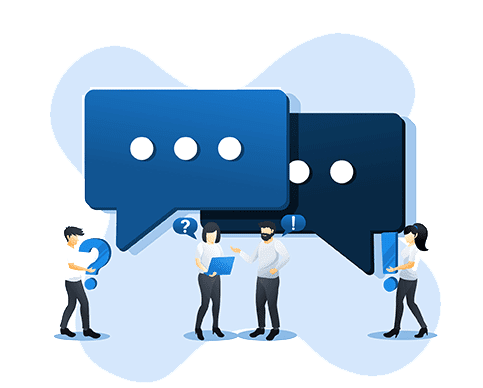 Job Opportunities After Completing Software Testing Training in Chennai
The revenue or market share for Software testing is going to reach new heights in the coming years. It is a crucial phase for individuals to grab the opportunity with high in-demand professionals and paying jobs. The positions in this industry are variable and can often take you to high payouts in a short time. This skill-set is most suited for individuals involved in job roles revolving around Software Development, Engineering, Management, Analytics or Analysis, Quality Assurance, and Testing. Students graduating from computer science backgrounds or individuals interested in Software testing careers can also make the best use of this training course.
As of present, naukri.com lists around 35853 job openings for Software testing certified professionals and related careers in India. Some of those job profiles include Software Testing Engineer, Software Tester, Quality Assurance Engineer, Automation Tester, Software development Engineer, Senior Engineer, among others.Some of the organizations hiring Software testing certified professionals actively at present are Tech Mahindra, Casting Networks, Sparsh BPO, Cognizant, etc.
According to the information on the internet, the average annual salary for a Software Testing certified professional can go up to $75K globally. In India, the same average is around Rs 3.5 lakhs. These figures change exponentially with experience, location, proficiency level, enterprise, and position in the industry you hold. With the Software testing institute in Chennai, you can rest assured about your career needs.
Read more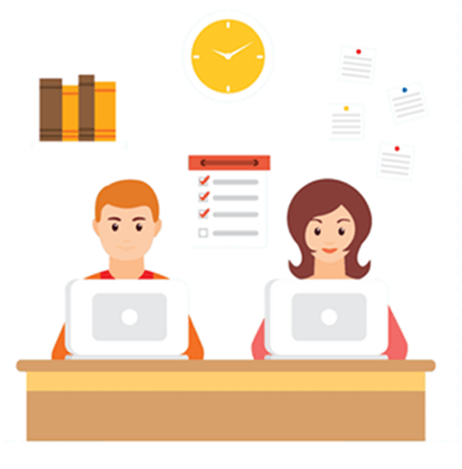 M
Mayra Sharma

Software testing training in Chennai is a comprehensive program for your short term goals. However, if you show interest in further study on this career path, mentors are ready to provide additional help to your undertaking. I am glad to have come across this course on the internet. I will recommend this training institute for my juniors as well.
S
Shruti Patel

FITA Academy training is very student-friendly. I have received a very comfortable atmosphere at their institute grounds. It is easy to select tracks and reschedule classes for missed lessons. My friend lives in a hostel. It was difficult for her to travel to the institute. However, this issue has also been put to settlement by their online sessions. I might adopt the same for my next training with them.
R
Rohandeep Singh

The mentors at FITA Academy are experts in the subject. It shows in the design or structure of the course modules. I am in awe of how they simplify complex concepts for better understanding. The live projects and hands-on experience has taught the implementation of popular topics in a short time. I feel confident to apply these skills in my regular life now.
S
Shrey Sachdev

The Software Testing Training in Chennai has a hand in my success at the workspace. It was this course that led me to attempt global certifications and pass them on the first try. They weren't lying with their 100% pass record for the certification exams. The learners enrolled in my batch also share the same results as mine. It is worthy of your notice.
R
Ranvijay Rajput

FITA Academy provides the best Software testing training on the internet today. I say so after exploring enough courses on this topic. I had an enriching experience filled with knowledge and skills that have come to my aid in work and life. I have improved the speed of my career now. Thanks to my mentors in this course, it isn't slowing down any soon.
Have Queries? Talk to our Career Counselor
for more Guidance on picking the right Career for you!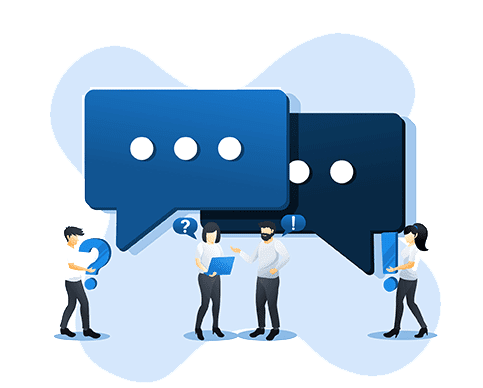 Software Testing Training in Chennai Frequently Asked Question (FAQ)
Additional Information
The world at present runs on machines powered by software that control their behavior. However, due to unforeseen faults, sometimes software acts against its set-up. Hence, software testing is introduced into industry culture. It is a verification process that involves error handling, missing data, bug reporting, and defect management, among others, to ensure the actual requirement gets delivered to the market.
The two divisions in Software testing today are manual and automated testing. Some of their features are configuration management, defect management, test data creation, test execution, bug reporting, risk management, regression, smoke, database, and security testing, among other essential techniques. The primary function of software testing is to provide cost-effective quality assurance for customer satisfaction.
At FITA Academy, we try our best to provide you relevant techniques that are in-use in this field. The Software training in Chennai is a certification-specific course that recognizes and integrates the need for global certifications in your professional resume. The success rate for learners at present has been 100% in passing the certifications exams. We provide general information as well as specialized guidelines for learners who choose specific certification tracks.
Mentors in this course are masters of this subject who sport good industry reputation at their time of employment in this sector. This course is apt for students from any technical background, as it can be of use in any computer science practice. Individuals can choose to study Software testing course in Chennai or through online methods. At FITA Academy, your career is in safe hands.
Read more