Course Highlights & Why Spoken English Classes in Chennai at FITA Academy?
FITA Academy provides the Best Spoken English Classes in Chennai. The course materials have been created to help students moderate their communication in social situations.
Audio-video practice assessments are conducted regularly to develop speaking and vocabulary.
The syllabus is designed by integrating the four skills of the English language- Learning, Speaking, Reading and Writing.
The Spoken English Classes in Chennai provide a flexible schedule of classes. FITA Academy offers both weekend and weekday sessions at the convenience of the participants.
Students can opt for either regular-paced or fast-track classes for quick learning.
The students can choose between offline classes and live online classes. The recorded sessions of the live classes are also available in case a few classes were missed.
The Spoken English Classes in Chennai at FITA Academy have a placement support system with an established network of 1,500+ organisations.
Become certified professional English speakers by joining the English Class in Chennai.
Read more
Upcoming Batches
| | | | |
| --- | --- | --- | --- |
| 02-09-2023 | Weekdays | Monday (Monday - Friday) | |
| 05-10-2023 | Weekdays | Thursday (Monday - Friday) | |
| 07-10-2023 | Weekend | Saturday (Saturday - Sunday) | |
| 14-10-2023 | Weekend | Saturday (Saturday - Sunday) | |

Classroom Training
Get trained by Industry Experts via Classroom Training at any of the FITA Academy branches near you
Why Wait? Jump Start your Career by taking the Spoken English Classes in Chennai!
Instructor-Led Live Online Training
Take-up Instructor-led Live Online Training. Get the Recorded Videos of each session.
Travelling is a Constraint? Jump Start your Career by taking the Spoken English Course Online!
Have Queries? Talk to our Career Counselor
for more Guidance on picking the right Career for you!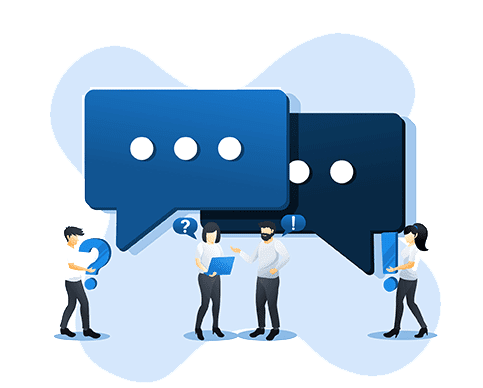 Trainer Profile
The mentors are skilled orators who provide up-to-date information and the latest trends for the students to become eloquent speakers.
Our mentors in FITA Academy give extra focus to the conceptual and verbal clarity of each learner.
The mentors of Spoken English Classes in Chennai hold 8+ years of experience in language training and communications.
Our mentors help students develop their personal and professional communication skills by using a variety of teaching resources, course books, and other tools.
FITA Academy mentors adopt live projects and hands-on assessments to deliver confidence to learners for faster outcomes.
With each batch holding a limited number of students, the classes are interactive and open sessions that enhance the communication skills of the participants.
Trainers at FITA Academy provide intensive training to help you become a native English speaker.
Over 50,000+ have entrusted FITA Academy with our professional training for a successful future.
Features
Real-Time Experts as Trainers
At FITA Academy, You will Learn from the Experts from industry who are Passionate in sharing their Knowledge with Learners. Get Personally Mentored by the Experts.
LIVE Project
Get an Opportunity to work in Real-time Projects that will give you a Deep Experience. Showcase your Project Experience & Increase your chance of getting Hired!
Certification
Get Certified by FITA Academy. Also, get Equipped to Clear Global Certifications. 72% FITA Academy Students appear for Global Certifications and 100% of them Clear it.
Affordable Fees
At FITA Academy, Course Fee is not only Affordable, but you have the option to pay it in Installments. Quality Training at an Affordable Price is our Motto.
Flexibility
At FITA Academy, you get Ultimate Flexibility. Classroom or Online Training? Early morning or Late evenings? Weekdays or Weekends? Regular Pace or Fast Track? - Pick whatever suits you the Best.
Placement Support
Tie-up & MOU with more than 1,500+ Small & Medium Companies to Support you with Opportunities to Kick-Start & Step-up your Career.
Best Spoken English Certification Classes in Chennai
About Best Spoken English Certification Classes in Chennai at FITA Academy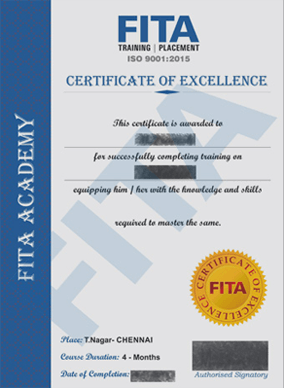 Best Spoken English Certification Classes in Chennai
On course completion, the participants are rewarded with a Spoken English Certificate that recognises them as proficient speakers. It shows that the candidate has a thorough understanding of the English language. The candidate's extensive mastery of English reading, writing, speaking, and listening is also noted on this certificate.
The certificate is accepted and recognised by organisations all around the world as a validation of proficiency in English. This certificate serves as proof of the knowledge and abilities you supposedly gained during the enrolled period. It serves as proof that you completed all of your tasks and projects in order to become a great speaker.
International-level examinations such as IELTS, TOEFL, and TOEIC are conducted regularly. They are to test the proficiency of a person in the English language with respect to writing, reading, speaking and listening. Attending at least one of these examinations is mandatory if you wish to migrate to other countries for studies or job opportunities. Join IELTS Coaching in Chennai to become skilled in English.
At FITA Academy, we provide three levels of certificate courses for the best Spoken English Classes in Chennai.
Spoken English - Beginner level
Spoken English - Intermediate level
Spoken English - Advanced level
Have Queries? Talk to our Career Counselor
for more Guidance on picking the right Career for you!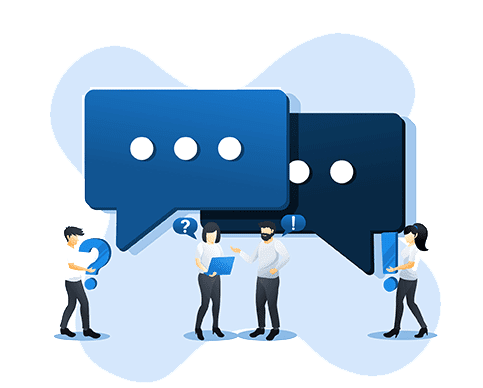 Job Opportunities After Completing Spoken English Classes in Chennai
English proficiency is required in every field of job or study, including science, commerce, business, tourism, politics, media, the internet, Google, computers, and others. Good communication is one of the essential skills one should possess regardless of the profession. Spoken English proficiency is more versatile for your career than just for jobs specifically related to it. People interested in or employed in fields including information technology, automation, healthcare, management, finance, law, accounting, tourism, human resources, and hospitality can benefit from having this talent. It is most appropriate for those working in foreign affairs, politics, or diplomatic duties.
According to studies, employees who are proficient in communicating in English have a wider range of opportunities and advance more quickly in their careers. Careers in writing and teaching English have taken on a new dimension as a result of the growth and diffusion of the language in India. It has given people new and interesting opportunities and expanded the possibilities for English as a profession. Become fluent English speakers by joining the Best Spoken English Classes in Chennai.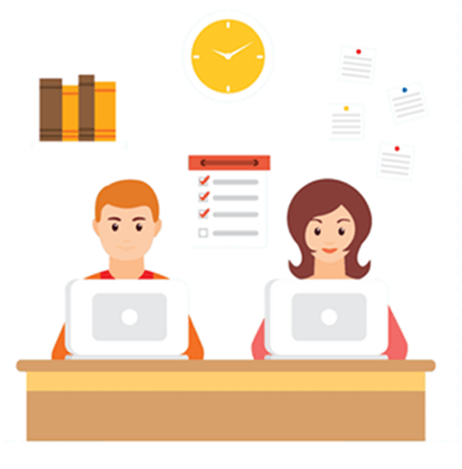 People are hiring more and more people to work as interpreters and translators. One also can work as an English literature professor or become a writer or a reporter if they are proficient in the language. In order to offer products to their clients, marketing professionals in top companies are expected to have strong communication and persuasion skills. Advertising also requires the use of proficient English, and many firms seek out applicants with strong communication abilities.
At present, there are over 11,700+ job openings for English-speaking specialists. Some of those job profiles or positions include Education Counselor, BDE, Research Coordinator, Human Resources, Operations Manager, Spoken English Instructor, IELTS Trainer, Telecaller, Translator, Technical Voice Support, Customer Care Executive and many more. Strong communicators are in high demand for BPO positions at organisations such as Accenture, Wipro, Infosys, TCS, and WNS Global Services.
The average salary of an English language specialist is around $57,000 globally. Whereas in India, the annual salary is about Rs. 4 lakhs for the same. The income also differs depending on one's experience, job location and skills. With the Spoken English Classes in Chennai, you will become eloquent speakers and guaranteed placement opportunities at FITA Academy.
Read more
M
Mohamed Tauqueer

I have completed my spoken English training at FITA Academy. It was a great learning experience. I was able to develop my communication skills and vocabulary. The trainers also helped me build confidence in myself. I have completed the first two certification courses and plan to enrol for the third level as well.
K
Karthikeyan

The spoken English class at FITA Academy is truly the best Spoken English Class in Chennai. I have always struggled with learning English, but after joining FITA Academy, I can now speak fluently. The classes were lively and interactive. I had no trouble approaching the trainers for doubts. I would highly recommend joining FITA Academy
S
Sangeetha

I am currently working as a transcriber at a well-known MNC. All of this was possible after completing my Spoken English classes in Chennai at FITA Academy. The trainers motivated and encouraged me throughout the course session. I am now able to speak English confidently without worrying about making any grammar mistakes.
R
Rohan

I work with the HR department in my company. I always stuck with my mother tongue but soon, I realised the importance of spoken English. I have now completed my certification course for Spoken English at FITA Academy. I can now converse in English and keep up with long conversations effortlessly.
S
Sridhar

I completed my classes for Spoken English in Chennai at FITA Academy. It has transformed my life for the better. The trainer used simple and real-life examples to teach us. He also conducted games and fun activities. Learning has never been so much for me. I would definitely recommend going here.
Have Queries? Talk to our Career Counselor
for more Guidance on picking the right Career for you!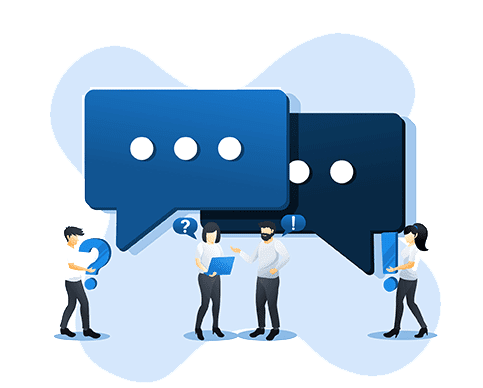 Spoken English Classes in Chennai Frequently Asked Question (FAQ)
Additional Information
English is known as the language of the Internet. It is also the most in-use language in the world. Thus, English communication skills are sure to increase income in any field of work. It also plays a role in the hiring process of various industries. Spoken English skills also make it easier to travel and create personal and professional relationships with people around the world. To communicate your ideas effectively or make an impact in a social space, Spoken English is necessary to express those opinions fluently. Individuals also tend to respect people who have clarity of thought in their tongues.
Learning English has become essential in today's world because it is a universal language. Given the importance and widespread use of the English language, the FITA Academy has developed curated English Coaching Classes in Chennaithat will help students speak English fluently and confidently on a variety of common topics. Pre-intermediate and intermediate English subjects will be covered throughout the course, helping the students improve their speaking, listening, vocabulary, grammar, and pronunciation abilities. The course includes various modules that address important and current facets of the English language.
The first module of the course provides an overview of the English language and its importance in modern culture. The students will learn English as a tool for global communication, expanding their employment options, strengthening their ability to communicate effectively in business settings, and fostering personal growth. Stress and the sounds of different syllables are covered in the second module of the course. This module aims to teach students about stress, how to apply it in sentences, and how to utilise dictionaries correctly. The main goal of this module is to improve reading, comprehension, and vocabulary abilities through the organisation of a variety of activities, such as formal and informal talks, presentations, dialogue creation, and group debates.
The third module of Spoken English in Chennai concentrates on conversation and accent neutralisation. Our students will become competent in listening and speaking effectively, understanding, and composition via intensive training and consistent practice of these abilities. Our students will receive instruction in diction analysis, proper pronunciation, mastery of vowels and consonants, and comprehension of syllable stress under the accent neutralisation program. A substantial effort has been made to improve the students' fluency and expressiveness through the use of engaging and instructional classes that will serve as a guide for the students. In order to better prepare students for their future employment, we aim to improve their understanding of business communication and email etiquette.
In most professions worldwide, English is utilised for communication, and in the field of economics, it has attained the position of a global language. It helps us build our personalities and improves our performance at work. English is the predominant language of trade and commerce in today's globalised world. Additionally, it is the language used in higher education, research, and news.
Components of the English Language
Grammar
Grammar is a requirement for students to organise suitable sentences in communication in both written and oral forms. Grammar is defined as a methodical strategy for assessing and gauging a person's linguistic proficiency. This is done by using a set of guidelines or principles that can be used to produce all grammatically correct or well-formed phrases in the language. Learners must understand how to construct suitable sentences in order to take part in a discussion. It depends on the student's capacity to change the structure and distinguish appropriate from improper grammatical forms. Grammar can help you discover the best methods for speaking and writing a language with ease.
Pronunciation
Pronunciation refers to the manner in which words are customarily or formally said. The implication of such a statement is that pronunciation is the technique used by individuals to talk clearly. It is focused on the phonological process, the collection of components and regulations that make up grammar and specify how sounds change and pattern within a language. Students can communicate more clearly if they pronounce their words with the correct intonations. Even with a limited vocabulary and understanding of grammar, a student can communicate effectively if they have accurate pronunciation and intonation.
Vocabulary
The appropriate diction used in communication is known as vocabulary. Without an appropriate vocabulary, one cannot effectively convey their ideas orally or in writing. The limited vocabulary of language learners is another barrier to language acquisition. Grammar allows for limited expression, whereas vocabulary allows for complete communication. A large vocabulary is required for effective second language usage since we cannot apply the structure and function that we have acquired for understanding conversational english and its usage without it. Thus, vocabulary plays a significant role in good communication.
Comprehension
The ability to comprehend and interpret speech patterns as well as produce examples of the learned phrases is known as comprehension. Since knowledge of a non-native language cannot be directly examined, it must be inferred from spoken and nonverbal signs by using tools or by using one's intuition. When people fully understand the purpose of a learning exercise, even when the techniques are technical and advanced, they are said to be demonstrating comprehension. In order to avoid information misconceptions, it is evident that comprehension relates to the speakers' knowledge of what they are expressing to the listeners. The listeners' capacity to quickly comprehend the speaker's material is its secondary goal.
Fluency
The capacity to communicate clearly and naturally without pausing is known as fluency. Speaking fluently is a desire shared by many language students. The trainer permits students to speak freely and without interruption when a teacher wants to evaluate a participant's fluency during the process of learning and teaching. The intention is to help students speak more clearly and with ease. The trainer does not correct kids straight away since it is thought that doing so would disturb the flow of the talk. Fluency is demonstrated by the capacity to communicate with minimal fillers or pauses at a moderate pace. These indicators suggest that the speaker doesn't have to spend a lot of time digging up the linguistic details needed to communicate the message.
5 Rules of the English Language
Phonology
Despite having distinctive intricacies and ethnic origins, every language in the world was developed based on sounds. The study of the sound structure of a language is called Phonology. It covers the language's sounds and how they are incorporated. Phonemes are the various divisions that can be made within phonology. And this is the basic building block of a sound in every language.
Morphology
The second grammatical principle in English is morphology. It discusses the English language's word formation process. A morpheme is the smallest unit of definition in the language. Therefore, knowing what it is will help you better comprehend morphology. These are the tiny language units that contribute to the formation of meaning. A morpheme often also indicates situation and tenses. Prefixes, suffixes, and compound words are the most commonly used morphemes.
Syntax
Understanding grammar will naturally lead to familiarity with syntax. To determine the word arrangement, order, and combination that are repeated in syntactic language instruction, one must follow the principles of grammar.
Semantics
Semantics describes the meaning of the sentences and words with which we communicate. Every word in every language has a meaning that has something to do with both the word itself and how it sounds when used. A term typically has more than one semantic meaning. For instance, A lady is said to be someone who is more than just female. According to semantics, if she is a lady, she is graceful and elegant.
Pragmatics
The English language's final set of rules incorporates pragmatics. The other rule system describes how we should construct meaning by using word order, morphemes, meaning, and phonemes. Pragmatics is a branch of communication theory that goes beyond the basics of language use and focuses more on the intricate art of personalising our interactions with others through the use of idioms.
Practice is necessary for speaking English effortlessly. Learners who aspire to speak English fluently face a few common challenges, especially during the initial period of learning. These challenges include,
Grammar
Pronunciation
Sentence formation
Lack of Confidence
Fluency
One can easily overcome the problems mentioned above if they have access to the proper learning resources. The classes at FITA Academy for Spoken English in Chennai assist students in overcoming these challenges and inspire them to develop confidence in their communication abilities. Students at FITA Academy receive individualised training from qualified instructors who help them speak English fluently in order to pursue their professional ambitions.
Tips to Perfect the English Language
Practice reading a lot : Read everything to increase your vocabulary, including novels, newspapers, magazines, and short tales. It would be simpler for you to compose sentences if you have a good vocabulary sense.
Make use of the online English videos : More English classes can be found on YouTube, which, as is obvious, offers everything from beginner to advanced lessons. Watch more English-language documentaries and films to understand the intricacies of the language better.
Invest in a grammar book : In order to build sentences and present information in the right way, grammar is crucial. Learn grammar lessons every day, review them frequently, and use your new knowledge in everyday conversations.
Exercise speaking, expressing and thinking in English : This is a crucial quality that will significantly improve your communication abilities. To learn new words and improve your English proficiency, try reading and expressing yourself in the language.
Periodically learn new terms : The best method to do this is to have a dictionary and continuously discover new words. By utilising nonrepetitive words, you can avoid being jaded with the language. Instead, you will be inspired to use the words in new ways.
Find a partner who speaks English : It's a great idea to practise the language with a companion. The more you speak and interact in English, the better you become at recognising and fixing your errors. Additionally, when you adopt the practice of speaking English with others, you build confidence in this way.
FITA Academy aims to make our learners highly proficient in the language. The Spoken English Classes in Chennai integrate relevant concepts for your grammar and vocabulary development. The activities in this course are taught using creative and efficient methods. They include regular assignments, assessments, practical and live approaches to build your confidence and proficiency. They help in establishing social and impersonal relationships at the same time.
There are numerous methods of learning a language, so it's important to understand the types of language learning and how to get the most out of each method. In the Spoken English Classes in Chennai at FITA Academy, we exercise 10 language learning methods to mould the students into the best versions.
Methods to learn the English language
Self-learner Method : We don't simply teach our pupils how to speak; we also make sure they comprehend what each word actually means, helping them to appreciate the significance of both spoken and written language.
Video-based Method : Videos are a fantastic tool for teaching subjects in a formative way and assisting students in comprehending the complete word-building process. When learning is still in its early stages, seeing a video presentation is considerably more beneficial than reading a book.
Study Materials : We provide a variety of study materials to help the students learn from our Best Spoken English Classes in Chennai. The study material packages differ depending on the course duration.
Audio-Visual Presentations : We employ audio-visual methods to illustrate English grammar conventions and usage. These methods have been demonstrated to be quite successful in assisting kids to understand the English language.
Live Chat Sessions : In real-time chat conversations, we describe the errors students make and offer advice on how to prevent them in the future. Our teachers aim to make learning easy and helpful for you by correcting your mistakes then and there. You'll be given conceptual coaching throughout our spoken English classes in Chennai to assist you in reaching your objective.
Workshops : We organise workshops throughout the year. Here, the students interact face-to-face with our professional teachers, who talk about various aspects of the language, like vocabulary, pronunciation, colloquialisms, and idioms.
Grammar Exercises : Our teachers devise several activities to enhance the newly taught topics for each lesson. These activities include crossword puzzles, grammar exercises, fill-in-the-blank exercises, and more. These games are intended to reinforce everything that has been learned thus far.
Homework Assignments : To make sure that the students put what they have learned so far into practice, homework is assigned to them every week.
Mock Tests : We organize mock tests where students prepare for their tests on the same topic. This gives the students the freedom to prepare for their exams however they want without any boundaries.
Certification Levels offered at FITA Academy's Spoken English in Chennai
Beginner level : To help students build a solid foundation, we teach them the fundamentals of English at this level, including common vocabulary, words with tricky pronunciation, noun forms, verb tenses, adjective categories, conjunctions, and prepositions. At this point, we also go through vocabulary, reading exercises, speaking drills, and listening skill exercises.
Intermediate level : During spoken English classes, we require students to put their newfound knowledge into practice on a regular basis. Different parts of speech, relative pronouns, verbs, auxiliary verbs, infinite gerunds, adverb and adjective types, clauses, prepositions, adjectives, and active and passive voice, are all examples of grammar parts. At this level, FITA Academy helps students to communicate properly by providing audio and visual training.
Advanced level : Students are trained at this level for professional careers. Professional education in business communication, email exchanges, peer language, telephone discussions, and interactions with dealers and clients. Additionally, we offer students who are beginning and intermediate levels a concise recap session.
Benefits of Spoken English Classes In Chennai at FITA Academy
In Chennai, more and more people enjoy taking spoken English classes to learn the language. You can sharpen your language skills by enrolling in our Spoken English Classes Chennai. The advantages of taking our spoken English classes include the following:
Certification : Increase your professional prospects by earning an international language certificate. After successfully completing the course, you'll be qualified to apply for interviews and promotions.
Work with organisations that respect your needs : Companies in India must hire all of their employees who have English skills, so being able to speak fluently can allow you to advance in your job and earn more money.
Earn higher pay than non-native speakers : Individuals with spoken English certification sometimes get an additional 10% raise on several jobs.
Gain native skills and fluency : In today's globalised world, it is crucial to understand and speak English eloquently because it is the world language of communication. If you want to advance professionally, you have no choice except to learn from thebest Spoken English Classes In Chennai, as you will be required to communicate with individuals from other nations and cultures.
No barrier to employment : Acquiring an entry-level position is not required in order to acquire English language skills. The only thing you need to do is enrol in our classes, which will assist you in learning the core grammar and vocabulary needed to write articles, presentations, emails, and notes.
Develop your confidence while meeting new people : FITA Academy offers the best Spoken English Class in Chennai that aids in developing the skills to communicate with any group of foreign people, including business partners, coworkers, and friends; confidence is crucial.
Increase your academic score : The competence to appropriately use language enhances your academic credentials greatly. You will find reliable information about the language's structure in your study materials. Additionally, you'll feel more assured when speaking in class and studying for exams.
Improve your ability to express yourself in writing : By enrolling in our Best Spoken English Class in Chennai, students will learn the essential vocabulary and grammar rules that will enable them to create essays, articles, and academic papers. When you are studying for tests like the IELTS and TOEFL exams in the future, this knowledge will come in very handy.
Strengthen your communication skills : In our opinion, the best approach to do this is to practise your communication skills in real-world scenarios constantly. For instance, consider answering customer service calls if you frequently speak on the phone. Similarly, speaking to people in person or online is a fantastic way to practise English communication.
Save both money and time : Getting a degree from a foreign country can be expensive. However, this investment will be worthwhile in the long run. A second language improves self-esteem, lowers stress levels, and aids in career advancement.
Learn about another culture : Working for a multinational corporation not only entails receiving a sizable compensation package but also entails residing in a multilingual and culturally diverse setting.
Become a global citizen : When people hear from you, they will wonder which nation you are from and even what other language you can speak. As a result, speaking two or three languages gives you access to more options than speaking only one.
Increase the size of your social network : You'll be learning with people from all over the world while residing in a new place. So there's a good chance you'll meet some unique people who could end up being lifelong pals.
Helps you define your goals : Our expert trainers, who deliver the Best Spoken English Classes in Chennai, will provide guidance in setting goals and what to pursue in the future. The more definite your vision, the simpler it will be for you to realise them.
Be imaginative : We have a tendency to view things considerably more favourably when we are pondering about them in a way that makes us joyful. This means that it is simple to take the measures required to go where you want to be provided you are certain about what you desire.
Feel independent : Now is the time to make plans if you have always wanted to speak in front of large crowds. After completing the course, you will be able to confidently step up and give a talk in any circumstance.
More self-aware : The more you discover about yourself, the clearer your understanding of what drives and inspires you will be.
Make a significant difference : You will be able to communicate more fluently and with more assurance. Your communication abilities will significantly improve, even if you are not in the corporate sphere. More people will want to speak with you, which will enhance your social life.
Students at the FITA Academy have achieved high scores on all English language proficiency exams with a success record of 100%. The instructors in this course are professionals with years of expertise in preparing students to become proficient English speakers. To help students keep up with the most recent speech trends, they make sure to incorporate the latest techniques and strategies. Join the Best Spoken English Class in Chennai at FITA Academy, where we ensure all your professional requirements are fully met.