Course Highlights & Why Spoken English Classes in Chennai at FITA Academy?
At FITA Academy, the syllabus or modules are tailor-made to helps learners gain control over their speech in regular conversations.
Spoken English in Chennai offers both a regular pace and fast track for the ease of students.
FITA Academy training courses come with a flexible schedule for the learners. They can enroll in offline classes, live online classes, and recorded classes.
The Spoken English classes in Chennai cover topics from scratch. This course is suitable for beginners as well as professionals to enrich their vocabulary.
Practice assessments are present after the completion of each topic.
The English Speaking Course in Chennai has a placement support system with an established network of industry professionals.
Understand your English speaking proficiency on the CEFR scale.
Learn to add emphasis and sentence stress to your speech.
Improvise Pronunciation, Articulation, and Intonation.
Learn to control your accent for voice clarity and modulation.
Perform tasks on reading, listening, speaking, and writing in English.
Implement your skills in hands-on and live assignments.
Learn to add emotions, humor, and sarcasm to your speech for the right expression.
Enhance your vocabulary with dictionary tasks and reading assignments.
Learn more about inserting metaphors and figurative references to your speaking skills.
Explore your capability through instructor assessments and peer reviews.
Learn to avoid grammatical errors to deliver impactful speeches.
Discuss the career prospects and benefits revolving around the English language.
Read more
Classroom Training
Get trained by Industry Experts via Classroom Training at any of the FITA Academy branches near you
Why Wait? Jump Start your Career by taking the Spoken English Classes in Chennai!
Instructor-Led Live Online Training
Take-up Instructor-led Live Online Training. Get the Recorded Videos of each session.
Travelling is a Constraint? Jump Start your Career by taking the Spoken English Course Online!
Have Queries? Talk to our Career Counselor
for more Guidance on picking the right Career for you!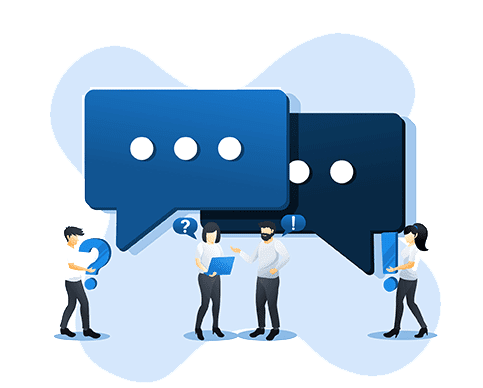 Trainer Profile
Our Spoken English trainers are specialists in the English Language.
Mentors in this course hold C2 proficiency on the CEFR scale for most of their careers.
The trainers in this program have 8+ years of experience training students for Spoken English credentials.
Our mentors in FITA Academy take responsibility for the conceptual and verbal clarity of each learner.
The English Speaking course in Chennai integrates the latest trends in formal and informal speech in the syllabus.
FITA Academy mentors adopt live projects and hands-on assessments to deliver confidence to learners for faster outcomes.
Our trainers provide up-to-date information on the latest changes in the English Language certifications or credentials for your career.
Mentors teaching in the best Spoken English Classes in Chennai have motivated around 72% of the learners to attempt the English language global tests.
Individual mentorship is available to all learners who seek to pursue the benefits of Spoken English for their respective careers.
Features
Real-Time Experts as Trainers
At FITA Academy, You will Learn from the Experts from industry who are Passionate in sharing their Knowledge with Learners. Get Personally Mentored by the Experts.
LIVE Project
Get an Opportunity to work in Real-time Projects that will give you a Deep Experience. Showcase your Project Experience & Increase your chance of getting Hired!
Certification
Get Certified by FITA Academy. Also, get Equipped to Clear Global Certifications. 72% FITA Academy Students appear for Global Certifications and 100% of them Clear it.
Affordable Fees
At FITA Academy, Course Fee is not only Affordable, but you have the option to pay it in Installments. Quality Training at an Affordable Price is our Motto.
Flexibility
At FITA Academy, you get Ultimate Flexibility. Classroom or Online Training? Early morning or Late evenings? Weekdays or Weekends? Regular Pace or Fast Track? - Pick whatever suits you the Best.
Placement Support
Tie-up & MOU with more than 1200+ Small & Medium Companies to Support you with Opportunities to Kick-Start & Step-up your Career.
Best Spoken English Certification Classes in Chennai
About Best Spoken English Certification Classes in Chennai at FITA Academy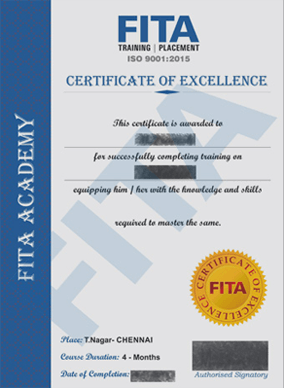 Best Spoken English Certification Classes in Chennai
At the successful completion of the English Speaking Course in Chennai, the candidate is awarded a course completion certificate. Most enterprises recognize this certificate as proof of your credibility in this subject. This certificate provides validation for the skills and concepts you acquired in the speculated time of enrollment. It acts as verification for passing all the assignments and assessments to become a successful Spoken English professional. The Spoken English certificate from FITA Academy is sufficient to authenticate your proficiency in the subject. However, mentors at FITA Academy encourage learners to earn global credentials with exam-specific training and set themselves apart among other candidates.
The most popular English language certifications incorporating this topic are:
TOEFL (Test of English as a Foreign Language)
Cambridge English exams (CAE)
GMAT (Graduate Management Admission Test)
TOEIC (Test of English for International Communication)
IELTS (International English Language Testing System)
OPIc (Oral Proficiency Interview computer)
Some popular queries about these tests are below:
1. How to enroll for these exams?
The exams are available offline at a Pearson Vue testing center or online in the comfort of your home.
2. What format do they follow for the exam?
The exam consists of different sections, depending on the test. They are usually made up of verbal, written, listening, comprehension, and aptitude skills. The number of questions and hours also vary from each other.
3. Are the scores valid for a lifetime?
The scores are valid for two years at an average from the date of issue. However, Cambridge exams have validity for a lifetime.
4. What is the pocket-pinch for taking up this test?
The cost of this exam is variable and location dependent.
For further details, you can consult with your mentor or contact the FITA Academy team from our official page.
10 Benefits of English Speaking Certification Course in Chennai at FITA Academy:
It is a well-settled fact that English is a global language, and therefore, its usage has grown tremendously over the years. It is now a prerequisite for higher education as well as employment. The reason behind this is that it helps to enhance your career prospects by improving your communication skills with international clients, employers, and colleagues. Moreover, it can give you confidence in speaking when you visit foreign countries. Here are some other benefits to consider about whether you wish to do Spoken English Classes in Chennai or any other part of India :
Improved Academic Performance- Being an international student, if you have English ability, you will be able to understand all academic subjects better than others. This means that you will score much more marks because most of your work will always be on English-based classes and assignments. Apart from helping your academics, learning English also helps you get admission in universities abroad. Our classes are designed to help you clear the IELTS exam with ease. In addition to our regular spoken English classes, we also offer IELTS preparation courses that will help you familiarize yourself with the test format and learn the specific skills you need to score high marks.
Career-Boosting Skills- Learning English Language from the best Spoken English Classes in Chennai becomes very important if you want to improve your career opportunities in life. When there is a growing demand for skilled professionals, having knowledge about English will help you land a job easily. Also, since many industries require employees who speak multiple languages, knowing English makes you stand out among other competitors.
Job Placement Opportunities- International companies hire people who know several languages, including English. Companies like IBM and Microsoft recruit graduates who are fluent with English. Therefore, just like how students choose their college major based on what they want to study, you should also take up a professional course which would help you land a great job after graduation.
Improve Confidence Level- People who learn Spoken English in Chennai develop their self-confidence. They believe that nothing will hinder them from succeeding. Besides, being able to communicate effectively in English gives people the much-needed confidence to face challenges and overcome adversities.
Better Understanding of Global Business Environment- As we live in a world where technology has advanced so rapidly, understanding the business environment around us has become vital. If you're hoping to succeed in your field it is essential to stay informed of the latest developments in the area. By taking Spoken English Classes in Chennai, you'll not only gain proficiency but also sharpen your analytical brain. You'll be able to see all the possible solutions to problems before your competitors and therefore win the race.
Better Communication- In order to succeed in today's competitive market, effective communication has become extremely essential. If you're interested in finding a great business, then getting educated in English can make your difference from everybody else. After mastering the art of communicating from our Spoken English in Chennai, you will get the opportunity to work long-term in various fields, from sales to marketing.
Better Networking Opportunities- Getting involved in social networking groups and events is becoming increasingly popular these days. There are numerous platforms available online where you can meet new people who can influence your future. For example, LinkedIn is one such platform that allows users to build relationships with those individuals who hold similar interests and hobbies as yours. Once you join with this group, you'll find plenty of interesting topics to discuss and new people to meet. So why don't you start searching for free social networking sites right away?
Personal Development and Growth- When you attend workshops and conferences, you'll come across speakers from different backgrounds. This opens your mind to new concepts, it also helps you grow personally, thereby enhancing your skillsets. What's more, if you're ever stuck when working on a particular problem or project, you would probably look for someone experienced to guide you on your way to success. This could be anyone from experts in the industry to university professors. So enroll in our Spoken English Classes in Chennai and experience the growth in your skillsets.
Increase Professionalism and Competitiveness- Being well versed in another language means that you have a competitive edge over others. It makes you make yourself stand out from the crowd since most hiring managers would rather hire foreigners who require less time to learn. Moreover, learning a second language makes you more competent than your colleagues who might speak fluently both natively and in the target language. So do you think you should consider learning English? Let me remind you one thing here that while there's no exact science behind knowing whether you should learn English or not, what I said above definitely holds true for many people.
10. Career Advancement- The demand for skilled employees keeps rising day by day. If you wish to be ahead of the curve, you need to keep abreast with emerging technologies. To achieve this, you must learn about the latest innovations so that you can take advantage of them and improve upon your knowledge. Also, companies nowadays look for highly qualified staff with specific skill sets in order to drive their projects forward. Because of this, companies will always be looking for better ways to promote themselves, products, and services. Therefore, to stay relevant in today's busy world, it pays off to learn Spoken English in Chennai.
Read more
Have Queries? Talk to our Career Counselor
for more Guidance on picking the right Career for you!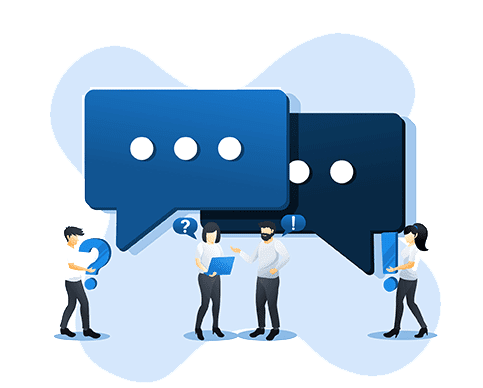 Job Opportunities After Completing Spoken English Classes in Chennai
Spoken English proficiency is more versatile for your career than just for jobs specifically related to it. This skill is beneficial for individuals interested or working in industries like IT, automation, healthcare, management, finance, law, accounting, tourism, human resources, hospitality, etc. It is best suited for individuals involved in foreign affairs and political or diplomatic roles.
As of present, naukri.com lists around 10761 job openings exclusively for English speaking experts. Some of those job profiles or positions in this field are Education Counselor, BDE, Research Coordinator, Human Resources, Operations Manager, Spoken English Instructor, IELTS Trainer, Telecaller, Translator, Technical Voice Support, and Customer Care Executive, among many others.
Some of the top organizations hiring Spoken English professionals today are Cactus Communication, TechMBS, Tech Mahindra, Casting Networks, etc.According to gooverseas.com, the average annual salary of an English expert can go up to $75K globally. In India, the same average is around Rs 3.9-4.9 lakhs. However, the positive impact of Spoken English expertise on different industrial roles is difficult to determine. These figures change exponentially with experience, location, proficiency level, enterprise, and position in the industry you hold. With the Best Spoken English Classes in Chennai, you can rest assured about your career needs.
Read more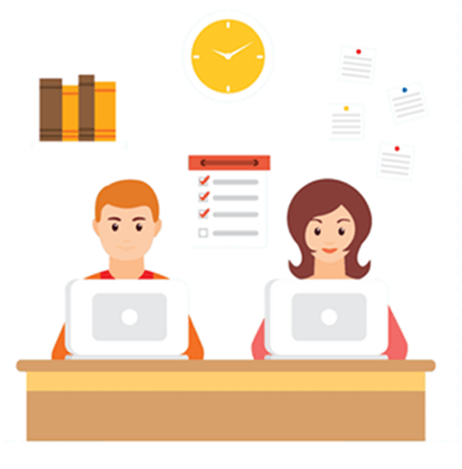 A
Aniruddha Pathak

FITA Academy is a brand in itself. They provide the best Spoken English classes in Chennai. As a resident of this city, I failed miserably to improve my Spoken English expertise compared to writing. It might have been due to a lack of confidence. However, with this training, I have gained a good grip on my communication skills now. I do not feel hesitant to talk in English anymore.
S
Sandeep Rai

Since my parents had decided to send me over to a different country for higher education, it was necessary to brush up on my English Speaking skills. I am lucky to find FITA Academy on the Internet soon after. The mentors and team have come to my aid by several means and helped me develop my language grasp. The methods adopted in this training are simple, effective, and worthy of praise.
C
Chandra Bala

I Completed Spoken English Classes here. I am glad to have come across this course in an academic group. It has transformed my life for the better. I have little to no words to express my gratitude towards the mentors who treated me with so much care. There was no discrimination between fast and slow learners. We all managed to move ahead at the same pace without anyone falling behind.
N
Nikita Shrivastava

It is impressive to find such rare gems on the Internet today. FITA Academy has consistently delivered the best teaching practices for their courses. Thus, there was nothing different about their Spoken English training. Even though I had a relatively higher knowledge than many students enrolled in this program, there was so much more that I still could learn.
S
Sapna Maheshwari

The course is very creative and advanced, following modern methods. The regular projects and assessments also make it hard to fall back academically. As a lazy person, I genuinely had no concentration issues. It was an intriguing course to take, which I am sure is going to take me places. I recommend it in a positive light to all interested learners.
Have Queries? Talk to our Career Counselor
for more Guidance on picking the right Career for you!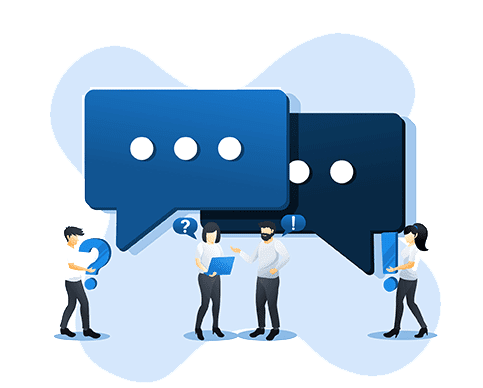 Spoken English Classes in Chennai Frequently Asked Question (FAQ)
Additional Information
English is known as the language of the Internet. It is also the most in-use language in the world. Thus, English communication skills are sure to increase income in any field of work. It also plays a role in the hiring process of various industries. Spoken English skills also make it easier to travel and create personal and professional relationships with people around the world. To communicate your ideas effectively or make an impact in a social space, Spoken English is necessary to express those opinions fluently. Individuals also tend to respect people who have clarity of thought on their tongues. Thus, with our English Speaking Course in Chennai, we intend to take our learners to a high-level proficiency. The Spoken English classes in Chennai integrate relevant concepts for your verbal or vocabulary development. The activities in this course are taught using creative and efficient methods of the modern world. They include regular assignments, assessments, hands-on, and live approaches for your confidence and proficiency in this course and beyond. They help in establishing social and impersonal relationships at the same time.
FITA Academy learners sport a success rate of 100% in earning high scores in English language test credentials to date. Mentors in this course are experts with several years of experience in training students for English language training. They make sure to integrate the latest tricks and strategies to help learners stay up-to-date with the current speech trends. Students enrolled in this program can choose to study in the Best Spoken English Classes in Chennai or online. At FITA Academy, we take full responsibility for your professional needs.
At first, many people might think of language learning as a luxury activity. After all, how many people can say they studied, perfected, and practiced a few different languages?
But this is not the case with learning a new language. All you need is the ability to learn new languages, and plenty of quality language programs are available.
However, there are numerous methods to learn a language, so it's important to understand exactly what type of language learning is and how to get the most out of each method. Here we cover 10 language learning methods at the FITA Academy and how to get the most out of them.
1) Self-learner Method- It's not just teaching how to speak, but we teach the real meaning of the sentence, thus making our students understand the concept and feel the power of written and spoken words.
2) Video-based method- Videos are an excellent medium through which we present the content in a formative manner and help the student understand the entire process of building words. A video presentation is much more helpful during the initial stages of learning than reading books.
3) Audio-visual presentations- We use audio-visual techniques to convey grammar rules and usage patterns of the English language. These techniques have tested to be highly effective in helping students grasp language. English language.
4) Live Chat sessions- In live chat sessions, we explain the mistakes made by learners and provide tips to avoid them in the future. Our tutors try to make things easy for you by explaining the errors you commit. All conceptual guidance through our Spoken English Classes in Chennai will help you achieve your goal.
5) Workshops- We organise workshops throughout the year. Here, the students interact face to face with our professional teachers, who talk about various aspects of the language like vocabulary, pronunciation, colloquialisms, and idioms.
6) Interactive Quizzes- Students have the chance to test themselves against our quizzes. They are presented with multiple-choice questions related to the subject being taught by the tutor. In this way, students are able to see their current level and focus on their strengths and weaknesses. There is also a "Quiz Me" option available where students can answer questions in their own time frame.
7) Grammar exercises- For every lesson, our teachers come up with different types of activities to reinforce the new concepts learned. Examples include crossword puzzles, grammar games, fill-in-the-blanks, etc. The goal of these games is to consolidate all that has been learned to date.
8) Homework assignments- Every week, the students are given homework assignments to ensure that they practice what they have learned till then.
9) Mock Tests- We organize mock tests where students prepare for their tests on the same topic. This gives the students the freedom to prepare for their exams however they want without any boundaries.
10) Study Materials- We provide a variety of study materials to help the students learn from our best Spoken English Classes in Chennai. And lastly, we offer a range of study material packages depending on the course duration. So, what are you waiting for? Come join us for Speaking English.
Read more