Training Highlights & Why IELTS Coaching in Bangalore at FITA Academy?
The IELTS Coaching in Bangalore at FITA Academy will strengthen the listening, speaking, academic, and writing skills of the students.
The trainees will be familiarised with test taking strategies.
The faculty will impart the techniques of formulating questions more aptly.
The comprehensive structure of the course will render extensive vocabulary.
The theoretical section of the course will provide the knowledge of seven English vowel sounds.
The IELTS Training in Bangalore at FITA Academy enhances the reading skills of the scholars.
Series of practices will be provided to spot errors and identify specific information in a given paragraph.
The faculty will train the students to produce texts enriched with advanced vocabulary.
With persistent practice, trainees will be able to express their opinions with fluency and accuracy.
Students will be thorough with appropriate and correct usage of tenses.
Read more
Upcoming Batches
| | | | |
| --- | --- | --- | --- |
| 02-02-2023 | Weekdays | Thursday (Monday - Friday) | |
| 04-02-2023 | Weekend | Saturday (Saturday - Sunday) | |
| 06-02-2023 | Weekdays | Monday (Monday - Friday) | |
| 11-02-2023 | Weekend | Saturday (Saturday - Sunday) | |

Classroom Training
Get trained by Industry Experts via Classroom Training at any of the FITA Academy branches near you
Why Wait? Jump Start your Career by taking the IELTS Training in Bangalore!
Instructor-Led Live Online Training
Take-up Instructor-led Live Online Training. Get the Recorded Videos of each session.
Travelling is a Constraint? Jump Start your Career by taking the IELTS Online Coaching!
Have Queries? Talk to our Career Counselor
for more Guidance on picking the right Career for you!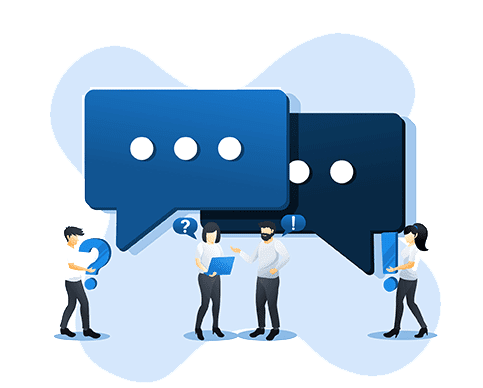 Trainer Profile
Our trainers are professional English teachers with more than 10 years of in classroom experience of teaching English language.
Our mentors have qualified the international examinations of IELTS, TOEFL and general English with 8 score band and above.
Our faculty is known for diagnosing pupil's core issues and accordingly amend the lessons.
The subject matter experts of FITA Academy always aim for providing holistic development to the students.
The experts have conducted both online and offline sessions to over 50,000+ students of distinct age groups.
Features
Real-Time Experts as Trainers
At FITA Academy, You will Learn from the Experts from industry who are Passionate in sharing their Knowledge with Learners. Get Personally Mentored by the Experts.
LIVE Project
Get an Opportunity to work in Real-time Projects that will give you a Deep Experience. Showcase your Project Experience & Increase your chance of getting Hired!
Certification
Get Certified by FITA Academy. Also, get Equipped to Clear Global Certifications. 72% FITA Academy Students appear for Global Certifications and 100% of them Clear it.
Affordable Fees
At FITA Academy, Course Fee is not only Affordable, but you have the option to pay it in Installments. Quality Training at an Affordable Price is our Motto.
Flexibility
At FITA Academy, you get Ultimate Flexibility. Classroom or Online Training? Early morning or Late evenings? Weekdays or Weekends? Regular Pace or Fast Track? - Pick whatever suits you the Best.
Placement Support
Tie-up & MOU with more than 1,500+ Small & Medium Companies to Support you with Opportunities to Kick-Start & Step-up your Career.
IELTS Certification Training in Bangalore
About IELTS Certification Training in Bangalore at FITA Academy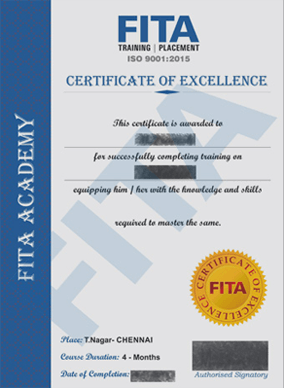 IELTS Certification Training in Bangalore
International English language training holds the basic role of evaluating and assessing the language competency and capability of an individual who seeks to work or study abroad. Along with that, obtaining a good score band will extend the career opportunities in developed countries like the UK and US which will help to strengthen the skill of linguistics and communication skills in English language. The IELTS Training in Bangalore at FITA Academy aims to help the scholars to become pioneers by achieving a high score band and accomplish their motive of pursuing their education course of their choice. A thorough study of Best IELTS Coaching in Bangalore at FITA Academy will be proffered a certificate by the Academy. The accreditation will be considered as an evidence of the proficiency in four literacy skills - listening, reading, writing and speaking. Adding this certificate to your professional portfolio or curriculum vitae will enhance your professional worth in the market.
The comprehensive and updated course of IELTS will render a thorough practice of the basic skills of English language, the fluency, pronunciation, and vocabulary through meticulous training and evaluation of the skills. Acquiring the accreditation will make you a highly eligible candidate to study and get an employment opportunity in India as well as abroad. The rigorous training indicted by the faculty will increase your professional value and subsequently expand the prospect of your career. The salary packages of professionals holding IELTS certificate is high as compared to The compensation of a fresher after the culmination of this varies according to the individuals to don't possess the IELTS certification. work. Having a high score band in the IELTS assessment alongside the required educational prerequisites, one can easily acquire the remuneration between Rs 50,000 per month to 70,000 every month in any preeminent international company. With accomplishment of broad experience and expertise in English language, the annual salary package can expand upto Rs. 90,000 every month. The IELTS Training in Bangalore at FITA Academy has carefully arranged and organized this program with instructional sessions and accreditation with the essential target of teaching the students a high level English proficiency in fluency, vocabulary, accuracy in English language.
Have Queries? Talk to our Career Counselor
for more Guidance on picking the right Career for you!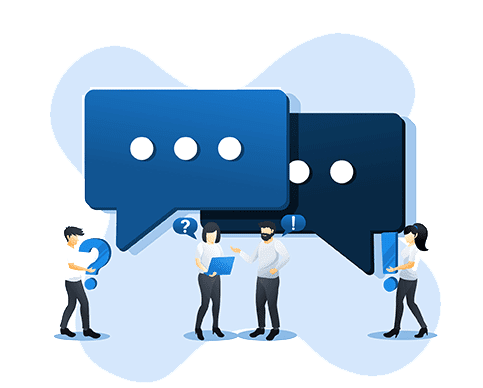 Job Opportunities After Completing IELTS Coaching in Bangalore
Many national as well as international industries demand IELTS as a crucial merit in recruitment procedure. Industries which seek for employees with IELTS certification are - nursing, medicine, pharmacy, engineering, law, accounting, and other sectors of finance like construction and tourism where competence in English language is necessary. The examination of IELTS is conducted for the purpose of procuring employment opportunities abroad, study abroad or to get a visa. Proficiency in English language skills is considered as the key to attain a visa for getting employment in countries like Germany, Switzerland and America and has proved to be a worthy asset for the candidates.
Numerous companies as well as international universities in nations like the US and UK demand IELTS scores of 7 and above. Also, numerous administration departments consider the IELTS test as a vital piece of their application method to gain citizenship or the privilege to get a permanent residence in their desired country.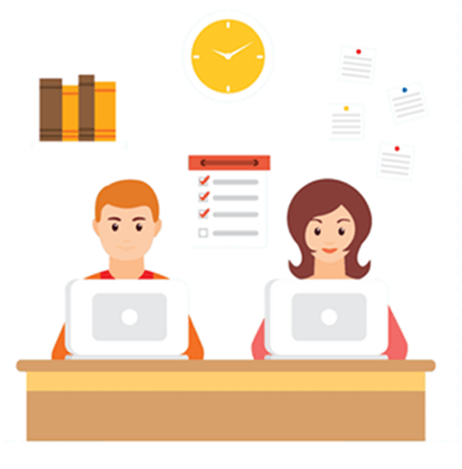 The certification of IELTS is viewed by the government as evidence of people's capability to get fused with the environment and culture of the workplace in a specific country. Worldwide immigration authorities acknowledge the certificate of IELTS and is used as assessment of English language of the candidate seeking to migrate.
Procurement of a 7 and above score band in examination of IELTS can expose the students to a range of good employment opportunities like becoming a teacher or lecturer of English language at national as well as international level. Our students can even become an IELTS educator in across 130 nations. Asia is considered as the world's biggest place of international scholars , so it is highly advantageous to look for employment opportunities in Asian nations like China, Korea, Japan, Thailand and Malaysia. There are various job positions of IELTS experts in nations like the UK and Australia which hire professionals with the required score band in IELTS examination. Another incredible profession for international students is becoming a freelancer or getting self employed as a private educator.
Read more
G
Gopal Sharma

I had an excellent experience learning IELTS Coaching in Bangalore at FITA Academy. The faculty handled all my doubts and queries politely. The faculty helped me to score 8 bands overall in IELTS.
S
Shreesh Kausik

FITA Academy is one of the stop solutions for taking IELTS solutions and becoming proficient in English language and its four disciples.
A
Anuradha Swami

The teaching pattern of FITA Academy is oar excellence has helped me to achieve my desired goals. I would highly recommend to pursue IELTS Training in FITA Academy to score a high band score.
Have Queries? Talk to our Career Counselor
for more Guidance on picking the right Career for you!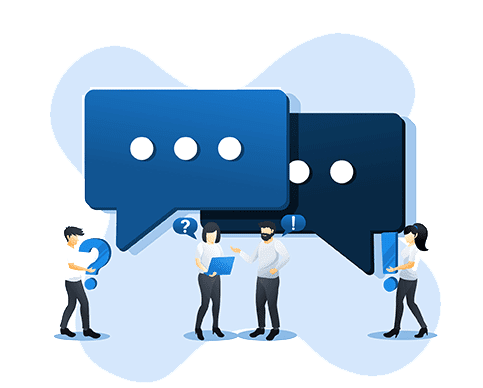 IELTS Coaching in Bangalore Frequently Asked Question (FAQ)
Additional Information
The Best IELTS Training in Bangalore at FITA Academy is designed to evaluate the language ability of the scholars who aspire to study or work in a country where English is used as the language of communication. FITA Academy is profoundly famous amongst the renowned industries for preparing students to score more than 8 band in IELTS examinations. The curriculum framework of the course gives training on two types of IELTS test, ie, academic and general test. This course will render a comprehensive introduction to the IELTS test and is focused to strengthen the four main skill areas of English language - speaking, listening, reading and writing. The faculty of FITA Academy will impart the course with captivating multimedia PowerPoint presentations evaluating the skills, strategies and techniques. In each of the skill sections, the scholars will be provided information about the crucial skills, strategies which will be useful while giving the test along with an overview of the test. Moreover, the subject matter experts of FITA Academy experts will conduct engaging activities and tasks to help the scholars to practice strategies and skills and get prepared for the test.
The curriculum entails distinct modules covering all the literacy skills - reading, writing, speaking and listening. The first module of course is on listening and will impart the listening strategies (before, while and after listening), discussions on academic topics, listening practice test where pupils have to identify paraphrase, listening for keywords and predicting the answers. The second module is on speaking where the faculty will focus on practicing grammar, fluency, vocabulary, and pronunciation. The reading section of course highlights the persistent practice of reading test assessments, locating required information, skimming and scanning skill of reading and sentence completion. The last module of course entails knowledge and practice of writing skill. The scholars will be made proficient in arranging paragraph structure, usage of appropriate language and practice of skill and cohesion.
The test can be taken as many times as you want to get the best score possible. The minimum passing grade required by most universities is 7.0. Our IELTS coaching in Bangalore will help you achieve this score.
There is a range of 0–9 band scores for IELTS, with 0 being the lowest and highest possibility. Listening, writing, reading, and speaking are the four sections of the test.
Listening sections
The listening section involves listening to a recorded speech or lecture followed by answering questions about that speech or lecture. You have 30 minutes for this section.
You will listen to 3 different types of recordings in this section:
1) A native speaker's oral presentation- This type of recording may involve a lecturer giving an academic talk, telling us about a topic. It could also include a student presenting their research work.
2) A discussion between two people- These conversations usually take place over the phone or face-to-face. They may involve topics like job interviews, travel plans, etc.
3) A three-person or larger group discussion- These discussions cover many topics, such as politics, sports, social issues, science, etc.
Your task here is to follow along with the speakers' words (and sometimes body language too), and answer questions about what they said.
Our IELTS classes in Bangalore are designed to help students achieve the IELTS bands they desire in order to study abroad. We provide courses at our centre in Bangalore. Our qualified teachers offer personal attention and guidance throughout every lesson. Students learn through practical exercises and practise tests.
The Writing Section
The writing section involves writing your own response to a question asked in the previous part of the exam. You have 45 minutes for this section. You need to write an essay about a topic that has been given to you in the past day. Your task is to use all four skills: sentence structure, vocabulary, grammar, and style.
We prepare students for the IELTS test using proven resources, teaching methods, and techniques. Students learn English in ways that are relevant to them. As a result, you learn faster and become confident IELTS candidates who know exactly what they need to do to succeed. Our IELTS coaching in Bangalore is designed to ensure that we give you everything you need to improve your scores- including clear explanations of concepts, lots of practise opportunities, and thorough feedback on your progress.
Reading sections
The reading section involves reading out loud from a textbook or magazine. You have 60 minutes for this section. Your task is to read aloud whatever it says on the page. You must not make any mistakes while doing so. Our IELTS coaching in Bangalore will help you improve your English reading skills as well as your pronunciation.
There are no wrong answers, and there is no penalty for incorrect answers. However, if you do make a mistake during the reading, you will lose marks because some of the time is deducted for each mistake made. For instance, if you make one error in the first 10 seconds of reading, you will lose 5 points. If you make another error after 20 seconds, you will lose 10 points.
The reading section of the IELTS exam requires you to read aloud a passage from a book, newspaper article, or other source. Your task is to listen carefully and follow all the instructions given by the examiner. You may be required to read the whole passage, but you can also choose to skip parts of the passage, repeat parts, or answer questions based on what you have heard. You may listen to the audio recording twice before taking the exam. This helps you understand the passages better.
There is no penalty for skipping a passage. But, you might miss out on important information, so it's best to read the whole passage. Skipping a passage means losing marks. So, you should try to avoid skipping passages!
When you read aloud and listen: When you read aloud, you speak normally. You may read quickly or slowly, pausing occasionally to think about what you are going to say next.
When you listen, you must concentrate very hard as you try to pick up the exact words being spoken. You cannot interrupt or comment, as this would make it difficult for the speaker to continue.
Speaking sections
Your task is to talk to the examiner using the English you have learned during your studies. Your task is to demonstrate your knowledge of the language and show off your ability to express yourself clearly. You will be expected to talk confidently in front of a group of people who may include native speakers. Some tasks require you to present information or describe an event. Other tasks ask you to give opinions or argue a point. There is no penalty for talking too fast or hesitating. However, you must keep control of your voice and volume. If you lose control, you could annoy the examiner and even fail the test.
What is the difference between Speaking Sections 1 and 2?
Speaking Section 1 is designed to assess your ability to communicate effectively in everyday situations. For instance, you may need to discuss travel arrangements, find directions, or ask someone for money. In some cases, the examiner might want you to talk about an experience you've had recently. In this situation, you'd begin by describing your experience and then provide details about how it made you feel.
Speaking Section 2 tests your ability to produce clear speech that sounds natural and appropriate. You may be asked to make statements about your feelings, preferences, attitudes, and opinions. You may also be asked to respond to written material in different ways. These sections are usually assessed on video tape. To improve in this section, our IELTS training in Bangalore can give you the skills and confidence to tackle this section of the test.
How does the IELTS speaking test work?
The first thing you notice about the Speaking Test is that there are two types of speaking sections. One type is called "Speaking Section 1," which has four parts. This part takes around 20–25 minutes to complete.
The other type is called "Speaking Part 2" and lasts for 15-20 mins.
After completing the test, you are given feedback. You should always receive a score for each section. You can see these scores when you log into ielts.com after taking the test.
You will also receive a certificate stating your results.
What is the time limit for Speaking Section 1?
There is no time limit for the speaking section. But, you should not exceed 45 minutes for the whole test.
Our IELTS training in Bangalore is structured to maximise your efficiency and effectiveness on the test. In addition to learning the syllabus, we go beyond the standard course material to ensure your success. We guide you step-by-step through the process of preparing for the IELTS exam. We help you discover your strengths and weaknesses and show you how to overcome them.