Training Highlights & Why IELTS Coaching in Bangalore at FITA Academy?
FITA Academy will strengthen the students' listening, speaking, academic, and writing skills.
Our smart classrooms offer state-of-the-art learning, allowing students to become familiar with various strategies and techniques to clear their certification with ease.
The curriculum for FITA Academy's IELTS coaching in Bangalore was designed with the goal of ensuring that students pass the test on their first try with a band score of 7 or better.
Every module incorporates the four strands of the English language: learning, speaking, reading, and writing.
A series of practices will be provided to spot errors and identify specific information in a given paragraph.
Our course imparts the correct usage of tenses, vowel sounds and advanced vocabulary to express their opinions fluently and accurately with continuous practice.
A flexible lesson plan is available at FITA Academy. Depending on their schedules, students can select weekday, weekend, fast-track, online and classes.
The IELTS Training in Bangalore at FITA Academy enhances the essential skills of students by providing extensive training and relevant knowledge.
More than 1,500+ businesses have partnered with FITA Academy to ensure our students have successful careers.
Read more
Upcoming Batches
| | | | |
| --- | --- | --- | --- |
| 02-11-2023 | Weekend | Saturday (Saturday - Sunday) | |
| 04-12-2023 | Weekdays | Monday (Monday - Friday) | |
| 07-12-2023 | Weekdays | Thursday (Monday - Friday) | |
| 09-12-2023 | Weekend | Saturday (Saturday - Sunday) | |

Classroom Training
Get trained by Industry Experts via Classroom Training at any of the FITA Academy branches near you
Why Wait? Jump Start your Career by taking the IELTS Training in Bangalore!
Instructor-Led Live Online Training
Take-up Instructor-led Live Online Training. Get the Recorded Videos of each session.
Travelling is a Constraint? Jump Start your Career by taking the IELTS Online Coaching!
Have Queries? Talk to our Career Counselor
for more Guidance on picking the right Career for you!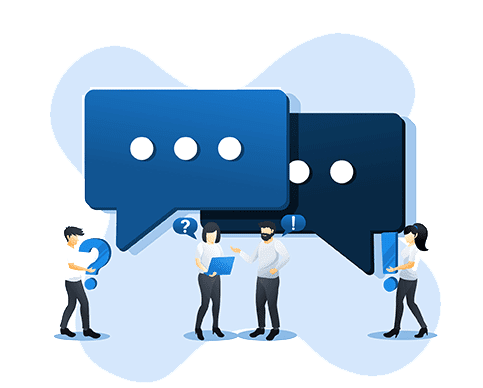 Trainer Profile
Our trainers are professional English teachers with more than 8+ years of in-classroom experience in teaching English.
Our mentors have qualified for the international examinations of IELTS, TOEFL and general English with 8 score bands and above.
The subject matter experts ofIELTS Coaching in Bangalore at FITA Academy always aim to provide holistic development to the students.
Our trainers are skilled public speakers who interact with the participants and engage them in conversation about current events and popular culture to help them improve their English.
Each learner's logical and vocal clarity is carefully considered by our IELTS coaches at FITA Academy.
Our mentors provide individualised instruction to each student in order to promote speedy growth.
Our mentors focus on the student's areas of weakness while making sure they receive the proper help, criticism, and encouragement.
FITA Academy mentors give regular assignments and assessments in order to accelerate learning results.
Our IELTS Training in Bangalore is renowned for its knowledgeable staff, thorough teaching methodologies, and pertinent practical activities that offer sessions that are student-centred.

Learn at FITA Academy & Get Your
Dream IT Job in 60 Days
like these Successful Students!
Features of IELTS Coaching in Bangalore at FITA Academy
Real-Time Experts as Trainers
At FITA Academy, You will Learn from the Experts from industry who are Passionate in sharing their Knowledge with Learners. Get Personally Mentored by the Experts.
LIVE Project
Get an Opportunity to work in Real-time Projects that will give you a Deep Experience. Showcase your Project Experience & Increase your chance of getting Hired!
Certification
Get Certified by FITA Academy. Also, get Equipped to Clear Global Certifications. 72% FITA Academy Students appear for Global Certifications and 100% of them Clear it.
Affordable Fees
At FITA Academy, Course Fee is not only Affordable, but you have the option to pay it in Installments. Quality Training at an Affordable Price is our Motto.
Flexibility
At FITA Academy, you get Ultimate Flexibility. Classroom or Online Training? Early morning or Late evenings? Weekdays or Weekends? Regular Pace or Fast Track? - Pick whatever suits you the Best.
Placement Support
Tie-up & MOU with more than 1,500+ Small & Medium Companies to Support you with Opportunities to Kick-Start & Step-up your Career.
IELTS Certification Training in Bangalore
About IELTS Certification Training in Bangalore at FITA Academy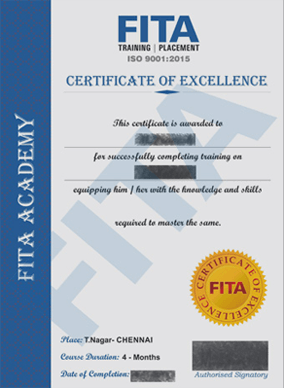 IELTS Certification Training in Bangalore
International English language training holds the basic role of evaluating and assessing the language competency and capability of an individual who seeks to work or study abroad. Along with that, obtaining a good score band will extend career opportunities in developed countries like the UK and the US, which will help to strengthen the skill of linguistic and communication skills in the English language. The IELTS Training in Bangalore at FITA Academy aims to help students to become pioneers by achieving a high score band and accomplishing their motive of pursuing the education course of their choice.
A thorough study of Best IELTS Coaching in Bangalore at FITA Academy will be proffered a certificate by the Academy. The accreditation will be considered evidence of proficiency in four literacy skills - listening, reading, writing and speaking. Adding this certificate to your professional portfolio or curriculum vitae will enhance your professional worth in the market. The comprehensive and updated course of IELTS will render a thorough practice of the basic English language skills, fluency, pronunciation, and vocabulary through meticulous training and evaluation of the skills.
Completing the IELTS certification demonstrates a high English language proficiency level and indicates that the individual has received expert guidance on all four test patterns. Our student-focused classes, well-organised syllabus, and dedicated mentors help improve the student's academic abilities and knowledge in all areas. With an IELTS certification, individuals may expect higher pay and more employment opportunities. FITA Academy provides the necessary coaching to excel in the IELTS exam and achieve a band score beyond expectations.
Have Queries? Talk to our Career Counselor
for more Guidance on picking the right Career for you!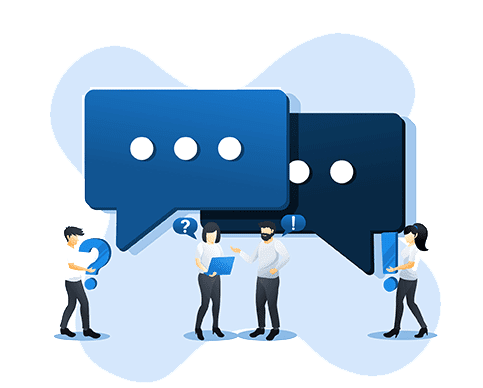 Job Opportunities After Completing IELTS Coaching in Bangalore
Many national as well as international industries demand IELTS as a crucial merit in recruitment procedures. Industries that seek employees with IELTS certification are - nursing, medicine, pharmacy, engineering, law, accounting, and other financial sectors like construction and tourism, where competence in the English language is necessary. The IELTS examination is conducted to procure employment opportunities abroad, study abroad or get a visa.
Proficiency in English language skills is considered the key to attaining a visa for getting employment in countries like Germany, Switzerland and America and has proved to be a worthy asset for the candidates. Procurement of a 7 and above score band in the IELTS exam can expose the students to a range of good employment opportunities like becoming a teacher or English lecturer at the national as well as international levels. Our students can even become IELTS educators across 130 nations. Asia is considered the world's biggest place for international scholars, so it is highly advantageous to look for employment opportunities in Asian nations like China, Korea, Japan, Thailand and Malaysia.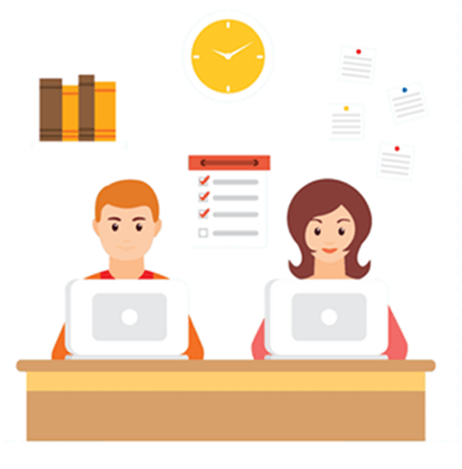 There are various job positions for IELTS experts in nations like the UK and Australia, which hire professionals with the required score band in the IELTS examination. Another incredible profession for international students is becoming a freelancer or getting self-employed as a private educator.
Numerous international companies and universities in nations like the US and UK demand IELTS scores of 7 and above. Also, numerous administration departments consider the IELTS test as a vital piece of their application method to gain citizenship or the privilege of getting permanent residence in their desired country.
Read more
G
Gopal Sharma

After completing the IELTS Training in Bangalore at FITA Academy, I was able to pass the exam on my first attempt. The practice sessions and lectures were both really enjoyable. I think the regular mock tests and sample papers were incredibly helpful. Thanks to FITA Academy, I'm able to submit applications to all of the institutions I've always wanted to attend.
J
Janani S

FITA Academy is one of the top solutions for taking IELTS solutions and becoming proficient in English and the four disciples. The teaching pattern of FITA Academy is of excellence has helped me to achieve my desired goals. I would highly recommend pursuing IELTS Training in FITA Academy to score a high band score.
S
Shreesha

I had an excellent experience learning IELTS Coaching in Bangalore at FITA Academy. I could get in touch with my trainers at any time, and they offered interesting teaching activities. Thanks to the FITA Academy's flexible training, I could also work part-time and keep up with my studies. I sincerely hope that everyone finds the FITA Academy training as valuable as I did.
A
Anirudh Kausik

I desire to continue my further studies here in Canada. FITA Academy provided a tonne of learning tools and model papers. The trainers were considerate and patient as they thoroughly explained everything to the trainees. Within a few weeks, I was able to answer each query. While I am presently awaiting my results, I am confident that a score of 7 or higher will allow me to pass the exam.
A
Anuradha M

I self-prepared for the IELTS exam on my first attempt, but I did it miserably. I then made the decision to register for the IELTS Training in Bangalore at FITA Academy. During the interactive training sessions, I had no issue approaching my trainer. I am overjoyed with the education I received here. I am now feeling prepared and certain to ace the IELTS exam.
Have Queries? Talk to our Career Counselor
for more Guidance on picking the right Career for you!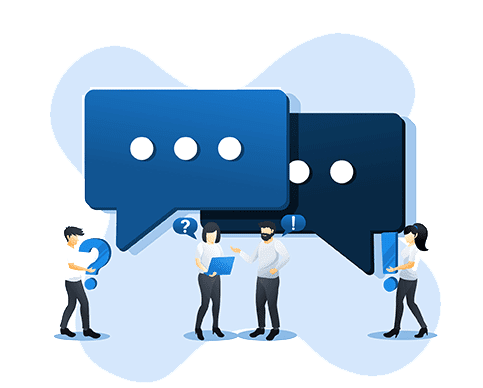 IELTS Coaching in Bangalore Frequently Asked Question (FAQ)
Additional Information
The IELTS is a widely recognised assessment that validates the English language skills of individuals who are not native speakers. It is widely regarded as the most popular English proficiency test globally, with over 3 million test-takers every year. The test is administered through a partnership between the British Council, IDP: IELTS Australia, and Cambridge Assessment English. To be eligible, individuals must be at least 16 years old and possess a valid passport.
Presently, English is the primary language used for both in-person and online communication. Given its dominant position on the internet, staying informed about its significance and changes is vital. The words you use can have a significant impact on your career, particularly in your chosen industry. For this reason, FITA Academy offers Top IELTS coaching in Bangalore, which utilises innovative methods to evaluate your English language proficiency and adaptability.
Advantages of IELTS certification
The IELTS certificate is highly valued by a broad range of organisations worldwide, such as businesses, universities, professional associations, and government agencies.
Having a strong IELTS score can significantly impact your career success, particularly when it comes to obtaining visas.
Taking the IELTS exam enables you to improve your English language proficiency in all four essential skills: listening, reading, writing, and speaking.
The exam provides training that helps individuals acquire the necessary English language abilities to achieve success, particularly the communication skills needed for academic success.
What is the validity of the IELTS certification?
The results of the IELTS test are considered valid for a period of two years. For instance, if someone takes the test in January 2023, their score will remain valid until the end of February 2025. In some cases, if a student has completed a three-year program in their home country, certain universities may accept their score for up to three years. However, once the validity period has expired, the individual will be required to retake the IELTS exam. It is not possible to extend the validity period beyond the specified timeframe, and candidates are permitted to take the test as many times as needed, whether they are taking the General or Academic version of the exam.
FITA Academy's IELTS training in Bangalore provides students with a well-balanced combination of theoretical and practical instruction.
Listening sections
The listening section involves listening to a recorded speech or lecture followed by answering questions about that speech or lecture. You have 30 minutes for this section.
You will listen to 3 different types of recordings in this section:
1) A native speaker's oral presentation- This type of recording may involve a lecturer giving an academic talk and telling us about a topic. It could also include a student presenting their research work.
2) A discussion between two people- These conversations usually take place over the phone or face-to-face. They may involve topics like job interviews, travel plans, etc.
3) A three-person or larger group discussion- These discussions cover many topics, such as politics, sports, social issues, science, etc.
Your task here is to follow along with the speakers' words (and sometimes body language) and answer questions about what they said.
Our IELTS classes in Bangalore are designed to help students achieve the IELTS bands they desire in order to study abroad. Our expert trainers offer personal attention and guidance throughout every lesson. Students learn through practical exercises and practice tests.
Tips to increase your listening section score
Familiarise yourself with a range of native speakers and their distinct accents, as the test recordings may feature individuals with British, American, and Australian accents.
Prepare for all potential questions. The listening section of the exam usually consists of six activities or questions, each with varying degrees of difficulty. Ensure that you practise thoroughly for each one.
Attempt each question, even if you are unsure of the answer, and quickly move on to the next one. Pay close attention to your spelling and punctuation.
It is impossible to predict what could go wrong during the exam, so don't allow your nerves to take over. If, by chance, you are unable to review all of the questions, don't panic.
In the IELTS exam, each unanswered question incurs a penalty, so it's important to attempt every question, even if you are unsure of the answer.
If you find the topic or speaker challenging, remain composed and focused, and concentrate on reading, writing, and listening to the speaker to comprehend the question fully.
Improve your listening abilities by watching English movies and documentaries without subtitles, as well as listening to English radio stations, podcasts, and news networks to expand your vocabulary and refine your listening skills.
Writing Section
The writing section involves writing your own response to a question asked in the previous part of the exam. You have 45 minutes for this section. You need to write an essay about a topic that has been given to you in the past day. Your task is to use all four skills: sentence structure, vocabulary, grammar, and style.
We prepare students for the IELTS test using proven resources, teaching methods, and techniques. Students learn English in ways that are relevant to them. As a result, you learn faster and become confident IELTS candidates who know exactly what they need to do to succeed. Our IELTS coaching is designed to ensure that we give you everything you need to improve your scores- including clear explanations of concepts, lots of practice opportunities, and thorough feedback on your progress.
Tips to increase your writing section score
Thoroughly analyse each question and take the time to jot down notes. To avoid missing any important details, mark or highlight any key terms or phrases in the question.
Prepare your responses, ensuring that each paragraph conveys a single idea and follows proper paragraph structure.
Avoid paraphrasing the same concepts using different terminology or copying complete sentences from the question, as credit will not be awarded for such efforts.
This section comprises two tasks. Stay on topic and avoid tangents, and be mindful that Task 2 is twice as valuable as Task 1. Allocate approximately 20 minutes for Task 1 and 40 minutes for Task 2.
Responses that are presented as notes or bullet points will not be awarded full credit. Spelling, grammar, and punctuation should be scrutinised, as errors can result in point deductions.
Use formal language and avoid memorising sample responses, as examiners are trained to identify them. Reread your answers multiple times, making necessary corrections.
Reading sections
The reading section involves reading out loud from a textbook or magazine. You have 60 minutes for this section. Your task is to read aloud whatever it says on the page. You must not make any mistakes while doing so. Our IELTS coaching in Bangalore will help you improve your English reading skills as well as your pronunciation.
There are no wrong answers, and there is no penalty for incorrect answers. However, during reading, marks are deducted according to the number of mistakes and the time period of those mistakes. For instance, if you make one error in the first 10 seconds of reading, you will lose 5 points. If you make another error after 20 seconds, you will lose 10 points.
The reading section of the IELTS exam requires you to read aloud a passage from a book, newspaper article, or other sources. Your task is to listen carefully and follow all the instructions given by the examiner. You may be required to read the whole passage, but you can also choose to skip parts of the passage, repeat parts, or answer questions based on what you have heard. You may listen to the audio recording twice before taking the exam. This helps you understand the passages better.
There is no penalty for skipping a passage. But you might miss out on important information, so it's best to read the whole passage. Skipping a passage means losing marks. So, you should try to avoid skipping passages! When you read aloud, you speak normally. You may read quickly or slowly, occasionally pausing to think about what you are going to say next. When you listen, you must concentrate very hard as you try to pick up the exact words being spoken. You cannot interrupt or comment, as this would make it difficult for the speaker to continue.
Tips to increase your reading section score
Be observant of the title, headings, and distinct features like capitalisation, underlining, italics, images, graphs, and charts in the passage.
Ensure that you comprehend the questions and carefully follow the instructions.
Be mindful of the time allocated for each passage and question.
Bear in mind that you are reading for a specific purpose, so avoid trying to read every single word.
Even if you are unsure of the answer to a question, attempt it, but don't spend too much time on it; move on to the next question quickly.
If the text topic is unfamiliar to you, don't worry; the text has all the necessary information. Always employ the same words used in the reading passage in your responses.
If you encounter an unfamiliar word, don't panic, as it is often unnecessary. Try to understand the context in which it is used.
Use the correct singular and plural pronouns.
Remember the word limit and make an attempt to answer all the questions; there are no negative consequences for incorrect answers, so you have nothing to lose. Pay careful attention to the instructions for each question.
Speaking sections
Your task is to talk to the examiner using the English you have learned during your studies. Your task is to demonstrate your knowledge of the language and show off your ability to express yourself clearly. You will be expected to talk confidently in front of a group of people who may include native speakers. Some tasks require you to present information or describe an event. Other tasks ask you to give opinions or argue a point. There is no penalty for talking too fast or hesitating. However, you must keep control of your voice and volume. If you lose control, you could annoy the examiner and even fail the test.
What is the difference between Speaking Sections 1 and 2?
Speaking Section 1 is designed to assess your ability to communicate effectively in everyday situations. For instance, you may need to discuss travel arrangements, find directions, or ask someone for money. In some cases, the examiner might want you to talk about an experience you've had recently. In this situation, you'd begin by describing your experience and then provide details about how it made you feel.
Speaking Section 2 tests your ability to produce clear speech that sounds natural and appropriate. You may be asked to make statements about your feelings, preferences, attitudes, and opinions. You may also be asked to respond to written material in different ways. These sections are usually assessed on videotape. To improve in this section, our IELTS training in Bangalore can give you the skills and confidence to tackle this section of the test.
How does the IELTS speaking test work?
The first thing you notice about the Speaking Test is that there are two types of speaking sections. One type is called "Speaking Section 1," which has four parts. This part takes around 20–25 minutes to complete. The other type is called "Speaking Part 2" and lasts for 15-20 mins.
After completing the test, you are given feedback. You should always receive a score for each section. You can see these scores when you log into ielts.com after taking the test. You will also receive a certificate stating your results.
What is the time limit for Speaking Section 1?
There is no time limit for the speaking section. But you should not exceed 45 minutes for the whole test.
Tips to increase your speaking section score
Do your best to speak as much as possible and without stuttering.
Be confident and elaborate on your points while also coming up with your own solutions.
Don't memorise pre-written answers because the examiner will know, and you will be evaluated on your communication skills.
To boost your confidence, test yourself regularly and practice speaking at home while recording yourself.
Expand your vocabulary by watching various English TV shows and news channels, such as BBC, and use multiple examples to impress the examiner.
Additionally, you can enrol in FITA Academy's Spoken English Classes in Bangalore to improve your speaking abilities.
Our IELTS training in Bangalore is structured to maximise your efficiency and effectiveness on the test. In addition to learning the syllabus, we go beyond the standard course material to ensure your success. We guide you step-by-step through the process of preparing for the IELTS exam. We help you discover your strengths and weaknesses and show you how to overcome them.
Advantages of enrolling in FITA Academy's IELTS Coaching Centre
Learn to speak with fluency
The IELTS Speaking test aims to assess your proficiency in English, and it usually lasts between 11 to 15 minutes. It consists of three distinct sections that evaluate your fluency, coherence, pronunciation, grammar accuracy, and vocabulary and is administered by certified IELTS examiners. At FITA Academy, our comprehensive training program focuses on enhancing your speaking abilities by providing extensive practice on various essential topics, such as business vocabulary, daily life vocabulary, informal conversation, and communication with strangers. Additionally, we encourage you to engage in video calls with native English speakers worldwide, which can significantly improve your listening skills.
Gain the skills and knowledge to write properly
Having a strong grasp of spelling, grammar, and vocabulary is crucial to performing well on the IELTS Writing exam. However, many test-takers tend to neglect these areas, leading to lower band scores. To succeed in the IELTS Writing test, it is important to write in an engaging style that captures the reader's attention. Additionally, having a unique and creative approach to writing while maintaining readability and coherence throughout the test is highly recommended. Keeping in mind the overall objective of the test is also essential to achieve a good score.
It's important to avoid writing in a disorganised way because examiners may lose a positive impression of your work. When writing for the IELTS exam, it's important to avoid including too much repetitive or irrelevant information. Instead, try to write in a way that includes interesting facts that will keep the examiner engaged until the end of the work. If you don't, there's a risk that the examiner may stop reading, and this could negatively affect your overall score. Improving your written English is a challenge that comes after you have become fluent in speaking. Therefore, it's important to start with speaking fluently before working on your written English in preparation for the IELTS test.
Enhance your mental strength and ability
To enhance your mental toughness, our IELTS training program in Bangalore emphasises the development of your speaking and writing abilities to ensure that you perform well on the IELTS exam. You'll need to prepare materials on a variety of subjects, such as "Business Vocabulary," "Daily Life Vocabulary," "Informal Conversation," and "Communication With Strangers," as well as complete tasks like reading news articles, newspapers, and online practice tests to build your confidence.
Understand different cultures
At our IELTS coaching centre in Bangalore, we offer lessons that include real-life examples of daily activities to help you understand and appreciate cultural differences. These examples are designed to provide insights into the common behaviours and expressions used in everyday situations. Our culture classes allow you to experience and become familiar with the terms and phrases specific to different environments. Additionally, you will have opportunities to observe and participate in conversations with people from different parts of the world, which can help you make connections between everyday practices and more formal interactions.
Our IELTS training program emphasises the importance of building confidence through practice. Many of our students have found this approach to be very helpful in their preparation for the IELTS exam, as there is no substitute for actual experience. With each practice session, you will become better equipped to handle the increasing number of questions. Every person is unique, and what works for one may not work for another. Therefore, we encourage you to experiment with different strategies and techniques until you find the one that works best for you. Continuous effort is essential to achieve improvement.
Experiment and explore different strategies
Try exploring different reading materials that are outside of your usual preferences, such as different types of newspapers or various genres of fiction. With all the time you will spend preparing for the IELTS exam, it's important to experiment with different strategies and find a comfortable reading style that suits you. It's also important to evaluate the benefits of each approach before committing to a particular preparation method. Do you want to know the exact number of points to aim for, or are you more interested in building your overall language skills, including grammar? Ultimately, it's important to choose the right study materials that are appropriate for your level and enable you to learn effectively at our Best IELTS Coaching centre in Bangalore.
Solve Sample and Mock papers
To enhance your skills, you can practise various IELTS sample tests and previous year's question papers until you are comfortable with your speed and approach. We guarantee that you will receive full support once you join our IELTS coaching program. You can communicate with us through text messaging or email, and our trainers are committed to providing unlimited personal assistance to address any doubts or questions you may have. Our coaching centre at FITA Academy is designed to provide every student with the same quality of service and emphasises quality control. Our goal is to make it easier for you to learn and master the concepts and vocabulary by using authentic sources.
Students who want to work in global corporations, embassies, etc., may find it useful to improve their communication abilities, especially as they will be required to speak more spoken English as a second language.
Exam preparation is simple
Whether you live in an English-speaking nation or another language zone, you can relax knowing that our system covers every scenario that might potentially go wrong during your exam. We coordinate the dates and hours of your exams and let you know when to study. The chosen course will determine your exam schedule.
The IELTS Training in Bangalore at FITA Academy is designed to evaluate the language ability of scholars who aspire to study or work in a country where English is used as the language of communication. FITA Academy is profoundly famous amongst the renowned industries for preparing students to score more than 8 bands in IELTS examinations. The curriculum framework of the course gives training on two types of IELTS tests, i.e., academic and general tests. This course will render a comprehensive introduction to the IELTS test and is focused on strengthening the four main skill areas of the English language - speaking, listening, reading and writing.
The trainers of FITA Academy will impart the course with captivating multimedia PowerPoint presentations evaluating the skills, strategies and techniques. In each of the skill sections, the scholars will be provided information about the crucial skills and strategies which will be useful while giving the test, along with an overview of the test. Moreover, the subject matter experts of FITA Academy experts will conduct engaging activities and tasks to help the scholars to practise strategies and skills and get prepared for the test.
The curriculum entails distinct modules covering all the literacy skills - reading, writing, speaking and listening. The first module of the course is on listening and will impart listening strategies (before, while and after listening), discussions on academic topics, and listening practice tests where pupils have to identify paraphrases, listen for keywords and predict the answers. The second module is on speaking, where the faculty will focus on practising grammar, fluency, vocabulary, and pronunciation. The course reading section highlights the persistent practice of reading test assessments, locating required information, skimming and scanning skills of reading and sentence completion. The last module of the course entails knowledge and practice of writing skills. The scholars will be made proficient in arranging paragraph structure, usage of appropriate language and practice of skill and cohesion.
The test can be taken as many times as you want to get the best score possible. The minimum passing grade required by most universities is 7.0. Our IELTS coaching in Bangalorewill help you achieve this score. We provide extensive materials on the expected themes, advice, and strategies to help you ace this test and get a high score. The trainers at FITA Academy are linguists with more than eight years of coaching experience. They support the students in successfully passing the IELTS test and receiving a higher band score. The classes begin immediately after registration and terminate when the last assignment is turned in. At FITA Academy, we provide chances and knowledgeable advice to support you in pursuing your desired career. Enrol today to gain immediate access to these priceless resources.
Read more