Course Highlights & Why Software Testing Course in Bangalore at FITA Academy?
Our Software Testing Institute in Bangalore imparts conceptual and technical proficiency using various test processes and aids in continuous quality improvement.
FITA Academy provides practical knowledge and practices on both automated and manual testing.
Students will learn about various error types, fault models, and testing generations.
Our Software Testing Course in Bangalore offers projects on the implementation of software testing techniques in the commercial environment.
Students will learn about Input state modelling using combinatorial design, behaviour modelling using UML, test generation from the finite state model and combinatorial test generations.
The training practices will make students proficient in Test adequacy assessment using control flow, data flow, and program mutations.
We provide hands-on training using cutting-edge tools and technologies in software testing.
We provide the Best Software Testing Institute in Bangalore that provides a flexible schedule of classes. Students can opt between weekend, weekday and online classes.
Over 1,500+ small and medium-sized businesses are part of the placement assistance network offered by FITA Academy.
Read more
Upcoming Batches
| | | | |
| --- | --- | --- | --- |
| 02-11-2023 | Weekend | Saturday (Saturday - Sunday) | |
| 04-12-2023 | Weekdays | Monday (Monday - Friday) | |
| 07-12-2023 | Weekdays | Thursday (Monday - Friday) | |
| 09-12-2023 | Weekend | Saturday (Saturday - Sunday) | |

Classroom Course
Get trained by Industry Experts via Classroom Course at any of the FITA Academy branches near you
Why Wait? Jump Start your Career by taking the Software Testing Course in Bangalore!
Instructor-Led Live Online Course
Take-up Instructor-led Live Online Course. Get the Recorded Videos of each session.
Travelling is a Constraint? Jump Start your Career by taking the Software Testing Online Course!
Have Queries? Talk to our Career Counselor
for more Guidance on picking the right Career for you!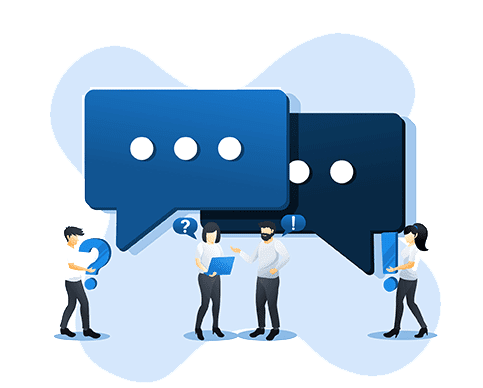 Trainer Profile
FITA Academy trainers are certified software industry experts with 8+ years of practical experience.
The professional instructors have experience in conducting numerous industry-based case studies and live projects.
Trainers of the Software Testing Institute in Bangalore use real-time examples and assignments to help our students strengthen their skills.
The subject matter experts aim to use their experience for the holistic development of the students.
Our mentors regularly update the training modules to include the most recent developments in software testing.
Each class will have a maximum of 5 students to ensure that the sessions are student-centred and interactive.
For technical and practical understanding, our trainers for the Software Testing Course in Bangalore include the essential elements of software testing.
Participants receive additional information from the trainers to ace interviews and advance their professions.
Our instructors aim to deliver knowledge and training covering every aspect of the software.

Learn at FITA Academy & Get Your
Dream IT Job in 60 Days
like these Successful Students!
Features of Software Testing Course in Bangalore at FITA Academy
Real-Time Experts as Trainers
At FITA Academy, You will Learn from the Experts from industry who are Passionate in sharing their Knowledge with Learners. Get Personally Mentored by the Experts.
LIVE Project
Get an Opportunity to work in Real-time Projects that will give you a Deep Experience. Showcase your Project Experience & Increase your chance of getting Hired!
Certification
Get Certified by FITA Academy. Also, get Equipped to Clear Global Certifications. 72% FITA Academy Students appear for Global Certifications and 100% of them Clear it.
Affordable Fees
At FITA Academy, Course Fee is not only Affordable, but you have the option to pay it in Installments. Quality Training at an Affordable Price is our Motto.
Flexibility
At FITA Academy, you get Ultimate Flexibility. Classroom or Online Training? Early morning or Late evenings? Weekdays or Weekends? Regular Pace or Fast Track? - Pick whatever suits you the Best.
Placement Support
Tie-up & MOU with more than 1,500+ Small & Medium Companies to Support you with Opportunities to Kick-Start & Step-up your Career.
Software Testing Certification Institute in Bangalore
About Software Testing Certification Institute in Bangalore at FITA Academy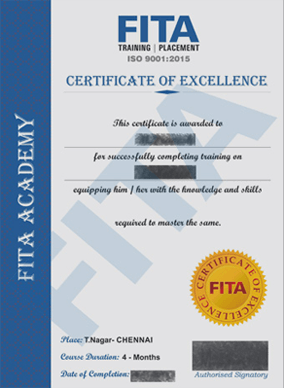 Software Testing Certification Institute in Bangalore
Software testing institute in Bangalore at FITA Academy shows an important level of understanding of software testing standards and best practices. The trainee will receive accreditation from FITA Academy after successfully completing the course. It will be seen as an analysis of the industry-specific knowledge and set of practices learned during the software testing training program. The certification will let the students know that their skills and knowledge are recognised by experts.
FITA Academy's software testing training in Bangalore holds a huge worth as software testing has empowered an imperative significance of itself. Furthermore, the inclusion of this certificate to your recently procured educational qualifications will enormously uphold the extension of your professional opportunities. The software testing course in Bangalore at FITA Academy holds a tremendous amount of value for its thorough and practical based training with advanced technology, updated concepts and effective methods.
Besides, upon effective completion of this course, the learner will be able to create and execute techniques to test the software applications with the requirement of supervision. The course will build up the potential and improve the intuitive abilities of our scholars. Acquiring the accreditation of a software testing course will hike up your value in the market, and you can appear in various job interviews where the certificate will give validation of your fine abilities.
Have Queries? Talk to our Career Counselor
for more Guidance on picking the right Career for you!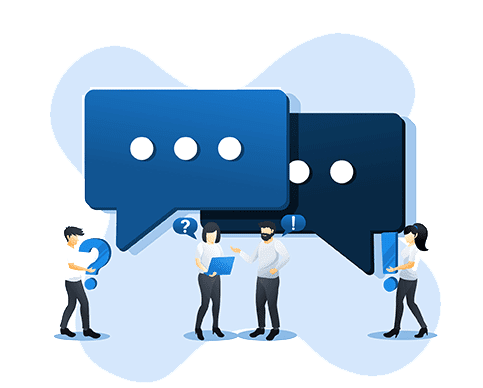 Job Opportunities After Completing Software Testing Course in Bangalore
Obtaining certification in software testing course in Bangalore at FITA Academy can open up various paths to the ideal career and job position and to a wide scope of conspicuous industries. A profession in software testing involves making an error-free product by aligning it with the predefined functional necessities, keeping in mind the logical efficiency coverage following a sequential line of verification and validation measure. Pursuing this profession requires the knowledge of some technical as well as non-technical abilities.
At FITA Academy's Software Testing Institute in Bangalore, we will try to guide our students in all of the skills they need. This includes analytical skills that will teach them how to understand a complicated framework, break it up into small pieces, and write test cases.
The career path of a software tester in this field starts from associate tester to test execution analyst, senior analyst, specialised testing lead, and at the highest stage - test manager. With a renowned job come great duties. The responsibilities the industries will expect from their employees will involve monitoring applications and software systems, managing stress testing, performance testing, scalability along with functional testing.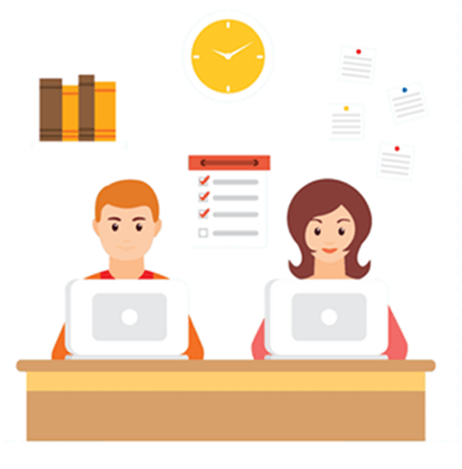 You will also have to run manual and automated tests, plan resources, audit documentation, and take care of a number of other responsibilities. Many IT companies and organisations, such as Wipro, Unify, Cisco, Google, Reliance Jio, Amazon, PayPal, and IBM, have opened up different job opportunities and are looking for talented software testers to work for them.
In this field, the salary depends on the type of work, the job position, and the responsibilities of the job. A software engineer with two years of work experience and knowledge of specialised skills is qualified to get a salary of Rs.5,58,800 to Rs.6,65,000 per year. Also, an expert software testing analyst with specialised knowledge and six years of work experience can expect to be paid between Rs.7,46,000 and Rs.8,56,000 each year.
Read more
S
Sourav K

I really enjoyed learning the software testing course in Bangalore at FITA Academy. My knowledge has greatly expanded as a result of the lessons. Mentors used real-world examples to keep the classes enjoyable at all times. The lesson was easy to understand and rather enjoyable for me. I wholeheartedly endorse FITA Academy for effective learning.
A
Aravind

I completed my software training at FITA Academy. I had no prior technical training, so I was new to everything. The trainers motivated me and showed sincere support. I can now test for defects and holes with diverse apps. The instructors of FITA Academy are wonderful and clearly explain even the critical concepts of software testing. I highly recommend this course to my acquaintances.
A
Arnav

I joined the Software Testing Course in Bangalore for my training. I had the chance to participate in projects and seminars. The explanations, assignments and case studies provided by the experts of FITA Academy are highly useful and instructive. They provided placement assistance which is a quality feature of FITA Academy.
M
Manusha

The quality content helped me a lot to gain better knowledge and useful technical skills. I was able to gain complete knowledge of the various software testing technologies. My trainer was always available to help and answer any concerns I had. After passing my certification, I received a job offer from a reputable MNC as a software tester. I appreciate my trainer and the FITA Academy team for helping me make this a reality.
R
Rithvik

FITA Academy is, in my opinion, one of the Best Software Institute in Bangalore. The faculty and trainers are really friendly and helpful. I had to skip a few of my classes because I was a working student. They offered to move all of those classes around. The teaching method is interesting and easy to comprehend. It is unquestionably a worthwhile experience.
Have Queries? Talk to our Career Counselor
for more Guidance on picking the right Career for you!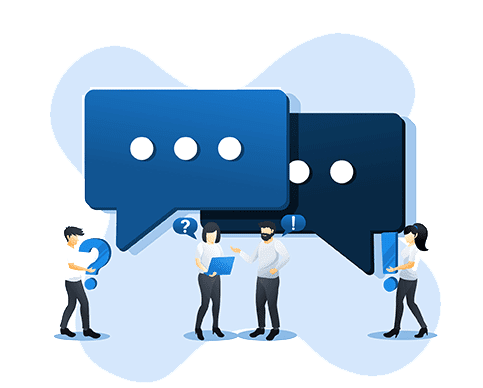 Software Testing Course in Bangalore Frequently Asked Question (FAQ)
Additional Information
Software Testing is a validation process that includes handling errors, missing data, reporting bugs, and managing defects, among other things, to make sure that the market gets the real requirements. It is a technique for ensuring that the entire software product meets the desired specifications and is error-free.The main goal of software testing is to provide quality assurance at a low cost so that customers are happy.
Software testing ensures the entire software product conforms to the desired requirements and is free of errors. The program components must be manually tested and automatically run in order to evaluate one or more attributes. Software testing aims to find discrepancies, gaps, or errors between the necessary criteria and the code's current state.
When it comes to testing software, it is important to know the difference between traditional testing and automated testing. Manual testing is carried out by interacting directly with the programme and APIs and using the appropriate tools. It's expensive and prone to human error if the tester makes mistakes or forgets test steps since the testing tools and tests have to be set up and done by hand.
In contrast, automated testing is carried out by a machine that executes a previously written test script. These tests could be as basic as examining a single process within a class or as complex as verifying that a series of intricate UI operations yield the same outcomes. The development of software testing will be greatly influenced by factors such as quicker tests, more accurate results, and methods that expose user needs. Software testing aims to provide an effective user experience.
What are the benefits of Software Testing?
In recent years, software testing has become increasingly important for diverse product implementations. Companies have realised the importance of testing programmes before their public release. The most important elements that will decide the future of software testing are quicker tests, results, and techniques that reveal user demands.
Cost-effective software testing.
It aids in evaluating the software's performance.
It's simple to add new features to make your application stand out.
It improves the software development process.
The user experience and services are optimised.
Software testing contributes to higher product quality.
Software testing helps to reduce the vulnerability of software.
Software testing has been increasingly important for the development of numerous products in recent years. Businesses now understand how crucial it is to test the software before it is made available to the general public. Global experts predict that software testing will dramatically grow its market share in the coming years. This kind of work may often be done anywhere and pays handsomely in a short period of time. The best candidates for jobs requiring this skill set have experience in software development, automation, data analytics, product testing, engineering, quality assurance, and testing. Software testers are crucial for businesses whose operations depend on effective software systems in a number of different industries. Software Testing Training Institute in Bangalore will give you expert software testing training and competency in addition to exposing you to the entire project cycle.
Roles and Responsibilities of a Software Testing Expert
Software testing is an essential part of the software development process and is a critical function in ensuring the quality of the finished product. There are many different job roles and responsibilities in software testing, but the following are some of the job roles and responsibilities in this field.
QA Engineer:
QA engineers are those professionals who work in the software testing field. They help companies to identify and fix errors in their software before it is released to the public. Our UI UX Course in Bangalore will teach you how to test software for bugs and glitches, as well as how to prevent them from happening in the first place. Here are some roles and responsibilities of QA Engineers:
QA engineers define the requirements for the functionality of a product.
They gather information from the customers, stakeholders, and other organisation members to understand the needs, wants, and expectations regarding the product being developed.
QA engineers help set up the goals and objectives for the tests performed.
The testers use different testing methods such as usability testing, performance testing, validation, load testing, regression testing, acceptance testing, and security testing to check if the product meets all these qualifications.
They ensure the program adheres to any standards required for safety or other purposes.
They find bugs in the program to identify defects before release.
QA engineers ensure that the application is thoroughly tested by performing a comprehensive functional test. They write automated scripts and report any issues they discover during testing.
They have to evaluate the quality assurance results and make recommendations on what has been done wrong and what can be improved.
QA engineers make suggestions on how to change the design for better testing efficiency and effectiveness.
Testing includes both manual and automatic activities. The QA engineer should identify the procedures used to execute the tests to prevent errors in execution.
QA Engineers are essential for the successful completion of software development projects. The role of a QA Engineer is to ensure that the software meets all expectations, both during development and after release. They must be able to identify and fix defects as they occur, ensuring that the software meets customer requirements and is of high quality.
Quality Analysts Trainee:
Quality analysts-trainees who have completed our Software Testing Institute in Bangalore can now look forward to a bright career in the software testing industry. Quality analysts are responsible for ensuring the quality of software products and services through the analysis and validation of test cases. They also help develop and manage test plans and procedures, as well as advise clients on the use of software testing tools. Here are some roles and responsibilities of a Quality Analysts Trainee:
Quality Analysts Trainees Should be good in English and should possess relevant software development experience. They also have to prepare test scripts using scripting languages such as Java, Javascript, VBScript, Perl, Python, Ruby, etc.
Trainees are expected to understand different types of defects in software products (defects), including major, minor, critical, and non-critical ones.
They should be able to identify and describe each defect in detail, along with its causes.
They should be able to analyse quality issues in the product.
They should be capable of designing, implementing, and evaluating quality improvement projects.
They will have the ability to report findings on defects detected by other team members.
Trainees must be willing to perform testing activities related to the functional requirements of an application under test.
They will work with project managers, testers, developers, and other team members.
Their main responsibility is gathering and reporting the results of their testing efforts.
They will be responsible for maintaining the quality standards of the software being produced.
Quality Analysts are the backbone of software testing. They are responsible for detecting defects and ensuring that the product meets the quality standards set by the company. In order to become a quality analyst, you need to complete a software testing course in Bangalore. The course will teach you how to identify defects, analyse software requirements, and perform test planning and execution. After completing this course, you will be able to confidently assess the quality of a product and recommend fixes or changes to improve it.
Software Tester
A software tester, also known as a software test engineer, is in charge of creating test plans and comprehending usability problems. A software tester of this calibre is required to be well-versed in test execution and design approaches. A software tester must have excellent communication skills in order to work effectively with the development team. A software tester is responsible for a variety of tasks. He ought to be well-versed in software testing. He should be proficient in the GUI or non-GUI human interfaces as well as practical components of the system. The duties of a software tester consist of the following:
A Software Tester is in charge of developing test cases for usability testing.
Development of test plans, test procedures and test information.
They make sure to apply the testing procedures as specified.
The software tester must be knowledgeable about numerous testing methodologies and which strategy works best for a certain system in order to develop test cases.
They should be aware of the various stages of software testing and how it should be done at each stage.
A software tester should also attend testing procedure walkthroughs.
They are in charge of running the tests, examining the results, and then reporting their findings to the project team.
Make sure that all testing-related work is completed in accordance with the established standards and guidelines.
Software test engineers develop and maintain the software testing plans and procedures, conduct tests, evaluate test results, and recommend corrective action to management. They also lead or participate in team meetings to discuss testing progress and issues. They identify defects, problems, and errors before they have an impact on the production environment. Data must be gathered and analysed from a variety of sources. They make an effort to report defects quickly and accurately. With our software testing course in Bangalore, you will surely develop in your job and learn a great deal. A tester may need to manually run the programme while using numerous test scenarios to examine how the application responds to different scenarios.
Automation Testers:
Automation testers are people who test automation tools and software. In order to become an automation tester, you need to complete Software Testing Training in Bangalore. The course covers the basics of software testing, including how to test automation tools and software. Here are some roles and responsibilities of Automation Testers:
The automation tester checks the features/functionalities of the application being delivered. They verify the functionalities of applications through automation tools like UFT, Selenium, Watir, etc.
Testers create automation frameworks and build automation suites to automate the testing process.
Test automation framework ensures smooth flow of business functions by automating repetitive tasks.
It helps reduce costs and time spent doing repetitive tasks.
Test automation suite increases productivity and reduces errors.
If it's not possible to do things manually, automate them.
Test automation allows a developer to skip writing code when coding a new feature adding more flexibility in creating a user interface.
Testing takes place in several phases: planning (before implementation), designing, developing, testing, deploying, monitoring, and maintenance.
The QA team also performs regression testing, which compares the existing application with its previous version.
They look into the overall quality of development products. This may involve comparing multiple versions of the same product based on features, functionality, ease of installation, and compatibility between various platforms or operating systems.
Automation testers work with test automation tools to automate the testing process. They are responsible for identifying and correcting defects in the source code. The best way to learn how to become a successful software tester is by enrolling in software testing training. We are the Best Software Testing Institute in Bangalore for providing expert-level training that will help you in getting this job.
Benefits of Software Testing Certification Course in Bangalore at FITA Academy
Certified Tester– Students who complete this Software Testing training in Bangalore get recognised as certified test engineers after passing the exam conducted by our partner companies. They can now work on any project related to software testing, be it web, mobile, or desktop applications.
Career Prospects – It offers a number of alternatives for employment in a number of industries, including e-commerce, healthcare, and finance. The task of a product tester is to find flaws that could mislead consumers. Career opportunities in testing are plentiful in the software industry.
Competitive Salary Package – Test Engineers are paid significantly more than others in similar positions. You can even earn up gradually depending upon your experience.
Better Skill Set – If you have been working as a developer but want to switch careers or start a new career, then you must take this Software Testing Course in Bangalore. It gives you a great opportunity to work independently as an individual providing better performance and results through your innovative ideas.
Career Advancement – Once certified, you are considered highly skilled and qualified, and you are allowed to move up to managerial-level positions. In today's cutthroat economy, keeping up with advancements in the IT industry is essential. Developing this cutting-edge skill can advance your career. We contribute to the growth of quality assurance by locating defects, improving effectiveness, and increasing productivity. These skills could make it easier for you to grow inside the organisation and reach the position of a top tester.
Expertise in the Latest Technologies – With every new release of technology, there comes a need for experts in those areas, so getting certified brings you this advantage.
Excellent Learning Environment – Testing is always interesting when working with different technologies. Different contexts, APIs, and other characteristics are encountered when evaluating different software tools, which makes learning immensely intriguing. As a result of our Software Testing Training in Bangalore, you learn a lot about what to look for and how to improve your skills when conducting tests, which is helpful when errors appear. Our training makes it easier for you to understand how everything works together.
High Demand Industry – Since most companies find it difficult to recruit enough resources, they use outsourcing services where expert manpower is hired from various cities and countries. So, if you have expertise in testing, it's high time you can opt for this profession and get ready to grab the job of your life. Every year, there is a requirement for around 50,000+ new tester positions in India.
Long-Term Growth Opportunities – As testing becomes increasingly important in the industry, many corporations hire testing professionals. Thus, one can expect long-term growth opportunities for people who wish to excel.
Flexible Timing – One can choose to pursue this course during the morning or evening batches. No matter what timing suits you the best, we ensure that you have access to the required material for the class.
Guaranteed Results – Software testing is among the greatest career options for both newcomers and seasoned professionals. After completing our comprehensive Software Testing Training in Bangalore, you will be able to secure a job with one of the top organisations in the world.
Maintain Your Reputation – After receiving the certification from the Software Testing Institute in Bangalore, your reputation among colleagues will rise. Certifications are highly valued and can be used to demonstrate your knowledge and skill set. This certification may be presented as an extra credential during interviews.
Creative Career – A career in software testing is one that is constantly improving. Finding problems with software products requires creativity and persistence. The testers should be able to solve problems in efficient ways, think outside the box, and work under pressure. Having strong communication skills will give you an upper hand.
Get Hired By Global Organisation – Students get job opportunities in reputed IT firms, MNCs, and other organisations throughout India because of the demand created by their certification. In today's marketplace, it may be difficult to keep up with all of the latest advances and technologies. However, testing raises your awareness of these latest advancements. The majority of big tech companies look for applicants with the skills needed to evaluate the technology. As a result, one can begin a career in this industry with ease.
Software testing is a critical phase of software development and ensures software quality. Our Software Testing Training will help students become certified testers. The program starts with an introductory course that covers the basics of software testing, followed by three modules- Functional Testing, System Testing, and Regression Testing- each with multiple sub-modules. This ensures that students are well-equipped to face the challenges of software testing. Alongside that, soft skills like verbal and written communication abilities will likewise be improved where scholars will be instructed to compose test conditions, cases, methodologies and reports.
Also, the theoretical parts of the course will involve the learning of various methodologies and categories of testing. With thorough, useful training in software testing, the scholars will achieve mastery in effectively designing, developing and also executing the test plan. Our expert trainers will provide information on building procedures to track testing processes in the bug-tracking systems and, by the end of the course, will be able to make a document of the test report in the testing enclosure record. The course is divided into various modules. The course includes the study of the software development lifecycle depicting the development plan and maintenance of a software project. The stages consolidate requirements, analysis design, plan, coding, testing, and delivery stages. Besides, various models of SDLC will likewise be imparted, including the waterfall model, V model, Agile, Prototype and spiral model.
The Software Testing Institute in Bangalore at FITA Academy follows sequential teaching of significant software testing methods and concepts in order to acclimatise them with the method of gauging a software product item for quality. Scholars will be acquainted with the major reason for software testing, which is to improve the validity of the item and limit the faults and errors. The professional experts of FITA Academy will furnish our students with the skills and methods which they need to flourish in the perplexing landscape of software testing. Alongside that, the students will have comprehensive information on the features and architecture of the software development model.
Read more