Course Highlights & Why Artificial Intelligence Course in Chennai at FITA Academy?
At FITA Academy, students gain insight into the fundamental concepts of AI and related subjects like Machine Learning, Deep Learning, and Data Science.
Our course comes with hands-on projects and live modules for practical proficiency.
We provide a customised schedule for our students. The Artificial Intelligence Course in Chennai offers both a regular pace and fast track for the ease of students.
FITA Academy training courses come with a flexible schedule for learners. They can enrol in either offline classes or live online classes.
Study materials are designed by industry experts to impart a thorough understanding of AI functions and tools.
To ensure comprehensive training, our AI Courses in Chennai cover topics from scratch and provide a blended curriculum for beginners as well as experts looking for in-depth knowledge.
At the end of each module, assignments and assessments are provided to obtain a complete understanding.
With an established network of 1,500+ small and medium companies, the Artificial Intelligence Course in Chennai has an excellent placement support system.
Read more
Upcoming Batches
| | | | |
| --- | --- | --- | --- |
| 08-12-2022 | Weekdays | Thursday (Monday - Friday) | |
| 10-12-2022 | Weekend | Saturday (Saturday - Sunday) | |
| 12-12-2022 | Weekdays | Monday (Monday - Friday) | |
| 17-12-2022 | Weekend | Saturday (Saturday - Sunday) | |

Classroom Training
Get trained by Industry Experts via Classroom Training at any of the FITA Academy branches near you
Why Wait? Jump Start your Career by taking the Artificial Intelligence Course in Chennai!
Instructor-Led Live Online Training
Take-up Instructor-led Live Online Training. Get the Recorded Videos of each session.
Travelling is a Constraint? Jump Start your Career by taking the Artificial Intelligence Online Course!
Have Queries? Talk to our Career Counselor
for more Guidance on picking the right Career for you!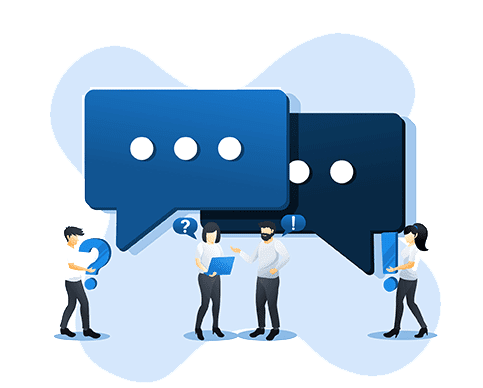 Trainer Profile
Our trainers of the Artificial Intelligence Course in Chennai are real-time professionals having 8+ years of enterprise experience in Artificial Intelligence roles.
Mentors in this course have coordinated several Artificial Intelligence and related projects throughout their careers.
Our mentors in FITA Academy take responsibility for the conceptual and practical proficiency of each student.
The classes are conducted in small batches at our Artificial Intelligence Course in Chennai to ensure student-centric sessions with maximum interactions.
To improve practical learning and expertise, our mentors at FITA Academy adopt live projects and hands-on approaches.
Our trainers integrate the latest practices and trends surrounding Artificial Intelligence and its certifications into the course syllabus.
The trainers of our institution have motivated our students to attempt industry-relevant certifications with a success rate of 100%.
Interested learners can seek individual help by enrolling on the Artificial Intelligence Course in Chennai to receive the best opportunities for their careers.
Features
Real-Time Experts as Trainers
At FITA Academy, You will Learn from the Experts from industry who are Passionate in sharing their Knowledge with Learners. Get Personally Mentored by the Experts.
LIVE Project
Get an Opportunity to work in Real-time Projects that will give you a Deep Experience. Showcase your Project Experience & Increase your chance of getting Hired!
Certification
Get Certified by FITA Academy. Also, get Equipped to Clear Global Certifications. 72% FITA Academy Students appear for Global Certifications and 100% of them Clear it.
Affordable Fees
At FITA Academy, Course Fee is not only Affordable, but you have the option to pay it in Installments. Quality Training at an Affordable Price is our Motto.
Flexibility
At FITA Academy, you get Ultimate Flexibility. Classroom or Online Training? Early morning or Late evenings? Weekdays or Weekends? Regular Pace or Fast Track? - Pick whatever suits you the Best.
Placement Support
Tie-up & MOU with more than 1,500+ Small & Medium Companies to Support you with Opportunities to Kick-Start & Step-up your Career.
AI Certification Training in Chennai
About AI Certification Training in Chennai at FITA Academy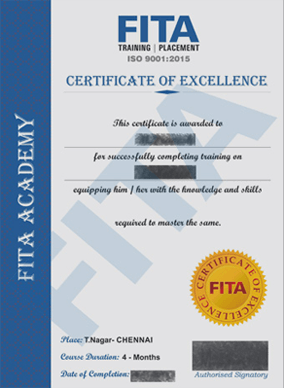 AI Certification Training in Chennai
AI certificates can help you develop a deeper grasp of technology and advance your career. Students are constantly aiming to obtain worthwhile AI certificates that will aid them in developing a solid understanding of all relevant parts of artificial intelligence. Obtaining an AI certification boosts your chances of landing an interview significantly since you will have all of the necessary abilities that a company is searching for.
At the successful completion of the Artificial Intelligence Training in Chennai, the candidate is awarded a course completion certificate. Most enterprises recognise this certificate as proof of your credibility in this subject. This certificate provides validation for the skills and concepts you acquired in the speculated time of enrollment. It acts as verification for passing all the assignments and projects to become a successful Artificial Intelligence professional.
The Artificial Intelligence Training certificate from FITA Academy is sufficient to authenticate your proficiency in the subject. However, mentors at FITA Academy encourage learners to earn global certifications with certification-specific training and set themselves apart from other candidates.
Have Queries? Talk to our Career Counselor
for more Guidance on picking the right Career for you!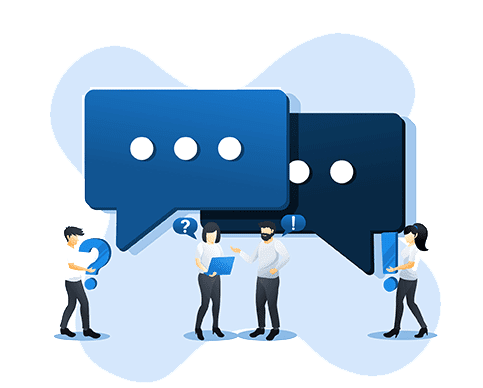 Job Opportunities After Completing Artificial Intelligence Course in Chennai
According to Forbes research, AI job prospects have been rising at a rate of 74% every year. AI is, without a doubt, one of the most in-demand technologies today, with an impact in practically every industry. As a result, there is a constant increase in demand for AI engineers. This is the ideal time to consider a career in AI because there are more job possibilities available than ever before.
In the coming years, almost 80% of the technologies will be based on AI practices. Artificial Intelligence is rapidly growing and finding a place for itself in every industry and enterprise that is yet to utilise its benefits. Thus, AI specialised professionals remain in demand irrespective of minor market changes.
This skill is beneficial for individuals interested in or working in job roles surrounding Engineering, Analytics, Software Development, Technical Management, Business Intelligence, and Search Engine Optimization. It is best suited for AI enthusiasts, computer science graduates, and undergraduates who want to pursue a career in this field.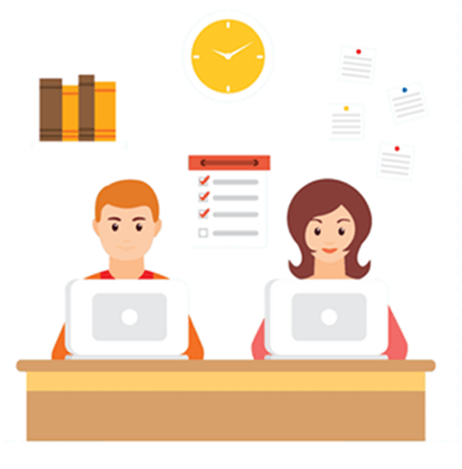 As of now, naukri.com lists around 35253 job openings for AI professionals and related careers in India. Some of the best job roles in this industry are Artificial Intelligence Engineer, AI Project Manager, AI Resident, AI Researcher, Data Scientist, Data Analyst, Data Engineer, AI/ML Developer, AI Lead, AI Specialist, AI Architect, Artificial Intelligence Consultant, and many more.
Some of the top organisations hiring AI professionals today are Amazon, Google, Apple, Cognizant Technology, Accenture, IBM India, Microsoft and many more. According to indeed.com, the average annual salary for an Artificial Intelligence Engineer or related roles can go up to $158k globally. In India, the same average is around Rs 9 lakhs per annum. With the Artificial Intelligence Course in Chennai, we provide various job opportunities to help you get a head-start in your professional career.
A
Adithya S

I found the Artificial Intelligence course in Chennai extremely helpful in my career. All the trainers were experts in the field, and I was able to learn a lot of meaningful information from them. We had regular assignments and projects that really helped me to understand the concepts better. I could not have asked for a better training program to invest my time in the month.
R
Rajesh Prabhu

I have always been interested in robotics and AI but never found the right place to start. With the AI Courses in Chennai at FITA Academy, I was able to work with many professionals on real-time projects. I am extremely grateful to my trainers and staff at FITA Academy for their continuous support and encouragement that helped me move forward.
U
Uditi Jain

I have completed my Artificial Intelligence Course in Chennai. At FITA Academy, I was able to get first-hand experience and training in various tools and techniques used in modern AI. Since I had no previous experience in AI, the trainers explained everything in simple language and were always available in case I needed any help. I have passed the certification with distinction and planning to build my career in this field.
M
Manisha N

After completing my course here, I can truly say that FITA Academy provides the Best Artificial Intelligence Training in Chennai. It has been a wonderful experience. The classes are entertaining and very informative. I am very satisfied with the training that I got during my course period here. Without a doubt, I highly recommend FITA Academy for a bright future
A
Abhinav Mishra

I have been looking at various opportunities in the field of AI. Most of them required me to clear a few certifications related to AI. I came across the Artificial Intelligence Training in Chennai and immediately joined after looking at all the positive reviews. With the guidance and training of the experts here, I was able to work with many tools and projects. After my course completion at FITA Academy, I got accepted into an MNC specialising in Robotics Engineering.
Have Queries? Talk to our Career Counselor
for more Guidance on picking the right Career for you!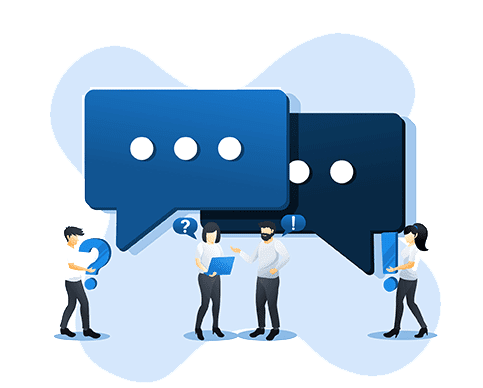 Artificial Intelligence Course in Chennai Frequently Asked Question (FAQ)
Additional Information
Artificial Intelligence is the simulation of human intelligence in a machine to enable them to think for themselves. It is used to perform mundane tasks that reduce human effort and inadequacy. With the help of domains like Machine learning, Big Data, Neural Networks, Deep learning and more, we are now capable of advanced perception to learn, reason, and resolve problems using machines. The field of drug development is one that is expanding quickly, and AI is greatly assisting researchers in this area. Researchers in biotechnology are also utilising AI to create microbes for industrial uses. Science is undergoing a substantial revolution because of AI.
Almost all industries rely on Artificial Intelligence for their business decisions. From marketing to automation, AI is an integral part of our digital lives today. Since innovation and evolution will only move forward, it is right to say that so will Artificial Intelligence. Thus, at FITA Academy, we adopt techniques to teach building intelligent computer systems and AI applications to problems.
Course Objectives of the Artificial Intelligence Training in Chennai
Describe the history of Artificial Intelligence and its role in industries.
Understand the basic AI concepts and their operations.
Learn Python programming language to run projects further ahead in the course.
Differentiate between Supervised and Unsupervised learning.
Demonstrate Machine learning algorithms and their functions in AI.
Implement Machine Learning and AI using Python.
Understand natural language processing, neural networks, and predictive analysis.
Explore tools, frameworks, libraries, and features used in AI.
Apply deep learning using TensorFlow to analyse results.
Learn image processing and computer vision for data analysis.
Understand the limitations of AI applications in problem-solving.
AI has a lot of advantages in the industry. The potential for AI in India is great since businesses are in dire need of certified experts who can draw valuable information from vast amounts of data. Due to its expansion, skilled AI workers are needed across many industries. Thus, it has a wide of job opportunities available for people interested in or wishing to pursue a future in this industry.
Skills Required To Become A Proficient AI Specialist
The fundamental skill necessary to become an AI expert is programming. Learning computer languages like Python, R, Java, and C++ to design and execute models is essential for becoming proficient in AI.
Your ability to execute machine learning models will increase as you become more familiar with how they operate. You should also be familiar with deep learning methods and be able to implement frameworks in order to create AI models from large datasets. Theano, TensorFlow, Caffe, and PyTorch are a few of the most popular artificial intelligence frameworks that an AI expert should be well-versed in.
AI engineers work with huge amounts of real-time data. To make sense of such data, these engineers need to be familiar with Spark and other big data technologies. One should also be familiar with other big data tools like Apache Spark, Hadoop, Cassandra, and MongoDB.
In order to complete tasks and deliver the appropriate results, an AI specialist is expected to have a thorough grasp of statistics and mathematics. For a strong foundation in Artificial Intelligence, it's essential to be knowledgeable in probability, algebra and statistics.
If you wish to work in the AI industry, business intelligence is an essential skill you must require. Most of the organisational management issues can be solved by effective artificial intelligence projects. You can turn your technology concepts into successful company endeavours if you have business intelligence. Regardless of your current industry, you should aim to develop a fundamental understanding of how businesses operate, the target markets they serve, and the competition within the market.
Innovative AI models and technological solutions could have to offer a wide range of solutions to a single problem. To draw valid conclusions, you must examine the information provided quickly. The majority of these skills can be learned and strengthened while pursuing your AI Courses in Chennai, through which you can look for additional opportunities and experiences to develop your skills in this field.
Different roles of an artificial intelligence expert
An AI engineer creates AI models utilising deep learning neural systems and machine learning algorithms in order to derive business insights that may be used to make decisions that will have an impact on the entire organisation. A diligent, analytical, and imaginative mind is necessary for the position of artificial intelligence engineer. They must have a sense of teamwork, be receptive, and be active listeners. Their technical expertise is quite varied and wide. AI engineers are proficient in statistics and maths with thorough knowledge in the development of AI algorithms, computer science, programming languages, and automated systems.
Machine Learning Engineer
Machine learning engineers play a significant role in the data science team. Their responsibilities include studying, developing, and creating the artificial intelligence that drives machine learning. A machine learning engineer frequently works closely with the data scientists who create the models for creating AI systems and the individuals who create and manage them. They also play a crucial communication role with other members of the team. They manage and optimise current artificial intelligence technologies for optimum efficiency.
It is the responsibility of research scientists to organise, carry out, and analyse data from carefully monitored laboratory studies, experiments, and trials. Almost every branch of science employs research scientists. They organise and conduct tests and inspections in a variety of fields, such as medicine, forecasting, geoscience, and other research. They are in charge of organising and carrying out tests, collecting and analysing data, doing fieldwork, developing fresh solutions to issues, and keeping updated with modern scientific and technological advancements.
Business Intelligence Developer
Engineers who create, operate and manage BI interfaces are known as business intelligence developers. These engineers are good at handling query tools, data integration and data visualisation, and data modelling tools. It takes extensive software engineering, databases, and data analysis knowledge to create BI interfaces. BI developer talents include creating and executing data-driven queries on demand, as well as the continual technological advancement of an organisation's BI infrastructure or services.
A data scientist examines company data to obtain valuable information. The data scientist converts the source data into an analysis-ready format after the data has been collected. The data must be cleaned and verified to ensure uniformity, completeness, and accuracy. The data scientist resolves the issue by raising the appropriate queries and obtaining understanding before beginning the data collecting and analysis. Data scientists collect both organised and unstructured information from a variety of different sources. Secure a career in this field by enrolling on the Data Science Course in Chennai to become a proficient Data Scientist.
Engineers who specialise in robotics serve as a link between cognitive psychology, computer science, electronics, and mechanics. They are responsible for constructing, setting up, testing robots and creating software programmes to operate their robots. They design automated systems that are employed in a particular industry to boost output and accuracy. Their main focus is on creating the methods and tactics needed to design and construct efficient robots. Some robotics experts also create the tools used to assemble the robots themselves.
The person in charge of creating, maintaining, testing, analysing, and assessing a company's data is known as a big data engineer. Large data engineers are ultimately responsible for assisting businesses in managing their big data. Their main role is creating and putting software systems into use and establishing data collection and processing mechanisms. Big data engineers are experienced software developers who are simultaneously outstanding coders, data scientists, and engineers. Any big data engineer may find themself executing a variety of jobs in this versatile role. A big data engineer might work in networking environments, help with required documentation, clear up data inconsistencies, and more.
Artificial Intelligence is a growing field that has found its way into almost all industries. AI shortens the time required to finish a task. It enables multitasking and reduces the burden on the resources available. With AI, traditionally, complex tasks can be finished without facing significant financial expenditures. AI has no disruptions and operates indefinitely. AI is applied extensively in the following sectors.
Medicine
Transportation
Banking
Finance
Manufacturing
Security
Classification Of Artificial Intelligence - 3 Types
Artificial Narrow Intelligence
The phase of artificial intelligence known as ANI involves computers that are only capable of carrying out a very precise set of activities. At this point, the machine only executes a list of predefined tasks; it is incapable of thinking. Narrow AI is a subgroup of AI that is capable of performing specified tasks. The most common and widely accessible type of artificial intelligence is narrow AI. Since narrow AI is only taught for a single job, it cannot accomplish tasks outside of its domain or set of constraints. As a result, it is often known as weak AI. A few examples of ANI include Siri, Alexa and IBM's Watson supercomputers.
Artificial General Intelligence
Artificial General Intelligence (AGI) is the stage in the advancement of artificial intelligence at which machines will have the capability to think and act similarly to humans. General AI aims to create a system that is intelligent enough to think like a person on its own. At present, there is no system that falls under general AI that can carry out every work as well as a person. Researchers from all across the world are currently concentrating on creating general AI devices. As generic AI systems are still being researched, it will take a long time and many resources to construct such programs.
Artificial Super Intelligence
Super AI is a degree of system intelligence where computers are capable of overtaking mankind in any task due to their cognitive abilities. It is the result of general AI. The level of artificial intelligence at which computers will be more intelligent than people is known as Super AI. Currently, ASI is an imagined scenario when machines have overtaken the planet, as seen in science fiction films and books. Strong AI has the capacity to understand, reason, solve puzzles, make judgements, plan, educate, and communicate on its own, among other crucial features. Super AI is currently just an idealised idea in the world of artificial intelligence. Real-world implementation of such systems is still a challenging endeavour.
Future Of Artificial Intelligence In Our Society
AI and Machine learning will only grow drastically from here. Artificial Intelligence is said to open many new possibilities that are beyond our imagination.
The productivity of our workplaces can be significantly increased by artificial intelligence, which can also help humans accomplish more work.
The human workforce may now focus on activities for which they are better qualified, such as those requiring creativity and empathy, while AI replaces laborious or dangerous tasks.
AI will be crucial to the healthcare sector since it will enable better and more precise disease diagnoses. AI will hasten and lower the cost of discovering new medicines.
Additionally, it will increase patient involvement in their care and make booking appointments and paying bills easier and less error-prone.
In the transportation industry, AI and machine learning are being used to lower workload, manage driver stress and exhaustion, and enhance on-time productivity.
In the near future, artificial intelligence will be crucial to the e-commerce industry. It will have a favourable effect on every facet of the e-commerce industry, from customer satisfaction to brand advertising and delivery.
AI also has a promising future in manufacturing, banking & finance, media, and many more industries.
The Artificial Intelligence Training in Chennai integrates relevant concepts for your industry-oriented knowledge. The trainers of this course are working professionals with several years of expertise in AI applications. In order to help aspirants keep current in their careers, they use the most recent techniques and features. Regular assignments, tests, hands-on projects, and practical workshops conducted at FITA Academy help you become a skilled professional to land your ideal career in this industry.
Read more