Course Highlights & Why Full Stack Developer Course in Bangalore at FITA Academy?
At FITA Academy, we offer a comprehensive curriculum that covers all the essential components needed to gain practical experience in this field.
Our course emphasises both front-end and back-end technologies, and it incorporates hands-on training to enhance the quality of instruction.
To ensure mastery of each module or topic, we offer practice sessions based on proofs-of-concept (POC).
Our Full Stack Developer Course in Bangalore is detailed and comprehensive, covering a wide range of Fullstack tools and frameworks.
The different Full Stack software ideas are first discussed at FITA Academy, after which we use real-time projects and illustrations to exemplify those notions.
Individuals with little to no prior understanding of the topic are welcome to enrol in our Full Stack Training.
FITA Academy provides flexibility in classes by offering both online and offline classes. We also offer fast-track classes for those with time constraints.
Students can opt for either weekend or weekday sessions, depending on their convenience.
A placement system is offered by FITA Academy, which has a network of more than 1,500+ small and medium-sized organisations.
Read more
Upcoming Batches
| | | | |
| --- | --- | --- | --- |
| 02-09-2023 | Weekdays | Monday (Monday - Friday) | |
| 05-10-2023 | Weekdays | Thursday (Monday - Friday) | |
| 07-10-2023 | Weekend | Saturday (Saturday - Sunday) | |
| 14-10-2023 | Weekend | Saturday (Saturday - Sunday) | |

Classroom Course
Get trained by Industry Experts via Classroom Course at any of the FITA Academy branches near you
Why Wait? Jump Start your Career by taking the Full Stack Developer Course in Bangalore!
Instructor-Led Live Online Course
Take-up Instructor-led Live Online Course. Get the Recorded Videos of each session.
Travelling is a Constraint? Jump Start your Career by taking the Full Stack Developer Online Course!
Have Queries? Talk to our Career Counselor
for more Guidance on picking the right Career for you!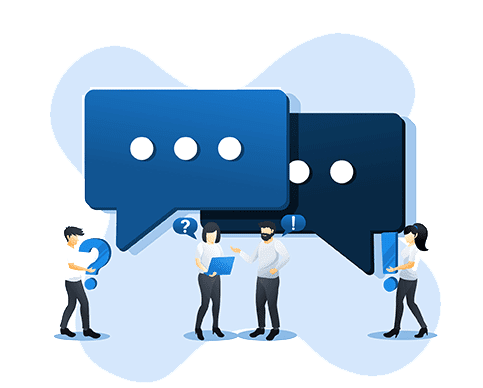 Trainer Profile
Experts who conduct our Full Stack Developer in Bangalore have 8+ years of working experience.
The mentors in this programme have worked on various Full Stack projects throughout their careers and share their knowledge with the students.
Our Trainers combine cutting-edge Full Stack frameworks, libraries, upgrades, and packages to retain your credibility in the industry.
Our trainers strongly value blended learning and implement it throughout the training modules.
Trainers of Full Stack Training in Bangalore provide practical training using a number of software applications using HTML, CSS, SQL, PHP, Java, and Python.
Our trainers ensure interactive and student-centred classes by maintaining classes with a limited number of students.
They gladly answer any queries from students and create an open and welcoming environment.
By organising mock interviews and group discussions, our trainers provide valuable advice on acing various interviews.
Features
Real-Time Experts as Trainers
At FITA Academy, You will Learn from the Experts from industry who are Passionate in sharing their Knowledge with Learners. Get Personally Mentored by the Experts.
LIVE Project
Get an Opportunity to work in Real-time Projects that will give you a Deep Experience. Showcase your Project Experience & Increase your chance of getting Hired!
Certification
Get Certified by FITA Academy. Also, get Equipped to Clear Global Certifications. 72% FITA Academy Students appear for Global Certifications and 100% of them Clear it.
Affordable Fees
At FITA Academy, Course Fee is not only Affordable, but you have the option to pay it in Installments. Quality Training at an Affordable Price is our Motto.
Flexibility
At FITA Academy, you get Ultimate Flexibility. Classroom or Online Training? Early morning or Late evenings? Weekdays or Weekends? Regular Pace or Fast Track? - Pick whatever suits you the Best.
Placement Support
Tie-up & MOU with more than 1,500+ Small & Medium Companies to Support you with Opportunities to Kick-Start & Step-up your Career.
Full Stack Developer Certification Training in Bangalore
About Full Stack Developer Certification Training in Bangalore at FITA Academy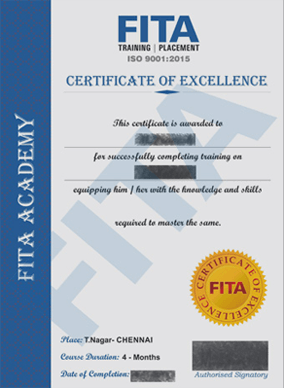 Full Stack Developer Certification Training in Bangalore
The Full Stack Developer Course in Bangalore at FITA Academy will equip our scholars with the essential theoretical and practical skills which will transform our pupils into accomplished full stack developers. On achieving the full stack certification course at FITA Academy, the trainees will be granted an accreditation from the institute, which will feature the performance of the students in the practical assessments and scores obtained in examinations.
Guided by the specialists of our institute, the scholars will acquire mastery in building up their own cloud-based applications. The learner can show up their procured accreditation to their professional network to get the necessary exposure to resources of career support which will additionally assist them with developing their professional opportunities. The Full Stack Development Training in Bangalore at FITA Academy holds a striking position and remarkable value for its thorough and expansive training with a modified approach to teaching and effective methods.
Getting the accreditation of Full Stack training will help you to exhibit your proficiency in front end and back-end technology covering all levels, i.e., the fundamental and advanced levels. The certification from FITA Academy is sufficient to demonstrate your expertise in the subject. This certificate can give you an edge in impressing hiring managers and boosting your resume to land your desired job. Those who are certified have a competitive advantage in receiving promotions and higher salaries compared to their colleagues.
The Full Stack Certification program at FITA Academy is designed to prepare students for a career and provides them with a wide range of skills to excel in complex projects, dealing with vendors, and multi-platform environments. This helps build a person's self-assurance. Our courses are structured in a way that covers all the practical skills that will be used in the workplace.
At present, there are no other official certifications that concentrate on Full Stack Development. Those who wish to demonstrate their knowledge can obtain the certificate from our Full Stack Course in Bangaloreor other Web Development certificates that cover the various languages and skills needed to become a skilled developer. Any forthcoming updates to Full Stack certificates will be communicated by FITA Academy.
Have Queries? Talk to our Career Counselor
for more Guidance on picking the right Career for you!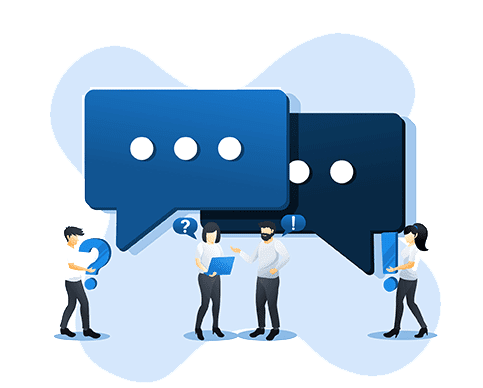 Job Opportunities After Completing Full Stack Developer Course in Bangalore
In the constantly evolving world of technology, full stack developer has become a significant job. Numerous industries like education, healthcare, transportation, retail, logistics, transportation and fitness seek to employ skilled and professional full-stack developers. The outlook for Full Stack developers appears to be extremely demanding, as an increasing number of companies recognise them as a valuable asset.
India and the USA have the most promising prospects for Full Stack developers in the future. Nevertheless, there are also excellent opportunities for similar professionals in other countries such as Australia, Canada, Germany, Singapore, and the United Kingdom. Companies such as Quest Global, Accenture, IBM India, Cognizant Technology, TCS, etc., are actively seeking to hire Full Stack professionals. The average salary of a backend developer is about 4,50,000 per annum. Similarly, the average salary of a front end developer is around Rs. 5,40,000 per annum.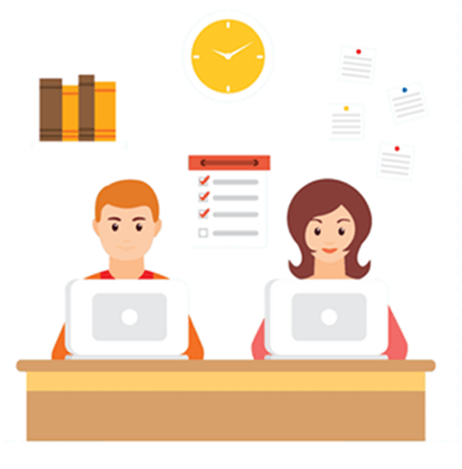 Many companies in every field, such as technology, finance and the healthcare sector, look for a professional website developer for the propagation of their company products and services. Being a website developer, you will be eligible to receive an average salary between Rs 5,50,000 per annum to Rs. 7,50,000 per annum.
Obtaining the full stack development certification will propel our trainees to the career path of becoming full stack developers who are proficient in both front end and back-end coding. Working on this post will incorporate the responsibilities of designing user interaction on websites, writing effective codes for mobile platforms and creating servers and databases for evaluating website performance.
Read more
A
Arjun Ahuja

I enrolled in the Full Stack Developer course in Bangalore after my graduation. The sessions have been both enjoyable and informative. My trainer usually gives examples from real-world situations and motivates us to think up our own original ideas. The materials and practical classes have both been of great use. Thanks to their placements, I was able to attend several interviews as well.
A
Anjana Sunil

I was worried about the possibility of losing my job due to the high level of competition in the IT sector. However, I have strengthened my skills in both the front-end and back-end platforms by completing the Full Stack Developer Course Bangalore. My trainers were very accommodating to all learners and made the classes engaging. Choosing FITA Academy has been the best decision for me to secure a promising future.
K
Kabish Murthi

I attended the Full Stack course at FITA Academy. My trainers were amazing not only in their technical knowledge but also in their constant effort to support their students. I was able to learn and apply the concepts despite being a beginner in this field. I am quite pleased with the training I received during my time at FITA Academy.
A
Aarav Bedi

A number of my clients found my work to be dull and unappealing. I enrolled in the Full Stack Course in Bangalore to broaden my skill set and improve my proficiency. My mentors for this course altered my perspective and educated me on the modern trends that impact my standing in this profession. I intend to apply all of the guidance from my trainers in order to go further in my career.
V
Vihaan Agarwal

I'm glad to talk about my experience with FITA Academy. The entire Full Stack course, from the quality of content to instructive assignments, helped me to understand the subject matters of Full Stack and helped me become a proficient developer in my company. I am grateful to the FITA Academy team and trainers who motivated me to attain my goals.
Have Queries? Talk to our Career Counselor
for more Guidance on picking the right Career for you!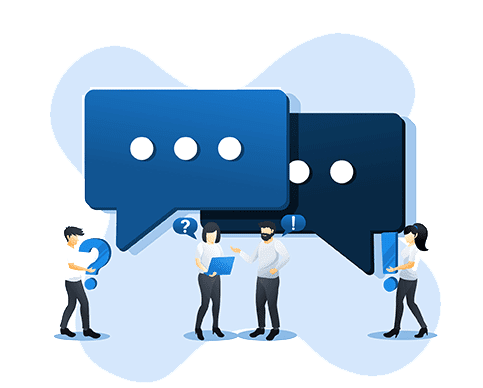 Full Stack Developer Course in Bangalore Frequently Asked Question (FAQ)
Additional Information
Full stack development is a term used to describe the process of developing both the front-end and back-end components of a web application. In other words, it involves building the user interface (UI), server-side logic, and database infrastructure that collectively make up a functional web application. A Full Stack developer is an individual who possesses the knowledge and capability to manage and supervise the complete web development process, which includes server management, engineering, consumer requirements, and database work.
Full Stack developers have become immensely popular and are highly sought-after by those interested in working in the rapidly growing technology industry. Applicants for this role must be highly adaptable and possess exceptional IT skills. Due to these characteristics, Full Stack developers are in high demand compared to other developers. TheFull Stack Developer Course in Bangalore cultivates strategic thinking and the ability to make rapid technical decisions in students, giving them an advantage over other developers.
Various Components of Full Stack Development
Databases
A database is a user interface that the operating system's file system provides to enable developers to create, store, modify, and delete permanent data with ease. Databases are sets of related data that simplify the process of inserting, deleting, and retrieving data. Tables, views, templates, and analytics are employed in databases to structure data.
Front-end Development
It is the user-facing portion of an application that is constructed using diverse technologies, including HTML, Jquery, and Cascading Style Sheets (CSS). Front-end developers are responsible for producing and designing the user interface components on a website or application, such as menus, icons, graphics, buttons, sections, links, and more. These tools are becoming increasingly popular as primary development tools since they allow programmers to meet the increasing demands for business applications while maintaining high quality. When designing user interfaces, developers must now take into account a broader range of screen sizes and network connectivity.
Back-End Development
The server side of an application, also known as the back end, comprises the host that provides data on demand, the interface that directs it, and the database that organises the information. Back-end engineers' primary objective is to develop software that can locate and send data to the front-end interface. Many of them depend on dependable enterprise systems like MongoDB, Teradata, Microsoft SQL Server, IBM DB2, and EnterpriseDB. There are also other widely used databases, such as PostgreSQL, NoSQL, and MySQL. Various platforms and languages like Java, Python, PHP, and C/C++ are utilised to build the application. Backend-as-a-service (BaaS) has emerged as a competitive option in recent years.
To gain a comprehensive understanding of back-end, front-end, and database technologies, consider enrolling in Full Stack Training at FITA Academy.
Full Stack development is a challenging and rewarding career path that requires a diverse set of skills and expertise. With the demand for web applications and software solutions increasing rapidly, there has never been a better time to become a Full Stack developer. Full-stack developers are essential for companies seeking to grow their technological capabilities. Full-stack developers are highly sought after because they possess expertise in multiple programming and coding languages and have a practical understanding of the various phases of software development.
Advantages of Full Stack Developers
Full-stack developers play a crucial role in producing highly effective software solutions for various applications while reducing the need for resources.
They help minimise errors and speed up turnaround times, leading to resource conservation.
These professionals possess expertise in both front-end and back-end coding, eliminating the need for specialised personnel to handle these components of web application development separately.
Full-stack engineers are known for their exceptional talent and flexibility, enabling them to provide high-quality software solutions.
Their multilingual abilities enable them to offer the most efficient and effective solutions to meet client needs.
Full-stack developers have the option to outsource their work, enabling them to select job opportunities that provide the highest income or assist them in enhancing their full-stack development abilities.
As a result of their versatility, full-stack developers are in high demand by leading IT companies such as Google, IBM, Microsoft, Infosys, and others. FITA Academy provides the top Full Stack Developer Course to ensure a lucrative career.
The ability of full-stack developers to handle multiple aspects of software development is one of the characteristics that protect their future job security, making them highly sought after due to their exceptional skills and efficiency in managing various development stages.
Hiring a separate front-end developer and a back-end developer can be costlier when compared to hiring a Full Stack web development expert who can handle both tasks.
When partnering with a professional full-stack development company, the employees must have knowledge and expertise in all the necessary technologies required for website development.
A dependable full-stack development company can be entrusted with complete website design and development. The in-house technologies used by the full-stack development team can make the development process more efficient.
The full-stack development team can divide the development and design tasks as per the project requirements, and by working collaboratively, they can deliver the project within the specified deadline.
Skills required by a Full Stack Developer
A Full Stack Developer is an independent professional who possesses the ability to work on every aspect of the Web Application and Development process.
They possess the skills necessary to work efficiently on both the client-side, frontend, and server-side, or backend software, as well as the database.
These developers are proficient at creating native and mobile applications as well.
Their broad range of knowledge equips them with the flexibility, adaptability, and agility required to work on software solutions in both startup and non-startup sectors.
Full Stack Developer has extensive knowledge of a variety of technologies, and they are proficient in many categories, from building a database to adding photos to a web page.
To be considered a Full Stack Developer, they should be proficient in different languages, libraries, frameworks, packages, and features surrounding those languages. Some of the widely-known components of Full Stack are HTML, CSS, JavaScript, jQuery, SQL, PHP, Java, Python, Oracle, MongoDB, and NodeJS.
They should also have in-depth knowledge of operating system infrastructure and server-side APIs.
In addition to technical skills, Full Stack developers should also possess strong problem-solving skills and the ability to work collaboratively with designers, product managers, and other developers to deliver high-quality software solutions.
They should be able to understand and navigate complex codebases, debug issues, and provide efficient and scalable solutions.
Various Job Roles and Responsibilities
Full Stack Web Developer
A Full Stack Web Developer is responsible for building both the front-end and back-end components of a web application. They must have expertise in programming languages such as HTML, CSS, and JavaScript and server-side languages such as Node.js, Python, or Java. They must also be familiar with database technologies, such as MySQL or MongoDB, and have experience working with APIs and web services.
Full Stack Mobile Developer
A Full Stack Mobile Developer is responsible for building mobile applications for iOS and Android devices. They must have expertise in front-end technologies, such as React Native or Flutter, as well as back-end technologies, such as Node.js or Java. They must also be familiar with database technologies and have experience working with mobile APIs and web services.
Full Stack Engineer
A Full Stack Engineer is responsible for designing and building the architecture of an entire web application, from the front end to the back end. They must have expertise in multiple programming languages and be able to work with a variety of different technologies and frameworks. They must also have strong problem-solving skills and be able to manage complex codebases.
Back-end Developer
One of the career opportunities our pupils will be exposed to in the field of full stack is backend development. Mastery of programming languages like Python, Ruby, Java, and PHP can help you become a skilful backend developer in any company. The responsibilities a backend developer holds are – writing web servers and API utilised by the developers of mobile applications and front end developers. Moreover, they manage the server-side web application logic and the unification of the work front end developers do.
Front-end Developer
Another interesting job our pupils can strive for includes the application of visual elements that people interact with on a web page. Such work is managed and dealt with by a front end developer. Moreover, the person in this job position abides by the duty of maintaining and enhancing websites along with optimising applications for good speed.
Website Developer
The work responsibilities assigned to a website developer are- writing creatively designed, functional and effective code by implementing best software development practices. They also contribute to the development of the company by using standard HTML/CSS practices for creating website layouts/ user interfaces.
Our certified professional trainers have years of experience and provide curated course materials for Full Stack Development. The theoretical as well as practical classes conducted by the faculty will render a multidimensional experience of learning to the scholars. The students in the course of learning full stack development will get a series of demonstrations on the testing codes in our fully equipped lab. The subject matter experts of FITA Academy have designed the conceptual framework incorporating equal weightage of theoretical concepts and their practical implementation in live projects and cases.
The first module of the curriculum framework is the introduction to HTML. Every full stack developer must have a knowledge of HTML along with mastery over topics like browsers and HTML attributes, elements, tags and doc types elements. Along with knowledge of HTML, web developers should also have a good grasp of CSS. Therefore, our experts have designed CSS as the second module of the course. This course will incorporate the study of significant concepts like styling, planning a layout and managing the behaviour of the web pages.
The faculty of FITA Academy will provide a series of demonstrations on the application of CSS to HTML, properties, values and selectors. Moreover, students will get a hold of working with CSS colours and backgrounds, CSS margins and borders, CSS box models, and padding, along with comprehension of other important concepts. Every web application has its important core data in which every full stack developer should possess fluency over modelling, storage as well as retrieval to disintegrate the software application into its basic data models. Hence, the third module of our educational framework is about data modelling, which will entail significant topics like creating a data model, data relationships, and relational databases. Moreover, the students will also learn about SQL, frontend design and backend engineering with data scripts.
Full Stack developers are experts in their field and are considered true all-rounders. Given the increasing demand for these specialists, it is reasonable to say that their scope is quite promising. FITA Academy ensures that its Full Stack Developer training program covers all the necessary components for real-world exposure in the field. This includes regular assignments, assessments, and hands-on projects for practical implementation.
The course covers all the latest trends and practices, making it ideal for career needs. FITA Academy offers the Best Full Stack Developer course in Bangalore, with 100% placement support from mentors. The course is designed to be easily understood and applied by students with various degrees of subject knowledge, making it possible for anyone, with or without a technical background, to become proficient Full Stack developers.
Read more