Course Highlights & Why RPA Training in Chennai at FITA Academy?
At FITA Academy, we incorporate all the basic and advanced topics of RPA in our certified RPA training in Chennai.
Our course comes with hands-on tutorials and live projects for a practical understanding of Software robotics.
To make the students industry-ready, our program offers certified hands-on training with a variety of products, including UiPath, Blue Prism, Automation Anywhere, WorkFusion, and Openspan.
We provide a flexible schedule of classes. Students can opt for either weekend or weekday classes in their comfort.
Students can customise their classes by either choosing offline or online classes according to their constraints.
The Robotics Process Automation Training in Chennai assists the students in comprehending the benefits of RPA.
We have partnerships with over 1,500+ organisations to ensure a prosperous career for our students.
With FITA Academy, explore more about the certification exams and job opportunities surrounding robotic process automation.
Read more
Upcoming Batches
| | | | |
| --- | --- | --- | --- |
| 23-09-2023 | Weekend | Saturday (Saturday - Sunday) | |
| 25-09-2023 | Weekdays | Monday (Monday - Friday) | |
| 28-09-2023 | Weekdays | Thursday (Monday - Friday) | |
| 30-09-2023 | Weekend | Saturday (Saturday - Sunday) | |

Classroom Training
Get trained by Industry Experts via Classroom Training at any of the FITA Academy branches near you
Why Wait? Jump Start your Career by taking the RPA Training in Chennai!
Instructor-Led Live Online Training
Take-up Instructor-led Live Online Training. Get the Recorded Videos of each session.
Travelling is a Constraint? Jump Start your Career by taking the RPA Online Training!
Have Queries? Talk to our Career Counselor
for more Guidance on picking the right Career for you!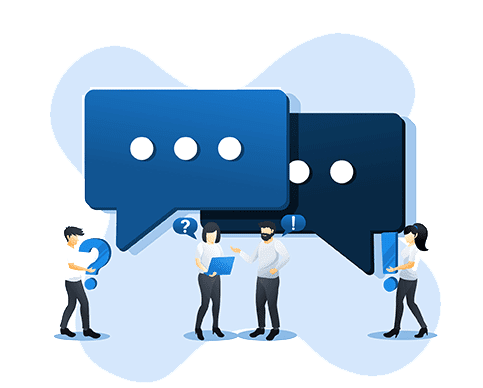 Trainer Profile
Live projects and their experiences are shared by the mentors of RPA training in Chennai to provide virtual exposure and practical implementation.
Our mentors have worked in RPA or related positions for 8+ years in reputable companies.
The most recent upgrades and modifications to the RPA-related tools and techniques are incorporated by our instructors into the course modules.
Our trainers have motivated our students to attempt industry-relevant certifications with a success rate of 100%.
FITA Academy mentors adopt hands-on assessments and student-centric teaching to deliver faster learning results.
The classes are held in small batches to ensure maximum interactions and rapport.
FITA Academy provides expert personnel, all-encompassing teaching methodologies, and relevant practical exercises.
Get the chance to interact with professional trainers at the RPA Training Institute in Chennai and acquire the best resources.
Features
Real-Time Experts as Trainers
At FITA Academy, You will Learn from the Experts from industry who are Passionate in sharing their Knowledge with Learners. Get Personally Mentored by the Experts.
LIVE Project
Get an Opportunity to work in Real-time Projects that will give you a Deep Experience. Showcase your Project Experience & Increase your chance of getting Hired!
Certification
Get Certified by FITA Academy. Also, get Equipped to Clear Global Certifications. 72% FITA Academy Students appear for Global Certifications and 100% of them Clear it.
Affordable Fees
At FITA Academy, Course Fee is not only Affordable, but you have the option to pay it in Installments. Quality Training at an Affordable Price is our Motto.
Flexibility
At FITA Academy, you get Ultimate Flexibility. Classroom or Online Training? Early morning or Late evenings? Weekdays or Weekends? Regular Pace or Fast Track? - Pick whatever suits you the Best.
Placement Support
Tie-up & MOU with more than 1,500+ Small & Medium Companies to Support you with Opportunities to Kick-Start & Step-up your Career.
RPA Certification Course in Chennai
About RPA Certification Course in Chennai at FITA Academy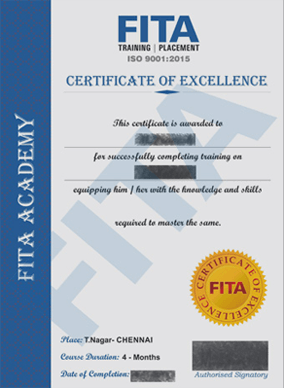 RPA Certification Course in Chennai
On successful completion of the Robotics Process Automation Training in Chennai, the candidate is awarded a course completion certificate. Most enterprises recognise this certificate as proof of your credibility in this subject. This certificate provides validation for the skills and concepts you acquired in the speculated time of enrollment. It acts as a verification for passing all the assignments and projects to become a successful RPA professional.
Students who obtain an RPA certification have the chance to keep up with the industry's changing trends, which is essential for anyone in this field of work. Only an accredited programme, like those provided by FITA Academy, can instruct students on how to put the ideas they learn into practice as RPA developers. Industry professionals teach these courses and design real-world projects that students may execute.
Anyone wishing to study the fundamentals should start at FITA Academy if they're looking for certified RPA training to get started on their RPA career path. By enrolling in the RPA Course in Chennai, you can upgrade your education and advance your career. Join FITA Academy to find out more about the UiPath RPA technology. This program also provides training to students ready for the RPA Developer Certification test.
Have Queries? Talk to our Career Counselor
for more Guidance on picking the right Career for you!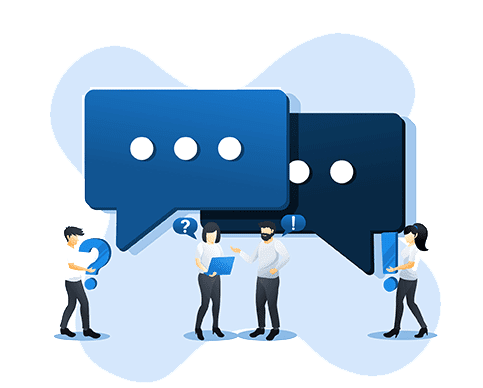 Job Opportunities After Completing RPA Training in Chennai
few years, robotic process automation has expanded rapidly. As RPA promises to replace monotonous, rule-based, manual digital processes with software robots, demand for RPA is rising in the RPA industry. Additionally, it guarantees that businesses will make their operational procedures error-free. RPA has given businesses a great way to use software bots to replace monotonous, repetitive, rule-based operations. It is presently assisting businesses that want to improve the precision and effectiveness of their workflow.
RPA was first broadly embraced in the IT industry. With exceptional outcomes, it astounded many large organisations as well as small and medium-sized businesses. Later, it was used in other industries like banking, accounting, and finance. This skill is beneficial for individuals interested in job roles related to Engineering, Testing, Administration, Analytics, Business Management, Support or Operations, and Web, Product, or Application Development. It is best suited for computer science enthusiasts, graduates, and undergraduates who want to advance their careers in this subject. As of present, naukri.com lists around 2730 job openings for RPA-certified professionals and related careers in India. Some of those job profiles include RPA Developer, RPA Architect, UIpath Developer, RPA Engineer, Application Developer, RPA Tester, Senior Software Engineer, RPA Tech Lead, etc.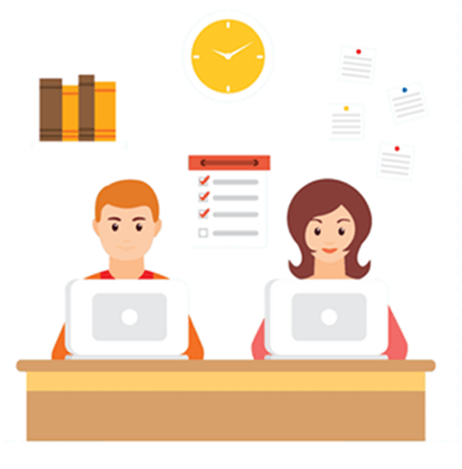 Some organisations hiring RPA-certified professionals actively today are HCL, KPMG, Mphasis, Accenture, IBM India, Cognizant Technology, and more. The average salary of an RPA specialist is around 5.6 Lakhs per annum. For the same role globally, the pay scale is $113k per annum. These censuses also vary with location, organisation, experience and skills. With the RPA Training in Chennai, you can confidently face the challenges of the industry.
R
Rizwan

FITA Academy has proved to be very beneficial moving forward in my career. It has been some time since I completed the RPA classes in Chennai, but the benefits still keep pouring in. I am lucky to have learned and worked under the expert guidance of these specialised professionals, who have helped me develop my position in the industry.
S
Swathy M

Having completed my RPA training at FITA Academy, I can wholeheartedly say that they are the best in town. I was able to gain direct knowledge from the experts who are still active in the industry. The environment there was very friendly and open. I was able to get a clear understanding of all the concepts and clear my doubts immediately.
V
Vishnu Vardhan

I am an active employee with 2 years of experience in the RPA field. I joined the RPA Training Institute in Chennai at FITA Academy. I had a great experience with the trainers and staff. The trainer was very approachable and ready to answer our questions. They gave me a lot of placement opportunities which helped me to get placed in a global MNC.
V
Vivek R

I have joined FITA Academy for RPA training in Chennai. The trainer made me understand robotic process automation very well. I was able to grasp the concepts easily, even though I am a newbie. The trainers here are experts in the industry and provided me with first-hand exposure to various RPA tools. I am grateful to FITA Academy for the opportunity.
J
Joshua Britto

The RPA Course in Chennai has brought positive changes to my career. I was looking for new and unique skills to start my learning experience, which was fulfilled by FITA Academy. The instructor gave easy explanations that anyone could grasp and relate to. I am grateful to them for their personalised guidance and look forward to bagging better job opportunities with my newfound proficiency.
Have Queries? Talk to our Career Counselor
for more Guidance on picking the right Career for you!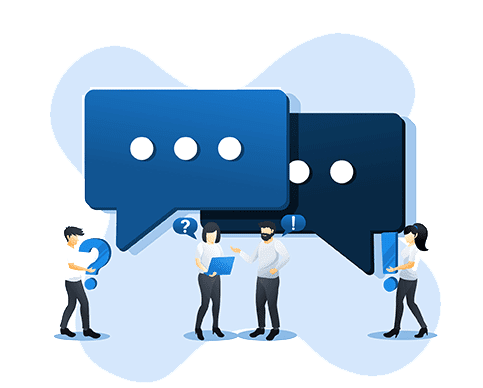 RPA Training in Chennai Frequently Asked Question (FAQ)
Additional Information
RPA or Robotic Process Automation is the practice of software robotics and artificial intelligence to complete mundane business tasks for faster outcomes. This lifecycle process provides better automation and new insights into using the application in business analytics. Though relatively new and seldom in use, RPA is an emerging technology of the modern world.
Automation technologies like RPA intend to fill in for human labour or inadequacy instead of replacing them. By adopting this practice in enterprises, the workflow can be faster and more coordinated. Some of the many advantages of RPA include its contribution to the healthcare, finance, customer service, HR, and supply chain management industry. At FITA Academy, we adopt all the relevant topics for certification and industry-oriented training.
A few of the global certifications surrounding this subject are
UiPath Certified RPA Associate (UiRPA)
UiPath Certified Advanced RPA Developer (UiARD)
Automation Anywhere Certified Advanced RPA professional
Automation Anywhere Certified Master RPA professional
Automation Anywhere Certified RPA trainer
Blue Prism Developer Certification (AD01)
Blue Prism Professional Developer Certification (APD01)
Blue Prism ROM Architect Certification (ARA01)
The Main Job Roles Of An RPA Specialist
An RPA developer collaborates with business managers and business researchers to establish and optimise workflow procedures. Successful RPA development involves a set of specialised abilities and industry best practices, including planning and documentation. Building, designing, developing, and implementing RPA systems is the core responsibility of RPA developers. To set up and assess automated processes, they use a variety of RPA tools and technologies, including UI Automation, Blue Prism, and others. With the RPA course in Chennai, learn to use these tools to examine the procedures and determine their automation.
To optimise workflows, an RPA developer must create workflow diagrams and document the process before it is used. They are often in charge of planning and overseeing projects for workflow automation. They are also in charge of testing and bug repairs; therefore, coding expertise is crucial. A good RPA developer must be adept at navigating a variety of relevant technologies, including Automation Anywhere and UiPath.
At a software or tech firm, a technical lead is a specialist who manages a group of technical employees. They frequently serve as team leaders for software engineering and development teams and handle technical difficulties relating to product releases, engineering work, and software production. They also provide the RPA team with technical training and directions. An RPA lead must ensure that projects are delivered on schedule, within budget, and with quality. They lead and allocate tasks to the RPA members. They collaborate and coordinate with process owners, developers, and IT teams for project implementation. To guarantee compliance with governance and protocols, they work closely with other departments and business units.
RPA Consultants will be in charge of designing, developing, testing, and implementing RPA bots that will interface with a variety of third-party applications. They will find areas where existing processes can be automated using RPA software and offer continuous operational support, such as upgrades, defect fixes, and any procedure that modifies operations. Learn to fine-tune and maintain RPA bots with the guidance of our expert trainers at the RPA Training in Chennai.
The RPA Consultant will also serve as an intermediary between the company and technology, assisting in the development of technological solutions that satisfy the business requirements of clients. In this process, the systems strategy is defined, the system requirements are created, custom technology solutions are designed, prototyped, and tested, and system deployment is supported.
The individual who creates the automation utilising RPA technology is known as the Automation Architect. This role requires the person to have at least a basic knowledge of programming, depending on the tooling being utilised. An RPA solution architect's duties include creating RPA solutions for various client requests. Identification and resolution of issues are the major priorities. They enable, set up, plan, create, construct, test, and maintain RPA within your company.
RPA will dominate the market because of its dependability, effectiveness, and cost advantages. Future industry dominance will belong to businesses that have engineers skilled in robotic process automation. Humans have always found robotics and artificial intelligence to be amazing. According to a recent analysis by Grand View Research, the market for robotic process automation is expected to rise dramatically and reach $8.75 billion by 2024.
What are the benefits of RPA?
Cost-effective - Cost savings are one of the main benefits of RPA since they happen quickly. A business can cut costs by up to 30% by automating tasks because software robots are less expensive than full-time employees.
Lower Operational risks - Some businesses prefer to outsource busy labour to other companies, but doing so increases the likelihood of inefficiency and human error. Because the task is done internally, RPA provides a superior solution with lower operational risk.
Quality and consistency - RPA technologies can automate those processes, which, when done by humans, create many errors. These bots are dependable, consistent, and capable of non-stop operation.
Scalability - With the use of RPA, businesses can simply grow or drop operations as necessary and can make modifications based on other important aspects.
Workload reduction - Automating routine chores like producing reports can let employees focus on more important work by drastically reducing their workload.
Increased customer satisfaction – Customers receive high-quality information because accuracy is retained and the operational threat is low.
Better business outcomes - Since workers are concentrating on tasks that are more valuable to the organisation, robotic process automation enhances outcomes that can be automated.
Most popular RPA tools
The primary purpose of the Blue Prism tool is to create software robots that assist in automating the workforce. This enables businesses to automate business processes in a flexible and economical way. The application features a visual designer with drag-and-drop functionality and is based on the Java programming language. Blue Prism makes business operations more flexible and economical by automating back-office procedures that are routine, rule-based, and labour-intensive.
Blue Prism continuously assists users in automating trillions of procedures with the help of its strong digital workers and self-learning creative designer tool. Due to its superior flexibility, safety, stability, compliance, and durability, the tool has an advantage over its rivals. Learn more about the special features of the Blue prism tool at the Blue Prism Training in Chennai.
Automation Anywhere is a popular tool that offers strong functionalities to automate difficult business operations. It is utilised to automate operations like these that are routine, rule-based, and handled by humans manually. It offers businesses an all-encompassing automation methodology. The goal of Automation Anywhere is to offer innovations for businesses using automation techniques and to create a strategic roadmap. By appropriately automating the tasks, it gets rid of errors caused by simple human mistakes.
Automation Anywhere is a web-based management solution. Automation management is aided by its Control Room. It mostly affects business operations and is used in businesses. The major goal of Automation Anywhere is to provide its users with accessible, secure, and robust services. Automation from this tool is error-free.
UiPath is a robotic process automation solution for extensive end-to-end automation. It offers firms ways to automate everyday office tasks for quicker business change. It converts laborious jobs into automated processes using a range of techniques. With UiPath Screen Scraping, data extraction from websites and applications is simpler. The data scraping wizard also aids in the collection of data that has a repeated structure. Any programme, including SAP,.Net, Java, Flash, and PDF, may be scrapped with no issues.
UiPath uses IT resources more effectively and has lower operational costs. UiPath is widely used by several prominent companies such as HCL, KPMG, TCS and more. Routine, tedious, and repetitive activities are transferred to robots in a company that has implemented RPA, freeing up staff to concentrate more on providing excellent customer service. For an extensive understanding, the RPA Training in Chennai provides hands-on training using the UiPath tool.
One of the RPA tools utilised in the process of improving user performance by automating, streamlining, and integrating the OpenSpan technology is OpenSpan. Open Span is an outstanding RPA tool that operates within the Microsoft Visual Studio Isolated Shell design platform. A distinctive and quick visual development environment is offered by OpenSpan Studio, enabling users to build runtime solutions for effective task fulfilment.
With the help of Open Span, users may connect with numerous programmes using a single interface while also automating repetitive manual operations. Users are helped by recommendations that show how to complete workflow tasks. Open Span employs cutting-edge techniques to gather process insights, optimise, and offer automation solutions.
Since 2012, 50,000+ aspirants have trusted FITA Academy with our training and are now employed in various IT companies. The RPA Training Institute in Chennai provides methods that are easy to study and apply, which allows learners from different walks of life to attempt them. Therefore, even those with little to no prior knowledge of the subject can benefit greatly from this training.
Mentors in this program are accredited expert trainers with years of experience using RPA models in the industry. To keep up with the latest trends, they include the most recent modifications and improvements to this technology. Students enrolled in this program have the option of studying the RPA course either through offline or online classes. Your professional requirements are fully met by the RPA Training in Chennai at FITA Academy.
Read more