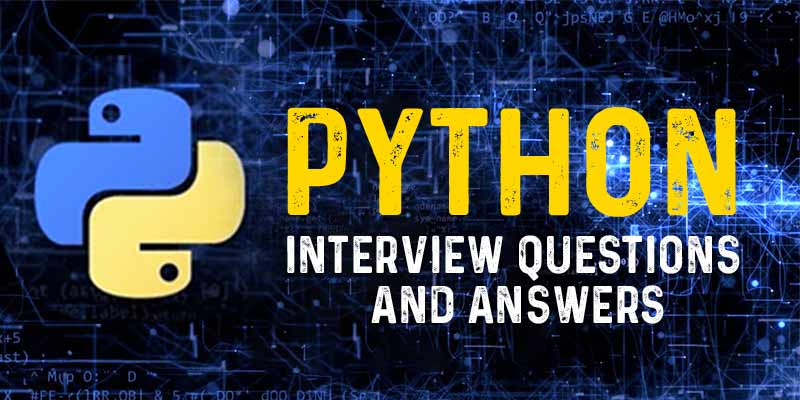 Major organizations prefer using Python for the development of applications because it results in a reduction of production time, speedy development and reduced time-to-market, increased business speed, and boosted competitiveness.
Python is constantly ranked as one of the top choices for developers and also recruiters. To help you impress the recruiters and get hired for the job you want, we present to you 101 Python interview questions and answers.
Python language is being adopted as a career choice by budding developers worldwide due to its versatility and easy coding syntax. Its other features like robust, extensive Library Support, Versatility, etc. have made it immensely popular. The extensive use of Python across many upcoming technologies has increased the likelihood of lucrative job opportunities therefore, the demand for Python professionals has grown.
Since the competition is so strong, it can be a little difficult to clear the interview. We highly recommend you to go through these Python interview questions and answers which are compiled for both beginners and experts. You can even download the Python interview questions and answers pdf.
We have tried to cover the most important and frequently asked questions in Python interviews in this article. We hope these questions and answers would be of great asset to you in cracking the interview you desire.
Apart from these preparation questions if you are willing to upskill your Python knowledge to ace that interview, check out Python Training in Chennai at FITA Academy. They provide extensive knowledge and training in python under the guidance of Python experts.