Course Highlights & Why Microsoft Azure Training in Chennai at FITA Academy?
The module of the course is expertly designed to meet the global standards and changing technology trends.
FITA Academy has more than 1,500+placement tie-ups with small and large businesses to help with placement.
Get exposed to popular Microsoft Azure tools like
Java
, Javascript, C++, Python and much more programming languages.
Project-centered learning of the Microsoft Azure Training in Chennai.
A mix of theory and practise in the classroom brings students' creativity.
FITA Academy carefully chooses the industry experts and certified trainers who lead the sessions.
Students have regular review sessions to improve their skills.
Convenient batch times: weekdays and weekends. Requests can also be made for other timings.
Microsoft Azure courses in FITA Academy have a highly interactive class environment.
Mock interviews are done to help students get better at interviews.
In addition to learning technical skills, students also learn "soft skills" that companies look for.
Read more
Upcoming Batches
| | | | |
| --- | --- | --- | --- |
| 23-09-2023 | Weekend | Saturday (Saturday - Sunday) | |
| 25-09-2023 | Weekdays | Monday (Monday - Friday) | |
| 28-09-2023 | Weekdays | Thursday (Monday - Friday) | |
| 30-09-2023 | Weekend | Saturday (Saturday - Sunday) | |

Classroom Training
Get trained by Industry Experts via Classroom Training at any of the FITA Academy branches near you
Why Wait? Jump Start your Career by taking the Microsoft Azure Training in Chennai!
Instructor-Led Live Online Training
Take-up Instructor-led Live Online Training. Get the Recorded Videos of each session.
Travelling is a Constraint? Jump Start your Career by taking the Microsoft Azure Online Course!
Have Queries? Talk to our Career Counselor
for more Guidance on picking the right Career for you!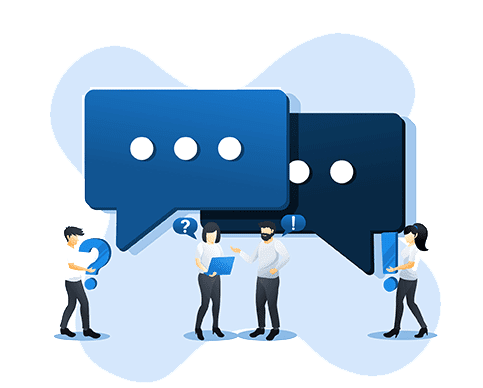 Trainer Profile
Our trainers teach students the technical and soft skills they need to be successful in the real world.
The trainers at FITA Academy are experts in their fields. They teach the students what they've learned from their own work.
Trainers know a lot about new technologies and software that they can use to teach their students. They also know enough about how design styles change over time.
Teachers of Microsoft Azure Training in Chennai, help their students make a unique portfolio that will make them stand out.
Our trainers help students improve their creativity and ability to see the big picture through the Azure Courses in Chennai.
Trainers give students helpful feedback so they can learn from their mistakes and become experts in the field.
They work individually with every student to help them use their ideas and creativity to do better in the field.
Trainers mix theoretical and practical skills in the classroom to help students improve their skills.
All of the trainers at the academy keep the class atmosphere interactive by being willing to answer any questions students have.
They help students feel more confident by giving them mock interviews and helping them build their resumes.
Features
Real-Time Experts as Trainers
At FITA Academy, You will Learn from the Experts from industry who are Passionate in sharing their Knowledge with Learners. Get Personally Mentored by the Experts.
LIVE Project
Get an Opportunity to work in Real-time Projects that will give you a Deep Experience. Showcase your Project Experience & Increase your chance of getting Hired!
Certification
Get Certified by FITA Academy. Also, get Equipped to Clear Global Certifications. 72% FITA Academy Students appear for Global Certifications and 100% of them Clear it.
Affordable Fees
At FITA Academy, Course Fee is not only Affordable, but you have the option to pay it in Installments. Quality Training at an Affordable Price is our Motto.
Flexibility
At FITA Academy, you get Ultimate Flexibility. Classroom or Online Training? Early morning or Late evenings? Weekdays or Weekends? Regular Pace or Fast Track? - Pick whatever suits you the Best.
Placement Support
Tie-up & MOU with more than 1,500+ Small & Medium Companies to Support you with Opportunities to Kick-Start & Step-up your Career.
Azure Certification Courses in Chennai
About Azure Certification Courses in Chennai at FITA Academy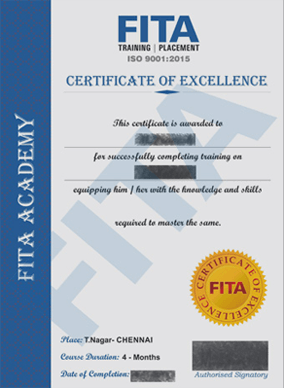 Azure Certification Courses in Chennai
A Microsoft Azure Training Certification from a well-known school shows that you keep learning and work hard to get more professional. This could be an added advantage if you are interviewing with several other people for the same job. Getting a certificate from FITA Academy can make you stand out. Also, certification from this academy has a unique standard because most companies know how it teaches both theory and practice simultaneously. The certification shows that you know how to use popular Microsoft Azure tools like C++, Java, Javascript, Python, and other programming languages. The certification makes a lot of jobs possible. Certification from FITA Academy is important because it gives you the skills you need to be an expert in Microsoft Azure. The certification also shows that you have worked on real-world projects with your trainer and experts from the industry. It lets you meet experts in your field and learn about new technologies and trends.
Have Queries? Talk to our Career Counselor
for more Guidance on picking the right Career for you!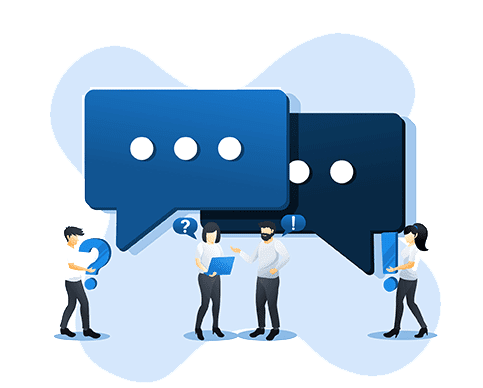 Job Opportunities After Completing Microsoft Azure Training in Chennai
Microsoft Azure is a big deal in the world of cloud computing, and Fortune 500 companies are using it more and more. Because Microsoft Azure is becoming more and more popular quickly, there is a growing need for people with Microsoft Azure Certification. If you plan to create a career in cloud computing, which is becoming increasingly important, getting Microsoft Azure Certification is a great step to start. Azure is one of the first public cloud services, so all of its certifications are in high demand, and the number of jobs for people with Azure certifications keeps going up. Microsoft Azure is in high market demand, making it a good career choice. The demand for expertly trained and certified Azure Practitioners from a renowned academy is growing quickly because more people possess a basic knowledge of Azure in recent days. A few of the top professions that demand Azure training are listed below,
Azure Cloud Architect
The job of the cloud administrator is to set up, run, and take care of systems on the Microsoft Azure platform. If you're good at running, managing, and installing cloud-based programmes, sign up for the Azure Training in Chennai today to qualify for the job of a cloud administrator.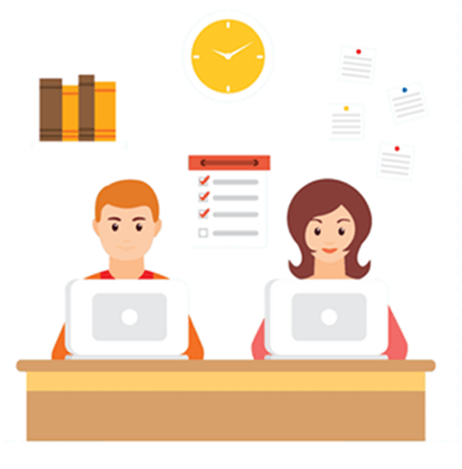 The word "architect" tells you enough about the job to know that you'll be working with engineers, clients, technical leaders and stakeholders. A cloud architect works on technical architectures and leads implementation to make sure that a wide range of new technology is used.
Cloud Developer
The main job of a cloud developer is to work on projects to build cloud applications. A cloud developer is like an engineer for the virtual and global cloud network because they make programmes and software for it. A cloud developer does everything that a web designer or computer programmer does.
Cloud Sales and Purchase Manager
You might want to change your mind if you think IT professionals have nothing to do with selling and buying. As a cloud sales and purchase manager, you can work for a company that is trying to adapt to Microsoft Azure. With an Azure Cloud practitioner certificate, an IT professional can do a lot more with their career. You have the chance to make a big difference in how creative technology moves forward in an organisation. Also, you will be able to work with IT architects and software developers if you get the certification.
Cloud DevOps Engineer
A DevOps engineer is someone whose skills go beyond development and whose job requires a lot of skill and responsibility. Their range of skills includes setting up and running systems. DevOps engineers work with developers, system operators, and the tech team. They have more than one job because they also deal with the release of codes.
Azure Big Data Specialist
The Azure big data specialist can design and then set up big data services in a way that makes the data useful. To get this job, you need to have a lot of experience with data analytics. Companies want to hire people who know about architecture and how to define Azure big data services. Azure Courses in Chennai provide the necessary knowledge and experience on this matter.
Azure Networking Specialist
Networking experts plan, build, fix, and keep an eye on computer networks. They make sure the networks work well by collecting performance data, keeping an eye on security, predicting problems, and fixing any problems that come up. Azure gives each resource in a virtual network through a private IP address from the address space that you give it.
Microsoft Azure Training in Chennai offers a course module that suits all the above major job roles available for an individual with the knowledge of Microsoft Azure. Different industry experts are brought in for conducting workshops to understand more about each role.
Read more
P
Prem

The Microsoft Azure course at FITA Academy is so far the best institute to learn from. The teachers are very interactive and practical. The practical knowledge I gained throughout the course helped me to reach great heights in my workplace. They also help students find jobs and guide them through their careers for their own good. Good Job, FITA Academy!
J
Jeff

I have been looking for the best Azure Training in Chennai and came across FITA Academy. although I was new to Azure the trainers of the institute were very kind and friendly to take the time and teach. Though there are many students in the class the teachers take individual care of every student making sure everyone comes out with flying colours. Now am placed in a reputed company with a good-paying salary. I would recommend FITA Academy to anyone looking for an institute to learn Microsoft Azure.
V
Veena

I finished my class at FITA Academy a week ago. Special importance is given to the technical skills we choose and also work on developing soft skills that are important in the workplace to make a good impression. They also held a lot of workshops with experts in the field, which helped them make connections and gave them real-world experience on the job. Much appreciated, FITA Academy!
Have Queries? Talk to our Career Counselor
for more Guidance on picking the right Career for you!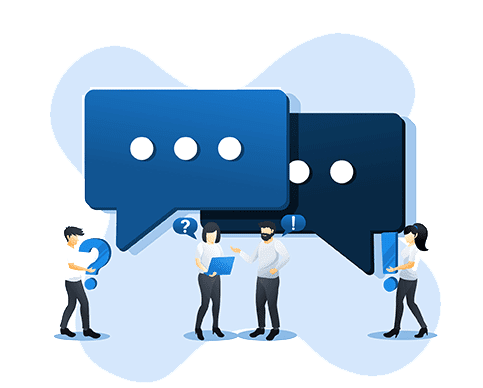 Microsoft Azure Training in Chennai Frequently Asked Question (FAQ)
Additional Information
Microsoft Azure
Microsoft Azure also called Windows Azure, is the public cloud computing platform from Microsoft. It offers many cloud services, such as computing, data analysis, storage, and networking. Users can pick and choose which of these services they want to use to build and scale new apps or run existing apps in the public cloud.
It is the most popular cloud service provider, based on what the market needs, there are twelve role-based Azure certifications. By getting one or more of the Azure role-based certifications, you can help your career grow and be recognised in the market. Currently, most businesses use Azure cloud services, and the need for professionals certified in Microsoft Azure is growing.
Uses
The most common way to use Microsoft Azure is to run virtual machines or containers in the cloud. These computing resources can host infrastructure components like domain name system (DNS) servers, Windows Server services like Internet Information Services (IIS), or third-party applications. Microsoft also lets you use other operating systems, like Linux, that are not made by Microsoft.
Azure also serves as a platform for hosting databases in the cloud. Microsoft has relational databases that don't need a server, like Azure SQL, and databases that don't need a server, like NoSQL. Also, the platform is often used for backup and recovery after a disaster. Many organisations use Azure storage as an archive to meet their long-term data retention needs.
Microsoft Azure Training in Chennai provides enough exposure for students on all the necessary technical skills with a strong foundation. This helps you in finding a better place for yourself in the field of cloud computing.