Course Highlights & Why Java Training in Chennai at FITA Academy?
FITA Academy offers certification-specific training at our Java Training Institute in Chennai. It integrates relevant components necessary to pass global and professional certification exams.
The course comes with hands-on lessons and live projects to teach industry-level practices.
Our Java Course in Chennai offers a regular pace and fast track for the benefit of students.
FITA Academy training courses come with a flexible schedule for learners. They can enrol in offline classes and live online classes.
We provide a blended learning course for beginners as well as experts looking for in-depth proficiency, as this training program covers topics from scratch.
Practical and conceptual assignments and assessments are present for practice after the completion of each module.
FITA Academy offers java training in Chennai with a placement support system having an established network of 1,500+ small and medium companies.
Discuss information on certification exams and resume build-up for better career prospects surrounding this subject.
Read more
Upcoming Batches
| | | | |
| --- | --- | --- | --- |
| 02-11-2023 | Weekend | Saturday (Saturday - Sunday) | |
| 04-12-2023 | Weekdays | Monday (Monday - Friday) | |
| 07-12-2023 | Weekdays | Thursday (Monday - Friday) | |
| 09-12-2023 | Weekend | Saturday (Saturday - Sunday) | |

Classroom Training
Get trained by Industry Experts via Classroom Training at any of the FITA Academy branches near you
Why Wait? Jump Start your Career by taking the Java Training in Chennai!
Instructor-Led Live Online Training
Take-up Instructor-led Live Online Training. Get the Recorded Videos of each session.
Travelling is a Constraint? Jump Start your Career by taking the Java Online Training!
Have Queries? Talk to our Career Counselor
for more Guidance on picking the right Career for you!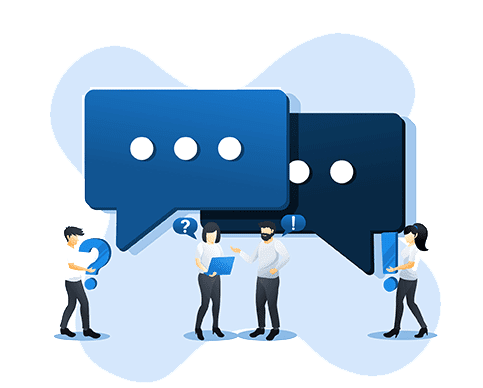 Trainer Profile
You will apply your knowledge on industry-relevant projects as instructed by our expert mentors.
To keep the learners up-to-date with modern technologies, our mentors at this Java Training Institute in Chennai integrate various tools, platforms, libraries, and in-demand packages to keep the learners up-to-date with practices.
Mentors in this course have collaborated and worked on several web application projects using Java programming throughout their careers in an enterprise environment.
Our mentors hold a working experience of more than 8+ years in Java programming language and related industries.
The latest technology and updates surrounding Java and its certifications are adopted in the Java Training in Chennai by our trainers in the course modules.
Our mentors in FITA Academy take responsibility for the conceptual and practical understanding of fundamental and core Java concepts.
Interested learners can find career guidance and advice specifically suited to their potential.

Learn at FITA Academy & Get Your
Dream IT Job in 60 Days
like these Successful Students!
Features of Java Training in Chennai at FITA Academy
Real-Time Experts as Trainers
At FITA Academy, You will Learn from the Experts from industry who are Passionate in sharing their Knowledge with Learners. Get Personally Mentored by the Experts.
LIVE Project
Get an Opportunity to work in Real-time Projects that will give you a Deep Experience. Showcase your Project Experience & Increase your chance of getting Hired!
Certification
Get Certified by FITA Academy. Also, get Equipped to Clear Global Certifications. 72% FITA Academy Students appear for Global Certifications and 100% of them Clear it.
Affordable Fees
At FITA Academy, Course Fee is not only Affordable, but you have the option to pay it in Installments. Quality Training at an Affordable Price is our Motto.
Flexibility
At FITA Academy, you get Ultimate Flexibility. Classroom or Online Training? Early morning or Late evenings? Weekdays or Weekends? Regular Pace or Fast Track? - Pick whatever suits you the Best.
Placement Support
Tie-up & MOU with more than 1,500+ Small & Medium Companies to Support you with Opportunities to Kick-Start & Step-up your Career.
Java Certification Training Institute in Chennai
About Java Certification Training Institute in Chennai at FITA Academy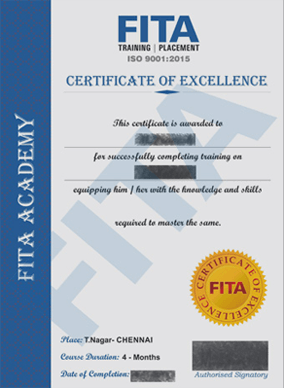 Java Certification Training Institute in Chennai
Java certification is an important certificate that can help you land a new job in Java development. Additionally, it's the best way to show off your expertise and knowledge of the Java programming language. Additionally, it may open doors to more prospects for advancement, greater responsibility, and higher pay. Developing your coding and programming skills is one of the key advantages of earning a Java certification. Certifications can help you keep current on the newest practices and technology because programming language evolves and changes constantly. You might gain prospects for promotion by strengthening your programming abilities. Additionally, you might develop a skill that enables you to look for a wider variety of jobs.
On successful completion of the Java Training in Chennai, the candidate is awarded a course completion certificate. Most enterprises recognise this certificate as proof of your credibility in this subject. This certificate provides validation for the skills and concepts you acquired in the speculated time of enrollment. It acts as verification for passing all the assignments and projects to become a successful Java professional. The Java Course certificate from FITA Academy is sufficient to authenticate your proficiency in the subject. However, mentors at FITA Academy encourage learners to extend this knowledge to earn global certifications, much like our Java Course in Chennai. It helps set apart your resume from other candidates.
For many candidates, the concept of learning a new programming language is challenging enough. But, it can be even more daunting when you hear 'certification in hand'. Thankfully, we help you to ease your mind with a host of practical and hands-on training on the fundamentals of Java. The training is held at FITA Academy in Chennai, home to top Java training professionals. The Academy offers a variety of courses on various topics, and its offerings are unique in the industry. If you're looking to learn more about the benefits of working with an experienced programmer, enrol on the Java Training Institute in Chennai to become a certified programmer.
Have Queries? Talk to our Career Counselor
for more Guidance on picking the right Career for you!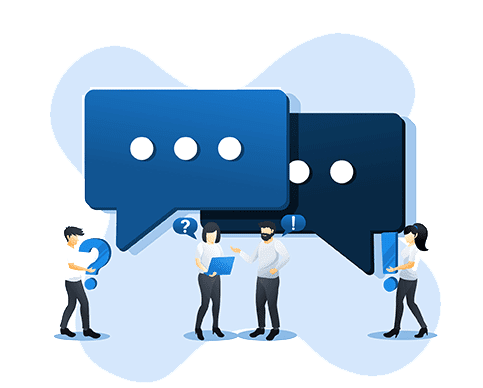 Job Opportunities After Completing Java Training in Chennai
Many companies and IT organisations are looking for qualified people to develop their software applications as Java gains in popularity. Java developer salaries are influenced by the jobs available and the Java developer requirements. These businesses hire Java programmers to create a variety of software applications. The scope for java developers in the IT sector is really broad. The Java Institute in Chennai aids students in finding the ideal career on course completion.
Java-certified individuals enjoy a lot of perks in the industry, like high pay and position of seniority. As one of the most in-demand languages, it also comes with large-scale deployment and revenue. Almost all technical job roles desire some knowledge of Java from the candidate today. This skill benefits individuals who work in Programming, Development, Engineering, Administration, and Designing. Many young computer science enthusiasts also seek out Java certification programs to advance their careers in this language.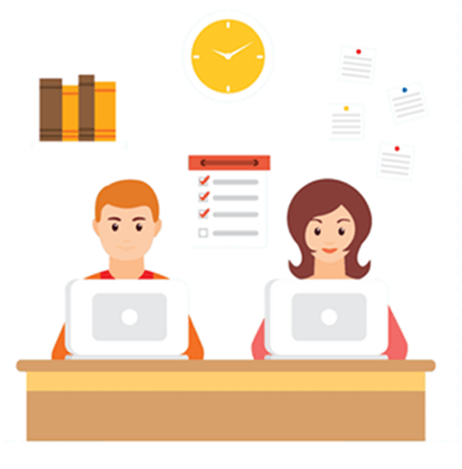 There are over 22,000+ job openings in various job portals for Java-related positions. Some of those job profiles include Principal Software Engineer, Java Backend Professionals, GCP Certified Professional Architect, Oracle Certified Java Trainer, Software Developer, Network Engineer, Java Programmer, Scrum Master and more. An entry-level Java developer in India might anticipate making between Rs. 4 lakhs and Rs. 5 lakhs annually. The average salary for the same on a global scale is around $98k per annum.
Infosys, Cognizant, and Tata Consultancy Services are a few well-known businesses that employ Java developers. There is a JAVA in every organisation that wants to boost digital transformation by gaining greater visibility of their digital transformation strategy, processes, and outcomes. Java Training in Chennai is a great option for an organisation that wants to gain greater visibility into what is working and how to take action on it.
Read more
S
Salim Abdul

I have completed my Java Training in Chennai from FITA Academy. I was able to get professional guidance under expert trainers. The classes were taught in simple language and were easy to follow. I was able to clear my Java certification with ease. They also helped me find a suitable job through their placement systems. I highly recommend FITA Academy for fresh and positive beginnings.
M
Mithulan

I have been working in a software company for the past few years. I needed to get certifications to upskill my skill sets for further promotions. I joined the Java Training Institute in Chennai under my peer's recommendation. I was able to gain hands-on experience using Java and its tools. The trainers were all well-versed in Java programming and shared their experiences, from which I was able to get a better understanding.
R
Rakesh V

Java training in Chennai has helped me advance in programming concepts ahead of my class. As a college student, it has allowed me exposure to real-world programming and projects, which have come to my aid in competitive coding as well. I can mostly run my codes without error or at least correct them in a short time. I thank my mentors at FITA Academy for making this achievement possible.
D
Dhruv M

The Java Course in Chennai has taught me several ways to utilise my newfound Java knowledge. The trainers and staff were very friendly and accommodating. I have not only improved my skills for a beginner to master the subject but was able to do it at my own pace without any rush. It has been an enriching experience. I recommend this program in high regard.
S
Sangeetha Krishnan

I have joined FITA Academy for Java Training in Chennai. The trainer made me understand coding very well. I was able to grasp the concepts easily, even though I am a newbie. They answered all of my questions and provided me with first-hand exposure. I got the opportunity to attend multiple interviews and complete my certification exam as well. I am grateful to FITA Academy for the opportunities.
Have Queries? Talk to our Career Counselor
for more Guidance on picking the right Career for you!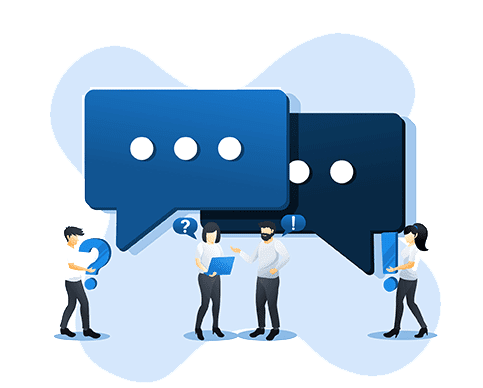 Java Training in Chennai Frequently Asked Question (FAQ)
Additional Information
Java is a high-level, object-oriented programming language. It was developed by Sun Microsystems and is presently under the ownership of Oracle Corporations. It is in use by several large organisations primarily for application development, among other practices. It sports arrays, loops, functions, data structures, Object-Oriented programming, XML, and frameworks like Hibernate, Spring, and Service-Oriented Architecture (SOA), among other essential concepts or features.
Millions of devices, including laptops, smartphones, gaming consoles, medical equipment, and many more, employ the object-oriented scripting language and computing platform known as Java. Java's syntax and principles are derived from the C and C++ languages. A research initiative to create cutting-edge software for numerous network devices and integrated systems gave birth to the Java programming language. Some of the many advantages of Java that make it so popular among developers are its high performance, robustness, security, portability, and support for multiple OS.
Features of Java Programming Language
Platform independent
The JVM then executes the bytecode that the compiler produced after converting the source code to bytes. This means that if we develop a programme on Windows, we can run it on Linux, and vice versa. This code can run on any platform, including Windows, Linux, and macOS. Although each operating system uses a separate JVM, after bytecode has been executed, all operating systems yield the same results. Java is a platform-independent language for this reason.
Object-oriented programming
An approach to object-oriented programming is to structure the programme as a collection of objects, each of which indicates an object of the class. There are four central ideas in object-oriented programming:
Abstraction
Encapsulation
Inheritance
Polymorphism
Robust
Java is a powerful and dependable language. As a result of its design, which prioritises error detection as early as possible, the Java compiler is able to identify mistakes that are difficult for other programming languages to spot. Garbage collection, error handling, and memory allotment are the three main components of Java that provide it robustness.
Sandbox Execution
With the aid of a bytecode validator, Java programmes run in a distinct environment that enables users to run their apps without affecting the base system. The bytecode validator, whose function it is to examine the code for access violations, also adds an extra layer of protection.
Portable
As is common knowledge, Java code created on one system can execute on another. Java is portable because of its platform-independent characteristic, which allows its platform-independent bytecode to be run on any platform.
High-Performance
Java's architecture is designed to minimise runtime overhead, and at times, it uses a Just In Time (JIT) compiler to generate code on-demand, generating just the methods that are actually called, allowing programmes to run more quickly.
Flexible
Due to the fact that Java is entirely object-oriented, we have the freedom to add classes, new methods to existing classes, and even brand-new classes through sub-classes. Java even allows native methods, which are functions created in languages other than Java, such as C and C++.
A professional with expertise in creating and maintaining Java-based programmes is known as a Java developer. In order to produce efficient solutions for their clients, they collaborate with other software engineers and web designers. This person aids with the creation of high-volume, low-latency apps. They also enhance and oversee Java-based programs and applications. A developer is in charge of several Java-related duties throughout the whole software life cycle, from design and conception to testing. To get hands-on experience in Java programming, enrol on the Java Course in Chennai for a thorough understanding.
As a person specialised in Java programming, they are required to design a compact, dependable, transportable operating platform to satisfy the client's needs. They can recognise and fix issues that arise during the process since they are involved in the whole development of a solution or product. According to their needs, businesses typically hire junior and senior Java engineers.
Java developers will continue to be in demand as long as Java continues to operate on a large variety of devices and the majority of Android apps are built in Java. Java is favoured for DevOps, AI, serverless services, continuous integration, big data, and smartphone, in addition to being preferred for Android and the web. Despite the fact that numerous new programming languages have their own user bases and applications, Java programming retains its distinct charm and a vast ecosystem of Java goods and technology that is nearly impossible to replace.
For business applications and multinational corporations, Java is the ideal choice. It is utilised by numerous well-known companies and organisations in connection with various technologies and contemporary integrated infrastructure. Java developers have a very wide and profitable future. They are among the experts with the highest demand and pay rates globally. There are good resources and several possibilities for those who are just learning Java or who wish to pursue a career in Java programming to advance along this route.
Global certifications offered in Java
A Java certification will help you learn how to build programs using the Java language and can attest to your language competency. Additionally, by proving to companies that you are a competent programmer through this certification, you may have a better chance of receiving a job offer. A few of the globally recognised certifications include
Oracle Certified Associate (OCA)
Oracle Certified Professional (OCP)
Oracle Certified Expert (OCE)
Oracle Certified Master (OCM)
Some common queries about these certifications are below
How to enrol for these certifications?
All the certification programs are available online to take up in the comfort of your preferred location.
What format do they follow for the exam?
These exams consist of 60-85 multiple-choice questions to solve that you need to solve in 2-3 hours to receive a result. The number of questions and time vary with the certification program.
What is a passing mark for each exam?
The passing mark for these certifications is a minimum of 63-71%, depending on the certificate.
Are these certifications valid for a lifetime?
Oracle certifications do not expire. However, they lose relevance with time. So it is always wise to re-earn them every few years.
What is the pocket pinch for earning these certifications?
The cost of earning each certification is variable and location dependent.
One can choose between technical and managerial positions such as technical architect, project manager, full-stack developer, Java developer, and others based on their education, hobbies, and abilities. There are a variety of roles after getting trained from our best Java Training Institute in Chennai that can be associated with the digital transformation of an organisation, and there are many responsibilities.
Skills Required
Proficiency in Java and a thorough knowledge of its systems.
Adequate familiarity with OOP (Object-Oriented Programming) patterns and concepts.
Familiarity with various architectural and design trends.
The capacity to create reusable Java libraries.
Familiarity with Java concurrency patterns.
Basic knowledge of the Model-View-Controller (MVC) design pattern, Java Database Connectivity (JDBC), and RESTful web services.
Working knowledge of well-known web application platforms like Play and Spark.
According to the project's requirements, sufficient knowledge of Java GUI technologies like Swing, SWT, and AWT.
Being able to produce understandable, tidy Java code.
Basic understanding of Java's class loading process.
Knowledge of working with embedded and external databases.
Recognising the fundamental design tenets of a scalable application.
Able to characterise and assist business processes through the creation of database schemas.
Job Roles of A Java Specialist
Java Developer- A programmer that creates, creates, and manages Java-based software and applications is known as a Java Developer. Being a Java developer today is among the most in-demand professions due to the fact that the majority of large firms use Java to construct software platforms and backend services. Throughout the whole software development process, from idea and implementation to testing, a developer is in charge of a number of Java-related tasks. A java developer is needed to produce user information solutions. Learn to develop, implement, and maintain Java-based components and interfaces with the Java Training Institute in Chennai.
Network Engineers- A network engineer is a specialist in charge of establishing and managing networks both within and across businesses. They provide assistance to users, employees, clients, or suppliers. As a result, they must be able to collaborate with others and possess good problem-solving abilities. A network engineer should be adept at troubleshooting networking issues using different protocols. They should be familiar with basic programming languages like C++, Python, PHP, and R, in addition to networking skills.
Java Architect - A java architect is in charge of creating and developing the application's design and layout. As you can see in the graphic above, they categorise the various logic layers to further aid in the division of interests among the teammates working on the project. The architect's job is to identify the best solutions that are appropriate for the software that will be developed and make sure that they are all accessible. Become an expert Java Architect with Java Training in Chennai and acquire the best resources.
Scrum Masters- During prolonged projects, Scrum Masters serve as a bridge between teams and product owners. Where appropriate, they assist in streamlining the project process and timeframe, ensuring timely delivery of the finished items. They lead agile projects while working on Agile methodology, which focuses on the rapid delivery of products to market by a small cross-functional, self-adjusting team.
Data Scientists & Analysts- Being a data analyst mainly involves searching, extracting, cleansing, transforming, and visualising raw data to come up with insights. These analysts often use software programs called statistical packages to analyse data. They might even perform hypothesis tests. On top of that, they are capable of writing scripts in various programming languages, including R, Python, SAS, SQL, and others. To learn more about the career opportunities in this field, join the Data Science Course in Chennai.
Android Developer- An Android developer is in charge of creating software programs for devices that run the Android os. An Android developer needs to keep a close eye on the app's compliance with different Android versions and devices. Additionally, they must be well-versed in the patterns and procedures that surround such a platform. They create, develop, and maintain dependable, high-performance Java code that will be implemented in android applications.
DevOps Engineer- Devops engineers operate within the information technology (IT) field and focus on the efficient operation of information technology systems and infrastructure. Development operations engineers are involved in planning, managing, staffing, designing, and provisioning a variety of resources that facilitate the design, implementation, deployment, maintenance, management, administration, and documentation of IT solutions. Our DevOps Training in Chennai provides knowledge on various DevOps coding, maintenance and deployment through practical training.
Principal Software Engineer - An ideal candidate should be comfortable with all areas of software engineering. The primary focus of this position is to plan, design, code and deploy technical solutions to meet business needs. You will help us build data analytics and modelling infrastructure, including Spark Streaming, Kafka Streams, Pig/Hive, Druid, Samza, Flink, Mahout/MPS, and AWS S3.
Java Backend Professionals- With Java certification or equivalent experience, this role involves building enterprise-level web applications using Java to support business processes. The Java Training in Chennai will help you gain knowledge in specific technologies and tools used, such as Rest APIs, JSP, JSF, and Hibernate. Your tasks include:
Creating Java web services for both internal consumption and integration with third-party systems.
Developing client-server apps.
Ensuring they run smoothly and efficiently.
Benefits of Java Certification Training in Chennai at FITA Academy
Boost your career prospects- Java is one of the most sought-after technologies among employers. We provide the best java training institute in Chennai to help you reach greater heights in your career, as it opens up many opportunities for career advancement in organisations such as IT companies, start-up ventures, MNCs, banks, etc.
Increase salary in a few months- A large majority of employers are ready to pay even more than their current salaries if they feel that a person has an excellent knowledge of Java technology.
Gain expertise to work on leading platforms like JEE, Hibernate, and Spring Framework - We train our students on how to design applications using the latest trends in technology. The platform used during the Java Training in Chennai revolves around cutting-edge technologies so that we ensure that there are no stones left unturned while learning them from scratch!
Excellent job opportunities in the market- Learning from our Java Training Institute in Chennai is now recognised as the best way to get a promising career. Once learned, people find it very easy to handle a complex task much better than before. It also enhances employability and allows the candidate to compete head-to-head with other candidates. Companies looking for Java-based developers make it easier for any individual to grab a good job. Companies prefer hiring Java programmers with certification over those without because these professionals offer stability and consistency.
Professional Certification- As the name suggests, certification provides assurance that a particular certification holder possesses a certain set of skills, competencies, or abilities in a specific area. This certifies you as a professional. In case you change jobs/careers later, the employer will not have to face any issues about whether the employee is able to deliver the required results or not.
Good Career Opportunities Available- Graduates can choose from various fields such as software development, system administration, web application development, mobile app development, enterprise systems management, network security, database, cloud computing, business process automation and more with our Java Institute in Chennai.
Become a great developer and contribute to the community- Being Java Certified will give your resume a major boost in the programming field, making you stand apart from others. You'll be able to demonstrate a clear mastery of Java development skills over other applicants and get hired by top companies.
Experience the fun side of programming- Programming allows you to use your knowledge and creativity. There's nothing better than sitting down and enjoying yourself while working on solving challenging problems in front of you. This Java Course in Chennai prepares you to face the upcoming challenges and prepare to adopt the changes that are coming into play. Students are exposed to new features and tools used in modern-day Java architecture and environment.
Gain access to some of the most advanced features of the language by enrolling yourself in Java Training in Chennai. Such features include modularity, generics, annotations, collections, concurrency, networking, servlet container, JDBC, JMS, XML parsing, etc. The trainers are highly experienced industry experts who teach through real-life examples, giving students a practical approach to learning Java. In addition to practical sessions, we also teach theoretical material along with coding examples. Since it's all done in practice, you will gain the confidence to tackle complex problems later on.
Read more