Course Highlights & Why Java Training in Chennai at FITA Academy?
FITA Academy is the best Java training institute in Chennai for certification-specific training. It integrates relevant components necessary to pass global or professional certification exams.
This course comes with hands-on lessons and live projects to teach industry-level practices.
Java course in Chennai offer a regular pace and fast track for the benefit of students.
FITA Academy training courses come with a flexible schedule for the learners. They can enroll in offline classes, live online classes, and recorded classes.
The Java Certification Training program at FITA Academy covers topics from scratch. It is a mixed level course for beginners as well as experts looking for in-depth proficiency.
Practical and conceptual assignments and assessments are present for practice after the completion of each module.
The Java Training in Chennai has a placement support system with an established network of 1000+ small and medium companies.
Learn the fundamental terms used in Java programming like class, object, data types, etc.
Apply array, functions, loops, conditional statements, data structures, among other Java components.
Explore object-oriented programming with Java.
Demonstrate the implementation of Service-oriented Architecture with Java Enterprise Edition (JEE).
Learn to handle exceptions and XML files.
Learn to implement database connectivity with JDBC.
Describe Java plugins, packages, frameworks, and APIs.
Learn advanced concepts like multi-threading, servlets, applet designing, etc.
Explore error-handling with debugging in the Java environment.
Apply your knowledge on industry-relevant projects as instructed by mentors.
Discuss information on certification exams and resume build-up for better career prospects surrounding this subject.
Read more
Classroom Training
Get trained by Industry Experts via Classroom Training at any of the FITA Academy branches near you
Why Wait? Jump Start your Career by taking the Java Training in Chennai!
Instructor-Led Live Online Training
Take-up Instructor-led Live Online Training. Get the Recorded Videos of each session.
Travelling is a Constraint? Jump Start your Career by taking the Java Online Training!
Have Queries? Talk to our Career Counselor
for more Guidance on picking the right Career for you!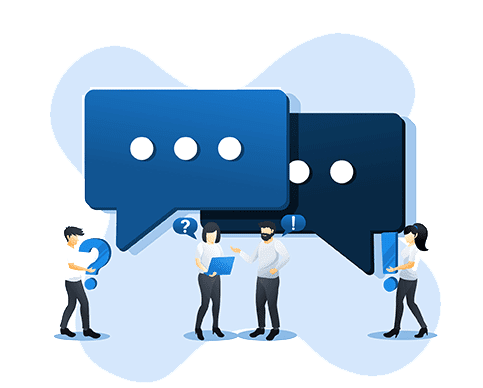 Trainer Profile
Our Java trainers are certified professionals in the field.
Mentors in this course have collaborated and worked on several web application projects using Java programming throughout their careers in an enterprise environment.
The trainers sport working experience of more than 15 years in Java programming language and related industries.
FITA Academy mentors integrate live teaching and hands-on approaches to projects and practical sessions for better impact.
Our trainers adopt the latest technology releases and updates surrounding Java and its certifications in the course modules.
Our mentors in FITA Academy take responsibility for the conceptual and practical understanding of fundamental and core Java concepts.
The Java training in Chennai has trained around 40+ batches on this topic.
Mentors in the Java training institute in Chennai have motivated around 72% of the learners to attempt industry-relevant certifications with a success rate of 100%.
Interested learners can seek help or individual mentorship for career guidelines and advice.
Features
Real-Time Experts as Trainers
At FITA Academy, You will Learn from the Experts from industry who are Passionate in sharing their Knowledge with Learners. Get Personally Mentored by the Experts.
LIVE Project
Get an Opportunity to work in Real-time Projects that will give you a Deep Experience. Showcase your Project Experience & Increase your chance of getting Hired!
Certification
Get Certified by FITA Academy. Also, get Equipped to Clear Global Certifications. 72% FITA Academy Students appear for Global Certifications and 100% of them Clear it.
Affordable Fees
At FITA Academy, Course Fee is not only Affordable, but you have the option to pay it in Installments. Quality Training at an Affordable Price is our Motto.
Flexibility
At FITA Academy, you get Ultimate Flexibility. Classroom or Online Training? Early morning or Late evenings? Weekdays or Weekends? Regular Pace or Fast Track? - Pick whatever suits you the Best.
Placement Support
Tie-up & MOU with more than 1000+ Small & Medium Companies to Support you with Opportunities to Kick-Start & Step-up your Career.
Java Certification Training Institute in Chennai
About Java Certification Training Institute in Chennai at FITA Academy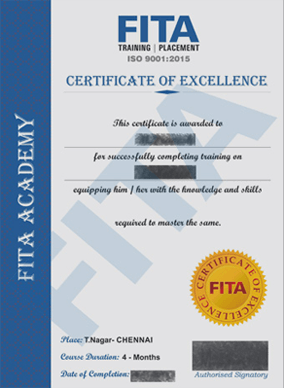 Java Certification Training Institute in Chennai
On successful completion of the Java Training in Chennai, the candidate is awarded a course completion certificate. Most enterprises recognize this certificate as proof of your credibility in this subject. This certificate provides validation for the skills and concepts you acquired in the speculated time of enrollment. It acts as verification for passing all the assignments and projects to become a successful Java professional.
The Java Certification Training course certificate from FITA Academy is sufficient to authenticate your proficiency in the subject. However, mentors at FITA Academy encourage learners to extend this knowledge to earning global certifications, much like our Java Course in Chennai. It helps set-apart your CV/resume among other candidates.
Here are the names of the most in-demand certifications based on proficiency. They are known as:
Oracle Certified Associate (OCA)
Oracle Certified Professional (OCP)
Oracle Certified Expert (OCE)
Oracle Certified Master (OCM)
You can earn them for programmer, developer, and architect roles.
Some common queries about these certifications are below:
1.How to enroll for these certifications?
All the certification programs are available online to take up in the comfort of your preferred location.
2.What format do they follow for the exam?
These exams consist of 60-85 multiple-choice questions to solve that you need to solve in 2-3 hours to receive a result. The number of questions and time vary with the certification program.
3.What is a passing mark for each exam?
The passing mark for these certifications is a minimum of 63-71%, depending on the certificate.
4.Are these certifications valid for a lifetime?
Oracle certifications do not expire. However, they lose relevance with time. So it is always wise to re-earn them every few years.
5.What is the pocket-pinch for earning these certifications?
The cost of earning each certification is variable and location dependent.
For further details, you can consult with your mentor or contact the FITA Academy team from our official page.
Read more
Have Queries? Talk to our Career Counselor
for more Guidance on picking the right Career for you!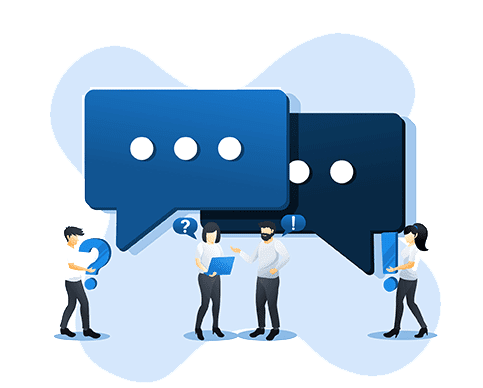 Job Opportunities After Completing Java Training in Chennai
Java certified individuals enjoy a lot of perks in the industry like high pay and position of seniority. As one of the most in-demand languages, it also comes with large scale deployment and revenue. Almost all technical job roles desire some knowledge of Java from the candidate today. This skill is beneficial for individuals involved in job roles surrounding Programming, Development, Engineering, Administration, and Designing. Many young computer science enthusiasts also seek out Java certification programs to advance their careers in this language.
As of present, naukri.com lists around 24570 job openings for Java certified professionals and related careers in India. Some of those job profiles include Principal Software Engineer, Java Backend Professionals, GCP Certified Professional Architect, Oracle Certified Java Trainer, Software Developer, Network Engineer, Java Programmer, Scrum Master, among others.Some of the organizations hiring Java certified professionals actively at present are Oracle, Mphasis, Accenture, IBM India, Cognizant Technology, etc.
According to the information on Indeed.com, the average annual salary for Java certified professionals can go up to $105K globally. In India, the same average is around Rs 4-8 lakhs. These figures change exponentially with experience, location, proficiency level, enterprise, and position in the industry you hold. With the Java institute in Chennai, you can rest assured about your career needs.
Read more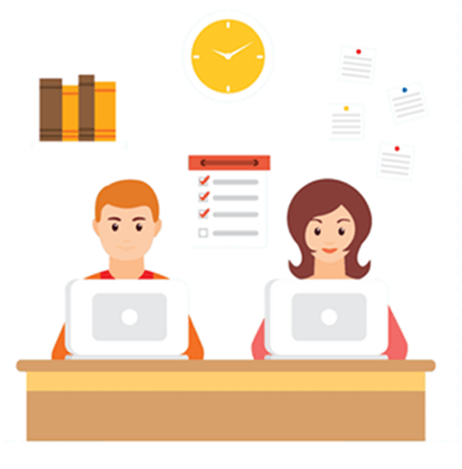 Z
Zain Mallik

Java training in Chennai has helped me advance in programming concepts ahead of my class. As a college student, it has allowed me exposure to real-world programming and projects, which have come to my aid in competitive coding as well. I can mostly run my codes without error or at least correct them in a short time. I thank my mentors at FITA Academy for making this achievement possible.
H
Hari Kumar

FITA Academy is the best JAVA training institute in Chennai at present. I was able to earn two Java certifications from Oracle with their help. The mentors in this program adopt hands-on approaches that let you gain confidence in coding on your own after the session is over. My contentment with this course knows no bounds. I suggest it in a good light.
F
Feriha Islam

The mentors at the Java training institute in Chennai are real-world professionals. They have effectively given virtual exposure to industry work and concepts. I have been successful in using this knowledge for various undertakings. My practical skills have thus considerably improved. I hope I can make my mentors proud after all the effort they put in to teach every learner individually.
K
Kishan Garg

The Java Course in Chennai has taught me several ways to utilize my new found Java knowledge. I have not only transcended for a beginner to master in the subject but also be able to do that at my own pace. I am grateful to this website for allowing live and recorded classes for learners who cannot appear for offline training in Chennai. I recommend this program in high regard.
A
Archisha Gurpal

FITA Academy has been my one-stop destination for technology-related solutions. They have a wide range of training to choose from that look into in-depth utilities. It is also practiced for their Java Training in Chennai. I have no complaints about this course to issue. It has been an enriching experience. I would love to come back for more.
Have Queries? Talk to our Career Counselor
for more Guidance on picking the right Career for you!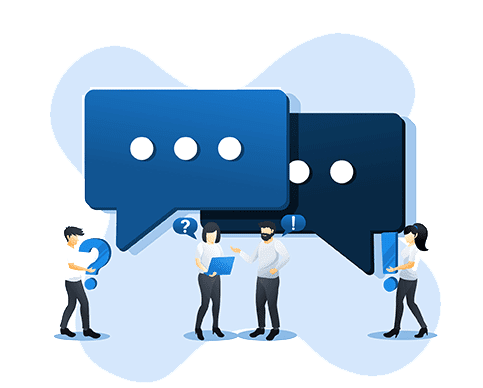 Java Training in Chennai Frequently Asked Question (FAQ)
Additional Information
Java is a high-level, object-oriented programming language. It was developed by Sun Microsystems and is presently under the ownership of Oracle Corporations. It is in use by several large organizations primarily for application development, among other practices. It sports arrays, loops, functions, data structures, Object-Oriented programming, XML, and frameworks like hibernate, spring, and Service-Oriented Architecture (SOA), among other essential concepts or features.
Java certified individuals enjoy a level of seniority at their workspace. It is because this is the most in-use and popular programming language just after Python. Some of the many advantages of Java make it so popular among developers. It is high in performance, robust, secure, portable, and supports multiple OS.
At FITA Academy, we try our best to adopt relevant concepts in the modules or syllabus that are necessary for certification in this field. They include regular assignments and assessments, live projects, and hands-on approaches to practical sessions. Thus, the Java training in Chennai provides all-round development to your career In Java. It is the best Java Course in Chennai, with a success rate of 100% for students passing certification exams to date. This course is easy to implement or practice and allows you to master the subject with no significant knowledge.
Mentors in this course are experts with more than a decade of industry knowledge on the subject. They integrate the latest and in-demand features to keep the learners up-to-date with the practices. Interested students can pick between studying the Java course in Chennai or through online methods. At FITA Academy, we take full responsibility for a student's career.
Read more