Course Highlights & Why UI UX Training in Bangalore at FITA Academy?
Gain Real-time Experience through Hands-on Training from Industry Experts with More than 2 Years of experience.
Get a Chance to Work directly and apply your concepts to the real world from the best UI UX Course in Bangalore.
Learn how to use different tools, platforms and methodologies for designing a website using.
Learn best practices to create an awesome user interface that helps users easily interact with the application or web page at FITA Academy UI UX Course in Bangalore.
Gaining the knowledge of interaction design and its impact on User Interface design.
Understand the business requirements needed while developing a user interface.
Know the latest trends and ideas related to designing an excellent user interface.
Developing a good understanding about the user's perspective behaviour or analysis.
You will learn valuable skills which will help you perform better in your career as a professional graphic designer with FITA Academy UI UX Training in Bangalore.
Read more
Upcoming Batches
| | | | |
| --- | --- | --- | --- |
| 30-11-2023 | Weekdays | Thursday (Monday - Friday) | |
| 02-12-2023 | Weekend | Saturday (Saturday - Sunday) | |
| 04-12-2023 | Weekdays | Monday (Monday - Friday) | |
| 09-12-2023 | Weekend | Saturday (Saturday - Sunday) | |

Classroom Training
Get trained by Industry Experts via Classroom Training at any of the FITA Academy branches near you
Why Wait? Jump Start your Career by taking the UI UX Training in Bangalore!
Instructor-Led Live Online Training
Take-up Instructor-led Live Online Training. Get the Recorded Videos of each session.
Travelling is a Constraint? Jump Start your Career by taking the UI UX Online Course!
Have Queries? Talk to our Career Counselor
for more Guidance on picking the right Career for you!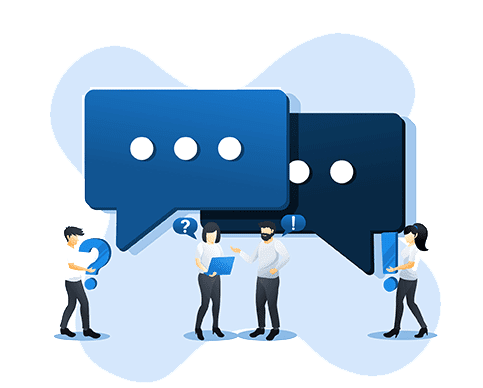 Trainer Profile
We have experienced and certified UI/UX experts who will teach you the latest trends, tools and skills for designing a user interface that would give your app an edge over others.
In-depth knowledge about building a highly interactive application with an engaging user experience (UX).
A hands-on approach and practical techniques to learn this skill are provided by our experts. This makes it easier for novices to grasp things quickly.
Be part of a team environment where you work closely with other professionals. Our mentors will guide you throughout each stage of learning, make sure that you don't face any issues while going through the course and help you become a successful designer.
With our best UI UX Course in Bangalore, you will gain access to the industry's best trainers and their extensive experience in helping students achieve success. All trainers at FITA Academy understand the needs of beginners and seasoned professionals.
One of the best reasons to choose us is because we offer flexible schedules. Whether you want to study during business hours or evening classes, we offer both options.
Quality content taught by quality faculty - We care about our students. So, we ensure every single student gets personalised attention throughout the course.
A fun atmosphere - The people here are friendly and courteous; they encourage everyone to participate in class discussions and make learning more fun.
Best training platform available in India - We offer online and classroom-based training sessions. You can choose either one depending upon your preferences

Learn at FITA Academy & Get Your
Dream IT Job in 60 Days
like these Successful Students!
Features of UI UX Training in Bangalore at FITA Academy
Real-Time Experts as Trainers
At FITA Academy, You will Learn from the Experts from industry who are Passionate in sharing their Knowledge with Learners. Get Personally Mentored by the Experts.
LIVE Project
Get an Opportunity to work in Real-time Projects that will give you a Deep Experience. Showcase your Project Experience & Increase your chance of getting Hired!
Certification
Get Certified by FITA Academy. Also, get Equipped to Clear Global Certifications. 72% FITA Academy Students appear for Global Certifications and 100% of them Clear it.
Affordable Fees
At FITA Academy, Course Fee is not only Affordable, but you have the option to pay it in Installments. Quality Training at an Affordable Price is our Motto.
Flexibility
At FITA Academy, you get Ultimate Flexibility. Classroom or Online Training? Early morning or Late evenings? Weekdays or Weekends? Regular Pace or Fast Track? - Pick whatever suits you the Best.
Placement Support
Tie-up & MOU with more than 1,500+ Small & Medium Companies to Support you with Opportunities to Kick-Start & Step-up your Career.
UI UX Certification Course in Bangalore
About UI UX Certification Course in Bangalore at FITA Academy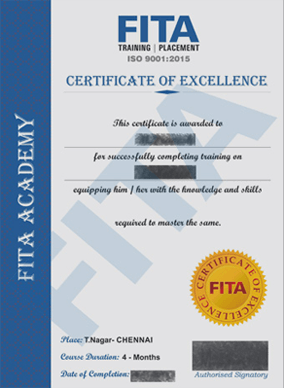 UI UX Certification Course in Bangalore
FITA Academy UI UX Certification Course in Bangalore is designed to equip participants with the essential skills and knowledge required for designing user interfaces efficiently and effectively. The course offers a comprehensive overview of principles and practices that underpin effective UIs, as well as detailed training on how to apply these techniques in real-world scenarios. As a result, graduates of this course will be confident and capable of building user interfaces that are both intuitive and efficient. UI UX Designing process involves a combination of creative thinking and technical know-how. To ensure our students have excellent skill sets and abilities to excel at their job. Our UI UX Training in Bangalore provides an extensive curriculum covering various topics. In addition to foundational courses like Photoshop, Illustrator and Sketch, UI UX designers also get hands-on experience with advanced software skills such as XD, Fireworks and After Effects. We offer certified UI UX Training by expert trainers who have worked on different projects. We make sure all the concepts taught to you will stay with you long after your course is over.
10 Benefits of UI UX Certification Course in Bangalore at FITA Academy
1) Learn from Certified Professionals: UI UX certification course is provided by expert trainers and consultants. They will make sure that every student gets a high-quality education. They have been involved in the field of web designing for over 3 years.
2) Learn from Industry experts: The most important benefit of this certification path is that there are industry experts who will guide you in solving real-world problems and giving hands-on practice, which will help you become an excellent web designer. This will bring value to the individual who wishes to pursue a career as a web developer or designer.
3) Improve Your Design Skills: Each day, the students enrolled for the class would be given detailed tasks for their assignments. Thus it helps them to gain professional skills. As they work with various tools like Adobe Photoshop, Illustrator, InDesign, etc., at the end of each session, they will receive feedback from the instructor, making it easier for them to sharpen their design skills.
4) Build Strong Professional Relationships: With time, you will develop solid relationships among yourself and fellow students, instructors, and tutors; you will build a community that supports you through thick and thin. You may even find a job through networking with people who have attended courses similar to yours.
5) Earn Credentials and Certifications: All the best practices taught during the course will earn certifications. These certifications will prove your proficiency and help you land better jobs. And when employers do not know what to expect from you, they look for these certifications to ensure that you have mastered the required knowledge before hiring you.
6) Work on Projects: If you want to enhance your resume, then you must take part in actual projects. While learning, we give our students hands-on opportunities to work on online and offline projects and provide project-based assessments.
7) Improve Job Prospects: Learning good design techniques will surely improve your chances of getting hired. By enrolling into a program such as the one offered by FITA Academy, you will learn to create creative digital solutions that will help you impress potential employers.
8) Enhance your portfolio: Every professional needs their own portfolio. Building a strong portfolio will allow you to showcase your talent and skillsets effectively. In order to create a powerful online portfolio, you need to choose some of the best websites where you might want to post your work and explain your ideas and methods.
9) Open new doors: Our UI UX Training in Bangalore are designed in such a way that they can open up many other doors in your life. Whether you decide to specialise in graphic design, UX design, interaction design, content strategy, or any further specialization, you have access to a variety of exciting careers once you complete your course. Many people opt for a hybrid option that combines front-end development and user experience design (UXD). Some companies even offer a combination of backend development and programming along with front-end coding. The only thing you need to do is to pick out which career path suits you best.
10) Become more self-sufficient: We understand that sometimes, having excellent design skills isn't enough to make it big in this competitive world. That's why we provide all types of assistance in the form of live support, mentor sessions available round the clock, eBooks for further reading, and so much more. So, there's no reason to worry about anything since everything has been taken care of.
Have Queries? Talk to our Career Counselor
for more Guidance on picking the right Career for you!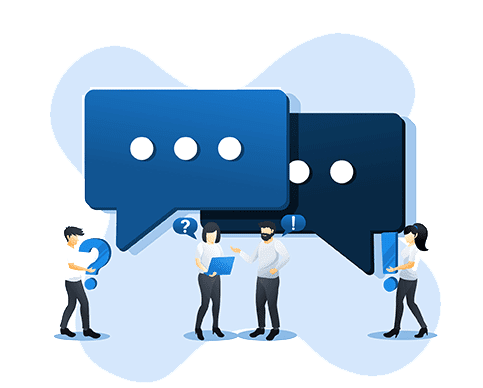 Job Opportunities After Completing UI UX Training in Bangalore
UI/UX is a combination of User Interface and User Experience that uses human interface elements to create designs that improve usability, efficiency and productivity for people using information technology. UI UX Training in Bangalore help students gain the knowledge to become a professional User Interface and User Experience designer. At present, there are many job openings available in this domain in India, especially in IT companies like TCS, Wipro, Infosys etc. After completion of UI UX course Bangalore, candidates can get good opportunities in the fields of software developers or web designers. The candidates having experience in graphic designing can also take up jobs related to Graphic Designing. As there will be a huge demand for Graphic Designer in coming years.
UI/UX Development is one of the most trending topics when it comes to designing a good looking, user-friendly and intuitive website or app. Enroll in our course with PHP, Dot Net and angularjs to get the best training in ui ux design and development.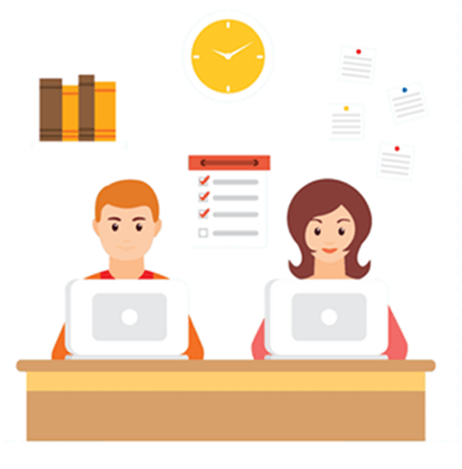 There will be many opportunities for designers to work as front end designers as there are various companies that are going mobile now. Also, if you learn from our reputed institute, there will be multiple jobs available after completing the course. In this article, we have listed some of the best job offers after completion of your UI UX course Bangalore.
User Experience Designer – You can choose to work with any company that has a product line that needs a new look and feel or even a company that wants to improve their existing products. The first thing you need to do is create wireframes for your client. Wireframing is an important step because it helps you understand how users interact with your site or application. Once you have created wireframes, you can start creating mockups. Mockups help you visualize how your final designs will look like on screen. When you are done with creating mockups, you can start working on prototypes. Prototypes are similar to mockups but they are made using actual software instead of paper. This allows you to test your ideas before actually starting the project. Once you are done with prototyping, you can move onto the next phase.
Front End Developer – A front end developer works on the code behind the scenes. They develop the HTML, CSS and JavaScript required to make the web page or app look great. Most websites use a combination of both back end developers and front end developers. You can join Full Stack with the best ui ux design course in Bangalore gives you more than just theoretical knowledge.
Web Designer – Web designers are responsible for making sure that the website looks professional and attractive. They also ensure that the content is easy to read and navigate. Web designers usually focus on the visual appeal of the website by choosing colors, fonts, images etc. They also take care of the overall layout of the website.
Graphic Designer – Web designers are responsible for making sure that the website looks professional and attractive. with our ui ux course bangalore with Digital Marketing will help you learn the technical skills required for this job and how to apply them in real life situations. They also ensure that the content is easy to read and navigate. Web designers usually focus on the visual appeal of the website by choosing colors, fonts, images etc. They also take care of the overall layout of the website.
Motion Graphics Artist – Motion graphics artists work on videos, animations, explainer videos etc. They are responsible to create eye-catching visuals that attract viewers. They also come up creative ways to tell stories.
Data Visualization Expert – Data visualization experts are responsible for creating data visualizations that help businesses solve problems. For example, they might be able to show trends in customer behaviour or other useful information.
Read more
A
Anand Satodkar

I want to say that the best designing course which is offered by FITA Academy. It really changed my career as a web designer, and now I am working for an agency as a senior art director. The instructor of this course, who is very professional. He always teaches us the latest trends so we can keep up with the new world of technology. I have been studying graphic designing since last 4 years but I never found such quality training. Thanks to our talented instructors who introduced me to this field. If you are a fresher or working person then it's high time that you should take this course and change your life.
R
Rishikesh Sain

Hi Guys, I am doing my B.Tech in computer science. So far I have studied only theory etc., But didn't find anything useful in my UG courses. Then I heard about UI UX Designing from FITA Academy. It was a great opportunity for me. Overall the teaching material provided in the classroom are quite good, and there are plenty of projects/ assignments given to learn more. I must say that FITA Academy has one of the best UI/UX designing education available out there. Hats off to team!!
S
Sri Ramamurthi

I was an IT engineer before joining FITA Academy Ux Design Course. Nowadays I am working as an Art Director in a leading software company as a Graphic Designer. I love designing because it helps users to understand what they have built better. After completing UX Design Fundamentals course I got a good placement opportunity in MNC. So, If any one wants to learn UX Designing, Join FITA Academy.
Have Queries? Talk to our Career Counselor
for more Guidance on picking the right Career for you!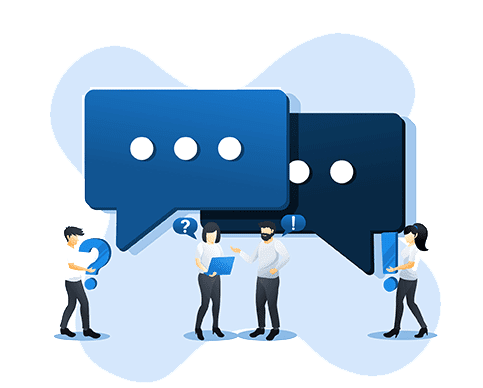 UI UX Training in Bangalore Frequently Asked Question (FAQ)
Can I start learning right away or do I need to prepare first?

We suggest you sign up for one of our introductory classes. This gives you time to understand the basics and learn some new skills. Some of our students decide to continue studying with us once they've grasped the fundamentals of design. Others choose to enroll in more advanced courses. Either option works perfectly fine for anyone interested in learning.

Who are the instructors?

Our instructors are highly qualified professionals from different industries such as banking, advertising, healthcare, eCommerce, gaming, education etc. They have worked for top IT companies and are extremely passionate about their craft and take immense pride in making sure that their trainees don't just simply learn, but also develop a passion for designing. Get enrolled with UI UX Training in Bangalore and become a pro in no time.
Read more
Additional Information
User interface (UI) and user experience (UX) are two important aspects of web design. They determine how a user interacts with a website, and influence the overall design and functionality. A good UI and UX can make a website easy to use and look good, while a poor one can be frustrating and confusing. If you want to create great websites, it's important to learn about UI/UX design. FITA Academy gives you the best UI UX design course in Bangalore which enhances your knowledge and provides you with the skills to create a website that people will like. UI/UX stands for User Interface and User Experience. It is a type of design that focuses on how the user feels, interacts and perceives with an interface. The process involves creating an attractive, usable, intuitive, engaging and friendly experience. This process is a two-way interaction between the product or service and its users. The first step to designing an appealing interface is understanding the requirements of your target audience. From there you can develop a strategy that will allow them to interact efficiently. Thus, it plays a vital role in providing a better business relationship that leads to customer satisfaction. Designing a good UI has become important because of changes in technology like computer software and hardware. Our UI UX training in bangalore with Java is also a great tool for companies to create effective user interfaces for their software applications.
Nowadays, more people use hand-held devices such as laptops, mobile phones, tablets, etc.. Because of this increase in usage, UI needs are changing. This UI UX Training in Bangalore provides the knowledge necessary to create useful interfaces by learning about the most effective methods, principles and techniques involved in designing applications.
By completing this course, students will be able to:
Understand the different approaches used to solve problems
Identify the main elements of a successful UX design project
Analyze the various tools used to complete UX projects
Describe the importance of usability testing and provide examples
Design user flows and wireframes
Explain the various types of interactions including touch, gestures, speech;
Be aware of accessibility aspects and consider appropriate solutions
Understand what makes a great user experience and what makes a bad one
List some of the major challenges of working in a team environment