Course Highlights & Why Data Science Course in Chennai at FITA Academy?
FITA Academy provides the best Data Science Course in Chennai, useful for application in different departments or domains.
This course comes with hands-on and live experience to help around real-world projects or problems in the industry.
Data Science Training in Chennai offer a regular pace and fast track for the students.
FITA Academy training courses come with a flexible schedule for the learners. They can enroll in offline classes, live online classes, and recorded classes.
The Data Science certification in Chennai covers topics from scratch. It is a mixed level course for all sorts of learners looking for in-depth expertise.
Regular assignments and assessments are present for practice after the completion of each module.
The Data Science Course in Chennai has a placement support system with an established network of 1200+ small and medium companies.
Learn the basic technical terms and methods associated with Data Science.
Understand what a dataset is and survey the data contained in it.
Learn data exploration using the R programming language.
Demonstrate the integration of datasets in relevant codes.
Explore data manipulation to make information more readable and understandable.
Practice data visualization to represent data in bars, charts, etc., and gain trend insight.
Build
Python
or R conditions to enable this function.
Summarize the relationship between Data Science and Statistics.
Implement machine learning or regression in a data analysis model.
Perform sentiment analysis on text and images using natural language processing and computer vision.
Apply your knowledge to several industry-relevant projects or assignments.
Explore additional information on career prospects and certification exams surrounding Data Science.
Read more
Classroom Training
Get trained by Industry Experts via Classroom Training at any of the FITA Academy branches near you
Why Wait? Jump Start your Career by taking the Data Science Training in Chennai!
Instructor-Led Live Online Training
Take-up Instructor-led Live Online Training. Get the Recorded Videos of each session.
Travelling is a Constraint? Jump Start your Career by taking the Data Science Online Course!
Have Queries? Talk to our Career Counselor
for more Guidance on picking the right Career for you!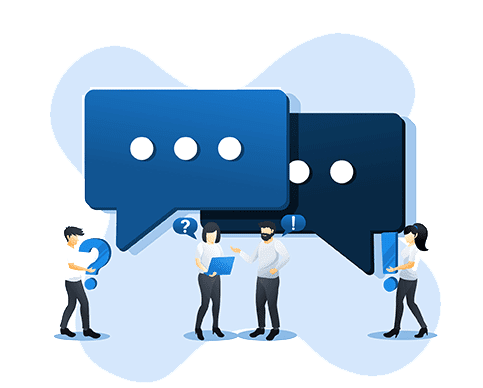 Trainer Profile
Our Data Science trainers are certified specialists in the field.
Mentors in this course have worked and collaborated on Data Science projects for the majority of their careers.
The trainers in this program have more than 12+ years of working experience in Data Science or related roles in well-known enterprises.
FITA Academy mentors take full responsibility for the conceptual and practical understanding of students with different expertise.
Our trainers integrate the latest tools and techniques surrounding Data Science and its certifications in the course modules.
Our mentors at FITA Academy adopt live projects and hands-on approaches for faster understanding and outcomes.
The Data Science Course in Chennai at FITA Academy has trained around 45+ batches on this topic.
Mentors in the Data Science Course in Chennai have motivated around 72% of the learners to attempt industry-relevant certifications with a success rate of 100%.
Individual mentorship is accessible to all learners throughout their enrollment in the program.
Features
Real-Time Experts as Trainers
At FITA Academy, You will Learn from the Experts from industry who are Passionate in sharing their Knowledge with Learners. Get Personally Mentored by the Experts.
LIVE Project
Get an Opportunity to work in Real-time Projects that will give you a Deep Experience. Showcase your Project Experience & Increase your chance of getting Hired!
Certification
Get Certified by FITA Academy. Also, get Equipped to Clear Global Certifications. 72% FITA Academy Students appear for Global Certifications and 100% of them Clear it.
Affordable Fees
At FITA Academy, Course Fee is not only Affordable, but you have the option to pay it in Installments. Quality Training at an Affordable Price is our Motto.
Flexibility
At FITA Academy, you get Ultimate Flexibility. Classroom or Online Training? Early morning or Late evenings? Weekdays or Weekends? Regular Pace or Fast Track? - Pick whatever suits you the Best.
Placement Support
Tie-up & MOU with more than 1200+ Small & Medium Companies to Support you with Opportunities to Kick-Start & Step-up your Career.
Data Science Certification Training in Chennai
About Data Science Certification Training in Chennai at FITA Academy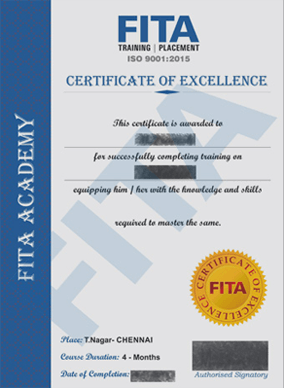 Data Science Certification Training in Chennai
At the successful completion of the Data Science Course in Chennai, the candidate is awarded a course completion certificate. Most enterprises recognize this certificate as proof of your credibility in this subject. This certificate provides validation for the skills and concepts you acquired in the speculated time of enrollment. It acts as verification for passing all the assignments and projects to become a successful Data Science professional.
The Data Science Training certificate from FITA Academy is sufficient to authenticate your proficiency in the subject. However, mentors at FITA Academy encourage learners to earn global certifications with our versatile training and set themselves apart among other candidates.
The following are the names of some certifications surrounding this subject:
Certified Analytics Professional (CAP)
SAS Certified Big Data Professional
SAS Certified Data Scientist
Data Science Council of America (DASCA) Senior Data Scientist (SDS)
Data Science Council of America (DASCA) Principle Data Scientist (PDS)
Google Professional Data Engineer Certification
Microsoft Certified: Azure Data Scientist Associate
Open Certified Data Scientist (Open CDS)
Some popular queries about these certifications are below:
1. How to enroll for these certifications?
All the certification exams are available online and self-paced to take up in the comfort of your preferred location.
2. What format do they follow for the exam?
These exams consist of multiple-choice questions that you need to solve in either a stipulated time or at your pace to receive a result.
3. What is a passing mark for each exam?
The minimum passing mark for each exam is variable and unpredictable at times.
4. Are these certifications valid for a lifetime?
These certifications are valid forever except for the CAP and SDS exam, which expire 3 and 5 years after earning, respectively.
5. What is the pocket-pinch for earning these certifications?
The cost of earning each certification is variable and location dependent.
For further details, you can consult with your mentor or contact the FITA Academy team from our official page.
Benefits of Data Science Certification Training in Chennai at FITA Academy:
Build up your career as a data scientist by getting certified for the same and get paid well
Learn how to analyze huge sets of data using machine learning, deep learning and other techniques
Get jobs in top companies easily after completing our Data Science Certification in Chennai.
Gain knowledge on handling big datasets effectively for business purposes.
Understand how to use various tools like R-studio, SAS, Excel etc.
Able to work with the latest technology trends in the field of data science.
Get job opportunities across different sectors.
Learn to solve real-world problems and make an impact.
You will learn how to build models and predict outcomes.
FITA Academy offers you the best training program for Data Science Course in Chennai with 100% placement assistance. We are one of the best institutes offering Data Science Courses in Chennai to help students become professionals in this domain.
Our institute has been helping students fulfill their dream of becoming professionals by providing them with the right guidance required for the same. The expert trainers in our team have years of experience in imparting quality education. Our main motto is to provide the learners with the best possible platform so that they can grow along with us and achieve success in life.
We also offer Data Science projects which help students understand the skills better. Additionally, our curriculum focuses on practical aspects, making the training more relevant to the industry requirements. Our institute prides itself on its transparency, honesty and integrity. This makes us the leader in this field.
There is a huge demand for data science professionals in the industry. Data Science Training in Chennai at FITA Academy can help individuals become proficient in data analytics and machine learning. The course is designed to give students a strong foundation in data mining, data visualization, and big data.
Read more
Have Queries? Talk to our Career Counselor
for more Guidance on picking the right Career for you!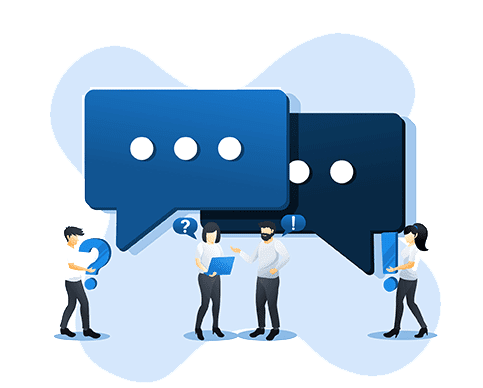 Job Opportunities After Completing Data Science Course in Chennai
As of 2020, Data Science is known as the hottest skill or profession to take up among industry professionals. The global market is also massively dominated by Data Science in terms of sales today. At this rate, it is soon going to become the most sought out profession by employers and employees.
This skill is beneficial for individuals interested in job roles surrounding Analysis, Engineering, Big Data, Business Intelligence, Statistics, Machine Learning, Architecture, and Integration. It is best suited for computer science enthusiasts, graduates, and undergraduates who want to advance their career as a Data Scientist. As of present, naukri.com lists around 41626 job openings for Data Science professionals and related careers in India.
Some of those job profiles include Data Analyst, Data Science Lead, NLP Engineer, Data Scientist, Senior Data Science Engineer, Data Science Consultant, Data Science Application Developer, Big Data Engineer, Software Engineer, and Data Science Manager, among others.
Some of the organizations hiring Data Science professionals actively today are Casting Networks, Accenture, IBM India, Godrej Infotech, Cognizant Technology, etc.According to indeed.com, the average annual salary for Data Science professionals can go up to $122K globally. In India, the same average is around Rs 6.98 lakhs. These figures change exponentially with experience, location, proficiency level, enterprise, and position in the industry you hold. With the Data Science Course in Chennai, you can rest assured about your career needs.
Data Analyst - A data analyst is tasked with analyzing large volumes of information such as sales reports and customer surveys to find useful insights. They need to be proficient in data manipulation and visualization.
Data Science Lead - A data science lead has extensive responsibilities and holds key functional roles in a company. He or she manages the entire process of acquiring, cleaning and preparing data for analysis. They need to be familiar with modern technologies and frameworks to solve challenging business problems.
Learn Data Science from the experts at FITA Academy. Our Data Science training in Chennai will help you master the art of data analysis and machine learning.
NLP Engineer - An NLP engineer is involved in developing advanced natural language processing frameworks. They typically have strong backgrounds in computational linguistics and artificial intelligence. They are generally expected to create intelligent applications based on data extracted from texts. They may focus primarily on building analytical solutions or generate new text content through automated means.
Data Scientist - A data scientist is responsible for extracting meaningful knowledge and patterns from vast amounts of messy data. Most data scientists work on predictive analytics using statistical modelling techniques such as regression, clustering, classification etc.
Senior Data Science Engineer - A senior data science engineer builds robust big data infrastructures utilizing Hadoop & Spark technology. They use data mining algorithms, including machine learning, deep learning etc. and design efficient systems that scale up with time.
Data Science Consultant - A data science consultant, has extensive knowledge of various data preparation methods such as scraping, ETL (extract, transform, load), cleansing, transformation, data management, storage, querying, reporting etc., and works closely with clients to extract meaningful insight and actionable recommendations.
Data Science Applications Developer - A data science application developer develops high-performance web services, mobile apps and desktop client software solutions using R, C or Python programming languages. Their code needs to handle scalable data sets, support real-time streaming updates and perform complex calculations.
Big Data Engineer - A big data engineer uses modern tools like Apache Hadoop, MapReduce, Hive, Spark, Pig, HBase, Cassandra, Impala, Redshift, among other tools to analyze and store massive datasets. They keep track of data distribution across nodes and ensure there are no bottlenecks in the system.
Software Engineer - A software engineer designs, implements, tests, and maintains various types of computer programs. They build APIs that allow users to access and operate the application via different devices. The programs they develop are usually written in Java, PHP, .NET and JavaScript, among others.
Data Science Manager - A data science manager oversees all aspects of the team working on the project. They help set deadlines, allocate resources needed and review deliverables.
Read more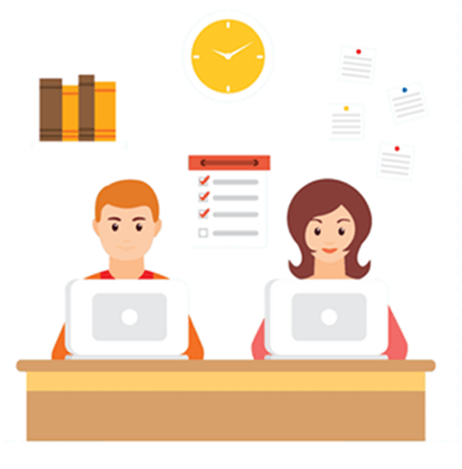 A
Ahmed Khan

Data Science Course in Chennai at FITA Academy is helpful for learners looking for advanced knowledge on the subject. It was a comprehensive course, which provided me fast results with minimum effort and time invested. I could work and study parallel with enough time to also balance my personal life.
A
Akshita Trivedi

This training has helped me bag an internship without help. Though the FITA Academy placement cell is quite supportive, I intended to try some experience independently. I feel confident to join into Data Science roles or as a Data Scientist post my graduation. The mentors are worth a mention for their hard work and constant cooperation throughout the enrollment.
S
Sonam Bedi

The Data Science Course in Chennai has been a great source of knowledge to satisfy my curiosities. It explores the concepts from the base to depth and makes them easy to understand and implement. I joined this course to revise some of my forgotten skills, but I concluded it with so much more. I have a clear idea of how the industry works now and will best utilize it for career gains.
S
Sudarshana Kaur

The Data Science Training in Chennai has enabled me to think and make creative implementations. I have not only passed certification exams on this topic but also participated in several Hackathons with confidence. I am presently awaiting the results if everything goes well. The credit for it goes to my mentors and the support team of FITA Academy for their fast and valuable response.
R
Rashmi Vashishth

The extensive hype surrounding Data Science got me to enroll in this course. I appreciate Data Science as a skill. However, the majority of my interest was captured by the design of this training. It kept me hooked throughout and never let learning get boring. I am impressed by the educational standards maintained at FITA Academy and suggest more learners enroll in this program.
Have Queries? Talk to our Career Counselor
for more Guidance on picking the right Career for you!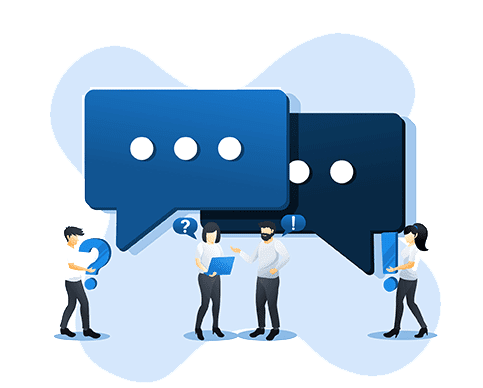 Data Science Course in Chennai Frequently Asked Question (FAQ)
Additional Information
Data Science is an interdisciplinary approach to unite statistics, information, algorithms, and computing. It helps to develop and record insights for supervised as well as unsupervised data. This practice is a sibling domain to machine learning, deep learning, and natural language processing, among many others.
Data being the currency of tomorrow, it is necessary to be proficient in the ideas and principles surrounding it. Data Science is the most in-hype technology domain today, which fulfills those criterias and beyond. It supports different departments in the IT, health, finance, automobile, etc., industries. It can be in-use not only for predicting the present trends but also for future insights. Thus, several features of Data Science together contribute to its demand and popularity.
At FITA Academy, we integrate versatile training for the career needs of every learner. This course satisfies both technical and non-technical requirements expected of professionals with their efficient and innovative approaches. These include regular assignments, assessments, live projects, and hands-on practical sessions for your Data Science proficiency. FITA Academy is the best Data Science Training in Chennai, with a success rate of 100% for students attempting certification exams to date. This course is simple to understand for all sorts of learners as the tools and techniques are in exploration from scratch.
Mentors in this course are real-time experts with several years of industry knowledge on Data Science implementations. They adopt the latest approaches to stay up-to-date with the times and process better trends. Students enrolled in this program can pick between studying the Data Science Course in Chennai or online platforms. At FITA Academy, we take full responsibility for your professional needs.
Data science projects are essential for businesses looking to improve customer experience, reduce churn or increase revenue. The Data Science Course in Chennai is designed to help students learn how to ask questions that can be answered with data and then do whatever it takes to get the answers they need. With this valuable knowledge, businesses can make better decisions and improve their bottom line.
Data Analysis Projects: Data analysts need to carry out project-based assignments frequently. Data analysis projects could be designed around any topic, from business analytics to medical research. There are many business-specific assignments too. Companies often conduct case studies or audits where candidates analyze a particular data set and present findings. For instance, the candidates may analyze the current products offered by their company using statistical methods. Another common assignment is a survey where candidates collect data regarding their clients' needs. The collected data would then be used to suggest improvements or changes in the product or service offered.
Data Mining Project -This kind of data analysis projects help in improving systems and processes in your organization. It shows that you possess good analytical skills and aptitude. Most of the time, these kinds of projects are designed to address the problem faced by an enterprise. In this process, the candidate should collect data related to the issue at hand. Then he must perform some preprocessing activities before applying appropriate modelling techniques. After that, the modeller uses all the processed data to predict the outcome. Lastly, post-model validation will show whether the prediction made via models is accurate or not. These projects help employers understand how you think and analyze problems to develop solutions.
Business Analytics Project -Businesses today need competent people who can create value for them by analyzing market trends, competitive strategies and other important information about their customers. Hence it becomes essential for companies to hire skilled professionals in this field.
Data science is one such field that has seen a recent surge in popularity, and there are now several academies in Chennai that offer specialized data science courses.
The FITA Academy is one such institution that offers a comprehensive Data Science Training in Chennai. The program is designed to teach students everything they need to know about data mining, data analysis, machine learning, and predictive modelling. In addition to theoretical instruction, the program also includes plenty of practical exercises so students can apply what they have learned in a real-world setting.
Machine Learning Project - Machine learning is one of the hot topics in the field of artificial intelligence. Many industries use machine learning techniques to develop predictive analytics solutions. This helps them increase efficiency, reduce costs and gain better insight into their operations. So if you have sound technical knowledge, you stand a chance of earning much more than those without these skills!
Deep Learning Project - The deep learning sector has witnessed substantial growth in 2018, attracting attention across a range of sectors, including healthcare, engineering, retail, finance, transportation, real estate, manufacturing, and media. Deep learning algorithms work on high-level representations of raw input data, making them very adept at processing images, videos, audio and text. Thus, they enable machines to learn quickly and make predictions based on data sets.
Predictive Analytics Project - Predictive analytics is one of the most valuable services companies provide. They can use this tool to identify customer behaviour and preferences, which ultimately help retailers to enhance profitability. If you want to break into this industry, preparing yourself through training programs is vital.
Big Data Project - Big data involves collecting, cleaning, cleansing, transforming, manipulating, and extracting large amounts of unstructured data to derive insights. A big data engineer works on various aspects such as integration, normalization, encryption, quality checks, etc., of the data so that it can be easily understood and analyzed.
If you are looking for high-quality data science classes in Chennai, FITA Academy is the perfect option. With experienced instructors and a hands-on learning approach, you will be able to gain the skills you need to succeed in this growing field. So what are you waiting for? Contact us today to learn more!
Read more