Course Highlights & Why Mern Stack Course in Chennai at FITA Academy?
The Mern Stack Training in Chennai will provide an understanding of the syntax-semantics and idioms of the JavaScript programming language.
The students will be able to gain confidence in dynamic and responsive
web design
.
The trainers will familiarise the students with different designs and components of MERN Stack.
A Series of demonstrations will be given on manipulation of the DOM elements using JavaScript, understanding the pros and cons of using react.
The Mern Stack Course in Chennai will impart an understanding of functional components, state components, style components lifecycle, and routing in react.
The students will gain an understanding of the work with execution models, events, flows, and APIs by Node. JS.
The students will receive a certificate upon successful completion of Mern Stack Training in Chennai.
Students will be given detailed knowledge about MongoDB, Express. JS, ReactJS, React components, flux, and JSX.
FITA Academy conducts development sessions which incorporate mock interviews, presentation skills to prepare students to handle a challenging interview situation with ease.
The trainers conduct a series of hands-on classroom case studies and projects to develop a dynamic and responsive learning environment for the students.
Read more
Upcoming Batches
| | | | |
| --- | --- | --- | --- |
| 23-09-2023 | Weekend | Saturday (Saturday - Sunday) | |
| 25-09-2023 | Weekdays | Monday (Monday - Friday) | |
| 28-09-2023 | Weekdays | Thursday (Monday - Friday) | |
| 30-09-2023 | Weekend | Saturday (Saturday - Sunday) | |

Classroom Training
Get trained by Industry Experts via Classroom Training at any of the FITA Academy branches near you
Why Wait? Jump Start your Career by taking the Mern Stack Training in Chennai!
Instructor-Led Live Online Training
Take-up Instructor-led Live Online Training. Get the Recorded Videos of each session.
Travelling is a Constraint? Jump Start your Career by taking the Mern Stack Online Course!
Have Queries? Talk to our Career Counselor
for more Guidance on picking the right Career for you!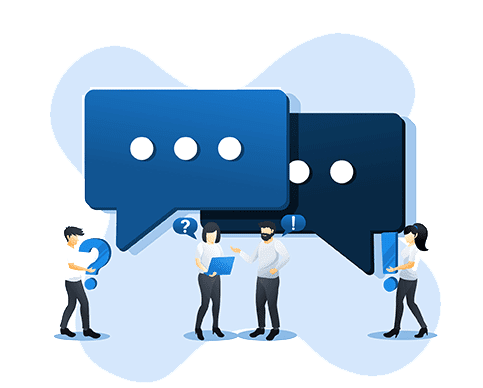 Trainer Profile
FITA Academy's highly motivated instructors have more than 10 years of industrial experience.
Professional specialists have a high degree of academic and practical expertise, which they aim to impart on to their trainees through case studies and various projects throughout the course.
Our specialists are trained professionals with extensive knowledge and experience in the area of MERN stack. The trainers set up mock exams and mock interviews to figure out where the candidate's knowledge gaps are.
Our mentors have worked for a variety of major corporations, including Microsoft, cognizant, and HCL. The subject matter experts offer student placement on our website, where you will find all of the reviews by our alumni.
FITA Academy's subject matter specialists have extensive experience with several industry-based projects and case studies.
Features
Real-Time Experts as Trainers
At FITA Academy, You will Learn from the Experts from industry who are Passionate in sharing their Knowledge with Learners. Get Personally Mentored by the Experts.
LIVE Project
Get an Opportunity to work in Real-time Projects that will give you a Deep Experience. Showcase your Project Experience & Increase your chance of getting Hired!
Certification
Get Certified by FITA Academy. Also, get Equipped to Clear Global Certifications. 72% FITA Academy Students appear for Global Certifications and 100% of them Clear it.
Affordable Fees
At FITA Academy, Course Fee is not only Affordable, but you have the option to pay it in Installments. Quality Training at an Affordable Price is our Motto.
Flexibility
At FITA Academy, you get Ultimate Flexibility. Classroom or Online Training? Early morning or Late evenings? Weekdays or Weekends? Regular Pace or Fast Track? - Pick whatever suits you the Best.
Placement Support
Tie-up & MOU with more than 1,500+ Small & Medium Companies to Support you with Opportunities to Kick-Start & Step-up your Career.
Mern Stack Certification Training in Chennai
About Mern Stack Certification Training in Chennai at FITA Academy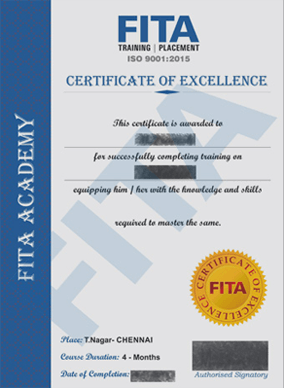 Mern Stack Certification Training in Chennai
The Mern stack Training in chennai is experiencing an increase in demand from prospective programmers. Well, it shouldn't come as a surprise at all, after all programmers will always want to expand their skills and why not to try to expand the capabilities of something that offers a lot of scope and career opportunities. Having the skills and knowledge is a must to do well in this competitive world. Without the skills opportunity may not be plentiful and ordering to acquire such skills training is necessary. Considering the high demand of MERN Stack, the FITA Academy has curated and delivered an instructive course called Mern Stack Course in Chennai. Progress is imminent in all aspects of the world in which we live. Therefore, for the further development of programs and programming languages, people must generally work towards the advancement of possibilities and achievements. Here in the MERN Stack certification in Chennai, we will provide you detailed understanding of database, react and node which are the three major frameworks in MERN. Moreover, students will get knowledge of the foundation of each framework which is rather straightforward to master if you are comfortable with HTML and CSS. Each of these frameworks of the distant function yet they all work well together to build a dynamic website or web application.
MERN is the way to go if you're searching for something simple to understand and work. Right after gaining knowledge and skills in MERN stack, the candidate will become eligible to work as a MERN stack developer which is both challenging and rewarding. Developing their application needs both frontend and backend work in every innovative form. MERN stack training professionals play a crucial role in any technical industry. As the number of digital portals and connected digital organisations has grown in recent years, MERN popularity in educating full stack Programmers has skyrocketed. As a result, as long as we need to build online programmes the need for MERN stack web developers will remain strong. Now that you understand the significance and usefulness of the MERN stack online course you can go on to the next step which you may say that the MERN Stack Course in Chennai will prepare you for a promising future. If you want to build a fruitful career then you should begin MERN stack certification from a reputed institute and one of the most well-known MERN stack training Institute in Chennai. FITA Academy is the industry leader in providing training with course content created by industry professionals. It provides hundred percent placement support so that you may be put into your ideal business and understand all of the current emerging technology.
Have Queries? Talk to our Career Counselor
for more Guidance on picking the right Career for you!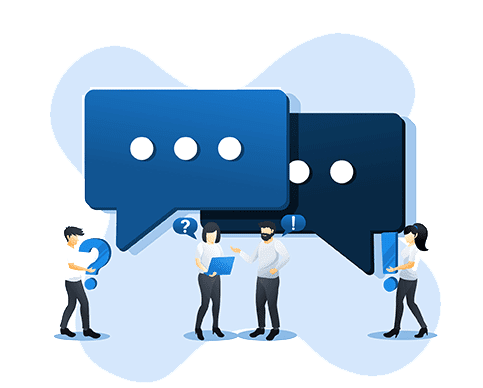 Job Opportunities After Completing Mern Stack Course in Chennai
Digital applications are no longer growing at the same rate as they were a few years ago. However, web applications are created using a variety of approaches, and there are so many options for Web design and development these days that many specialists are baffled. The Mern Stack is a Java script stack that aids in the development of full stack web applications. React, Mongo, Express, and node js are all part of the Mern stack.
This technology provides the designers with an end-to-end context through which to work they have a significant impact on the growth of web applications. If you are wondering why you should take the Mern Stack Training in Chennai, then consider the following points -as for the full application, JavaScript is utilised to design both client side and server side then net application does not require a Settings exchange and provides productive web applications. The lack of many threads in MERN stack training also means you receive totally aligned and resilient technologies that work together realistically allowing you to tackle client and server side programming more quickly.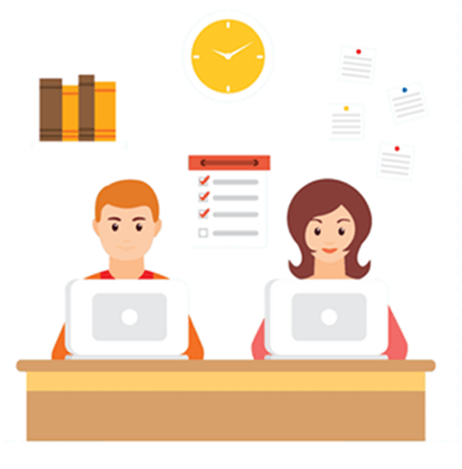 The faculty of Mern Stack Course in chennai teaches model view controller engineering and assists developers and developing applications to benefit from online MERN stack training, developers merely need to have strong knowledge of JS and JSON to develop web applications. You receive simple code upkeep and bug fixing with MERN stack training enhancement for your Web applications making it a cost-effective option. It also has capable testing tools.
Mern Stack Training in chennai is becoming more popular among today's youth as they want to know everything they can about this topic. Businesses will benefit greatly from this in terms of promptly locating experienced developers. Mern Stack Course in chennai is available to help organisations avoid proprietary license issues which will benefit developers as well they will have no trouble using MERN stack online training.
After procuring certification in Mern Stack Certification in Chennai, the students will become eligible to opt for prominent job positions like -Lead developer with the mean stack, backend software engineer, frontend developer and full stack developer. MERN is a JavaScript online application framework that allows you to construct full stack applications. We can make things that are scalable, quick and simple to maintain. The MERN stack is the greatest choice for web developers from many industries and students interested in pursuing a career in full stack application development can opt for Mern Stack Training in Chennai. The course will train the students to handle all development procedures on the frontend, backend and database to help them become a successful fullstack developer.
Read more
R
Gayatri Patel

The course takes a particle approach to the subject and has been beneficial to me. My decision to attend MERN stack certification in Chennai was the best decision I have ever made. It aided me in learning database ideas, components of MERN Stack, role of JavaScript in it along with other important concepts. Beginners as well as professionals both will find it a beneficial course to opt.
S
Shivam Chopra

MERN stack is a little difficult for beginners to grasp but I am really grateful to the incredible team of FITA Academy who assisted me in learning everything with ease and speed. FITA Academy I believe provides the most comprehensive learning experience, as I worked on real time projects, assignments, MCQs and other activities.
D
Damini Gautam

I am grateful to the instructors of FITA Academy for mentoring me and preparing me to acquire a fruitful career in Bengaluru. I have a really qualified staff and they were extremely helpful in helping me understand the ideas of MERN stack.
Have Queries? Talk to our Career Counselor
for more Guidance on picking the right Career for you!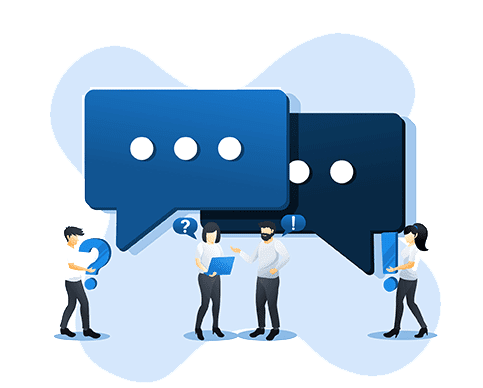 Mern Stack Course in Chennai Frequently Asked Question (FAQ)
Additional Information
The Mern Stack Course in Chennai will introduce students to the fundamentals of MERN stack web development. This is especially beneficial for students who want to get an advantage over students from other IT training institutes. All of our students have a competitive edge and are capable of dealing with any real-life problems related to their fields. Students will be able to construct MERN stack web applications in a simpler and faster manner after completing this MERN stack certification in Chennai.
Hands-on activities both classroom and lab assignments are used throughout the course to show the students how to develop a dynamic and adaptable website. The course will provide you hands-on experience with full stack web development. It will improve your understanding of frontend and backend servers as well as the Mongodb database and the react framework. The students will be able to create both online and hybrid mobile applications using it. Lists, forms, tables, Geolocator APIs, session storage and video will be covered in the course. The students will also learn how to use CSS classes IDS box models flex box and animation to style HTML texts. In order to make the sites responsive a basic introduction to bootstrap will be offered after that the students will learn about objects, DOM elements and features of modern javascript.
And then you will study react functional components, data in functional components, state components, child components, the react lifecycle, react routing, uncontrolled elements and performance optimization. you will also learn how to set up node JS, write node JS scripts and execute them. The execution paradigm of node JS, node JS events, node JS streams, accessing the local systems with node JS socket programming, node JS APIs and protecting Node.JS will also be covered. MERN stack training is an in-depth course that will provide you a detailed understanding of the concepts of mango, express, react, and nodeJS.