Course Highlights & Why AWS Training in Chennai at FITA Academy?
Our students will acquire a thorough knowledge of the appropriate AWS service based on computational database requirements as well as security requirements.
FITA Academy's AWS Course in Chennai provides information on the effective deployment and design of the AWS system.
The theoretical portion of the course will cover ideas like the lift and shift method used by AWS applications, elastic load balancing on numerous EC2 instances, and more.
Students will receive practical experience with storage, databases, compute networking, and data input and egress on AWS. These services include IaaS and PaaS.
Our AWS training in Chennai covers a wide range of topics, including enterprise service buses, fundamental networking ideas, cost estimation, and cost management techniques.
The students will also be introduced to the fundamentals of XML, JSON data formats, and RESTful API web services.
The course schedule is highly flexible at FITA Academy. The students can choose between weekday, weekend, fast-track, offline, and online classes based on what is most convenient for them.
To create, build, and deploy efficient cloud solutions, we combine real-world projects and case studies.
FITA Academy delivers 100% placements and has partnerships with more than 1,500+ organisations.
Read more
Upcoming Batches
| | | | |
| --- | --- | --- | --- |
| 23-09-2023 | Weekend | Saturday (Saturday - Sunday) | |
| 25-09-2023 | Weekdays | Monday (Monday - Friday) | |
| 28-09-2023 | Weekdays | Thursday (Monday - Friday) | |
| 30-09-2023 | Weekend | Saturday (Saturday - Sunday) | |

Classroom Training
Get trained by Industry Experts via Classroom Training at any of the FITA Academy branches near you
Why Wait? Jump Start your Career by taking the AWS Training in Chennai!
Instructor-Led Live Online Training
Take-up Instructor-led Live Online Training. Get the Recorded Videos of each session.
Travelling is a Constraint? Jump Start your Career by taking the AWS Online Course!
Have Queries? Talk to our Career Counselor
for more Guidance on picking the right Career for you!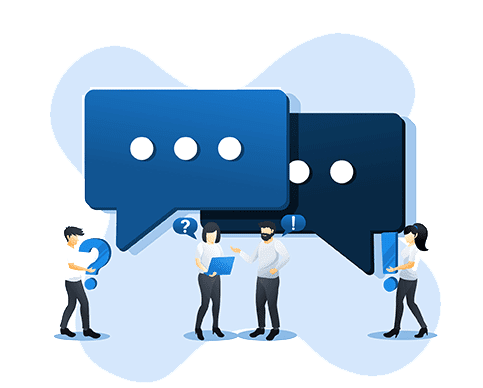 Trainer Profile
FITA Academy is a prestige institute with 1000+ trained experts in the field of cloud computing.
Trainers at FITA Academy are based in well-known organisations with 8+ years of experience in Cloud Computing.
Each class is set with a limited number of students, which helps in rapport building and opens doors for the students to communicate and interact freely.
FITA Academy trainers enhance the knowledge of the students with market-relevant skills.
Trainers of AWS Course in Chennai provide blended learning to the students to provide students with a wide range of subject-based and practical knowledge.
Our trainers are certified professionals in this course who have deployed and worked with AWS features and services for most of their careers.
We train the students with real-time projects and scenarios and thus provide them with enough practical exposure to the CloudPlatforms and its application.
Our trainers cover the latest updates or releases in the AWS architecture and its certifications during the training period.
Mentors of AWS training In Chennai take full responsibility for the conceptual and practical expertise of students with different potentials.
Our trainers also guide the students in resume building and develop interpersonal skills to clear the interviews and impact the recruiters positively.
Features
Real-Time Experts as Trainers
At FITA Academy, You will Learn from the Experts from industry who are Passionate in sharing their Knowledge with Learners. Get Personally Mentored by the Experts.
LIVE Project
Get an Opportunity to work in Real-time Projects that will give you a Deep Experience. Showcase your Project Experience & Increase your chance of getting Hired!
Certification
Get Certified by FITA Academy. Also, get Equipped to Clear Global Certifications. 72% FITA Academy Students appear for Global Certifications and 100% of them Clear it.
Affordable Fees
At FITA Academy, Course Fee is not only Affordable, but you have the option to pay it in Installments. Quality Training at an Affordable Price is our Motto.
Flexibility
At FITA Academy, you get Ultimate Flexibility. Classroom or Online Training? Early morning or Late evenings? Weekdays or Weekends? Regular Pace or Fast Track? - Pick whatever suits you the Best.
Placement Support
Tie-up & MOU with more than 1,500+ Small & Medium Companies to Support you with Opportunities to Kick-Start & Step-up your Career.
AWS Certification Course in Chennai
About AWS Certification Course in Chennai at FITA Academy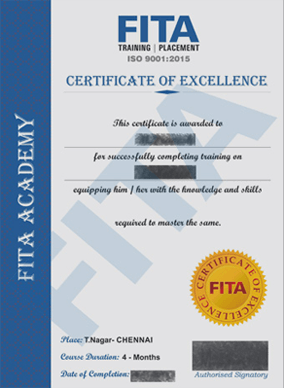 AWS Certification Course in Chennai
The AWS Certification in Chennai is developed to provide you with the knowledge and abilities needed to begin working as an AWS cloud expert. The curriculum will assist you in gaining comprehensive information on how to design, plan, and scale the applications within AWS, in addition to teaching you about the storage and infrastructure aspects of the AWS cloud.
On successfully completing the AWS Course in Chennai, the candidate is awarded a course completion certificate. Most enterprises recognise this certificate as proof of your credibility in this subject. Certifications might help you stand out from the mass of competitors and open up prospects for promotion and advancement. It acts as verification for passing all the assignments and projects to become a successful AWS professional.
In essence, it is an investment you make today to better your future life. With the certificate, you can be sure of earning a higher income than others. This certificate provides validation for the skills and concepts you acquired in the speculated time of enrollment. You'll have the self-assurance to approach tasks and projects in the real world.
Obtaining AWS training certification from FITA Academy will increase your market value, and you will be able to appear in many job interviews to demonstrate your excellent talents. Having this qualification will increase your value to us as a learner and ensure the growth of your professional opportunities.
Have Queries? Talk to our Career Counselor
for more Guidance on picking the right Career for you!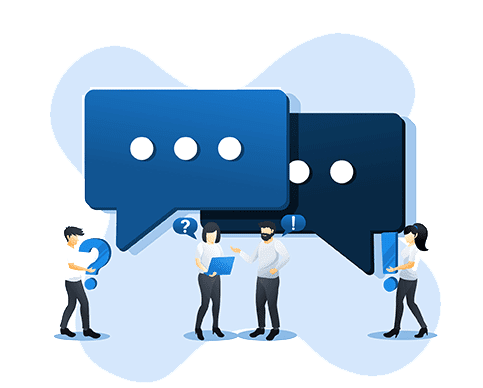 Job Opportunities After Completing AWS Training in Chennai
AWS is a robust, flexible, and cloud security platform that provides a variety of services to aid in the scaling and expansion of enterprises. In order to equip students with in-depth knowledge and practical abilities that will help them stand out from the competition in the market, FITA Academy has meticulously framed its training courses and certifications.
AWS had a seven-year advantage over its rivals because it was the first public cloud service to launch on the market in 2006. AWS capitalised on this advantage to the fullest and has been the public cloud provider with the greatest rate of growth ever since. It has drastically grown by 17% since 2021.
AWS revenue will reach $125.9 billion by the end of the year. Most professionals integrating AWS in their workspace have received a success rate of 96% in their tasks. This skill is beneficial for individuals interested in job roles surrounding Engineering, Testing, Administration, Analytics, Business Management, Web, Product, Application Development and Devops operations. You can join DevOps training in Chennai at FITA Academy to land an AWS-related job.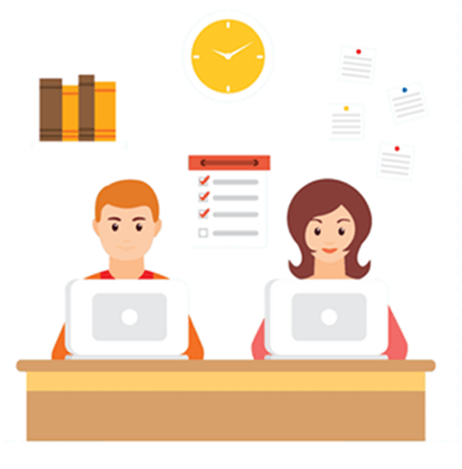 As cloud computing becomes more and more popular, there is an increasing need for qualified employees who are proficient in AWS. Some of the job roles in this field include AWS Developer, AWS Architect, UIpath Developer, AWS Engineer, Application Developer, AWS Tester and Senior Software Engineer. Organisations that hire AWS certified individuals actively include Mphasis, Accenture, IBM India, Cognizant and TATA.
A fresher with under 2 years of job experience can expect a salary ranging between Rs 3.5 lakhs and Rs 6 lakhs per annum. On the other hand, an expert with more than four years of expertise in their field can expect an income of Rs. 7 lakhs per year. The pay scale of the AWS candidate will also depend on the organisation, role, skillset, region, and tasks assigned to the person but you are sure to get a good-paying job without any worries.AWS training in Chennai also provides you with 100% after your course completion.
Read more
A
Aisha Riaz

I am a Solutions Architect working in the same MNC for five years. I had started to feel that my career had become static, and I should invest more in learning as I did during my college years. Therefore, I enrolled in the FITA Academy's AWS Course in Chennai. It has been a profitable experience. I have learned a lot of things that will help me move ahead in my career more wisely.
N
Naveen Sivanesan

During my AWS Training in Chennai at FITA Academy, I was able to gain more than I had expected. They teach us the topics with real-time examples. Based on that, I was able to solve the problems easily. I am extremely grateful to the trainers and staff at FITA Academy
K
Kavin Chezhian

As an employee at an IT firm, there are so many good developers to give you competition today that it is necessary to stand out in the crowd with something different. So I decided to join FITA Academy for the AWS training in Chennai. The trainers delivered clear explanations for every idea and held in-depth practical sessions. I have only praise for the time I spent learning at FITA Academy.
V
Vijay Karthick

I have completed my AWS Training in Chennai at FITA Academy. I was able to gain a lot of information from the live classes. It was exciting to learn about the procedures and put them into practice by myself. I intend to make use of the skills imparted and make my mentors proud.
D
Dharmveer Roy

I have just completed the AWS Course in Chennai at FITA Academy. I can say that it was definitely worth my time and money. The instructor was friendly, and he made sure to keep the class lively and engaging. The placement team at the FITA Academy was also wonderful to work with. With their guidance, I got placed in my dream job.
Have Queries? Talk to our Career Counselor
for more Guidance on picking the right Career for you!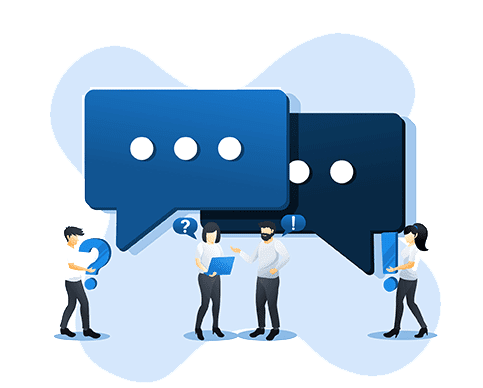 AWS Training in Chennai Frequently Asked Question (FAQ)
Additional Information of AWS Training in Chennai
Amazon Web Services, or AWS, is an extension of Amazon that acts as the leading cloud platform today. It is one of the largest providers of services like computing, storage, IoT, security, applications, tools, software, analytics, networking, etc. As a trusted and secure brand for cloud services, AWS comes at an inexpensive rate for individuals, companies, and the government.
Amazon Web Services is one of the fastest-growing cloud computing services allowing developers to create web-based apps without worrying about infrastructure. These apps are hosted on AWS's data centres and consume only resources when needed, unlike traditional server farms with servers running 24x7 to meet peak demands. You can design these apps using HTML5, CSS3, Javascript, Python, Ruby, PHP, .NET and other programming languages.
Objectives of the AWS Certification in Chennai
Understand the basics of cloud computing for an overview of Amazon Web Services.
Learn to get familiar with an AWS account and console.
Evaluate cost and cost-control strategies.
Describe IAM users, groups, and practices.
Create and practice Elastic Load Balancing on multiple EC2 instances.
Apply AWS to make your infrastructure reliable, scalable, and highly available.
Learn to store, access, and secure files and data in the AWS cloud database.
Describe VPC logs, peering, and Endpoints.
Implement Data ingress and egress on AWS.
Apply text and image automation with AWS.
Build and design applications on the Amazon Web Services platform.
Explore tools, principles, and additional practices in AWS.
Apply your knowledge to earn certifications in different learning paths as per your needs.
Discuss additional information or career guidelines surrounding AWS.
If you're looking for the best AWS training in Chennai, you'll find it at FITA Academy. Our trainers are expert professionals who have worked with AWS for years, and our training program is specially designed to meet all the industry needs.
With over a million active users, Amazon Web Services (AWS) is the top cloud computing service in th world. Compared to other cloud providers, AWS offers a much wider range of services and higher functionality. AWS has the broadest selection of databases that are specifically designed for various applications, allowing you to select the finest tool for the task at the greatest price and performance. AWS is designed to be the most adaptable and safe cloud computing environment currently available. It offers the biggest and most vibrant community. With AWS, you can research and create more quickly by utilising the most recent technology.
Types of Cloud
Public Cloud
Third parties who manage public clouds provide cloud services to the general public online with pay-as-you-go billing options. They offer strategies for lowering the price of IT infrastructure and making it an attractive option for balancing peak loads on local infrastructure. Public clouds are the preferred option for small businesses since they can start their operations without making sizable initial investments by relying only on public facilities for their IT needs. One of the crucial characteristics of public clouds is multitenancy. A public cloud is made to support numerous users, not just one specific client. A user needs a private, isolated virtual workspace that is not shared with other users.
Private Cloud
Users of private clouds have access to dynamically allotted computing resources through shared systems that run on a private network. Instead of the pay-as-you-go model employed in private clouds, there may be supplementary plans that control cloud usage and appropriately charge the different departments or sections of an organisation. Private clouds are provided by HP Data Centers, Ubuntu, Microsoft, and other businesses. Specific jobs, such as platform restoration, dependable clustering, system surveillance and management, data replication, and other dependable services, are carried out using private clouds.
Hybrid Cloud
A hybrid cloud is a diverse networking system that mixes private and public cloud resources. Because of this, they are often referred to as heterogeneous clouds. An important drawback of private installations is their inability to scale on demand and efficiently manage peak loads. Here, public clouds are necessary. A hybrid cloud, therefore, functions by fusing public and private clouds. It costs cheaper to produce than other clouds since it uses a distributed structure. The data transfer procedure has the least amount of delay possible while still being efficient, quick and affordable. The most important factor is safety. Hybrid clouds are absolutely safe and secure since they employ a distributed system network.
Community Cloud
Community clouds are systems that are created by integrating the skills of various clouds to meet the particular needs of a given industry, society, or business sector. Companies find it difficult to divide their responsibilities, though. Companies that have similar issues or responsibilities share their infrastructure services in a community cloud. The cloud may be managed by a business or another person. They are efficiently used in the media, medical, and scientific fields.
Components of AWS
1. Data Management and Data Transfer
The necessary data must be transferred into the cloud in order to execute HPC applications on the AWS cloud. To safely send vast amounts of data, there are numerous data transport methods available. This solves problems like slow transfer, expensive networks, and security difficulties. Additionally, you may automate the transfer of data between on-site storage and the AWS cloud. There are methods for secretly connecting to AWS from your location. This lowers the cost of the network, boosts bandwidth to offer more throughput, and ensures a stable network experience.
2. Compute & Networking
Several compute instances are available, and they may all be tailored to meet your requirements. Additionally, it takes care of monitoring your application and modifying its capacity to keep up a consistent and predictable performance at a reasonable price. Moreover, it takes a little while to build up application scaling across many services and resources. Higher bandwidth and decreased inter-instance delay are possible thanks to the improved networking choices of AWS.
3. Storage
When selecting a high-performance computing solution, the cost and storage solutions must be considered. The various object, block, and file storage options provided by AWS services allow for the storage of both permanent and ephemeral data. It makes it possible to distribute memory capabilities according to the needed size. Many different types of data can be stored and retrieved in the cloud without the need for any data transfer activities. Furthermore, you can use AWS services to transfer your data from on-premise to the cloud.
4. Automation and Orchestration
To make the most of the network, you must automate the schedule of submitted jobs along with the job submission process. By dynamically allocating computer resources based on demand, AWS services enable you to conduct thousands of batch computing tasks. Learn more about cloud automation at AWS Training in Chennai for an extensive understanding of the matter.
5. Operations and Management
A system administrator is in charge of keeping an eye on the network and minimising the budget. There are a variety of management and tracking services available to help one optimise resource use, manage the application, receive a comprehensive view of programs and services, and respond to success factors.
6. Visualisation
Without transporting a significant quantity of data, you may quickly evaluate the outcomes of design models using AWS services. The dynamic programs can now be accessed remotely over a common network and delivered to any workstation.
7. Security and Compliance
To execute apps in the cloud, you must understand legal safety and security administration. AWS provides a number of rapid templates and safety services that aid in securing the AWS network and preserving customers' privacy and information. You can also join the Cloud Computing Training in Chennai to learn more about the security functionality of different cloud computing platforms.
A Few Services offered by AWS
Amazon EC2
Amazon Elastic Compute Cloud is a cloud computing online service that provides safe, scalable computing power. In the AWS cloud, Amazon EC2 offers scalable processing power. By utilising it, businesses may create and roll out applications more quickly without having to make an upfront hardware investment. An easy-to-use dashboard allows users to launch virtual servers, set up networking and security, and control cookies. It is aimed at making online cloud computing simpler for programmers.
You may easily retrieve and configure capacity using Amazon EC2's simple web service interfaces. It gives you total control over your computing assets and enables you to use the dependable computing environment offered by Amazon. With Amazon EC2, you can swiftly scale capacity up and down as your computing needs vary by reducing the time needed to purchase and boot additional server instances to minutes. With Amazon EC2, you may alter the mechanics of computing by only paying for the capacity that you really utilise.
Amazon S3
Amazon S3 is a bucket-based object storage platform that saves data information as objects. A file and its associated metadata are considered objects. A bucket serves as a containment for objects. You must first establish a bucket, give it a name, and choose an AWS Region in order to store your content in Amazon S3. After that, you add your data as objects to that folder on Amazon S3. Each item has a key which serves as the item's specific bucket identifier.
With the aid of this service, it is simple to create applications that utilise native cloud storage. You may start with the basics and grow your software as you see fit without sacrificing performance or reliability because Amazon S3 is expandable and you simply pay for what you require. Additionally, Amazon S3 is made to be very adaptable. Programmers can build a basic FTP programme or a complex online application to store whatever kind and amount of data they need, access the same set of data multiple times, or solely for emergency data recovery. Developers may now concentrate on innovation rather than having to figure out where to maintain their data thanks to Amazon S3.
Amazon RDS
Amazon Relational Database Service is a controlled relational data service that offers seven well-known database engines. This implies that you may utilise Amazon RDS with the same code, programmes, and tools that you now use with your existing databases. Routine database functions including provisioning, upgrading, backup, restoration, defect detection, and maintenance are handled by Amazon RDS.
Replication is a simple technique that may be used to improve performance and availability for business workloads using Amazon RDS. You can execute mission-critical operations with high reliability and built-in automatic failover from your database server to a concurrently duplicated secondary database utilising the Multi-AZ deployment option. For read-heavy data operations, Read Replicas allow you to extend beyond the capability of a specific database installation.
Amazon CloudFront
An easy and affordable method of distributing material with minimal delay and high data transmission speeds is provided by Amazon CloudFront, a web service for companies and website app developers. Amazon CloudFront, like other AWS services, is a self-service, pay-and-use product that has no minimum prices or long-term contracts. Your files are distributed to end users utilising a network of remote sites when using CloudFront.
Data distribution with the best performance is made possible thanks to CloudFront. Using the private feature of CloudFront to control who may access our material will help us to protect it. One of the best and most reliable content delivery networks available today is CloudFront. Both static and moving objects as well as video distribution have been optimised for it. To get a better understanding of Cloud Front functionality, enrol at the Amazon web services Training in Chennai.
Amazon Lambda
You can run code using AWS Lambda's computing service without setting up or maintaining servers. Lambda executes your code on a high-availability compute infrastructure while handling all compute resource management tasks, such as server and operating system upkeep, storage provisioning and autoscaling, and monitoring. You can use Lambda to run code for almost any kind of backend service or application. All that is required is that you provide Lambda with your script in one of the computer languages it supports.
It enables you to run code for practically any kind of backend service or application without setting up or managing servers. Your code is organised into Lambda functions. You can call Lambda from over 200 Amazon web services and SaaS applications, and you just pay for only whatever you use. Serverless computing services like AWS Lambda let you execute code in relation to events and manage the base computing resources automatically. These can be updates or status changes, like when a customer adds something to their cart on an e-commerce platform.
AWS is being used by clients from almost every sector and of every size, including startups, large corporations, and government agencies. The foundation of AWS is designed to meet the security standards of the military, major banks, and other institutions of high security. Although there are many cloud computing services, AWS has never let go of its lead. Its popularity is also one of the many reasons why there is a demand for AWS computing personnel. If you have plans to start a career in cloud computing, FITA Academy will guide you to reach your goal with our exclusive training.
Skills Required
A skilled AWS developer should be familiar with the fundamental ideas and services of cloud computing.
The applicant must understand the distinctions between platform as a service, infrastructure as a service, and software as a service. Depending on what is most convenient for them, they can pick any of these choices.
The candidate gains insight into the creation of software applications for cloud computing through the AWS Training in Chennai. Additionally, they must be proficient in coding languages such as Python and Java.
Professionals may keep up to date on the newest features offered by this platform with the help of AWS training.
For effective system access, a skilled AWS developer needs to be able to manage a variety of user accounts.
They should have a comprehensive knowledge of all the theoretical aspects, services and platforms offered by AWS.
Roles and responsibilities of an AWS cloud specialist
AWS Developer
Anyone interested in working with the newest cloud technologies might consider a position as an AWS Developer. AWS offers a wide variety of continually growing services. So it is crucial for an ideal developer to be knowledgeable about the most recent features and is able to use them. An AWS Developer should be comfortable with the creation and management of Amazon Web Services (AWS) resources such as EC2 instances, S3 buckets, RDS instances, and others. For the purpose of managing and provisioning resources, they must be able to use the Amazon console, command-line interface (CLI), or API.
AWS Architect
An essential position in the field of cloud computing is that of an AWS Architect. For their organisations, AWS Architects are in charge of developing and executing AWS-based solutions. They must be fully knowledgeable about every AWS service in order to be able to choose the best one for a particular situation. In order to become an AWS Architect, you'll need some hands-on experience working with AWS services. AWS Course in Chennai is perfect for those who want to learn about the cloud computing platform and how to use it to their advantage.
UI path Developer
An RPA tool called UI Path enables users to create software agents or robots to automate business procedures. Designing, creating, and launching UI path robots are all part of the job of a UI path Developer. The UI path Developer job role requires candidates to have experience in programming languages such as Java, C#, or Python. They must also be able to work with various automation tools and platforms. In addition, developers must be able to understand business processes and how they can be automated.
AWS Engineer
An individual who is in charge of designing, implementing, and managing cloud-based solutions on the Amazon Web Services platform is known as an AWS engineer. Because of the expanding popularity of cloud computing, AWS engineers are in great demand. Many firms are moving to the cloud in order to benefit from its versatility and expandability. If you want to become an AWS engineer, you need to have strong technical skills and experience in system administration, networking, and data storage. You also need to be familiar with Amazon's cloud platform, which is called AWS.
Application Developer
An application developer is a computer professional who develops and creates applications for software products. They work with the company's customers and management to design, develop, test, and deploy software applications. The application developer must have excellent problem-solving skills, be able to work independently, and have a strong knowledge of computer programming languages. They should also have experience in various software development methodologies.
AWS Tester
AWS Tester is a professional who is responsible for testing the security, performance and reliability of Amazon Web Services (AWS) cloud infrastructure. They work with system administrators, developers and other stakeholders to identify issues and potential risks. AWS Testers must have in-depth knowledge of AWS services and be able to write code to test these services. They must also be able to work with various automation tools to help automate the testing process.
Benefits of the AWS Certification in Chennai at FITA Academy
Students may benefit from the AWS certification training since it may provide them with an advantage over their colleagues in job interviews. Industry experts with years of expertise with AWS cloud and services have designed this course. The tuition is reasonable, and also the teaching is of outstanding quality.
After completing this course, students will be more versed in using AWS's products and services. They can easily get employment with reputable businesses that use AWS's services and products.
The faculty can devote more one-on-one time to each student because the class sizes are small. Additionally, there are lots of opportunities for students to ask questions and get them answered in order to make sure they fully comprehend the material. Students receive regular assignments and projects to aid them in applying their knowledge in real-world situations.
The course material is created to cover all the crucial AWS services and product-related subjects. In order to learn more about other IT topics like network security, cloud services, etc., students can enrol in additional courses at FITA Academy.
The staff at this institution is incredibly helpful and always willing to answer questions from students. They ensure that each student receives the most benefit possible from our course.
We have an outstanding infrastructure, and it is equipped with all the most recent tools needed for properly studying AWS products and services.
The participants' career prospects will be further enhanced by earning the AWS certification after completing the course.
Students who desire to pursue a career in cloud computing or work as an architect or developer for AWS solutions may benefit from taking this course.
The cost of the course is relatively affordable, and students who sign up early for the course can receive reductions on the charge.
After successfully finishing the course, we offer 100% placement support to all of our students, which enables them to land positions with reputable firms that utilise AWS tools and services.
The FITA Academy'sAWS Course in Chennaiwill provide comprehensive knowledge and training in handling principles like AWS S3, Lambda, EC2, Redshift, and cloud trials through the use of various hands-on examples and relevant case studies. The course's holistic teaching method conducted by our expert trainers provides a thorough understanding of important issues relevant to this area, such as understanding the AWS framework plan and installation at scale, AWS data ingress and egress methods, and the various technique of delivering cost control strategies on AWS. The coursework provides practical illustrations that draw substantial focus to the study of AWS design use cases and solutions, based on computing, the concept of lift and shift mechanisms, along with security and data requirements.
In addition to imparting theoretical information, our certified trainers offer a number of presentations on subjects related to the most popular and in-demand Amazon web services platforms, which are utilised by the majority of global companies. Through the extensive training that incorporates industry procedures and meticulous examinations, the students will actually be able to understand the AWS cloud platform, and cloud services, and gain proficiency in designing, organising, and eventually growing the AWS platform by employing contemporary and profitable techniques. The exams and activities provided by FITA Academy will be deeply relevant to the current IT industry that allows our students to have an advantage over other candidates.
The goal of our Amazon web services Training in Chennai is to equip the students with the essential skills and knowledge to embark on their careers as AWS cloud experts. Along with teaching the storage and networking components of it, the course will provide an in-depth understanding of how to develop, plan, and implement AWS cloud services on various platforms. Acquiring the necessary credentials such as those offered at FITA Academy will help you stand out from other engineers and access opportunities for career growth and promotion. Essentially, you are investing in something now to improve your quality of life later on. This qualification will allow you to achieve a successful career.
At FITA Academy, we adopt all the relevant topics for certification and industry-specific training. The course helps you expand your knowledge of the different responsibilities of an AWS cloud specialist. With module-wise assignments and assessments, live projects, and hands-on practical sessions, you will gain AWS proficiency in no time. FITA Academy is the best AWS Training in Chennai, with a success rate of 100% for students passing certification exams to date. This course can be taken up by IT professionals or students from any background or domain to make the best use of knowledge. The trainers at FITA Academy will mould you into the best AWS developers to kick off your professional career.
Read more