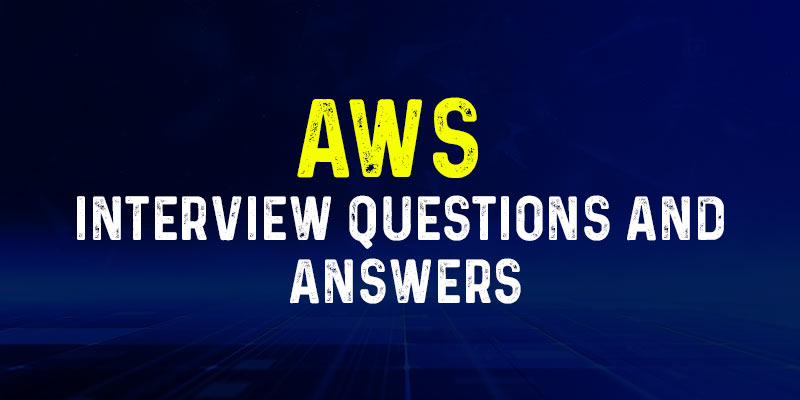 Amazon provides the support of cloud computing platforms to an individual, an organization, or a government through Amazon Web Services(AWS). AWS is simple, reliable, inexpensive, and works on a pay-as-you-go basis.
Amazon web services provide various products for security, storage, networking, IoT, developers, analytics, databases, management tools, and enterprise applications. These services are an asset to any organization to lower their IT cost, increase their production speed, and make it more efficient. And the best part about these services is that you only have to pay for what you use.
Being an AWS-certified professional would not only give a boost to your career but also open up various other opportunities for you along the line. AWS job interviews can be a tad bit hard to crack. Apart from studying you should prepare certain questions which will help you land the job you want. We highly recommend you to go through these 101 AWS Interview Questions and Answers which are compiled for both beginners and experts.
The above-mentioned AWS Interview Questions and Answers cover a wide range of questions that you may encounter while interviewing in the AWS domain. These questions and answers give a good idea about the AWS domain but it does not provide you in-depth knowledge about AWS. If you are interested in learning about AWS in detail, check out AWS Training in Chennai at FITA Academy. This course provides in-depth training in AWS which will help you in achieving expertise in AWS. Their expert mentors will guide you to become an AWS professional.