Course Highlights & Why Java Training in Bangalore at FITA Academy?
FITA Academy equips the students to read and make modifications to java programs to solve real-world cases.
Our Java certification course provides extensive training on documenting and validating input in java programs.
The course will grant the knowledge of object-oriented paradigms using the java programming language for numerous programming technologies.
We provide a flexible schedule for our Java Training Institutes in Bangalore. Students can opt for the weekend, weekday, online and offline classes at their convenience.
The curriculum is curated towards providing demonstrations to develop software in the java programming language.
We impart knowledge of writing, compiling and implementing java programs by using recursions, arrays, manipulative strings and text documents.
FITA Academy's Java Training in Bangalore aims to develop the skills required to execute java programs, including basic data types, control flow constructs and syntax of a high-level, general-purpose language.
Students will be able to learn to develop robust programs in java by using exception handling.
Read more
Upcoming Batches
| | | | |
| --- | --- | --- | --- |
| 23-09-2023 | Weekend | Saturday (Saturday - Sunday) | |
| 25-09-2023 | Weekdays | Monday (Monday - Friday) | |
| 28-09-2023 | Weekdays | Thursday (Monday - Friday) | |
| 30-09-2023 | Weekend | Saturday (Saturday - Sunday) | |

Classroom Course
Get trained by Industry Experts via Classroom Course at any of the FITA Academy branches near you
Why Wait? Jump Start your Career by taking the Java Training in Bangalore!
Instructor-Led Live Online Course
Take-up Instructor-led Live Online Course. Get the Recorded Videos of each session.
Travelling is a Constraint? Jump Start your Career by taking the Java Online Course!
Have Queries? Talk to our Career Counselor
for more Guidance on picking the right Career for you!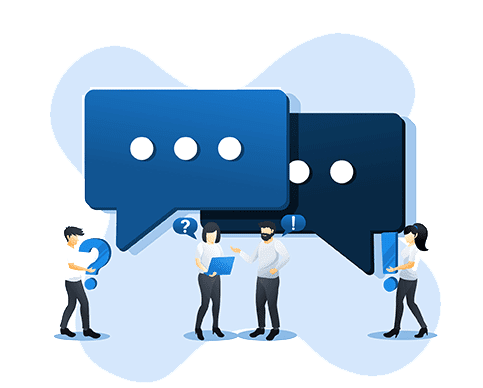 Trainer Profile
Our trainers have 8+ years of industry experience and share their knowledge of java programming and SQL.
Mentors in this course have collaborated and worked on several web application projects using Java programming throughout their careers in an enterprise environment.
The mentors of FITA Academy use hands-on teaching methods to make the conceptual and practical understanding of Java concepts easier.
To keep the learners up-to-date with modern technologies, our mentors at this Java Training Institutes in Bangalore integrate various tools, platforms, libraries, and in-demand packages to keep the learners up-to-date with practices.
Our trainers at FITA Academy will provide live projects for smooth practical applications of coding.
The latest technology and updates surrounding Java and its certifications are adopted in the modules of the Java Course in Bangalore by our trainers.
Participants can acquire career guidance and advice specifically suited to their potential from our trainers.
Features
Real-Time Experts as Trainers
At FITA Academy, You will Learn from the Experts from industry who are Passionate in sharing their Knowledge with Learners. Get Personally Mentored by the Experts.
LIVE Project
Get an Opportunity to work in Real-time Projects that will give you a Deep Experience. Showcase your Project Experience & Increase your chance of getting Hired!
Certification
Get Certified by FITA Academy. Also, get Equipped to Clear Global Certifications. 72% FITA Academy Students appear for Global Certifications and 100% of them Clear it.
Affordable Fees
At FITA Academy, Course Fee is not only Affordable, but you have the option to pay it in Installments. Quality Training at an Affordable Price is our Motto.
Flexibility
At FITA Academy, you get Ultimate Flexibility. Classroom or Online Training? Early morning or Late evenings? Weekdays or Weekends? Regular Pace or Fast Track? - Pick whatever suits you the Best.
Placement Support
Tie-up & MOU with more than 1,500+ Small & Medium Companies to Support you with Opportunities to Kick-Start & Step-up your Career.
Java Certification Course in Bangalore
About Java Certification Course in Bangalore at FITA Academy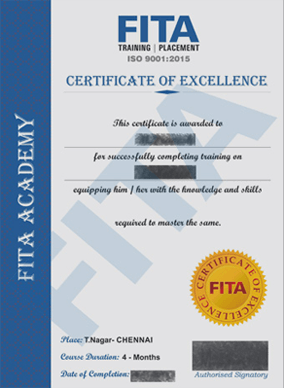 Java Certification Course in Bangalore
Java is considered one of the major and most significant programming languages for making web applications and websites. With vital highlights and profoundly functional language, the demand for java designers has immensely expanded at a quick rate. Our Java Training Institutes in Bangalore integrate the prevalent and advanced uses of Java in the certification course. Individuals who desire to create a strong career in the field of java can acquire an upper hand by learning and becoming certified java engineers.
On completing the java certification training efficiently, the students will be given accreditation by FITA Academy, which will mirror the possession of the extensive information and industry-based skills acquired during the course. The accreditation acquired will assist the students in creating a fruitful career path and will render an expert acknowledgement of their insight and abilities. Going through this training will make the scholar well-versed in the contemporary modifications in this field.
Moreover, upon effective completion of this course, the learner will gain mastery over constructing profoundly practical, reliable, compact, and secure programming applications by going through the thorough training given by the specialists. Acquiring the Java certification will increase your market value, and you will be able to appear for interviews in a wide selection of companies and industries where the certification will serve as a statement of your proficiency in Java.
Have Queries? Talk to our Career Counselor
for more Guidance on picking the right Career for you!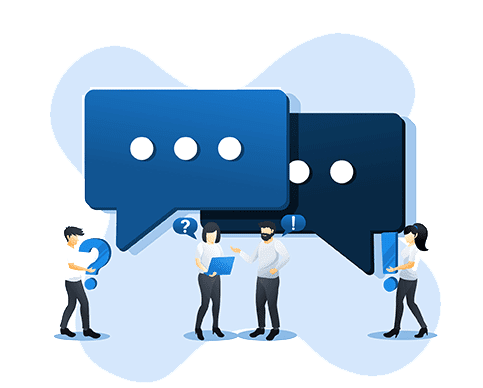 Job Opportunities After Completing Java Training in Bangalore
The object-oriented programming language of java has helped developers simplify the coding method. Numerous preeminent software industries like Infosys, CTS, and TCS are looking out for professional and skilled java developers and are paying high-end remunerations to them. Settling a career in java as a product manager can prove to be a rewarding choice for scholars.
The career path of java entails numerous job positions for our scholars to strive at and acquire a prominent job position in a wide range of industries. The other employment opportunities our students will be exposed to are business analyst, web developer, java architect, java EE developer and database administrator. The trainees do have the option of becoming a freelancer by developing their own businesses and providing services to their clients. The salary packages in this field differ depending on the guidelines of the organisation, the job role and the responsibilities assigned to the individual. A fresher in this field with two years of work experience can hope to get a remittance of Rs. 6,50,000 each annum.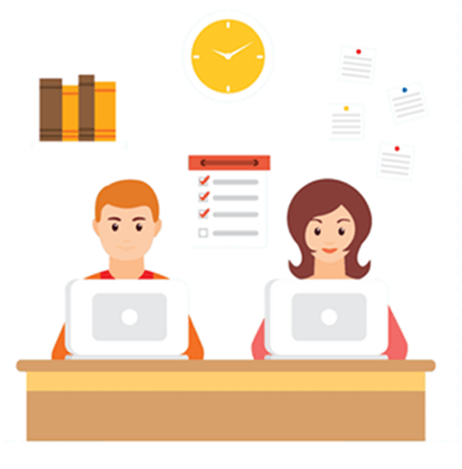 On the other hand, a professional java engineer with five years of work experience is qualified to get a remittance of Rs.8,50,000 each annum. The experts at Java Training Institutes in Bangalore put effort into transforming the students into skilled java designers empowering them to thrive in the competitive market.
A
Ayushman

I enrolled at FITA Academy for my Java Training in Bangalore. I was able to receive professional direction from certified trainers. The teaching method was clear and easy to understand. I had no trouble passing my Java certification. Through their placement programmes, they also assisted me in finding a position that met my needs. I highly recommend FITA Academy for new beginnings.
P
Pavan Singh

I have completed my Java Course at FITA Academy. The course gave me in-depth training with the most updated tools and information about java. My trainer was always open to queries and had a positive attitude. It has been a wonderful experience. Thanks to the trainers, I can now use these skills to grow my career.
A
Advaith

After my training at FITA Academy, I can say that they offer one of the Best Java Training Institutes in Bangalore. I was able to understand coding better thanks to my trainer. Despite being a beginner, I had no trouble grasping the ideas. They gave me first-hand knowledge and responded to all of my inquiries. I had the chance to take my certification exam and attend interviews. I am grateful for the many opportunities provided by FITA Academy.
K
Krishna S

I currently work for a software company. I wanted credentials to improve my skill sets and advance in my career. On the advice of my peers, I enrolled at FITA Academy for my java training. I had the opportunity to explore utilising Java and its tools. The trainers were experts in Java programming and talked about their experiences, which helped me gain a deeper understanding.
R
Ravi Kumar

Thanks to FITA Academy, I could advance in Java programming ahead of my classmates. It has given me exposure to hands-on programming and projects, which has helped me in competitive coding as well. I can now execute my codes without trouble and fix the errors quickly. I am grateful to my FITA Academy mentors for helping me attain my goal.
Have Queries? Talk to our Career Counselor
for more Guidance on picking the right Career for you!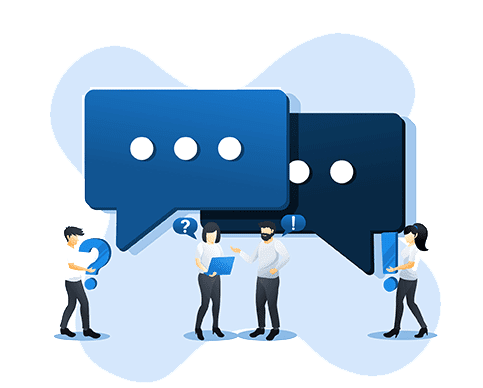 Java Training in Bangalore Frequently Asked Question (FAQ)
Additional Information
Java is the most pervasive programming language, which is dynamic and independent in nature. This object-oriented language has been persistently developing over the past few years for the creation of applications and platforms for multiple devices incorporating computers, laptops, car navigation systems and smartphones. The popularity of java in the majority of mobile phones has led to increased demand. The escalated demand for java calls for the requirement of skilled java operators or developers.
FITA Academy's trainers have designed the conceptual framework of the Java Course in Bangalore by incorporating both advanced theoretical knowledge and industry-based practical skills. The first module of the course emphasises the environment of the Java language. Under this module, the scholars will grasp the knowledge of java as an independent platform, java being object-oriented, comprehending the features of automatic memory management and built-in networks and studying interpreted approaches along with dynamic linking. Along with learning the fundamentals of structural programming, the faculty will conduct a series of demonstrations on developing their own structural code.
Keeping in view its importance in order to gain mastery over java, the second module has been created on the topic of java fundamentals. This module will highlight the basic features of java, including data types, auto-boxing, static imports, operators, arrays and control statements. Moreover, the panel of experts have added a practical module in the conceptual framework, which entails the industry-relevant topics helping the students to have a grasp on the concept of Oops and developing a code in a standard format.
This practical module is about the composition of java classes. The faculty will train our scholars in the concepts of inheritance, encapsulation, OOP in java, polymorphism, appropriate use of objects, and understanding class fundamentals, constructors as well as interfaces.
Along with gaining mastery over the construction of templates, the skilled java developer should also be furnished with the skill of adding some authentic and creative components. The last module of the course will offer in-depth information on swing programming. The students will gain mastery over the atomic components like JButton, Jlist, concepts of swing, lightweight components and MVC architecture.
Skills Required
Proficiency in Java and a thorough knowledge of its systems.
Adequate familiarity with OOP (Object-Oriented Programming) patterns and concepts.
Familiarity with various architectural and design trends.
The capacity to create reusable Java libraries.
Familiarity with Java concurrency patterns.
Basic knowledge of the Model-View-Controller (MVC) design pattern, Java Database Connectivity (JDBC), and RESTful web services.
Working knowledge of well-known web application platforms like Play and Spark.
According to the project's requirements, sufficient knowledge of Java GUI technologies like Swing, SWT, and AWT.
Being able to produce understandable, tidy Java code.
Basic understanding of Java's class loading process.
Knowledge of working with embedded and external databases.
Recognising the fundamental design tenets of a scalable application.
Able to characterise and assist business processes through the creation of database schemas.
Different Job Roles of a Java Expert
Junior Java Developer
A junior developer is one of the prominent jobs for freshers in the broad range of career opportunities. The person holding this job position abides by the work duties of writing, analysing, testing as well as debugging the code. Acquisition of a few years of working experience in the position of a junior developer, the person will stand as highly qualified to strive for the post of senior developer in a reputed company. The assigned duties at this post will incorporate supervision of a project and the junior developers, along with guiding the working of the project.
Solution Architect
A java architect is in charge of creating and developing the application's design and layout. They categorise the various logic layers to further aid in the division of interests among the teammates working on the project. The architect's job is to identify the best solutions that are appropriate for the software that will be developed and make sure that they are all accessible. Get hands-on training on how to develop Java applications at our Java Course in Bangalore. The responsibilities they are assigned are to comprehend prerequisites initiated by the functional analysts and further elaborate it through certain specific architecture and design artefacts.
Project Manager
Amongst the job positions in this industry, the most profitable and demanding career opportunity is of project manager. An expert who organises, plans, and manages projects while adhering to constraints like budgets and timetables is known as a project manager. Project managers oversee the work of entire teams, establish a project's objectives, consult with stakeholders, and see it through to completion. The project manager is accountable for the success or failure of the project, regardless of whether they are managing a marketing campaign, building a structure, creating a software system, or launching a new product.
Network Engineers
A network engineer is a specialist in charge of establishing and managing networks both within and across businesses. They provide assistance to users, employees, clients, or suppliers. As a result, they must be able to collaborate with others and possess good problem-solving abilities. A network engineer should be adept at troubleshooting networking issues using different protocols. They should be familiar with basic programming languages like C++, Python, PHP, and R, in addition to networking skills.
Java Architect
A java architect is responsible for creating and developing the application's design and layout. As you can see in the graphic above, they categorise the various logic layers to further aid in the division of interests among the teammates working on the project. The architect's job is to identify the best solutions that are appropriate for the software that will be developed and make sure that they are all accessible. Become an expert Architect with Best Java Training Institutes in Bangalore and acquire the best resources at FITA Academy.
Scrum Masters
During prolonged projects, Scrum Masters serve as a bridge between teams and product owners. Where appropriate, they assist in streamlining the project process and timeframe, ensuring timely delivery of the finished items. They lead agile projects while working on Agile methodology, which focuses on rapidly delivering products to market by a small cross-functional, self-adjusting team.
Data Scientists & Analysts
A data analyst is responsible for researching, extracting, cleaning and transforming raw data to develop insights. These analysts often use software programs called statistical packages to analyse data. They might even perform hypothesis tests. On top of that, they are capable of writing scripts in various programming languages, including R, Python, SAS, SQL, and others. To learn more about the career opportunities in this field, join the Data Science Course in Bangalore.
Android Developer
The task of developing software for devices running the Android operating system falls to an Android developer. An Android developer must pay particular attention to the app's compatibility with various Android devices and versions. They also need to be knowledgeable about the patterns and practices that surround such a platform. They produce reliable, high-performance Java code and maintain it so that it may be used in android applications.
DevOps Engineer
Devops engineers operate within the information technology (IT) field and focus on the efficient operation of information technology systems and infrastructure. Development operations engineers are involved in planning, managing, staffing, designing, and provisioning a variety of resources that facilitate the design, implementation, deployment, maintenance, management, administration, and documentation of IT solutions. Our DevOps Training in Bangaloreprovides knowledge on various DevOps coding, maintenance and deployment through practical training.
Software Engineer
Software engineers analyse future project deadlines and other commitments and schedule work activities around specific dates. This can involve working with other software engineering staff members on challenging tasks, including updating, creating new software systems, testing and fixing coding errors. To evaluate and troubleshoot software all the way to completion, a skilled software engineer must have technical know-how and communication skills. People with outstanding problem-solving, analytical, and curiosity skills would do well in this position.
10 Benefits of enrolling at FITA Academy
Career Advancement
You can get great career growth if you have a clear idea of the skills and knowledge that are to be mastered before certification is taken. Our Java Training in Bangalore, available now, will teach you all those things, and you will find yourself more confident when you land job interviews or take your first step into new industries.
Better Salary
Most companies look for qualified candidates with solid technical skills, so learning Java makes you stand out from other applicants. Since most high-paying jobs require Java expertise, it's wise to opt for these courses as they earn you a higher salary than other non-certified IT professionals. Companies also appreciate individuals who possess strong communication skills, which Java training programs provide.
Advanced Technologies
With the world moving towards information technology and computerisation, there has been an increased demand for developers with good programming skills. This has led companies to offer advanced software application development courses such as Java. Many students have found a way to improve their chances by getting certified after completing their course. They are often able to secure better-paying positions as they have gained valuable experience.
Enhanced Security
All organisations need security measures on their websites. It is one of the basic steps towards ensuring the safety and protection of sensitive data maintained online. These sites usually employ complex algorithms to keep all this info safe, but only a trained professional can create them effectively. Hiring people with certifications after Java Course in Bangalore proves helpful as they gain essential skills required to develop modern websites.
They can handle different types of coding languages while maintaining standards for efficiency which makes them indispensable for organisations everywhere. Learning coding languages like Python, Ruby, and Java is an important step for people aspiring to become software engineers. The job market for these course programs will remain one of the most lucrative over time.
Flexibility In Job Positions
Today's workplace is always evolving; businesses are looking for candidates with flexible thinking and adaptable behaviour. A strong background in Java helps you learn quickly in any situation. This enables you to work in several environments, including web, desktop, mobile, etc. Still, it also gives you a significant advantage over others because you'll be prepared in case of future changes.
Good Investment
Because the market value of the skill is increasing every year, opting for one of them is a good decision. Training at Java Institutes in Bangalore is considered a long-term investment since it provides you with opportunities that don't come around very often. Many employers seek to hire certified professionals to help you stay ahead in the race. By doing so, they give employees an edge over other candidates.
Easy Access
Nowadays, individuals are using smartphones and computers to browse the Internet, check email, look up business news, shop online or order food. Therefore, having the right language skills can open up the door to new opportunities. Some industries require java programmers to possess specific skills, so getting certified would definitely make sure that you get hired. This means that you can perform well in interviews and impress the interviewer. Being skilled in this area could even determine whether you're given a job or not. This shows how important it is to obtain certification for these programs.
Knowledge Enhancement
Enrolling in FITA Academy will enhance your knowledge and boost your confidence. After the training, you'll receive a certificate that shows your knowledge and proficiency in all aspects of Java. This ensures that you have achieved what was expected when it comes to mastering Java. If you want to become a master of the subject, you'd need to attend multiple classes so you can understand the basics and build a solid foundation from our training.
After getting the right amount of hands-on practice through actual projects, you can then start your own company or join some big-name corporations. As a result, you will acquire more knowledge about the industry and grow your career. Gaining knowledge in .NET will give you an advantage in any job you take on because you will be able to make improvements in the organisation and get more work done.
No Experience Required
You don't need any prior experience to take up this course. Anyone who wants to start working on a project can benefit from learning Java. The reason why most of these programs are offered online or offline depends upon the preference of the student and schedule. There are many internet-based resources, and it is far less hassle than going to physical places. If you're looking to become proficient in Java programming, it is essential to find the best training that meets all your needs.
Affordable Fees
The cost of this software programming certification training isn't very high compared to the potential benefits. You won't pay a lot of money to study with us either. With our quality courses, we ensure the satisfaction of all students. Our curriculum is comprehensive, and therefore, you will get practical knowledge while performing different tasks. Apart from helping you get placed, our instructors also teach you everything there is to know about the subject.
FITA Academy provides advanced training for its Java Course in Bangalore. The course covers various complex and essential features such as Modularity, generics, servlet container, annotations, collections, networking, JDBC, JMS and XML parsing. Our trainers are highly skilled industry professionals and provide practical examples to upskill the students' knowledge. We provide theoretical training coupled with practical workshops and real-time examples.
The course offers comprehensive training on the core language features and gives an in-depth knowledge of best practices and design principles. Participants will find it easy to adapt to the professional environment after completing the training at FITA Academy. IT professionals are always in need of new skills, and certification courses offer a great opportunity to update their skills. FITA Academy provides the Best Java Training Institutes in Bangalore that aid in acquiring new Java-related knowledge and skills.
Read more