Course Highlights & Why UI UX Design Course in Chennai at FITA Academy?
Learn about the basics of User Interface (UI) and User Experience (UX) from our UI UX Design Course in Chennai.
Understand why we design, what is a good user experience? What does it mean? Why do we need this? And how can we achieve that?
Get familiar with different types of UIs as well as their functionality (e.g., mobile apps, web applications, desktop applications, etc.).
Explore various design principles for creating an effective user interface.
Gain knowledge on all aspects of designing a website, including wireframing, mockups, user flows, interactive prototypes, and usability testing.
Understand how to create innovative solutions for future technology to understand various concepts about web designing.
We provide the most genuine and effective training and gain hands-on experience by practising practical, real-world examples.
After being certified from our course, we provide 100% placement support and guidance for students.
With our hands-on approach, you will learn not only theory but also practical knowledge.
Our UI UX Training in Chennai is designed by keeping the industry requirements and practices into consideration. The best platform to work on the latest technologies, tools, software, and trends in the market.
Read more
Upcoming Batches
| | | | |
| --- | --- | --- | --- |
| 2022-10-06 | Weekdays | Thursday (Monday - Friday) | |
| 2022-10-08 | Weekend | Saturday (Saturday - Sunday) | |
| 2022-10-10 | Weekdays | Monday (Monday - Friday) | |
| 2022-10-15 | Weekend | Saturday (Saturday - Sunday) | |

Classroom Training
Get trained by Industry Experts via Classroom Training at any of the FITA Academy branches near you
Why Wait? Jump Start your Career by taking the UI UX Design Course in Chennai!
Instructor-Led Live Online Training
Take-up Instructor-led Live Online Training. Get the Recorded Videos of each session.
Travelling is a Constraint? Jump Start your Career by taking the UI UX Online Course!
Have Queries? Talk to our Career Counselor
for more Guidance on picking the right Career for you!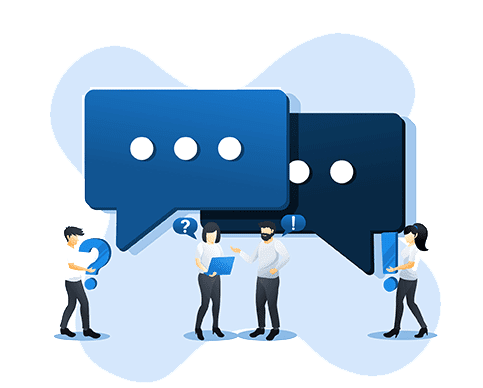 Trainer Profile
The trainer has a vast experience and knowledge which helps students better understand the concepts and develop their skills in UI design technology.
FITA Academy provides extensive support and guidance by assigning highly professional faculty members who keep you motivated throughout the learning process.
Each and every lecture is delivered using simple language so that even those with no technical background can easily grasp the subject.
The instructors make sure to deliver high-quality content so they can help you learn and also retain all information for future reference.
Both theoretical and practical training modules are present in its curriculum, providing expert instructors' knowledge and experience.
Apart from offering excellent education, FITA Academy is renowned due to its quality instructors and affordable courses and for being one of the most trusted institutes in India.
One of the best things about FITA Academy is that it offers student-friendly facilities like Wi-Fi enabled classrooms, comfortable study environment and expert facilitators.
Features
Real-Time Experts as Trainers
At FITA Academy, You will Learn from the Experts from industry who are Passionate in sharing their Knowledge with Learners. Get Personally Mentored by the Experts.
LIVE Project
Get an Opportunity to work in Real-time Projects that will give you a Deep Experience. Showcase your Project Experience & Increase your chance of getting Hired!
Certification
Get Certified by FITA Academy. Also, get Equipped to Clear Global Certifications. 72% FITA Academy Students appear for Global Certifications and 100% of them Clear it.
Affordable Fees
At FITA Academy, Course Fee is not only Affordable, but you have the option to pay it in Installments. Quality Training at an Affordable Price is our Motto.
Flexibility
At FITA Academy, you get Ultimate Flexibility. Classroom or Online Training? Early morning or Late evenings? Weekdays or Weekends? Regular Pace or Fast Track? - Pick whatever suits you the Best.
Placement Support
Tie-up & MOU with more than 1,500+ Small & Medium Companies to Support you with Opportunities to Kick-Start & Step-up your Career.
UI UX Certification Training in Chennai
About UI UX Certification Training in Chennai at FITA Academy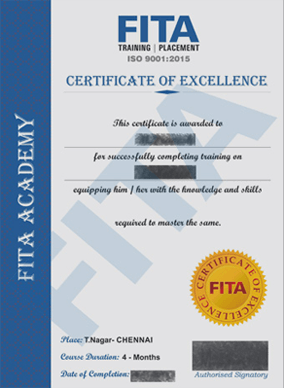 UI UX Certification Training in Chennai
Certifications from respected UI UX training providers can enhance a student's resume and give them an advantage over their competition. The value of a UI UX course certification cannot be overemphasized. Achieving this level of expertise can open up many opportunities for employment in the industry, as well as advance a worker's career path. Whether you're looking to gain new skills or increase your current marketability, a UI UX Course Certification Training in Chennai is an important investment. The UI UX Design Course in Chennai is designed to help participants develop the skills and knowledge needed to design, develop, and manage user interfaces. The course provides an overview of user experience principles, design methodologies, and practical applications. Upon completion of the course, participants will be able to identify user needs, create effective user interface designs, and implement them into web or mobile applications and get certified. The FITA Academy UI UX Course Certification Training is a comprehensive program that provides the foundational skills needed to succeed as a user interface designer. Our main mission is to provide quality coaching with practical experience, which helps learners to understand the concepts. Enroll in UI UX Course Certification with Digital Marketing to have a well-educated and skilled workforce. Our faculty team comprises of professionals who are well versed with their respective field. They help students throughout each phase of learning process by providing constant guidance and feedback.
Have Queries? Talk to our Career Counselor
for more Guidance on picking the right Career for you!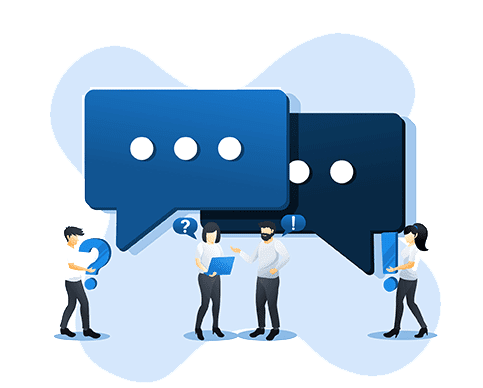 Job Opportunities After Completing UI UX Design Course in Chennai
Get an excellent career opportunity as a UIUX Designer with a leading IT company in Chennai. The salary offered is around Rs. 15,000 - 20,000 / month depending on the candidate profile and experience. We are offering a best of industry training program which includes course materials like Photoshop, Illustrator, core web technology (HTML & CSS), JavaScript etc.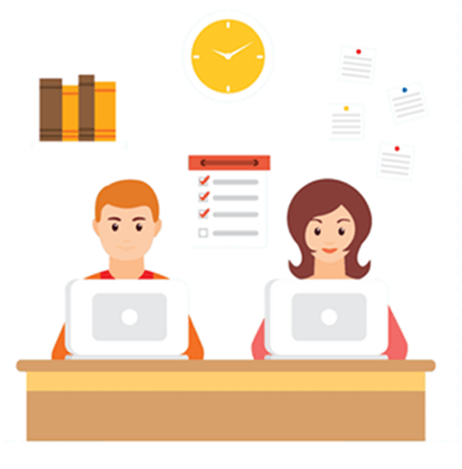 The UIUX designers will be given responsibilities that can include designing user friendly interfaces for websites, applications, mobile apps etc. The job roles may vary from day to day or within the same day basis according to demand in client work. Even Full Stack with UI UX Design Course in Chennai can help you to gain the skills in UI UX that you need. They may need to do some data entry also if required by the client.
Key Skills for UI UX designer
Should be proficient knowledge in HTML, CSS, Photoshop, Illustrator
Should have the ability to design eye-catchy graphics
Should be able to perform research and analysis to come up with new trends
Should have good analytical skills
Should be computer literate
Strong communication skill (written and verbal)
Should have ability of self motivation and time management skills
Should be creative with the right amount of logical thinker
A person who should always learn more.
Good team player.
Our UI UX Training in Chennai will provide you all the knowledge about how to achieve success in this field.
Career Scope:
Mobile App Developers/Web developer
Website developers
User Interface engineers
User Experience researchers
Content strategists
You must be:
Clear head
Creative mind
Curious about things
Passionate about what you do.
We sincerely believe that there's no better investment than your future. So join hands with us to create successful careers together.
Read more
S
Sini Sivadas

I found the UI UX Design course at FITA Academy really helpful. The instructor was very knowledgeable and patient. The class was interactive and I learned a lot about design principles and how to apply them in user interface designs. I had a great time taking the course and am now able to create beautiful user interfaces for my own projects.
R
Suthish

I am Suthish, a student of FITA Academy, and I have taken the UI UX Design course at Chennai. The course was immensely beneficial for me as it introduced me to the basics of user experience design and gave me an understanding of how to create effective user interfaces. The instructor were very knowledgeable and provided us with ample opportunity to practice what we had learned. Their teaching style is interactive and they provide practical examples for us. They also guide us step by step through each project that they assign to us.
N
Nikhil

I found the UI UX Design course at FITA Academy very challenging and informative. The course covers a lot of ground, from user research to wireframing and design. I really enjoyed how the instructor used real-world examples to illustrate concepts. They are clear about each and every concept and explain them so well that one can learn anything easily.
Have Queries? Talk to our Career Counselor
for more Guidance on picking the right Career for you!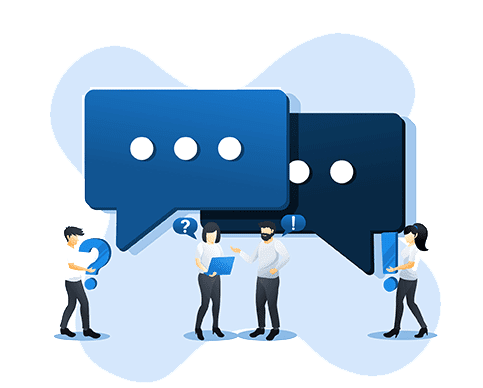 UI UX Training in Chennai Frequently Asked Question (FAQ)
Additional Information
UI UX Design Course in Chennai at FITA Academy provides an excellent opportunity to learn about the different types of user interfaces and how to create effective and intuitive user interfaces for digital products and services. The course is designed to equip students with the skills they need to design modern, intuitive user interfaces.
About User Interface (UI)
A user interface is the part of a software that people use to interact with it. In other words, it's the way you can navigate through and manipulate your computer or mobile device. It includes all the elements on your screen such as buttons, text fields, lists, etc. Also, it's often called "the UI" which stands for "user interface."
The most important aspect of this concept is that it should be intuitive and easy to understand. The majority of users are not trained in technology; they don't know how things work. If you want them to learn it, then you have to make sure everything is clear and simple. Otherwise, there will be confusion and frustration while using your application.
The best examples of good UIs are Apple's iOS operating system and Google's Android OS. Both of them are very easy to use and provide great functionality. They both look clean and sleek, and this helps people feel comfortable using them.
How Do I Know if I Need a User Interface (UI) Designer?
If you are working in any technical industry, chances are that you are already familiar with the concept of user interfaces. However, many organizations still struggle with creating intuitive and functional UIs. Users need to be able to easily find the information they are looking for, but they are unable to do so because of confusing layouts. These problems lead to decreased productivity and increased stress levels among employees.
To solve these issues, companies turn to designers who create UIs for their applications. Such professionals must be experts at graphic design, interaction design and usability testing. They also need to have experience with the latest technologies.
If you think that you may benefit from learning to become a UI designer, then consider taking our UX Design Course in Chennai offered by FITA Academy. You will learn everything from scratch, and you will even get opportunities to test your skills out in real-life situations.
About User Experience (UX)?
User Experience (UX) is an approach to designing products and services that takes into account the needs and desires of customers. This field covers everything related to how people perceive your product, including its appearance, content, and interactions.
It's more than just aesthetics. A well-designed product can improve efficiency, increase satisfaction and minimize errors. By understanding what makes your audience tick, you can focus on improving that particular element of your user experience.
What Is the Difference Between UI and UX Designers?
There are two main types of designers: those responsible for visual aspects, like graphics and colors, and those who specialize in interaction, navigation and overall user experience.
In general, UI designers are responsible for making the visual components of web pages, apps and websites smooth and attractive. They are required to create icons, logos, typography, color palettes and much more.
On the other hand, UX designers are responsible for ensuring that the final product is usable and effective. They ensure that the layout is organized logically and that every piece of information is available at the right time. Their goal is to create a positive experience for the end user.
Why Should You Learn UX Design?
As mentioned earlier, one of the main goals of UX is to deliver a seamless and pleasant user experience. To achieve this, you must first understand why certain tasks are difficult for users. Then, you must come up with solutions to address each problem.
Once you figure out where users are struggling, you must determine which elements of the interface contribute most to the negative experience. For example, if users are having trouble finding certain information or completing an action, it might be due to a poorly laid out menu structure or poor search functionality.
when designing a website, app or game, there are several key roles that must be fulfilled:
Information Architecture – The way information is arranged within a page or application
Navigation – How things work within the context of the whole system
Interaction Design – The methods used to interact with various parts of the system
Content Strategy – The strategy behind the creation of all content
Visual Design – Creating the look and feel of the entire system
Branding & Identity Design – The way the brand appears visually
Usability Testing – Ensuring the quality of the design before launching the project