Course Highlights & Why Selenium Training in Chennai at FITA Academy?
Selenium Course in Chennai at FITA Academy provides certification-specific training to help the students ace certification examinations.
This course integrates hands-on projects and live tutorials for practical sessions.
The curriculum for the Selenium Training Institute in Chennai covers topics from the basics. Learners with little to no prior understanding of the subject can also participate.
Practice assignments and assessments are given after the completion of each module.
FITA Academy training courses come with a flexible schedule for learners. Weekdays and weekend classes are provided in the comfort of your time.
The course offers both online and offline classes. All the sessions are recorded, so you can always access these videos if you missed a few lessons.
The Selenium course in Chennai also offers regular pace and fast track classes at the convenience of the students.
The Selenium Training in Chennai has a placement support system with an established network of 1,500+ small and medium companies.
Work on industry-relevant projects and certification exams for better career prospects surrounding this subject.
AT FITA Academy, we first discuss the different Selenium software principles and then utilise examples from real-world projects to exemplify those concepts.
Read more
Upcoming Batches
| | | | |
| --- | --- | --- | --- |
| 08-12-2022 | Weekdays | Thursday (Monday - Friday) | |
| 10-12-2022 | Weekend | Saturday (Saturday - Sunday) | |
| 12-12-2022 | Weekdays | Monday (Monday - Friday) | |
| 17-12-2022 | Weekend | Saturday (Saturday - Sunday) | |

Classroom Training
Get trained by Industry Experts via Classroom Training at any of the FITA Academy branches near you
Why Wait? Jump Start your Career by taking the Selenium Training in Chennai!
Instructor-Led Live Online Training
Take-up Instructor-led Live Online Training. Get the Recorded Videos of each session.
Travelling is a Constraint? Jump Start your Career by taking the Selenium Online Course!
Have Queries? Talk to our Career Counselor
for more Guidance on picking the right Career for you!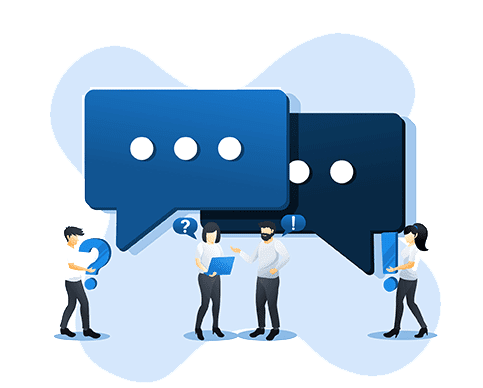 Trainer Profile
Selenium Training Institute in Chennai retains 1000+ trained experts in the field of Selenium.
Mentors in this course have delivered several relevant projects using Selenium technology throughout their careers.
Our trainers are active industrial experts with 8+ years of professional experience.
They have trained over 50,000+ students who are now placed in various companies.
Our trainers ensure that the participants of this course get proper learning of both conceptual and theoretical components.
Software frameworks such as Cucumber, TestNG, and Junit are given practical training at FITA Academy.
To ensure better interactive sessions, each class only has a limited number of students.
Our trainers use modified materials for the intricate concepts and software for a simpler and better understanding of the subject.
Features
Real-Time Experts as Trainers
At FITA Academy, You will Learn from the Experts from industry who are Passionate in sharing their Knowledge with Learners. Get Personally Mentored by the Experts.
LIVE Project
Get an Opportunity to work in Real-time Projects that will give you a Deep Experience. Showcase your Project Experience & Increase your chance of getting Hired!
Certification
Get Certified by FITA Academy. Also, get Equipped to Clear Global Certifications. 72% FITA Academy Students appear for Global Certifications and 100% of them Clear it.
Affordable Fees
At FITA Academy, Course Fee is not only Affordable, but you have the option to pay it in Installments. Quality Training at an Affordable Price is our Motto.
Flexibility
At FITA Academy, you get Ultimate Flexibility. Classroom or Online Training? Early morning or Late evenings? Weekdays or Weekends? Regular Pace or Fast Track? - Pick whatever suits you the Best.
Placement Support
Tie-up & MOU with more than 1,500+ Small & Medium Companies to Support you with Opportunities to Kick-Start & Step-up your Career.
Selenium Certification Course in Chennai
About Selenium Certification Course in Chennai at FITA Academy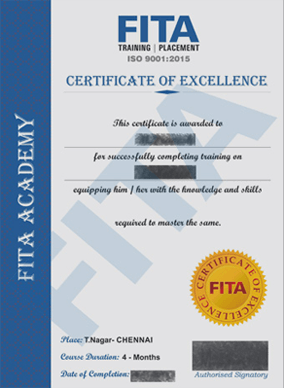 Selenium Certification Course in Chennai
Our Selenium Training Institute in Chennai strives to excel our students by recognising their abilities to develop, maintain, and operate Selenium and its components. The candidate will receive a certificate from the FITA Academy once they have successfully finished the training. Organisations worldwide accept and recognise the certificate as evidence of obtained Selenium knowledge and ability. This certificate provides validation for the skills and concepts you acquired in the speculated time of enrollment. It acts as verification for passing all the assignments and projects to become a successful Selenium professional.
A certificate from FITA Academy is good enough to authenticate your proficiency in the subject. However, mentors at FITA Academy encourage students to extend this knowledge by designing certification-oriented programs much like their Selenium Training in Chennai. It helps set your resume apart from several applicants.
Have Queries? Talk to our Career Counselor
for more Guidance on picking the right Career for you!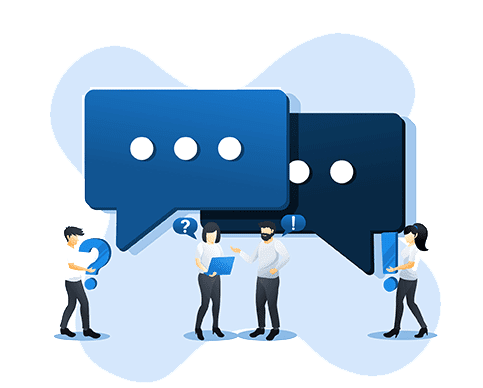 Job Opportunities After Completing Selenium Training in Chennai
Over 53,000 organisations use Selenium for their web development. Selenium supports more browsers and languages than most of its competitors today. It is a unique tool that cuts down on the cost and effort of small and large organisations. It is also one of the most in-demand skills, more so with a certified designation.
Selenium skill-set is suitable for individuals involved in job roles revolving around Testing, Engineering, Administration, Analysis, ETL, Business Intelligence, Quality Assurance, and Automation. Computer science graduates, undergraduates, or individuals interested in advancing a career in automation testing can also benefit from this training course.
At present, there are over 17,000 job openings for Selenium tester and related jobs. Some of those job profiles include Selenium Automation Testing Engineer, Selenium Automation ETL DB Tester, Senior QA Analyst, Quality Assurance Engineer, Selenium Trainer, Junior Testing Engineer, and more. Some of the major companies that hire Selenium specialists include Cognizant, Hexaware, Accenture, Capgemini, Infosys, Google and Netflix.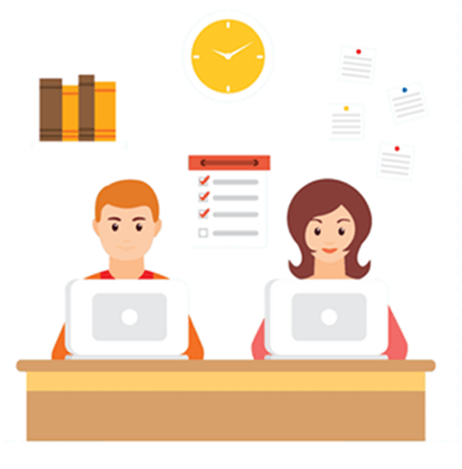 The average salary of a Selenium tester is around Rs. 7 Lakhs in India. At the same time, a Selenium tester earns around $124,700 globally. The income range can differ with location, experience and organisation.
Selenium course in Chennai will equip students with the necessary skills to become successful professionals in the field of Software Testing. With this training, students will be able to identify and correct software errors, assess changes to websites and applications, and recommend improvements. Here are some job roles and responsibilities that can be achieved after completing the Selenium training in Chennai at FITA Academy.
Selenium Automation Testing Engineer - A Selenium automation testing engineer is responsible for automating test cases written by QA engineers. They are required to execute automated tests against the web application or mobile app.
Selenium Automation Testing Engineer Roles and Responsibilities
Supervise status screens on the website/application.
Determine and report any issues that surfaced during the test.
Comment on the effectiveness of the website or applications.
Collaborate closely with developers to ensure that code is of high quality before it is released.
Discuss flaws and problems that have been reported in bug reports with end users.
Ensure all procedures are properly carried out and scripts compute as expected.
Observe how the script is being executed, noting any step failures, exception messages, timeouts, etc.
Verify that the various steps of scripts are carried out flawlessly.
Check to see if the output files adhere to the predefined requirements.
Keep a record of the test results.
Selenium Automation ETL DB Tester - An ETL database tester identifies the data flow between databases, including mapping tables, extracting data fields, transforming data formats, loading data into target databases, cleaning data, and generating data reports, etc. This knowledge in Automation gained from Selenium Course in Chennai gives the students a good foundation to choose the right tool for their needs. Data integrity checks, validations, data formatting, etc., should be carried out prior to loading data into the target DB.
Selenium Automation ETL DB Tester roles and responsibilities
Understand how data flows are mapped between databases.
Create SQL queries and understand their functionality.
Transforming data into new formats.
Prepare reports which are based on extracted and transformed data and generate them.
Perform validation tasks like checking if data has been inserted correctly
Cleanse data to eliminate null values, redundant records, empty columns, etc.
Understand how to cleanse data sets according to business requirements.
Write unit and integration tests using various techniques. The unit test ensures that individual pieces of information have been successfully transmitted over the network and also verifies that it was received correctly. The integration test verifies that each part works together.
Implement basic security controls like user accounts, password restrictions, role-based access control, etc.
Handle any error conditions when applying security controls.
At the Selenium training institution in Chennai, we offer the best training and development for your career.
Read more
H
Harsh Singh

It was a life-changing experience to learn under the guidance of the experts at FITA Academy. I am impressed by their innovative education, and they have taught me all the concepts in a short period of time. I am glad I was able to join this Academy and make use of all the opportunities given to me.
D
Dipin

Although I had no prior experience in programming, after taking up the classes at FITA Academy, I could keep up with my peers without any trouble. The instructor gave easy explanations that anyone could grasp and relate to. Instead of just showing a slideshow, the training as a whole was practice-oriented. He was never hesitant to clear up any doubts, even if it required repeatedly teaching us the same thing.
S
Sharika Lakra

The Selenium Course in Chennai has brought positive changes to my career. I was looking for new and unique skills to start my learning experience, which was fulfilled by FITA Academy. They are the best Selenium Training Institute in Chennai at present. A lot of peers also feel the same.
Have Queries? Talk to our Career Counselor
for more Guidance on picking the right Career for you!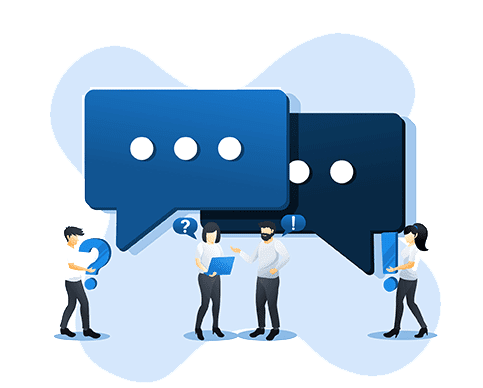 Selenium Training in Chennai Frequently Asked Question (FAQ)
Additional Information
Selenium is a Software Testing tool. Software Testing is a verification process that involves error handling, missing data, bug reporting, and defect management, among others, to ensure the actual requirement gets delivered to the market. Enrol in the Software Testing Training in Chennai to get advanced learning on the different software testing tools.
Selenium is an open-source testing tool. Selenium's key strengths are its ability to work with multiple browsers, computer languages, and operating systems. Selenium's open-source nature makes it available for use by anyone. It is a portable framework used to automate and test web applications. It allows writing test scripts of different coding languages like Ruby, Java, Python, Perl, C#, PHP, and NodeJS, among others, with a single interface tool. Its essential components consist of IFrames, Alerts, Modal Dialog box, TestNGPython and JUnit Framework, TDD, Sikuli, Robot Class, Cucumber, and Gherkin.
Although there are various other testing tools, Selenium tops the list of the most commonly used testing tools. It is followed by Appium, which is used for all iOS software testing. To learn more about iOS software testing, join the Appium Training in Chennai at FITA Academy.
Selenium Suite Components
Selenium IDE
The primary goal of the Selenium IDE (Integrated Development Environment) is to speed up the test case's reaction time. A developer can edit and debug the script using Selenium IDE. This makes it easier to carry out the automation task. Additionally, IDE makes it possible to document the test findings so that it can edit the script in the future. The main function of an IDE is to run and check the test cases that it generates. Selenium IDE is a simple tool that can be operated by someone with very little knowledge of Selenium.
Selenium RC
Selenium Remote Control (RC) is an essential component of the Selenium suite. The testing of code written in different languages is made easier for developers using Selenium RC. This framework makes sure that the user-end capabilities of the web are operating as intended. The browser session begins and ends on its own. The client library, which is built by default, carries out this function in RC.
Selenium WebDriver
With the Selenium WebDriver framework, users can write scripts in any programming language they are familiar with. Additionally, it grants authorisation for cross-browser tests. This tool's primary goal is to confirm that the programme is functioning like it is supposed to. The WebDrive tool checks both language binding and the correct operation of each browser's particular code. The Selenium WebDriver supports widely used browsers like Chrome, Edge, Safari, and Firefox.
Selenium Grid
The primary goal of Selenium Grid is to perform parallel execution. In other words, a single operation is carried out concurrently by multiple processors or CPUs. In this process, Selenium Grid and Selenium RC collaborate. This is accomplished by deciding on a single server to function as the network's hub or central server. Then, from that hub, a number of commands are sent over multiple routes of a random web browser.
At FITA Academy, we provide practical training using IDE, RC, WebDriver and Grid for extensive learning in our Selenium Training in Chennai.
Let us take a look at the characteristic features of Selenium that gives it such a huge advantage over other testing tools.
Features of Selenium
Multi-Browser Compatibility
The Selenium script works with all of the widely used browsers, including Google, Edge, Firefox, Opera, and many others. Selenium is compatible with a variety of browsers. Therefore, it is unnecessary to create many scripts for various browsers; just one will do. The WebDriver version has an upgraded version of this capability.
Multiple Language Support
One of WebDriver's key benefits is that it supports a wide range of programming languages, including Python, Java, Ruby, JavaScript, and others. It also offers binding languages between two main languages in addition to the customised language. This makes it easier for developers to work with whichever programming language they are accustomed to rather than having to learn a new one.
Open Source
Selenium's main advantage is that it is an open-source platform. That means it is freely accessible to the general public. Additionally, it offers free access to features like Domain Specific Language (DSL) and QuickTest Professional (QTP).
Reusability and Add-ons
Scripts for Selenium can be reused. In other words, it can be updated and utilised for another purpose without completely replacing the scripts. This streamlines and shortens the process of defining and coding a new application. There are additional plug-ins or add-ons that can help to expand the scope of testing.
Supports multiple OS
Selenium can now be supported on a variety of operating systems, including Linux, UNIX, Mac, and Windows, thanks to a recent WebDriver update. This feature is one of the most helpful because it enables the creation of test cases in one OS and continues their execution in another.
Constant updates from the Selenium community
You can always get in touch with the Selenium community if you ever worry that you don't have enough resources or updates. Selenium has a vibrant community that frequently adds resources and upgrades to the server. Due to the public's open access to them, its resources are cost-effective.
If you require help with this tool, the Selenium community is always there to help you. You can also join the Selenium Course in Chennaito acquire complete knowledge on the topic.
Easy implementation
Selenium is a simple-to-use testing tool. It is simple and effective to write scripts and codes. The developer-friendly platform also enables the creation and specification of codes. The thorough report highlights additional areas for development and aids in revising the script.
Faster execution time and Easy Integration
When compared to other testing tools, Selenium has a substantially faster execution time. The usage of parallel testing in Selenium enables the code to run more quickly. Selenium is a sophisticated and highly secure testing server used in the integration. Selenium can run its tests with any supported language and framework with minimal difficulties.
At FITA Academy, we try our best to integrate relevant guidelines that are necessary for a career in this field. They include hands-on practical sessions, live projects, and global certification information. This course is easy to understand and can be learned by students with bare minimum knowledge of the subject.
Our trainers are reputed professionals with years of practical experience in Selenium. Our certification course has been entrusted by 15,000+ participants who are now placed in various MNCs. Join the Selenium Training in Chennai at FITA Academy to jumpstart your professional career by utilising the resources and opportunities given here.