Course Highlights & Why Selenium Training in Chennai at FITA Academy?
FITA Academy is the Selenium Course in Chennai that comes with certification-specific training to aid in passing professional or industry-relevant certification exams.
This course applies hands-on approaches and live tutorials for projects and practical sessions.
The Selenium Training program at FITA Academy covers topics from scratch. It is good enough for learners with little to no knowledge of the subject.
Practice assignments and assessments exist after the completion of each module.
The Selenium course in Chennai offers a regular pace or fast track for the students.
FITA Academy training courses come with a flexible schedule for the learners. They can opt for offline classes, live online classes, and recorded classes.
The Selenium Training in Chennai has a placement support system with an established network of 1200+ small and medium companies.
Demonstrate the differences between manual testing and automation testing.
Learn the fundamentals of the Selenium tool in automation.
Explore the basics of features covered in this course.
Understand the evolution of Selenium and its latest releases.
Demonstrate and configure a Selenium environment.
Understand the different levels of testing.
Explore the Selenium Component Suite including, Selenium WebDriver, Selenium RC, Selenium IDE, and Selenium Grid.
Describe Functional Testing and Regression Testing.
Learn to create tests in Selenium.
Explore plugins and frameworks in Selenium like Sikuli, JUnit, and TestNG.
Describe the advantages of Selenium.
Work on industry-relevant projects and certification exams for better career prospects surrounding this subject.
Read more
Classroom Training
Get trained by Industry Experts via Classroom Training at any of the FITA Academy branches near you
Why Wait? Jump Start your Career by taking the Selenium Training in Chennai!
Instructor-Led Live Online Training
Take-up Instructor-led Live Online Training. Get the Recorded Videos of each session.
Travelling is a Constraint? Jump Start your Career by taking the Selenium Online Course!
Have Queries? Talk to our Career Counselor
for more Guidance on picking the right Career for you!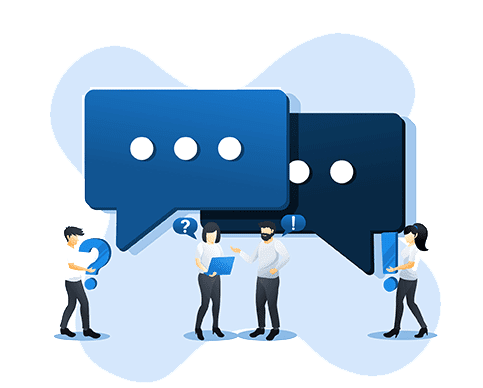 Trainer Profile
Our Selenium trainers are certified professionals in the field.
Mentors in this course have delivered several relevant projects using this technology throughout their careers in Selenium using enterprises.
The trainers sport working experience of more than 12 years in the Selenium industry.
Our trainers introduce the latest releases and updates surrounding Selenium and its certifications in the course modules.
FITA Academy mentors adopt live lessons for projects that implement hands-on training and improved understanding.
Our trainers in FITA Academy are responsible for the conceptual and practical learning of the top Selenium components.
Selenium Course in Chennai has trained around 30,000+ students on this topic.
Mentors in the Selenium training institute in Chennai have motivated around 72% of the learners to attempt industry-relevant certifications with a success rate of 100%.
Interested learners can contact for additional information about the industry and its career prospects for personalized mentorship.
Features
Real-Time Experts as Trainers
At FITA Academy, You will Learn from the Experts from industry who are Passionate in sharing their Knowledge with Learners. Get Personally Mentored by the Experts.
LIVE Project
Get an Opportunity to work in Real-time Projects that will give you a Deep Experience. Showcase your Project Experience & Increase your chance of getting Hired!
Certification
Get Certified by FITA Academy. Also, get Equipped to Clear Global Certifications. 72% FITA Academy Students appear for Global Certifications and 100% of them Clear it.
Affordable Fees
At FITA Academy, Course Fee is not only Affordable, but you have the option to pay it in Installments. Quality Training at an Affordable Price is our Motto.
Flexibility
At FITA Academy, you get Ultimate Flexibility. Classroom or Online Training? Early morning or Late evenings? Weekdays or Weekends? Regular Pace or Fast Track? - Pick whatever suits you the Best.
Placement Support
Tie-up & MOU with more than 1200+ Small & Medium Companies to Support you with Opportunities to Kick-Start & Step-up your Career.
Selenium Certification Course in Chennai
About Selenium Certification Course in Chennai at FITA Academy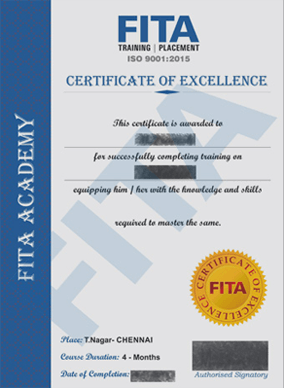 Selenium Certification Course in Chennai
On successful completion of the Selenium Course in Chennai, the candidate is awarded a course completion certificate. Most enterprises recognize this certificate as proof of your credibility in this subject. This certificate provides validation for the skills and concepts you acquired in the speculated time of enrollment. It acts as verification for passing all the assignments and projects to become a successful Selenium professional.
The Selenium Certification Training course certificate from FITA Academy is good enough to authenticate your proficiency in the subject. However, mentors at FITA Academy encourage students to extend this knowledge by designing certification-oriented programs much like their Selenium training in Chennai. It helps set-apart your CV/resume among several applicants.
Here are the names of the well-known certifications in the field. They are known as:
Certified Professional Selenium Tester (CPST)
SeU - Certified Selenium Engineer (CSE)
A4Q Selenium Tester Foundation certification
Some common queries about these certifications are below:
1. How to enroll for these certifications?
Almost all the certification programs are available online to take up in the comfort of your preferred location.
2. What format do they follow for the exam?
These exams consist of 50-60 multiple-choice questions to solve that you need to solve in 60 minutes to receive a result. The number of questions and time vary with the certification program.
3. What is a passing mark for each exam?
The passing mark for these certifications is a minimum of 65-70%, depending on the certificate.
4. Are these certifications valid for a lifetime?
These certifications do not expire. However, they lose relevance with time. So it is always wise to re-earn them every few years.
5. What is the pocket-pinch for earning these certifications?
The cost of earning each certification is variable and location dependent.
For further details, you can consult with your mentor or contact the FITA Academy team from our official page.
10 benefits of Selenium Certification Course in Chennai at FITA Academy:
1) Boost your career prospects- Selenium is one of the most demanded technologies these days because it helps to automate web-based applications so that they can be developed with little or no programming knowledge required. The Selenium Training in Chennai covers all core aspects and skills needed to get started as Selenium professional. You will learn how to write automated tests, record them, run them on multiple browsers and platforms, debug issues, and deploy projects.
Companies prefer hiring professionals who have certification on IT technologies as per industry standards. So, this course provides you with an opportunity to build up a portfolio and show off your skills to potential employers. This will help you stand apart from others in interviews and make you more competitive in today's labor market. By enrolling in our best Selenium Training in Chennai, you will be able to get familiarized with different types of browser automation, open-source tools, IDE's and even find employment opportunities quickly.
2) Hands-On Experience- Students have access to real-time project worksheets and are provided live sessions where they go through each step of creating their first test script. They do not need any prior experience before starting out as developers, but once they complete Selenium training, they understand how to create scripts without coding. After completing the course, students can easily apply what they learned to test and develop websites by writing codes like any other developer. So, they don't need to worry much about knowing Java or C languages as they complete the Selenium Course in Chennai successfully.
4) Competitive Salary Package- Employers pay more for candidates having certifications and working in specific technology fields due to high demand. In addition, companies have dedicated budgets to cover the salary costs of employees having certifications and those experienced in particular areas.
5) Self Learning- Our Selenium Training Institute in Chennai teaches you best practices for automating web applications using HTML5, JavaScript, Xpath, CSS, DOM, and other related technologies. It makes you understand why some things work while others don't. For example, if you use xpath (a part of XPath language), then you will know which elements to look for and which attributes to search for. But if you use CSS selector, then you will only know which element to select and how to style it.
7) Better Networking Skills- Having knowledge in Selenium will enhance your networking skills. Most people think that networking is only limited to meeting new friends and establishing contact with people who may be helpful in the future, especially when looking for a job. However, this has been proven wrong that networking also involves helping others, sharing ideas, and spreading awareness about a particular topic. So, having a good networking skill set will give a boost to your personal and professional life. It will also bring you closer to your colleagues which is key to success in current business environment.
8) Improved Communication Skills- As you work together every day, communication becomes important. When there is no communication among members, teams tend to fail in achieving their goals. During Selenium training, you learn about various ways of communicating effectively, and you are guided and given tips on how to improve your communication skills. You will learn to communicate better with your teammates.
9) Job Market Trends- The job market is changing every day. With the latest trends, businesses require skilled workers so they can compete and expand with other organizations. To survive in this ever-growing tech industry, you must update yourself on the latest trends and stay ahead of them. Having skills in Selenium can definitely help you adapt to the changes in the field.
10) Best Practices- FITA Academy's best Selenium Training Institute in Chennai provides insights into best practices and methodologies followed by experts in different industries. This ensures that you get exposure to newer tools and technologies, which may prove beneficial for your career growth.
Apart from learning technical stuff, you will also learn about different aspects of life such as personal development, being empathetic, being self disciplined, etc. All these aspects play an important role in shaping one's personality and thus enhancing ones' overall personality.
Our Selenium Course in Chennai uses up-to-date technology which helps student in gaining practical knowledge along with theoretical knowledge. It allows you to work on projects using modern tools and frameworks. These tools and libraries allow us to write highly efficient code quickly, which ultimately improves our productivity and reduces time taken to complete a project.
Read more
Have Queries? Talk to our Career Counselor
for more Guidance on picking the right Career for you!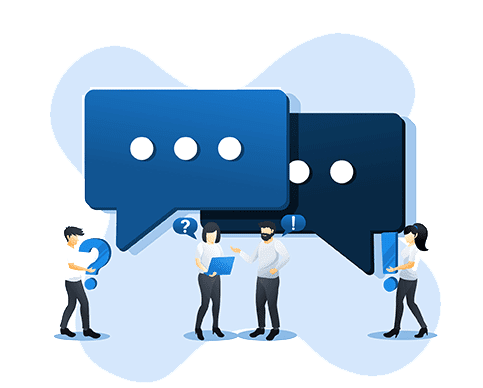 Job Opportunities After Completing Selenium Training in Chennai
Selenium supports more browsers and languages than most of its competitors today. It is a unique tool that cuts down on the cost and effort of small and large organizations. It is also one of the most in-demand skills, more so with a certified designation. This skill-set is suitable for individuals involved in job roles revolving around Testing, Engineering, Administration, Analysis, ETL, Business Intelligence, Quality Assurance, and Automation. Computer science graduates, undergraduates, or individuals interested in advancing a career in automation testing can also benefit from this training course.
As of present, naukri.com lists around 16229 job openings for Selenium certified professionals and related careers in India. Some of those job profiles include Selenium Automation Testing Engineer, Selenium Automation ETL DB Tester, Senior QA Analyst, Quality Assurance Engineer, Pega Test Engineer, Selenium Specialist/Professional, Selenium Trainer, Junior Testing Engineer, among others. Some of the organizations hiring Selenium certified professionals actively at present are Capgemini, Accenture, IBM India, Cognizant Technology, etc.
According to the information on the internet, the average annual salary for Selenium certified professionals can go up to $97.5K globally. In India, the same average is around Rs 2-4 lakhs. These figures change exponentially with experience, location, proficiency level, enterprise, and position in the industry you hold. With the Selenium institute in Chennai, you can rest assured about your career needs.
This Selenium training will equip students with the necessary skills to become successful professionals in the field of Software Testing. With this training, students will be able to identify and correct software errors, assess changes to websites and applications, and recommend improvements. Here are some job roles and responsibilities that can be achieved after completing Selenium training in Chennai at FITA Academy.
1. Selenium Automation Testing Engineer- A Selenium automation testing engineer is responsible for automating test cases written by QA engineers. They are required to execute automated tests against web application or mobile app.
Selenium Automation Testing Engineer Roles and Responsibilities
Monitor status screens within the website/application.
Identify and report problems found during testing.
Provide feedback on the performance of the site/applications.
Work closely with developers to ensure quality of code before release.
Communicate with end users regarding bugs and issues reported through bug reports.
Ensure that scripts run as expected & all steps executed properly.
Keep track of the progress of the script execution including step failures, exception messages, timeout, etc.
Make sure that all steps of the scripts are completed without errors.
Verify whether the output files conforms to predefined specifications
Document the results of the testing.
2. Selenium Automation ETL DB Tester- An ETL database tester identifies the data flow between databases, which includes mapping tables, extracting data fields, transforming data formats, loading data into target databases, cleaning data, generating reports, etc. This knowledge in Automation gained from Selenium Training in Chennai gives the students a good foundation to choose the right tool for their needs. Data integrity checks, validations, data formatting, etc., should be carried out prior to loading data into the target DB.
Selenium Automation ETL DB Tester roles and responsibilities
Understand how data flows are mapped between databases.
Create SQL queries and understand their functionality.
Transform data format into new formats.
Prepare reports which are based on extracted and transformed data and generate them
Perform validation tasks like checking if data has been inserted correctly
Cleanse data to get rid of null values, redundant records, empty columns, etc.
Understand how to cleanse data sets according to business requirements.
Write unit and integration tests using various techniques. Unit test ensures that individual pieces of information have been successfully transmitted over the network and also verify that it was received correctly. Integration test verifies that each part works together.
Implement basic security controls like user accounts, password restrictions, role based access control, etc.
Handle any error conditions when applying security controls.
Read more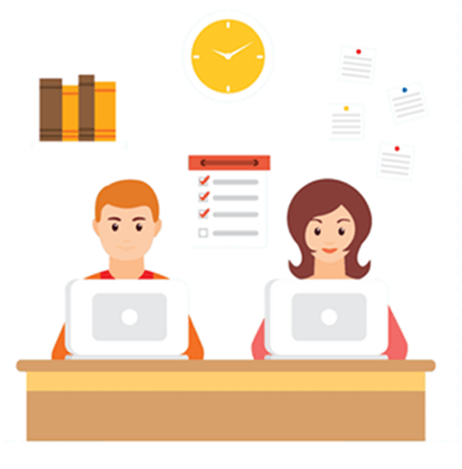 S
Sharika Lakra

Selenium training in Chennai has brought a positive change in my career. I was looking for new and unique skills to start my learning experience, which was fulfilled by FITA Academy. They are the best Selenium training institute in Chennai at present. A lot of my friends share the same opinion.
A
Anjum Mondal

FITA Academy training is suitable for your career needs in manual or automation testing. I am a professional from the software industry, so it felt like a cakewalk to me mostly. However, my junior, who is a fresher when it comes to work, also found it easy to grasp the concepts from this course. It is indefinitely the best-suited training course for novices as well as experts. The versatility of this Selenium course in Chennai is commendable.
H
Harsh Singh

The mentors at the Selenium Course in Chennai are experts in teaching. It was a comfortable experience to learn under their guidance. I am impressed by their understanding of innovative education and the ability to stay up-to-date with changes in the industry. It has comprehensively taught me several concepts in a short period. I am confident to make the best use of my knowledge in the long run.
S
Shreyas Goyal

The Selenium Training in Chennai has been of immense help in earning Selenium certifications. They are efficient in their approach. It took me only this training program at FITA Academy to pass more than three certification exams in the past few months. They integrate the necessary concepts in their modules for these exams as well as provide individual guidance to learners who seek it. I am glad to seize the opportunity when it was present to me.
S
Samsara Singhania

FITA Academy was one of the few options present in front of me when I intended to choose training for Selenium. It has so far been hassle-free and seamless, much to my liking. I expend less energy and learn more with their expertly tailored modules. They adopt hands-on, live, and recorded approaches to give an all-round understanding to learners. I recommend this course and institute in a good light.
Have Queries? Talk to our Career Counselor
for more Guidance on picking the right Career for you!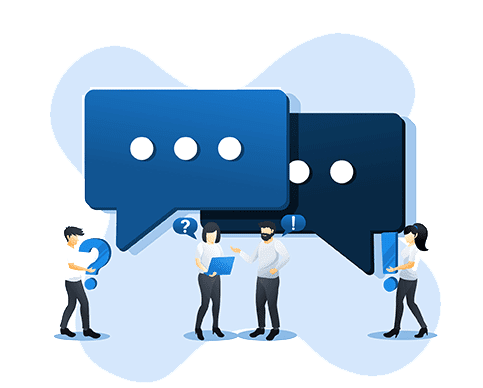 Selenium Training in Chennai Frequently Asked Question (FAQ)
Additional Information
Selenium is a portable framework used for the automation and testing of web applications. It allows writing test scripts of different coding languages like Ruby, Java, Python, Perl, C#, PHP, and NodeJS, among others, with a single interface tool. It also consists of IFrames, Alerts, Modal Dialog box, TestNG Framework, TDD, Sikuli, Robot Class, Cucumber, and Gherkin, among other essential plugins or features.
Selenium is not only easy to learn but also open-source in nature. It makes it easy to share or edit the resources for the other contributors. Some intriguing uses of Selenium make it a favorite among testing professionals. They are automation or automated testing, easy test coverage, multi-platform utilization, cross-browser compatibility, and low test execution time.
At FITA Academy, we try our best to integrate relevant guidelines that are necessary for a career in this field. They include hands-on practical sessions, live projects, and global certification information. Thus, the Selenium Course in Chennai is a certification-oriented course that does not shy away from complex industrial concepts. It is the best Selenium Training in Chennai with a success rate of 100% at earning professional certification today. This course is easy to understand and can be learned by students with bare minimum knowledge of the subject.
Mentors in this course are subject experts with more than a decade of positive reputation in this field. They integrate the latest industry practices that improve their credibility as well as learners. Interested students can pick between studying the Selenium course in Chennai or through online methods. At FITA Academy, we offer the best to our student's career needs.
Read more