Course Highlights & Why Selenium Training in Chennai at FITA Academy?
Selenium Course in Chennai at FITA Academy provides certification-specific training to help the students ace certification examinations.
This course integrates hands-on projects and live tutorials for practical sessions.
The curriculum for the Selenium Training Institute in Chennai covers topics from the basics. Learners with little to no prior understanding of the subject can also participate.
Practice assignments and assessments are given after the completion of each module.
FITA Academy training courses come with a flexible schedule for learners. Weekdays and weekend classes are provided in the comfort of your time.
The course offers both online and offline classes. All the sessions are recorded, so you can always access these videos if you missed a few lessons.
The Selenium course in Chennai also offers regular pace and fast track classes at the convenience of the students.
The Selenium Training in Chennai has a placement support system with an established network of 1,500+ small and medium companies.
Work on industry-relevant projects and certification exams for better career prospects surrounding this subject.
AT FITA Academy, we first discuss the different Selenium software principles and then utilise examples from real-world projects to exemplify those concepts.
Read more
Upcoming Batches
| | | | |
| --- | --- | --- | --- |
| 23-09-2023 | Weekend | Saturday (Saturday - Sunday) | |
| 25-09-2023 | Weekdays | Monday (Monday - Friday) | |
| 28-09-2023 | Weekdays | Thursday (Monday - Friday) | |
| 30-09-2023 | Weekend | Saturday (Saturday - Sunday) | |

Classroom Training
Get trained by Industry Experts via Classroom Training at any of the FITA Academy branches near you
Why Wait? Jump Start your Career by taking the Selenium Training in Chennai!
Instructor-Led Live Online Training
Take-up Instructor-led Live Online Training. Get the Recorded Videos of each session.
Travelling is a Constraint? Jump Start your Career by taking the Selenium Online Course!
Have Queries? Talk to our Career Counselor
for more Guidance on picking the right Career for you!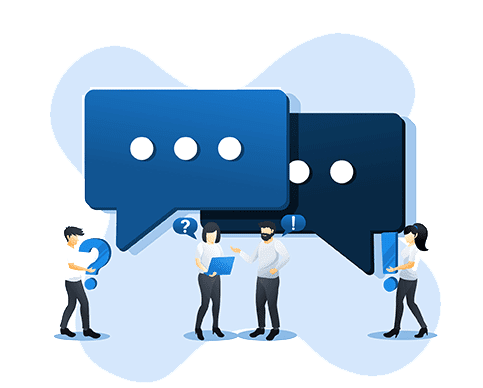 Trainer Profile
Selenium Training Institute in Chennai retains 1000+ trained experts in the field of Selenium.
Mentors in this course have delivered several relevant projects using Selenium technology throughout their careers.
Our trainers are active industrial experts with 8+ years of professional experience.
They have trained over 50,000+ students who are now placed in various companies.
Our trainers ensure that the participants of this course get proper learning of both conceptual and theoretical components.
Software frameworks such as Cucumber, TestNG, and Junit are given practical training at FITA Academy.
To ensure better interactive sessions, each class only has a limited number of students.
Our trainers use modified materials for the intricate concepts and software for a simpler and better understanding of the subject.
Features
Real-Time Experts as Trainers
At FITA Academy, You will Learn from the Experts from industry who are Passionate in sharing their Knowledge with Learners. Get Personally Mentored by the Experts.
LIVE Project
Get an Opportunity to work in Real-time Projects that will give you a Deep Experience. Showcase your Project Experience & Increase your chance of getting Hired!
Certification
Get Certified by FITA Academy. Also, get Equipped to Clear Global Certifications. 72% FITA Academy Students appear for Global Certifications and 100% of them Clear it.
Affordable Fees
At FITA Academy, Course Fee is not only Affordable, but you have the option to pay it in Installments. Quality Training at an Affordable Price is our Motto.
Flexibility
At FITA Academy, you get Ultimate Flexibility. Classroom or Online Training? Early morning or Late evenings? Weekdays or Weekends? Regular Pace or Fast Track? - Pick whatever suits you the Best.
Placement Support
Tie-up & MOU with more than 1,500+ Small & Medium Companies to Support you with Opportunities to Kick-Start & Step-up your Career.
Selenium Certification Course in Chennai
About Selenium Certification Course in Chennai at FITA Academy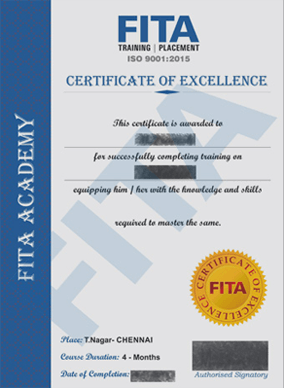 Selenium Certification Course in Chennai
Our Selenium Training Institute in Chennai strives to excel our students by recognising their abilities to develop, maintain, and operate Selenium and its components. The candidate will receive a certificate from the FITA Academy once they have successfully finished the training. Organisations worldwide accept and recognise the certificate as evidence of obtained Selenium knowledge and ability. This certificate provides validation for the skills and concepts you acquired in the speculated time of enrollment. It acts as verification for passing all the assignments and projects to become a successful Selenium professional.
A certificate from FITA Academy is good enough to authenticate your proficiency in the subject. However, mentors at FITA Academy encourage students to extend this knowledge by designing certification-oriented programs much like their Selenium Training in Chennai. It helps set your resume apart from several applicants. After obtaining extensive training using the best selenium techniques, students will become proficient selenium experts capable of effectively executing webdriver tests without supervision. The carefully designed selenium certification training strives to improve the potential while also improving their knowledge and skills.
Earning a Selenium certification allows you to stand out from the competition. You will be exposed to more employment opportunities and your profile value will increase if you possess the essential knowledge and skills required in the industry. By demonstrating their expertise in the sector, applicants with a Selenium certification will have a better chance of landing their dream job. Taking part in our Selenium certification course will help you kickstart your career.
Our Selenium Course in Chennai at FITA Academy has great industry value and is well-regarded by both domestic and foreign academic institutions and corporations. With this qualification and relevant academic qualifications, your CV and professional profile will be more valuable. Your mastery of the Selenium knowledge and skills will be validated by the accreditation, which will put our students in a position to apply for a wide range of employment roles in various software and IT organisations.
Have Queries? Talk to our Career Counselor
for more Guidance on picking the right Career for you!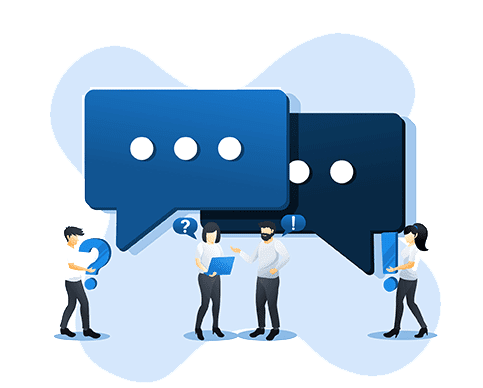 Job Opportunities After Completing Selenium Training in Chennai
Over 53,000 organisations use Selenium for their web development. Selenium supports more browsers and languages than most of its competitors today. It is a unique tool that cuts down on the cost and effort of small and large organisations. It is also one of the most in-demand skills, more so with a certified designation.
The number of job listings for Selenium over the past three years has shockingly increased by 300%, making it the most popular web testing tool. Selenium is the most popular open-source automated testing tool. The most widely used testing tool in the market is Selenium, which is in great demand in countries like the US, Germany, the UK, India, and others where there is a large need for labour and high compensation. It is a special tool that aids in time and money savings for both small and large organisations.
Selenium skill-set is suitable for individuals involved in job roles revolving around Testing, Engineering, Administration, Analysis, ETL, Business Intelligence, Quality Assurance, and Automation. Computer science graduates, undergraduates, or individuals interested in advancing a career in automation testing can also benefit from this training course.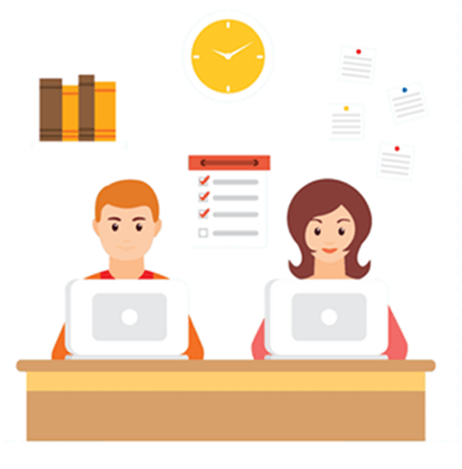 At present, there are over 17,000 job openings for Selenium tester and related jobs. Some of those job profiles include Selenium Automation Testing Engineer, Selenium Automation ETL DB Tester, Senior QA Analyst, Quality Assurance Engineer, Selenium Trainer, Junior Testing Engineer, and more.
Test automation is rapidly gaining popularity and selenium demand is noticeably rising as a result of the extensive use of reliable web apps by different organisations. After completing Selenium Training in Chennai, students will have a strong chance of moving forward toward their desired work environment in numerous sectors because of their deep knowledge of selenium and competency in industry-based abilities. Several global corporations, including Microsoft, Accenture, Google, Infosys, IBM, Wipro, and Capgemini, recruit qualified Selenium testers.
A person with a selenium certification and less than two years of professional experience can expect to make between Rs. 6,45,000 and Rs. 7,45,000 annually. On the other hand, those who have less than six years of working experience, selenium accreditation and are proficient in selenium tools and strategies can expect to earn between Rs. 8,50,000 and Rs. 9,50,000 annually. With the development of significant experience and technical proficiency, the annual salary can rise to Rs. 10,00,000. At the Selenium training institution in Chennai, we offer the best training and development for your career.
Read more
H
Harsh Singh

It was a life-changing experience to learn under the guidance of the experts at FITA Academy. I am impressed by their innovative education, and they have taught me all the concepts in a short period of time. I am glad I was able to join this Academy and make use of all the opportunities given to me.
D
Dipin

Although I had no prior experience in programming, after taking up the classes at FITA Academy, I could keep up with my peers without any trouble. The instructor gave easy explanations that anyone could grasp and relate to. Instead of just showing a slideshow, the training as a whole was practice-oriented. He was never hesitant to clear up any doubts, even if it required repeatedly teaching us the same thing.
S
Sharika Lakra

The Selenium Course in Chennai has brought positive changes to my career. I was looking for new and unique skills to start my learning experience, which was fulfilled by FITA Academy. They are the best Selenium Training Institute in Chennai at present. A lot of peers also feel the same.
R
Rajkumar Garg

I have joined FITA Academy for Selenium Training in Chennai. The trainer made me understand coding very well. I was able to grasp the concepts easily, even though I am a newbie. They answered all of my questions and provided me with first-hand exposure. It's the best decision to join FITA Academy. I am grateful to FITA Academy for the opportunity.
M
Mano S

I am a Selenium tester with 2 years of experience. I joined FITA Academy for my Selenium Training in Chennai. I had a great experience with the trainers and staff. The trainer was very approachable and ready to answer our questions. They give me a lot of placement opportunities which help me to get placed in a global MNC.
Have Queries? Talk to our Career Counselor
for more Guidance on picking the right Career for you!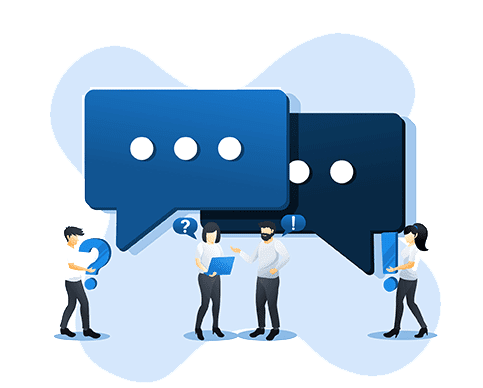 Selenium Training in Chennai Frequently Asked Question (FAQ)
Additional Information
Selenium is a Software Testing tool. Software Testing is a verification process that involves error handling, missing data, bug reporting, and defect management, among others, to ensure the actual requirement gets delivered to the market. Enrol in the Software Testing Training in Chennai to get advanced learning on the different software testing tools.
Selenium is an open-source testing tool. Selenium's key strengths are its ability to work with multiple browsers, computer languages, and operating systems. Selenium's open-source nature makes it available for use by anyone. It is a portable framework used to automate and test web applications. It allows writing test scripts of different coding languages like Ruby, PHP, Python, Perl, C#, Java, and NodeJS, among others, with a single interface tool. Its essential components consist of IFrames, Alerts, Modal Dialog box, TestNGPython and JUnit Framework, TDD, Sikuli, Robot Class, Cucumber, and Gherkin.
Although there are various other testing tools, Selenium tops the list of the most commonly used testing tools. It is followed by Appium, which is used for all iOS software testing. To learn more about iOS software testing, join the Appium Training in Chennai at FITA Academy.
Selenium Suite Components
Selenium IDE
The primary goal of the Selenium IDE (Integrated Development Environment) is to speed up the test case's reaction time. A developer can edit and debug the script using Selenium IDE. This makes it easier to carry out the automation task. Additionally, IDE makes it possible to document the test findings so that it can edit the script in the future. The main function of an IDE is to run and check the test cases that it generates. Selenium IDE is a simple tool that can be operated by someone with very little knowledge of Selenium.
Selenium RC
Selenium Remote Control (RC) is an essential component of the Selenium suite. The testing of code written in different languages is made easier for developers using Selenium RC. This framework makes sure that the user-end capabilities of the web are operating as intended. The browser session begins and ends on its own. The client library, which is built by default, carries out this function in RC.
Selenium WebDriver
With the Selenium WebDriver framework, users can write scripts in any programming language they are familiar with. Additionally, it grants authorisation for cross-browser tests. This tool's primary goal is to confirm that the programme is functioning like it is supposed to. The WebDrive tool checks both language binding and the correct operation of each browser's particular code. The Selenium WebDriver supports widely used browsers like Chrome, Edge, Safari, and Firefox.
Selenium Grid
The primary goal of Selenium Grid is to perform parallel execution. In other words, a single operation is carried out concurrently by multiple processors or CPUs. In this process, Selenium Grid and Selenium RC collaborate. This is accomplished by deciding on a single server to function as the network's hub or central server. Then, from that hub, a number of commands are sent over multiple routes of a random web browser.
At FITA Academy, we provide practical training using IDE, RC, WebDriver and Grid for extensive learning in our Selenium Training in Chennai.
Let us take a look at the characteristic features of Selenium that gives it such a huge advantage over other testing tools.
Features of Selenium
Multi-Browser Compatibility
The Selenium script works with all of the widely used browsers, including Google, Edge, Firefox, Opera, and many others. Selenium is compatible with a variety of browsers. Therefore, it is unnecessary to create many scripts for various browsers; just one will do. The WebDriver version has an upgraded version of this capability.
Multiple Language Support
One of WebDriver's key benefits is that it supports a wide range of programming languages, including Python, Java, Ruby, JavaScript, and others. It also offers binding languages between two main languages in addition to the customised language. This makes it easier for developers to work with whichever programming language they are accustomed to rather than having to learn a new one.
Selenium's main advantage is that it is an open-source platform. That means it is freely accessible to the general public. Additionally, it offers free access to features like Domain Specific Language (DSL) and QuickTest Professional (QTP).
Scripts for Selenium can be reused. In other words, it can be updated and utilised for another purpose without completely replacing the scripts. This streamlines and shortens the process of defining and coding a new application. There are additional plug-ins or add-ons that can help to expand the scope of testing.
Selenium can now be supported on a variety of operating systems, including Linux, UNIX, Mac, and Windows, thanks to a recent WebDriver update. This feature is one of the most helpful because it enables the creation of test cases in one OS and continues their execution in another.
Constant updates from the Selenium community
You can always get in touch with the Selenium community if you ever worry that you don't have enough resources or updates. Selenium has a vibrant community that frequently adds resources and upgrades to the server. Due to the public's open access to them, its resources are cost-effective.
If you require help with this tool, the Selenium community is always there to help you. You can also join the Selenium Course in Chennaito acquire complete knowledge on the topic.
Selenium is a simple-to-use testing tool. It is simple and effective to write scripts and codes. The developer-friendly platform also enables the creation and specification of codes. The thorough report highlights additional areas for development and aids in revising the script.
Faster execution time and Easy Integration
When compared to other testing tools, Selenium has a substantially faster execution time. The usage of parallel testing in Selenium enables the code to run more quickly. Selenium is a sophisticated and highly secure testing server used in the integration. Selenium can run its tests with any supported language and framework with minimal difficulties.
Types of Selenium Tests
Cross-Browser Testing
Cross-browser testing is one of the functional testing techniques employed to make sure that web pages and online services function properly across various browsers. Cross-browser testing ensures that a site works as expected across commonly used browsers, allowing more people to connect and benefit irrespective of their hardware, application programs, or resolution. Cross-browser testing allows for the speedy discovery of browser-specific compatibility issues. By doing this, you can be confident that a substantial number of your application's users won't be turned off by their browser or operating system.
Performance Testing
Performance testing is a type of non-functional analysis that assesses how networks, websites, and other platforms respond to various workloads to examine how they behave and act when placed under stress for a certain period of time. An organisation can use performance testing as a diagnostic technique to find system bottlenecks in computing or communication. It tests the software's reactivity, stability, reliability, resource usage, and speed under a predicted workload using Selenium.
Integration Testing
The main objective of integration testing is to verify the connectivity between various modules by examining the logic employed and generating values in line with the test plan's requirements. The interaction between modules and outside tools is assessed in this way to ensure that the data gathered by the API is reliable and that the right solution is being generated. Integration testing discovers problem areas and early warning signals before delivering the finished product to minimise exception handling problems.
System Testing
System testing is a form of testing that examines whether a piece of software is completely integrated and finalised. During the system testing, a team of quality assurance (QA) experts analyses how the various parts of a program interact with one another in the overall integrated system or software. A set of several tests known as "system testing" are conducted only with the intention of exercising the complete computer-based system. The goal of a system test is to evaluate all system requirements. Usually, the software is only a small component of a larger computer-based system. In the end, the software is connected to other hardware and software systems.
End-to-End Testing
End-to-End testing is made up of various components that, when combined, are supposed to simulate a user's flow through an application. This approach should be properly tested to limit the chance that a user will find a bug. End-to-end testing (E2E) methodologies look at an application's workflow from beginning to end. Through the use of realistic user simulations, this technique aims to confirm the system's data integration. After network and functional testing are complete, E2E testing is conducted periodically.
Regression Testing
Software testing, known as regression analysis, is performed to ensure that any upgrade or alteration to software doesn't change the software's fundamental operation. Regression testing is done after a code update on a piece of software. Selenium helps by automating regression and functional test cases, which reduces the manual testing effort. It requires time and dedication to manually execute each test case in a regression suite once a code modification has been performed because they often have several test cases. Almost all businesses think about automating regression test cases to save time and energy.
Since most organisations will always require software for a variety of functions, and because no piece of software has ever been built without flaws, having knowledge of this easily accessible and simple tool will ensure us a prosperous career. Selenium is used extensively for testing by a large number of multinational organisations, such as Google, Microsoft, Capgemini, HP, Accenture, and others. They seek to hire Selenium testers with years of experience and certifications.
Roles of a Selenium Tester
Depending on the needs of the business, choose the Selenium automation testing strategy that is necessary.
Make test scripts and a test strategy.
To utilise the most recent test scripts and regression suits.
Take part in agile meetings, such as backlog refinement, daily scrum meetings, and sprint planning, for the projects that have been assigned to you.
Create regression testing suites.
Assist project managers, manual testers, developers, and stakeholders with practical solutions.
Evaluate and verify new technologies and APIs.
Different Job Roles and Responsibilities
Selenium course in Chennai will equip students with the necessary skills to become successful professionals in the field of Software Testing. With this training, students will be able to identify and correct software errors, assess changes to websites and applications, and recommend improvements. Here are some job roles and responsibilities that can be achieved after completing the Selenium training in Chennai at FITA Academy.
Selenium Automation Testing Engineer
A Selenium automation testing engineer is responsible for automating test cases written by QA engineers. They are required to execute automated tests against the web application or mobile app. To learn how to create effective test strategies, FITA Academy offers the Best Selenium Training Institute in Chennai. Selenium Automation Testing Engineer Roles and Responsibilities
Supervise status screens on the website/application.
Determine and report any issues that surfaced during the test.
Comment on the effectiveness of the website or applications.
Collaborate closely with developers to ensure that code is of high quality before it is released.
Discuss flaws and problems that have been reported in bug reports with end users.
Ensure all procedures are properly carried out and scripts compute as expected.
Observe how the script is being executed, noting any step failures, exception messages, timeouts, etc.
Verify that the various steps of scripts are carried out flawlessly.
Check to see if the output files adhere to the predefined requirements.
Keep a record of the test results.
Selenium Automation ETL DB Tester
An ETL database tester identifies the data flow between databases, including mapping tables, extracting data fields, transforming data formats, loading data into target databases, cleaning data, and generating data reports, etc. This knowledge in Automation gained from Selenium Training in Chennai gives the students a good foundation to choose the right tool for their needs. Data integrity checks, validations, data formatting, etc., should be carried out prior to loading data into the target DB. Selenium Automation ETL DB Tester roles and responsibilities
Understand how data flows are mapped between databases.
Create SQL queries and understand their functionality.
Transforming data into new formats.
Prepare reports which are based on extracted and transformed data and generate them.
Perform validation tasks like checking if data has been inserted correctly
Cleanse data to eliminate null values, redundant records, empty columns, etc.
Understand how to cleanse data sets according to business requirements.
Write unit and integration tests using various techniques. The unit test ensures that individual pieces of information have been successfully transmitted over the network and also verifies that it was received correctly. The integration test verifies that each part works together.
Implement basic security controls like user accounts, password restrictions, role-based access control, etc.
Handle any error conditions when applying security controls.
Selenium Tester
A person skilled in performing software testing with Selenium is known as a selenium tester. A Selenium Tester's main responsibility is to do automated software testing with Selenium as the Test Automation Tool. They ought to be able to create, develop, and run test scripts. They should be capable of applying their technical and business knowledge to the test targets, including the testing procedures and specifications, set forth by the team. After identifying and correcting the errors, they make sure that test findings are reliable and easily accessible to the company.
Quality Assurance Analyst
Quality assurance specialists examine each feature and component of a programme, game, or piece of software before making it available to the general public to ensure that it is reliable, fully functioning, and user-friendly. They employ a test technique to review hundreds of code lines to verify there are no flaws at all. They search for programme vulnerabilities and faults, such as a drab user interface, and then report their findings to the developers. They also provide recommendations on how to improve a software program's performance and patch any flaws in the system. The UI UX Course in Chennai offers practical training and knowledge on how to spot and fix flaws and inconsistencies in current systems.
Test Lead
A Test Lead's responsibility is to oversee the testing team as they organise, create, and carry out release tests. They Implement important metrics for controlling and assessing the testing process, including execution and error repair, by applying testing approaches, theories, and processes. Apply your knowledge of the functional and business areas to the overall test goals developed by your team. They also carry out research, provide guidance, and acquire access to ascertain what the system programmes require. Additionally, they assist in identifying and addressing programming language flaws and issues in accordance with defined testing protocols, regulations, and production standards to guarantee that applications and services meet their requirements.
At FITA Academy, we try our best to integrate relevant guidelines that are necessary for a career in this field. They include hands-on practical sessions, live projects, and global certification information. This course is easy to understand and can be learned by students with bare minimum knowledge of the subject.
Our curated course covers a wide range of topics, including managing modular conversation boxes, the Selenium network, the Selenium IDE, and Iframe alerts. The course offers in-depth knowledge on the practical application of Selenium and the use of selenium-supported tools like the TestNG system, Cucumber, Robot class, and Gherkin to manage your automation system. Our FITA Academy expert trainers will explain data-driven systems, hybrid and key-driven structures, behaviour patterns, design frameworks, decision-making and looping commands, object-situated program approaches, and exception-handling techniques in action.
Our Selenium course in Chennai is put together and curated by the FITA Academy's subject matter experts. The theoretical and practical portions of the course are separated. The theory section will compile the key and modern selenium concepts and tactics. The application of the concepts learned in projects with an industrial focus will comprise the practical portion of the course. The course comprises learning about manual testing data and seeks to introduce the idea of test automation.
The theoretical portion of the course will involve the study of webpage modelling techniques, which gives our participants in-depth training on how to maximise the functionality and efficiency of automation scripts. The students will also learn how to deploy the functions and commands of the Selenium IDE, comprehend the concept of the Sikuli, JUnits, and TestNG modules in Eclipse, and thoroughly understand Java structure, which will complement their study of the data provider, cross-browser testing, parallel test execution, parameterization, and running failed tests.
FITA Academy provides the Best Selenium Training in Chennai and offers a comprehensive programme that aims to improve participants' technical and interpersonal abilities. Additionally, the thorough material provided in the theoretical and practical course portions shapes our students into competent Selenium professionals. A career in this sector requires knowledge of core Selenium components, which are covered in FITA Academy courses. Our expert trainers also provide information on international certification and integrate real-world projects, case studies and exercises. Our course is easy to follow and suitable for students with no prior knowledge of the subject.
Our trainers are reputed professionals with years of practical experience in Selenium. Our certification course has been entrusted by 15,000+ participants who are now placed in various MNCs. Join the Selenium Training in Chennai at FITA Academy to jumpstart your professional career by utilising the resources and opportunities given here.