Course Highlights & Why AWS Training in Bangalore at FITA Academy?
The AWS Course in Bangalore at FITA Academy gives knowledge of efficient design and deployment of the AWS system.
Our students will gain a comprehensive understanding of the apt AWS service based on the computational database as well as security needs.
The theoretical section in the course will render information on concepts like elastic load balancing on multiple EC2 instances, Lift and shift mechanism of AWS applications.
Students will gain hands-on experience using storage, database AWS services covering Iaas and PaaS, compute networking and Data ingress and egress on AWS.
Our AWS Training in Bangalore provides extensive knowledge of concepts of the content delivery network, enterprise service bus, basic networking concepts, cost evaluation and cost control mechanisms.
Additionally, the essential topics of RESTful API web services, JSON data formats, and XML will be imparted to the students.
FITA Academy provides a flexible schedule of classes. We provide weekday, weekend, fast-track, offline and online sessions that can be opted for by the students according to their convenience.
We integrate real-time projects and case studies to develop how to produce, build and deploy effective cloud solutions.
FITA Academy has partnered with 1,500+ organisations and offers 100% placements.
Read more
Upcoming Batches
| | | | |
| --- | --- | --- | --- |
| 30-11-2023 | Weekdays | Thursday (Monday - Friday) | |
| 02-12-2023 | Weekend | Saturday (Saturday - Sunday) | |
| 04-12-2023 | Weekdays | Monday (Monday - Friday) | |
| 09-12-2023 | Weekend | Saturday (Saturday - Sunday) | |

Classroom Course
Get trained by Industry Experts via Classroom Course at any of the FITA Academy branches near you
Why Wait? Jump Start your Career by taking the AWS Training in Bangalore!
Instructor-Led Live Online Course
Take-up Instructor-led Live Online Course. Get the Recorded Videos of each session.
Travelling is a Constraint? Jump Start your Career by taking the AWS Online Course!
Have Queries? Talk to our Career Counselor
for more Guidance on picking the right Career for you!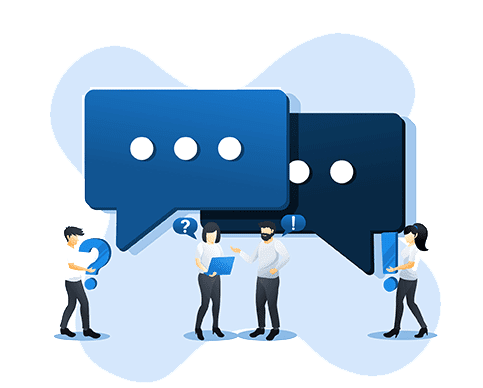 Trainer Profile
Trainers at FITA Academy have more than 8+ years of practical experience in cloud computing and are employed by reputable companies.
Our mentors are AWS-certified professionals who have primarily used and deployed AWS products and services throughout their careers.
They help the students to successfully locate the effective and appropriate methods of using AWS architecture.
Trainers of AWS Course in Bangalore provide hands-on training in the AWS cloud platform and its applications.
In order to maximise participation, each batch is subjected to no more than 5 participants, which encourages rapport-building and makes it easier for students to communicate with trainers.
Our mentors assist the students in polishing their resumes, developing their interpersonal skills, and preparing for interviews so they can impress hiring managers.

Learn at FITA Academy & Get Your
Dream IT Job in 60 Days
like these Successful Students!
Features of AWS Training in Bangalore at FITA Academy
Real-Time Experts as Trainers
At FITA Academy, You will Learn from the Experts from industry who are Passionate in sharing their Knowledge with Learners. Get Personally Mentored by the Experts.
LIVE Project
Get an Opportunity to work in Real-time Projects that will give you a Deep Experience. Showcase your Project Experience & Increase your chance of getting Hired!
Certification
Get Certified by FITA Academy. Also, get Equipped to Clear Global Certifications. 72% FITA Academy Students appear for Global Certifications and 100% of them Clear it.
Affordable Fees
At FITA Academy, Course Fee is not only Affordable, but you have the option to pay it in Installments. Quality Training at an Affordable Price is our Motto.
Flexibility
At FITA Academy, you get Ultimate Flexibility. Classroom or Online Training? Early morning or Late evenings? Weekdays or Weekends? Regular Pace or Fast Track? - Pick whatever suits you the Best.
Placement Support
Tie-up & MOU with more than 1,500+ Small & Medium Companies to Support you with Opportunities to Kick-Start & Step-up your Career.
AWS Certification Course in Bangalore
About AWS Certification Course in Bangalore at FITA Academy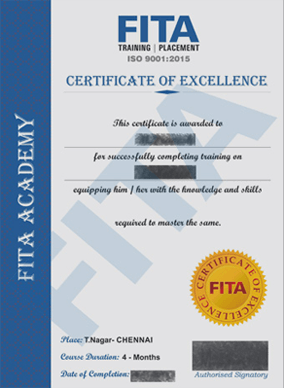 AWS Certification Course in Bangalore
The AWS Course in Bangalore at FITA Academy will help you develop and validate your skills. Gaining the certification of AWS by undergoing the study of AWS training effectively, the scholar will be conceded an accreditation from the institute of FITA Academy, thereby reflecting the proficiency of the student in this field as an affirmation of the in-depth knowledge alongside exposure to the practical training procured over the span of AWS training. The accreditation rendered will give the student an expert acknowledgement of their obtained knowledge and skills.
Certification of AWS confines a lot of significant worth in the market. Additionally, adding this testimony of your skills to your resume will have a stupendous effect on the prospect of your professional career. The AWS Training in Bangalore at FITA Academy holds exceptional value for its thorough and extensive training along with the utilisation of current technology, modified ideas and viable techniques. Alongside that, with the careful study of AWS certification training, our students will be able to effectively create as well as execute AWS WebDriver tests with proficiency.
Getting the accreditation of the AWS training program will hike up your value in the market, and you can appear in various job interviews to give an authentication of your fine skills. The possession of this certification will enhance the value of our learners, ensuring the development of your career prospects.
Have Queries? Talk to our Career Counselor
for more Guidance on picking the right Career for you!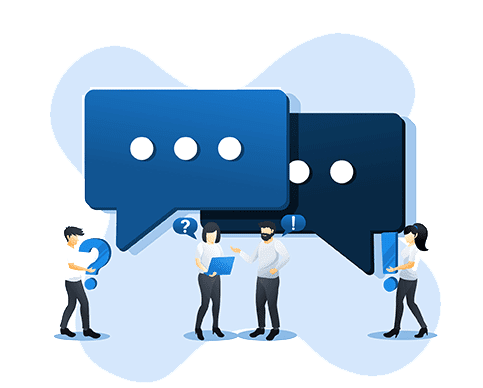 Job Opportunities After Completing AWS Course in Bangalore
Amazon web services have played a crucial role in the business of cloud services and have proved to be a fundamental source of income generators for Amazon. Obtaining the certification from AWS Training in Bangalore at FITA Academy will expose our students to a number of job positions, including AWS solution architect, DevOps engineer, cloud architect, and AWS engineer. The FITA Academy will provide sequential and task-based AWS training alongside an updated educational program in accordance with the requirements and necessities of newly evolved industries.
AWS has a seven-year advantage over its rivals because it is the first cloud service platform to launch on the market in 2006. As a result of this advantage, AWS has grown at the quickest rate among public cloud service providers. AWS has grown by 17% significantly since 2021. AWS revenues will have topped $125.9 billion by year's end. Most professionals who have included AWS in their working environment reported greater task success rates.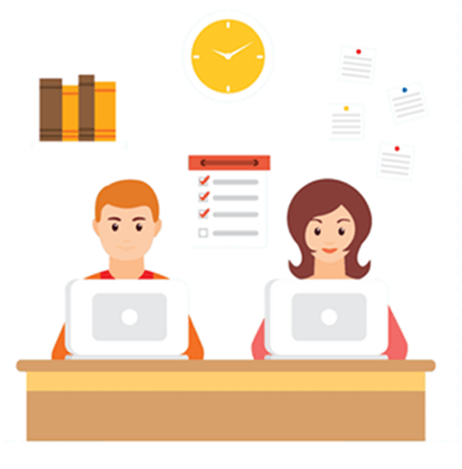 A fresher with less than 3 years of work experience can get a salary package up to Rs. 3.83,800 to Rs. 6,07,000 per annum. On the other hand, the salary package for an expert with more than two years of work experience can expect to receive a salary of 7,00,000 per year. The salary of a fresher in the profession of AWS relies upon the organisation, position, skillset, region and responsibilities given to the employee.
FITA Academy has carefully planned the instructional courses and accreditation with the crucial goal of furnishing the students with in-depth information and industry-based skills, helping them to upsurge from the competition of the market. With the rising popularity of cloud computing, there is a growing demand for skilled professionals in Amazon Web Services (AWS). AWS is a comprehensive, flexible, and secure cloud platform that offers a wide range of services to help businesses scale and grow.
Read more
A
Aryan Shetty

I have been working as an AWS engineer for the past few years. I enrolled in the AWS Training in Bangalore for my certification. I received practical training on various AWS tools from my trainers. I could reach out to them at all times, and they never hesitated to clarify my queries. Their teaching method was also helpful and interesting.
D
Dhanaraj R

FITA Academy has helped me to gain the core fundamentals of AWS and the working process of clouds, along with the concepts of EC2, RDS, and S3. The course structure is informative, well defined and easy to understand. I was amazed at their efforts to make the sessions lively and interesting.
S
Sowparnika

I completed my AWS training in Bangalore at FITA Academy. I gained a lot of knowledge from the live classes. Having the freedom to apply the techniques I had learned on my own was amazing. The live demo sessions give a clear understanding of even critical concepts in AWS. I want to give back to my teachers by making use of the knowledge they have taught me.
J
Jack Hilton

My trainer used examples from everyday life when teaching, which really improved my understanding of the subjects. It has made it easier for me to manage AWS software. I am so appreciative of the FITA Academy team and trainers for their continuing support. I highly recommend this course.
K
Khalif M

For my AWS training, I joined FITA Academy. The course provided knowledge beyond the basics of AWS, and the fluidity in the delivery of the content and the series of industry-based demonstrations is appreciable. My trainer conducted in-depth practical lessons and gave thorough explanations for every concept. I can only speak highly of my experience at FITA Academy.
Have Queries? Talk to our Career Counselor
for more Guidance on picking the right Career for you!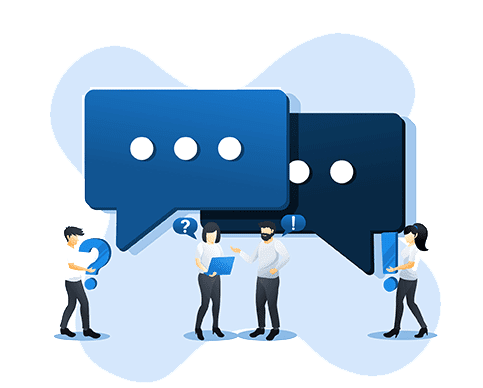 AWS Training in Bangalore Frequently Asked Question (FAQ)
Additional Information
Amazon Web Services, or AWS, is the name of the most widely used cloud computing platform in use today. AWS was founded by Amazon. In terms of computing, analytics, storage, IoT, tools, security, apps, services, networking, etc. Being a trusted and safe name in cloud computing, AWS offers reasonable costs for individuals, companies, and the government. With the rising popularity of cloud computing, there is a growing demand for skilled professionals in Amazon Web Services (AWS). AWS is a comprehensive, flexible, and secure cloud platform that offers a wide range of services to help businesses scale and grow.
Using Amazon Web Services (AWS), a rapidly growing cloud computing service, developers may build web apps without worrying about infrastructure. These apps are hosted on AWS's cloud services and only consume resources as needed, as opposed to normal server farms, which run servers continuously to meet peak demands. These applications can be made with the help of a variety of programming languages, including Javascript, CSS3, Python, PHP, and .NET.
With over a million active users, Amazon Web Services (AWS) is the most well-known cloud computing provider worldwide. Comparing AWS to other cloud providers, you can see that it offers a much wider range of services and more power. With AWS's widest choice of databases developed specifically for diverse applications, users can select the finest tool to finish the work at the best cost and speed. FITA Academy is among the most renowned training institutions which offer the best AWS Training in Bangalore.
Components of AWS
Data Management and Data Transfer
The necessary data must be transferred into the cloud in order to execute HPC applications on the AWS cloud. To send vast amounts of data securely, a variety of data transport mechanisms can be used. This fixes concerns with expensive networks, difficult security issues, and slow transfer. It is also possible to automate data transfers between local storage and the AWS cloud. There are methods for connecting covertly from your location to AWS. In turn, this lowers the cost of the network, boosts its capability to deliver greater traffic, and ensures network stability.
Compute & Networking
A variety of computer instances are available, and each one can be tailored to your needs. It also keeps track of your application's performance and modifies its capacity to maintain a consistent and reliable performance. It takes time to develop application scalability across various services and resources. AWS's improved networking choices allow for increased bandwidth and less inter-instance lag.
Storage
The price and storage options need to be taken into account when choosing a high-performance computing solution. AWS services offer versatile block, object, and file storage options that permit the storing of both durable and transitory data. It enables the distribution of memory capacities in accordance with the required size. On the cloud, a range of various sorts of data can be saved and retrieved without the need for any data transmission efforts. Additionally, you can move your data from on-premises to the cloud using AWS services.
Automation and Orchestration
Automation of the task reporting and scheduling processes is necessary if you want to make the most of the service. AWS services allow for the execution of hundreds of batch computing processes by dynamically allocating computer resources according to demand.
Operations and Management
The system administrator is responsible for keeping track of the network and cutting expenditures. There are several management and tracking services available to help with resource optimisation, application administration, getting a complete perspective of services and programs, and adjusting to success factors.
Visualisation
You may quickly evaluate the outcomes of design models using AWS services without having to send a substantial amount of data. Now, any machine on a shared network can receive dynamic programmes and access them remotely.
Security and Compliance
You need to comprehend legal safety and security management in order to run programmes in the cloud. In order to secure the AWS network and protect customers' privacy and information, AWS offers a number of quick templates and safety services.
AWS offers the largest and most vibrant community within the world's largest cloud computing infrastructure. By utilising cutting-edge technology, AWS enables you to explore and develop more quickly with the best AWS Training Institute in Bangalore. AWS is designed to be the most adaptable and secure cloud computing environment available. Just a handful of the many different kinds of clients who use AWS include startups, large corporations, and governmental organisations. The architecture of AWS satisfies the security needs of the military, financial companies, and other high-security institutions. Despite the number of cloud computing companies, AWS has continued to dominate the market. Its widespread use is one of the many elements influencing the demand for AWS computing specialists.
Skills Required
A skilled AWS developer should be familiar with the fundamental ideas and services of cloud computing.
The applicant must understand the distinctions between platform as a service, infrastructure as a service, and software as a service. Depending on what is most convenient for them, they can pick any of these choices.
The candidate gains insight into the creation of software applications for cloud computing through the AWS Training in Bangalore. Additionally, they must be proficient in coding languages such as Python and Java.
Professionals may keep up to date on the newest features offered by this platform with the help of AWS training.
For effective system access, a skilled AWS developer needs to be able to manage a variety of user accounts.
They should have a comprehensive knowledge of all the theoretical aspects, services and platforms offered by AWS.
Roles and Responsibilities of an AWS cloud specialist
AWS Developer
The vast array of services offered by the Amazon Web Services platform is constantly growing. Therefore, having knowledge of the most recent features and the ability to use them is crucial for developers. AWS resources such as EC2 instances, S3 buckets, RDS instances, and others need to be simple for an AWS Developer to build and administer. To manage and supply resources, they must be able to use the Amazon console, command-line interface (CLI), and API. You will be able to become skilled AWS Developers by utilising cutting-edge cloud technologies with the help of the hands-on training offered at the AWS Course in Bangalore.
AWS Engineer
AWS engineers are responsible for planning, developing, and maintaining cloud-based applications on the Amazon Web Services platform. AWS engineers are in high demand as cloud computing gains more and more traction. To take advantage of the cloud's adaptability and expandability, many businesses are switching to it. At our AWS Training Course in Bangalore, develop solid technical abilities and expertise in network management, communications, and data storage to become a proficient AWS engineer.
Application Developer
Application developers are computer experts who design and implement software applications. They work with the company's management and clients to plan, create, test, and run software programmes. An application developer must have a solid command of computer programming languages, the capacity to function independently, and exceptional problem-solving skills. They also need to be familiar with various software development methodologies.
AWS Tester
An AWS Tester's responsibility is to assess the reliability, usability, and security of the Amazon Web Services (AWS) cloud computing platform. They work together with network administrators, developers, and other stakeholders to identify issues and potential threats. To test these products, AWS testers need to be expert programmers who have a thorough understanding of AWS services. To assist in automating the testing process, they must also be able to work with a variety of automation technologies.
UI path Developer
A UI path Developer's duties include planning, building, and launching robots that follow UI paths. Candidates must have prior experience with a programming language like Java, C#, or Python in order to be considered for the position of UI path Developer. Additionally, they must be proficient in using a range of automation platforms and technologies. UI d We offer thorough training on comprehending business operations and how they may be automated through our UI/UX Course in Bangalore.
AWS Architect
In the world of cloud computing, an AWS Architect plays a significant role. For their organisations, AWS Architects are responsible for designing and delivering AWS-based solutions. They must be well-versed in all AWS services in order to be able to choose the suitable AWS service for a certain situation. You will be in charge of planning, creating, and moving applications to the AWS platform in your capacity as an AWS Solutions Architect. Additionally, you'll need to ensure that development teams are given technical direction, and proper procedures are followed when creating the applications.
AWS DevOps Engineer
As an AWS DevOps Engineer, it will be your responsibility to automate procedures and jobs to boost the efficiency of the development team. To ensure that any modifications are executed successfully and seamlessly, you'll also need to work closely with the operations team and developers.
Cloud Solutions Architect
Designing, developing, and moving applications to cloud platforms like Amazon Web Services (AWS), Microsoft Azure, or Google Cloud Platform(GCP) will be your responsibility as a cloud solutions architect. As a Cloud Architect, you have to look at that development teams are given technical direction, and appropriate procedures are followed when creating the applications.
AWS Big Data Specialist
Working with big data sets on the Amazon Web Services platform will be your responsibility as an AWS Big Data Specialist. Collecting and analysing data will also require you to use your programming, arithmetic, and statistics skills.
AWS Network Specialist
You will be in charge of planning, building, and managing networks on the Amazon Web Services platform as an AWS Network Specialist. Additionally, you will need to resolve networking problems and offer assistance to users of the network.
AWS Security Specialist
You will be in charge of assuring data security while it is being stored on the Amazon Web Services infrastructure as an AWS Security Specialist. Additionally, you will need to keep an eye on network activity and react swiftly to any security incidents that may arise.
The AWS Course in Bangalore at FITA Academy will deliver in-depth information and training in working on various concepts like AWS S3, EC2, Redshift, Lambda, and cloud trail with the assistance of a set of hands-on manifestations and contextual case studies. The holistic educational plan of the course and comprehensive methodology of teaching by the subject matter experts will teach the significant topics pertaining to this domain involving the comprehension of AWS framework plan and deployment at scale, AWS information ingress and egress systems, having a grip at the technique of sending cost control mechanisms on AWS. Additionally, the series of demonstrations provided will render significant attention to the study of AWS architecture use cases, concluding AWS solutions dependent on computation, the idea of lift and shift mechanism, along with information and security needs.
Apart from theoretical knowledge, the faculty will provide a series of manifestations on the topics which are most prevalent and demanding Amazon web services platforms completely used by most of the renowned companies around the globe. Through the extensive training of the accepted procedures and diligent assessments of their knowledge, the students will actually be able to obtain mastery in the field of AWS cloud infrastructure, programming as a service, and proficiency in design, planning and eventually scaling the AWS platform in accordance with the trending and profitable practices. The assessments conducted and tasks provided will prove to be profoundly pertinent in contemporary IT enterprises in this way, giving an edge to our scholars in the industry.
The AWS Training in Bangalore aims to equip participants with the knowledge and abilities needed to start working as AWS cloud professionals. The curriculum will assist you in learning in-depth knowledge on how to design, plan, and execute the applications within the AWS cloud, in addition to instruction on the storage and networking aspects of it. You might be able to distinguish yourself from other developers and have access to prospects for advancement and promotion if you have the relevant certifications. In essence, this is an investment you make today to enhance your quality of life tomorrow. Having this qualification will enable you to pursue a lucrative career.
Benefits of the AWS Certification Training in Bangalore at FITA Academy
The AWS certification training located in Bangalore can be beneficial for students because it can give them an edge over their peers in job interviews. The course is designed by industry experts who have years of experience in using AWS products and services. The fee is reasonable, and the quality of education is excellent.
Students who have completed this course have a better understanding of how to use AWS products and services. They can get jobs with leading companies that use AWS products and services easily.
The batch sizes are small, which helps the faculty give individual attention to each student, and doubt-clearing sessions are conducted frequently to ensure that students understand the concepts well. Regular assignments and projects are given to students to help them apply their knowledge practically.
The course curriculum is designed to cover all the important topics related to AWS products and services. Students can also take up additional courses at FITA Academy to gain more knowledge about other areas of IT, such as network security, cloud computing, etc.
The faculty here are very supportive and always available to help students with their queries. They make sure that each student gets the best out of our AWS Course in Bangalore.
The infrastructure we have is excellent, and it has all the latest resources that are required for learning AWS products and services effectively.
After completing the course, the students will be able to obtain the certification of Amazon Web Services, which can further boost their career opportunities.
This course is beneficial for students who want to make a career in cloud computing or become an AWS solutions architect or developer.
The course fee is very reasonable, and students can also avail of discounts on the fee if they register early for the course.
We provide 100% placement assistance to all its students after successfully completing the course, which helps them get jobs easily with leading companies that use AWS products and services.
With certification, the momentum of your career will only increase. Because the vast majority of businesses utilise AWS solutions to run their applications and because AWS is the global market leader in cloud technology with a 33% market share. Being a backend developer increases your chances of employment because most sophisticated algorithms use Amazon S3 services. Most startups prefer employees that have experience using Amazon S3 for various cloud operations.
We cover all necessary certification and training courses at FITA Academy. You will gain AWS expertise by practising with the assignments, exams, real-world projects, and hands-on training sessions provided here. Our training curriculum is specifically created to satisfy all the needs of the business, and our instructors are skilled specialists with years of experience working with AWS. FITA Academy offers the best AWS Training in Bangalore by utilising a variety of AWS tools and software. Students and IT professionals from different backgrounds and academic specialities are welcome to enrol in our course. The trainers at FITA Academy will mould you into proficient AWS developers to launch your professional career.
Read more