Course Highlights & Why Data Science Course in Bangalore at FITA Academy?
The students will be familiarised with the procedure of obtaining, cleaning and transforming data.
The trainees will impart the skill of analysing and comprehending data by using an appropriate approach.
The Data Science Course in Bangalore at FITA Academy will help to develop relevant programming abilities.
The training will assist the students in demonstrating expertise with statistical analysis of data.
The pupils will learn to apply data science concepts and methodologies to resolve issues in real world contexts.
The persistent practice of the techniques will enable the scholars to execute statistical analysis with statistical software.
The theoretical section of the course will impart the knowledge on developing the ability to create and assess data based models.
Faculty will inculcate the skill of data management in the students.
The scholars will be familiarised with using apt modes of analysis, evaluating the quality of input and understanding the possible issues.
The trainees will be enlightened on application of computing theory, languages as well as algorithms.
Read more
Upcoming Batches
| | | | |
| --- | --- | --- | --- |
| 2022-10-06 | Weekdays | Thursday (Monday - Friday) | |
| 2022-10-08 | Weekend | Saturday (Saturday - Sunday) | |
| 2022-10-10 | Weekdays | Monday (Monday - Friday) | |
| 2022-10-15 | Weekend | Saturday (Saturday - Sunday) | |

Classroom Course
Get trained by Industry Experts via Classroom Course at any of the FITA Academy branches near you
Why Wait? Jump Start your Career by taking the Data Science Training in Bangalore!
Instructor-Led Live Online Course
Take-up Instructor-led Live Online Course. Get the Recorded Videos of each session.
Travelling is a Constraint? Jump Start your Career by taking the Data Science Online Course!
Have Queries? Talk to our Career Counselor
for more Guidance on picking the right Career for you!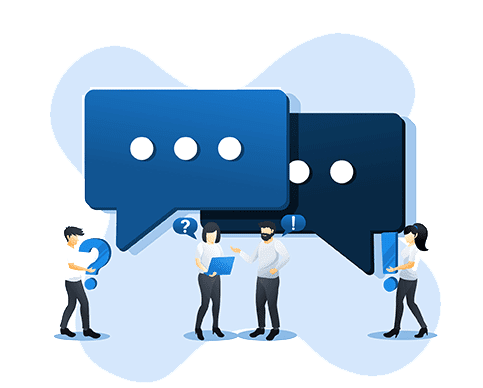 Trainer Profile
The professional trainers of FITA Academy have effectively trained students and professionals at national and international level.
Our mentors have worked with multiple lines of businesses operations and technology.
The subject matter experts of FITA Academy have work experience of more than 10 years in both corporate and educational institutes.
Our trainers are well versed with advanced technology and modified skills in this field.
The faculty will endeavour to use their experience in holistic development of the students.
Features
Real-Time Experts as Trainers
At FITA Academy, You will Learn from the Experts from industry who are Passionate in sharing their Knowledge with Learners. Get Personally Mentored by the Experts.
LIVE Project
Get an Opportunity to work in Real-time Projects that will give you a Deep Experience. Showcase your Project Experience & Increase your chance of getting Hired!
Certification
Get Certified by FITA Academy. Also, get Equipped to Clear Global Certifications. 72% FITA Academy Students appear for Global Certifications and 100% of them Clear it.
Affordable Fees
At FITA Academy, Course Fee is not only Affordable, but you have the option to pay it in Installments. Quality Training at an Affordable Price is our Motto.
Flexibility
At FITA Academy, you get Ultimate Flexibility. Classroom or Online Training? Early morning or Late evenings? Weekdays or Weekends? Regular Pace or Fast Track? - Pick whatever suits you the Best.
Placement Support
Tie-up & MOU with more than 1,500+ Small & Medium Companies to Support you with Opportunities to Kick-Start & Step-up your Career.
Data Science Certification Training in Bangalore
About Data Science Certification Training in Bangalore at FITA Academy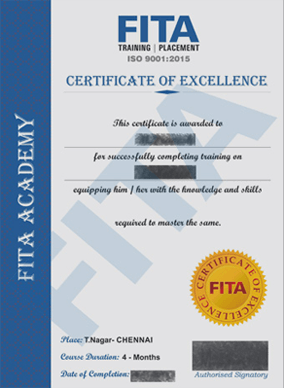 Data Science Certification Training in Bangalore
The field of data science is showing its prevalence in every domain of the market. Numerous professional fields like e commerce and manufacturing are recruiting skilled data analysts for their company. Keeping in view its high demand, the FITA Academy introduced the course of data science and has proven to be industry's comprehensive learning and certification program. The data science certification promises a hands on, practitioner approach which will transform our students into proven professionals. Obtaining the certification will help the pupils in striving for a successful career path and instill industry relevant skill. Upon successfully completing this course, the students will create a portfolio of data science which will instill a confidence to make a place in the constantly evolving field of data science. The accreditation obtained will impart a professional acknowledgment of their knowledge and skills. Moreover, the strong associations of our professional trainers with a wide range of prominent companies will help our students to get their desired job in one of such preeminent organisations.
The holistic educational program of data science course is planned in a manner to escalate the competence level and enhance the technical skills in our students. Adding this accreditation in your resume, the professional identity of the individual will strengthen up in the market empowering them to appear in various job interviews where the accreditation will give an authentication of your fine capacities. The annual remittance in this field has a codependence on the work experience the learner holds, alongside the capability in the abilities. For a fresher, the remittance will vary from Rs.5,40,800 per annum to Rs. 6,40,000 each annum. In addition, securing more work experience will expand your salary package upto Rs. 7,50,800 for each annum. Data Science Training in Bangalore at FITA Academy has been industriously and accurately drawn with the optimum goal of furnishing the students with comprehensive information and industry based skills alongside certainty to empower them to outshine in the competitive market.
Benefits of Data Science Certification Training in Bangalore at FITA Academy
Acquire in-demand skills- Data science is a rapidly growing field, and businesses are looking for professionals with the skills to work with and analyze data. This data science training in Bangalore can give you the skills you need to compete in this field.
Gain experience with real-world data- Data science certification courses often include hands-on exercises with real-world data sets. This experience can give you the practical experience you need to work with data in the real world.
Get noticed by top companies- With so many people competing for only a few jobs, this data science certification programs help you stand out from the crowd. Companies that offer data science training will notice your qualification and hiring potential.
Boost your career prospects- A data science certification can help you stand out from the competition and boost your career prospects. You'll learn how to use different technologies such as R programming language and SQL. You can also take Excel, Python, Tableau, Hadoop, Machine Learning etc. Courses may come with certificates once completed.
Earn a higher salary- Companies that offer a data science job will be more interested in hiring someone with training or experience in this area than someone without it. If companies know that you have data science training, they will pay you more money. In fact, many data scientists were hired on their education alone before becoming experienced enough to do the actual job.
No coding required- The majority of data scientist jobs don't require any prior knowledge of programming languages like Java, C++, Python etc., which could make them an attractive option if you aren't sure if you want to become a programmer. Most people who are hired for these roles come from business backgrounds and have learned to interpret data through coursework or previous experience.
Easy to enter- There are no prerequisites to taking a data science certification course; anyone can enroll. All one needs is some basic computer literacy skills, including familiarity with popular operating systems like Windows and OS X. Some programs will require familiarity with databases and some math, but there is no set curriculum.
Affordable- When compared to other forms of study, such as bachelor's degrees, data science programs cost significantly less. Certificates in this area can usually be earned at a fraction of the price of a bachelor's degree. However, it should be noted that the quality of certificate courses varies widely, so you might not get what you pay for.
No special equipment is needed- Data scientists rely on standard computers while studying. They might use additional software packages if necessary, but nothing special (such as specialized hardware) is required.
Now you have a clear understanding of the above benefits, and if you are looking for the best Data Science Courses in Bangalore, then FITA Academy is the Best choice for you. We are providing the best training with 100% placement support to aspirers who are involved in Analytics or Data Science field.
Have Queries? Talk to our Career Counselor
for more Guidance on picking the right Career for you!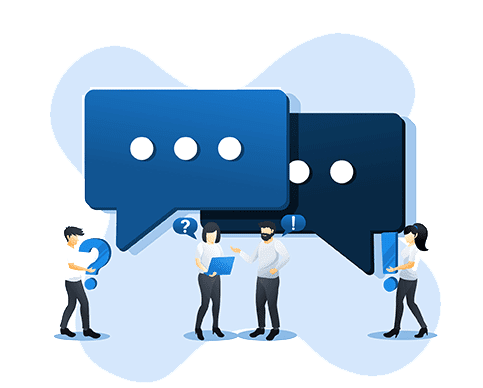 Job Opportunities After Completing Data Science Course in Bangalore
Numerous companies are following data analysis for their growth. Numerous fields like technology and logistics along with renowned companies like Google, Apple, Microsoft and Amazon are creating immense demand of data scientists. Procuring the technical skills of programming, knowledge of analytical tools, and skill of managing unstructured data can open some of the lucrative career opportunities to the students.
The job positions in the field of data science are - data analyst, data scientist, data engineer, business intelligence analyst and marketing analyst. The task delegated to the individual in the position of data analyst entails analysis of data to fathom and comprehend the market trends. Having knowledge of such trends helps to render a clear picture of the industry's position and value in the market. Moreover, a data analyst works on obtaining the desired goal of the company by providing the appropriate datasets. Every company seeks for a professional data scientist who can explore numerous data patterns to evaluate the impact on the company.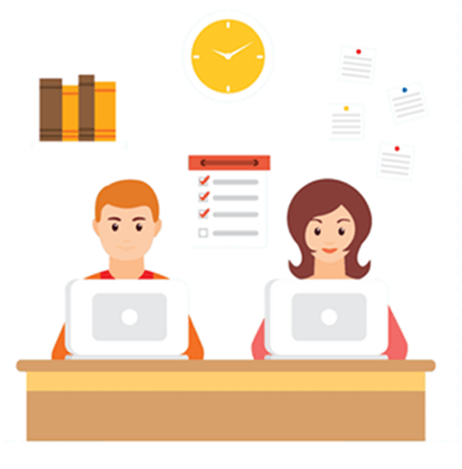 Their key role in the company will be to delineate the significance of data in a simple and understandable manner. They possess statistical knowledge of distinct programming languages necessary for resolving complicated problems. Another eminent job position our students can strive for is - data engineer. They are considered as the backbone of the organisation as they work with the core of the company.
The individuals at this position build data pipelines to ensure that data flow correctly and reach the appropriate departments. Moreover, data engineers work in cooperation with other experts to convey the necessary result. Apart from the above mentioned job roles, the most demanding and profit making career option in this field is of business intelligence analyst who earns an average remuneration of Rs 6,50,000 per annum and reaches upto Rs. 8,00,000 per annum with obtaining more work experience.
There are numerous opportunities for those who have completed data science training in Bangalore. Some of these roles include data analyst, business intelligence analysts, and big data engineers. With the increasing demand for data scientists in India, these positions are expected to grow in popularity. Here is a list of Job Opportunities you can pursue after Completing your Data Science Training in Bangalore at FITA Academy:
Data Analyst- As a data analyst, you will be responsible for collecting, clearing, and analyzing data. You will use this data to help businesses make better decisions and improve their operations.
Business Intelligence Analysts- A business intelligence analyst does much of the same work as a data analyst, however, he or she uses different methods to gather and analyze information. BI analysts often specialize in reporting and dashboarding.
Big Data Engineers- This role has emerged as a need because of the large amount of data being produced by consumers using mobile devices, social networks, web services, and cloud computing. Big data engineering involves developing tools to collect and store large amounts of unstructured data to perform real time analytics.
Data Architects- A data architect designs data models, infrastructures, processes for storing and processing information. He or she also develops solutions for managing and integrating data across various applications. They are highly skilled in database management and query languages.
Database Administrators- Database administrators manage and administer several types of databases. They design and implement database schemas and monitor performance and availability. Their primary responsibility is ensuring security.
ETL Developers- Enterprise transformation layer developers translate raw data into useful formats for decision making. They may be asked to transform from one format to another in order to obtain results more readily understood. For example, an ETL developer may take data in comma delimited text files, convert them into csv files, then load these files into a relational database where they become easier to manipulate and display.
Information Security Specialists- An information security specialist monitors network traffic for sensitive data which could compromise a company's security. These professionals develop policies and procedures that protect confidential client information.
Business Intelligence Consultants- A business intelligence consultant specializes in creating reports and visualizations based on data sets. They can create complex queries and dashboards based on data sets. Sometimes a business intelligence consultant creates custom solutions when no off-the-shelf product exists.
Information Retrieval Specialist- An information retrieval expert helps find relevant information from vast stores of knowledge. In many cases, information retrieval specialists use natural language processing systems such as search engines or question answering techniques to extract information from documents. The term is used mainly in libraries and academic circles, though it has been adopted elsewhere.
Data Scientist- A data scientist applies statistics, mathematics, programming, science and machine learning techniques to discover meaningful insights from data. Although this job title gets tossed around a lot, there isn't really a single standard definition of what makes someone qualified.
Statisticians- statisticians analyze datasets looking for patterns and trends. They study correlations between variables and produce statistical predictions.
Database Administrator- Database administrators maintain computerized information and ensure its integrity. They plan upgrades and backup systems; install databases, configure programs like ERP, and back up data.
The above details will give you an idea about the job opportunities in Data Science in India. After completing your course at our data Science Institute in Bangalore, you will be able to join any data Science companies and get a chance to use your skills as a Data Scientist.
Read more
A
Aarav Bhattacharya

The Data Science Course in Bangalore at FITA Academy provided me with a self paced flexible course which helped me to learn and understand significant concepts in an easy manner. I highly recommend this course to my acquaintances.
A
Ashutosh Rana

It was an amazing learning experience in FITA Academy. The way of explaining concepts, the systematic and sequential method of teaching by the faculty was very helpful.
A
Avyaan Patel

I obtained my certification in Data Science Training in Bangalore atFITA Academy and got placed as an infrastructure architect in Accenture with the help of placement cell in FITA Academy.
Have Queries? Talk to our Career Counselor
for more Guidance on picking the right Career for you!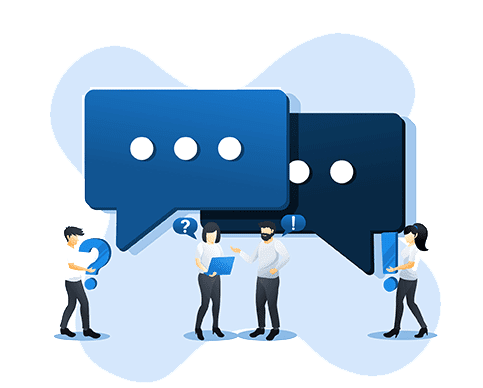 Data Science Course in Bangalore Frequently Asked Question (FAQ)
Additional Information
Data Science is a problem solving subject which is a constantly expanding field which incorporates a set of tools and techniques used to extract significant information from data. The Data Science Course in Bangalore at FITA Academy orients on practical sessions and self paced study. The lectures taught by the faculty use most current teaching software methodologies giving the students a liberty to fully interact with the trainers. The students will work with real world data and industry based projects which will help them to attain proficiency in this field. The course is planned and designed considering the current industry trend and skills necessary to become an efficient and successful data scientist. The course entails six modules covering significant concepts of data science. The first module is about introduction to data science and Python for data analysis. The programming language of Python is very important to excel in this field. Moreover, the students will be introduced to the need of business analytics, use of cases and different tools available for data science.
The second module is on R which entails the knowledge of installing R and R studio, demonstrations on R packages and R operators along with practices of if statements and loops including for, while, repeat, break and next. The third module highlights the topic of data exploration, data wrangling and R Data structure. The scholars will procure the information on the procedure of importing and exporting data from an external source. Proper training will be given on the concept of data exploratory analysis, R data structure, its functions as well as the knowledge of its applications. The fourth module of the curriculum framework is design encapsulating the content of predictive modelling linear regression. The faculty of FITA Academy will impart the theoretical concept and the practical application of supervised learning. Its sub topics include linear regression, Bivariate Regression, multiple regression analysis and its correlation. Practical sessions on industrial case study, cases of machine learning use, the process flow of machine learning and the categories of machine learning will be rendered to the students.