Course Highlights & Why CCNA Course in Chennai at FITA Academy?
The CCNA Course in Chennai is a certification-specific program that shares its syllabus with the official CCNA exam and industrial practices.
FITA Academy training Course come with a flexible schedule for the learners. They can enroll in offline classes, live online classes, and recorded classes.
The CCNA Certification in Chennai covers relevant sections from scratch. It is appropriate for all types of individuals who are fresher or senior in the subject.
This course adopts hands-on classes and live-projects for real-time exposure to industry implementations.
The CCNA Training in Chennai offers regular pace and fast track options for the convenience of students.
Revision assignments and assessments are present for self-evaluation after the conclusion of every topic.
The CCNA Institute in Chennai has a placement support system with a highly regarded network of 1000+ small and large scale organizations.
Define the fundamental terminologies and levels in a network.
Install and manage pseudo-environments like Cisco Packet Tracer and GNS3 for your hands-on practice.
Learn to figure out IP addressing and subnet masks.
Create a network topology to represent and implement your simulation plan.
Understand router, switch, and device configuration.
Explore static and dynamic routing methods.
Navigate through OpenFlow and Software Defined Networking.
Describe IP models, protocols, network address translation, accessing control list, etc.
Learn to configure and troubleshoot WAN and LANs.
Build complete simulation projects or solutions for your portfolio.
Learn advanced networking concepts for your CCNA certification exam.
Discuss the career prospects for a professional with CCNA expertise.
Read more
Classroom Training
Get trained by Industry Experts via Classroom Training at any of the FITA Academy branches near you
Why Wait? Jump Start your Career by taking the CCNA Course in Chennai!
Instructor-Led Live Online Training
Take-up Instructor-led Live Online Training. Get the Recorded Videos of each session.
Travelling is a Constraint? Jump Start your Career by taking the CCNA Online Course!
Have Queries? Talk to our Career Counselor
for more Guidance on picking the right Career for you!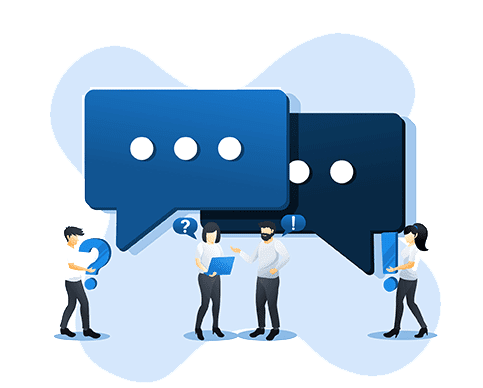 Trainer Profile
Our CCNA mentors are certified experts in several IT roles.
The trainers at the CCNA Training in Chennai share employment experience of 8+ years.
Mentors in this program have delivered several networking solutions and student success stories with their work expertise.
Our trainers deploy the latest techniques and practices in the course syllabus to keep up with the current standards.
FITA Academy mentors adopt hands-on classes and live projects to ensure understanding of the real-world application.
Our trainers are responsible for the theoretical and practical development of learners in the top CCNA disciplines.
Mentors in CCNA Course in Chennai have taught over 4000 students every year.
Interested learners can seek out career-related queries and placement assistance from mentors.
Mentors in the CCNA Institute in Chennai have encouraged more than 72% of learners to attempt global credentials. The success rate is 100% in passing or earning desired scores.
Features
Real-Time Experts as Trainers
At FITA Academy, You will Learn from the Experts from industry who are Passionate in sharing their Knowledge with Learners. Get Personally Mentored by the Experts.
LIVE Project
Get an Opportunity to work in Real-time Projects that will give you a Deep Experience. Showcase your Project Experience & Increase your chance of getting Hired!
Certification
Get Certified by FITA Academy. Also, get Equipped to Clear Global Certifications. 72% FITA Academy Students appear for Global Certifications and 100% of them Clear it.
Affordable Fees
At FITA Academy, Course Fee is not only Affordable, but you have the option to pay it in Installments. Quality Training at an Affordable Price is our Motto.
Flexibility
At FITA Academy, you get Ultimate Flexibility. Classroom or Online Training? Early morning or Late evenings? Weekdays or Weekends? Regular Pace or Fast Track? - Pick whatever suits you the Best.
Placement Support
Tie-up & MOU with more than 1200+ Small & Medium Companies to Support you with Opportunities to Kick-Start & Step-up your Career.
CCNA Certification Training in Chennai
About CCNA Certification Training in Chennai at FITA Academy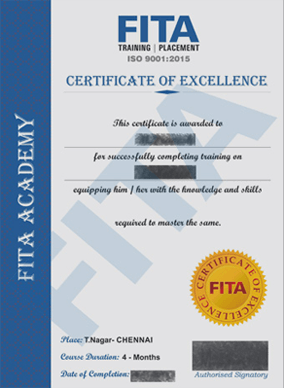 CCNA Certification Training in Chennai
At the successful finishing of the CCNA Training in Chennai, FITA Academy awards the candidate with a course completion certificate. Most organizations recognize this certificate as validation for the effort invested in this subject. This certificate provides credibility to the skills and concepts you acquired in the duration of enrollment. It acts as verification for passing all the assignments, assessments, and projects to become a successful CCNA expert.
The CCNA course certificate at FITA Academy is good enough to authenticate your proficiency in this field. However, mentors at FITA Academy encourage learners to extend this expertise beyond this course, with relevant certification exams.
The most well-known certification to add to your resume is Cisco Certified Network Associate (CCNA).
Some popular queries about this test are below:
1.How do you take-up this certification?
The certification exam is available offline at a Pearson VUE test center and online in the comfort of your home.
2.What format do they follow for the test?
The exam format covers 50-65 multiple-choice, drag-and-drop, fill-in-the-blank, testlet, simlet, and simulation questions that you need to solve in 90 minutes.
3.What is the passing score for this certification test?
The average passing score for this exam is 825 out of 1000.
4.When does this certification expire?
This certification expires in three years. Thus, a professional should renew them to remain credible in the field.
5.What is the pocket-pinch for earning this certification?
The pocket pinch of this certification is $325-600.
For further details, please consult with your trainer or our support team from the official page.
10 benefits of CCNA Certification Training in Chennai at FITA Academy
Enhanced Learning Curve - This CCNA Course in Chennai is offered by certified professionals who understand how to make it a fun learning experience for you, and they can assist you through your entire journey as an IT professional. They will teach you about networking basics with practical hands-on experience. After successfully completing this course, we are sure that you will learn to be a true network engineer.
Expert guidance during certification exam - From our experts, we will guide you throughout each step of the preparation process to help you achieve the best possible score in the exam. We have designed the most effective training methods through our advanced infrastructure and technology, which lead to better performance both in theoretical concepts and practical lab work.
Best job opportunities in the industry - In today's fast-paced world where every company is keenly looking for new skills, this course offers you great job opportunities because the demand for Network Engineers is increasing day by day. So, choose the right career path now!
Enhance your technical knowledge - This CCNA Training in Chennai helps you enhance your existing technical knowledge, and you also get more exposure to real-life projects for your future reference. You will develop new ideas and gain self-confidence while performing tasks and solving problems on the computer.
Easy access to the latest updates - We constantly update the syllabus to keep pace with changes. All the materials we provide are updated regularly.
Knowledge sharing - By enrolling in this course, you not only learn from the experienced trainers but also share your experiences with other learners. If there is anything you would like to know or if you want us to add something extra to improve the quality of the course material, just reach out to us.
Flexible timings - The timing of this CCNA Course in Chennai can be customized according to your needs. You can start or continue whenever you feel fit; you can even complete the course over a weekend.
Real-time training environment - We believe that one of the key reasons why students find certain courses difficult is due to their lack of proper facilities to practice what they have learned. At FITA Academy, we provide all the necessary equipment, tools, and resources you need to fully grasp the concepts involved in the CCNA Course in Chennai. This CCNA with Dot Net course is one of the most popular and highly sought-after course in Chennai.
Career Growth - There are many avenues and chances available to take you ahead in your career. After completing this course, you'll be able to apply these skills in different fields, including:

a) Network Engineer (Solutions Architect) - These well-paid jobs are offered by companies that specialize in designing and managing networks and systems. One of the major responsibilities of a network engineer is to plan and set up new networks and connect them together. As a network engineer, you may be required to build a network using Cisco routers, switches, and servers. It requires a thorough understanding of hardware and software devices.

b) Software Engineer - A software engineer uses their knowledge of programming languages and algorithms to write applications for businesses and organizations. Their work involves developing custom software solutions according to business requirements.

c) System Administrator - A system administrator maintains all aspects of network infrastructure, including its configuration and operation. She works closely with technicians and engineers to ensure the continuous functioning of the network.

d) Computer Programmer - Programming is a skill required to create computer programs that perform specific functions for specific users or groups of people.

Job placements - Once you are done with the CCNA Training In Chennai and the certification process, you can easily apply for high-paying job roles in a reputed IT company. We offer guidance and assistance which help our students secure higher-paying jobs and grow professionally.
Read more
Have Queries? Talk to our Career Counselor
for more Guidance on picking the right Career for you!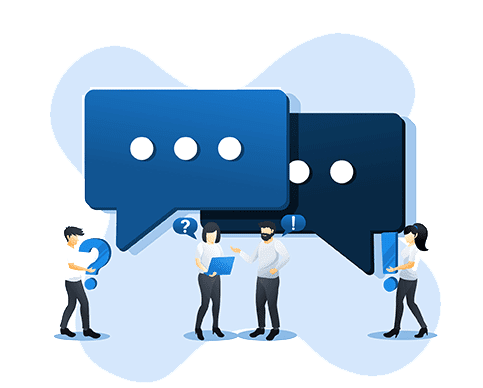 Job Opportunities After Completing CCNA Course in Chennai
Today, CCNA certification is highly in-acceptance and demand in the top MNCs in the world. It is for individuals enthusiastic or working in job roles revolving around Engineering, Programming, Cloud Computing, Administration, System Operations, Development, etc. This subject is best for professionals motivated to pursue a career in network simulations. At present, naukri.com delivers around 38890 full-time and part-time job openings for CCNA and related careers in India.
They are named Hardware Network Engineer, CCNP Certified Network Engineer, CCIE Certified Network Engineer, Technical Support, Technical Faculty, Senior Technical Analyst, Senior Technical Support Associate, CCNA Trainer, System and Network Administrator, ITTL Certified Engineer, Hardware Executive, etc. Some enterprises hiring CCNA certified professionals are IBM India, Wipro BPS, Casting Networks, Accenture, Mphasis, etc.
As of 2021, the average annual income for a CCNA certified expert is approximately $84K globally. In India, this amounts to around Rs 4.43 lakhs. However, these values vary exponentially with time, experience, location, proficiency level, enterprise, and position in the industry you hold. With the CCNA Training Institute in Chennai, you can be at peace about your career expectations.
Read more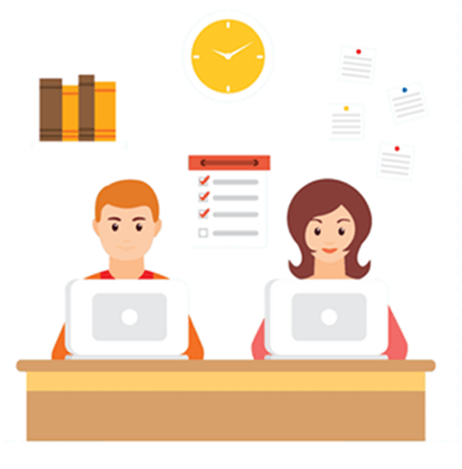 D
Dia Govind

The CCNA Certification in Chennai helped boost my graph in the IT industry. I have worked in administrator roles throughout my career and was hoping to find validation in networks. FITA Academy has been a great deal of help in earning the professional CCNA certification. With their training, it seems like a cakewalk to the average person.
V
Vijay Kumar

Unlike my acquaintances, I am a Networking geek. My fascination for this domain led me to prepare for the CCNA exam. I found the learning process at FITA Academy unique to other offline programs. The CCNA Training in Chennai has helped me earn more than one perk for my overall career. My time and money in this course has paid off.
M
Mayukh Pandey

The CCNA Course in Chennai is good enough for a beginner like me. I was hesitant to present my inadequate knowledge of networks before attempting this course. However, FITA Academy mentors handed things well for me. I could follow along with my classmates and simulate at their level. At the end of this course, I feel confident in my skills.
K
Krishika Ghoshal

The last time I attempted the CCNA certification, I was pursuing post graduation in college. Therefore, with changing times, it was essential to renew it. I trusted FITA Academy over my capabilities because of its outstanding reputation. It has been a worthy spend so far. I expect to see the results of the hard work put in soon.
P
Prabhas Chandra

The mentors in this course are informative individuals with years of experience in helping learners with their plight. They hold a record in guiding students to earn the CCNA credential and other certification exams. My personal experience with them confirms these instances. Thanks to them, I have advanced in my career in a short time.
Have Queries? Talk to our Career Counselor
for more Guidance on picking the right Career for you!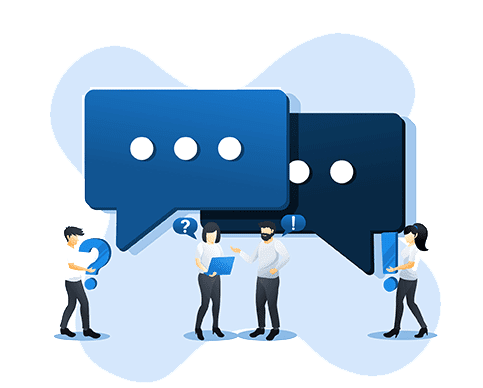 CCNA Course in Chennai Frequently Asked Question (FAQ)
Additional Information
CCNA skills are an integral part of your networking career. As a credential, CCNA houses both conceptual clarity and practical application needed for the industry. With the CCNA certification, individuals can validate their associate-level proficiency in networking in their workspace. Thus, CCNA holders can advance in their networking careers or make essential career choices. FITA Academy is home to the best CCNA Training in Chennai for your networking solutions. This course deals with some of the top concepts to ensure your absolute proficiency. They include router and switch configuration, IP models, IP addressing, protocols, subnetting, VLANs, spanning tree, network address translation, troubleshooting, etc. The course syllabus is up-to-date with the general business demands. The assignments, assessments, hands-on lessons, and projects revise all the topics relevant for CCNA proficiency or related industry benefits. With this course, you can attain career perks for several other IT domains and practices.
Trainers in this course are certified experts in this credential. They ensure technical and soft-skill proficiency relevant to all professions. Students with postgraduate or undergraduate degrees in computer science are most suitable for enrolling in this course. You can choose to study at the CCNA Training in Chennai or through online methods. This program will enhance your existing potential if you invest your confidence in the team at FITA Academy.
About various Cisco Certifications:
CCIE is a designation held by senior networking engineers with years of experience in this field, but they do not have any formal training on how to design networks
CCNA is an entry-level certification test that certifies basic skills such as TCP/IP communications protocols
CCNP means certified network professional. Usually, you need at least 10 to 15 years of work experience before applying for this certification
CCIA is another certification offered by Cisco and stands for Cisco Internetworking Specialist
CCIEs are also known as "network architects" or "system designers", whereas CCNEs or CCNP Engineers are more like programmers and configuration managers. Alongside the above-mentioned qualifications, you need to have an excellent technical knowledge and be a committed person to your work.
CCNA is now considered a foundational certification on many companies' lists. It ensures that candidates who have completed the CCNA qualification have a fundamental understanding of all aspects of the internetwork and are capable of troubleshooting common issues that may arise on their own network. Learn CCNA with languages like Java, C#, Hadoop, and Python to better understand future programming languages.
CCNA Routing and Switching certifications are regarded as the most fundamental for Networking professionals because these are the core skills required to enter into a network.
Some other courses such as MCSE, MCTS, ECSA, and RHCSA are no longer supported directly by Microsoft because these vendors consider them outdated, so if you plan to switch to one of those, you'll have to retake the exam.
FITA Academy is one of the leading IT education providers. We provide industry-recognized certification programs as well as advanced IT courses. Our aim is to improve lives by providing education, and to develop highly skilled professionals that can aid global corporations, organizations or individuals.
Our CCNA Training Institute In Chennai strives to offer our students the best learning solutions in terms of quality content, curriculum materials, and expert faculty. Our goal is to be a leading provider of high-value education services in the fields of Information Technology & Communications. We strive to achieve excellence in research, teaching, and service delivery. Contact us now.
Read more