Course Highlights & Why CCNA Course in Bangalore at FITA Academy?
CCNA Course Modules offered at FITA Academy are designed by expert CCNA Professionals to follow the standards defined in the Cisco systems.
Comprehensive training on key subjects like Broadcasting, Switching Collision, and Domains CAM Table.
Real-world exposure – The final project you undertake during your CCNA Course in Bangalore will demonstrate how well you have learned the theory behind the topic.
Certification – You can earn your CCNA certification in Bangalore upon completing the program. This will help you prove your expertise and increase your chances of getting hired.
Job Placement Assistance - For each course offered at FITA Academy, there will be a job placement support till you find suitable opportunities and place yourself accordingly.
Career Advancement - Our Career advancement services will give you access to many opportunities.
The CCNA Mentors at FITA Academy help and guide you through essential tips to succeed in passing your CCNA Exam.
Industry-driven learning - The courses offered at FITA Academy are designed based on the demands of the market.
Flexible timings - Students have flexibility in choosing both weekday and weekend classes.
FITA Academy helps you gain the ability to identify the flaws and mistakes within the Network to handle and fix the most critical IT incidents that occur in Network.
Read more
Classroom Training
Get trained by Industry Experts via Classroom Training at any of the FITA Academy branches near you
Why Wait? Jump Start your Career by taking the CCNA Training in Bangalore!
Instructor-Led Live Online Training
Take-up Instructor-led Live Online Training. Get the Recorded Videos of each session.
Travelling is a Constraint? Jump Start your Career by taking the CCNA Online Course!
Have Queries? Talk to our Career Counselor
for more Guidance on picking the right Career for you!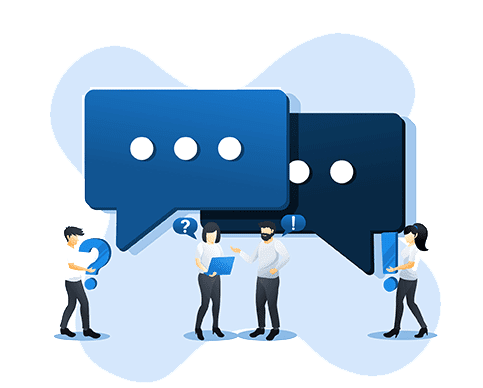 Trainer Profile
The CCNA Tutors at FITA Academy have over 10 years of experience working in different industries within the area of technology.
FITA Academy Instructors are highly capable persons who have worked in diverse areas, from small companies to multinationals.
They have excellent communication skills and can teach even complex topics easily.
They are experienced trainers who motivate students by allowing them to achieve success and excel in their careers.
FITA Academy, instructors teaching methodology ensures an easy understanding of the subject matter, ensuring that novices are assisted in building up confidence in themselves.
The Instructors provide feedback to ensure that all issues regarding learning are addressed promptly before moving forward.
At every step, the Instructors make available information in the form of text documents, videos and other supplementary material to help students grasp concepts in greater detail.
FITA Academy Instructors have a rich knowledge of Cisco routers, switches, wireless network devices and the hardware associated with these products.
The Instructors know how to get started with networking quickly and effectively. FITA Academy provides you the best CCNA institute in Bangalore with quality training and placement for CCNA.
FITA Academy's Instructors are also knowledgeable regarding security protocols which are especially important when it comes to securing your network.
Features
Real-Time Experts as Trainers
At FITA Academy, You will Learn from the Experts from industry who are Passionate in sharing their Knowledge with Learners. Get Personally Mentored by the Experts.
LIVE Project
Get an Opportunity to work in Real-time Projects that will give you a Deep Experience. Showcase your Project Experience & Increase your chance of getting Hired!
Certification
Get Certified by FITA Academy. Also, get Equipped to Clear Global Certifications. 72% FITA Academy Students appear for Global Certifications and 100% of them Clear it.
Affordable Fees
At FITA Academy, Course Fee is not only Affordable, but you have the option to pay it in Installments. Quality Training at an Affordable Price is our Motto.
Flexibility
At FITA Academy, you get Ultimate Flexibility. Classroom or Online Training? Early morning or Late evenings? Weekdays or Weekends? Regular Pace or Fast Track? - Pick whatever suits you the Best.
Placement Support
Tie-up & MOU with more than 1200+ Small & Medium Companies to Support you with Opportunities to Kick-Start & Step-up your Career.
CCNA Certification Training in Bangalore
About CCNA Certification Training in Bangalore at FITA Academy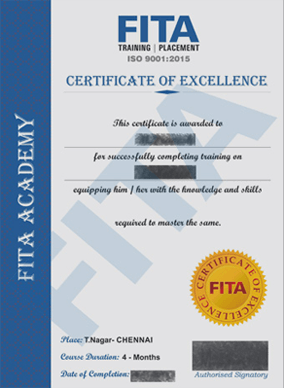 CCNA Certification Training in Bangalore
FITA Academy, a leading institute imparting CCNA Certification Training in Bangalore, offers the best CCNA Course in Bangalore. The CCNA certification is the prerequisite for most Networking and IT jobs. The offered CCNA training by FITA Academy empowers students with the essential skills and knowledge required to succeed in the Cisco network administration field. CCNA certification is a great stepping stone for those who want to work in the networking industry. FITA Academy offers comprehensive CCNA certification training in Bangalore. The course is designed to help students acquire the skills and knowledge needed to successfully pass the Cisco Certified Network Associate (CCNA) exam. The CCNA certification is an important qualification that can help you find employment in many networking-related positions. If you are looking to pursue a career in network administration, then the CCNA certification is a necessary step. We are the best CCNA institute in Bangalore. with quality training and placement for CCNA, CCNA Security, CCNA voice and CCNArouting & switching.
The CCNA certification is the most basic level of certification for DevOps engineers. It covers concepts such as network administration, server administration, and software installation. The CCNA Course in Bangalore at FITA Academy is designed for individuals who want to take their networking skills to the next level. With this program, students will learn how to manage and operate Cisco routers and switches as well as work with core routing concepts. Students will also gain experience in LAN switching, WAN technologies, virtualisation technology, web security fundamentals, along with hands-on practice that will help them develop practical networking skills.
10 Key benefits of FITA Academy CCNA Certification Training in Bangalore
Builds a strong foundation for IT Professionals
Gives you the confidence to handle multiple challenging tasks
Helps you become a better team player and leader
Allows you to move up fast in your career
Provides opportunities to meet industry experts who can guide you throughout the journey on how to proceed further.
The training is conducted by industry experienced professionals with over 15+ years of experience in the field.
The lab environment helps you gain hands-on experience by connecting real networks.
Flexible timings allows you to complete the training at any convenient time.
We provide 100% placement support that will help you secure a well-paid job within three months after completing the certification.
Learn from certified trainers, working professionals, project managers and mentors. They can give you tips and tricks to make you an expert in networking and troubleshooting. FITA Academy is the best CCNA Course in Bangalore where we provide the best CCNA training with placement assistance in Bangalore.
Read more
Have Queries? Talk to our Career Counselor
for more Guidance on picking the right Career for you!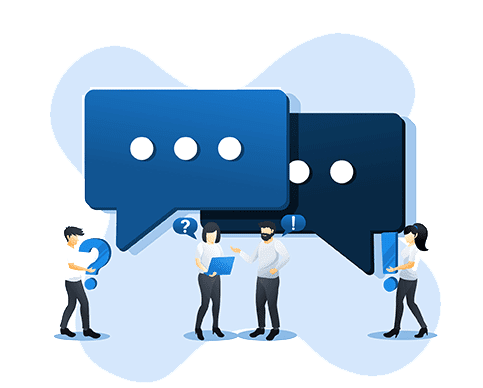 Job Opportunities After Completing CCNA Course in Bangalore
The Cisco Certified Network Associate (CCNA) certification is a very important networking professional credential for an individual who wants to join the network infrastructure field. The CCNA course teaches you everything about how networking works, from basic concepts like routing and switching to advanced technologies such as firewalls, virtual private networks and IP telephony. Once you're done with this training, you are eligible to work as network administrators or engineers at organisations that use Cisco routers and switches. Since it's a Cisco-certified program, you can be certain that your skills will enhance your job prospects. It's also one of the most popular IT certifications among employers around the globe. Our CCNA training with digital marketing provides students with the necessary skills to manage digital channels and build successful online campaigns.
Some of the career options after obtaining a CCNA Certification include Network Engineer, Security Administrator, Network Technician, Helpdesk Support Analyst, System Admin, Network Consultant, VoIP Telephony Specialist, WLAN/ Wireless LAN Administrator, Network Manager (network manager), Network Operations Center Manager, Network Security Analyst, Network Consultant, Network Security Systems Engineer, Enterprise Network Architect, etc.
Read more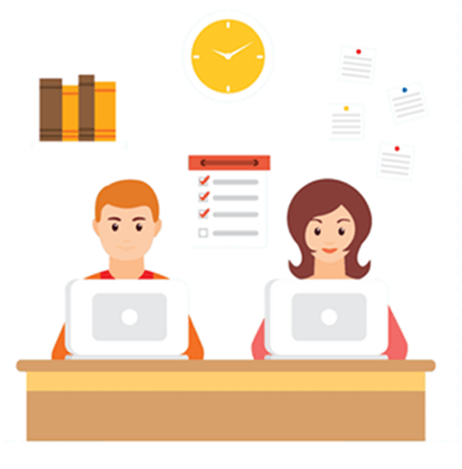 K
Kishore Kumar

At first, I was a little hesitant, but the FITA Academy CCNA Course in Bangalore was worth it! I got placed soon after finishing the CCNA Training in Bangalore. The instructors here are extremely well experienced and know how to make sure that every student clears their subject and gets into the next one without any problem.
R
Ragini Shrivastava

The actual thing is that the level of education at this institute is simply amazing, there are professionals who have graduated from other institutions, but here they not only provide an excellent learning experience with a lot of practical training which makes you feel like a real professional when you graduate but also get a job within 2-3 weeks after completing their CCNA Course in Bangalore itself.
H
Hitesh

I am really happy to be a part of this institution because it has always been my dream to study in Bangalore. This was possible for me only because of my FITA Academy CCNA certification in Bangalore. They helped me throughout the process. Thanks to the team. I got all the required support from the faculty as well.
Have Queries? Talk to our Career Counselor
for more Guidance on picking the right Career for you!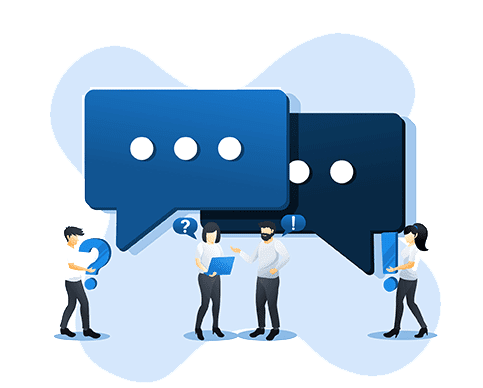 CCNA Course in Bangalore Frequently Asked Question (FAQ)
Additional Information
CCNA Certification is among the longest-running IT accreditations within the networking and hardware field all over the world. There are millions of qualified CCNA professionals are on the market who are working in the networking and hardware field. The primary task of a certified professional in networking is to configure and install network infrastructure in order to keep up with the ever-changing requirements of the business. CCNA Training in Bangalore, provided by FITA Academy, will equip students to set up as well as operate, configure, and test an IPv4 and IPv6 network. This includes setting up a LAN switch, installing an IP router, connecting to a WAN, and identifying the most basic security risks in networks. Selenium is a powerful web testing tool that can be used to test the functionality of your internet-facing applications. CCNA training with Selenium can give you the skills you need to efficiently testing web applications. The CCNA (Cisco Certified Network Associate) is the entry-level certification provided by Cisco. This certification demonstrates professional ability to comprehend, establish, configure, and troubleshoot switches and routers in networks. It also covers the verification and deployment of network connections made via remote sites using WAN. The Cisco CCNA certification is demanded by the majority of employers who work in the field of network technology. Today, networks are evolving to become more complex, and advanced systems, devices, and Cisco technologies are utilised to simplify and secure the networking and hardware infrastructure. As a premier CCNA training institute in Bangalore, FITA Academy's Cisco training can help you improve your knowledge of the networking and hardware aspects. Through our Cisco CCNA Training, students receive professional instruction on installing, configuring, and maintaining Cisco devices to increase productivity, reduce network failures, and increase their technical capabilities. Increase the speed, speed and quality of components of the network and gain the skills needed to construct an efficient infrastructure through optimal utilisation of networks.
The scope of CCNA is immense in India. Every sector has a high demand for qualified Network engineers who will manage the network infrastructure of businesses. The CCNA Certification plays a crucial role in helping newcomers with the fundamental skills and knowledge of networking. Cisco provides a range of products and services for their customers in every aspect that they can assist them in. In addition to the products or services they offer, Cisco also lends assistance in areas like Data Center, Routing & Switching, Security, Collaboration, Service Provider, Cloud, Wireless & Industrial, and Cyber Ops. The certificates are further divided into four levels and they are called Entry Professional, Associate Professional, Expert and Professional levels. The Architect certification is the top grade of the certification offered by Cisco. Let's take a brief overview of these certificates.
Entry Level:
CCENT: A student must pass this exam to enter any other level of Cisco Certification. To get this certificate, students need to clear 4 exams covering topics such as routing protocols, subnetting, VTY/VLANs, switching theory, troubleshooting, etc.
Associate Level:
CCNA: Students need to clear 5 exams covering topics such as Ethernet, voice over internet protocol, data center concepts, network design concepts, etc.
Expert Level:
CCNP: After clearing 6 exams, students will be awarded the expert level. These exams cover topics such as designing and implementing a scalable enterprise-wide TCP/IP based environment, Voice over IP, converged networks, wireless LAN
Certified Professionals:
CCIE: If a person clears all the 7 final exams, then he becomes a certified professional. These exams cover topics like convergence and security.
Read more