Language Course Highlights & Why German Classes in Bangalore at FITA Academy?
The German Language Course in Bangalore at FITA Academy will help students to manifest their skills and apply linguistics concepts pertaining to the German language successfully.
The comprehensive activities will enhance the German language's speaking, reading and listening skills.
We provide a curated curriculum and modules that are designed to help students succeed in significant certification programmes and show their level of CEFR proficiency.
For all levels, from A1 to C2, we provide thorough training for achieving the widely recognised DELF certification.
The primary goal of our German classes in Bangalore is to familiarise pupils with German literature and art.
There will be a lot of tasks to ensure that German vocabulary and grammar are used correctly.
Our students will receive comprehensive training in reading, understanding, and analysing a range of written texts.
The comprehensive study of the course will develop German language skills and instil professional self-confidence.
Read more
Upcoming Batches
| | | | |
| --- | --- | --- | --- |
| 30-11-2023 | Weekdays | Thursday (Monday - Friday) | |
| 02-12-2023 | Weekend | Saturday (Saturday - Sunday) | |
| 04-12-2023 | Weekdays | Monday (Monday - Friday) | |
| 09-12-2023 | Weekend | Saturday (Saturday - Sunday) | |

Classroom Training
Get trained by Industry Experts via Classroom Training at any of the FITA Academy branches near you
Why Wait? Jump Start your Career by taking the German Classes in Bangalore!
Instructor-Led Live Online Training
Take-up Instructor-led Live Online Training. Get the Recorded Videos of each session.
Travelling is a Constraint? Jump Start your Career by taking the German Online Course!
Have Queries? Talk to our Career Counselor
for more Guidance on picking the right Career for you!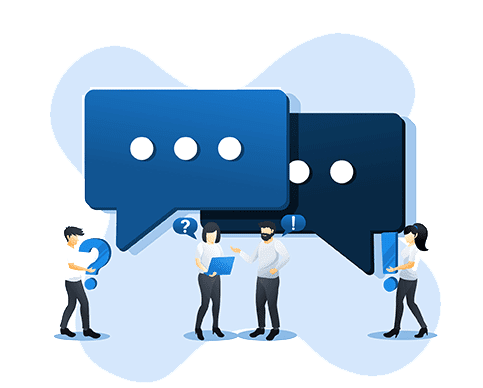 Trainer Profile
In order to pass the Goethe-Zertifikat, an international German certification exam, students receive guidance and support from our German language specialists.
Our German trainers are like native speakers with more than 8+ years of experience coaching and socialising in foreign languages.
For your professional success, our trainers of German language classes in Bangalore provide you with the most recent updates on the curriculum.
Our certified trainers help the students organise their professional goals around studying German for advancement and prosperity.
Our mentors use a variety of course materials, books, and other materials to assist students in improving their German communication skills.
German classes at FITA Academy are taught by expert trainers who will help you speak the language like a native.
The development of the student's writing, speaking, reading, and listening skills are all given equal weight by our trainers.
Trainers at FITA Academy provide instruction in the vocabulary, grammar and structure of the German language.

Learn at FITA Academy & Get Your
Dream IT Job in 60 Days
like these Successful Students!
Features of German Classes In Bangalore at FITA Academy
Real-Time Experts as Trainers
At FITA Academy, You will Learn from the Experts from industry who are Passionate in sharing their Knowledge with Learners. Get Personally Mentored by the Experts.
LIVE Project
Get an Opportunity to work in Real-time Projects that will give you a Deep Experience. Showcase your Project Experience & Increase your chance of getting Hired!
Certification
Get Certified by FITA Academy. Also, get Equipped to Clear Global Certifications. 72% FITA Academy Students appear for Global Certifications and 100% of them Clear it.
Affordable Fees
At FITA Academy, Course Fee is not only Affordable, but you have the option to pay it in Installments. Quality Training at an Affordable Price is our Motto.
Flexibility
At FITA Academy, you get Ultimate Flexibility. Classroom or Online Training? Early morning or Late evenings? Weekdays or Weekends? Regular Pace or Fast Track? - Pick whatever suits you the Best.
Placement Support
Tie-up & MOU with more than 1,500+ Small & Medium Companies to Support you with Opportunities to Kick-Start & Step-up your Career.
German Language Certification Course in Bangalore
About German Language Certification Course in Bangalore at FITA Academy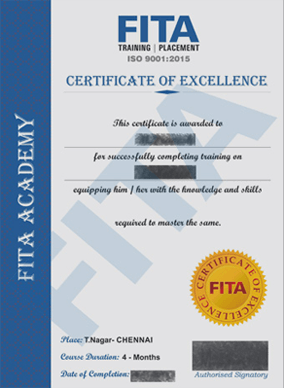 German Language Certification Course in Bangalore
Having fluency, proficiency and accuracy in speaking the German language is a major aspect of acquiring accomplishment in your career as well as in education. Students will receive accreditation from the institute after completing the German course. Our experts at FITA Academy prepare standardised examinations and assignments that will strengthen the skills of reading, writing, listening and speaking in German. Earning a certification in the German language not only adds value to your curriculum vitae but also enhances your personality and boosts your confidence.
The performance in practical tasks and grades in evaluative examinations, which will be reflected in the certificate, will measure your proficiency in the language. The level of proficiency will make our scholars eligible to show up for numerous job opportunities in an array of distinct fields. Our German language trainers at FITA Academy will support and assist you in passing the Goethe-Zertifikat exam, which is an international German language certification. In total, 6 levels of certification determine your proficiency, with Level 1 being the most basic.
Level 1: German A1 Certification
Level 2: German A2 Certification
Level 3: German B1 Certification
Level 4: German B2 Certification
Level 5: German C1 Certification
Level 6: German C2 Certification.
Have Queries? Talk to our Career Counselor
for more Guidance on picking the right Career for you!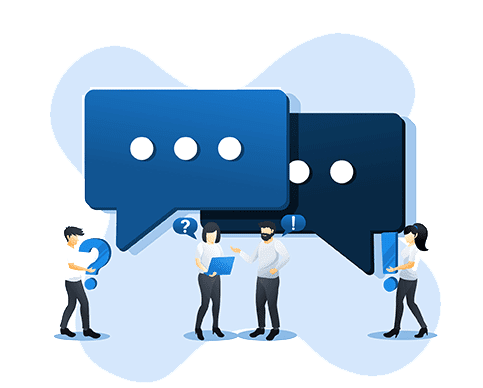 Job Opportunities After Completing German Classes in Bangalore
Germany has a substantial impact on global politics, society, and the economy. Between those at the top and bottom of the hierarchy, communication made possible by a common language fosters better interpersonal and professional ties. More people are moving permanently and going to study abroad, especially in India. This shows that there are lots of opportunities and a high level of living in Germany.
German language skills can take you far in your profession, both literally and metaphorically. Many significant multinational corporations are based in Germany. When applying for positions in one of these companies, knowing German will help you stand out. Enrol in the German language classes in Bangaloreto sharpen your abilities and leave a good impression on prospective employers. Every year, millions of international tourists travel to India, with 60% of them being German.
It has been demonstrated that studying a foreign language improves a person's analytical abilities, listening skills, and memory. Foreign trade, which necessitates the understanding of foreign languages, generates a large number of jobs in the United States. The ability to interact and communicate in a foreign language gives someone who is fluent in that language a competitive edge in the job market.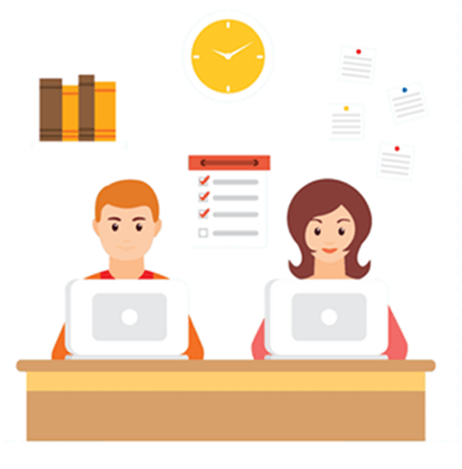 It is the official language of countries like Luxembourg, Austria, Belgium, Switzerland and Germany. Gaining fluency in the German language provides expanded job chances overseas but also in India. Industries like logistics, transportation, education, healthcare, and tourism are always on the hunt for candidates who speak German fluently.
Furthermore, one can find employment in the public and private sectors as a travel agent, a transport officer, or an immigration officer. In Germany, there are opportunities for students in engineering in addition to the tourism sector. Apart from the tourism industry, aspirants also have a scope in engineering in Germany. Germans are considered the world leaders in engineering. Fluency in the German language will expand your options in the engineering and IT fields and earn you a substantial wage.
The annual salary package upon getting this accreditation will rely on the field, the job role and the experience obtained. For a German language educator, the annual salary package for a fresher can go from Rs. 5,48,800 for each annum to Rs. 6,40,000 for each annum. On the contrary, for a German language interpreter or translator, the yearly income can vary from 7,50,000 for every annum to Rs. 8, 50,000 for every annum. Additionally, there has been a high need for professors, lecturers, translators, content writers, and proofreaders both in India and overseas. For these positions, a qualified candidate can expect to receive a hefty salary of between Rs. 5,50,000 and 6,50,000 per year. The annual remunerations will continue to rise with expansion in the work experience and proficiency in the language.
Read more
L
Libya K

I signed up for German language training in Bangalore at FITA Academy. The trainers here were fluent in German. Their native accent did not appear to be having any impact on how they pronounced German. My German has improved as a result of their simple and efficient teaching strategies. I'm happy I spent so much time and energy on this course.
J
Joshna

It was fun learning the German language course at FITA Academy. The concepts were eased into us with the help of numerous interactive activities, worksheets and games. The faculty of FITA Academy is excellent and pays good attention to the students. I would highly recommend FITA Academy if one wants to learn the German language.
A
Aaryan

I have been taking the German language course in Bangalore. I was quite amazed by how entertaining the classes were. My German trainers were available at any time to answer my questions. Multiple teaching styles were employed to make learning practical and fun. It is one of the best institutes to learn German. The staff was also incredibly friendly and inviting.
M
Matthew

FITA Academy has helped me advance my career through its competent training and curriculum. I can now communicate with officials and native German speakers without any problems after completing the course. I was able to adjust to my surroundings more easily and without much culture shock, thanks to FITA Academy.
S
Srijith

I am an HR specialist for a German MNC. To grow in my job and gain more exposure, I decided to learn German. A coworker told me about this German Language Institute in Bangalore. After obtaining German language certifications, I experienced an expansion of job opportunities and promotions in my company. I personally recommend FITA Academy.
Have Queries? Talk to our Career Counselor
for more Guidance on picking the right Career for you!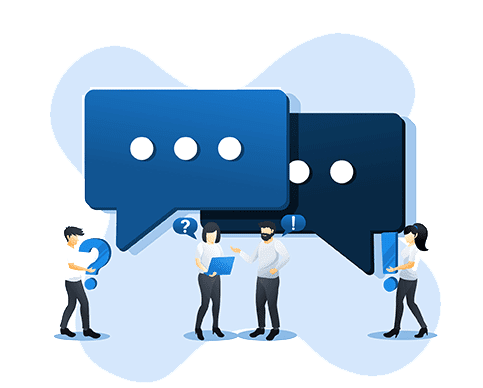 German Classes in Bangalore Frequently Asked Question (FAQ)
Additional Information
German is currently one of the most in-demand languages on the job market out of all the widely used languages. German vocabulary and grammar are thought to be among the language's more difficult components. The vocabulary and letter structure of German may make it easy to learn at first because they are similar to those of English, but as you advance, it gets more difficult.
Over the past ten years, a lot of students have travelled abroad to pursue higher education. One of the top nations with a high percentage of international students is Germany. Germany's everyday life is mostly done in German, in contrast to India, in which many people speak English.
Even today, English still makes regular use of several German words. Additionally, it is the second most widely spoken language in the world, which broadens the range of advantages and employment possibilities. The best approach to understanding and succeeding in some of the businesses that are currently thriving in Germany and its borders is to adapt to the local culture.
Tips to learn German easily
Complete knowledge of the alphabet
Learning the alphabet and how to pronounce it is a prerequisite for learning any language. German and English words may sound similar, but they are not spoken similarly. It will become second nature to you to read and write German once you have learned the alphabet.
Recognize standard salutations and idioms
It's crucial to be comfortable with the fundamental salutations and expressions, including hello, good morning, thank you, and sorry, before beginning to learn any language. Make an effort to use these phrases in your regular talks as well.
Invest in a German-English dictionary
A dictionary is a useful tool at all times. Always keep a pocket dictionary on you in case you need to look up a term or something else in German. You might increase your vocabulary every day.
Instead of direct transcribing, use German
When learning a new language, we have the inclination to convert all the letters and words into the tongue we are most comfortable with. Although it might be beneficial at first, you should keep studying German as you get better at it. Try reading the words out loud or pronouncing them without using any transcription. Before translating a word into English, find its equivalent in German.
Make studying enjoyable
Learning might become dull and uninteresting if you only focus on one subject. To keep yourself engaged in the language, try learning interesting subjects. You can communicate in the language more effectively by using idioms and slang. Expose yourself to German pop culture, music, and movies for visual learning. By doing this, you might make learning German enjoyable and simpler.
Practise your German continuously to improve
Your knowledge of the German language will advance with more practice. Both the vocabulary and the grammar are somewhat challenging. You will be able to master it if you continuously practise it. Making mistakes is a crucial component of learning the German language. These serve as the foundation for language learning. You can improve your German skills by practising with a native German speaker. You may interact with native German speakers and hone your German through a variety of online forums and group chats.
Importance of learning German
Wide range of higher education opportunities
Over the past decade, many students have gone abroad in search of higher education. Germany is one of her top countries with a high percentage of international students Furthermore, in order to apply to a German university, a student must pass her IELTS test. Thus, learning German increases your chances of being accepted into a German university and helps you integrate into the local community. German students have access to a variety of financial assistance options, including scholarships, travel and tourism.
Germans love to travel and appreciate German-speaking tour guides
You can make a living in the tourism industry as a tour guide and translator. If you want to work in the tourism industry, you need to be an English expert. Enjoy your trip not only to the German-speaking countries but also to the German-speaking Eastern European countries. If you can speak German, your trip will be more enjoyable, and you will know more about the place.
Job and career prospects
According to a survey by the HTO (Indo-German Training Centre), more than 40% of students find employment after learning German Students are often taught German as a second language because many German companies pay their employees higher wages. Several Indian companies have started enrolling their employees in German language courses in Bangalore to give them an edge over rival organisations when negotiating with German companies.
If you want to do business with a German company, you need at least a basic knowledge of German. Many international conferences are also held in Germany, giving India huge money opportunities To attend these meetings, you must be fluent in German.
German technology and innovation
Germany is known for automation Germany is the birthplace of some of history's most important inventions, including motorcycles, jet engines and automobiles. The benefits of learning German for creative people are immeasurable. German is the second most used language in research science. Germany awards research grants to foreign experts and ranks third in the world for innovation and technology.
Most of today's innovations are originally published and reported in German Therefore, learning German is an advantage if you want to stay technically up-to-date. German is the most commonly used language in science. German is used in more than 60% of our professional articles. German is the language with the most technical terms and phrases. Learning German will make it easier for you to follow and use contemporary technology if you wish to work in research or automation.
Communication
Multilingual communicators are in demand due to advances in media, technology and telecommunications. German is the main language of many major websites and ranks sixth in the world in terms of new publications produced each year. Learning German will make it easier for you to access a wider range of information. Our German courses in Bangalore allow students to explore new communication options that are especially useful when travelling abroad.
German culture and literature
German culture is known to be dynamic and diverse Learning the language will allow you to connect with this unique culture and learn more about the German-speaking community Germany is known for its vibrant culture and dark history Germany has produced some of its most famous artists, including Beethoven, Bach, Thomas Mann, Polke and Gunther Grass Knowing German gives you first-hand knowledge of authentic German culture and literature.
Knowing German has both professional and personal benefits. Before registering, it is necessary to choose the ideal institution. FITA Academy's German classes in Bangalore provide students with all the skills and tools they need to learn German.
Benefits of studying German Language Course at FITA Academy
Improving Language Skills - During German lessons in Bangalore, students can improve their speaking, reading and writing, listening with a distinct accent and speaking skills. Through constant practice and regular interaction with real German speakers, students can easily become fluent.
Better communication skills - To communicate successfully with German speakers, you need to know how to express yourself clearly and effectively. Learn the language at all levels so that you can easily understand any conversation you need to understand.
Increase your career opportunities - Being able to speak German gives you an advantage over other English-speaking job seekers. Employment opportunities arise from the demand for employees who speak foreign languages such as Spanish, French and Arabic. Therefore, learning German can help you get a higher paying job.
Get to know different aspects of the country - Thousands of Germans live in different parts of India You can also interact with them and build relationships by chatting about common interests German is the second language of Switzerland, Austria, Liechtenstein, Luxembourg, Liechtenstein, Monaco, San Marino, etc.
Expand Career Opportunities - Individuals can find employment in the fields of tourism, hospitality, travel, education, business, banking, law, healthcare, advertising, and marketing upon completion of this course Many companies pick applicants who have learned German, the official language. So if you want to increase your chances of being interviewed by German companies, consider taking German courses in Bangalore.
International Recognition - As a German student, you can be internationally recognized. Attending international events builds your confidence and helps other people get closer to you.
Improved organisational abilities - As you know, studying a new language comes with big challenges. However, if you use these difficult beginnings to your advantage, the results will be outstanding. Learning a new language improves your organizational skills because you need to plan carefully while learning. This ability is beneficial not only during work hours but also outside work hours.
Discover other fields of interest - If you are pursuing higher studies in Germany and pursuing an MBA, PGDCA or PhD, consider joining German coaching classes. That way, you can broaden your horizons and explore new areas of interest.
The blended course of German Language Classes In Bangalore at FITA Academy is designed to help students acquire a good knowledge of the German language. The aim of this course is to provide meaningful acquisition of spoken language structures and basic vocabulary. Our teachers provide a suitable learning situation and personal motive for rapid progress in your German language skills. This course is a combination of diverse modules with equal emphasis on sentence structure, pronunciation, vocabulary, grammar, translation and conversation practice.
The course's first module will give you a better understanding of the importance of learning German. Students will understand the importance of communicating in German, German culture and speaking and thinking in German. The second module focuses on language learning objectives and explores her four literacy skills: listening, speaking, reading and writing In the field of speaking, through continuous practice of activities such as group discussions, improvisation and oral presentations, the grantee improves her communication skills in German, with a focus on pronunciation and intonation can do.
In the listening section, students learn how to understand speakers and respond appropriately. Activities include socializing, giving information, displaying attitudes, and expressing emotions. Teachers pay particular attention to phonetics, vocabulary and grammar. The reading comprehension module of the course focuses on the extensive reading of texts such as stories, magazines, newspapers, and poems in order to comprehend and comprehend them. The final section of the course trains scholars in text formation using appropriate language and grammar.
The exercises in this course are presented using the latest technology and teaching strategies. Our German language course in Bangalore contains key ideas to help students distinguish between the social, economic and cultural tendencies of their native speakers. We also provide regular practice, assessment, hands-on activities, and live approaches to help you get comfortable with this course and beyond. Germany is one of the few countries where she needs to learn her native German in order to move there. Join FITA Academy and get expert advice on how to ace the German language and plan your future goals for a successful career with the guidance of our trainers.