Course Highlights & Why Ethical Hacking Course in Chennai at FITA Academy?
The Ethical Hacking course in Chennai is affordable and worth the investment. It integrates both industry and CEH relevant training for your complete development.
This course comes with hands-on experience and live projects to enable faster implementations and learning.
Hacking Course in Chennai offer a regular pace and fast track for the ease of students.
FITA Academy training courses come with a flexible schedule for the learners. They can enroll in offline classes, live online classes, and recorded classes.
The Ethical Hacking Certification Training program at FITA Academy covers every topic from scratch. It is a mixed level course for learners with little to no knowledge of the subject.
Practice tasks or lessons are present to test your proficiency after the completion of each module.
The Hacking Course in Chennai has a placement support system with an established network of 1200+ small and medium companies.
Understand the fundamentals of Ethical Hacking with footprinting, scanning, and enumeration.
Demonstrate the installation of Kali Linux operating system and other software requirements.
Explore the various tools and techniques involved in Ethical Hacking.
Learn to scan and detect vulnerabilities in systems and networks.
Understand cryptographic concepts to breach, access, or manipulate data.
Learn to build exploits to implement penetration testing.
Apply SQL injection attacks to gain admin or user permissions to databases.
Learn to import malware through social engineering methods.
Perform cross-site scripting, sniffing, and session hijacking.
Learn to evade defense architecture like firewalls, honeypots, intrusion detection systems, etc.
Perform hands-on assignments and projects using concepts taught in this course.
Discuss career prospects and credential information surrounding this topic.
Read more
Classroom Training
Get trained by Industry Experts via Classroom Training at any of the FITA Academy branches near you
Why Wait? Jump Start your Career by taking the Hacking Course in Chennai!
Instructor-Led Live Online Training
Take-up Instructor-led Live Online Training. Get the Recorded Videos of each session.
Travelling is a Constraint? Jump Start your Career by taking the Ethical Hacking Online Course!
Have Queries? Talk to our Career Counselor
for more Guidance on picking the right Career for you!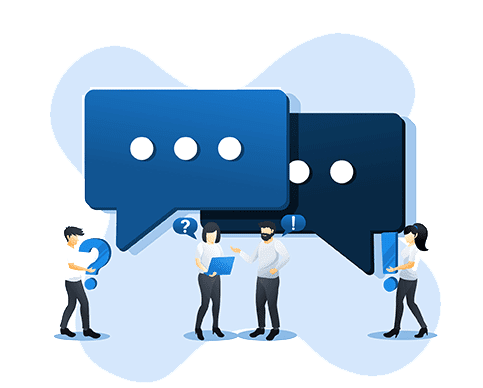 Trainer Profile
Our Ethical Hacking trainers are certified specialists in the field.
Mentors in this course have worked on finding solutions to several Hacking problems through valid methods in their careers.
The trainers in this program have working experience of more than 15+ years in well-known enterprises surrounding this industry.
FITA Academy mentors adopt live and hands-on lessons for projects and practical applications to improve the understanding of learners.
Our trainers integrate the latest tools and practices surrounding Ethical Hacking and its certifications in the course modules.
Our mentors in FITA Academy take responsibility for the conceptual and practical development of individual potentials.
The Ethical Hacking Course in Chennai has trained around 30,000+ students on this topic.
Mentors involved with the Hacking Course in Chennai have motivated around 72% of the learners to attempt industry-relevant certifications with a success rate of 100%.
Interested learners can have access to additional information and individual help for career-related guidance.
Features
Real-Time Experts as Trainers
At FITA Academy Academy, You will Learn from the Experts from industry who are Passionate in sharing their Knowledge with Learners. Get Personally Mentored by the Experts.
LIVE Project
Get an Opportunity to work in Real-time Projects that will give you a Deep Experience. Showcase your Project Experience & Increase your chance of getting Hired!
Certification
Get Certified by FITA Academy. Also, get Equipped to Clear Global Certifications. 72% FITA Academy Students appear for Global Certifications and 100% of them Clear it.
Affordable Fees
At FITA Academy, Course Fee is not only Affordable, but you have the option to pay it in Installments. Quality Training at an Affordable Price is our Motto.
Flexibility
At FITA Academy, you get Ultimate Flexibility. Classroom or Online Training? Early morning or Late evenings? Weekdays or Weekends? Regular Pace or Fast Track? - Pick whatever suits you the Best.
Placement Support
Tie-up & MOU with more than 1200+ Small & Medium Companies to Support you with Opportunities to Kick-Start & Step-up your Career.
Hacking Certification Course in Chennai
About Hacking Certification Course in Chennai at FITA Academy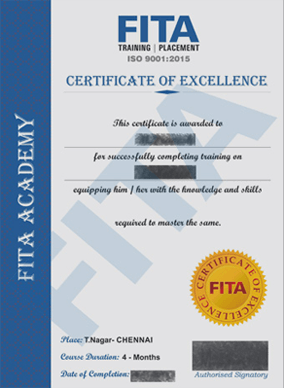 Hacking Certification Course in Chennai
On successful completion of the Hacking Course in Chennai, the candidate is awarded a course completion certificate. Most enterprises recognize this certificate as proof of your credibility in this subject. This certificate provides validation for the skills and concepts you acquired in the speculated time of enrollment. It acts as verification for passing all the assignments and projects to become a successful Ethical Hacking professional.
The Ethical Hacking Certification Training certificate from FITA Academy is sufficient to authenticate your proficiency in the subject. However, mentors at FITA Academy encourage learners to earn global certifications with their certification-oriented program and advance in their careers.
The most in-demand credential in this domain is called Certified Ethical Hacker (CEH) by the EC Council.
Some common queries about these certifications are below:
1.How to enroll for this certification?
The certification tracks in CEH are available online to take up in the comfort of your preferred location.
2.What format do they follow for the exam?
The CEH exam format follows two tracks. The first comes with 4 hours of multiple-choice questions, and the second consists of 6 hours of hands-on practical assignments. You can appear for either one of them or both.
3.What is the passing mark for each exam?
The passing mark for these certifications ranges between 60-85% depending on the question paper.
4.Is this certification valid for a lifetime?
This certification expires every three years after earning it. So it is always wise to re-earn them to stay relevant in the industry.
5.What is the pocket-pinch for earning this certification?
The cost of earning this certification is location and track dependent.
For further details, you can consult with your mentor or contact the FITA Academy team from our official page.
Read more
Have Queries? Talk to our Career Counselor
for more Guidance on picking the right Career for you!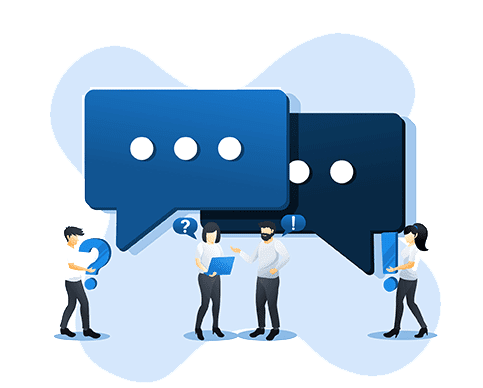 Job Opportunities After Completing Ethical Hacking Course in Chennai
Ethical Hacking is the right countermeasure to several hacking related problems today. Thus, jobs in this sector are rapid, with comparatively less competition over other domains. This skill is beneficial for individuals interested or working in job roles surrounding System Engineering, Network Engineering, IT Operations, IT Auditing, IT Analysis, and Management. It is best suited for computer science enthusiasts, graduates, and undergraduates who want to pursue a career in this domain.
As of present, naukri.com lists around 1565 job openings for Certified Ethical Hacking professionals and related careers in India. Some of those job profiles include Application Security Analyst, Ethical Hacking Trainer, Information Security Analyst, Application Security Tester, Senior Manager, Cyber Security Engineer, Ethical Hacking Lead, and Associate Security Consultant, among others. Some of the organizations hiring Ethical Hacking certified professionals actively at present are Capgemini, Accenture, IBM India, Cognizant Technology, etc.
According to the information on payscale.com, the average annual salary for Ethical Hacking certified professionals can go up to $92K globally. In India, the same average is around Rs 4-8 lakhs. These figures change exponentially with experience, location, proficiency level, enterprise, and position in the industry you hold. With the Hacking Course in Chennai, you can rest assured about your career needs. There are many job opportunities that come with completing an Ethical Hacking Course in Chennai. These jobs include everything from penetration testing to social engineering, but they all involve hacking. These jobs not only give you experience in this field but also help you learn more about your career options.
Many companies would love to have someone with ethical hacking certification. Security companies typically deal with issues such as data breaches and cyber attacks. Cyber detectives work for law enforcement and are responsible for investigating cybercrime. Privacy experts work in the private sector and help protect people's personal information. Here are some 10 job roles in brief that you may be interested in-
Penetration Testing: A penetration test is a type of security audit that can be done on any network or computer system. It involves trying to find vulnerabilities in a company's systems by using various methods. This includes scanning networks for open ports, looking for weak passwords, and even attempting to hack into computers. The goal of a penetration test is to see if there are any weaknesses in a company's security then it will help them fix these problems before hackers do.
Network Security Administrator: A network security administrator works with networks to ensure that no one misuses the network resources. They must prevent unauthorized users from accessing sensitive information such as financial statements. By using firewalls and other security tools, they can block malware while maintaining user privacy. Many companies hire this position full-time. With a combined knowledge of CCNA and Hacking Course in Chennai you can have a bright future in the field of network security.
Web Security Engineer: A web security engineer finds ways to keep websites safe against malicious attacks. They ensure that their website has nothing harmful when visitors go onto it. They also figure out how to stop spammers from sending spam emails through their websites. Companies often use this job title to refer to anyone who keeps their site secure.
Information Security Analyst: An information security analyst makes sure that organizations' information stays protected. They look for holes in a company's technology so that hackers cannot get access to important data such as client records. In order to provide security, they need to be able to understand current technologies, as well as know what kinds of threats could appear in the future.
Application Security Analyst: An application security analyst checks whether applications have any security flaws. Once they identify a flaw, they attempt to determine how sophisticated the hacker was. They might try to trick the hacker into giving away their identity or take advantage of another flaw. On top of being a security expert, they also need to have great programming skills. All of these positions require extensive knowledge of different IT platforms. Students should pursue courses in networking, Web Designing, software testing, and related topics. Companies always want to show they have the best people because having good personnel can reduce risk and increase profits.
Security Policy Advisor: A security policy advisor helps develop and implement a strong security policy for an organization. Often, they will review all new programs that come into play, including all contracts. They also need to analyze risks, as well as determine if a given program is worthwhile. As security becomes more prominent in society, more jobs will become available to professionals in the field.
Software Security Consultant: A software security consultant identifies possible dangers lurking inside software programs. They look for errors and exploits that may allow bad actors to enter into your information. After identifying the threat, they try to prevent those issues at the source. More education is needed for this position than many others because it requires familiarity with programming languages as well as software design patterns.
Cybersecurity Specialist: A cybersecurity specialist uses their technical expertise to protect businesses and individuals from cyberattacks. Hackers are constantly trying to break into computers, but a cybersecurity specialist prevents them from doing so. Because the majority of cybersecurity work focuses on finding bugs, they also need excellent debugging abilities. Many students are interested in becoming cybersecurity specialists because they see it as one of the most promising professions.
Network Security Administrator: A network security administrator works to make sure that networks stay protected. This includes everything from hardware to protocols and procedures. They manage systems and devices and monitor things like user activity, viruses, and other malware. Because so much of cybersecurity involves understanding technology, it can help study computer science.
Cloud Security Analyst: A cloud security analyst helps companies protect their sensitive information stored online by detecting vulnerabilities and monitoring changes. They take responsibility for keeping the cloud infrastructure stable and secure by performing audits and ensuring backups run smoothly
Read more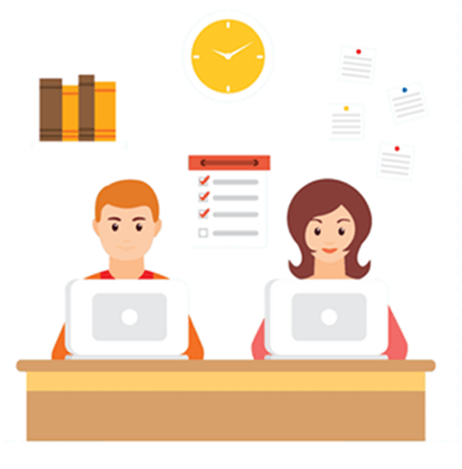 S
Sanam Aslam

Hacking Course in Chennai has helped me understand what I want to pursue in life. As a 2nd year student in Engineering, I have found the perfect match for my technical creativity with this course. They have also introduced methods to practice new solutions without having to indulge in illegal activities. I hope to make a worthy ethical hacker someday.
A
Aashima Bhardwaj

I learned Hacking Course in Chennai. Trainers at FITA Academy have been very supportive and friendly towards their students. They barely gave me a chance to complain or whine about my difficulties. Although I came into this training program with zero to little knowledge on the topic, my exploration throughout the modules has been smooth and seamless. I encourage anyone reading this comment to enroll in this program.
R
Rose Francis

Ethical Hacking course fees in Chennai are inexpensive in comparison to its competitor's offline and online. It is a good deal that should not be missed, more so due to the expert design of this course. This certification-oriented training assisted in my career, and I would suggest the same on behalf of my acquaintances.
K
Karan Pal

The Ethical Hacking Course in Chennai is the best way to upskill yourself in the subject. I enrolled in this training regime with some existing knowledge on the tools and topics, but it is very confusing for me to generate exploits or solutions. With FITA Academy, I have gained clarity on the process, which makes me cherish this program in high regard.
M
Malini Raj

This training program is worth a recommendation from my side. Though it has been my first enrollment at FITA Academy, I am keen to come back for more. I can rest assured about my success in the coming CEH exam with my mentor's aid. The opportunities seem bright from here on, and I hope my classmates echo the same feeling.
Have Queries? Talk to our Career Counselor
for more Guidance on picking the right Career for you!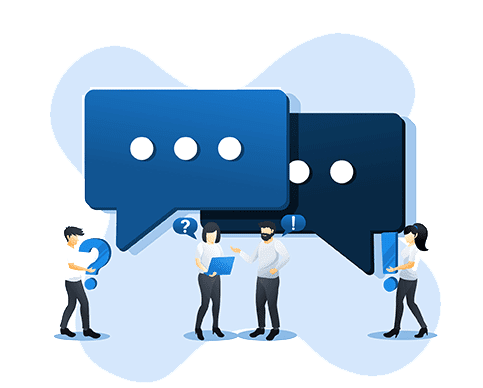 Ethical Hacking Course in Chennai Frequently Asked Question (FAQ)
Additional Information
Ethical Hacking is the practice of breaking into systems or networks to identify defects, threats, vulnerabilities, etc., which can make them susceptible to malicious attacks. The primary difference between Hacking and Ethical Hacking is consent or the legal nature of this discipline. Among black, grey, and white hat hackers, the latter makes use of Ethical Hacking.
At FITA Academy, we deal with versatile concepts that provide both industry-specific and certification-oriented training. They are also sufficient for interviews, real-world practices, and passing exams. With hands-on and proof of concept practice sessions, we ensure valuable results for your efforts. FITA Academy is the leading Hacking Course in Chennai, with a success rate of 100% for students appearing in certification exams. This course is easy to understand for professionals with little to no knowledge on the subject.
The Ethical Hacking course fees in Chennai are affordable in comparison to the benefits you incur from this training. Students enrolled in this program can choose to study the Ethical Hacking course in Chennai or through online methods. At FITA Academy, we take full responsibility for your professional desires and demands.
Mentors in this course are enterprise professionals with several years of industry knowledge on the subject. They integrate the latest tools and practices to help learners gain ground and think more like hackers. Students enrolled in this program can choose to study the Ethical Hacking course in Chennai or through online methods. At FITA Academy, we take full responsibility for your professional needs.
Read more