Course Highlights & Why Artificial Intelligence Course in Bangalore at FITA Academy?
Scholars will be given a historical perspective of AI along with its functions.
The course aims to provide comprehensive and in-depth knowledge of AI principles and techniques.
The faculty will introduce fundamental problems of AI, models and algorithms pertaining to it.
The rigorous study of the course will expose scholars to the frontiers for AI.
Students will be familiarised with numerous searching techniques and its application.
The faculty will impart the knowledge of real world knowledge representation.
Usage of various machine learning techniques to design AI machines will be given to the students.
Trainees will become familiar with fundamental principles of AI towards problem solving, perception, inference, and learning.
Students will gain proficiency in applying scientific methods to models of machine learning.
Proper knowledge and application of AI development tools such as an AI language, data mining tool and an expert system shell.
Read more
Upcoming Batches
| | | | |
| --- | --- | --- | --- |
| 2022-10-06 | Weekdays | Thursday (Monday - Friday) | |
| 2022-10-08 | Weekend | Saturday (Saturday - Sunday) | |
| 2022-10-10 | Weekdays | Monday (Monday - Friday) | |
| 2022-10-15 | Weekend | Saturday (Saturday - Sunday) | |

Classroom Course
Get trained by Industry Experts via Classroom Course at any of the FITA Academy branches near you
Why Wait? Jump Start your Career by taking the Artificial Intelligence Course in Bangalore!
Instructor-Led Live Online Course
Take-up Instructor-led Live Online Course. Get the Recorded Videos of each session.
Travelling is a Constraint? Jump Start your Career by taking the Artificial Intelligence Online Course!
Have Queries? Talk to our Career Counselor
for more Guidance on picking the right Career for you!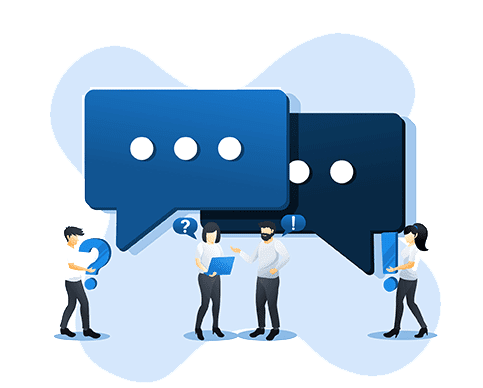 Trainer Profile
Our certified professionals of AI hold more than 10 years of experience in IT and educational institutes.
The instructors of FITA Academy have successfully delivered more than 1000 training and workshops in MNCs.
Our mentors have strong experience in decision trees, gradient boosting, ensemble models, object based learning and other significant concepts.
The top notch experts of FITA Academy have conducted multiple data science projects by applying deep learning technologies.
Our professional trainers have aimed to use their experience and knowledge in holistic development of the students.
Features
Real-Time Experts as Trainers
At FITA Academy, You will Learn from the Experts from industry who are Passionate in sharing their Knowledge with Learners. Get Personally Mentored by the Experts.
LIVE Project
Get an Opportunity to work in Real-time Projects that will give you a Deep Experience. Showcase your Project Experience & Increase your chance of getting Hired!
Certification
Get Certified by FITA Academy. Also, get Equipped to Clear Global Certifications. 72% FITA Academy Students appear for Global Certifications and 100% of them Clear it.
Affordable Fees
At FITA Academy, Course Fee is not only Affordable, but you have the option to pay it in Installments. Quality Training at an Affordable Price is our Motto.
Flexibility
At FITA Academy, you get Ultimate Flexibility. Classroom or Online Training? Early morning or Late evenings? Weekdays or Weekends? Regular Pace or Fast Track? - Pick whatever suits you the Best.
Placement Support
Tie-up & MOU with more than 1,500+ Small & Medium Companies to Support you with Opportunities to Kick-Start & Step-up your Career.
AI Certification Training in Bangalore
About AI Certification Training in Bangalore at FITA Academy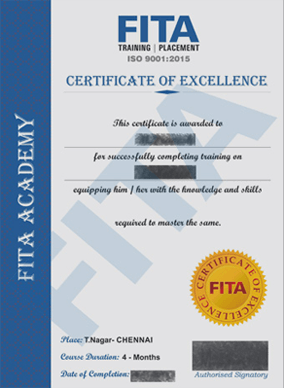 AI Certification Training in Bangalore
Artificial intelligence is the fundamental base for all machine learning and is considered as the future of all complicated decision making. The future of work incorporates automation which has created it's immense importance in contemporary industries. The constant rise of AI in industries has created numerous job opportunities for potential students. Pursuing AI Training in Bangalore at FITA Academy will not only guarantee a job at an ideal job position but also ensures a bright career prospect for the students. Going through rigorous study and persistent training, our students will be able to implement AI in numerous industries entailing application of intelligence to machines as well as technology used by humans. Upon completing the course, the students will be given an accreditation by the institute. The certificate will stand as a testimony of the comprehensive knowledge obtained and the industry based skills inculcated during the practical sessions.
The certificate conceded will equip the students with the acknowledgment of crucial insights and skills. Accreditation of Artificial Intelligence Course in Bangalore at FITA Academy holds a profound worth at the national as well as international level. Besides, the expansion of this accreditation in your curriculum vitae will enhance your value in the market and will grow the prospect of your career. Securing the certification of artificial intelligence will assist our scholars with procurement of their ideal job position in a range of prominent industries. The remittance of a fresher in the field of artificial intelligence ranges from Rs. 5,40,000 per annum to Rs. 6,50,000 per annum. With achieving generous work experience, the remuneration can reach upto Rs. 8,50,000 per annum. The AI Courses in Bangalore at FITA Academy has arranged and planned the educational framework with the essential objective of equipping the students with comprehensive knowledge and industry based skills empowering them to outshine the competitive market of AI.
Have Queries? Talk to our Career Counselor
for more Guidance on picking the right Career for you!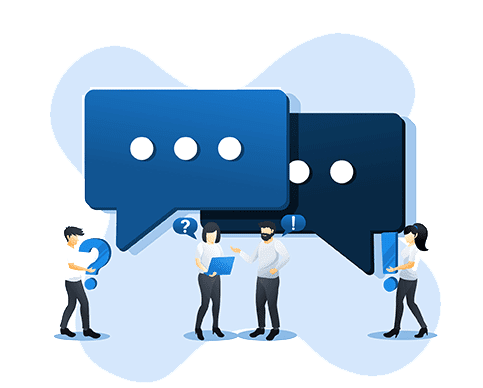 Job Opportunities After Completing Artificial Intelligence Course in Bangalore
The career opportunities of artificial intelligence have surged up due its increased demand in the companies. The job options in this field is immense. Business intelligence developer is one of such job position which holds high demand because of recognising distinct business trends by assessing complex data sets. Their demand have amplified recently because of their skill in dealing with complex data. The business intelligence developer is paid a well salary package starting from Rs. 5,60,000 per annum.
Holding up this position demands to abide by the task of raising the profits of their organisation by preparing, developing and maintaining the solutions of business intelligence. Many large technical organisations like Google and Microsoft seek for employees who can carry out crucial tasks for the overall growth of the industry. This task can be performed by a data scientist who can assist their company in gathering useful data from numerous sources and then deriving constructive inferences. For such important task, the company hires a data scientist.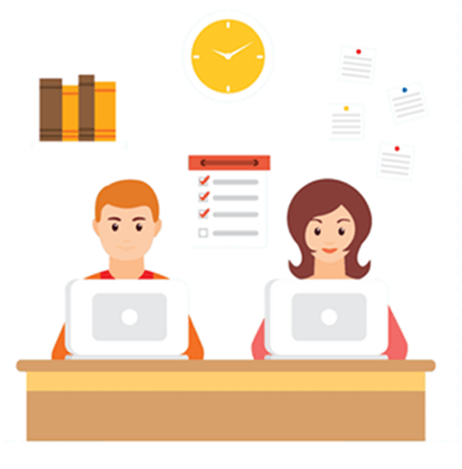 They hold the responsibility of making predictions based on the patterns of data along with its past and present information. Managing such huge tasks, the data a scientists are paid well upto Rs. 6,00,000 to individual holding two years of work experience in this field.
Procuring the skill and knowledge of applied mathematics, deep learning, machine learning and machine intelligence, our trainees will be eligible to strive for the position of research scientist in an organisation. They are assigned the work of performing extensive research and dealing with the implementation of machine learning and machine intelligence. Apart from the above mentioned job positions, our trainees will be exposed to numerous other career opportunities including the jobs of AI data analyst, product manager, big data engineer , AI engineer, robotics scientist, in a preeminent range of companies like Apple, DataVisor, Facebook, DJI, and Clarifai.
Read more
A
Atharva Acharya

AI Training in Bangalore is a great way to initiate one's learning in the field of artificial intelligence. The professional faculty persistently impart their crucial insights useful for building a strong career of students in this field.
A
Adhrit Agate

The lessons and course material provided apt and updated as per the current modifications in this field. The design of the educational curriculum is excellent specially for students who are novice and require strong understanding of the concepts.
D
Divit Ahuja

The modules of the curriculum are very instructive and useful in understanding the basics of AI. The faculty uses the latest applications and tools during training in practical sessions of the course.
Have Queries? Talk to our Career Counselor
for more Guidance on picking the right Career for you!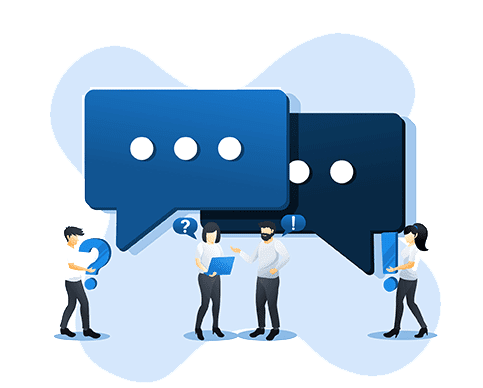 Artificial Intelligence Course in Bangalore Frequently Asked Question (FAQ)
Additional Information
The AI Courses in Bangalore at FITA Academy aims to render a exposure to our scholars of the real world applications of the essentials of AI incorporating models, techniques and tools under proper supervision and guidance of our experts. The theoretical section of the course will render an in depth knowledge about the difference between unsupervised, supervised and reinforcement training. Along with that, our subject matter experts will provide practical sessions of data reprocessing, clustering, regression, deep learning methodologies its application with the help for TensorFlow, as well as the programming language of Python to our scholars in order to transform them into experts of artificial intelligence. The course of artificial intelligence in divided into numerous modules covering significant topics of AI. The first module of the course is the introduction to AI. The module entails the topics of the need of artificial intelligence, its applications, the key components of AI and the future of AI.
The second module introduces the topic of data where the trainees will be familiarised with the datasets, the concept of data science and big data along with the comprehensive knowledge of computational data. Learning the artificial intelligence languages is equally important for students to become a proficient AI engineer. The faculty has included the module of AI languages which incorporates AI and computer programming, Python and some top AI languages trending in 2020 like C, Python, C++, Java, java script, Ruby, Swift and Go. The third module of the educational framework of artificial intelligence is data visualisation. The topics which will be covered in this module are role of algebra, probability, statistics in AI, the need of data visualisation in AI, identification of the type of graph which will be used on the relevant application, and a practical assessment of preparing a simple graph from data by using a spreadsheet. During the course of study, the student will get to learn about different types of data and will explore the numerous ways of representing the same data. Moreover, the faculty will teach the procedure of analysing and deriving the information from represented data as diagrams, pictures and symbols.