Course Highlights & Why Artificial Intelligence Course in Bangalore at FITA Academy?
Trainees will gain hands-on training in Artificial Intelligence and its functions from our Artificial Intelligence Course in Bangalore.
The fundamental concepts of AI and associated subjects, such as Deep Learning, Machine Learning, and Data Science, are taught from scratch.
Our course aims to provide comprehensive knowledge of AI principles and techniques in applying scientific methods to models of machine learning.
We introduce the fundamental problems of AI, its models and algorithms that expose students to the frontiers of AI.
Proper knowledge and application of AI development tools such as an AI language, data mining tool and an expert system shell.
Our AI Courses in Bangalore offer a blended course for beginners and professionals looking for in-depth expertise to ensure a comprehensive learning programme.
Students enrolled in training courses at the FITA Academy can choose their own schedules. They can choose to enrol in offline or live online classes.
We provide each of our students with a personalised timetable. The Artificial Intelligence Course offers both regular and fast-track classes for the comfort of its students.
FITA Academy has an established partnership with 1,500+ small and medium-sized organisations that provide job opportunities for certified AI experts.
Read more
Upcoming Batches
| | | | |
| --- | --- | --- | --- |
| 01-06-2023 | Weekdays | Thursday (Monday - Friday) | |
| 03-06-2023 | Weekend | Saturday (Saturday - Sunday) | |
| 05-06-2023 | Weekdays | Monday (Monday - Friday) | |
| 10-06-2023 | Weekend | Saturday (Saturday - Sunday) | |

Classroom Course
Get trained by Industry Experts via Classroom Course at any of the FITA Academy branches near you
Why Wait? Jump Start your Career by taking the Artificial Intelligence Course in Bangalore!
Instructor-Led Live Online Course
Take-up Instructor-led Live Online Course. Get the Recorded Videos of each session.
Travelling is a Constraint? Jump Start your Career by taking the Artificial Intelligence Online Course!
Have Queries? Talk to our Career Counselor
for more Guidance on picking the right Career for you!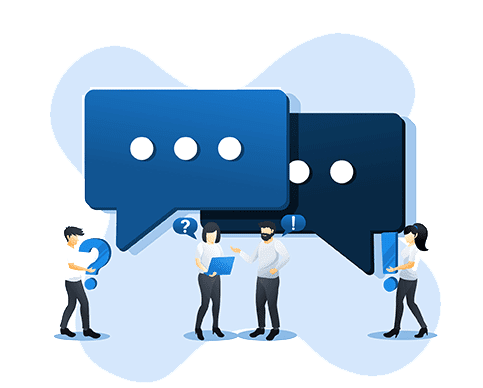 Trainer Profile
FITA Academy trainers are working professionals with 8+ years of industry knowledge in AI-related fields.
Our trainers incorporate the most recent techniques and trends in artificial intelligence and its certifications into the course curriculum.
Trainers of Artificial Intelligence Training in Bangalore aim to share their experience and knowledge for the holistic development of the students.
FITA Academy trainers provide real-time projects and case studies for an in-depth understanding.
Our mentors aim to improve each student's capacity for both academic and practical learning.
The training is provided to the students in small groups to provide engaging, student-centred classes.
Individual support from our experts can help students obtain the best job opportunities.
Features
Real-Time Experts as Trainers
At FITA Academy, You will Learn from the Experts from industry who are Passionate in sharing their Knowledge with Learners. Get Personally Mentored by the Experts.
LIVE Project
Get an Opportunity to work in Real-time Projects that will give you a Deep Experience. Showcase your Project Experience & Increase your chance of getting Hired!
Certification
Get Certified by FITA Academy. Also, get Equipped to Clear Global Certifications. 72% FITA Academy Students appear for Global Certifications and 100% of them Clear it.
Affordable Fees
At FITA Academy, Course Fee is not only Affordable, but you have the option to pay it in Installments. Quality Training at an Affordable Price is our Motto.
Flexibility
At FITA Academy, you get Ultimate Flexibility. Classroom or Online Training? Early morning or Late evenings? Weekdays or Weekends? Regular Pace or Fast Track? - Pick whatever suits you the Best.
Placement Support
Tie-up & MOU with more than 1,500+ Small & Medium Companies to Support you with Opportunities to Kick-Start & Step-up your Career.
AI Certification Training in Bangalore
About AI Certification Training in Bangalore at FITA Academy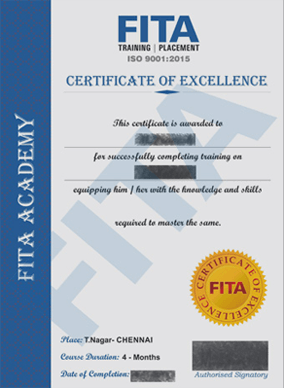 AI Certification Training in Bangalore
Pursuing AI Training in Bangalore at FITA Academy will not only guarantee a job at an ideal job position but also ensures a bright career prospect for the students. Going through rigorous study and persistent training, our students will be able to implement AI in numerous industries entailing the application of intelligence to machines as well as technology used by humans. Upon completing the course, the students will be given accreditation by the institute. The certificate will act as proof of the comprehensive knowledge and industry-based skills obtained during the practical sessions.
Certifications in AI can advance your career and improve your technological knowledge. By obtaining an AI certification, you will have all the skills an employer is searching for, which will increase your chances of landing a high-paying job. Additionally, our trainers also encourage the participants to obtain international certifications that will allow individuals to stand out from the crowd.
The certificate will equip the students with knowledge of crucial methods and skills. Accreditation of the Artificial Intelligence Course in Bangalore at FITA Academy holds significant value at the national as well as international levels. Besides, acquiring this certification will enhance your value in the market and grow the prospect of your career. Securing the certification of artificial intelligence will assist our students in procuring their ideal job position in prominent industries.
Have Queries? Talk to our Career Counselor
for more Guidance on picking the right Career for you!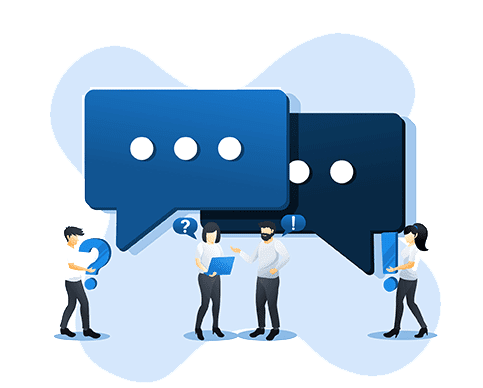 Job Opportunities After Completing Artificial Intelligence Course in Bangalore
Artificial intelligence is the fundamental base for all machine learning and is considered the future of all complicated decision-making. The future of work incorporates automation which has created its immense importance in contemporary industries. The constant rise of AI in industries has created numerous job opportunities for potential students.
Procuring the skill and knowledge of applied mathematics, deep learning, machine learning and machine intelligence, our trainees will be eligible to strive for the position of research scientist in an organisation. They are assigned the work of performing extensive research and dealing with the implementation of machine learning and machine intelligence. Since this field is very dynamic and still growing, it has numerous career opportunities, including the jobs of Machine language engineer, Data Analyst, Product Manager, Big Data engineer, AI engineer, Robotics Scientist, Business Intelligence Developer and Data Scientist.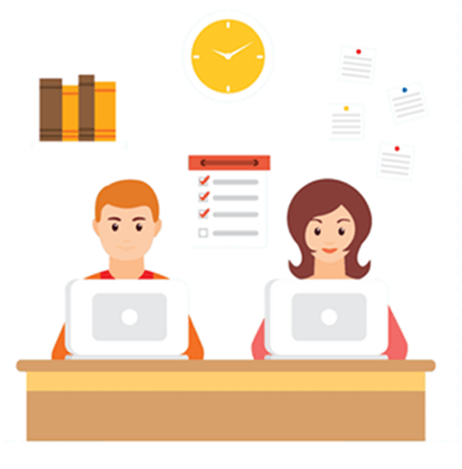 The annual income of a fresher in the field of artificial intelligence ranges from Rs. 5,40,000 per annum to Rs. 6,50,000. With generous work experience, the salary of an individual can reach up to Rs. 8,50,000 per annum.
For the same, on a global scale, the average salary is around $121K annually. Some of the renowned companies that hire certified AI experts include Apple, Google, IBM, Microsoft, Accenture and many more. The AI Courses in Bangalore at FITA Academy provide an arranged and planned educational framework with the essential objective of equipping the students with comprehensive knowledge and industry-based skills, empowering them to outshine the competitive market of AI.
Read more
D
Divit Reddy

My career has improved immensely from the AI Training in Bangalore. The trainers were all subject matter experts, and they gave practical training in many tools. . The several projects and assignments that we had to complete allowed me to understand the subjects better. I couldn't have asked for a better training programme than the one I decided to commit my time to.
S
Safeek

Al Training in Bangalore is a great way to initiate one's learning in the field of artificial intelligence. The trainers provided me with clear explanations of everything and were always available to help me whenever I needed it. The lessons and course material provided are apt and updated as per the current modifications in this field. After completing the certification successfully, I was given the opportunity to work for a reputable MNC.
A
Aadya K

I decided to change careers and started researching the elite institutions for AI. After hearing many positive reviews, I immediately enrolled in the Artificial Intelligence Course in Bangalore. Even without any prior experience in this field, I was able to grasp everything easily. Following the completion of my certification at the FITA Academy, I had numerous calls from companies that offered me a great salary.
P
Prathik

I can claim with certainty that FITA Academy provides the best artificial intelligence course in Bangalore now that I've finished my training there. I'm pleased with the guidance I received while I was here. The curriculum modules are very instructive and useful in understanding the basics of Al. The faculty uses the latest applications and tools during training in practical sessions of the course. If you want to get a head start in your career, I definitely recommend FITA Academy.
V
Vihaan S

I was able to work on various projects and case studies after enrolling in the artificial Intelligence Course at FITA Academy. The design of the educational curriculum is excellent, especially for students who are novices and require a strong understanding of the concepts. I am incredibly grateful to my mentors and the FITA Academy team for their never-ending guidance and support, which have aided in my personal and professional development.
Have Queries? Talk to our Career Counselor
for more Guidance on picking the right Career for you!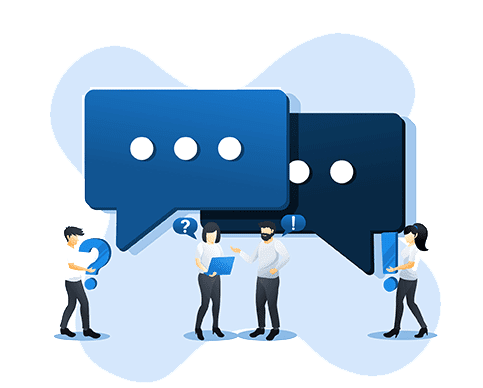 Artificial Intelligence Course in Bangalore Frequently Asked Question (FAQ)
Additional Information
Artificial intelligence (AI) is the science of imitating human intelligence in a computer so that it is capable of independent thought. It is used to complete monotonous tasks that reduce human effort and inefficiencies. Thanks to disciplines like machine learning, big data, neural networks, deep learning, and others, we can now utilise machines to study, reason, and deal with problems. Drug research is a constantly expanding field, and artificial intelligence is greatly assisting scientists working in this area. AI is being used by biotechnology research to create microbes for industrial applications. Science is changing significantly as a result of AI.
The field of artificial intelligence is currently found in almost every business and is quickly increasing. AI shortens the time required to finish a task. By enabling multitasking, it lessens the load on the system's operations. AI can tackle complex tasks without incurring substantial financial costs. AI is perpetual and has no downtime. The following sectors make extensive use of AI.
Healthcare drugs
Security
Banking and Finance
Transport systems
Manufacturing
Every element of our digital lives, from automation to marketing, now heavily relies on AI. Research and innovation will continue to advance, which will lead to advancements in artificial intelligence. At FITA Academy, we use approaches to educate, develop advanced computing systems and apply artificial intelligence to situations.
3 Types Of Artificial Intelligence
Artificial Narrow Intelligence
Computers that can only do a specific set of tasks are part of the ANI phase of artificial intelligence. At this moment, the machine is incapable of thinking; it can only carry out a list of predefined duties. A kind of AI called narrow AI is capable of carrying out particular tasks. Narrow AI is the sort of artificial intelligence that is most prevalent and generally available. Narrow AI is incapable of completing tasks beyond its domain and set of limitations because it has only been trained for a specific goal. It is frequently referred to as weak AI as a result. Siri, Alexa, and IBM's Watson supercomputers are a few ANI examples.
Artificial General Intelligence
Artificial General Intelligence (AGI) is the phase of artificial intelligence development in which machines will be able to think and behave like humans. The goal of general AI is to develop a machine that is clever enough to reason for itself. There is currently no generic AI system that can perform every task as well as a person. The development of generic AI devices is currently the main focus of researchers from all around the world. It will take a lot of time and resources to create these programmes because general AI systems are still a developing field.
Artificial Super Intelligence
Super AI, a level of system intelligence, refers to the capacity of computers to surpass humans in any activity thanks to their cognitive capabilities. It is the outcome of all AI. Super AI is the stage of artificial intelligence where computers will surpass human intelligence. Currently, ASI is a made-up scenario from science fiction movies and books where machines have taken over the globe. Strong AI is capable of understanding, reasoning, solving riddles, making decisions, planning, instructing, and communicating on its own, among other essential abilities. Super AI is still only a theoretical concept in the field of artificial intelligence. The deployment of such systems in the real world remains a difficult task.
AI has numerous advantages in the sector. Indian firms have a great need for qualified individuals who can sift through vast amounts of data and extract relevant information. As a result, this nation holds great promise for AI. Due to AI's development, skilled workers are needed in a variety of businesses. Because of this, it provides a range of work choices for those who are considering a career in this area. Enrol in our Artificial Intelligence Training Institute in Bangalore to discover more about the employment opportunities for AI Engineers.
Different Job Roles in Artificial Intelligence
AI Engineer
AI engineers create AI models utilising machine learning methodologies and deep learning neural networks in order to deliver business insights that may be used to make decisions that will have an impact on the entire organisation. An organised, analytical, and creative mind are necessary for the role of artificial intelligence engineer. They need to work well with others and have an open mind. Their technical expertise is very broad and diverse. AI engineers have a thorough knowledge of computer science, programming languages, and automated systems, in addition to having excellent statistical and mathematical skills.
Machine Learning Engineer
A machine learning engineer typically works closely with individuals responsible for creating and maintaining AI systems, as well as the data scientists who create the models used to build those systems. The inputs of machine learning engineers are beneficial to the data science team. Their collaboration with the other team members is also crucial. They supervise and improve current artificial intelligence technology for maximum efficiency. Our Machine Learning Course in Bangalore equips the students to produce, develop and conduct research on machine learning algorithms.
Research Scientists
The planning, execution, and analysis of the findings of closely observed laboratory studies, tests, and trials fall under the authority of research scientists. Almost every branch of science employs research scientists. They organise and conduct assessments and evaluations in various fields, such as geology, forecasting, and other sorts of research. They are in charge of organising and carrying out experiments, collecting and analysing data, conducting fieldwork, developing novel solutions to issues, and keeping up with recent advances in science and technology.
Business Intelligence Developer
Business intelligence Developers are the designers, managers, and users of BI interfaces. These engineers are skilled in using technologies for data visualisation, modelling and integration. A thorough understanding of database management, application development, and data analysis is essential for developing BI interfaces. A BI developer's abilities include the on-demand generation and implementation of data-driven analytics as well as the constant technical progress of a company's BI tools and infrastructure.
Data Scientist
A data scientist examines business data to unearth crucial insights. After gathering the data, the data scientist converts the raw data into a simpler format for analysis. The data must be filtered and reviewed in order to ensure uniformity, conciseness, and accuracy. The data scientist addresses the problem by presenting the relevant questions and acquiring relevant information before beginning the data collection and analysis. Structured and unstructured data are collected by data scientists from a variety of sources. You can earn a position as a qualified Data Scientist in this field by enrolling in the Data Science Course in Bangalore.
Robotics Engineer
Robotics engineers provide a bridge between cognitive science, computer engineering, technology, and mechanics. They are responsible for creating, putting together, testing, and refining the software required to operate their robots. They develop automated processes that are applied in a particular industry to boost productivity and accuracy. Their main goal is to provide the methods and approaches necessary to create powerful robots. Some robotics experts also create the equipment needed to build the robots themselves.
The AI Courses in Bangalore at FITA Academy aim to render exposure to our scholars of the real-world applications of the essentials of AI, incorporating models, techniques and tools under the proper supervision and guidance of our experts. The theoretical section of the course will render in-depth knowledge about the difference between unsupervised, supervised and reinforcement training. Along with that, our subject matter experts will provide practical sessions on data reprocessing, clustering, regression, deep learning methodologies its application with the help of TensorFlow, as well as the programming language of Python to our scholars in order to transform them into experts of artificial intelligence. The course on artificial intelligence is divided into numerous modules covering significant topics of AI. The first module of the course is an introduction to AI. The module entails the topics of the need for artificial intelligence, its applications, the key components of AI and the future of AI.
The second module introduces the topic of data, where the trainees will be familiarised with the datasets, the concept of data science and big data, along with the comprehensive knowledge of computational data. Learning artificial intelligence languages is equally essential for students to become proficient AI engineers. The faculty has included the module on AI languages which incorporates AI and computer programming, Python, and some top AI languages trending in 2020, like C, Python, C++, Java, Javascript, Ruby, Swift, and Go. The third module of the educational framework of artificial intelligence is data visualisation. The topics which will be covered in this module are the role of algebra, probability, statistics in AI, the need for data visualisation in AI, identification of the type of graph which will be used on the relevant application, and a practical assessment of preparing a simple graph from data by using a spreadsheet. During the course of the study, the student will get to learn about different types of data and will explore the numerous ways of representing the same data. Moreover, the faculty will teach the procedure of analysing and deriving the information from represented data as diagrams, pictures and symbols.
What does Artificial Intelligence hold for the future?
Artificial intelligence can greatly improve workplace efficiency, which will enable humans to complete more work.
Artificial intelligence will keep progressing quickly. Artificial intelligence is thought to open up a lot of innovative opportunities that transcend human vision.
Since AI can now complete difficult and dangerous activities, the human workforce may focus on tasks for which they are better qualified, such as those requiring creativity and sensitivity.
AI will be crucial to the healthcare industry since it will enable better and more precise disease diagnosis. AI will decrease the price and duration of drug discovery.
Additionally, it will increase patient involvement in healthcare and make appointment booking and fee payment simpler and error-free.
In the transportation industry, artificial intelligence is used to increase productivity, decrease workload, and manage driver stress and tiredness.
The e-commerce industry will soon depend heavily on artificial intelligence. It will benefit every facet of the e-commerce industry, from customer satisfaction to advertising and service.
AI has a promising future in a wide range of industries, including journalism, financial services, and manufacturing.