Course Highlights & Why Python Training in Bangalore at FITA Academy?
The Python Course in Bangalore at FITA Academy aims to render the importance of Python scripting language for developers.
The course provides hands-on experience in writing, developing and executing programs using Python.
Our course provides extensive practice in Python programming to identify the various object types and methods used to program.
We provide a thorough learning of the course that aids the students in employing lists, dictionaries, tuples, writing loops, and decision statements in Python.
Our holistic classes will help the students define the Python program's structure and components and design object-oriented programs.
The training course offers students a flexible schedule. You can choose between classes on weekdays, weekends and online sessions. There are also fast-track classes available for efficient learning.
FITA Academy includes live projects and interactive sessions to make it simpler to put concepts into practice.
With a network of over 1,500+ small and medium-sized businesses, Python Training in Bangalore has a strong placement assistance system
Read more
Upcoming Batches
| | | | |
| --- | --- | --- | --- |
| 23-09-2023 | Weekend | Saturday (Saturday - Sunday) | |
| 25-09-2023 | Weekdays | Monday (Monday - Friday) | |
| 28-09-2023 | Weekdays | Thursday (Monday - Friday) | |
| 30-09-2023 | Weekend | Saturday (Saturday - Sunday) | |

Classroom Course
Get trained by Industry Experts via Classroom Course at any of the FITA Academy branches near you
Why Wait? Jump Start your Career by taking the Python Training in Bangalore!
Instructor-Led Live Online Course
Take-up Instructor-led Live Online Course. Get the Recorded Videos of each session.
Travelling is a Constraint? Jump Start your Career by taking the Python Online Course!
Have Queries? Talk to our Career Counselor
for more Guidance on picking the right Career for you!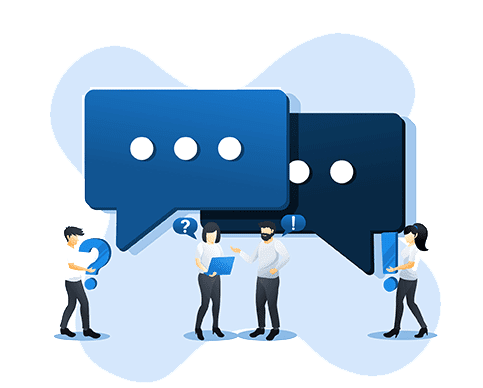 Trainer Profile
Expert trainers of FITA Academy hold more than 8+ years of industrial experience.
Our trainers of the Python Course in Bangalore have worked on a variety of Python-related applications throughout the majority of their professional lives.
Mentos impart the students with in-depth knowledge of numerous ideas through real-world projects and case studies.
Our trainers monitor each student's conceptual and practical comprehension and give them the direction they require.
Students receive hands-on experience using Python at our Python Training in Bangalore and learn how to apply various packages, libraries and platforms.
They integrate modern tools and methods into the curriculum to keep the students up-to-date with cutting-edge technologies.
Our mentors have expert-level knowledge and are updated on advanced industry applications of Python.
Features
Real-Time Experts as Trainers
At FITA Academy, You will Learn from the Experts from industry who are Passionate in sharing their Knowledge with Learners. Get Personally Mentored by the Experts.
LIVE Project
Get an Opportunity to work in Real-time Projects that will give you a Deep Experience. Showcase your Project Experience & Increase your chance of getting Hired!
Certification
Get Certified by FITA Academy. Also, get Equipped to Clear Global Certifications. 72% FITA Academy Students appear for Global Certifications and 100% of them Clear it.
Affordable Fees
At FITA Academy, Course Fee is not only Affordable, but you have the option to pay it in Installments. Quality Training at an Affordable Price is our Motto.
Flexibility
At FITA Academy, you get Ultimate Flexibility. Classroom or Online Training? Early morning or Late evenings? Weekdays or Weekends? Regular Pace or Fast Track? - Pick whatever suits you the Best.
Placement Support
Tie-up & MOU with more than 1,500+ Small & Medium Companies to Support you with Opportunities to Kick-Start & Step-up your Career.
Python Certification Course in Bangalore
About Python Certification Course in Bangalore at FITA Academy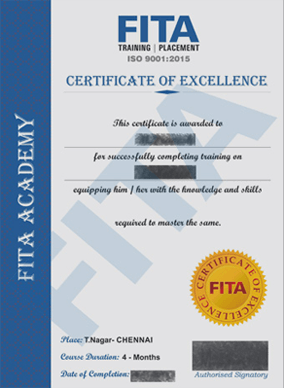 Python Certification Course in Bangalore
On completing the Python certification training successfully, the participants will be given accreditation from the institute. The accreditation will represent the complete knowledge and thorough training obtained over the span of the Python training course. The declaration will furnish the students with a professional acknowledgement of the projects, skills and knowledge covered in the conceptual framework of the course. Certification in Python will help our students to acquire skills in writing Python code by working with Scipy and Scikit learn.
Python Training in Bangalore holds a striking value in giving its students both fundamental and advanced concepts like deep learning, Hadoop streaming, machine learning and working with packages assisting them with acquiring proficiency and competence in Python. FITA Academy will assist our participants with evaluating their skills by going through a carefully planned educational program in Python, empowering them to outshine the cutthroat competition in the industries.
Expansion of this accreditation to your recently obtained educational qualifications will guarantee the augmentation of your professional prospects. Most organisations recognise this certificate as proof of your subject-matter knowledge. People with credentials often earn more income. FITA Academy offers two levels of certification for its Python Course in Bangalore to ensure extensive training. The two levels are as follows:
Level 1:Advanced Python programing language
Level 2: Expert Python with Django framework
Have Queries? Talk to our Career Counselor
for more Guidance on picking the right Career for you!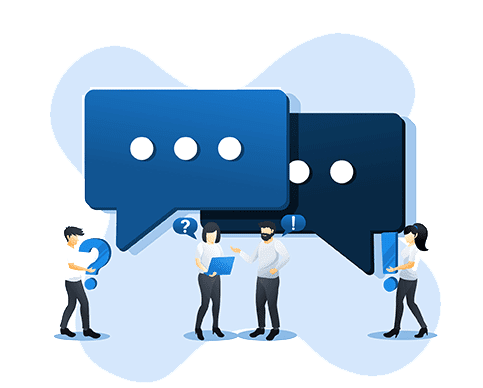 Job Opportunities After Completing Python Training in Bangalore
Python is a general-purpose programming language which is used by numerous organisations throughout the world. India has a significant demand for Python developers. There are numerous career options for novices in python professions. Python training in Bangalore at FITA Academy can be extremely beneficial to your career if you approach it with the right attitude. It can assist you in developing efficient programming and problem-solving skills. Python offers many basic and direct syntaxes that are easy to grasp.
A broad array of industries are seeking to employ Python developers with knowledge of advanced skills. Obtaining the certification of Python Training in Bangalore at FITA Academy will give our students exposure to numerous preeminent positions in a range of reputed industries like Amazon, Accenture, Cognizant and TATA consultancies. The course would be extremely useful for those working in the fields of programming, engineering, business intelligence, machine learning, software testing, graphic design, web design, data analytics, and big data.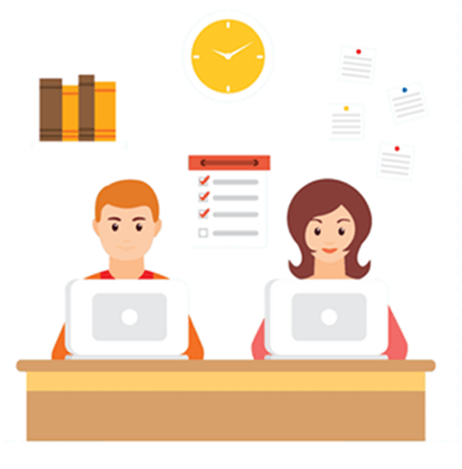 This course would help many college graduates and computer science enthusiasts to enhance their careers by majoring in Python. Globally, Python professionals can make up to $101K per year on average. In India, the average income is around Rs. 4.5 lakhs annually. These figures can change significantly depending on experience, locality, skill, type of organisation, and position. With Python training in Bangalore at FITA Academy, you can be sure of a successful career.
A
Arnav Singh

I appreciate FITA Academy for putting effort into launching a career-changing institution. I had no prior IT experience, but I was confident I could transition to this industry. I'm appreciative that my mentor guided me towards my ideal path. I highly recommend learning this course at FITA Academy to get total exposure and understanding of this programming language.
G
Gadin A

I completed my Python Course in Bangalore at FITA Academy. I was able to gain a thorough understanding of all the Python tools, which helped me in getting my certification with ease. They also supported me with my placements, and I am now employed at a reputed MNC as a python developer.
P
Prarthana R

FITA Academy's Python Classes in Bangalore is an excellently delivered course for beginners in programming languages and for students who want to have advanced knowledge in it. Each concept was explained clearly by the trainers, who also included in-depth practical exercises. My experience at FITA Academy was very fruitful and is something I cannot praise enough
M
Michael Thomas

I highly recommend to Python course at FITA Academy to get total exposure and understanding of this programming language. I had many opportunities to work on real-world projects thanks to my trainers. The classes were insightful and interactive. The course focused on crucial components of the language. I really appreciate the hard work and professionalism of the FITA faculty.
T
Tarun

After completing my training at FITA Academy, I can say that they offer the best Python training in Bangalore. I had enrolled in other institutions, but I wasn't happy with the experience. However, because of FITA Academy, I was able to understand the subject matter easily and found simple ways to use the programming language. My trainer was very friendly and did not hesitate to answer my questions.
Have Queries? Talk to our Career Counselor
for more Guidance on picking the right Career for you!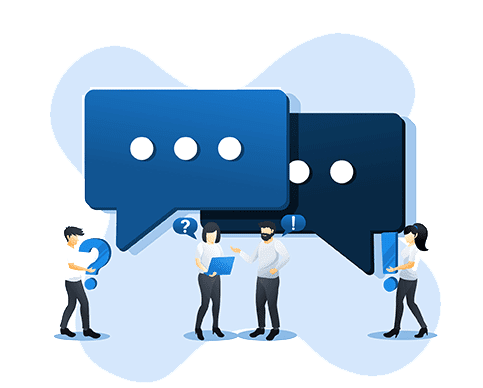 Python Training in Bangalore Frequently Asked Question (FAQ)
Additional Information
Python is a powerful programming language with high-level data structures and elegant syntax making it an ideal language for the purposes of scripting. The Python Course in Bangalore at FITA Academy provides the most comprehensive study and covers each feature of Python language. The curriculum framework of the course is blended with a number of modules entailing significant concepts, features and their practical applications. The course of Python training is divided into various sections for practical and theoretical understanding and to enhance the holistic knowledge of planning and developing Python programs by using modules, packages and functions.
Objectives of the Python Course in Bangalore
Learn Python programming's syntax and core concepts.
Use the Python language to create data structures, loops, conditional statements, classes, variables, and data types.
The course will teach you the fundamentals of object-oriented programming in Python.
Learn Python to gain knowledge about data science, artificial intelligence, and machine learning algorithms.
Importing Python packages and libraries lets you put your plan into action.
Learn about data analysis and visualisation.
Study file management and string manipulation.
Learn to debug in order to produce error-free code.
Utilise the concepts from the projects your mentor provides that are industry-relevant.
Look into further information about relevant certification tests and employment options.
The course's first module is about control flow tools and data structures. Under this course, the students will learn about concepts like if statements, for statements, the range function, tuples and sequences, looping techniques and dictionaries and standard modules. The second module is about errors and exceptions. The trainers will provide information and a series of demonstrations on syntax errors, exceptions, handling exceptions, defining clean-up actions, Python scopes and namespaces and generator expressions. Under the appropriate guidance and supervision of our experts, the students will become proficient in developing Python scripts that will help the system administration. The third module of practical applications will impart the use of regular expressions to easily process data derived from multiple sources, including users and file systems.
Skills required by a proficient Python programmer
One should be analytical and have strong problem-solving abilities to be a Python developer.
Additionally, candidates should have strong organisational and communication abilities.
A web developer should be conversant with front end programming languages like CSS, HTML, and Javascript, as Python is a backend language.
Additionally, Python programmers should be proficient in web frameworks like Django, Web2py, Bottle, Flask, and CherryPy.
A web developer should be proficient in unit testing and debugging.
Fundamental knowledge of front-end technology and binary coding approaches.
Our Python Training in Bangalore FITA Academy equips students with all the skills they need for a successful future.
Roles and Responsibilities of a Python expert
Python Developer
As the name suggests, Python developers are responsible for developing software applications using the Python programming language. Python developers have a wide range of responsibilities depending on the project they are working on. Python developers design, employ and distribute software products using the Python programming language. A Python developer's responsibilities include coding and testing codes, fixing software defects, and integrating applications with third-party internet services. To succeed in this position, you must be a team player with knowledge of server-side theory.
A significant duty of a Python developer is working with other departments, such as those in charge of data collection and analytics. To learn more about Python's speciality and applications, enrol at the Python Training Institute in Bangalore. They may be responsible for writing code, debugging code, or even managing an entire team of developers working on a project. Companies often look for experienced Python developers as part of their agile development teams.
Data Scientist
With the continued rise of big data analytics as a field to explore, there has been a huge demand for skilled professionals who can take up the roles of data scientists. These individuals are expected to perform analysis of datasets to find patterns and trends which can help businesses make decisions. The two most popular languages used for data science are R and Python. They are responsible for gathering raw data from various sources, analysing outcomes or designing new studies, and converting it into an effective format for analysis. Data scientists assist businesses by offering them insightful advice on how to enhance daily operations.
Data scientists automate the collection and storage of data using programming and other computer coding techniques. They might collaborate closely with internal business divisions or even design a mechanism for storing gathered data in their databases. Data scientists are in charge of using their programming expertise to create automated systems that assist businesses in streamlining business processes. Python has become increasingly popular among data scientists due to its ability to scale easily with larger data sets. Learn to implement machine learning algorithms efficiently with Python at our Data Science Course in Bangalore.
Software Engineer
Software is developed by software engineers utilising the appropriate platforms, frameworks, and computer languages. In addition to creating their own systems, they also create, test, enhance, and maintain software created by other engineers.
During a typical shift, software engineers analyse future project deadlines and schedule work tasks and other commitments around those timeframes.
They work with other software engineering staff members on challenging tasks, including updating or creating new software systems, as well as testing and fixing coding errors. To check and debug software all the way to completion, a skilled software engineer must have both technical know-how and people skills. People with outstanding problem-solving, logical, and curiosity skills would do well in this position.
Django Developer
Of all the well-known Python frameworks, Django has the most job opportunities. It's an open-source framework that enables Python programmers to use the template language to create expansive websites. Anyone can learn it without any specialised knowledge. Having programming skills is actually necessary, and Python is a fantastic option. Alongside Python, other technologies like Ajax, Javascript, jQuery, SQLite, and more are used. This is another field growing rapidly in companies across various industries. If you want to break into this area, you must start looking into machine learning now since there will likely be plenty of opportunities if you get certified while taking Python Course in Bangalore.
Automation Test Engineer
Automation test developers, or automation test engineers, create programmes that conduct automated tests on various technologies. These programmes are developed, and test scripts are produced utilising the automated framework. The team is expecting these engineers to deliver a thorough automation solution for the product life cycle. They are responsible for establishing test automation frameworks and test automation scripts, investigating software-related problems, and collaborating with QA analysts to find solutions. Automated test engineers are always in demand from the IT sector, financial institutions, public sector companies, and telecommunications firms.
Machine Learning Engineer
A machine learning engineer is an expert who uses programming languages like Python, Java, Scala and more together with the proper machine learning frameworks to execute various machine learning projects. Coding, probability, mathematics, data modelling, machine learning algorithms, design process, and other key competencies are some of the essential skills needed for this job. A machine learning engineer examines data to produce a variety of machine learning algorithms which operate autonomously with little human oversight.
A machine learning engineer usually collaborates closely with the data scientists who develop the models used to build Artificial Intelligence systems and the people in charge of building and maintaining those systems. For maximum effectiveness, they oversee and enhance current AI technologies. Machine learning engineers spend most of their time building models and training them to learn new patterns. FITA Academy provides comprehensive training on how to research, create, and produce various machine learning algorithms.
DevOps Engineer
DevOps engineers automate processes and integrate them with IT infrastructure management tools to help create modern systems. They use automation tools like Chef, Puppet, and Jenkins to manage and monitor operations across the entire deployment pipeline and set up servers. Additionally, having DevOps knowledge improves system speed, increases application availability, and reduces costs. By enrolling in the DevOps Training in Bangalore at FITA Academy, you can pursue a lucrative career in this field as a skilled engineer.
Benefits of Python Certification Course in Bangalore at FITA Academy
The Python certification course offered by FITA Academy in Bangalore offers great benefits to students. Apart from enhancing their employability, Python certification also opens up new opportunities for them in the software development industry. Certification shows that you have mastered the basics of the language and can apply it to practical projects. Listed below are some benefits of acquiring a certification in Python.
You will learn the basics of programming in Python and gain a strong foundation for more advanced concepts.
This Python Course in Bangalore is designed by industry experts who are well-versed in the latest trends and tools used in the field. As a result, you can be confident that you are learning up-to-date information.
In addition to the comprehensive lectures, the course also provides plenty of opportunities for hands-on practice through assignments and exercises. This gives you a chance to apply what you are learning and see results immediately.
Our Python Training in Bangalore covers basic concepts and ensures that you have a solid understanding of each topic before moving on to the next.
Each batch will have a limited number of students which means you will get individualised attention from your trainers, who are always available to answer questions and offer help outside class time.
FITA Academy has state-of-the-art facilities, which provide an ideal environment for focused learning and concentration.
The location of the institute – Bangalore – is also highly advantageous as it is known as India's Silicon Valley.
Because Python is gaining popularity rapidly, taking this course now puts you ahead of the curve. After completing this Python Course in Bangalore, you will receive a certification from FITA Academy that will be valuable.
And finally, this certification course is extremely affordable compared to similar courses offered elsewhere. So enrol today and get started on a career path to becoming a professional programmer.
Our Python Training in Bangalore programs is conducted in an open classroom/online setting enabling maximum interaction between participants. You'll learn from other students and mentors while having fun and getting real-world experience.
We bring you a wealth of knowledge in our teaching areas, including Java, .Net, iOS, Android, Microsoft Windows, etc. Our instructors come from these fields themselves.
Our classes are interactive and include practical assignments and projects that simulate real-life scenarios, giving you a better idea of how all this works in the industry.
We ensure that all topics within our curriculum are relevant to current market needs. For example, suppose you want to do some data science work for a company. In that case, we cover all aspects of SQL database query/mapping, data visualisation tasks, machine learning, or even web scraping using the libraries provided.
Our instructors use real-life examples and code samples to explain complex concepts. A large percentage of our classes contain live coding sessions where you can actually run and play with actual programs right away.
At FITA Academy, we don't just teach programming – we make sure that everyone goes home with useful skills which translate right into a job interview. Therefore we focus on soft skills such as communication, critical thinking, problem-solving, creativity and leadership skills as well.
The benefits of this Python certification course at FITA Academy are plentiful. The course is worth taking from boosting career prospects to gaining new skills to gaining an edge in the industry. If you're looking to improve your skills and knowledge in Python, enrol at FITA Academy, which provides the best Python Training in Bangalore for you. Students from various backgrounds can benefit greatly from this training due to its ease of understanding and application. The course includes a variety of library functions and packages for programming, machine learning, and data science tasks, including Matplotlib, Scikit-Learn, SciPy, Pandas, and NumPy.
Our Python Course in Bangalore aims to assist and offer the hopefuls a proper learning programme that will guarantee their competence in the field. Python is a flexible language that may be used to create many different kinds of applications and isn't focused on any particular problems. Due to its adaptability and beginner-friendliness, it has developed into one of the most widely used programming languages today. FITA Academy assists and offers candidates an effective learning course that will guarantee their competence in the field.
Read more