Course Highlights & Why Python Training in Bangalore at FITA Academy?
The Python Course in Bangalore at FITA Academy aims to render the importance of Python scripting language for developers.
The students will go through a rigorous practice of designing and programming Python applications.
The students will learn to identify object types of Python.
The thorough learning of the course will help the students to get knowledge of using lists, dictionaries and tuples in Python programs.
Trainees will be given demonstrations on writing loops and decision statements in Python.
The practical sessions will give a set of hands on experiences about using indexing and slicing to access data in Python programs.
The holistic classes will help the students to define the structure and components of a Python programmer.
A proper target of building Python package modules for the purpose of reuse will be provided to students.
Students will be familiarised with the method of writing functions and passing arguments in Python.
A series of manifestations will be given on designing object oriented programs with Python classes.
Read more
Upcoming Batches
| | | | |
| --- | --- | --- | --- |
| 08-12-2022 | Weekdays | Thursday (Monday - Friday) | |
| 10-12-2022 | Weekend | Saturday (Saturday - Sunday) | |
| 12-12-2022 | Weekdays | Monday (Monday - Friday) | |
| 17-12-2022 | Weekend | Saturday (Saturday - Sunday) | |

Classroom Course
Get trained by Industry Experts via Classroom Course at any of the FITA Academy branches near you
Why Wait? Jump Start your Career by taking the Python Training in Bangalore!
Instructor-Led Live Online Course
Take-up Instructor-led Live Online Course. Get the Recorded Videos of each session.
Travelling is a Constraint? Jump Start your Career by taking the Python Online Course!
Have Queries? Talk to our Career Counselor
for more Guidance on picking the right Career for you!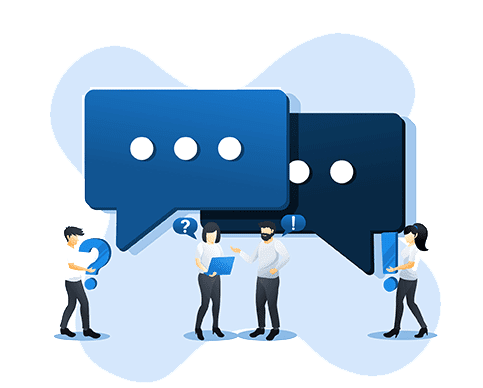 Trainer Profile
The professional instructors of FITA Academy hold more than 10 years of industrial experience.
The subject matter experts have experience in multiple real time projects in their industries.
Our mentors have expert level knowledge and are updated on real world industry applications.
Our subject matter experts have worked in numerous multinational companies like IBM,TCS, HCL and Microsoft.
The professional trainers have delivered over 1000 sessions and workshops to over 50,000+ students of wide age groups.
Features
Real-Time Experts as Trainers
At FITA Academy, You will Learn from the Experts from industry who are Passionate in sharing their Knowledge with Learners. Get Personally Mentored by the Experts.
LIVE Project
Get an Opportunity to work in Real-time Projects that will give you a Deep Experience. Showcase your Project Experience & Increase your chance of getting Hired!
Certification
Get Certified by FITA Academy. Also, get Equipped to Clear Global Certifications. 72% FITA Academy Students appear for Global Certifications and 100% of them Clear it.
Affordable Fees
At FITA Academy, Course Fee is not only Affordable, but you have the option to pay it in Installments. Quality Training at an Affordable Price is our Motto.
Flexibility
At FITA Academy, you get Ultimate Flexibility. Classroom or Online Training? Early morning or Late evenings? Weekdays or Weekends? Regular Pace or Fast Track? - Pick whatever suits you the Best.
Placement Support
Tie-up & MOU with more than 1,500+ Small & Medium Companies to Support you with Opportunities to Kick-Start & Step-up your Career.
Python Certification Course in Bangalore
About Python Certification Course in Bangalore at FITA Academy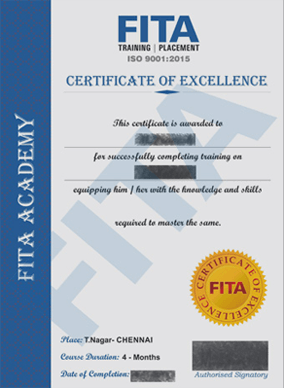 Python Certification Course in Bangalore
Python is a general purpose programming language which is used by numerous organisations throughout the world. Being a general purpose language there has been a tremendous demand of Python developers at the national as well as international industries. Keeping in view the tremendous demand of Python, the FITA Academy has proposed the Python Course in Bangalore. On completing the Python certification training successfully, the scholars will be given an accreditation from the institute. The accreditation will represent the complete knowledge and thorough training obtained over the span of the Python training course. The declaration conceded will furnish the students with a professional acknowledgement of the projects, skills and knowledge covered in the conceptual framework of the course. Certification of Python will help our scholars to acquire skills of writing Python code by working with Scipy and Scikit learn. The Python Training in Bangalore at FITA Academy holds a striking worth in giving its scholars both the fundamental and advanced concepts like deep learning, Hadoop streaming, machine learning and working with packages assisting them with acquiring proficiency and competence in Python.
Moreover, upon thorough learning of this course, the student will be able to create and implement captivating and robust web applications for the organizations and industries. Expansion of this accreditation to your recently obtained educational qualifications will guarantee the augmentation of your profession prospects. The remittance of a Python engineer having experience of three years will be from Rs.6,60,800 per annum to Rs.7,60,000 per annum. On the contrary, an accomplished Python engineer with six years of working experience is qualified to get a remittance of Rs. 8,50,000 for every annum to Rs. 9,50,000 every annum. Python Course in Bangalore at FITA Academy will assist our scholars with evaluation of their skills by going through a carefully planned educational program of Python empowering them to outshine the cut throat competition in the industries.
Benefits of Python Certification Course in Bangalore at FITA Academy
Python certification course offered by FITA Academy in Bangalore offers great benefits to students. Apart from enhancing their employability, Python certification also opens up new opportunities for them in the software development industry. Certification shows that you have mastered the basics of the language and can apply it to practical projects. Listed below are some benefits of acquiring a certification in Python.
You will learn the basics of programming in Python and gain a strong foundation for more advanced concepts.
This Python Course in Bangalore is designed by industry experts who are well-versed in the latest trends and tools used in the field. As a result, you can be confident that you are learning up-to-date information.
In addition to the comprehensive lectures, the course also provides plenty of opportunity for hands-on practice through assignments and exercises. This gives you a chance to immediately apply what you are learning and see results.
Although this Python Training in Bangalore covers basic concepts, it does so in-depth, ensuring that you have a solid understanding of each topic before moving on to the next.
The small class size means that you will get individualized attention from your instructors, who are always available to answer questions and offer help outside of class time.
FITA Academy has state-of-the-art facilities, which provide an ideal environment for focused learning and concentration.
The location of the institute – Bangalore – is also highly advantageous as it is known as India's Silicon Valley.
Because Python is gaining popularity rapidly, taking this course now puts you ahead of the curve. After completing this Python Course in Bangalore, you will receive a certification from FITA Academy that will be valuable.
And finally, this certification course is extremely affordable compared to similar courses offered elsewhere. So enroll today and get started on a career path to becoming a professional programmer.
Our Python Training in Bangalore programs are conducted with an open classroom/online setting enabling maximum interaction between participants. You'll learn from other students and mentors while having fun and getting real-world experience.
We bring you a wealth of knowledge in our teaching areas, including Java, .Net, iOS, Android, Microsoft Windows, etc. Our instructors come from these fields themselves.
Our classes are not only interactive but include practical assignments and projects that simulate real-life scenarios giving you a better idea about how all this works in the industry.
We ensure that all topics within our curriculum are relevant to current market needs. For example, suppose you want to do some data science work for a company. In that case, we cover all aspects of SQL database query/mapping, data visualization tasks, machine learning, or even web scraping using the libraries provided.
Our instructors use real-life examples and code samples to explain complex concepts. A large percentage of our classes contain live coding sessions where you can actually run and play with actual programs right away.
At FITA Academy, we don't just teach programming – we make sure that everyone goes home with useful skills which translate right into a job interview. Therefore we focus on soft skills such as communication, critical thinking, problem-solving, creativity and leadership skills as well.
The benefits of this Python certification course at FITA Academy are plentiful. From boosting career prospects, to gaining new skills, to gaining an edge in the industry, the course is well worth taking. If you're looking to improve your skills and knowledge in Python, then this is the best Python Training in Bangalore for you.
Have Queries? Talk to our Career Counselor
for more Guidance on picking the right Career for you!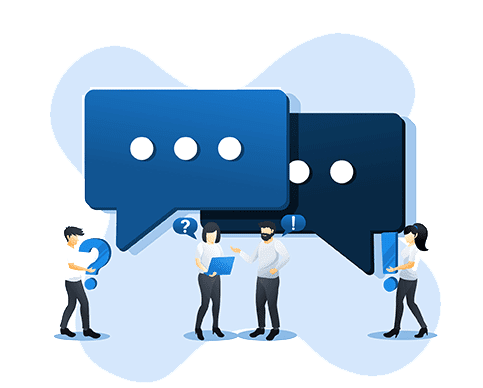 Job Opportunities After Completing Python Training in Bangalore
Obtaining the certification of Python Training in Bangalore at FITA Academy will give our students exposure to numerous preeminent positions in a range of reputed industries like Amazon, Accenture, Cognizant and TATA consultancies. One of the most profitable and demanding job roles is software engineer. The responsibilities an individual at this position abides by are - analysing the user requirements of user, writing and testing codes, modifying existing programs, consulting clients as well as working with other team members, and writing operational documentation.
Being a job position in demand, the salary package is Rs. 2,000,000 per annum if the individual possesses the required skills and project and team management. The most direct job out there for skilled students is Python developer. Working in this position, the individual is expected to build websites, write reusable, efficient as well as testable code, optimise data algorithms, resolve problems pertaining to data analytics and application of security and data protection.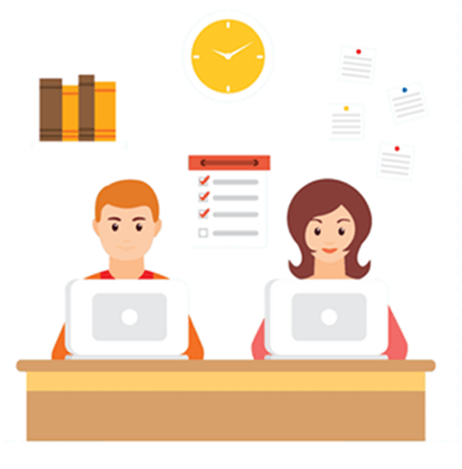 A broad array of industries are seeking to employ Python developers with knowledge of advanced skills. The average salary packages Python developers get is around Rs. 6,00,000 per annum which is subjected to increases with increase in working experience. Similarly, numerous companies are seeking to hire someone who can effectively sift through abundant data sets.
Such work is efficiently handled by a skilled data analyst. He is expected to gather and store data on sales numbers, linguistics, logistics as well as market research. Moreover, they make sure the quality and authenticity of the data is up to date helping the company to make better decisions. Apart from the above stated job roles, the other profitable and demanding job role our students can strive for are - DevOps engineer, senior software engineer and senior data analysts.
Python is a popular programming language that can be used for a variety of tasks. If you are looking to find a new job after completing Python training in Bangalore at FITA Academy, here are some of the opportunities that you may want to consider.
Python Developer: As the name suggests, Python developers are responsible for developing software applications using the Python programming language. Python developers have a wide range of responsibilities depending on the project they are working on. They may be responsible for writing code, debugging code, or even managing an entire team of developers working on a project. Companies often look for experienced Python developers as part of their agile development teams.
Data Scientist: With the continued rise of big data analytics as a field to explore, there has been a huge demand for skilled professionals who can take up the roles of data scientists. These individuals are expected to perform analysis of datasets to find patterns and trends which can help businesses make decisions. The two most popular languages used for data science are R and Python. Python has become increasingly popular among data scientists due to its ability to scale easily with larger data sets. It allows users to implement algorithms very quickly.
Machine Learning Engineer: This is another field growing rapidly at companies across various industries. Machine learning engineers spend most of their time building models and training them to learn new patterns. If you want to break into this area, you must start looking into machine learning now since there will likely be plenty of opportunities if you get certified while taking Python Course in Bangalore.
Read more
A
Aryaman Kaushik

Python Training in Bangalore at FITA Academy is a pretty interesting introduction to Python. The course focused on crucial components of the language. I really appreciate the hard work and professionalism of FITA faculty.
D
Daksh Agnihotri

I completed Python Course in Bangalore. Every concept of the Python language is taught in a detailed and clear manner. The course lectures are engaging with hands-on demonstrations and the assignments helped to revise the learnt concepts in a systematic manner.
G
Gaurav Sinha

It is an excellently delivered course for beginners in programming languages and for students who want to have an advanced knowledge in it. I highly recommend to learn this course in FITA Academy to get a total exposure and understanding of this programming language.
Have Queries? Talk to our Career Counselor
for more Guidance on picking the right Career for you!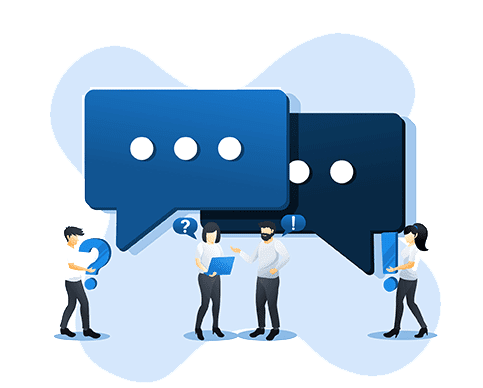 Python Training in Bangalore Frequently Asked Question (FAQ)
Additional Information
Python is a powerful programming language with high level data structures and its elegant syntax making it an ideal language for the purposes of scripting. The Python Course in Bangalore at FITA Academy provides the most comprehensive study and covers each feature of Python language. The curriculum framework of the course is made with amalgamation of numerous modules entailing significant concepts, features and their practical applications. The course of Python training is divided into domains of practical and theoretical for rendering holistic knowledge of planning and developing Python programs by using modules, packages and functions.
The first module of the course is about control flow tools and data structures. Under this course, the students will learn about concepts like if statements, for statements, the range function, tuples and sequences, looping techniques and dictionaries and standard modules. The second module is about errors and exceptions where faculty will give information and series of demonstrations on syntax errors, exceptions, handling exceptions, defining clean up actions, Python scopes and namespaces and generators expressions. Under appropriate guidance and supervision of our experts, the scholars will become eligible in developing Python scripts that will help the system administration. The third module of practical applications will impart the use of regular expressions to easily process data derived from multiple sources including users and file systems. A thorough and comprehensive hands on manifestations will be rendered to stimulate learning and develop real life competencies in our scholars. Students will be given exposure to projects and cases of numerous domains like text processing, simple graphic creations, web programming, image manipulation, HTML and genomics.