Course Highlights & Why Appium Training in Chennai at FITA Academy?
In this Appium Training in Chennai certification course, we have covered the core topics such as components and types of mobile applications.
The learner will understand several techniques for mobile testing and mobile testing tools.
The course's practical section will emphasize teaching students how to automate application management tasks.
Students will learn how to automate both hybrid and native applications.
Appium will be used to provide comprehensive network management and performance analysis training.
FITA Academy's Appium Training in Chennai aims to equip students with the skills necessary to automate hybrid and native applications successfully.
The goal of the course is to give unique techniques for automating applications, testing, and validating their functionality.
FITA Academy's professional trainers will conduct practical sessions.
The experts will provide instructional demonstrations and informative projects and exercises that will be industry-based.
The subject matter experts promise to provide adequate practical training, advanced and modified syllabus, and hundred percent placement assistance training for the students.
Read more
Upcoming Batches
| | | | |
| --- | --- | --- | --- |
| 23-09-2023 | Weekend | Saturday (Saturday - Sunday) | |
| 25-09-2023 | Weekdays | Monday (Monday - Friday) | |
| 28-09-2023 | Weekdays | Thursday (Monday - Friday) | |
| 30-09-2023 | Weekend | Saturday (Saturday - Sunday) | |

Classroom Training
Get trained by Industry Experts via Classroom Training at any of the FITA Academy branches near you
Why Wait? Jump Start your Career by taking the Appium Training in Chennai!
Instructor-Led Live Online Training
Take-up Instructor-led Live Online Training. Get the Recorded Videos of each session.
Travelling is a Constraint? Jump Start your Career by taking the Appium Online Course!
Have Queries? Talk to our Career Counselor
for more Guidance on picking the right Career for you!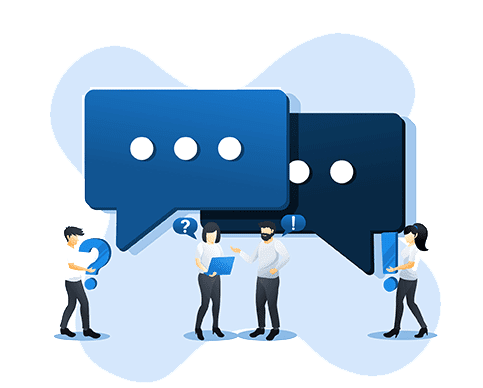 Trainer Profile
FITA Academy's instructors have more than ten years of industrial experience. HCL, Wipro, Dell, Accenture, Google, TCS, IBM, and others are among our partners to enable us to place our students in top multinational corporations.
Professional specialists have a high degree of academic and practical expertise, which they aim to impart to their trainees through case studies and various projects throughout the course.
Our specialists are trained professionals with extensive knowledge and experience in the area of Appium. The trainers set up mock exams and mock interviews to figure out where the candidates' abilities.
Our mentors have worked for various major corporations, including Microsoft, cognizant, and HCL.
Visit our websites to see all of our alumni's reviews.
FITA Academy's subject matter specialists have extensive experience with several industry-based projects and case studies.
The professional trainers of FITA Academy conduct the live class and interact with each student to find their weaknesses.
The trainers of FITA Academy assist students in proceeding with resumes relevant to current industry requirements. Moreover, they have a dedicated placement support team that helps students get an appropriate placement based on their needs.
Features
Real-Time Experts as Trainers
At FITA Academy, You will Learn from the Experts from industry who are Passionate in sharing their Knowledge with Learners. Get Personally Mentored by the Experts.
LIVE Project
Get an Opportunity to work in Real-time Projects that will give you a Deep Experience. Showcase your Project Experience & Increase your chance of getting Hired!
Certification
Get Certified by FITA Academy. Also, get Equipped to Clear Global Certifications. 72% FITA Academy Students appear for Global Certifications and 100% of them Clear it.
Affordable Fees
At FITA Academy, Course Fee is not only Affordable, but you have the option to pay it in Installments. Quality Training at an Affordable Price is our Motto.
Flexibility
At FITA Academy, you get Ultimate Flexibility. Classroom or Online Training? Early morning or Late evenings? Weekdays or Weekends? Regular Pace or Fast Track? - Pick whatever suits you the Best.
Placement Support
Tie-up & MOU with more than 1,500+ Small & Medium Companies to Support you with Opportunities to Kick-Start & Step-up your Career.
Mobile Appium Certification Course in Chennai
About Mobile Appium Certification Course in Chennai at FITA Academy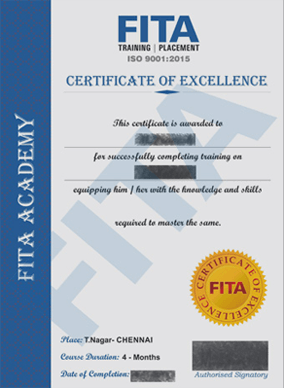 Mobile Appium Certification Course in Chennai
FITA Academy has devised a comprehensive and informative Appium Certification in Chennai. Appium professionals at FITA Academy provide a thorough understanding and hands-on Appium online training curriculum to aid the learners in obtaining the most industry-relevant skills. The engaging live online course or self-paced Appium videos will teach you the fundamentals of an Appium. Appium test automation certification is achieved through rigorous practice of hands-on projects on mobile and web applications and automation testing. Exploring core concepts from basic to advanced levels will help the learners be eligible for various job opportunities after completing the course. This course provides modified, relevant content, projects, and hands-on experiences of the theoretical concepts of an Appium. Upon successful completion of the Appium training, the FITA Academy will bestow a certification presented as a testament to industry-based knowledge and skills procured by the student. The certificates of FITA Academy are recognized and acknowledged by many corporate and noncorporate companies at both national and international levels.
Adding the certificate to your resume will increase the prospects and value of your skills and market value. The certification in your resume will increase the candidate's market credibility and career opportunities. Its flexibility and integration with selenium have made Appium the most popular and fastest test automation tool. Due to its high demand, the industry also pays higher rewards for suitable candidates. A continuous series of demonstrations and rigorous study of theoretical concepts teaches the students some important technical abilities and improves the student's soft skills. Test automation engineer with an Appium certification and six years of work experience is paid around Rs. 3,45,000 per annum. On the contrary, an engineer without the certification of Appium will be eligible to receive an annual salary package of Rs 1,50,000 per annum. The field of Appium is highly productive and thriving in the market. Achieving certification in it can open up many job opportunities with high-end annual salary packages.
Have Queries? Talk to our Career Counselor
for more Guidance on picking the right Career for you!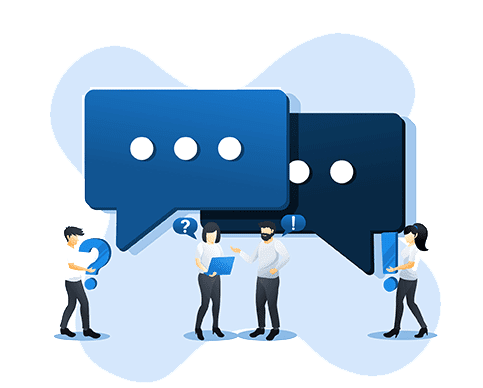 Job Opportunities After Completing Appium Training in Chennai
Appium testing tools are widely used in many industries to test a native hybrid and web application on mobile devices. Every smaller, medium-sized, or large company like Google or Microsoft is looking for an expert who can automate the software on their devices. The need for mobile software applications has increased, and mobile devices have been more widely used due to the increasing demand for internet usage.
The growth of mobile applications has resulted in a significant increase in the demand for experienced specialists to test these applications. With the increased use of mobile applications, your functions and operating systems have also increased. As a result, the demand for automated testing of software applications has skyrocketed. FITA Academy, through its dedication, has proved to be the Best Appium Training Institute in Chennai. Appium certification in Chennai is designed to help you understand the basics of mobile testing automation.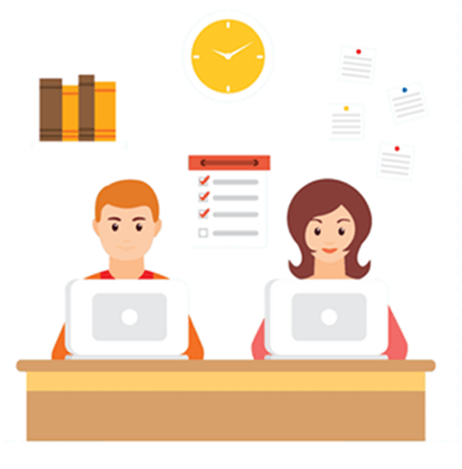 The course prepares you to automate native for hybrid android applications with Appium v1.11.1 tool and selenium test scripts in java. After obtaining an Appium Training in Chennai, students can pursue the job options, including mobile automation test engineer, mobile application tester, mobile iOS tester, web automation test engineer, QA engineer, and mobile application lead engineer.
With constant advances in technology, it has proven to be an excellent form for facilitating automated testing of mobile devices. As the need for test automation engineers grows, so does the need for Appium automation testers and engineers in the IT industry. Numerous prominent IT companies, consulting firms, and multinationals such as Wipro, TCS, Capgemini, and JP Morgan are looking for Appium mobile testers to test their mobile applications. The software tester is responsible for identifying bugs and errors in mobile applications and making the necessary fixes before providing them to the customers. The adoption of Appium testers has helped many industries increase sales and profits by attracting many potential customers. At FITA Academy, learners can understand and learn the Appium framework and automated testing with appropriate expert guidance and supervision. Methodologies learned through assignments and projects improve knowledge and skills in this area and help them achieve their desired professional job position.
Read more
R
Reyansh Nagar

FITA Academy is the Best Appium Training Institute in Chennai, and it provides a fantastic learning opportunity. The course is also extremely well organized and planned. My friends and acquaintances highly recommend the Appium certification in Chennai.
D
Darsh Oli

The content of the course was really relevant and the delivery of the material was great. The teachers made effective use of instructional tools, making learning more interesting and understandable. The dedication and support of FITA Academy's trainers are highly appreciable.
K
Khyati Sharma

The subject matter experts of the Appium Training in Chennai presented the most complicated subjects using their life circumstances making learning simple and enjoyable. I would love to see more such technical and non-technical courses coming up in FITA Academy.
S
Suraj Tiwari

The detailed content and hands-on sessions of the course provided maximum exposure in this area. Guidance and mentoring from professional experts made learning of the Appium Training in Chennai very easy and interesting. I would highly recommend my friends to learn the course of Appium Certification in Chennai.
Have Queries? Talk to our Career Counselor
for more Guidance on picking the right Career for you!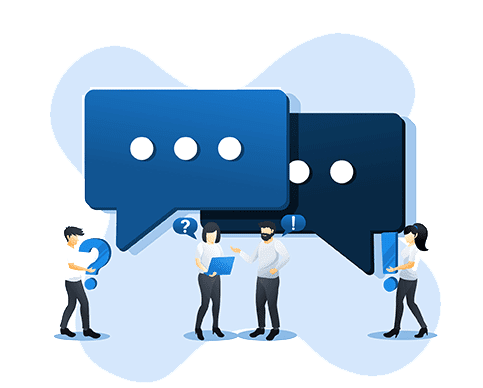 Appium Training in Chennai Frequently Asked Question (FAQ)
Additional Information
Appium Training in Chennai has a Carefully planned and structured curriculum designed for students who want to gain hands-on experience with the fundamentals of mobile test automation. With the aid of the course, the faculty will demonstrate how to automate native and hybrid applications for iOS and Android devices. The study of mobile automation framework and concepts will help the students strive in the competitive field of Appium. Undergoing the course, the students will learn how to build a data-driven hybrid cucumber page object model using BDD frameworks on a real android iOS device. Moreover, they will learn how to create custom helper functions, log extension reports, add screenshots, automate email reporting to team members, run projects with MAVEN, read external files, run the framework in different environments, and generate a core framework structure. To be used with minimal changes for each project, build custom validation functions, schedule project execution learns about reusability.
This course is chosen and integrated by the faculty of experts who focus on imparting quality education and not quantitative knowledge. The course begins with an introduction to Appium and mobile automation testing. The subject matter experts will provide an overview of the open-source mobile automation tools, Appium internal architecture, and familiarisation with numerous tools for mobile automation testing. The course will proceed with installing Windows OS for the android platform. The demonstrations provided will incorporate configuration of the environment variables, installing and downloading the JDK, Maven on Windows, android emulator, Appium GUI tools, and API versions. In addition, students are instructed to run the Appium server from a command prompt, run the script on a real device, and run the script in the emulator. The third module of the course introduces students to the Appium package, required skills, and activity information. This module focuses on learning how to connect a real device to a USB to execute ADB commands and understanding the concept of the Apache command line. Other concepts covered in this module are localization strategies and identifying mobile elements in Appium, strategies for finding complex elements, native android application testing processes, and hybrid application testing.