Course Highlights & Why Java Training in Coimbatore at FITA Academy?
At our Java Training in Coimbatore, FITA Academy provides training that is specialised to certifications. It incorporates essential elements required to clear professional and international certification exams.
Live projects and practical lessons are included in the course to educate best practices used in the business.
Learners can choose a flexible schedule for their FITA Academy training courses. Both live online classes and offline classes are available to them.
For the comfort of students, our Java Course in Coimbatore offers both a normal pace and fast-track sessions.
We offer a hybrid learning course that starts from scratch, making it suitable for both novices and experts seeking in-depth proficiency.
Following the completion of each unit, assignments and tests are available for practical and conceptual understanding.
FITA Academy offers the best Java training in Coimbatore, along with an established placement system with a network of over 1,500+ small and medium businesses.
For better employment chances related to this topic, discuss information regarding certification examinations and resumes with our team.
Read more
Upcoming Batches
| | | | |
| --- | --- | --- | --- |
| 02-09-2023 | Weekdays | Monday (Monday - Friday) | |
| 05-10-2023 | Weekdays | Thursday (Monday - Friday) | |
| 07-10-2023 | Weekend | Saturday (Saturday - Sunday) | |
| 14-10-2023 | Weekend | Saturday (Saturday - Sunday) | |

Classroom Training
Get trained by Industry Experts via Classroom Training at any of the FITA Academy branches near you
Why Wait? Jump Start your Career by taking the Java Training in Coimbatore!
Instructor-Led Live Online Training
Take-up Instructor-led Live Online Training. Get the Recorded Videos of each session.
Travelling is a Constraint? Jump Start your Career by taking the Java Online Course!
Have Queries? Talk to our Career Counselor
for more Guidance on picking the right Career for you!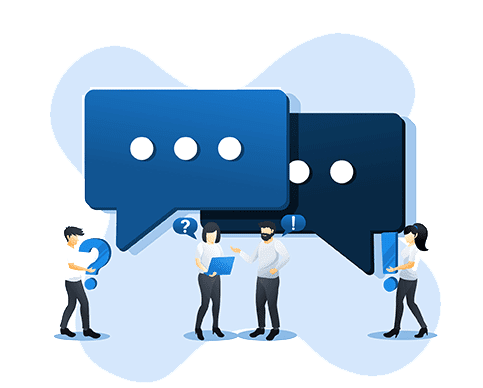 Trainer Profile
Our mentors are specialised in the Java programming language and associated fields with over 8+ years of experience.
Our skilled mentors will guide you on how to apply your skills to industry-relevant projects.
At our Java Training Institute in Coimbatore, our trainers use a variety of in-demand tools, platforms, frameworks, and applications to keep the participants up-to-date with current trends.
Throughout their careers, the trainers of this course have worked on numerous web application projects in an enterprise setting.
Our trainers use the most recent technology and updates regarding Java and its certifications in the training modules for Java Course in Coimbatore.
For the intellectual and practical comprehension of essential and core Java ideas, FITA Academy mentors support and encourage the students to push their boundaries.
Learners who are interested can obtain career support and material that is modified to their potential.
Features
Real-Time Experts as Trainers
At FITA Academy, You will Learn from the Experts from industry who are Passionate in sharing their Knowledge with Learners. Get Personally Mentored by the Experts.
LIVE Project
Get an Opportunity to work in Real-time Projects that will give you a Deep Experience. Showcase your Project Experience & Increase your chance of getting Hired!
Certification
Get Certified by FITA Academy. Also, get Equipped to Clear Global Certifications. 72% FITA Academy Students appear for Global Certifications and 100% of them Clear it.
Affordable Fees
At FITA Academy, Course Fee is not only Affordable, but you have the option to pay it in Installments. Quality Training at an Affordable Price is our Motto.
Flexibility
At FITA Academy, you get Ultimate Flexibility. Classroom or Online Training? Early morning or Late evenings? Weekdays or Weekends? Regular Pace or Fast Track? - Pick whatever suits you the Best.
Placement Support
Tie-up & MOU with more than 1,500+ Small & Medium Companies to Support you with Opportunities to Kick-Start & Step-up your Career.
Java Certification Course in Coimbatore
About Java Certification Course in Coimbatore at FITA Academy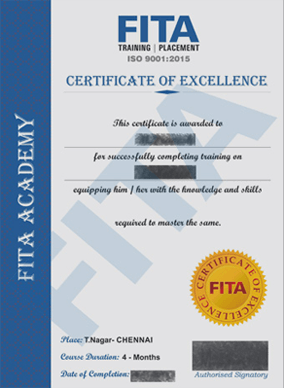 Java Certification Training in Coimbatore
A Java certification is a significant credential that can assist you in finding employment in Java development. It's also the greatest way to demonstrate your proficiency with and knowledge of the Java programming language. Additionally, it can open up opportunities for additional responsibility, money, and career opportunities. One of the main benefits of obtaining a Java certification is that it will help you improve your coding and programming abilities. Because programming language is continuously changing and evolving, certifications can help you stay updated on the most recent techniques and technologies.
A certificate of course completion is given to the participant upon successfully completing the Java Training in Coimbatore. The majority of businesses accept this degree as evidence of your expertise in this field. By improving your programming skills, you could increase your chances of getting promoted. You might also learn a talent that makes it possible for you to apply for a larger range of jobs.
The certification serves as proof that you have completed all the projects and tasks necessary to become a productive Java professional. Your mastery of the subject can be verified with the Java Course accreditation from FITA Academy. However, trainers at FITA Academy push students to expand their knowledge in order to obtain international certifications, similar to what we do in our Java Course in Coimbatore. It makes your resume stand out from that of other applicants.
Have Queries? Talk to our Career Counselor
for more Guidance on picking the right Career for you!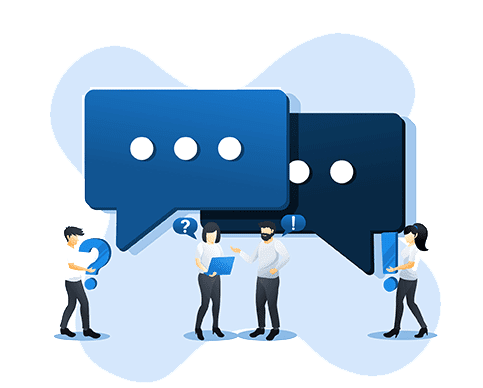 Job Opportunities After Completing Java Training in Coimbatore
As Java becomes more and more popular, a lot of businesses and IT companies are searching for qualified individuals to create their software applications. The positions that are accessible and the requirements for Java developers have an impact on their pay. To develop various software applications, these companies employ Java programmers. The opportunities for java developers in the IT industry are very varied.
The benefits of having a Java certification are numerous, including high compensation and seniority in the field. It has one of the largest deployments and revenues of any of the most popular languages. Today, almost all technical employment jobs require candidates to have some knowledge of Java. People who work in engineering, programming, technology, management, and graphics benefit from having these skills.
In order to develop their careers in this language, many aspiring computer science enthusiasts search for Java certification programmes. Following course completion, Java Training Institute in Coimbatore assists students in obtaining the ideal and suitable job. Most organisations use Java to increase the visibility of the brand approach, operations, and outcomes in an effort to accelerate digital transformation.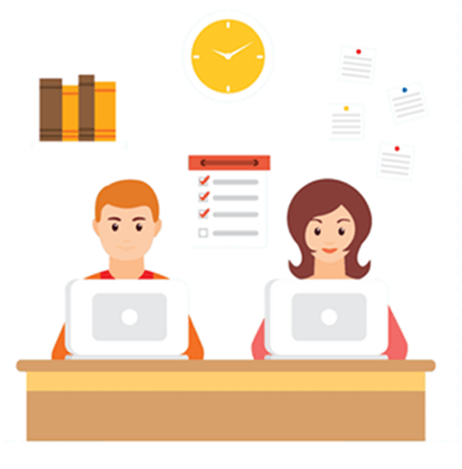 There are more than 22,000 job vacancies for Java-related roles on numerous job portals, and these numbers increase with time. Some of the roles include java developers, Project Managers, Software engineers, design leads, Computer Architects and more. IBM, Accenture, Capgemini, TCS, Cognizant, Infosys and Wipro are a few of the companies that actively hire Java Developers.
The average income of a Java developer in India is Rs 4.8 Lakhs per annum. Globally, a Java Developer earns around $99k per year. These earnings can also vary with organisation, skill, experience and location. FITA Academy's Java Training in Coimbatore is an excellent choice for aspirants who wish to obtain a better understanding of Java working and how to capitalise on it.
Read more
G
Greeshma S

I have successfully completed my Java training in Coimbatore at the FITA Academy. I was able to gain professional advice from skilled trainers. The lessons were clear and easy to understand. I easily passed my Java certification. They also supported me in finding a suitable career through their placement methods. For new starts and success, I wholeheartedly suggest FITA Academy.
S
Shankar M

I was able to excel in coding skills ahead of my college, thanks to Java Classes in Coimbatore. It has given me access to real-time programming and projects, which has helped me in competitive coding too. I can now execute my codes without any errors, and if any, I can fix them quickly. I am grateful to my FITA Academy mentors for helping me attain my goal.
S
Shyam K

For the last few years, I've been employed by a software firm. I required certification to improve my skill sets and progress in my career. On the suggestion of my peers, I enrolled at the Java Training Institute in Coimbatore. I had the opportunity to work and get practical learning with Java and related tools. The trainers were all experienced in Java language and talked about their experiences with me, allowing me to learn more about the topic.
V
Vaibhav

I've enrolled at FITA Academy for my Java Classes in Coimbatore. The trainer explained each and every topic of coding clearly to me. Despite being a beginner, I had no trouble understanding the ideas. They gave me first-hand knowledge and responded to all of my concerns. I had the chance to take my certification exam, as well as attend many interviews. I am thankful for the opportunities given by FITA Academy.
S
Suriya

The Java Course in Coimbatore has shown me how to put my newly acquired Java skills to use in a variety of ways. The mentors and staff at FITA Academy were extremely pleasant and helpful. I was not only able to learn the material with better skills than I had before, but I was also able to work on my own time without feeling rushed. It was a rewarding experience. I highly suggest this program.
Have Queries? Talk to our Career Counselor
for more Guidance on picking the right Career for you!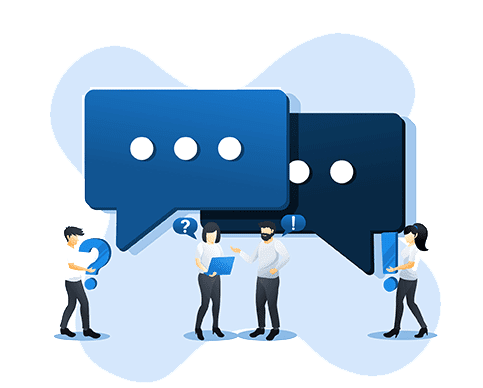 Java Training in Coimbatore Frequently Asked Question (FAQ)
Additional Information
Java and other programming languages are commonly used to construct web applications. Java has been a popular choice among professionals for more than 20 years, with millions of programmes currently in use. Java is a parallel, multi-platform, object-oriented programming language that may also function as its own platform. It is a quick, secure, and stable programming language for developing anything from server-side and big data technologies to mobile software and applications. It was created by Sun Microsystems, and Oracle Corporations currently owns it. Several sizable organisations utilise it, among other things, for application development.
Objectives of Java Course in Coimbatore
Learn the basic terminologies of Java programming, such as class, object, data types, etc.
Utilise various Java elements, such as arrays, functions, loops, conditional expressions, and data structures.
Employ Java to learn about object-oriented programming.
Use Java Enterprise Edition (JEE) to demonstrate how to construct a service-oriented architecture.
Understand how to manage XML files and errors.
Learn how to use JDBC to build database connectivity.
Describe the Java packages, APIs, plugins, and frameworks.
Study complex ideas such as multi-threading, servlets, applet design, etc.
Investigate debugging and error handling in the Java platform.
A Java developer is a person with knowledge in designing, developing and maintaining Java-based programs. They work with other software engineers and designers to provide effective solutions for their clients. They assist with the development of apps with high volume and low latency. Additionally, they manage and improve Java-based software and applications. A Java developer is responsible for a variety of related tasks throughout the application lifecycle, from design and conceptualisation to testing. Our Java Course in Coimbatore provides first-hand training in Java for an in-depth understanding.
Different Job Roles in Java
Java Developer
A programmer who develops Java-based programmes and apps is referred to as a Java Developer. A vast majority of large companies nowadays use Java to build their software applications and backend services, making it one of the most in-demand careers. Java Developers are responsible for several Java-related duties across the entire process of software development, from idea and execution through testing. In order to create user information solutions, a java developer is required. The Java Training Institute in Coimbatore can teach you how to create, use, and manage components and interfaces that are based on Java.
Network Engineers
A network engineer is a professional in charge of setting up and managing networks within and between companies. They help users, staff members, customers, and suppliers. They must therefore be able to work efficiently with others and be skilled at addressing problems. A network engineer needs to be skilled in resolving networking problems using various protocols. Along with networking abilities, they should be conversant with fundamental programming languages, including C++, Python, PHP, and R.
Project Managers
The duty of a project manager is to maintain control over one or more projects within a company. They are responsible for using various project management approaches to manage, plan, monitor, and report on the project. They serve as a link between higher-ups and those who are in charge of carrying out the project. A project manager is critical to the effective completion of any project or programs a firm is undertaking. Keeping stakeholders updated during the project lifecycle is one of their daily duties.
Data Scientists and Analysts
In order to generate insights, a data analyst must primarily seek, extract, clean, convert, and visualise raw data. To analyse data, these analysts frequently employ software applications referred to as statistical packages. They might even conduct testing of hypotheses. They can also write scripts in a variety of programming languages, like R, Python, SQL, and others.
DevOps Engineers
Devops engineers work in the IT industry and concentrate on the effective operation of technology infrastructure and systems. Development operations engineers are responsible for organising, controlling, creating, and supplying a range of resources that aid in the creation, development, management, administration, and verification of IT solutions. They should be experts in various DevOps codes, maintenance, and deployment.
Benefits of Java Training in Coimbatore at FITA Academy
Boost your career opportunities
Improve your job prospects by learning Java, one of the most in-demand technologies among businesses. As java opens up numerous prospects for job progression in organisations like IT businesses, start-up ventures, Corporates, banks, and more, we offer the best Java Training Institute in Coimbatore to assist you in achieving greater peaks in your career.
Higher salary
Most firms are willing to pay even more than the salaries they are currently offering if they believe that a candidate has a thorough understanding of Java technology.
Professional Certification
Certification ensures that these developers are proficient in Java programming and have the required set of skills, talents, and abilities in a particular area. This also validates your professional status. If you later change professions or careers, the employer won't have to worry about whether you can produce the desired outcomes or not.
Discover the exciting side of programming
Programming enables you to put your knowledge and imagination to use. There is nothing better than relaxing while working to solve difficult difficulties that are in front of you. Our Java Course in Coimbatore will provide you with the skills necessary to meet emerging problems and make the necessary adjustments. The latest Java framework and environment are introduced to the students, along with new features and tools.
Hone your skills on industry-standard platforms
We teach our students how to create applications utilising modern frameworks like Hibernate, SpringBootand the Spring. Modern technologies centred on this platform are used for our Java Classes in Coimbatore to ensure no detail is overlooked while learning.
Java developers will remain in high demand since Java remains to function on a wide range of devices, and the bulk of Android apps are written in Java. Although many contemporary scripting languages possess their own market shares and uses, Java programming continues to have a unique charm and a huge ecosystem of Java products and technology that is practically impossible to replace.
Enrolling in Java Training in Coimbatore will provide you access to becoming proficient in the advanced skills of Java computing and features. The trainers are highly skilled industry professionals who upskill using practical examples to provide students with extensive knowledge for understanding Java. We provide theoretical learning coupled with practical workshops and projects. Since the course is conducted through hands-on training, you will eventually have the confidence to take on complex challenges.
Read more