Course Highlights & Why Data Science Course in Coimbatore at FITA Academy?
In our Data Science course in Coimbatore, all the technical and non-technical demands of the industry are met.
With our effective and cutting-edge methods, we aim to shape our trainees into expert data science professionals.
FITA Academy offers frequent assignments, live projects, and practical sessions to enhance your competency.
We incorporate flexible training to meet each learner's individual career needs.
Our Data Science Courses in Coimbatore employ students with both fundamental and cutting-edge methods for using significant data solutions.
Our course is highly adaptable and is modified to meet the needs of the industry.
We offer our students classes on weekends and during the week. You can also opt to attend our online classes to learn from the convenience of your own home.
For the convenience of students who are short on time, we also offer fast-track sessions.
The lessons are held in small groups to maximise engagement between students and trainers.
With a success record of 100% in clearing the certification exams, FITA Academy provides the best Data Science Training in Coimbatore
Read more
Upcoming Batches
| | | | |
| --- | --- | --- | --- |
| 23-09-2023 | Weekend | Saturday (Saturday - Sunday) | |
| 25-09-2023 | Weekdays | Monday (Monday - Friday) | |
| 28-09-2023 | Weekdays | Thursday (Monday - Friday) | |
| 30-09-2023 | Weekend | Saturday (Saturday - Sunday) | |

Classroom Training
Get trained by Industry Experts via Classroom Training at any of the FITA Academy branches near you
Why Wait? Jump Start your Career by taking the Data Science Training in Coimbatore!
Instructor-Led Live Online Training
Take-up Instructor-led Live Online Training. Get the Recorded Videos of each session.
Travelling is a Constraint? Jump Start your Career by taking the Data Science Online Course!
Have Queries? Talk to our Career Counselor
for more Guidance on picking the right Career for you!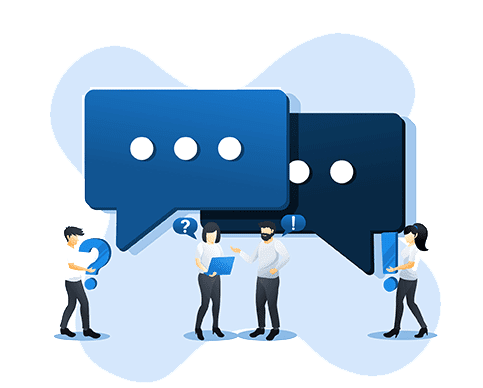 Trainer Profile
Our trainers of the Data Science Courses in Coimbatore provide first-hand training by employing data science projects.
Trainers concentrate on helping students with various levels of competence to grasp concepts and apply them in real-world situations.
Our experienced trainers, who have worked in the field for over 8+ years, share their insights to provide a deeper understanding of the sector.
The mentors at the Data Science Course in Coimbatore give the students constructive feedback on their work so they may develop as professionals.
The latest methods and tools related to data science and its certifications are incorporated into the course's sections.
Our trainers integrate Python and R functions into their practical teaching to ensure that students have a complete comprehension of the material.
Students will receive individualised guidance and help with resume creation from our skilled trainers throughout this course.
Features
Real-Time Experts as Trainers
At FITA Academy, You will Learn from the Experts from industry who are Passionate in sharing their Knowledge with Learners. Get Personally Mentored by the Experts.
LIVE Project
Get an Opportunity to work in Real-time Projects that will give you a Deep Experience. Showcase your Project Experience & Increase your chance of getting Hired!
Certification
Get Certified by FITA Academy. Also, get Equipped to Clear Global Certifications. 72% FITA Academy Students appear for Global Certifications and 100% of them Clear it.
Affordable Fees
At FITA Academy, Course Fee is not only Affordable, but you have the option to pay it in Installments. Quality Training at an Affordable Price is our Motto.
Flexibility
At FITA Academy, you get Ultimate Flexibility. Classroom or Online Training? Early morning or Late evenings? Weekdays or Weekends? Regular Pace or Fast Track? - Pick whatever suits you the Best.
Placement Support
Tie-up & MOU with more than 1,500+ Small & Medium Companies to Support you with Opportunities to Kick-Start & Step-up your Career.
Data Science Certification Training in Coimbatore
About Data Science Certification Training in Coimbatore at FITA Academy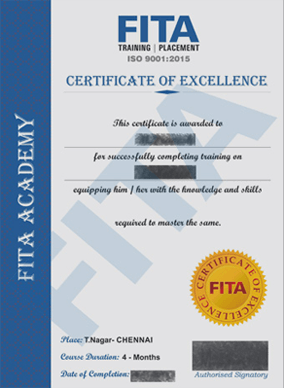 Data Science Certification Training in Coimbatore
A certification from the Data Science Courses in Coimbatore at FITA Academy will increase your chances of getting selected by hiring managers during a company's screening process for the most lucrative and desirable roles, such as Data Scientist or Data Analyst. By acquiring a data science certificate, you will be able to stay updated with the industry. You will be able to obtain a variety of contemporary knowledge about how data science is evolving and the most recent developments in the field.
Companies always prefer candidates with certifications while hiring. Your certification will demonstrate to your potential employers how committed you are to your work. An accredited certification programme from a renowned institution is a sign of expertise in the field, practical experience, and a high level of study.
After successfully completing the Data Science Courses in Coimbatore, the candidate is given a certificate of completion. The knowledge and abilities you picked up during the anticipated enrolment period are validated by this certificate. It serves as proof that you have completed all the tasks and projects necessary to become a successful data science practitioner. Your mastery of the subject can be verified by your diploma from Data Science Training in Coimbatore. Additionally, in order to stand out from the competition, our trainers encourage students to obtain international certifications.
Have Queries? Talk to our Career Counselor
for more Guidance on picking the right Career for you!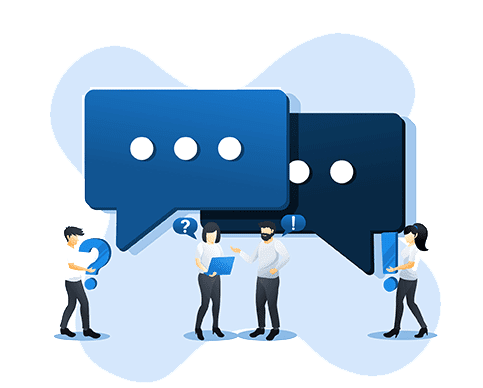 Job Opportunities After Completing Data Science Course in Coimbatore
With data being called the "next oil" for enterprises, analytics has evolved into a powerhouse that propels it to valuable insights. The future application of data science is being driven by the potent mix of both. Organisations all across the world are developing innovative ways to use data to propel their companies. Organisations are becoming more aware of the value of making data-driven decisions across a variety of industries, including healthcare, finance, and pharmaceuticals. The field of data science and related jobs are quickly expanding in popularity in India as part of an effort to develop numerous techniques for harnessing data.
Among business professionals, data science is regarded as the trendiest profession or job to pursue. Today, Data Science significantly dominates the global market in terms of sales. At this pace, it won't be long before employers and workers alike seek it out the most. A significant development in computer learning has been data science. The generation of enormous volumes of data and constant technological advancements have increased the need for data scientists around the world. Data gathering and collection are crucial because they allow firms to recognise and, ultimately, changing market trends.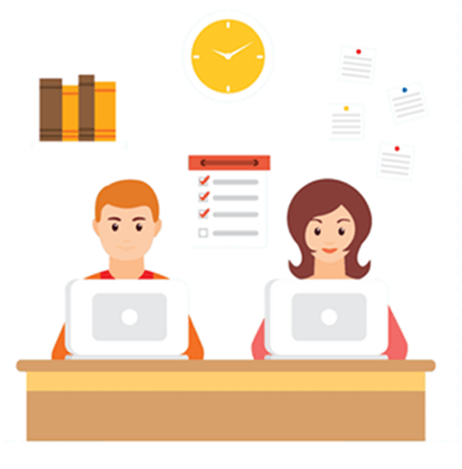 Wipro, IBM, Amazon, Splunk, Accenture, Walmart, and many other international companies employ data scientists. Currently, there are over 22,000+ job vacancies for data science-related roles. Data Analyst, Data Science Lead, Data Scientist, Data Science Engineer, Data Science Consultant, Data Science Application Developer, Big Data Engineer, Software Engineer, Data Science Manager, and others are just a few of the job descriptions that fall under this category.
In India, a data scientist earns an average of Rs.10.5 lakh rupees annually. The global average income for the same position is $95k per annum. Experience, location, organisation, and skillset can affect these numbers significantly. After completing your Data Science Training in Coimbatore, you can be sure of a successful career with our placement drives.
Read more
V
Vaishak L

I completed my Data Science Course in Coimbatore at FITA Academy. I was able to get in-depth information about the many tools and features of data science through this course. After getting the certification added to my resume, I recently got a job offer. I am really appreciative to my trainer and the entire staff for their encouragement and support in motivating me to reach new heights.
S
Sujith

I enrolled in the Data Science Training in Coimbatore purely out of interest in the hype that surrounded it. But I was amazed at the effort they put in and helped me transform my career. I was able to receive hands-on training with a variety of data science tools. I loved the classes so much that I made the decision to change my field of work. Thanks to FITA Academy, I had the luck to get hired by a renowned AI company after the training.
R
Rafeek

I attended FITA Academy for my Data Science in Coimbatore. I had a really tough time understanding the ideas before enrolling in this course. The experts helped me learn the data science aspects in the most suitable way possible. After passing my certification exams, I recently landed a job with an MNC. I am grateful to FITA Academy's trainers and team for providing me with the best training.
S
Shruthi G

The Data Science Courses in Coimbatore have given me a lot more than I anticipated. All of the ideas were explained clearly by the trainers, making them simple to understand and put into practice. I enrolled in this course to refresh some of my lost skills, but I left with so much more. I now clearly understand how the sector operates and have been using it to my advantage to get a promotion.
P
Pranav K

I successfully completed the FITA Academy's Data Science Training in Coimbatore. I was able to gain in-depth knowledge of the subject. I experienced immediate results with little effort and time. All of this was possible thanks to the techniques and advice taught by my trainers. I could work and study at the same time and also have enough time for my personal life.
Have Queries? Talk to our Career Counselor
for more Guidance on picking the right Career for you!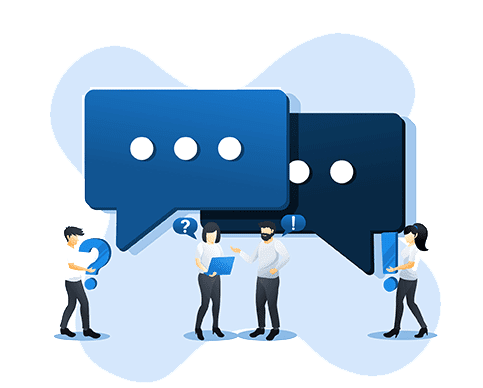 Data Science Course in Coimbatore Frequently Asked Question (FAQ)
Additional Information
Data Science is a method that combines computing, information, statistics, and algorithms. It is advantageous to produce and maintain insights for both supervised and unstructured data. Data science is advantageous to any organisation that makes appropriate use of its data. Any organisation in any industry can benefit from data science through procedures and hiring fresh talent to help senior staff members make better judgments. Businesses can efficiently interpret vast amounts of data from various sources thanks to data science, and they can also obtain valuable information to make better decisions.
A data scientist analyses corporate data to discover valuable insights. After gathering the data, the data scientist converts the source data into a format which can be analysed. The data needs to be cleaned and checked to make sure it is uniform, comprehensive, and accurate. Before starting the data collection and analysis, the data scientist addresses the issue by posing the proper questions and seeking knowledge. Data scientists assemble structured and unstructured data from a wide range of sources.
Components of Data Science
Machine Learning
Machine learning (ML) is a subclass of artificial intelligence (AI) that allows software applications to become more effective at estimating outcomes without being explicitly programmed to do so. Machine learning programmes use previous data as input to estimate new output values. Data science is built on a foundation created by machine learning. Data scientists must have a thorough knowledge of machine learning in addition strong foundation in statistics.
Data Modelling
Data modelling is the process of creating a condensed description of a software program and the data components it contains, using mathematical symbols to describe the data and how it functions. The development of new databases can be aided by data models. You may quickly calculate and make predictions using mathematical models that are based on the data you already have. Modelling is another aspect of machine learning, and it involves figuring out which algorithm is best fitted to solve a certain problem and how to build these models.
Statistics
The study of statistics deals with all types of data. Using the proper data collection technique and applying the data to the proper analytical process is crucial for producing accurate findings. One of the key components of statistics is statistics. A thorough knowledge of statistics can help one learn more and provide more deserving results.
Programming
Some programming knowledge is necessary for a data science project to succeed. Python and R are the two most popular programming languages. Python is particularly popular because it is simple to learn and provides a variety of libraries supporting data science as well as machine learning.
Databases
Databases are collections of data that are organised. They make it possible to manipulate and store data digitally. Databases make data administration easy. The management, operations, and data extraction processes of databases must be familiar to a professional data scientist.
Job Roles
Data Analyst
A data analyst's job is to analyse vast amounts of data, like customer surveys and sales statistics, in order to uncover insightful information. Utilising specialised tools, data analysts gather and analyse data to create knowledge that supports decision-making. They will respond to questions regarding the data and examine it for trends, patterns, and anomalies. Typical jobs involve employing specialised tools to obtain the required data. They must be skilled at manipulating and visualising data.
Data Science Lead
A data science lead is a significant functional position within a firm with a wide range of duties. He or she is in charge of overseeing the entire data collection, cleansing, and preparation process. For them to tackle complex business problems, they must be knowledgeable about contemporary technologies and frameworks. Learn to become proficient Data Science Leads with the aid of expert trainers at FITA Academy's Data Science Coimbatore.
NLP Engineer
An NLP engineer works on creating cutting-edge natural language processing technologies. They frequently have extensive training in artificial intelligence and computational linguistics. Typically, they are expected to develop intelligent applications using information gleaned from texts. They might concentrate mainly on creating analytical solutions or using automation to create new text material.
Data Scientist
A data scientist's job is to draw useful information and patterns from massive amounts of unorganised data. The majority of data scientists use statistical modelling techniques like regression, clustering, classification, etc., when working on predictive analytics. Without them, a firm will have a very tough time realising its full potential and being really data-informed.
Senior Data Science Engineer
The senior data science engineer uses Spark and Hadoop to construct dependable large data infrastructures. They build effective solutions that scale up over time using data mining technologies such as machine learning and deep learning.
Data Science Consultant
A data science consultant works closely with their customers to glean insightful information and practical advice. They have extensive knowledge of a variety of data preparation techniques, including scraping, ETL (extract, transform, load), cleaning, conversion, data management, storage, querying, and reporting.
Data Science Applications Developer
Using the R, C#, or Python programming languages, a data science application developer creates strong web services, mobile apps, and desktop client software solutions. The applicants are taught how to manage scalable data sets, provide real-time streaming updates, and carry out intricate computations through the Data Science Course Coimbatore.
Software Engineers
Various computer programs are designed, implemented, tested, and maintained by software engineers. They create APIs that let users utilise a variety of devices to access and use the programme. They frequently write the programmes they create in Java, PHP,.NET, JavaScript, and other languages.
Data Science Manager
The data science manager's responsibility is to help the organisation use data. They accomplish this by collaborating with a group of data scientists and engineers who give informative guidance and direction to management, allowing them to make well-informed decisions. A data science manager is in charge of supervising the entire project team. Our expert trainers at Data Science Courses in Coimbatore aid the students in establishing deadlines, allocating necessary resources, and evaluating outputs.
Big Data Engineer
A big data engineer analyses and stores enormous datasets using current tools such as Apache Hadoop, HPCC, Hive, Spark, Storm, HBase, Apache, Impala, StatsiQ and more. They monitor how data is distributed across nodes and make sure the system is free of bottlenecks.
Data science is a field that has seen a recent surge in popularity, and there are now several academies in Coimbatore that offer specialised data science courses. The FITA Academy is one such institution that offers comprehensive Data Science Training in Coimbatore. For businesses aiming to enhance customer experience, lower attrition, or boost revenue, data science projects are crucial. Businesses may enhance their bottom line by making better decisions with the help of the insightful information gathered by data scientists. Our main goal is to give students the finest learning environment possible so they can develop with us and succeed in life.
Our Data Science in Coimbatore at FITA Academy has created a program that will provide the students with comprehensive knowledge of data mining, data analysis, machine learning, and predictive analysis. The program offers plenty of practical activities and certifications in addition to theoretical training. By giving them the necessary direction, our trainers have been assisting students in realising their dream of becoming professionals. Our expert trainers have years of expertise in providing high-quality training. For students who want to pursue careers in data science, FITA Academy provides the best resources and hands-on training for an enhanced learning experience.
Read more