Course Highlights & Why Java Course in Trichy at FITA Academy?
FITA Academy provides extensive training to students on how to modify and comprehend Java programs to tackle real-life issues.
Our Java Training in Trichy aims to impart expertise in executing Java programs through an in-depth knowledge of data types, control flow constructs, and the syntax of a general-purpose, high-level language.
We have included practical lessons and live projects in the course to ensure our training is relevant to the industry.
Additionally, our Java certification course provides a comprehensive understanding of validating and documenting input in Java programs.
Students will also learn about object-oriented paradigms in Java programming, which they can use to create various software solutions.
Our curriculum integrates illustrations of software development using the Java programming language, covering topics like writing, compiling, and implementing programs using recursions, arrays, manipulative strings, and text documents.
To make learning more accessible for our students, we provide the Best Java Training Institute in Trichy with a flexible schedule that includes weekend, weekday, online, and offline classes.
FITA Academy has partnered with over 1,500+ small and middle-sized organisations that offer 100% placements to ensure a prosperous career.
Read more
Upcoming Batches
| | | | |
| --- | --- | --- | --- |
| 23-09-2023 | Weekend | Saturday (Saturday - Sunday) | |
| 25-09-2023 | Weekdays | Monday (Monday - Friday) | |
| 28-09-2023 | Weekdays | Thursday (Monday - Friday) | |
| 30-09-2023 | Weekend | Saturday (Saturday - Sunday) | |

Classroom Training
Get trained by Industry Experts via Classroom Training at any of the FITA Academy branches near you
Why Wait? Jump Start your Career by taking the Java Training in Trichy!
Instructor-Led Live Online Training
Take-up Instructor-led Live Online Training. Get the Recorded Videos of each session.
Travelling is a Constraint? Jump Start your Career by taking the Java Online Course!
Have Queries? Talk to our Career Counselor
for more Guidance on picking the right Career for you!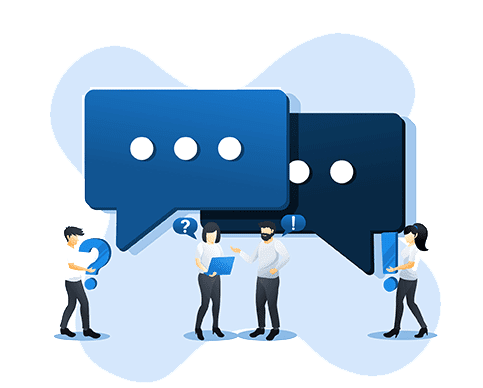 Trainer Profile
Our expert trainers of the Java course in Trichy hold more than 8+ years of experience in the Java language and associated fields.
They have extensive knowledge and mentor students on how to apply their newly acquired skills in practical projects.
Our trainers incorporate different tools, platforms, libraries, and popular packages to keep students up-to-date with modern technologies.
The mentors at FITA Academy use a hands-on approach to training and involve students in real-time projects to improve their understanding of Java concepts.
Our trainers provide curated coursework for the Java Training in Trichy with a blend of fundamental and advanced subjects.
Trainers at FITA Academy provide goal-oriented classes and certifications through interactive learning sessions.
In addition, the trainers also offer personalised career guidance and advice to help students achieve their full potential.
Features
Real-Time Experts as Trainers
At FITA Academy, You will Learn from the Experts from industry who are Passionate in sharing their Knowledge with Learners. Get Personally Mentored by the Experts.
LIVE Project
Get an Opportunity to work in Real-time Projects that will give you a Deep Experience. Showcase your Project Experience & Increase your chance of getting Hired!
Certification
Get Certified by FITA Academy. Also, get Equipped to Clear Global Certifications. 72% FITA Academy Students appear for Global Certifications and 100% of them Clear it.
Affordable Fees
At FITA Academy, Course Fee is not only Affordable, but you have the option to pay it in Installments. Quality Training at an Affordable Price is our Motto.
Flexibility
At FITA Academy, you get Ultimate Flexibility. Classroom or Online Training? Early morning or Late evenings? Weekdays or Weekends? Regular Pace or Fast Track? - Pick whatever suits you the Best.
Placement Support
Tie-up & MOU with more than 1,500+ Small & Medium Companies to Support you with Opportunities to Kick-Start & Step-up your Career.
Java Certification Training in Trichy
About Java Certification Training in Trichy at FITA Academy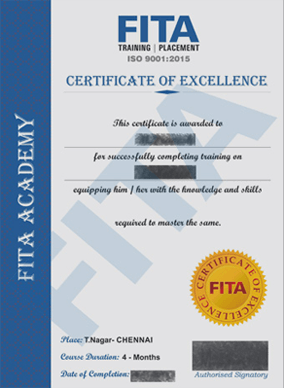 Java Certification Training in Trichy
In the current competitive job market, obtaining a certification in Java can give you a career edge over other applicants. Java has become increasingly popular as a programming language, and the demand for Java developers is on the rise. Consequently, employers are searching for candidates with verified skills and expertise in Java. Obtaining a Java certification can be a valuable asset in your endeavour to secure a position in Java development. Additionally, as programming languages continue to evolve, obtaining a certification can keep you up-to-date on the latest technologies and trends.
Completing Java training in Trichy and obtaining a Java certification can expand your job prospects since there is a high demand for Java developers in numerous industries, such as finance, healthcare, retail, and technology. This achievement displays your dedication to the field and validates your skills. Having a Java certification can distinguish you from other candidates and showcase your competence to potential employers. It can grant you access to new positions, greater earnings, and prospects for career advancement.
Gaining a Java certification provides the ultimate benefit of improving your coding and programming skills. Enrolling in our Java Course in Trichy can provide you with comprehensive knowledge of Java programming and equip you with the essential abilities to excel as a Java developer. Our certified trainers guide you in learning Java from the basics and enhancing your current skills, thereby preparing you to handle intricate Java assignments with ease.
Have Queries? Talk to our Career Counselor
for more Guidance on picking the right Career for you!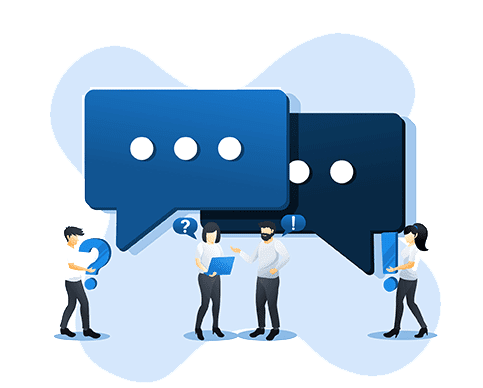 Job Opportunities After Completing Java Course in Trichy
Java's popularity has grown significantly, and it is now extensively utilised in multiple industries and applications, making it a skill highly coveted by employers. The career potential for Java is enormous, with various positions available in finance, healthcare, retail, and technology.
Many computer science professionals looking to advance their careers pursue our Java certification programs. FITA Academy assists students in securing suitable job opportunities. Companies seeking to accelerate their digital transformation frequently use Java to improve their brand visibility, operations, and outcomes.
Java is utilised by various industries for different purposes. For instance, the financial sector employs it in online trading platforms and banking systems. The healthcare industry uses it for electronic medical records and patient management systems. Retail businesses utilise Java for inventory management systems and e-commerce platforms, whereas technology companies make use of it for web development, gaming, and software development.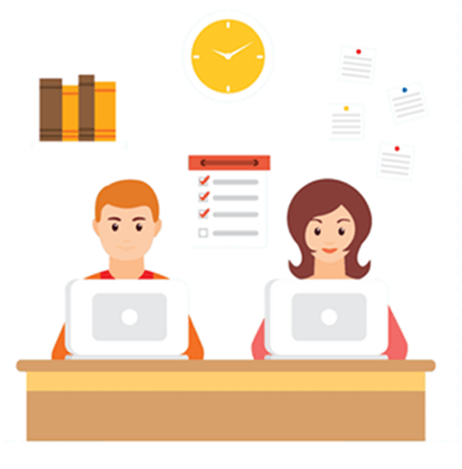 Java developers are tasked with creating and constructing software applications, mobile apps, and web services based on Java. They utilise Java and other programming languages to write code for software applications. Other job titles in the realm of Java include project manager, business analyst, DevOps engineer, solution architect, java developer, java architect, and database administrator. Some of the global companies that actively hire java developers are IBM, Accenture, Capgemini, TCS, Cognizant, Infosys and Wipro.
The salary package of Java programmers is influenced by several factors, including their location, level of experience, skills, and industry. According to various job portals, the average global salary for a Java developer on a global scale is roughly $74,000 per year. The average annual salary for a Java programmer in Indi is approximately 4,50,000 INR, but this can vary widely depending on their experience and abilities, with some earning between 2,50,000 INR and over 10,00,000 INR annually. Our expert trainers at the Best Java Training Institute in Trichy work diligently to equip our students with extensive skills to excel as Java developers in the highly competitive job market.
Read more
D
Deepika G

I needed to acquire certification to improve my skills and advance in my career. Following my colleagues' suggestions, I chose to enrol at FITA Academy's Java training. Through their practical sessions, I was able to learn about Java and its related technologies. My trainers, who were Java specialists, offered me real-time projects, which helped me improve my understanding of various subject matters.
G
Goutham

I enrolled at FITA Academy for my Java training in Trichy. My trainer explained coding concepts clearly and in simple words. Despite being a novice, I had no difficulty understanding the classes, and my trainers also took the time to answer my concerns. I was able to develop my practical skills and had the opportunity to take certification exams and attend multiple interviews. I am thankful to FITA Academy for the opportunities given to me.
L
Lokanayaki

I enrolled in a Java course in Trichy at FITA Academy, where I received excellent training from certified trainers. Their teaching approach is clear and easy to grasp, and as a result, I was able to pass my Java certification on my first attempt. Moreover, their job placement programs aided me in finding a job that met my needs. I highly recommend FITA Academy to anyone seeking to start a new.
M
Manikandan

Thanks to FITA Academy, I have significantly improved my Java programming abilities and now possess better coding skills than my peers. The trainers at FITA Academy helped me in improving my coding skills, allowing me to work on real-time projects. As a result, I can now implement my codes and rectify errors with ease. If you're looking for the Best Java Training Institute in Trichy, recommend FITA Academy.
J
Jayaraj K

I enrolled at Java Coaching Centre in Trichy for my certification. At FITA Academy, I gained hands-on experience in applying my Java skills to different situations. Additionally, I was able to learn at my own speed without any stress, which made the entire experience rewarding. My trainers and staff were very kind and friendly, and they gave constant support and motivation to try new things.
Have Queries? Talk to our Career Counselor
for more Guidance on picking the right Career for you!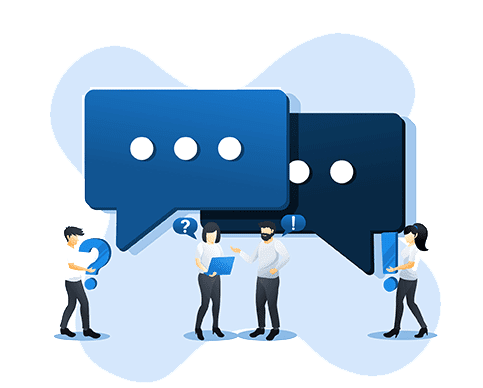 Java Course in Trichy Frequently Asked Question (FAQ)
Additional Information
Java, which was initially introduced in the 1990s, is a versatile high-level programming language that enables the creation of various types of software, such as desktop, mobile, and web applications. It uses an object-oriented approach based on objects rather than routines or methods. Many large corporations use Java for creating applications and other related activities. Java coaching centre in Trichy offers comprehensive training in Java programming, including both theoretical and practical sessions, to help individuals become proficient Java developers.
Java includes several essential features and concepts, such as data structures, arrays, functions, loops, Object-Oriented programming, frameworks like Hibernate, Spring, and Service-Oriented Architecture (SOA), and XML. Java is a preferred programming language for developers because of its numerous benefits, such as exceptional performance, durability, safety, adaptability, and compatibility with various operating systems.
Features of Java
Platform Independence
Java's platform independence is a key attribute that distinguishes it. Java code is transformed into bytecode, which can be executed on any Java Virtual Machine (JVM), irrespective of the platform, without necessitating any modifications specific to that platform. This makes Java programs highly portable, allowing them to be run on any system that has a JVM installed.
Object-oriented programming
Java is an object-oriented programming language. This means that it is based on the concept of objects, which have properties and behaviours. Java supports features such as encapsulation, inheritance, and polymorphism, which allow developers to create complex applications using reusable code.
Memory management
Java has an automatic memory management system that automatically manages memory allocation and deallocation. This means that the developer does not need to explicitly allocate or deallocate memory, reducing the likelihood of memory-related errors such as buffer overflows.
Security
Java was designed with security in mind. Java programs run inside a sandbox environment that prevents them from accessing system resources unless they are explicitly granted permission to do so. Java has a security manager integrated within it, which allows the regulation of access to system resources.
Rich API
Developers can build complex applications quickly with the help of Java's extensive set of libraries and frameworks. The Java API (Application Programming Interface) includes thousands of classes and methods that can be used to build applications in a variety of domains, such as networking, database access, and user interface design.
Various Job Roles and Responsibilities
Java Developer
Java developers are responsible for designing, developing, and maintaining Java-based applications. They work with a team of developers to write clean, efficient, and reusable code that meets business requirements. Java developers must have a strong understanding of Java programming concepts, such as Object-Oriented Programming (OOP), algorithms, and data structures. They should also be familiar with Java frameworks, such as Spring and Hibernate, and have experience with database technologies, such as MySQL and Oracle.
Java Architect
Java architects are responsible for designing and implementing complex Java-based systems. They must have a deep understanding of Java frameworks, such as Spring and Hibernate, and have experience with database technologies, such as MySQL and Oracle. Java architects must also be familiar with enterprise-level design patterns, such as Model-View-Controller (MVC) and Service-Oriented Architecture (SOA). They work closely with business stakeholders to identify and prioritise requirements and create high-level designs for Java-based systems.
Java Full Stack Developer
Java full-stack developers are responsible for developing both the front-end and back-end of Java-based applications. They must have experience with front-end technologies such as HTML, CSS, and JavaScript, as well as back-end technologies such as Spring and Hibernate. Java full-stack developers must be able to work with both client-side and server-side technologies and be able to design and implement complete systems.
Java Mobile Developer
Java mobile developers are responsible for developing mobile applications for Android devices. They must have experience with Java and Android development frameworks, such as Android SDK and Android Studio. Java mobile developers must be able to design and implement mobile applications that meet business requirements and adhere to user experience (UX) design principles.
Java Web Developer
Java web developers are responsible for developing web-based applications using Java technologies. They must be familiar with front-end technologies such as HTML, CSS, and JavaScript, as well as back-end technologies such as Spring and Hibernate. Java web developers must be able to design and implement web-based applications that meet business requirements and adhere to UX design principles.
Benefits of Java Training in Trichy at FITA Academy
Expert Trainers
FITA Academy has expert trainers who have years of experience in the field of Java programming. These instructors have practical knowledge of Java and its related technologies and can provide real-world examples of how Java is used in different industries. They help students to understand complex concepts and provide guidance in applying the concepts to real-world problems. Additionally, our expert trainers provide feedback on student work and help students to improve their skills.
Structured Learning
Our Java Course in Trichyoffers structured learning programs designed to help you learn Java effectively. They offer a comprehensive curriculum that covers all the essential concepts and skills required to become proficient in Java programming. Our structured learning program includes real-time projects and hands-on training, which is crucial for learning and understanding the language.
Hands-on Training
FITA Academy provides hands-on training in Java programming. Students have access to a range of resources, including software, tools, and libraries, that they can use to practice their skills. Additionally, they can work on real-world projects to gain practical experience in Java programming. This hands-on training helps students to develop their skills in Java programming and build a portfolio of work that they can showcase to potential employers.
Latest Technologies and Trends
Java training institute in Trichy stays current with the most recent advancements and technologies in the field of Java programming. They offer training in the latest Java frameworks, such as Spring and Hibernate, and provide guidance on how to use these frameworks to develop robust and scalable applications. Additionally, they provide training in the latest tools and technologies, such as Eclipse and NetBeans, that are used in Java development.
Job Placement Assistance
FITA Academy provides job placement assistance to students upon completing the course. This includes resume building, interview preparation, and job placement support. Placement opportunities are crucial for students who are new to the industry and may not have the connections and resources required to find a job on their own. We have partnerships with 1,500+ organisations and help connect students with potential employers.
Read more