Course Highlights & Why Software Testing Course in Coimbatore at FITA Academy?
Engaging classes of this Software Testing Course in Coimbatore offers conceptual and technical capabilities to obtain international and sector-specific certifications.
The course integrates real-time projects and hands-on training to construct a virtual setting for practical knowledge on topics.
Our Software Testing Training Institute in Coimbatore provide students with a normal pace and fast-track classes.
The syllabus includes essential course materials and real-world applications.
After each lesson is finished, regular practice sessions and evaluations are conducted.
FITA Academy provides a network of more than 1,500+ small and medium-sized organisations that serve as a placement support system for our Software Testing in Coimbatore.
Mock interviews will be held for both freshers and experienced participants looking to make the switch to automated or manual testing.
Read more
Upcoming Batches
| | | | |
| --- | --- | --- | --- |
| 23-09-2023 | Weekend | Saturday (Saturday - Sunday) | |
| 25-09-2023 | Weekdays | Monday (Monday - Friday) | |
| 28-09-2023 | Weekdays | Thursday (Monday - Friday) | |
| 30-09-2023 | Weekend | Saturday (Saturday - Sunday) | |

Classroom Training
Get trained by Industry Experts via Classroom Training at any of the FITA Academy branches near you
Why Wait? Jump Start your Career by taking the Software Testing Course in Coimbatore!
Instructor-Led Live Online Training
Take-up Instructor-led Live Online Training. Get the Recorded Videos of each session.
Travelling is a Constraint? Jump Start your Career by taking the Software Testing Online Course!
Have Queries? Talk to our Career Counselor
for more Guidance on picking the right Career for you!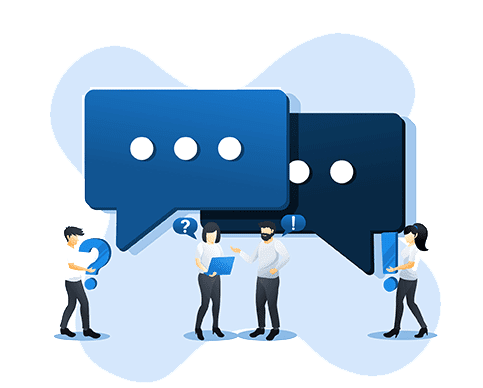 Trainer Profile
The trainers of the Software Testing Institute in Coimbatore are qualified experts in the software industry.
Our skilled trainers have 8+ years of practical experience and share their knowledge with the students for a thorough understanding.
The course modules are updated by our mentors to reflect the most recent advancements in software testing.
In order to deliver engaging and student-centred sessions, each class will have a maximum of 5 participants.
In order to develop the skills of our students, trainers at employ current examples and projects.
Our trainers of the Software Testing Course in Coimbatore integrate the key software testing components for technical and practical understanding.
The instructors provide participants with additional information to ace their interviews and help them succeed in their careers.
Features
Real-Time Experts as Trainers
At FITA Academy, You will Learn from the Experts from industry who are Passionate in sharing their Knowledge with Learners. Get Personally Mentored by the Experts.
LIVE Project
Get an Opportunity to work in Real-time Projects that will give you a Deep Experience. Showcase your Project Experience & Increase your chance of getting Hired!
Certification
Get Certified by FITA Academy. Also, get Equipped to Clear Global Certifications. 72% FITA Academy Students appear for Global Certifications and 100% of them Clear it.
Affordable Fees
At FITA Academy, Course Fee is not only Affordable, but you have the option to pay it in Installments. Quality Training at an Affordable Price is our Motto.
Flexibility
At FITA Academy, you get Ultimate Flexibility. Classroom or Online Training? Early morning or Late evenings? Weekdays or Weekends? Regular Pace or Fast Track? - Pick whatever suits you the Best.
Placement Support
Tie-up & MOU with more than 1,500+ Small & Medium Companies to Support you with Opportunities to Kick-Start & Step-up your Career.
Software Testing Certification Training in Coimbatore
About Software Testing Certification Training in Coimbatore at FITA Academy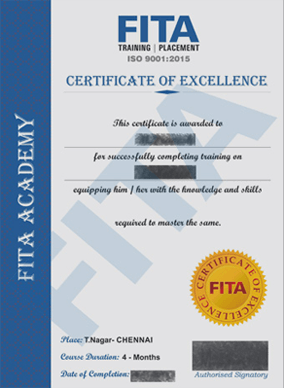 Software Testing Certification Training in Coimbatore
After finishing the Software Testing Course in Coimbatore, the participants are given a certificate of completion. You will become a certified tester after receiving this certificate, which will give you an up-to-date understanding of software, the standard testing procedure, and the newest technological developments. The certification you obtain will increase your professional value in the market on the global and national levels. The majority of businesses accept this degree as evidence of your expertise in this field. This certificate serves as proof of the knowledge and abilities you supposedly gained during the enrolled period.
Hiring managers always favour those with certifications on resumes because these are attainable with effort. Additionally, screening is crucial since it determines who gets to interview you in person. It serves as a verification that you have completed all the tasks and projects necessary to become a competent software testing expert. Many testers look for lucrative jobs in the market, but those with certification are seen as proficient testers. Candidates with credentials are preferred by employers. It increases your chances of getting promoted, which in turn makes the work becomes more enjoyable.
A certificate from our Software Testing Training Institute in Coimbatore is sufficient to verify your expertise in this subject. This certification will make it easier for our students to apply for a variety of job openings. Mentors at the FITA Academy also build certification-focused materials for enhanced learning and also motivate them to participate in standardised global certifications.
Have Queries? Talk to our Career Counselor
for more Guidance on picking the right Career for you!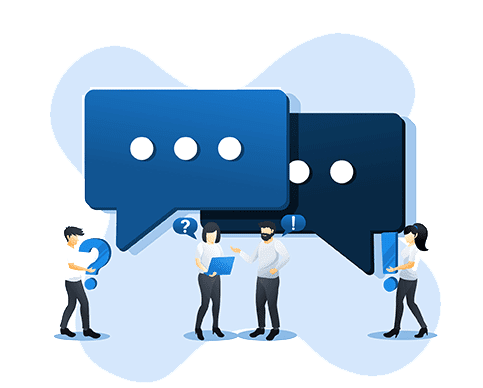 Job Opportunities After Completing Software Testing Course in Coimbatore
According to global experts, the market share of software testing will increase significantly in the future years. This type of work is adaptable and frequently pays well in a short amount of time. People with backgrounds in software development, automation, data analytics, product testing, engineering, quality assurance and testing are most suited for jobs requiring this skill set. Students with an education in computer science or students interested in a career in software testing might also benefit from this training session.
Software testers are essential in a variety of sectors, where they are an essential asset for companies whose operations depend on efficient software systems. In addition to giving you exposure to the complete project cycle, Software Testing Training Institute in Coimbatore will provide you with professional software testing training and competence. There are over 24,000+ job openings for software testing and related careers, and these numbers will vary with time. Software Tester, Test Architect, Quality Assurance Engineer, QA Analyst, Automation Tester, Quality Lead, and Software Development Engineer are a few of the job roles in this industry.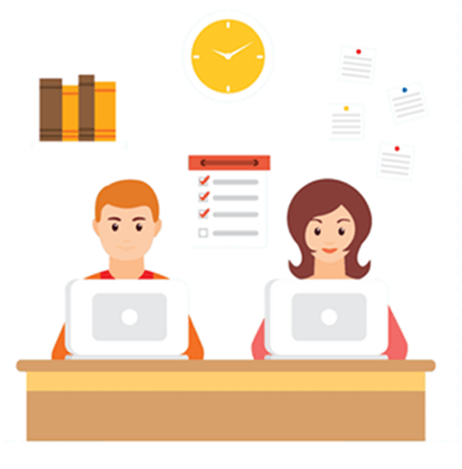 Organisations that actively recruit software testing experts include Accenture, Tata Consultancy Services, Deloitte, Infosys, HCLTech and more. A fresher in Software Testing engineering can earn up to $99K per year on average. In India, the average salary for a similar job is about Rs 4.1 lakhs.
With experience, location, skill, organisation, and the position you have within the industry, these numbers change drastically. With our Software Testing Course in Coimbatore at FITA Academy, you can be confident in your professional needs.
Read more
V
Varsha

I enrolled at the Software Testing Institute in Coimbatore for my testing course. Overall, my experience has been fantastic. The lessons helped me greatly in developing my knowledge. Mentors used practical examples and kept the class engaged at all times. I found the course quite enjoyable and simple to understand. I highly recommend FITA Academy for profitable learning.
G
Gokul S

I finished my Software Testing Training in Coimbatore at FITA Academy. Due to my lack of technical training, everything was extremely new to me. The trainers encouraged me and were genuinely supportive. I can now work with various software and test for bugs and errors. I got placed in a company of my choice after completing the course.
S
Susana Joshua

In my opinion, one of the top institutes offering Software Testing Course in Coimbatore is FITA Academy. The staff and instructors are incredibly cordial and helpful. Being a working student, I had to miss several of my classes. They offered to reschedule every single one of those classes. The learning strategy is both engaging and very simple to understand. Undoubtedly, it is a worthwhile experience.
V
Vignesh Chandran

After enrolling in the Software Testing Institute in Coimbatore at FITA Academy, I gained a lot of new information. I was given the opportunity to take part in projects and lectures. The trainer did a great job of explaining even the slightest details. I was thankful for their placement services since they helped me discover my dream career.
B
Barath

I discovered FITA Academy while looking for the Best Software Testing Training Institute in Coimbatore. I was able to learn all about various software testing tools when I joined their courses. I had constant support from my trainer, and I was able to get any questions answered right away. After clearing my certification, I was offered a job in the post of Software tester at a reputed MNC. I am grateful for my trainer and the staff at FITA Academy, who made this a reality for me.
Have Queries? Talk to our Career Counselor
for more Guidance on picking the right Career for you!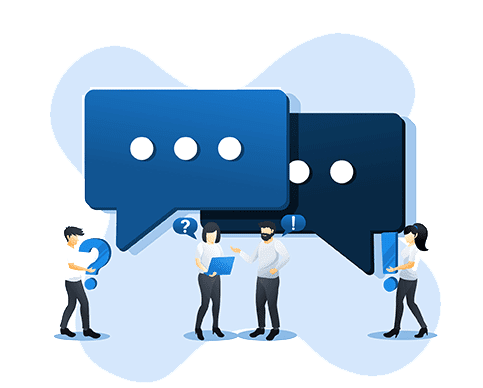 Software Testing Course in Coimbatore Frequently Asked Question (FAQ)
Additional Information
Software testing is a method for ensuring that the complete software product complies with the intended requirements and is error-free. In order to assess one or more properties entails manually testing and automatically running the program components. The intent of software testing is to detect variations, holes, or faults between the required conditions and the current status of the code.
Understanding the distinction between manual and automated testing is crucial when it comes to software testing. By engaging with the program and APIs in person and with the right tooling, manual testing is performed. Since the testing equipment must be manually arranged and the tests must be manually run, this is highly expensive and prone to human errors because the tester could make errors or forget to complete some test steps.
In contrast, automated testing is performed using a machine that runs a test script that was previously written. These tests might be as simple as looking at a single process in a class or as sophisticated as confirming that a series of complex UI operations produce the same results.
In recent years, software testing has become crucial for the implementation of many products. Organisations have realised the importance of testing programmes before their public release. The most important aspects that will shape the growth of software testing are shorter tests, more accurate results, and techniques that reveal user needs. The goal of software testing is to provide a positive user experience.
Different Job Roles of a Proficient Software Tester
Software Testing Engineers
Software testing engineers test software programmes in-depth on both their functional and non-functional aspects. They determine whether the product satisfies the user's needs. They make sure that all requirements are fulfilled, including performance standards. They adhere to test cases that have been developed by business users and system designers. With the help of our engineers, you can simply become one by taking our Software Testing Course Coimbatore.
Software Tester
The tester conducts fundamental quality assurance checks such as unit testing, integration and acceptance testing, code review, and documentation review. Before they affect the production environment, they find flaws, bugs, and errors. They must gather and analyse data from various sources. They strive to efficiently and accurately report bugs. Your career will undoubtedly advance, and you will gain plenty of knowledge with our training at FITA Academy. To see how the application responds to various scenarios, a tester may have to run the application while utilising multiple test scenarios manually.
Quality Assurance Engineer
They make sure that every product complies with the requirements, internal regulations, rules, and procedures. They ensure that the organisation continually reaches its financial objectives, brand values, and reputation goals. Before putting the product on the market on schedule, they must make sure that any flaws discovered earlier are fixed. FITA Academy offers the Best Software Testing Training institute in Coimbatore to help you advance in your career and become competent quality engineers and QA specialists.
Quality Assurance (QA) Analyst
Before a program, game or software is made available to the general public, quality assurance analysts examine all the features and components of the programs to ensure that they are dependable, fully functioning, and user-friendly. They check hundreds of code lines using a test strategy to ensure that there are no errors at all. They search for program vulnerabilities and defects, including an unattractive user interface, and then submit their findings to the program's developers. They might also recommend ways to improve a software program's functionality and correct any system flaws.
The field of software development is rapidly evolving. A number of new software updates are being made available, and security flaws are continually being found and fixed. Due to this, it is crucial to have a thorough understanding of how software functions and how software testing is conducted. With so much going on, understanding and practising new skills can be challenging. We will discuss the advantages of enrolling at FITA Academy for your software testing course and why you should consider it.
Benefits of the Software Testing Course in Coimbatore
Career Prospects
One of the best employment alternatives for both beginners and seasoned professionals is software testing. It provides several options to work in a variety of areas, including finance, healthcare, and e-commerce. A product tester's job is to look for defects that could deceive customers. In software firms, there are several employment openings for testers. In India, there is a yearly demand for over 50,000 new tester roles.
Career Advancement
It's critical to stay current with changes in the IT business in today's competitive market. Learning this cutting-edge talent can help you boost your career. By identifying flaws, enhancing effectiveness, and raising productivity, our Software Testing Training Institute in Coimbatore aids in the development of quality assurance. A rise within the company and career advancement to the level of the top tester may be facilitated by these abilities.
Creative Career
Software testing is an innovative profession to pursue. Finding faults in software products takes imagination and perseverance. The testers must be able to think creatively, solve problems in novel ways, and operate under time constraints. They ought to be capable communicators.
Get Hired By Global Organisation
It might be challenging to stay current with all the newest developments and technologies in today's competitive market. However, testing makes you more conscious of what is occurring. The majority of leading tech firms hunt for candidates that possess the necessary aptitude for testing technologies. Thus, one can easily start a career in this field.
Maintain Your Reputation
Your credibility will increase among peers after acquiring the certification from Software Testing Institute in Coimbatore. Certifications are highly regarded, allowing you to use them to demonstrate your expertise and skill set. During interviews, this accreditation may also be mentioned as an additional qualification.
Excellent Learning Environment
When using various technologies, testing is always intriguing. Different contexts, APIs, and other features are encountered when testing various software tools, which makes learning incredibly fascinating. When you encounter difficulties while running tests, you gain a lot of knowledge since our Software Testing Training in Coimbatore teaches you what to look for and how to develop your skills. This helps you comprehend how everything interacts with one another.
At FITA Academy, we strive to provide you with practical strategies that are currently employed in this sector. Our expert trainers understand and embrace the industry requirements and provide a certification-specific course for a professional career. For students who choose specific certification programmes, we provide both general information and specialised counselling.
Learners now have a 100% success rate in completing the certification examinations. For learners who pick specific certification paths, we provide both general information and specialised guidance. Trainers of the Software Testing Course in Coimbatore are industry specialists with a strong reputation. This course is useful for students with any level of technical background because it covers all aspects of computer science.
Read more