Course Highlights & Why Tally Course in Coimbatore at FITA Academy?
For a thorough learning experience, we combine hands-on training with real-world examples and projects at our Tally Classes in Coimbatore.
In addition to teaching students how to use Tally ERP9, our course also covers GST, stock configuration, financial accounting, and other aspects.
We equip you with the necessary knowledge so that you can easily manage data, sales, funds, multiple currencies, accounting, and purchases.
The training program is customised to the requirements of the participants. They can select from offline, live online, fast-track, and regular-paced classes.
We offer the participants two levels of certification for our Tally Course in Coimbatore in order to fulfil the international standards of the current market.
We provide our students with a flexible schedule. Students may choose to attend weekday or weekend classes.
We place a higher priority on the students' studies and careers by offering them additional advice on acing interviews and creating strong resumes.
Our Tally Training in Coimbatore offers 100% placement support and has 1,500+ collaborations with small to large-scale businesses.
Read more
Upcoming Batches
| | | | |
| --- | --- | --- | --- |
| 01-06-2023 | Weekdays | Thursday (Monday - Friday) | |
| 03-06-2023 | Weekend | Saturday (Saturday - Sunday) | |
| 05-06-2023 | Weekdays | Monday (Monday - Friday) | |
| 10-06-2023 | Weekend | Saturday (Saturday - Sunday) | |

Classroom Training
Get trained by Industry Experts via Classroom Training at any of the FITA Academy branches near you
Why Wait? Jump Start your Career by taking the Tally Training in Coimbatore!
Instructor-Led Live Online Training
Take-up Instructor-led Live Online Training. Get the Recorded Videos of each session.
Travelling is a Constraint? Jump Start your Career by taking the Tally Online Course!
Have Queries? Talk to our Career Counselor
for more Guidance on picking the right Career for you!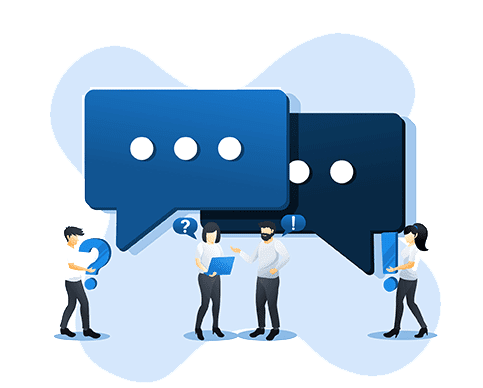 Trainer Profile
Expert trainers with more than 8 years of experience are on hand at FITA Academy to provide you with an exceptional learning experience.
To expand the student's exposure to the practical application of the subject matter, our trainers direct the students as they work on real-time projects and case studies.
Trainers at our Tally Classes in Coimbatore provide hands-on training in a variety of basic and intricate applications of the Tally ERP9 to provide a comprehensive learning experience.
The most recent technologies and methods related to Tally and its certifications are incorporated by our expert trainers into the course modules.
Each batch will hold no more than 5 students to ensure the classes are interactive and student-centred.
Our mentors offer their knowledge and expertise to shape the aspirants into the best professionals because they have years of experience working in a variety of industries.
Trainers assist students in creating attractive resumes and conduct several mock interviews to help them gain confidence at our Tally Classes Coimbatore.
Our trainers employ the latest tools and technological practices to provide an extensive training program.
Features
Real-Time Experts as Trainers
At FITA Academy, You will Learn from the Experts from industry who are Passionate in sharing their Knowledge with Learners. Get Personally Mentored by the Experts.
LIVE Project
Get an Opportunity to work in Real-time Projects that will give you a Deep Experience. Showcase your Project Experience & Increase your chance of getting Hired!
Certification
Get Certified by FITA Academy. Also, get Equipped to Clear Global Certifications. 72% FITA Academy Students appear for Global Certifications and 100% of them Clear it.
Affordable Fees
At FITA Academy, Course Fee is not only Affordable, but you have the option to pay it in Installments. Quality Training at an Affordable Price is our Motto.
Flexibility
At FITA Academy, you get Ultimate Flexibility. Classroom or Online Training? Early morning or Late evenings? Weekdays or Weekends? Regular Pace or Fast Track? - Pick whatever suits you the Best.
Placement Support
Tie-up & MOU with more than 1,500+ Small & Medium Companies to Support you with Opportunities to Kick-Start & Step-up your Career.
Tally Certification Classes in Coimbatore
About Tally Certification Classes in Coimbatore at FITA Academy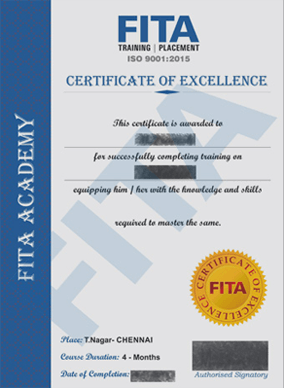 Tally Certification Classes in Coimbatore
Applicants who successfully complete the Tally Course in Coimbatore are awarded a certificate of competency. This credential is typically accepted by organisations as proof of your technical skills and knowledge. Professionals with certification typically earn more money than those without certification. A certificate from FITA Academy attests to the skills and knowledge you picked up during the predicted enrolment period. Obtaining at least one of these certificates will make your resume look more appealing at th time of interviews and improve your credibility.
In addition to providing the candidate with a complete understanding of Tally with ERP 9, obtaining these qualifications increases the candidate's chances of securing a job at a multinational firm. FITA Academy provides two levels of certification for its Tally course. They are
Level 1: Tally- Advanced Accounting Professional
Level 2: Tally- Expert Accounting Professional
During the first certification level, you will acquire a thorough understanding of various essential topics such as Tally, Inventory Configuration, Financial records, Ledgers, Reports, Sales and GST. In addition to the previous topics, you will get an in-depth understanding of intricate topics such as Tally Vault, Payroll Accounting, Tally Audit, Controls, Multi Currency, Multi Language, Tally Budget and more at the expert level.
The certification from FITA Academy is sufficient to prove your subject expertise and practical knowledge of the Tally software. Trainers at FITA Academy also encourage the students to build on this expertise by enrolling in other programs that focus on international certification, much like our Tally Classes in Coimbatore. It aids in differentiating your CV and obtaining better opportunities.
Have Queries? Talk to our Career Counselor
for more Guidance on picking the right Career for you!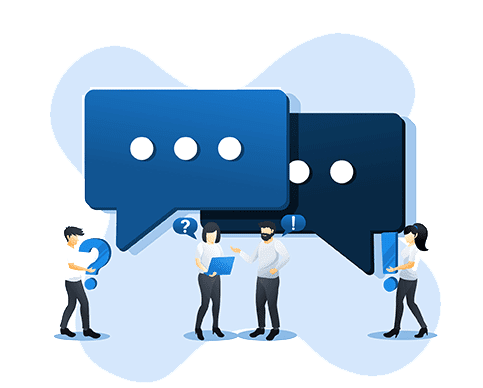 Job Opportunities After Completing Tally Course in Coimbatore
Tally's markets are growing both domestically and internationally. For small and medium-sized businesses, students may work as independent contractors to assist with their accounting needs. One of the most significant components of every company's operations and a key factor in its growth is account management. It gives experts a cumulative amount of experience that is valued in the industry, helping them to develop in their employment more quickly than others.
Demand for the Tally programme is constantly rising. These days, more people are becoming aware of the necessity of accounting. Students who successfully complete the Tally Course in Coimbatore have a variety of work options in both the public and private sectors. They are in high demand in a variety of industries, including government institutions, banks, financial companies, and other commercial entities. There are several work opportunities available depending on one's educational background and expertise.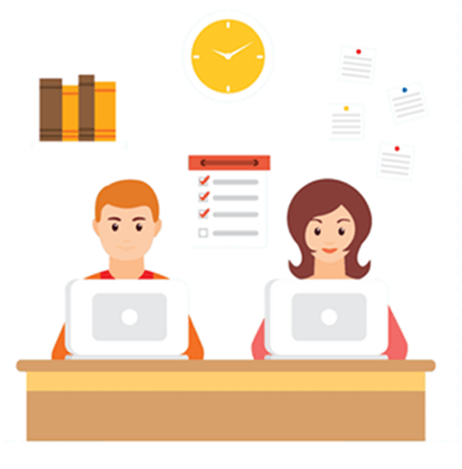 Currently, there are approximately 28,000+ job openings for Tally-related professions across several job sites, and eventually, these numbers will increase according to the demand. Some of the job roles in this sector include auditor, chartered accountant, tally operator, and many others. There are several businesses in India that recruit graduates of Tally certification courses regularly. PWC, Deloitte, Watson, Microsoft, Accenture, Flipkart, and many more are just a handful of the major employment agencies.
A Tally expert working in India earns an annual salary of around Rs. 2 lakhs. A Tally specialist makes around $45k a year on average globally. Electronic accounting training is provided by FITA Academy's Tally Course in Coimbatore to improve the efficiency and dependability of all accounting procedures. Our Tally certification training's main objective is to advance your skills and knowledge since it is the bare minimum needed for employment as a tally specialist.
Read more
G
Sangeetha

After completing my Tally Training in Coimbatore, I can honestly say that FITA Academy is indeed the best in the city. I am grateful to my trainer, who provided me with a thorough understanding and led me in the right direction. I could get my doubts cleared immediately by the trainers. Everyone was friendly and welcoming. I highly recommend joining FITA Academy.
D
Darshan K

I was able to land my first job in my life thanks to FITA Academy. The classes were engaging and insightful. I was able to enhance my knowledge with the help of assignments and examples from real-world situations that were provided by my trainer. I had no trouble passing both of my certification exams. I would like to express my thankfulness to my trainers and staff at FITA Academy for giving me worthwhile training and complete assistance with the placement.
N
Nikitha M

My career benefited greatly from my time at the Tally Coaching Centre in Coimbatore at FITA Academy. The trainers were all subject matter experts, so I learned a lot of useful information from them. They provided many assignments and projects from which I was able to understand the subjects much better. There is no better training course to which I could have hoped to devote my time.
A
Avinash

I received my Tally certification from FITA Academy. After enrolling in their tally course, I was able to gain insight into modern tools and approaches. Additionally, I got the opportunity to take part in lectures and projects. The trainers inspired me and were really supportive. After finishing the training, I aced many interviews and was finally hired by a company of my choice.
S
Shreya

In recent years, I have been working as an accountant. On an effort to improve my skills, I enrolled in Tally Training Institute in Coimbatore. I was able to grasp all of Tally's features completely and put them to good use. I felt more confident because my trainer taught using real-world examples and covered a wide range of topics. I heartily advise enrolling in FITA Academy.
Have Queries? Talk to our Career Counselor
for more Guidance on picking the right Career for you!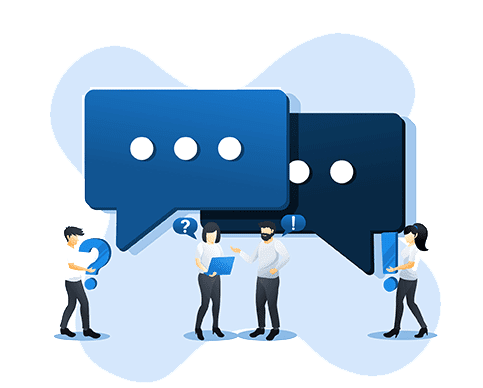 Tally Course in Coimbatore Frequently Asked Question (FAQ)
Additional Information
Tally Accounting is accounting software that supports corporate finances. It is employed for keeping track of a certain company's daily business data. The programme is a user-friendly platform designed to make the challenging daily chores carried out in an organisation more manageable. Tally provides comprehensive solutions for data integrity, inventory management, and accounting standards. Tally provides features that address global business. Tally software is simple to use thanks to its intuitive user interface.
Tally's great performance and quick lag times make it a preferred audit and accounting tool among businesses. Any company, no matter how big or little, may utilise Tally to keep control of all of its basic needs without spending a fortune. The most recent version of Tally ERP 9, which offers enterprise resource planning (ERP) to businesses, debuts a new and very effective version. In addition to accounting, Tally can now reliably carry out a variety of other business operations related to firm resource management.
Tally ERP 9 is one of the most well-known accounting applications in India. It is comprehensive business software intended for small and medium-sized enterprises. It has GST software that achieves the finest possible balance of internal customizability, control, and function. ERP 9 is the most effective accounting programme. This software can communicate with other business applications, including stock, finance, sales, taxes, and more.
Different Job Roles Of A Tally Specialist
An accountant manages all financial issues within a company, including keeping and analysing financial data. They might be in charge of things like payroll processing and bank record verification to keep their company's finances in order. In addition to evaluating financial records and conducting financial audits, an accountant may also be required to compare bank statements, compute taxes, and prepare annual reports.
Accountants need to exhibit the highest level of integrity possible when supervising financial records, and they must have strong communication skills in order to deliver complicated concepts in a simple manner. A great accountant needs to have good interpersonal and communication skills in addition to financial knowledge, which is why FITA Academy offers Tally Course in Coimbatore to help students advance these skills.
Chartered accountants play a wide-ranging and significant role as fully qualified accountants. Briefly said, they examine financial records and offer information about them, with particular attention paid to financial reporting, taxes, business finance, business recovery, and bankruptcy. They are frequently in charge of examining financial records and dispensing financial counsel that the recipient may use to save costs or boost profitability.
Chartered accountants can work in a range of organisations, including governmental and private corporations, as well as industry and public practice. Charted Accountants are responsible for managing funds, conducting financial audits, providing financial advice, working with clients and organisations, offering clients financial counselling, and assessing risks. For a successful career as a Chartered Accountant, our Tally Classes in Coimbatore offer hands-on training in taxing, recording various accounts, and knowledge on how to create accounts.
Auditors check the accuracy and legal compliance of the financial records kept by companies and other organisations. They may be conducting an audit of their own or another organisation's financial records, as well as acting in an advisory capacity by making recommendations for risk- and cost-reduction measures. Auditors check the accuracy and legality of a company's financial accounts to ensure they are accurate and legitimate. They also make sure internal control regulations and rules are followed, which safeguards assets.
In order to verify assets and obligations, auditors examine documents and products. They are also in charge of determining how well internal control systems work. Our Tally Coaching Center in Coimbatore provide extensive knowledge on how to analyse papers, reports, operational practices, and records to ensure that internal control procedures are being followed. A skilled chartered accountant collects, assesses, and summarises operational data and trending information in order to produce specific audit and control reports. Through participation in professional societies, attending educational programs, and reading professional periodicals and content, they have gained technical and practical expertise.
The role of a financial analyst is crucial for the unit of a company in charge of planning and analysing the company's finances. They are in charge of evaluating financial statements and forecasting the company's potential growth. Making future revenue and spending estimates, creating a budget, and estimating the capital structure may all be involved. Our Tally Classes in Coimbatore provide a full understanding of how to oversee a company's financial strategy, which is an important duty of a financial analyst.
The success of the company, as well as improvements and market trends, can be analysed by the analyst to determine the inconsistencies between anticipated values and actual values. The analyst's job is to determine and explain the reasons for these variations. Analysts may routinely share their findings with management and investors, as well as participate in the direction and planning of the business's strategies.
Benefits Of Obtaining Tally Certification from FITA Academy
Obtaining accreditation as a tally specialist opens up job opportunities with organisations that require skilled employees to tally their accounts.
Companies need qualified workers who can respond quickly and decisively without the need for lengthy personnel training.
The safety and reliability of accounting data are significant reasons why organisations use tally certification.
Highly qualified tally professionals have proven their competence and abilities by earning the certification. The complexity of the tally programme will be easy to manage, thanks to your skills.
The accreditation from the Tally Coaching Centre in Coimbatore is a good investment in your future and career. It offers you the ability to grow individually and explore fresh options for employment that align with your interests.
One of the most important factors to consider when considering job alternatives is earning certifications that will allow you to enhance your skill sets in accordance with what businesses now require.
Workers who keep their credentials also remain relevant to prospective employers because certification standards are continuously changing.
It benefits one's career and gives access to future employers.
If you already working in the accounting and financial sector, obtaining certification from FITA Academy will aid you in earning more money.
Due to the numerous job prospects it creates, it will accurately portray your professional development.
You can enlarge your skill set and demonstrate your proficiency in tally by obtaining your certification as a tally professional.
The Best Tally Institute in Coimbatore is offered by FITA Academy, which imparts the skills and confidence needed to start your career in this industry. We provide you with effective strategies that are currently being implemented in this sector. For students who choose certain certification programmes, we provide both general information and personalised counselling. With our ties to more than 1,500+ organisations, you may be sure to land a well-paying position. Our Tally Course in Coimbatore aims to provide the aspirants with the right guidance and resource to help them advance in their careers. Our course is a certification-specific program that recognises and utilises the need for global standards in your field of work. It could be the best choice you can make for your profession, especially given that tally's future looks to be the most promising.