Course Highlights and Why Java Course in Pondicherry at FITA Academy?
The Curriculum of Java Course in Pondicherry will discuss how easeful Java is for creating a variety of online applications.
The course aims to assist the students in recognising the elements of the Java language and how they function in applications.
The instructors will provide rigorous practical sessions for candidates in creating a graphical user interface with Java Swing.
Students will acquire mastery in implementing exceptional handling within Java Applications.
The students will receive hands-on training in Java object-oriented design implementation.
The Java Course will cover the topic of extending Java Classes through inheritance and dynamic building.
The primary goal of the Java course is to give students the ability to design threaded Java programmes effectively.
Read more
Upcoming Batches
| | | | |
| --- | --- | --- | --- |
| 23-09-2023 | Weekend | Saturday (Saturday - Sunday) | |
| 25-09-2023 | Weekdays | Monday (Monday - Friday) | |
| 28-09-2023 | Weekdays | Thursday (Monday - Friday) | |
| 30-09-2023 | Weekend | Saturday (Saturday - Sunday) | |

Classroom Training
Get trained by Industry Experts via Classroom Training at any of the FITA Academy branches near you
Why Wait? Jump Start your Career by taking the Java Training in Pondicherry!
Instructor-Led Live Online Training
Take-up Instructor-led Live Online Training. Get the Recorded Videos of each session.
Travelling is a Constraint? Jump Start your Career by taking the Java Online Course!
Have Queries? Talk to our Career Counselor
for more Guidance on picking the right Career for you!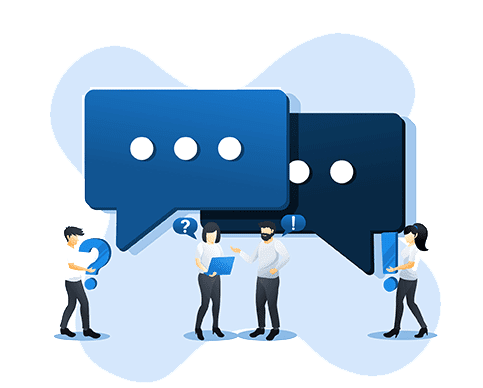 Trainer Profile
Our instructors are highly qualified experts with over 10 years of industry experience.
Our expert-level Java instructors possess an in-depth understanding of Java programming in addition to strong technical and presentational skills.
The instructors at FITA Academy's Java Institute in Pondicherry are engaging and are skilled in explaining complex technical concepts in simple terms so students may understand them.
To help students understand the material, our subject matter experts use a hands-on teaching approach.
During placements, our qualified mentors ensure that the needs and demands of the students are met.
Features
Real-Time Experts as Trainers
At FITA Academy, You will Learn from the Experts from industry who are Passionate in sharing their Knowledge with Learners. Get Personally Mentored by the Experts.
LIVE Project
Get an Opportunity to work in Real-time Projects that will give you a Deep Experience. Showcase your Project Experience & Increase your chance of getting Hired!
Certification
Get Certified by FITA Academy. Also, get Equipped to Clear Global Certifications. 72% FITA Academy Students appear for Global Certifications and 100% of them Clear it.
Affordable Fees
At FITA Academy, Course Fee is not only Affordable, but you have the option to pay it in Installments. Quality Training at an Affordable Price is our Motto.
Flexibility
At FITA Academy, you get Ultimate Flexibility. Classroom or Online Training? Early morning or Late evenings? Weekdays or Weekends? Regular Pace or Fast Track? - Pick whatever suits you the Best.
Placement Support
Tie-up & MOU with more than 1,500+ Small & Medium Companies to Support you with Opportunities to Kick-Start & Step-up your Career.
Java Certification Training in Pondicherry
About Java Certification Training in Pondicherry at FITA Academy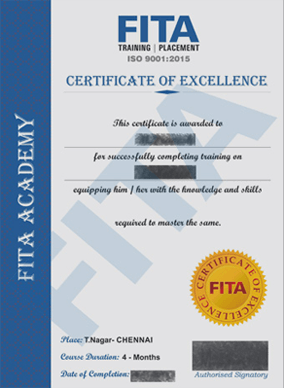 Java Certification Training in Pondicherry
For newcomers in the IT industry, java certification is the key to job advancement. The most excellent way to showcase your talent in the field of information technology is to earn a certification in a Java programme. A Java certification will result in increased pay, improved employment opportunities, and a significant chance of career advancement. Getting a certification from Java Course In Pondicherry will enhance your profession and curriculum vitae in the long run. Candidates with Java certification are valued by several government agencies that make project proposals. The individual increases the likelihood of landing fantastic career possibilities in various prominent companies by earning Java certification. Additionally, candidates who earned a Java programming certification are paid more than non-certified persons. Your marketability will be improved by including your Java certification on your CV, which will help you expand your network.
Professionals with Java certification are more exposed to work chances in the modern IT market. When you acquire the necessary industrial abilities, eminent IT industry professionals worldwide will start to hire you. With the Java Course in Pondicherry at FITA Academy, you will receive current knowledge and cutting-edge skills, enabling you to excel in your career stage. The Java field's salary plan varies depending on the job role, location, experience, and the calibre of the employer.
Have Queries? Talk to our Career Counselor
for more Guidance on picking the right Career for you!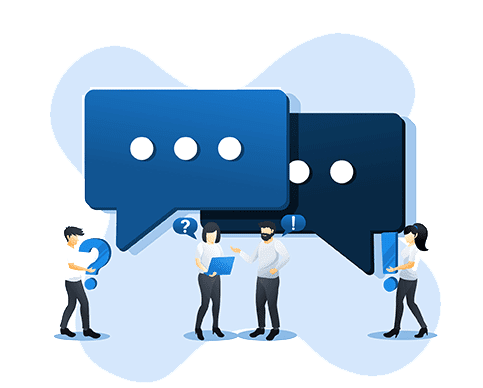 Job Opportunities After Completing Java Course in Pondicherry
Java is used widely and has established itself as a solid foundation for internet development, from web server tools to Android applications. Deciding to pursue a career in Java is both prudent and financially rewarding. Obtaining Java certification is an excellent way for students to enhance their programming skills. It helps them develop essential abilities in object-oriented programming, core Java grammar, and the workings of Java, as well as industry-based skills. For applicants with Java certification, the modern market offers a variety of job choices. A Junior developer is one of this industry's most profitable and in-demand employment roles. The duties of this entry-level position include writing, analysing, testing, and debugging code.
Additionally, a person in this role concentrates on developing new talents to become an expert in their industry. The candidates are promoted to the senior developer position after accumulating professional experience.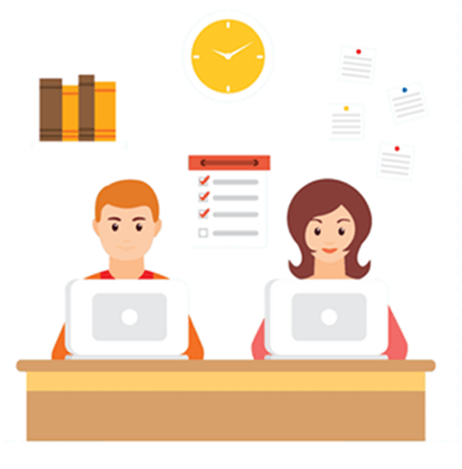 They are given the duty of writing some code, overseeing the management of the project, and reporting to the company's senior executives. They also supervise the company's young developers. They are given the duty of writing some code, overseeing the management of the project, and reporting to the company's senior executives. Our students can also aim to work as Java architects in addition to becoming developers.
A Java architect is responsible for developing and building a solid application layout. Additionally, they categorise the various logic levels that aid in assigning responsibilities to the team members working on a particular project. In addition to the employment opportunities stated above, many more prominent firms are looking to hire people for the following positions: Java web developer, Java android developer, and Java EE developer.
The salary offered in the field of Java varies depending on the position held, the number of years of experience attained in it, and the calibre of the employer. A junior developer with a Java certification and two years of work experience may receive a compensation package of Rs. 5,45,000 annually. On the other hand, a senior Java developer with five years of work experience might anticipate receiving a compensation package of Rs. 7,55,000.
Read more
D
Diya Srinivasan

I had a fantastic experience learning a Java Course in Pondicherry. The course content was comprehensive, and the trainers were highly knowledgeable and supportive. They provided hands-on practical exercises that helped me gain a solid understanding of Java programming concepts. The real-world projects allowed me to apply my knowledge and build practical applications. I highly recommend FITA Academy to anyone looking to learn Java and kickstart their career in software development.
G
Roshan G

The Java Training in Pondicherry was exactly what I was looking for. The trainers were highly experienced and explained complex concepts in a simplified manner. The course covered all the essential topics, including object-oriented programming, data structures, and Java frameworks. The hands-on exercises and assignments helped me strengthen my programming skills. The friendly and supportive learning environment at FITA Academy made the learning experience enjoyable. Thanks to this course, I am now confident in my Java programming abilities and ready to pursue a career in software development.
L
Jenny Francis

I am grateful to FITA Academy for providing an excellent Java Course in Pondicherry. The trainers were patient, approachable, and had in-depth knowledge of Java programming. They encouraged active participation and provided timely feedback on our assignments and projects. The course structure was well-organised, covering both theory and practical aspects. The mock interviews and resume preparation sessions helped me prepare for job interviews. I now work as a Java developer, and I credit my success to the comprehensive training I received at FITA Academy.
M
Rajesh Kumar

The Java course at FITA Academy in Pondicherry was a fantastic learning opportunity for me. The highly skilled trainers guided us through the course with great expertise. The hands-on practice sessions and real-world projects allowed me to apply my knowledge and gain confidence in Java programming. The interactive classroom sessions and group discussions fostered a collaborative learning environment. The career guidance provided by FITA Academy helped me secure a job as a Java developer soon after completing the course. I highly recommend FITA Academy to anyone aspiring to learn Java and excel in the field of software development.
J
Karthick R

Choosing FITA Academy to learn Java was one of my best decisions. The trainers were not only knowledgeable but also passionate about teaching. They patiently clarified all my doubts and provided additional resources for further learning. The course curriculum was up-to-date with industry trends, covering essential topics like Java frameworks and database connectivity. The practical sessions and regular assessments helped me gauge my progress and improve my coding skills. Thanks to FITA Academy, I now have a strong foundation in Java programming and feel confident in pursuing advanced Java concepts. I highly recommend FITA Academy to anyone looking for a top-notch Java Course in Pondicherry.
Have Queries? Talk to our Career Counselor
for more Guidance on picking the right Career for you!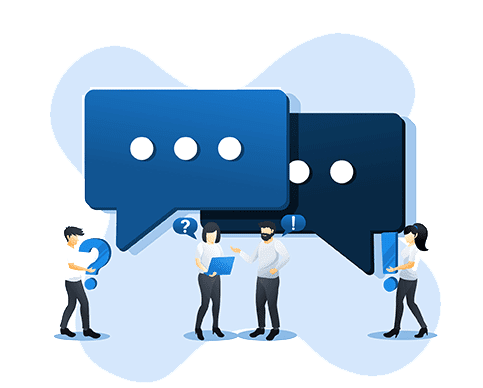 Java Course in Pondicherry Frequently Asked Question (FAQ)
Does FITA Academy provide placement assistance?

FITA Academy guarantees proper placement for all its students and offers 100% placement support. After finishing this course, students can apply for their desired position as a Junior developer, Senior developer, architect, Java web developer, Java android developer, or Java EE developer.
Read more
Additional Information
Java is a versatile and widely-used programming language known for its simplicity, scalability, and platform independence. Developed by Sun Microsystems, Java has become a popular choice for building a wide range of applications, from enterprise-level software to mobile applications and embedded systems. Its object-oriented nature, robust libraries, and extensive community support make Java a preferred language for developers worldwide.
One of the critical strengths of Java is its "write once, run anywhere" principle. Java programs can be compiled into bytecode, which can run on any Java Virtual Machine (JVM), regardless of the hardware and operating system. This platform independence allows Java applications to be easily deployed and executed on different devices and platforms, making it highly versatile and adaptable. Java offers a rich set of libraries and frameworks that simplify application development. The Java Development Kit (JDK) includes a comprehensive standard library, providing various functionalities for tasks like input/output operations, networking, database connectivity, and more. Additionally, Java frameworks such as Spring, Hibernate, and JavaFX provide developers with powerful tools and abstractions to streamline development processes and accelerate application delivery. Join Java Classes in Pondicherry to learn Java and increase your programming skills.
Java's popularity extends beyond its technical capabilities. It boasts a vibrant and active development community, contributing to its ongoing development, enhancement, and support. The community-driven nature of Java ensures that developers have access to a wealth of resources, forums, and open-source projects, facilitating collaboration, knowledge sharing, and continuous learning.
Furthermore, Java's versatility makes it a valuable skill in the job market. Many organisations across various industries rely on Java for their software development needs, creating a high demand for Java developers. With Java expertise, individuals have opportunities for exciting and rewarding careers in areas such as web development, mobile app development, software engineering, and enterprise application development. Get more info by joining FITA Academy's Java Institute in Pondicherry.
Since it is a robust and adaptable programming language, Java provides a wide range of tools and technologies that help developers in all facets of software development. The following are some fundamental devices frequently used in the Java ecosystem:
Integrated Development Environment(IDEs)
IDEs such as Eclipse, IntelliJ IDEA, and Netbeans provide a comprehensive set of features for Java development, including code editing, debugging, refactoring, and building automation. These IDEs streamline the development process, increase productivity, and offer a rich set of plugins and extensions for additional functionalities.
Build Tools
Tools like Apache Maven and Gradle assist in managing dependencies, compiling source code, and packaging Java applications. They automate the build process, allowing developers to focus on writing code rather than manual configuration. These build tools also facilitate project management, testing and deployment. These tools are covered in Java Training in Pondicherry.
Version Control Systems
Git, a distributed version control system, is widely used in Java development to track changes, collaborate with teams and manage source code repositories. Platforms like GitHub, GitLab and Bitbucket provide hosting services for Git repositories, enabling seamless collaboration and code integration.
Testing Frameworks
Java boasts several testing frameworks, such as JUnit and TestNG, which aid in the creation and execution of automated tests. These frameworks assist in writing unit tests, integration tests, and functional tests, ensuring the quality and reliability of Java applications.
Profiling and Debugging Tools
Profilers like VisualVM and YourKit Java profiler help developers analyse their Java applications' performance and memory usage. They identify bottlenecks, memory leaks, and other performance issues, allowing developers to optimise code and improve application efficiency. Debugging tools like jdb and Eclipse's debugger assist in identifying and resolving software defects. More tools are explained in Java Classes in Pondicherry.
Application Servers
Java application servers, such as Apache Tomcat, Jetty, and JBoss/WildFly, provide a runtime environment for deploying and running Java web applications. These servers offer features like servlet containers, JavaServerPages(JSP) support, and enterprise Java frameworks, enabling the deployment of scalable and robust web applications.
Frameworks and Libraries
Java boasts a vast ecosystem of frameworks and libraries, including Spring, Hibernate, Apache Struts, and JavaFX, which expedite application development and simplify complex tasks. These frameworks provide pre-built components, facilitate database connectivity, implement design patterns, and offer user interface development capabilities.
These tools and technologies complement Java's capabilities, empowering developers to build, test, and deploy Java applications efficiently. By leveraging these tools, developers can enhance productivity, maintain code quality, and deliver robust software solutions in the ever-evolving landscape of Java development.
Enrol in our Java Course in Pondicherry at FITA Academy and embark on a journey to master this versatile programming language. Our thorough programme will give you the training and expertise required to succeed in Java development.
No matter your level of programming experience, our knowledgeable instructors will lead you through practical exercises, real-world projects, and industry-relevant curricula. Upon completing this course, students would have a comprehensive grasp of object-oriented programming, a solid foundation in Java fundamentals, and the skills to develop practical applications. Gain the assurance to create Java applications that are dependable, scalable, and secure and that adhere to industry standards. Join us at FITA Academy and unlock a world of opportunities in the ever-growing Java development field.
Read more