Course Highlights & Why Selenium Training in Coimbatore at FITA Academy?
In order to help students ace certification exams, FITA Academy's Selenium Course in Coimbatore is specifically tailored to help with certification.
For practical sessions, our course incorporates real-world projects and live tutorials.
At FITA Academy, we first go over the various Selenium software principles and employ real-time applications to illustrate the ideas.
We provide the Best Selenium Training in Coimbatore by providing a curriculum that integrates all the basic and advanced concepts.
Individuals who have little to no prior knowledge of the topic can also partake.
After each module is finished, practice assignments and exams are offered.
A flexible timetable of both weekend and weekday classes is offered to the students for their convenience.
Additionally, students can also opt between offline and online sessions in the comfort of their homes.
With an established network of more than 1,500+ small and medium-sized businesses, Selenium Training in Coimbatore offers a placement system.
For better job prospects in this field, our course focuses on certification examinations and projects that are relevant to the industry.
Read more
Upcoming Batches
| | | | |
| --- | --- | --- | --- |
| 23-09-2023 | Weekend | Saturday (Saturday - Sunday) | |
| 25-09-2023 | Weekdays | Monday (Monday - Friday) | |
| 28-09-2023 | Weekdays | Thursday (Monday - Friday) | |
| 30-09-2023 | Weekend | Saturday (Saturday - Sunday) | |

Classroom Training
Get trained by Industry Experts via Classroom Training at any of the FITA Academy branches near you
Why Wait? Jump Start your Career by taking the Selenium Training in Coimbatore!
Instructor-Led Live Online Training
Take-up Instructor-led Live Online Training. Get the Recorded Videos of each session.
Travelling is a Constraint? Jump Start your Career by taking the Selenium Online Course!
Have Queries? Talk to our Career Counselor
for more Guidance on picking the right Career for you!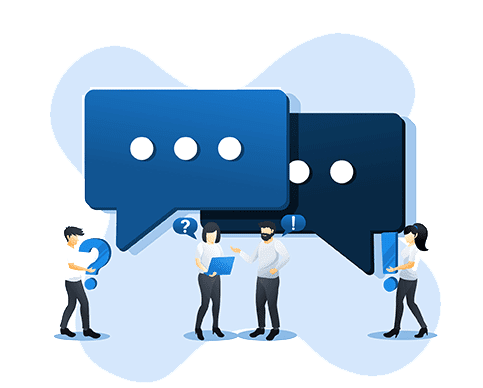 Trainer Profile
FITA Academy provides expert Selenium professionals at their Selenium Training in Coimbatore.
Throughout their careers, the trainers in this course have used Selenium technology to deliver a number of relevant projects.
Our trainers are working professionals with at least eight years of industry experience.
Our trainers make sure that the students fully comprehend its theoretical and conceptual components.
At FITA Academy, students receive hands-on training in software frameworks like TestNG, Junit, and Cucumber.
At our Selenium training in Coimbatore, each class contains only a limited number of students to ensure more engaging interaction sessions.
Our trainers employ adapted materials for the most complex subjects, as well as tools to simplify and improve the learning of the subject.
Features
Real-Time Experts as Trainers
At FITA Academy, You will Learn from the Experts from industry who are Passionate in sharing their Knowledge with Learners. Get Personally Mentored by the Experts.
LIVE Project
Get an Opportunity to work in Real-time Projects that will give you a Deep Experience. Showcase your Project Experience & Increase your chance of getting Hired!
Certification
Get Certified by FITA Academy. Also, get Equipped to Clear Global Certifications. 72% FITA Academy Students appear for Global Certifications and 100% of them Clear it.
Affordable Fees
At FITA Academy, Course Fee is not only Affordable, but you have the option to pay it in Installments. Quality Training at an Affordable Price is our Motto.
Flexibility
At FITA Academy, you get Ultimate Flexibility. Classroom or Online Training? Early morning or Late evenings? Weekdays or Weekends? Regular Pace or Fast Track? - Pick whatever suits you the Best.
Placement Support
Tie-up & MOU with more than 1,500+ Small & Medium Companies to Support you with Opportunities to Kick-Start & Step-up your Career.
Selenium Certification Course in Coimbatore
About Selenium Certification Course in Coimbatore at FITA Academy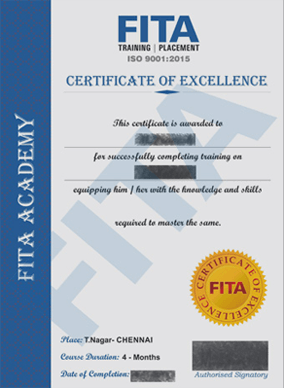 Selenium Certification Course in Coimbatore
Selenium certification can give you an advantage over other applicants. Having the most in-demand abilities on the market can increase your chances of employment, which will enhance your profile. A Selenium certification might boost the applicant's chances of being hired by emphasising the applicant's expertise in the business.
People who choose to pursue Selenium certification today have access to a healthy learning environment for the tool, whether they choose to learn in a traditional classroom setting or from the comfort of their own home through online sessions. A successful career path with lucrative pay packages can be attained by successfully finishing a Selenium certification course.
In order to help our students succeed, our Selenium Classes in Coimbatore recognise their aptitude for creating, managing, and using Selenium and its components. After successfully completing the training, the candidate will be presented with a certificate from FITA Academy. The certificate is accepted and recognised by organisations all around the world as verification of acquired Selenium expertise. This certificate serves as validation of the knowledge and abilities you supposedly gained during the enrolled period. It serves as proof that you completed all the tasks and projects necessary to become a competent Selenium specialist.
>Your mastery of the subject can be verified with a certificate from the FITA Academy. However, by creating certification-oriented programs such as their Selenium Training in Coimbatore, trainers at FITA Academy push students to expand on this knowledge. It aids your resume to stand out from other candidates.
Have Queries? Talk to our Career Counselor
for more Guidance on picking the right Career for you!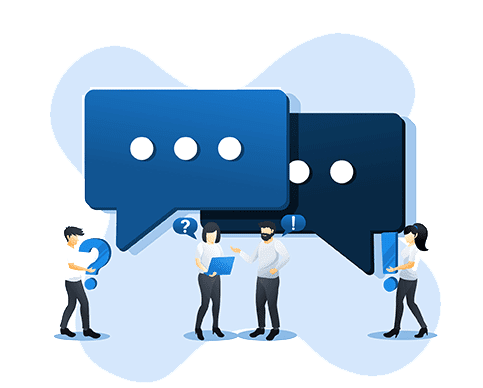 Job Opportunities After Completing Selenium Training in Coimbatore
One of the most popular options for engineers in the software business is Selenium. BusinessWire reports that Selenium is the most well-liked web testing technology, with a staggering 300 per cent increase in job posts over the previous three years. Selenium has the largest adoption rate in open-source automated testing technologies.
Selenium is the most in-demand competence in the testing industry, with significant demand in the US, Germany, UK, India, and other countries where employment is in high demand and generous pay scales are available. Selenium is used by more than 53,000 organisations for web development. Selenium currently supports numerous browsers and languages than the majority of its rivals. It is a special tool that saves both small and large companies money and time. Having a certified accreditation makes it one of the most in-demand abilities. The Selenium skill set is appropriate for people working in the fields of testing, engineering, administration, analysis, enterprise transaction processing (ETL), quality assurance, and automation.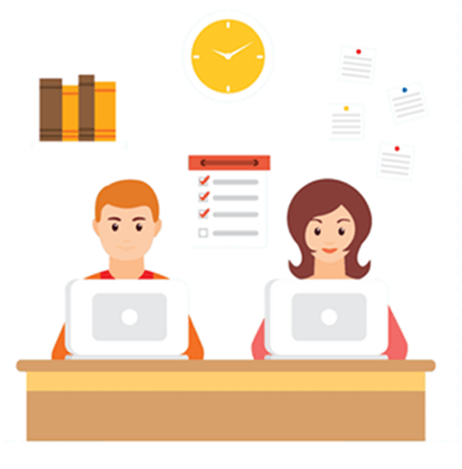 This training program can be useful for computer science graduates, undergrads, or people who want to advance their careers in automation testing. A Selenium Testing fresher can earn up to $97K per year on average. In India, the average salary for the same is about Rs 6.5 lakhs. These numbers alter significantly depending on experience, region, skill, organisation, and position within the business. Students will acquire the skills they need to succeed as experts in the software testing industry through the Selenium course in Coimbatore.
J
Jithesh Babu

Learning from the expert trainers at FITA Academy was a life-changing event. I was able to grasp all of the topics in a short amount of time, and I am amazed by their unique style of teaching. I am glad that I had the time to attend this Selenium Training in Coimbatore and utilise all the resources that were provided to me.
S
Suganya

Despite my lack of computer knowledge, I was able to keep up with my classmates after enrolling in lessons at FITA Academy. The trainer taught using simple explanations that everyone could understand and connect to. Their Selenium Classes in Coimbatore were practice-oriented rather than simply watching a presentation. My trainers were never reluctant to clarify any doubt, even if it meant repeating the same topic.
B
Balaji T

I joined the FITA Academy's Selenium course in Coimbatore. Despite being a beginner, I had no trouble understanding the ideas. I can understand coding very well, thanks to my trainer. They gave me first-hand training and addressed all of my concerns. Joining FITA Academy is the best decision you can make. I am thankful to the trainers and staff of FITA Academy for their support.
L
Lokesh

I was looking to learn fresh and innovative skills to begin my career as a Selenium tester. After joining FITA Academy, their expert trainers have brought positive changes to my skills and profession. From my personal experience, I would say they provide the best Selenium Training in Coimbatore. Many of my peers also share the same sentiments.
S
Sowmya M

I enrolled in the FITA Academy for my Selenium Course in Coimbatore. I had an amazing time working with the experts and staff. Our questions were gladly welcomed and answered by the trainer. I was able to learn through projects and real-time examples given by my trainers. They provide me with several options for placement, helping me to land a job with a multinational corporation.
Have Queries? Talk to our Career Counselor
for more Guidance on picking the right Career for you!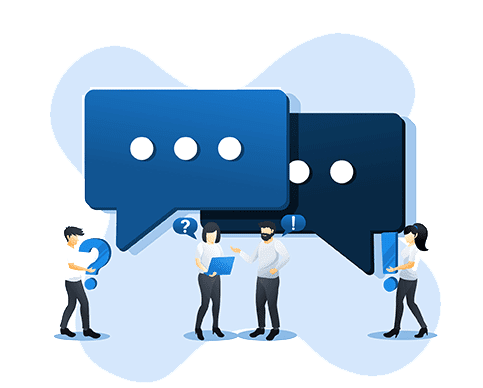 Selenium Training in Coimbatore Frequently Asked Question (FAQ)
Additional Information
Selenium is a tool for software testing. Software testing is a process of verifying various procedures that includes, among other things, error handling, missing data, detecting bugs, and defect maintenance to make sure the market receives the actual requirement. Enrol in the Software Course in Coimbatore to learn more about the various software testing technologies.
Selenium is an open-source automation testing tool. The versatility of Selenium in terms of operating systems, programming languages, and browsers is one of its main advantages. Anyone can use Selenium thanks to its open-source nature. It is a lightweight framework for testing and automating web applications. It enables the creation of test scripts using a single interface tool in a variety of coding languages, including Ruby, Java, Python, Perl, C#, PHP, and NodeJS, among others.
Components of the Selenium Suite
Selenium IDE
Accelerating the response time of the test case is the main objective of the Selenium IDE (Integrated Development Environment). Using Selenium IDE, a developer can modify and debug the script. This makes performing the automated operation simpler. Additionally, the IDE enables you to save your test results so you may update the script later on. An IDE's primary purpose is to execute and validate the test cases that it generates. With only a very basic understanding of Selenium, anyone may use the Selenium IDE.
Selenium RC
A crucial part of the Selenium suite is Selenium Remote Control (RC). Developers can use Selenium RC to make testing code written in many languages easier. This framework guarantees that the web's user-end features perform as intended. A browser session automatically starts and finishes. This task is completed by the client library in RC, which is in-built by default.
Selenium WebDriver
Users can create scripts using any familiar programming language using the Selenium WebDriver framework. Furthermore, it gives permission for cross-browser tests. The major objective of this tool is to verify that the software is operating as intended. The WebDrive utility verifies the proper operation of the specific code for each browser as well as language binding.
Selenium Grid
Parallel execution is the main objective of Selenium Grid. In other words, numerous processors or CPUs work on the same operation simultaneously. Selenium Grid and Selenium RC work together on this process. This is done by selecting a single server to serve as the centre or host computer of the network. From there, a series of commands are delivered across various routes in a randomised web browser.
Today's business demands quick testing, quick deployment, and quick output. Therefore, automation testing is huge right now. Selenium automation is an even better option since it is an open-source technology that testers can experiment with. There is no doubt that a profession in Selenium automation is highly promising and will continue to expand. Additionally, because the fundamental idea of automation is the same while using Selenium Automation, upskilling is relatively convenient.
Since most businesses will always need software for a variety of purposes, and since no piece of software has ever been created without defects, using this free and simple tool will guarantee us a successful career. Numerous multinational corporations (MNCs), including Facebook, Microsoft, Cognizant, HP, Accenture, and others, rely on Selenium and utilise it extensively for testing. They work with Selenium testers who have extensive experience and certification.
Skills required
Identify the Selenium automation testing strategy needed based on business needs.
Make a test strategy and write test scripts.
Maintain current test scripts and regression suites
Participate in agile meetings for assigned projects such as sprint planning, backlog refinement, daily scrum sessions, and more.
Implement regression suites
Offer developers, manual testers, project managers, and stakeholders solutions.
Analyse new tools and APIs
Different Job roles
Selenium Automation engineer
An automation engineer's primary duties include reviewing programmes' functioning and creating automated tests to verify their effectiveness. They also work on bug detection, database installation, and coordinating with the software design personnel. They possess great project management abilities, extensive programming skills, and a sharp eye for detail to succeed as a test automation engineer. For every software application, an expert automation test engineer should create and develop effective test processes.
Selenium Tester
A Selenium Tester is someone who is skilled at performing software testing with the aid of Selenium. A Selenium Tester's job is to conduct automated software testing using Selenium as the primary Test Automation Tool. They must be capable of creating, organising, and carrying out test scripts. They must be able to use their technical and business expertise to carry out the team's test objectives, including testing standards and guidelines. After detecting and rectifying the errors, they make sure that test reports are clear and easily available to the organisation.
Selenium Automation ETL DB Tester
An ETL database tester determines how data moves between databases, including table mapping, data extraction, data format transformation, data loading into target databases, data cleaning, data reporting, etc. This understanding of Automation gained from the Selenium Course in Coimbatore provides students with a solid basis for selecting the best tool for their needs. Ahead of uploading files into the target DB, an ELT TB Tester should perform data integrity tests, validations, and data formatting.
Quality Assurance Analyst
Quality assurance analysts examine all the features and components of the program, game or software before they are made available to the general public to ensure that they are dependable, fully functioning, and user-friendly. They check hundreds of code lines using a test strategy to ensure that there are no errors at all. They search for program vulnerabilities and defects, including an unattractive user interface, and then submit their findings to the program's developers. They might also recommend ways to improve a software program's functionality and correct any system flaws.
Test lead
A test lead's responsibility is to oversee the team or testing effort as they plan, create, and carry out release tests. Implement essential metrics to manage and evaluate the testing process, including execution and error correction, by applying testing techniques, theories, and processes. Apply your knowledge of business and functional areas to the overall test objectives of your team. They also investigate, counsel, and acquire access to assess the needs of system programs. On completing the Selenium Course in Coimbatore, one will be able to recognise the shortcomings and limitations of current systems. In addition, they also assist in identifying and fixing bugs and problems in an application's programming language in accordance with defined testing processes, guidelines, and production standards to verify that programs and applications meet their requirements.
FITA Academy courses incorporate key aspects of Selenium that are required for a future in this industry. Live projects, practical exercises, and details on international certification are all included. Our Selenium Course in Coimbatore is simple to understand and could be taken by students with no prior understanding of the subject.
Our expert trainers are well-known specialists in the field of selenium with years of real-world experience. More than 50,000 people have trusted our certificate programs, and they are now working for different MNCs. Enrol in the Selenium Training in Coimbatore at FITA Academy to kickstart your professional journey by employing the tools and resources provided here.
Read more