Course Highlights & Why Cloud Computing Course in Coimbatore at FITA Academy?
FITA Academy offers Cloud Computing Certification in Coimbatore so that individuals can achieve cloud proficiency and adhere to contemporary industry norms.
Our course offers practical training, experience with real-time projects and case studies related to cloud computing.
Assessments and concept-based exercises are provided at the completion of each unit to ensure thorough learning.
At FITA Academy, we provide instructor-led, live classes for our cloud computing course.
We provide training from the basics on each topic. Both novices and professionals looking for in-depth information can reap the benefits of the blended course offered by Cloud Computing Training in Coimbatore.
Following the completion of each unit, assignments and tests are available for practical and conceptual understanding.
The classes are extremely flexible, with weekday and weekend options available. Students can also choose between fast-track and online classes from the convenience of their own homes.
Participants at the FITA Academy are reviewed on a regular basis by their trainers and advance through the course at a consistent rate.
Our Cloud Computing Training Institutes in Coimbatore provide placement assistance with a network of over 1,500+ small and medium-sized organisations.
Read more
Upcoming Batches
| | | | |
| --- | --- | --- | --- |
| 30-11-2023 | Weekdays | Thursday (Monday - Friday) | |
| 02-12-2023 | Weekend | Saturday (Saturday - Sunday) | |
| 04-12-2023 | Weekdays | Monday (Monday - Friday) | |
| 09-12-2023 | Weekend | Saturday (Saturday - Sunday) | |

Classroom Training
Get trained by Industry Experts via Classroom Training at any of the FITA Academy branches near you
Why Wait? Jump Start your Career by taking the Cloud Computing Training in Coimbatore!
Instructor-Led Live Online Training
Take-up Instructor-led Live Online Training. Get the Recorded Videos of each session.
Travelling is a Constraint? Jump Start your Career by taking the Cloud Computing Online Course!
Have Queries? Talk to our Career Counselor
for more Guidance on picking the right Career for you!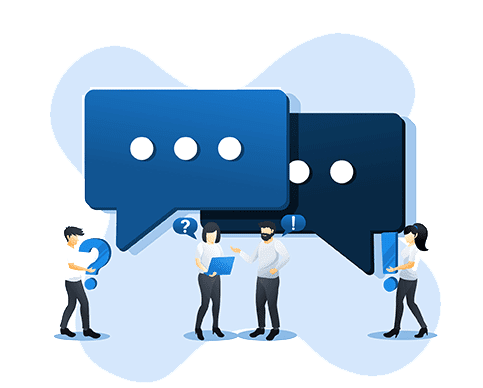 Trainer Profile
Our expert trainers provide extensive training on how to manage and create cloud computing platforms effectively.
Mentors of Cloud Computing Training in Coimbatore impart the cloud computing skills of the students by providing them with hands-on training.
FITA Academy trainers expand the students' knowledge by delivering in-depth training on the most recent techniques relevant to the industry.
Our trainers are skilled experts based in reputable companies with more than 8+ years of expertise using cloud computing platforms and services.
Each batch is limited in size to enhance interaction, which fosters rapport and allows for open communication between the students and trainers.
Our mentors for the Cloud Computing Course in Coimbatore use real-world projects and examples to help students gain practical knowledge of various computing approaches.
FITA Academy trainers offer specially designed course materials that integrate a wide range of tools and technologies.
Our trainers also provide additional help by conducting mock interviews and building resumes.

Learn at FITA Academy & Get Your
Dream IT Job in 60 Days
like these Successful Students!
Features of Cloud Computing Course in Coimbatore at FITA Academy
Real-Time Experts as Trainers
At FITA Academy, You will Learn from the Experts from industry who are Passionate in sharing their Knowledge with Learners. Get Personally Mentored by the Experts.
LIVE Project
Get an Opportunity to work in Real-time Projects that will give you a Deep Experience. Showcase your Project Experience & Increase your chance of getting Hired!
Certification
Get Certified by FITA Academy. Also, get Equipped to Clear Global Certifications. 72% FITA Academy Students appear for Global Certifications and 100% of them Clear it.
Affordable Fees
At FITA Academy, Course Fee is not only Affordable, but you have the option to pay it in Installments. Quality Training at an Affordable Price is our Motto.
Flexibility
At FITA Academy, you get Ultimate Flexibility. Classroom or Online Training? Early morning or Late evenings? Weekdays or Weekends? Regular Pace or Fast Track? - Pick whatever suits you the Best.
Placement Support
Tie-up & MOU with more than 1,500+ Small & Medium Companies to Support you with Opportunities to Kick-Start & Step-up your Career.
Cloud Computing Certification Training in Coimbatore
About Cloud Computing Certification Training in Coimbatore at FITA Academy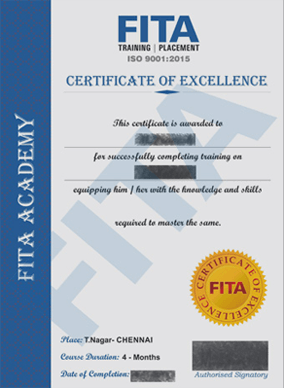 Cloud Computing Certification Training in Coimbatore
Businesses are looking for experienced personnel with cloud computing knowledge to set up a cloud infrastructure within their network. This demonstrates that there is a bigger need for these professionals than there is a supply. Anyone who is certified in cloud computing acquires access to a lot more opportunities than those who don't. A cloud certification will show the recruiter that you have the necessary skills and expertise in cloud services. Having a credential will boost your chances of getting the job and leave a positive impression.
The cloud computing certificate from FITA Academy demonstrates that you possess the competence and knowledge necessary to reduce risks and expenses for an organisation. These skills will make you appear as a trustworthy resource and help you secure big cloud-related contracts. A certificate will enhance your proficiency which will help you ace interviews. Individuals who don't hold a certification miss out on many cloud computing opportunities and prospects.
FITA Academy's Cloud Computing Certification in Coimbatore is a professional credential that proves the student has a thorough understanding of cloud computing technologies and applications. The certification course combines real-time project experience and attests to the candidate's acquisition of the skills necessary to perform as a cloud engineer.
Have Queries? Talk to our Career Counselor
for more Guidance on picking the right Career for you!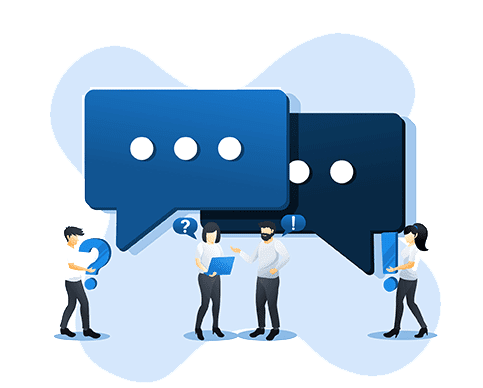 Job Opportunities After Completing Cloud Computing Course in Coimbatore
The market for cloud computing has increased by 35% in the previous year alone. As a result, it has emerged as one of the most in-demand skill sets in the IT sector. FITA Academy's Cloud Computing Certification in Coimbatore opens up exciting opportunities in the cloud computing sector. Studies show that the IT business is fundamentally changing as a result of cloud computing. The cloud industry is expected to produce $1.6 trillion in revenue over the next ten years. Cloud computing is currently employed in various financial, information technology, and telecommunications sectors.
Cloud computing is becoming increasingly used as a tool for businesses to store data and run programmes online. Since so many big businesses have already realised the true potential of cloud computing, there is already a tonne of job possibilities available for cloud computing specialists. The pay scale for these professions rises together with the demand for cloud computing. Strong skill-set holders in the cloud computing industry are paid handsomely.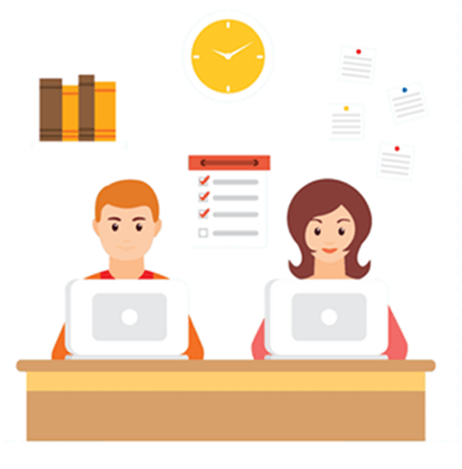 In India, the average annual income for a cloud specialist is Rs 5.4 lakhs. A cloud specialist makes around 106k annually on a global scale. As a Cloud specialist, you can be confident that you will find well-paying work without any concerns, even though salaries will vary depending on the organisation, region, position, and experience. Upon successful completion of the Cloud Computing Course in Coimbatore, you are guaranteed a 100% placement.
S
Sreejith M

As a developer working for an IT company, you have so much competition from other competent developers that you need to do something unique to stand out from the crowd. So I made the decision to enrol in the Cloud Computing Course in Coimbatore at FITA Academy. I received in-depth practical lessons and easy explanations for every concept from my trainer. I have only positive comments about FITA Academy and highly recommend joining here.
K
Krithika

I enrolled at FITA Academy for my Cloud Computing Classes in Coimbatore. It put my time and money spent to really good use. My trainer was helpful and used real-world examples so that we could get a better understanding of the concepts. FITA Academy's placement team was also very helpful and a pleasure to work with. I was able to land my ideal job with their assistance.
V
Vandit

The Cloud Computing Institute in Coimbatore was incredibly helpful to me. The lessons were insightful and engaging. My trainer gave us many opportunities to work hands-on with various projects and case studies. I could effectively implement each concept into use by myself. I appreciate my trainers for giving me the motivation and guidance to keep heading in the right direction.
G
Gokul R

I finished my Cloud Computing Training in Coimbatore at FITA Academy. Thanks to my trainers, I was able to progress in my career and enhance my skills. The staff were likewise very friendly and welcoming. I could get in touch with my trainers anytime to clear my concerns. I had a wonderful experience at FITA Academy.
A
Arjun K

I learned a lot more than I imagined throughout my course at FITA Academy. The Cloud Computing Course in Coimbatore helped me pick up many tools and strategies. The classes were quite enjoyable. I am now working as a Cloud Engineer in an IT company thanks to the placement support offered by FITA Academy. They supported me in overcoming obstacles and improving my skills.
Have Queries? Talk to our Career Counselor
for more Guidance on picking the right Career for you!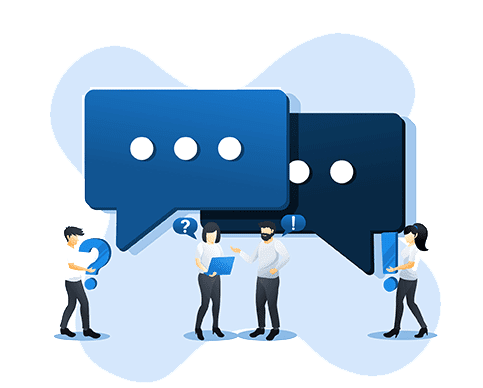 Cloud Computing Course in Coimbatore Frequently Asked Question (FAQ)
What are the study tracts offered at FITA Academy?

We deliver the Best Institute for Cloud Computing in Coimbatore by providing a timetable customised for each of our students based on their needs. We provide flexible classes, offering both weekend and weekday sessions. Students can choose between regular-paced, fast-track, offline and online classes in the comfort of their homes and to satisfy their personal schedules.

Does FITA provide placement assistance after the course completion?

In order to provide our students with the best job options, FITA Academy has partnered with over 1,500+ local, medium-sized, and large businesses. In addition, we have an active workforce that assists all of our participants in finding jobs. Our team continues to support students by keeping them updated with the drives and conducting mock interviews and group discussions.

Where can I find more information about the Cloud Computing Institute in Coimbatore?

Any questions you have will be addressed by our dedicated team at FITA Academy. Kindly contact us during office hours only. Alternatively, you can request a callback from our website or contact us through email.
Read more
Additional Information
Cloud computing is a system that stores, manages, analyses, and accesses data through the internet instead of using a local host or computer hard drive. Data is kept on distant servers in cloud computing so that it can be accessed online from any place. Using cloud computing, a business can drastically lower the cost of maintaining and storing local data.
Computing in the cloud refers to the on-demand availability of computer resources, particularly computing power and data storage, without the need for active or direct user management. Cloud computing is the practice of sharing these resources across the internet. Our Cloud Computing Course in Coimbatore offers hands-on training on a variety of cloud computing applications. Customers can access computers, apps, and data by using the internet with the aid of cloud computing.
Types of Cloud
Public Cloud
Public clouds are managed by independent organisations that provide cloud services to the general public online with pay-as-you-go billing options. They offer strategies for lowering the price of IT infrastructure and making it an attractive option for balancing peak loads on local infrastructure. Public clouds are the preferred option for small businesses since they can start their operations without making sizable initial investments by relying only on public facilities for their IT needs. One of the crucial characteristics of public clouds is multitenancy. A public cloud is made to support numerous users, not just one specific client. A user needs a private, isolated virtual workspace that is not shared with other users.
Private Cloud
Users of private clouds have access to dynamically allotted computing resources through shared systems that run on a private network. Instead of the pay-as-you-go model employed in private clouds, there may be supplementary plans that control cloud usage and appropriately charge the different departments or sections of an organisation. Private clouds are provided by HP Data Centers, Ubuntu, Microsoft, and other businesses. Specific jobs, such as dependable clustering, platform restoration, system surveillance, management, data replication and other dependable services, are carried out using private clouds.
Hybrid Cloud
A diverse networking system called a hybrid cloud integrates private and public cloud resources. Because of this, they are often referred to as heterogeneous clouds. A major drawback of private installations is their inability to scale on demand and efficiently manage peak loads. Here, public clouds are necessary. A hybrid cloud, therefore, functions by fusing public and private clouds. It costs cheaper to produce than other clouds since it uses a distributed structure. The data transfer procedure has the least amount of delay possible while still being efficient, quick and affordable. Safety is the most important factor. Hybrid clouds are safe and secure since they employ a distributed system network.
Community Cloud
community clouds are systems that combine the features of many clouds in order to meet the particular needs of a given sector, community, or business. It might be difficult for businesses to divide their tasks. Companies that have similar issues or responsibilities pool their infrastructure services in a community cloud. The cloud may be controlled by a business or a third party. They are efficiently used in the media, medical, and scientific fields.
A cloud expert is in charge of moving data and services to the cloud. The entirety of the cloud infrastructure, including environment setup and application installation, is managed by professionals in cloud computing. Professionals working in the cloud are also well-versed in the requirements of each organisation, and they can choose the right cloud platform or service for them.
A cloud expert is responsible for handling any data storage concerns, as well as advising and assisting business owners in choosing the best provider for them. Many companies have in-house cloud computing specialists that may offer them specialised guidance and solutions for their large datasets. Our Cloud Computing Training in Coimbatore is centred on extensive practical training based on the most recent industry standards, professional ethics and requirements.
Different Job Roles Of A Cloud Specialist
Cloud Solution Architect
They are IT professionals with the skills and knowledge to ensure that a company's cloud systems are up to date, run smoothly with low downtime, and meet the operational needs of the business. The responsibilities of a cloud architect include developing and implementing cloud solutions to meet the technical and non-technical needs of the organisation. A certified cloud architect needs to be an expert in networking, data storage, and security protocols to develop and support business cloud computing solutions. A cloud architect collaborates with a number of experts, including IT professionals, to create and maintain networking and cloud computing systems for an organisation. Enrol in Cloud Computing Classes in Coimbatore to receive firsthand practical training using cloud solutions.
Azure Architect
An Azure Cloud Architect is a subject expert who works closely with consumers and integrates a broad technical skill set. They possess in-depth industry knowledge and business skills that aid in the implementation of technical solutions which are optimised for the customer's business strategies regarding technological transformation, productivity, and cloud adoption. This position entails advising stakeholders and translating business requirements into designs for reliable, safe, and scalable Azure solutions. When putting Azure solutions into practice, an architect works with managers, programmers, and other professionals.
Cloud Engineer
Cloud Engineers are IT professionals in charge of creating and managing their organisation's cloud platform. They might take on more specialised jobs like building solutions or creating software for cutting-edge platforms. A cloud engineer is in charge of a variety of activities, such as assessing a company's cloud infrastructure and monitoring its capacity and scalability. A good cloud engineer needs to be an expert general programmer to ensure they can understand and implement code as required. They must also be excellent leaders because they collaborate with a team of IT experts to create and maintain the infrastructure of the business. All the recent tools and technologies are provided at our Cloud Computing Training Institutes in Coimbatore to guarantee a successful career as a Cloud engineer.
AWS Engineer
Configuring, maintaining, and creating web applications on a cloud platform are the responsibilities of an AWS developer. AWS developers must be proficient in the core AWS services and follow industry best practices for security and scalability. An AWS engineer is well-versed in cloud security resources. They are competent in developing and maintaining cloud-based applications. There are many opportunities for a career as an AWS developer. Understanding of essential AWS architecture and practises such as the AWS Shared Responsibility Framework, project and software management, container usage in the design process, and other major AWS services is essential for this role. Our AWS Course in Coimbatore provides practical experience with AWS services to ensure a successful career.
Cloud Developer
Developers are professionals who specialise in building and designing efficient websites, software, apps, and other products from scratch, with or without the help of pre-made templates and resources. A proficient cloud developer designs and develops computer programmes and applications. Cloud developers also generate solutions using the same software and techniques that other IT engineers do. However, these professionals use a cloud-based platform to access their resources. The primary responsibilities of these professionals are to set up and manage their company's cloud platforms. Their duties also include designing, developing, analysing, and maintaining the organisation's cloud systems.
DevOps Engineer
DevOps engineers play an essential role when it concerns DevOps operations. Regular software testing, development, and version changes are required by the DevOps process. DevOps engineers should be familiar with the fundamentals of programming languages. They will tackle the coding and programming necessary to connect the codes along with the members of the development team. Our expert trainers at DevOps Training in Coimbatore provide extensive knowledge of DevOps operations and prospects.
We adopt all pertinent certification and sector-specific training topics at FITA Academy. All of the learning routes for role-based certifications can be completed using the principles covered in this course. You will quickly develop Cloud computing skills through module-based assignments and exams, real projects, and hands-on practical sessions.
Students enrolled in the FITA Academy's Cloud Computing Course in Coimbatore have a 100% success rate in clearing certification exams to date. To maximise learning, this course is open to both IT professionals and students from all backgrounds and academic specialities. Your professional career will get off to the best start possible under the guidance of our expert trainers at FITA Academy, who will shape you into a skilled cloud computing specialist.