Course Highlights & Why AWS Course in Coimbatore at FITA Academy?
FITA Academy offers an accredited AWS Course in Coimbatore that integrates skills required to meet the industry needs.
Our course provides hands-on training using real-time projects and case studies related to AWS.
At the end of each module, concept-based tests and exercises are provided to provide a thorough understanding.
Every topic relevant to AWS is covered from scratch. We provide a blended syllabus to satisfy the needs of newbies and professionals looking for in-depth knowledge.
The classes are extremely flexible, with weekday and weekend options available.
Additionally, you have the option of taking fast-track and online classes from the convenience of your home.
The students will learn from our trainers how to efficiently deploy and develop the AWS System.
Our AWS Training in Coimbatore has a network of more than 1,500+ small and medium organisations as part of its placement system.
Read more
Upcoming Batches
| | | | |
| --- | --- | --- | --- |
| 23-09-2023 | Weekend | Saturday (Saturday - Sunday) | |
| 25-09-2023 | Weekdays | Monday (Monday - Friday) | |
| 28-09-2023 | Weekdays | Thursday (Monday - Friday) | |
| 30-09-2023 | Weekend | Saturday (Saturday - Sunday) | |

Classroom Training
Get trained by Industry Experts via Classroom Training at any of the FITA Academy branches near you
Why Wait? Jump Start your Career by taking the AWS Training in Coimbatore!
Instructor-Led Live Online Training
Take-up Instructor-led Live Online Training. Get the Recorded Videos of each session.
Travelling is a Constraint? Jump Start your Career by taking the AWS Online Course!
Have Queries? Talk to our Career Counselor
for more Guidance on picking the right Career for you!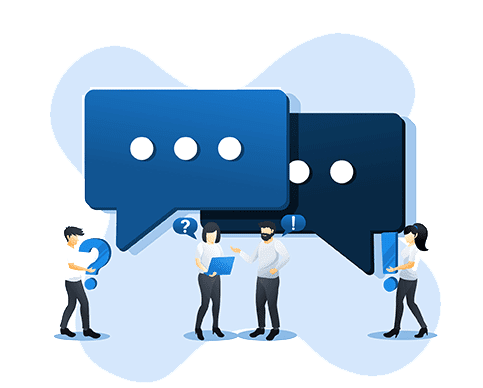 Trainer Profile
Trainers at FITA Academy work for reputed organisations and have over 8+ years of experience in cloud computing.
Each batch has a limited number of participants to maximise engagement, which fosters rapport-building and facilitates communication between the students and trainer.
The trainers of our AWS Course in Coimbatore offer hands-on training by making use of various AWS tools and techniques.
For a comprehensive understanding of different concepts and applications, our trainers share the knowledge gained from their professional experiences.
Our trainers are AWS-certified experts who have spent the majority of their careers deploying and using AWS solutions and services.
They provide the students with practical training on different cloud platforms and its applications by exposing them to real-world projects and scenarios.
During the AWS Training in Coimbatore, our mentors cover the most recent modifications or releases to the AWS architecture and associated certifications.
In order to succeed in interviews and make a good impression on recruiters, our trainers also help the students improve their resumes and hone their interpersonal skills.
Features
Real-Time Experts as Trainers
At FITA Academy, You will Learn from the Experts from industry who are Passionate in sharing their Knowledge with Learners. Get Personally Mentored by the Experts.
LIVE Project
Get an Opportunity to work in Real-time Projects that will give you a Deep Experience. Showcase your Project Experience & Increase your chance of getting Hired!
Certification
Get Certified by FITA Academy. Also, get Equipped to Clear Global Certifications. 72% FITA Academy Students appear for Global Certifications and 100% of them Clear it.
Affordable Fees
At FITA Academy, Course Fee is not only Affordable, but you have the option to pay it in Installments. Quality Training at an Affordable Price is our Motto.
Flexibility
At FITA Academy, you get Ultimate Flexibility. Classroom or Online Training? Early morning or Late evenings? Weekdays or Weekends? Regular Pace or Fast Track? - Pick whatever suits you the Best.
Placement Support
Tie-up & MOU with more than 1,500+ Small & Medium Companies to Support you with Opportunities to Kick-Start & Step-up your Career.
AWS Certification Training in Coimbatore
About AWS Certification Training in Coimbatore at FITA Academy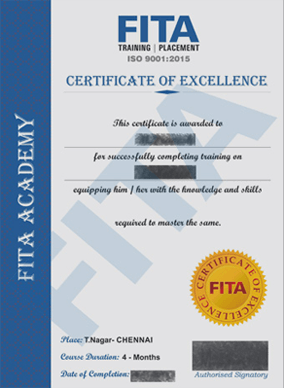 AWS Certification Training in Coimbatore
The goal of the AWS Training in Coimbatore is to provide aspirants with the skills and information required to begin practising as an AWS cloud professional. Along with training on the storage and networking facets of the AWS cloud, the curriculum will help you learn in-depth information about how to create, plan, and deploy the applications within it.
A certificate of course completion is given to the participant when they successfully complete the AWS Course in Coimbatore. A majority of organisations accept this degree as evidence of your expertise in this field. With the right certifications, you may be able to stand out from the other developers and gain access to opportunities for progress and promotion. It serves as proof that you completed all the tasks and projects necessary to become a competent AWS expert.
Organisations all across the world accept and recognise the FITA Academy certificate as evidence of acquired knowledge and proficiency in AWS. Essentially, this is an asset you make at present to improve your quality of life later on. You can be certain that you will earn a better income with this certification than other individuals. Our AWS Certification in Coimbatore serves as proof of your understanding of the ideas and abilities you picked up over the course period. You'll be confident in your ability to handle assignments and real-time projects after earning the certification.
Have Queries? Talk to our Career Counselor
for more Guidance on picking the right Career for you!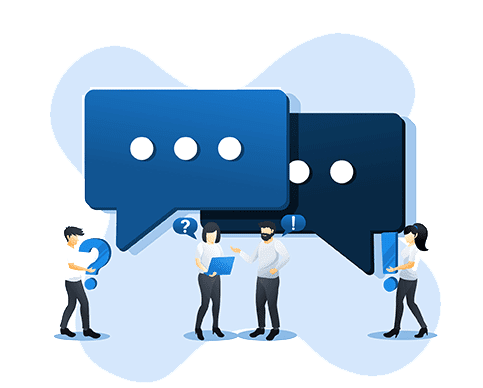 Job Opportunities After Completing AWS Course in Coimbatore
Being the original public cloud service to enter the market in 2006, AWS had a seven-year head start on its competitors. AWS fully benefited from this advantage and has since become the public cloud service provider with the fastest rate of growth. Since 2021, AWS has expanded dramatically by 17%.
By the end of the year, AWS sales will have surpassed $125.9 billion. The majority of professionals who have integrated AWS into their workspace reported a higher task success rate. People interested in careers in engineering, testing, administration, analytics, business operations, web product development, and devops operations will find this skill useful.
There are over 28,000 job vacancies for AWS Engineers and similar positions listed on various job portals, and these numbers will only grow with time. These job descriptions include those for AWS Developer, AWS Architect, UIpath Developer, AWS Engineer, Application Developer, AWS Tester, Senior Software Engineer, and others. Mphasis, Accenture, IBM India, Cognizant Technology, and KPMG are a few companies that actively hire AWS-certified employees.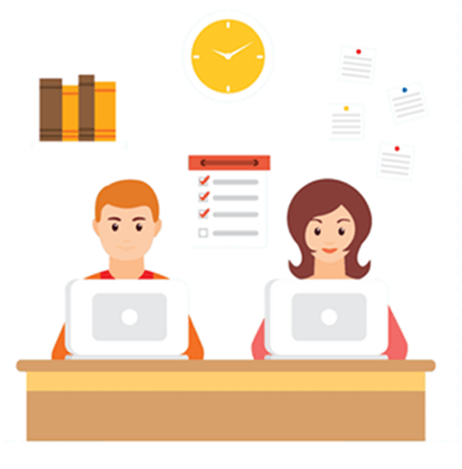 An AWS cloud developer in India makes an average income of 6 lakhs. Meanwhile, the global average pay is $105k per year. Although salaries can vary depending on region, organisation, and expertise, as an AWS developer, you can be confident that you will find a well-paying position. After completing the course, AWS Training in Coimbatore ensures a successful future by providing placement opportunities.
V
Vihaan

For the past three years, I have been working as a Solutions Architect with the same MNC. I began to feel that my job had become stagnant and that I should engage more in studying. After the recommendations of my peers, I enrolled in the AWS Course in Coimbatore at FITA Academy. I had a worthwhile experience. The course taught me many new understandings and helped me grow in my career.
A
Ankitha

I was able to learn more than I had anticipated during my AWS training in Coimbatore at FITA Academy. My trainer taught by using real-life instances, which helped me understand the concepts much better. It has helped me handle AWS software with ease. I am incredibly grateful to the FITA Academy trainers and team for their constant support.
J
Jayashree

I have recently finished the FITA Academy's AWS Course in Coimbatore. I can say that my time and money were well spent. The teacher was pleasant and made an effort to keep the session lively and interesting. It was also a pleasure to work with the FITA Academy's placement team.
S
Sadik

As a developer working for an IT company, you have so much competition from other developers that you need to do something unique to stand out from the crowd. So I enrolled at FITA Academy for their AWS Certification in Coimbatore. My trainer provided detailed explanations for each concept and offered in-depth practical sessions. I only have positive things to say about my time at FITA Academy.
M
Mukhilan

I completed my AWS Training in Coimbatore at FITA Academy. The live classes provided me with a lot of expertise. It was wonderful to learn about the methods and put them into practice on my own. I wish to repay my mentors by putting the skills they've taught me to good use.
Have Queries? Talk to our Career Counselor
for more Guidance on picking the right Career for you!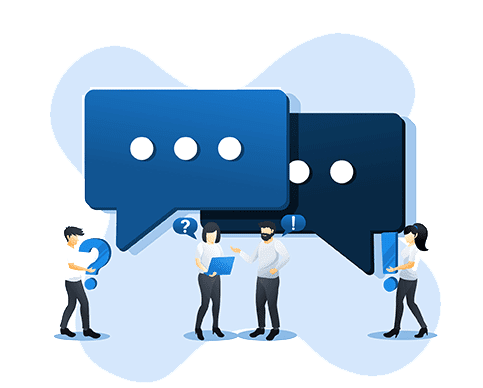 AWS Course in Coimbatore Frequently Asked Question (FAQ)
What are the objectives of the AWS Course in Coimbatore?

Understand the fundamentals of cloud computing to gain an understanding of Amazon Web Services.
Learn how to use the AWS console and account.
Analyse the cost and cost-cutting measures.
Discuss IAM users, groups, and procedures.
Elastic Load Balancing should be developed and tested using several EC2 instances.
Utilise AWS to make dependable, scalable, and highly accessible platforms.
Find out how to use the AWS cloud database to store, retrieve, and protect files and data.
Explanation of VPC logs, peering, and Access points
Implement AWS for data ingress and egress.
Utilise AWS for text and image automation.
Employ the Amazon Web Services platform to create and design apps.
Investigate the AWS principles, techniques, and tools.
Use your knowledge to obtain certificates according to your career requirements.

How is AWS Certificate beneficial?

With certification, the momentum of your career will only increase. Because the vast majority of businesses utilise AWS solutions to operate their applications and because AWS is the industry leader in cloud services with a 33% profitability and a 49% growth rate globally. Being a backend developer increases your chances of employment because most sophisticated algorithms use Amazon S3 services. Most startups prefer employees that have experience using Amazon S3 for various computations. Our AWS Certification Training in Coimbatore provides verified certification that is sufficient to authenticate your proficiency in the subject.

What are the requirements for joining the AWS Course in Coimbatore?

There are no requirements for joining FITA Academy. Our mentors will teach all the methods and usage of AWS from scratch. We aim to help you take your first steps with AWS and grow into a professional AWS developer.

How are the classes for AWS Training in Coimbatore scheduled at FITA Academy?

The classes offered by FITA Academy are flexible. There are weekday and weekend classes available for the courses. For your convenience, we also have offline, online and fast-paced classes. Each class contains a maximum of 5 students to ensure optimum interaction and student-centred sessions.

Will FITA Academy help with my placements after the course completion?

We are glad to say that we have partnered with 1,500+ small and medium-sized organisations. FITA Academy provides the Best AWS Training in Coimbatore by offering an active placement cell that helps our students find their dream jobs. Our team conducts mock interviews and helps to build a strong resume to enhance your hiring chances.
Read more
Additional Information
The most popular cloud platform in use today is called Amazon Web Services, or AWS. AWS is an affiliate of Amazon.com. It is among the top service providers for things like computing, storage, IoT, security, apps, tools, services, analytics, networking, etc. AWS offers affordable prices for people, businesses, and the government as a reliable and secure name in cloud computing.
AWS, a rapidly expanding cloud computing service provided by Amazon, enables developers to create web-based applications without bothering about infrastructure. Contrary to typical server farms, which run servers around-the-clock to handle peak needs, these apps are housed on AWS's cloud services and only use resources on demand. The programming languages Javascript, Python, PHP, CSS3, .NET and others can be used to create these applications.
Amazon Web Services (AWS) is the most popular cloud computing service in the world, boasting over a million active users. AWS provides a far greater variety of services and more capability when compared to other cloud providers. With the widest collection of databases created especially for different applications on AWS, users can pick the best tool to complete the task at the best price and performance.
Components of AWS
1. Data Management and Data Transfer
To run HPC applications on the AWS cloud, the required data must be moved into the cloud. There are several data transport techniques that can be used to deliver enormous amounts of data securely. This resolves issues with costly networks, security challenges, and delayed transfer. The data transfer process between local storage and the AWS cloud can also be automated. There are ways to connect discretely to AWS from your location. As a result, the network's cost is reduced, its capacity is increased to provide more throughput, and network stability is ensured.
2. Compute & Networking
There are several compute instances offered, and they may all be customised to match your needs. Additionally, it looks after monitoring your application and adjusting its capacity to keep a reliable and constant performance. Additionally, building up application scalability across numerous services and resources takes some time. The enhanced networking options of AWS enable more bandwidth and reduced inter-instance delay.
3. Storage
When selecting a High-Performance Computing solution, the cost and storage alternatives should be considered. Block, object, and file storage options that are flexible and allow for the storage of both persistent and transient data are available through AWS services. It allows memory quantities to be distributed according to the needed size. You can save and retrieve a variety of different types of data on the cloud without making any data transmission efforts. Additionally, you can use AWS services to transfer your load from on-premises to the cloud.
4. Automation and Orchestration
To leverage the most of the service, you must automate both the task submission and scheduling processes. You can carry out thousands of batch computing operations with AWS services since they dynamically allocate computer resources based on demand.
5. Operations and Management
The task of monitoring the network and reducing costs falls to the system administrator. Numerous management and monitoring services are available to assist one in optimising resource consumption, managing the application, obtaining a full view of programmes and services, and responding to success factors.
6. Visualisation
Using AWS services, you may immediately assess the results of design models without transferring a sizable amount of data. The dynamic programmes can now be supplied to any computer across a shared network and accessed remotely.
7. Security and Compliance
To execute apps in the cloud, you must understand legal safety and security administration. AWS provides a number of rapid templates and safety services that aid in securing the AWS network and preserving customers' privacy and information.
The world's biggest cloud computing infrastructure having the largest and most active community is provided by AWS. AWS allows you to explore and produce more quickly by utilising cutting-edge technologies. As far as cloud computing environments go, AWS is made to be the most flexible and secure one. Startups, major enterprises, and governmental organisations are just a few of the many types of clients who utilise AWS. The security requirements of the military, major banks, and other high-security institutions are met by the architecture of AWS. AWS has maintained its position as the market leader despite the abundance of cloud computing providers. One of the numerous factors contributing to the demand for AWS computing experts is its popularity.
Roles and responsibilities of an AWS cloud specialist
AWS Developer
Amazon Web Services platform provides a large range of services that are always expanding. Therefore, it is essential for a developer to be aware of the latest features and have the skills to apply them. AWS resources like EC2 instances, S3 buckets, RDS instances, and others should be easy to create and manage for an AWS Developer. They need to be able to utilise the Amazon console, command-line interface (CLI), and API to manage and provide resources. With the aid of practical experience provided at the AWS Course in Coimbatore, you will be able to become proficient AWS Developers by working with cutting-edge cloud technologies.
AWS Architect
The role of an AWS Architect is crucial in the cloud computing field. AWS Architects are in charge of creating and implementing AWS-based solutions for their organisations. To be able to select the appropriate AWS service for a given circumstance, they must be thoroughly conversant with all AWS services.
UI path Developer
An RPA tool called UI Path enables users to create software agents or robots to automate business procedures. Designing, creating, and launching UI path robots are all part of the job of a UI path Developer. The UI path Developer job role requires candidates to have experience in programming languages such as Java, C#, or Python. They must also be able to work with various automation tools and platforms. In addition, developers must be able to understand business processes and how they can be automated. Our Amazon Web Services Training in Coimbatore provides extensive training on understanding business processes and how they can be automated.
AWS Engineer
An individual who is in charge of designing, implementing, and managing cloud-based solutions on the Amazon Web Services platform is known as an AWS engineer. Because of the expanding popularity of cloud computing, AWS engineers are in great demand. Many firms are moving to the cloud in order to benefit from its versatility and expandability. Become an AWS engineer by acquiring strong technical skills and experience in system administration, networking, and data storage at our AWS Training Institute in Coimbatore.
Application Developer
Computer expert who builds and creates apps for software products are called application developers. To design, build, test, and execute software applications, they collaborate with the management and customers of the business. A good understanding of computer programming languages, the ability to work autonomously, and great problem-solving abilities are all requirements for an application developer. Additionally, they must have knowledge of several software development processes.
AWS Tester
The job of an AWS Tester is to evaluate the security, functionality, and dependability of Amazon Web Services (AWS) cloud computing infrastructure. To find problems and potential dangers, they collaborate with system administrators, programmers, and other stakeholders. AWS testers must be proficient programmers and possess an in-depth understanding of AWS services in order to test these products. They must also be able to work with various automation tools to help automate the testing process.
At FITA Academy, we incorporate all essential certification and training topics. You will become proficient in AWS by practising using the assignments, evaluations, real-world projects, and practical training sessions offered here. Our instructors are experienced professionals who have worked with AWS for years, and our training program is specially designed to meet all the industry needs.
FITA Academy provides the best AWS Training in Coimbatore by employing various AWS tools and software. Our course is open to both IT professionals and students from all backgrounds and academic fields. FITA Academy's trainers will shape you into competent AWS developers to jumpstart your professional career.
Read more