Course Highlights & Why DevOps Training in Coimbatore at FITA Academy?
FITA Academy offers the Best DevOps Training in Coimbatore by providing modified coursework that is curated towards DevOps certifications and to improve professional credibility.
Learn how to use DevOps tools like GIT, Maven, Jenkins, Ansible, Puppet, Docker, Nagios, Kubernetes, and many more at FITA Academy.
All topics are completely covered in the DevOps certification in Coimbatore. Both amateurs and specialists seeking in-depth knowledge can benefit from its blended learning options.
All topics are completely covered in the DevOps certification in Coimbatore. Both amateurs and specialists seeking in-depth knowledge can benefit from its blended learning options.
The course offers learners a flexible schedule. For the comfort of the students, FITA Academy provides weekday sessions as well as weekend sessions.
Both live online sessions and offline classes are available to aspirants.
Our DevOps course in Coimbatore offers in-depth training through case studies and live projects.
FITA Academy has partnerships with more than 1,500+ organisations to guarantee a successful career.
Read more
Upcoming Batches
| | | | |
| --- | --- | --- | --- |
| 23-09-2023 | Weekend | Saturday (Saturday - Sunday) | |
| 25-09-2023 | Weekdays | Monday (Monday - Friday) | |
| 28-09-2023 | Weekdays | Thursday (Monday - Friday) | |
| 30-09-2023 | Weekend | Saturday (Saturday - Sunday) | |

Classroom Training
Get trained by Industry Experts via Classroom Training at any of the FITA Academy branches near you
Why Wait? Jump Start your Career by taking the DevOps Training in Coimbatore!
Instructor-Led Live Online Training
Take-up Instructor-led Live Online Training. Get the Recorded Videos of each session.
Travelling is a Constraint? Jump Start your Career by taking the DevOps Online Course!
Have Queries? Talk to our Career Counselor
for more Guidance on picking the right Career for you!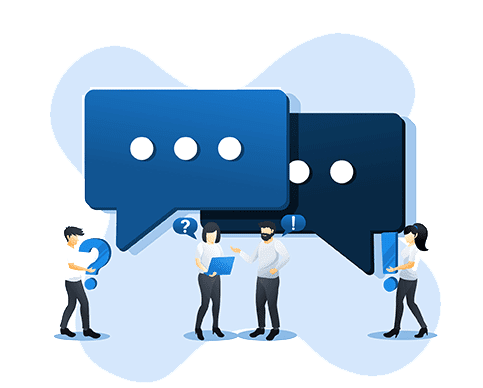 Trainer Profile
Our trainers of DevOps Training in Coimbatore have more than 8+ years of experience employing devops in their careers at reputed organisations.
By sharing their knowledge gained from practical experience, our trainers provide extensive training experience.
Trainers routinely direct interactive sessions so that students can ask questions and get advice on how to improve their DevOps skills.
To provide practice and exposure to real-world implementations, our trainers of DevOps Certification in Coimbatore at FITA Academy use real-world projects and practical exercises.
Each batch will have no more than 5 participants in order to provide an interactive experience.
Participants of our DevOps Course in Coimbatore are given both theoretical and practical knowledge of various subjects from their mentors.
Our trainers offer further help with resume writing and job interviews.
Features
Real-Time Experts as Trainers
At FITA Academy, You will Learn from the Experts from industry who are Passionate in sharing their Knowledge with Learners. Get Personally Mentored by the Experts.
LIVE Project
Get an Opportunity to work in Real-time Projects that will give you a Deep Experience. Showcase your Project Experience & Increase your chance of getting Hired!
Certification
Get Certified by FITA Academy. Also, get Equipped to Clear Global Certifications. 72% FITA Academy Students appear for Global Certifications and 100% of them Clear it.
Affordable Fees
At FITA Academy, Course Fee is not only Affordable, but you have the option to pay it in Installments. Quality Training at an Affordable Price is our Motto.
Flexibility
At FITA Academy, you get Ultimate Flexibility. Classroom or Online Training? Early morning or Late evenings? Weekdays or Weekends? Regular Pace or Fast Track? - Pick whatever suits you the Best.
Placement Support
Tie-up & MOU with more than 1,500+ Small & Medium Companies to Support you with Opportunities to Kick-Start & Step-up your Career.
DevOps Certification Course in Coimbatore
About DevOps Certification Course in Coimbatore at FITA Academy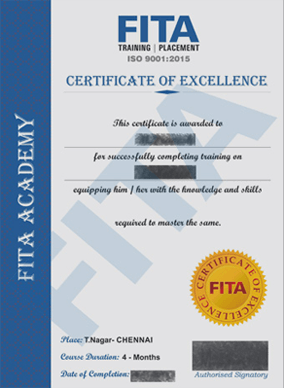 DevOps Certification Course in Coimbatore
The DevOps Certification is among the top certifications one can obtain. A person's work prospects improve, and their ability to develop their skills rises after completing DevOps training. Better operations management and engagement between the development and operations management teams can be made possible by DevOps certification. Acquiring a DevOps Certification can help you be more productive, think critically, and understand the Agile framework. A certificate of course completion is given to the participant upon successfully completing the DevOps Course in Coimbatore.
The majority of employers accept this degree as evidence of your expertise in your field. This certificate acts as a validation of the knowledge and abilities you supposedly gained during the enrolled period. It serves as proof that you completed all the tasks and projects necessary to become a successful DevOps specialist. The FITA Academy's DevOps Certification in Coimbatore is sufficient to verify your subject-matter expertise. Mentors at FITA Academy, however, advise students to obtain international certifications through our certification-specific training in order to receive an upper hand and distinguish themselves from other applicants.
Have Queries? Talk to our Career Counselor
for more Guidance on picking the right Career for you!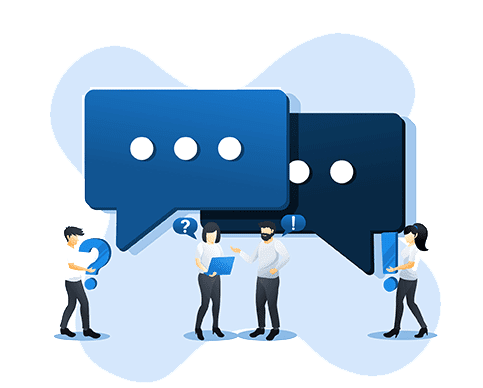 Job Opportunities After Completing DevOps Training in Coimbatore
The need for DevOps is increasing and is anticipated to soar in the near future. DevOps is predicted to bring in $10.31 billion by next year. It enhances the creation, operation, maintenance, debugging, and updating of networked applications. Organisations invest a lot of time and energy into better integrating DevOps and artificial intelligence into their systems, as it is a real game-changer.
Before DevOps technology was introduced, the IT industry used siloed ways to develop a program, such as Waterfall and Agile, that not only required a long time but also caused a lot of uncertainty and mediocre goods. However, the businesses were able to produce fault-free products faster after applying the DevOps technique. The developers need DevOps in order to deliver a reliable method. They manage the apps while enhancing security protocols. DevOps lowers the probability of error and offers various additional benefits that are so tempting to companies that it is beginning to be widely used in the market. DevOps engineers make an average of $99k per year worldwide. For the same position, the average income in India is 6.5 lakhs.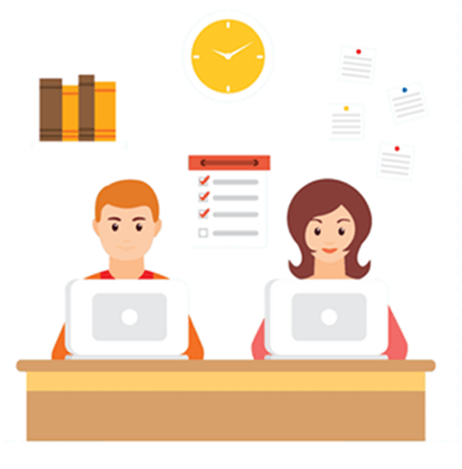 Microsoft, HCL, Cognizant, TCS, Mckinsey, HP, IBM, Infosys, and Amazon are among the companies that employ DevOps specialists. Aspirants can further develop their potential and abilities by passing the DevOps Training in Coimbatore at FITA Academy and earning certification.
R
Ramachandran

I joined the DevOps Training Institute in Coimbatore for my training. FITA Academy provided the finest place to grow my career and strengthen my skills. The trainers and staff here were incredibly nice and welcoming. I frequently had the chance to work on various projects with the help of my trainer.
P
Preethi A

My experience with the FITA Academy's DevOps Certification in Coimbatore was really positive. I recently completed my certification and got through multiple interviews. I have finally been hired by a large IT company as a DevOps Engineer. Thank you to my trainers for helping me overcome my challenges and grow my talents.
L
Lakshmi S

I had a wonderful time at FITA Academy. Their DevOps course allowed me to pick up a lot of new tools and methods. The classes were also interactive and enjoyable. Their team was very supportive and helped with my placements. I was successful in earning my first IT job thanks to the placement support given by FITA Academy.
P
Prashanth

I completed my DevOps Training in Coimbatore at FITA Academy. The lessons were lively and engaging. I found their hands-on training to be quite beneficial. The trainer was friendly to everyone and motivated me to keep growing my skills. I could reach them whenever I needed their help.
D
Dhanush K

I've been curious about IT for a while, but I've never known where to begin. I enrolled in FITA Academy on the advice of my colleagues. It really is the Best DevOps Training in Coimbatore. The principles were incredibly simple to learn because my trainer gave real scenarios. I heartily suggest FITA Academy to anyone just starting out.
Have Queries? Talk to our Career Counselor
for more Guidance on picking the right Career for you!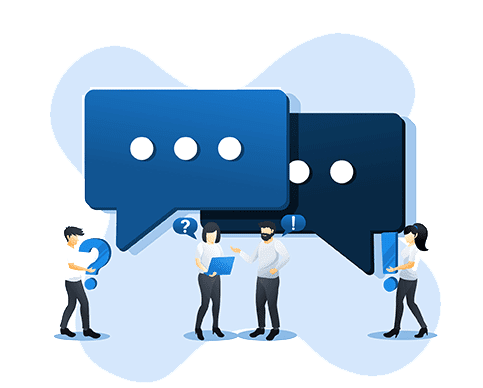 DevOps Training in Coimbatore Frequently Asked Question (FAQ)
Additional Information
DevOps, which stands for "Development and Operations," is a collection of practices that guarantees efficient teamwork and coordination between the teams in charge of production and information technology during the product development process. DevOps is a technique, apparatus, method, or philosophy that offers quicker business solutions and services. A devops engineer creates a program's architecture and structure.
DevOps is centred on lifecycle management, allowing operations, deployment, computer application development, continuous integration, testing, and continuous delivery to run in parallel in the workplace. Four key DevOps concepts are automation, collaboration, communication, and integration. Learn more about the various DevOps concepts, technologies and applications by enrolling in our DevOps Training in Coimbatore.
Configuration management, continuous integration, monitoring, and container orchestration are some examples of DevOps approaches to organisational issues. Numerous DevOps tools, including Git, Puppet, Jenkins, Vagrant, Chef, Maven, Docker, Selenium, Ansible, Nagios, and Kubernetes, are used to carry it out. Each tool has a special feature that aids in one of the steps mentioned above in the DevOps lifecycle.
Skills required to be a DevOps Engineer
A thorough understanding of operating systems and scripting languages, including Java, Perl, Python, and Ruby, establishing and managing databases like MySQL and Mongo.
Strong problem-solving skills.
Using a range of tools, open-source technology, and cloud computing in real-world situations.
Understanding key Agile and DevOps principles.
Knowledge in using Maven, Jenkins, and other tools to create and maintain CI/CD procedures for SaaS applications.
Experience using configuration management systems such as SaltStack, Ansible, and Puppet.
Hands-on experience utilising tools like Kubernetes, Docker, etc., to design and operate virtual machines (VMs) and containers
competence in the design, development, and administration of cloud-based systems using AWS, Azure, etc.
Maintaining compliance with industry standards and best practices while closely collaborating with the development and deployment team.
DevOps engineers must possess strong cross-functional and effective leadership abilities, as well as communication skills.
Having a working understanding of any programming language, such as Shell and Python, as well as practical experience using Linux.
A person who has earned their DevOps Certification in Coimbatore at FITA Academy has all the knowledge and abilities required to handle different business operations. People who efficiently manage organisational operations and application development activities can enhance their careers in a number of companies. Several of the key DevOps roles that one can obtain after receiving the Certification are listed below.
Different Roles of a DevOps specialist
DevOps Engineer
A DevOps Engineer is responsible for administering and maintaining the DevOps platform. They have a significant impact on DevOps operations. Regular software testing, development, and version changes are required by the DevOps process. DevOps engineers should be familiar with the fundamentals of programming languages. They will engage in programming and coding tasks in collaboration with the development team members to integrate the codes. Learn more about the job prospects for this position by enrolling in the DevOps training in Coimbatore.
DevOps Evangelist
The DevOps Evangelist is responsible for fastening the development process of the DevOps program. Evangelists are in charge of planning and coordinating the entire process. They help an organisation to facilitate change and transition. They take charge of ensuring that all DevOps principles and company credentials are applied correctly. It is their responsibility to encourage a DevOps culture within an organisation. They carefully analyse the scenario before creating an appropriate plan. A DevOps Evangelist is in charge of pushing a new DevOps change or transition within an organisation.
Project Manager
Since the primary goal of DevOps is to integrate operational systems into development, the majority of DevOps positions are development roles with broader responsibilities and skill sets. The DevOps services are directly tied to the Product Manager position. They ought to have the effective management and organisation skills necessary for a project's success. To guarantee that the requirements for the product are met to a high quality, the product manager has to collaborate with the development team.
Release Manager
A release manager is responsible for overseeing every component of the DevOps product. They are in charge of controlling every stage of production, from design to manufacture. The entire delivery process must be monitored and managed by release managers. Leadership is crucial in this position. Most responsibilities entail overseeing numerous releases, with a few including periodically laying out development pipeline strategies and distributing them between teams. They are in charge of evaluating the product's stability and implementing significant updates. Unlike a project manager, a release manager prioritises specifics and challenges while taking on a greater share of the technical responsibilities. Release managers also put a lot of effort into building and managing the final supply chain.
Build Engineer
A Build Engineer is responsible for ensuring that the build and deployment criteria are met. The daily responsibilities of the build engineer include code management and maintenance, developing new versions, uniformity of automated deployment, verification of configuration requirements, helping with the upcoming release, and more. The position is extremely adaptable and can be used to address a range of potential needs within your organisation. For a deeper grasp of this role's flexibility, enrol in the DevOps course in Coimbatore.
The Build Engineer in a traditional DevOps organisation may serve as the automation operator. This person may also take on some hybrid responsibilities associated with a UX designer function, such as comprehending the importance of user expectations. This role often takes on the duties of a Configuration Manager, although, in other organisations, a completely new person may hold that post.
Data Scientist/ Analyst
The role of a data scientist in DevOps is crucial. The data scientist converts raw information from users into meaningful data. They frequently work with user experience engineers and UX designers in a DevOps environment. A data analyst role is frequently an entry-level position on the path to becoming a data scientist. Data scientists and analysts need to be adept at collecting, managing, and analysing data as well as producing relevant reports. Enrol in the Data Science course in Coimbatore to learn how to be a skilled data scientist.
Security Engineers
Security engineers play a critical part in assuring user safety in addition to being essential to a product's success. They need to be aware of the most recent attack vectors, security gaps, and user behaviours that regularly compromise security. They are in charge of the general security and safety of the system. In a DevOps setting, the SCE collaborates with production and is able to implement security recommendations while the product is still being built rather than after it has been finished. They work collaboratively with all sectors and roles to make sure the business is protecting its data and abiding by the law. They evaluate the infrastructure's security flaws and offer a strategy to address security issues.
FITA Academy provides DevOps training in Coimbatore, and to date, all of its students have completed all certification exams with a 100% success record. All tools and topics are covered in this course from the beginning, making it easy for learners of all ability levels to comprehend. Candidates can investigate several employment options across numerous industries with the aid of FITA Academy.
Read more