Course Highlights & Why Web Designing Course in Coimbatore at FITA Academy?
FITA Academy's Web Designing Course in Coimbatore provides a comprehensive knowledge of web designing and applications.
We offer hands-on training in HTML, CSS, JavaScript, PHP, and MySQL.
Our course integrates the most recent technologies, tools, and approaches in web design.
FITA Academy provides practical training using the well-known PHP framework, Laravel.
The coursework for our Web Designing in Coimbatore is created by expert trainers using real-world projects and modules in order to satisfy international standards.
We provide a flexible schedule by offering classes on both weekdays and weekends. You can also choose to take online classes from the comfort of your home.
Depending on your time constraints, you can choose to customise your classes by opting between regular-pace and fast-track lessons.
We provide the Best Web Design Coimbatore by covering various web design concepts and principles to help you create applications that perform efficiently.
To help you launch your professional career, FITA Academy provides 100% placements by partnering up with more than 1,500+ companies.
Read more
Upcoming Batches
| | | | |
| --- | --- | --- | --- |
| 23-09-2023 | Weekend | Saturday (Saturday - Sunday) | |
| 25-09-2023 | Weekdays | Monday (Monday - Friday) | |
| 28-09-2023 | Weekdays | Thursday (Monday - Friday) | |
| 30-09-2023 | Weekend | Saturday (Saturday - Sunday) | |

Classroom Training
Get trained by Industry Experts via Classroom Training at any of the FITA Academy branches near you
Why Wait? Jump Start your Career by taking the Web Designing Training in Coimbatore!
Instructor-Led Live Online Training
Take-up Instructor-led Live Online Training. Get the Recorded Videos of each session.
Travelling is a Constraint? Jump Start your Career by taking the Web Designing Online Course!
Have Queries? Talk to our Career Counselor
for more Guidance on picking the right Career for you!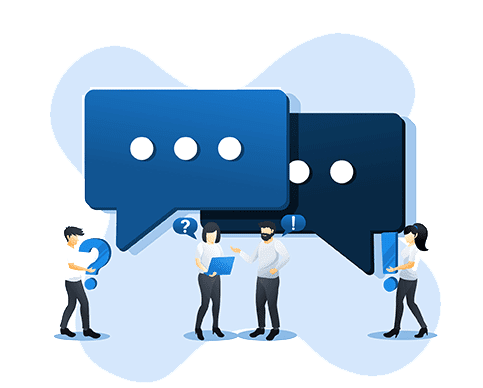 Trainer Profile
FITA Academy trainers have 8+ years of working experience in the industry.
Expert trainers conduct our Web Designing in Coimbatore in simple language that helps individuals with no technical experience to understand the subject.
Our trainers integrate real-time projects and case studies to help students upskill their theoretical understanding and knowledge.
The trainers share valuable tips and information gained from their experience to prepare the students for their careers.
During the Web Designing Course in Coimbatore, our trainers offer hands-on experience using numerous web designing technologies and tools for conceptual competency.
To ensure student-centred classes, our trainers put effort into maintaining interactive classes and creating an open environment.
Our mentors offer extensive advice for passing interviews and building strong resumes, in addition to an outstanding training program.
Features
Real-Time Experts as Trainers
At FITA Academy, You will Learn from the Experts from industry who are Passionate in sharing their Knowledge with Learners. Get Personally Mentored by the Experts.
LIVE Project
Get an Opportunity to work in Real-time Projects that will give you a Deep Experience. Showcase your Project Experience & Increase your chance of getting Hired!
Certification
Get Certified by FITA Academy. Also, get Equipped to Clear Global Certifications. 72% FITA Academy Students appear for Global Certifications and 100% of them Clear it.
Affordable Fees
At FITA Academy, Course Fee is not only Affordable, but you have the option to pay it in Installments. Quality Training at an Affordable Price is our Motto.
Flexibility
At FITA Academy, you get Ultimate Flexibility. Classroom or Online Training? Early morning or Late evenings? Weekdays or Weekends? Regular Pace or Fast Track? - Pick whatever suits you the Best.
Placement Support
Tie-up & MOU with more than 1,500+ Small & Medium Companies to Support you with Opportunities to Kick-Start & Step-up your Career.
Web Designing Certification Training in Coimbatore
About Web Designing Certification Training in Coimbatore at FITA Academy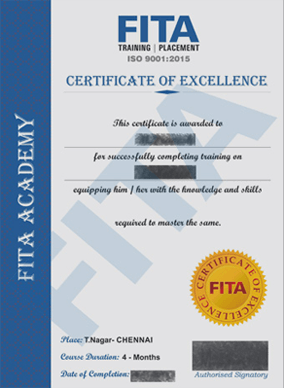 Web Designing Certification Training in Coimbatore
Certifications will help you find work as a beginner in web designing. Employers are willing to take on freshmen with certifications from institutions in which the entire program is built around real-world projects that aid in preparing students for speedy career growth and other challenges. Because our classes are self-paced, FITA Academy's Web Designing in Coimbatore does not compel you to adhere to strict time limits.
Programs that provide certificates in web design can help you advance your career in addition to developing your skills. Since there is a great demand for web designing roles, employers typically look for candidates who are kept up with the most recent technological advancements and all other related areas. Students can improve their skills and boost their income by participating in our Web Designing Course in Coimbatore.
In the course of learning web design, students are taught the fundamentals of web design. It also comes with necessary Web designing languages like HTML, CSS, and PHP, as well as design tools like Adobe Photoshop and Dreamweaver. Throughout the course, students are provided with all of the resources and equipment required for successful website design.
Have Queries? Talk to our Career Counselor
for more Guidance on picking the right Career for you!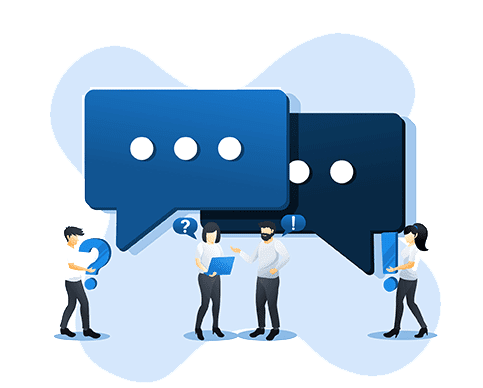 Job Opportunities After Completing Web Designing Course in Coimbatore
If you have the appropriate skills, you can select from a range of potential career paths in the dynamic field of web design. In the upcoming years, the sector is expected to grow by 27%. Due to the great demand for web designers among businesses, they will continue to enjoy lucrative careers and financial advantages.
Nowadays, the IT industry in India and abroad offers a wide range of opportunities for website design. The advantages of utilising your creative, artistic side and the ongoing necessity for websites are what motivate many to pursue careers in web design. Website design is best suited to students who are imaginative and have a great sense of design. It provides a platform for businesses to sell their products and services and draw in more customers. Web designers make it possible for website users to view web content on a common platform.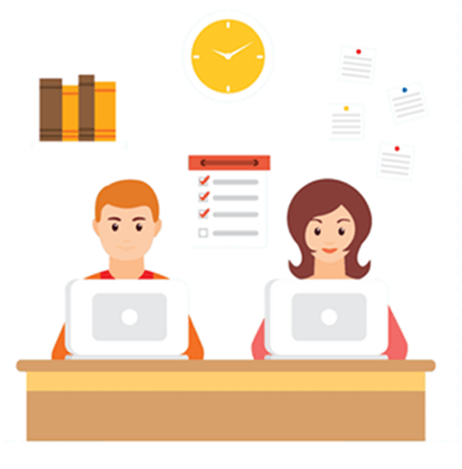 IT companies, advertising agencies, marketing firms, academic institutions, journalism and publishing companies, and media and advertising organisations are just a few of the industries that provide lucrative employment opportunities for those who desire to begin their profession in the web design industry. Several well-known organisations that use web designers include HCL, Tata, Microsoft, IIM, Infosys, Accenture, Google, Capgemini, and Lava.
In India, a web designer makes an average pay of about Rs. 2.6 Lakhs. Likewise, you can make up to $64k for the same work globally. The salary range can vary depending on the organisation, experience level, and region. Our expert trainers of the Web Designing Course in Coimbatore upskill with the fundamental skills to become a skilled web designer.
Read more
R
Rajeev M

Having completed my course at FITA Academy, I can truly say that they provide the Best Web Designing Institute in Coimbatore. The classes were easy to understand and very insightful. My trainer taught using practical examples, and I was able to apply the principles effectively. The staff were also very friendly and supportive. I suggest enrolling in FITA Academy in high regard.
A
Anjali

I had a wonderful experience at my Web Designing Course in Coimbatore. They have covered all the material in a short period of time, and I am awed by their creative method of teaching. I'm glad I was able to attend this Academy and make the most of the opportunities that were presented to me.
S
Sowmiya A

I completed my Web Designing in Coimbatore at FITA Academy. I was able to grasp and apply the concepts even as a complete beginner in this field. My trainer was always willing to respond to my concerns, even if it meant repeatedly going over the same topic. The lectures were very informative and enjoyable. I am quite happy with the training I received during my course.
G
Gautham

FITA Academy provides the Best Web Design Coimbatore. I had no technical training before, so I had to learn everything from scratch. The trainers made me feel very inspired and supported. I not only passed the certification with honours after completing the course, but I also cleared multiple interviews and finally joined a company of my choosing.
S
Surya

My work was boring and unappealing to many of my clients. I joined FITA Academy to expand my knowledge and skills. The trainer gave clear explanations that everyone could follow and relate to. The programme as a whole was more concerned with practice than with simply showing a presentation. I was able to develop my skills and impress my superiors at work after completing my training.
Have Queries? Talk to our Career Counselor
for more Guidance on picking the right Career for you!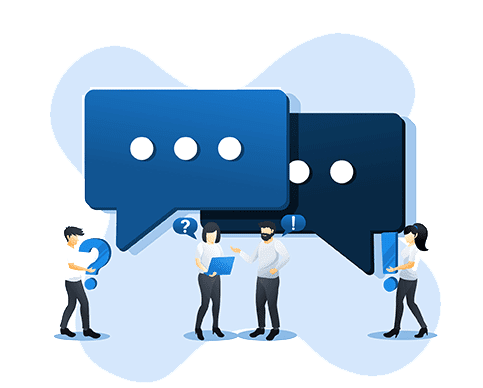 Web Designing Course in Coimbatore Frequently Asked Question (FAQ)
Additional Information
The process of developing websites and pages that effectively communicate an organisation's brand and information while also being user-friendly is known as web design. Aesthetics and design are crucial elements, whether building a website, a mobile app, or updating content on a web page. Professional web designers acquire knowledge in web design in order to create one for other people or their own businesses.
Job Roles
Front-end Developers
A front-end developer creates websites and applications that people can access and use using web languages like HTML, CSS, and JavaScript. A website's aesthetic elements that you may see are created by a front-end developer. The site's presentation, picture placement, and navigation are all determined by the front-end developer. They spend a significant amount of time ensuring the website or application's layout and design are simple and user-friendly. Front-end developers design the user interface (UI), which specifies how and what each element of a website or application does. Join FITA Academy's Web Designing Course in Coimbatore to receive hands-on training from expert designers.
Back-end Developers
Back-end developers are the experts who design and oversee the technologies that enable websites to process data and perform activities. Back-end developers are in charge of managing server-side memory, security, and other covert processes. Along with technical skills, back-end developers must also be excellent communicators. As a back-end web developer, you should be able to construct the web infrastructure by yourselves.
A back-end developer's main responsibility is to employ a range of tools, frameworks, and languages to find the most efficient method for developing simple websites with intuitive interfaces. This calls for an understanding of cross-platform operation and stability. FITA Academy provides thorough training and support to novices on how to develop workflows with client organisations to ensure proficiency in the web designing process.
UX Designer
This job path offers the widest range of duties in the UX industry and is also the most popular. Professionals that advocate for and develop initiatives with users in mind are known as UX designers. This entails gathering preliminary information about user demands, sketching up the project's elements and content, specifying the layout and data architecture, creating wireframes and prototypes, and eventually testing their designs to determine how well they work.
They are in charge of doing user research, which may entail activities like card sorting, user interviews, product testing, and other things. With the UI UX Designer Course in Coimbatore, you may learn how to construct multiple sitemaps, trip maps, and other deliverables.
UI Designer
The distinctive elements that appear on those panels, as well as each of the displays that make up a digital user interface, are all made by UI designers. They, therefore, take into account the integration of all the other displays as well as the general design of each specific screen. They are required to provide high-quality prototypes that act as indicators of how a user interface will appear, which means they are given late-stage work in the UX process.
Since UI designers are primarily concerned with the aesthetics of a product, they must be able to confirm that their designs comply with brand guidelines. They must also analyse current designs and carry out user research to better understand customer needs and product goals, either independently or in collaboration with UX designers.
Information Architect
Information architects are responsible for structuring and organising the data and materials when a product is designed. They determine the hierarchy of the product's pages and how they should be arranged to ensure that the user experience is easy and logical. An information architect must be able to label navigational elements in a logical and transparent manner. They should take time to do user research in order to learn how consumers connect with a product. One of their responsibilities is to describe the navigation of a website, as well as to generate sitemaps, user flows and cases. Our trainers of Web Designing in Coimbatore provide extensive training in arranging and navigating the data to become proficient Information Architects.
Software Developer
A software developer designs and builds computer programs that power desktops, mobile devices, and even cars. They assess client needs, create new apps for any market, and tweak existing ones in response to user input. Writing clear code, linking third-party applications into systems, and evaluating potential areas for development based on client feedback are all daily jobs for software engineers. They also create efficient algorithms. In addition to having a solid grasp of computer languages and the software development process, a good software developer will also have excellent analytical and problem-solving abilities.
Advantages of Web Designing as a career
Feed your imagination - With the use of graphics and colour schemes, Web Designing Training in Coimbatore enables you to apply your artistic skills to your day-to-day tasks. If you have a keen sense of aesthetics and a thorough approach to design, you might be a good fit for web design. Furthermore, designers who work for businesses rarely become bored because the majority of their duties entail something unique and original.
Be self-reliant - Although working for oneself is a viable option for many designers, many others work internally for large corporations or as staff members of design firms. You may select the companies you want to work with, set your own rates and working hours, concentrate on developing websites for specific industries, and hone your marketing and business skills when you are self-employed.
Web-based task - In addition to creating websites every day, being a Web designer allows you the chance to impact how users engage with the Web. A customer's first interaction with a business these days is also typically through its website rather than paper materials like company or marketing brochures and flyers. You may have a big impact on a company's brand when you utilise the web as the prime platform. The Web is continually fascinating because it experiences daily, quick changes in its industry. The best practices are created and improved upon the latest technologies and are made accessible to the participants of our Web Designing in Coimbatore.
Utilise cutting-edge technology - If you enjoy using computer technology and design tools, careers in web design will provide you with the chance to do so. Work solely with the expert trainers at FITA Academy to gain practical experience in design software methods and become proficient in HTML, CSS, and JavaScript.
Work in a booming sector - Every company needs a website and strives to make it look professional. As a result, there is a high demand for web developers and designers. Reports suggest that web designers and developers of web and digital interfaces are expected to see a 23% increase in employment over the next few years, which is significantly higher than other professions.
FITA Academy provides the best Web Designing in Coimbatore by employing the skills needed by both developers and designers. Our course provides extensive knowledge on many essential concepts to guarantee your entire proficiency. The course content has been updated to meet what most organisations and businesses are searching for. Additionally, students from a range of educational backgrounds are welcome to enrol in this course.
Each topic required for expertise in web design or other related professional benefits is covered in the assignments, tests, hands-on courses, and projects. FITA Academy aids in expanding your career prospects in a variety of industries and technology fields. The trainers for this program are qualified subject matter specialists. They ensure that candidates have the necessary technical, soft skills, and creative competency to leave a positive impression on recruiters.