Course Highlights & Why Ethical Hacking Course in Coimbatore at FITA Academy?
Our Hacking course in Coimbatore integrates CEH-relevant coursework with industry-relevant training for your overall development.
The schedule for the programmes is fairly flexible, allowing you to choose between weekday and weekend sessions.
Fast-track courses and online courses that you take from the comfort of your home are also available.
FITA Academy's thorough Ethical Hacking Training in Coimbatore will train you for any possible cyberattacks by utilising tools such as Burp Suite, N-map, and Nessus.
The students will learn from our experts how to properly install and build software and applications.
Our industry specialists have established a special curriculum to give students extensive knowledge of the many viruses, malware, security threats, and strategies.
We offer live workshops conducted by ethical hacking professionals who share their invaluable insights gained from real-world experience.
Our Ethical Hacking Course in Coimbatore has a network of more than 1,500+ small and medium-sized businesses, and it has a placement help system to guarantee a rewarding career.
Read more
Upcoming Batches
| | | | |
| --- | --- | --- | --- |
| 23-09-2023 | Weekend | Saturday (Saturday - Sunday) | |
| 25-09-2023 | Weekdays | Monday (Monday - Friday) | |
| 28-09-2023 | Weekdays | Thursday (Monday - Friday) | |
| 30-09-2023 | Weekend | Saturday (Saturday - Sunday) | |

Classroom Training
Get trained by Industry Experts via Classroom Training at any of the FITA Academy branches near you
Why Wait? Jump Start your Career by taking the Ethical Hacking Training in Coimbatore!
Instructor-Led Live Online Training
Take-up Instructor-led Live Online Training. Get the Recorded Videos of each session.
Travelling is a Constraint? Jump Start your Career by taking the Ethical Hacking Online Course!
Have Queries? Talk to our Career Counselor
for more Guidance on picking the right Career for you!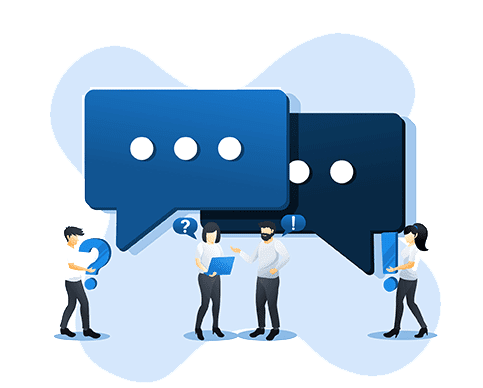 Trainer Profile
FITA Academy trainers are from well-known organisations and have 8+ years of expertise.
Gain hands-on training experience using actual projects and examples under the direction of our skilled trainers.
Our trainers of the Ethical Hacking course in Coimbatore are trained experts who have used ethical hacking tools and services for the majority of their professional lives.
Students' knowledge is enhanced by our trainers with qualities that are applicable to the market.
In order to give pupils a broad knowledge basis and go beyond only a subject-based education, our trainers offer blended learning for the students.
Our Hacking Course in Coimbatore provides classes in small batches to maximise interaction, which promotes rapport-building and allows for open communication between the student and mentors.
By providing them with insightful guidance on interview questions and helping them prepare for interviews through mock sessions, our instructors assist the students in developing a professional resume and boosting their self-confidence.
Features
Real-Time Experts as Trainers
At FITA Academy, You will Learn from the Experts from industry who are Passionate in sharing their Knowledge with Learners. Get Personally Mentored by the Experts.
LIVE Project
Get an Opportunity to work in Real-time Projects that will give you a Deep Experience. Showcase your Project Experience & Increase your chance of getting Hired!
Certification
Get Certified by FITA Academy. Also, get Equipped to Clear Global Certifications. 72% FITA Academy Students appear for Global Certifications and 100% of them Clear it.
Affordable Fees
At FITA Academy, Course Fee is not only Affordable, but you have the option to pay it in Installments. Quality Training at an Affordable Price is our Motto.
Flexibility
At FITA Academy, you get Ultimate Flexibility. Classroom or Online Training? Early morning or Late evenings? Weekdays or Weekends? Regular Pace or Fast Track? - Pick whatever suits you the Best.
Placement Support
Tie-up & MOU with more than 1,500+ Small & Medium Companies to Support you with Opportunities to Kick-Start & Step-up your Career.
Ethical Hacking Certification Training in Coimbatore
About Ethical Hacking Certification Training in Coimbatore at FITA Academy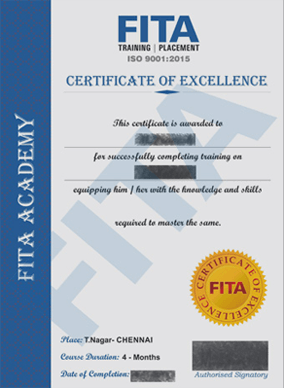 Ethical Hacking Certification Training in Coimbatore
Upon completing the Hacking Course in Coimbatore, a certificate of course completion is given to the candidate. The majority of businesses accept this degree as evidence of your expertise in this field. The knowledge and abilities you picked up during the anticipated enrolment period are validated by this certificate. It serves as proof that you have completed all the tasks and projects necessary to become a skilled, ethical hacking expert.
Those who have earned the ethical hacking degree can choose from a number of occupations that offer competitive income and promotion opportunities. After receiving the credentials, one can work as an information security administrator, security consultant, ethical hacking trainer, penetration tester, or security analyst. The FITA Academy certificate is sufficient to validate your knowledge of the subject. Trainers of our Certified Ethical Hacking Course in Coimbatore motivate the students to grow in their careers by obtaining international certifications through our certified program.
Have Queries? Talk to our Career Counselor
for more Guidance on picking the right Career for you!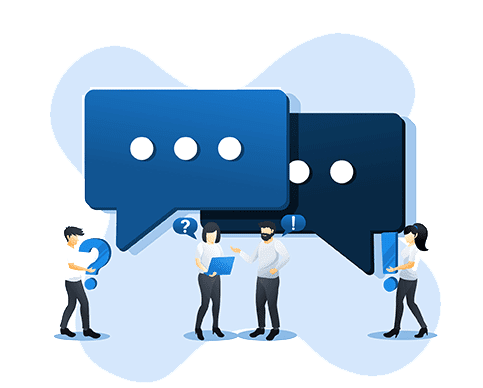 Job Opportunities After Completing Ethical Hacking Course in Coimbatore
A recent paper claims that certified ethical hackers have potential in the sector of cloud computing. The employment of ethical hackers is expected to increase by 17.5% globally during the following several years. Today, there are many hacking-related issues that can be solved through ethical hacking. Jobs in this field are, therefore, easily obtainable and face lesser rivalry than those in other industries. Every business is expanding and going online these days. Businesses use ethical hackers and cyber experts to defend them against various cyberattacks.
Completing the Ethical Hacking Course in Coimbatore opens up a lot of work prospects. These job descriptions include hacking-related professions like penetration testing and social engineering. For those considering or currently employed in positions involving System Engineering, Network Engineering, IT Operations, IT Auditing, IT Analysis, and IT Management, this competence is advantageous. It is most suitable for those interested in computer science, graduates, and students who desire to work in this field. These positions not only provide you with industry experience but also allow you to learn more about your career prospects.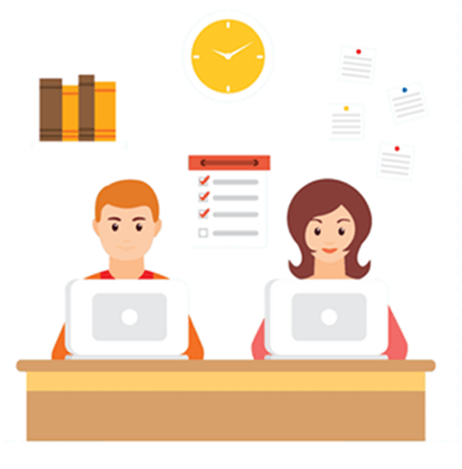 Currently, there are over job vacancies available for certified Ethical Hacking specialists, and related occupations are listed on various job portals. Software Security Analyst, Ethical Hacking Trainer, Data Security Consultant, Network Security Tester, Senior Manager, Network Security Engineer, Ethical Hacking Lead, Associate Security Consultant, and many more are just a few of these job titles. Tesla, IBM, Cargill, Cognizant, Lenovo, Google, and other companies are among those that are currently actively hiring Ethical Hacking certified experts.
As the need for cybersecurity experts grows across all industries, the majority of companies offer attractive benefits and salaries to draw more and more skilled specialists to work for them. The salary package for a candidate, however, may differ based on their qualifications and the organisation. The average annual compensation for Ethical Hacking certified specialists can reach $95K globally. The average income in India is close to Rs 5 lakhs annually.
Read more
S
Sahana M

I received my certification from the Ethical Hacking Institute in Coimbatore. Thanks to the supportive trainers at FITA Academy, I was able to get a complete grasp of all the tools and procedures. They taught us by utilising real-world examples, which made it much easier for us to understand the topics. I hope to put what I've learnt here to good use in my future job.
A
Aayush K

With the Ethical hacking course in Coimbatore, I've found the right fit for my technical creativity. I found it really difficult to come up with solutions before starting this training programme. I now understand the ethical hacking technique much better thanks to FITA Academy, which has made me genuinely enjoy this training.
R
Ramasamy

FITA Academy's training has been highly helpful as well as enjoyable. I enrolled in the Ethical Hacking Training in Coimbatore, and I enjoyed the engaging and insightful classes. The trainers were subject matter specialists and never stepped away from addressing my questions. I heartily endorse FITA Academy to anyone hoping to succeed in the industry.
V
Vetri Velan

I have three years of experience as an ethical hacker. For my Ethical Hacking Training in Coimbatore, I enrolled at FITA Academy. The trainers and staff were great, and I had a great experience. The instructor was pleasant and always pushed us to try new things. They helped me and worked hard to help me get my desired job as a hacker at an MNC.
N
Nithin N

My career has benefited from the Ethical Hacking Course in Coimbatore. FITA Academy provided me with fresh and unique skills that I was looking for to begin my learning experience. I've been taught all the topics in a short period of time, and I'm astonished by their exceptional teaching style. I'm glad I was able to attend this institute and make the most of the opportunities that were presented to me.
Have Queries? Talk to our Career Counselor
for more Guidance on picking the right Career for you!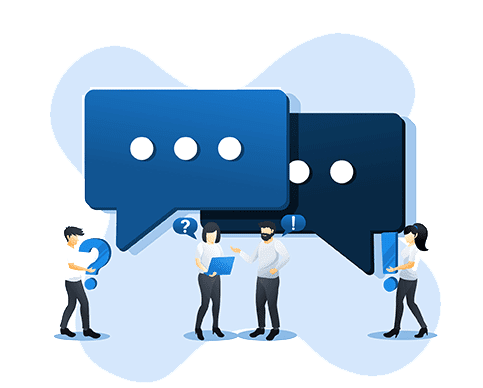 Ethical Hacking Course in Coimbatore Frequently Asked Question (FAQ)
What are the objectives of the Ethical Hacking Course in Coimbatore?

Understand the fundamentals of Ethical Hacking with footprinting, scanning, and enumeration.
Demonstrate the installation of the Kali Linux operating system and other software requirements.
Explore the various tools and techniques involved in Ethical Hacking.
Learn to scan and detect vulnerabilities in systems and networks.
Understand cryptographic concepts to breach, access, or manipulate data.
Learn to build exploits to implement penetration testing.
Apply SQL injection attacks to gain admin or user permissions to databases.
Learn to import malware through social engineering methods.
Perform cross-site scripting, sniffing, and session hijacking.
Learn to evade defence architecture like firewalls, honeypots, intrusion detection systems, etc.
Perform hands-on assignments and projects using concepts taught in this course.

What are the study tracks of the Ethical Hacking Course in Coimbatore?

A customised schedule is offered by FITA Academy based on the requirements of the students. We provide both weekend and weekday sessions to meet the needs of our students. If you cannot attend the institute due to personal reasons, you can take live online classes from the comfort of your own home. We also offer fast-track classes if you are short on time. FITA Academy provides a flexible timetable overall so that candidates can attend the courses at their convenience.

Is it difficult to earn Ethical hacking Certification?

No, it is not difficult to learn about or obtain Ethical Hacking certificates. A solid understanding of essential topics and their practical applications are required for success in this training program. Your career will only expand and open numerous doors to success in this area once you've finished the Certified Ethical Hacking Course in Coimbatore.

Does FITA Academy provide placements?

With a network of 1,500+ organisations, the FITA Academy provides 100% placement help for our Ethical Hacking Course in Coimbatore. Our training is delivered by skilled instructors who are seasoned IT technicians and security experts.

Where can I find more information about the Ethical Hacking Training at FITA Academy?

There are numerous FITA Academy branches around Coimbatore. Please feel free to drop by at any time during business hours. You can also contact us by mail or request a callback from our website.
Read more
Additional Information
Any legal effort to acquire unauthorised access to software, data, or a computer network is considered ethical hacking. Copies of hostile attackers' strategies and behaviours constitute an ethical hack. This method assists in identifying security holes that can then be addressed before a malevolent user has a chance to exploit them. Certified ethical hackers allegedly have promise in the cloud computing industry, according to a recent report. Over the coming years, there will be a 17.5% growth in the number of ethical hackers employed globally. Businesses employ ethical hackers and cyber specialists to protect themselves against various cyberattacks.
Types of Hackers
They are also known as ethical hackers. White hat hackers have a licence and take classes to learn to hack. These reliable hackers protect our information and websites. As cyberattacks rise, businesses and government entities are becoming aware that they need ethical hackers. The government uses white-hat hackers to protect its websites and data. Moreover, some hackers work for space agencies. Some ethical hackers work with companies to find software bugs. They use the same techniques as black hat hackers to break into systems, but they have the owners' consent. They inform people about the risks associated with the internet and how to prevent them.
They are a hybrid of white hat and black hat hackers. Systems are breached by grey hat hackers without the owners' knowledge. They have good intentions and are not malicious. This particular type of hacking is, nevertheless, regarded as illegal. However, they never disclose any data to malicious hackers. They find issues and alert the owner, perhaps asking for a small fee to fix them. Grey hat hackers, however, are not held to the same standards as ethical hackers, which is why some businesses disregard them.
Those hackers who get access to systems without the owners' permission are referred to as "Black Hat Hackers." By taking advantage of security holes, these hackers illegally access networks. They create viruses, initiate a number of cyberattacks, and threaten system security. They are capable of acquiring users' passwords, data, and credit card information by jeopardising network security. By selling credit cards and personal information on the dark web, black-hat hackers make money. Users are sometimes the targets of data theft and extortion. In order to hack into social media accounts, they also employ links and attachments.
Skills Required To Be A Proficient Ethical Hacker
For security specialists working in the area of application security, programming skills are required.
Experts that deal with host and network threats need to know how to script.
Since networks are the primary source of most dangers, understanding networks is crucial. You should be familiar with every device linked to the network, how they are connected, and how to spot compromised devices.
The main targets of attacks are databases. You can efficiently inspect database activity if you are familiar with database management technologies like SQL.
Knowledge of many operating systems, such as Windows, Linux, Unix, etc.
Working with a variety of commercially available hacking tools.
Knowledge of search engines and servers.
Responsibilities Of An Ethical Hacker
An ethical hacker must be granted authorisation by the organisation in control of the system.
Before conducting any security assessments on the system or network, hackers should gain full authorisation.
Set the assessment's parameters, then inform the organisation of your plans.
Security flaws in systems or networks should be reported to the appropriate authorities.
Observations should be kept private. Ethical hackers should accept and abide by their non-disclosure agreement because their goal is to secure the system or network.
Remove any signs of the breach after examining the system for vulnerabilities. It stops malicious hackers from exploiting the system's vulnerabilities.
Different Job Roles in This Field
Penetration Tester
A penetration test is a security check that may be performed on any computer network or system. It entails attempting to use a variety of techniques to identify weaknesses in a company's system. This involves trying to break into systems, searching for weak passwords, and scanning networks for open ports. A penetration test's objective is to identify any security flaws in a firm. They will be able to address these issues before hackers do.
Network Security Administrator
A network security administrator oversees networks to prevent unauthorised use of the network's resources. They must restrict access to sensitive data, such as financial statements, by unauthorised individuals. They can stop malware while protecting user privacy by utilising firewalls and other security solutions. This job is frequently filled full-time by businesses. With the combined knowledge gained from Ethical Hacking and CCNA Course in Coimbatore, you can enjoy a promising career as a network security administrator.
The goal of a network security administrator is to keep networks safe. This covers all aspects, from software to protocols and practices. They supervise the operation of systems and gadgets and keep an eye on things like user behaviour, spyware, and viruses. Studying computer science can be beneficial because knowing technology is so important to cybersecurity.
Web Security Engineer
A web security engineer devises strategies for protecting websites from hostile attacks. They make sure that when users access their website, it is safe. They also discover ways to prevent spammers from using their websites to send spam emails. Companies frequently use this title to describe someone who maintains the security of their website.
Information Security Analyst
The protection of an organisation's information is ensured by an information security analyst. They search for weaknesses in a business's technology to prevent hackers from gaining access to crucial information like client records. An expert information security analyst must be knowledgeable about potential future dangers. With the help of our Hacking Course in Coimbatore, learn about contemporary methods and technologies for supplying security.
Application Security Analyst
An application security analyst looks for potential vulnerabilities in software programs. When they find a hole, they try to figure out how skilled the hacker is. They can attempt to dupe the hacker into disclosing their identity or exploit some other weakness. They must be professionals in security and have strong programming abilities. These jobs all need in-depth familiarity with various IT systems. Studying networking, web design, software testing, and similar subjects are advised for students. Companies are constantly eager to employ proficient security analysts since having good employees may minimise risk and enhance profitability.
Cybersecurity Specialist
Cybersecurity experts defend persons and organisations against cyberattacks using their technical know-how. A cybersecurity specialist keeps hackers from successfully breaking into computers despite their persistent attempts to do so. They also require great debugging skills because discovering bugs is the main focus of a cybersecurity job.
FITA Academy provides the Best Ethical Hacking Institute in Coimbatore, with a 100% success rate for students taking certification tests. The cost of the course is reasonable when compared to the advantages you will gain from it. Trainers in this course are industry professionals with years of experience in the field. To advance students' learning and help them think more like hackers, they use the newest tools and techniques. Our Ethical Hacking Course in Coimbatore offers worthwhile outcomes for your efforts with hands-on training and demonstration of concepts through live sessions.