Course Highlights & Why RPA Course in Coimbatore at FITA Academy?
All the fundamental and advanced RPA subjects are covered in our certified RPA Course in Coimbatore at FITA Academy.
To help students grasp software robotics in practice, our course includes practical tutorials and live projects.
Our curriculum provides accredited hands-on training with a range of solutions, including UiPath, Blue Prism, Automation Anywhere, WorkFusion, and Openspan, to prepare students for the workforce.
We provide a flexible lesson schedule. At their convenience, students can choose between weekend and weekday lessons.
Students can personalise their classes by opting between offline or online classes in the comfort of their homes.
Students can better understand the advantages of RPA with the help of Robotic Process Automation Training in Coimbatore.
To guarantee a successful career for our students, we have partnered with more than 1,500+ organisations.
Learn more about certification examinations and career prospects in robotic process automation with FITA Academy.
Read more
Upcoming Batches
| | | | |
| --- | --- | --- | --- |
| 02-11-2023 | Weekend | Saturday (Saturday - Sunday) | |
| 04-12-2023 | Weekdays | Monday (Monday - Friday) | |
| 07-12-2023 | Weekdays | Thursday (Monday - Friday) | |
| 09-12-2023 | Weekend | Saturday (Saturday - Sunday) | |

Classroom Training
Get trained by Industry Experts via Classroom Training at any of the FITA Academy branches near you
Why Wait? Jump Start your Career by taking the RPA Training in Coimbatore!
Instructor-Led Live Online Training
Take-up Instructor-led Live Online Training. Get the Recorded Videos of each session.
Travelling is a Constraint? Jump Start your Career by taking the RPA Online Course!
Have Queries? Talk to our Career Counselor
for more Guidance on picking the right Career for you!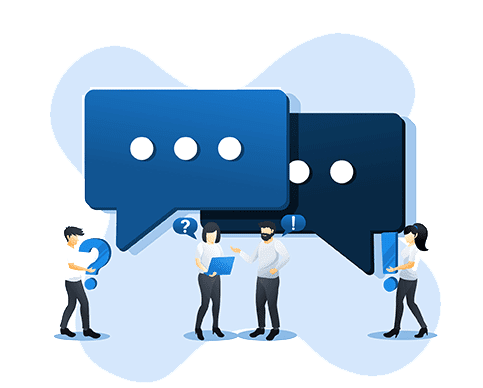 Trainer Profile
Trainers of the RPA Course in Coimbatore provide real-world projects and share their experiences to offer virtual exposure and hands-on practices.
Our mentors have 8+ years of experience in RPA and similar jobs in reputable organisations.
The course modules are updated by our teachers to reflect the most recent improvements and changes to the RPA-related technologies and procedures.
Our mentors at FITA Academy use effective evaluations and training methods that are focused on the needs of the students to accelerate learning.
The classes are conducted in limited batches to enhance communication and interaction.
Our trainers have inspired our students to pursue industry-relevant certifications with a 100% success record.
At the Robotic Process Automation Training in Coimbatore, you will get the opportunity to speak with skilled trainers and obtain quality resources.
FITA Academy provides skilled professionals who offer comprehensive teaching methods and real-time projects

Learn at FITA Academy & Get Your
Dream IT Job in 60 Days
like these Successful Students!
Features of RPA Course in Coimbatore at FITA Academy
Real-Time Experts as Trainers
At FITA Academy, You will Learn from the Experts from industry who are Passionate in sharing their Knowledge with Learners. Get Personally Mentored by the Experts.
LIVE Project
Get an Opportunity to work in Real-time Projects that will give you a Deep Experience. Showcase your Project Experience & Increase your chance of getting Hired!
Certification
Get Certified by FITA Academy. Also, get Equipped to Clear Global Certifications. 72% FITA Academy Students appear for Global Certifications and 100% of them Clear it.
Affordable Fees
At FITA Academy, Course Fee is not only Affordable, but you have the option to pay it in Installments. Quality Training at an Affordable Price is our Motto.
Flexibility
At FITA Academy, you get Ultimate Flexibility. Classroom or Online Training? Early morning or Late evenings? Weekdays or Weekends? Regular Pace or Fast Track? - Pick whatever suits you the Best.
Placement Support
Tie-up & MOU with more than 1,500+ Small & Medium Companies to Support you with Opportunities to Kick-Start & Step-up your Career.
RPA Certification Training in Coimbatore
About RPA Certification Training in Coimbatore at FITA Academy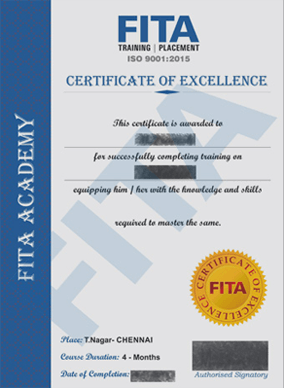 RPA Certification Training in Coimbatore
The participants receive a certificate of course completion after completing the RPA Course in Coimbatore successfully. The majority of businesses accept this certificate as evidence of your expertise in this field. This certificate validates the abilities and knowledge you acquired during the course period. It provides an assurance that you have completed all the tasks and projects necessary to become a competent RPA expert.
Candidates who obtain an RPA certification are able to keep up with changing market trends, which is crucial for anyone working in this profession. Only accredited training, like those offered at FITA Academy, can show students how to apply the concepts they study into effect as RPA developers. These courses are conducted by experts in the field who also offer projects that students can program and execute.
Anyone looking for accredited RPA training to begin their RPA professional journey should start with FITA Academy. You can strengthen your knowledge and boost your career by enrolling in the Robotics Process Automation Training in Coimbatore. FITA Academy provides hands-on training using UiPath RPA technologies. Students will also receive extensive knowledge that will aid in acing the certification exam.
Have Queries? Talk to our Career Counselor
for more Guidance on picking the right Career for you!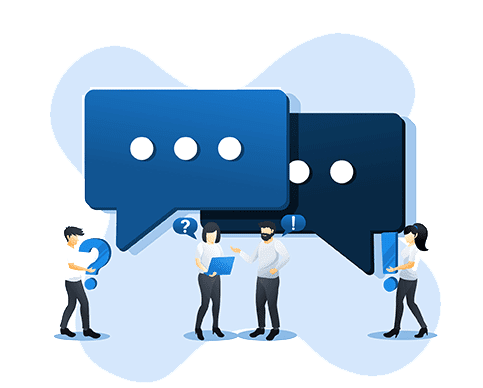 Job Opportunities After Completing RPA Course in Coimbatore
RPA revenue is expected to reach $2.9 billion in the coming year. The majority of professionals who have included RPA in their workspace reported a 96% task success rate. Robotic process automation has grown fast in the last several years. Demand for RPA is growing in the RPA market as it promises to replace tedious, rule-based, manual digital procedures with software robots. It also ensures that companies will make their operational processes error-free. Businesses that seek to increase the accuracy and efficiency of their process are already seeking support from RPA.
RPA originally gained widespread acceptance in the IT sector. Other sectors, such as banking, finance, and accounting, have started to adopt RPA after observing the remarkable results obtained through this method. For individuals who are interested in employment in research, development, administration, analytics, corporate finance, operations, web production and application development, RPA competence is highly beneficial. It is ideal for computer science fanatics and graduates looking to enhance their careers in the field.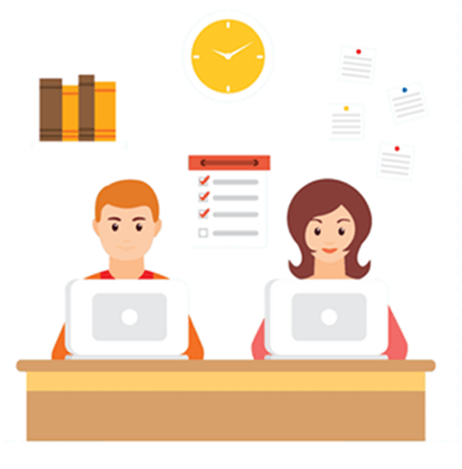 Approximately 45,000+ job openings for RPA-certified individuals and related jobs are now available, and these numbers are anticipated to rise over time. RPA Programmer, RPA Architect, UIpath Designer, RPA Engineer, Software Engineer, RPA Tester, and RPA Tech Lead are a few of the related job roles in this industry. With RPA Course in Coimbatore, students will be equipped to handle business challenges with ease.
Companies such as HCL, Deloitte, Mphasis, Accenture, IBM India, Capgemini, KPMG, and more actively seek RPA-certified professionals to join their companies. An RPA expert earns about Rs 5.6 lakhs each year. The global average pay for the same position is $113k annually. Location, organisation, experience, and skill are all factors that affect these estimates.
Read more
B
Bala Hariharan

FITA Academy has proven to be quite valuable in my career growth. Although it has been a while since I completed my RPA Classes in Coimbatore, the perks still continue to grow. I consider myself fortunate to have attended and worked with these expert trainers, who have aided me in growing my reputation within the field.
M
Monish S

After completing my RPA Course in Coimbatore at FITA Academy, I can confidently state that they are the finest institution in the city. I was able to obtain direct training from RPA professionals who are still active in the industry. The atmosphere was warm and welcoming. I was able to grasp all the concepts quickly and get all my doubts cleared immediately.
I
Irfaan

I work as a full-time employee and have two years of RPA industry experience. I enrolled in FITA Academy at their RPA Training Institute in Coimbatore. I had a wonderful time with the mentors and staff. Any questions were gladly welcomed and clearly clarified by our trainers. They provided me with numerous placement chances that allowed me to get hired in a reputed MNC.
G
Goutham U

I've enrolled in FITA Academy to obtain my RPA training in Coimbatore. I acquired a thorough insight into robotic process automation thanks to the trainer. Despite being a beginner, I had no trouble understanding the ideas. I got hands-on experience with a variety of RPA technologies from the trainers here, who are subject matter experts in the field. I highly recommend joining FITA Academy.
V
Vaishak M

My business has shifted for the better, thanks to the RPA Course in Coimbatore. FITA Academy met my need for new and distinctive talents to begin my academic journey. The trainer provided simple explanations that everyone could understand and relate to. I am thankful for their individualised guidance and am looking forward to getting better work prospects with my newfound skill.
Have Queries? Talk to our Career Counselor
for more Guidance on picking the right Career for you!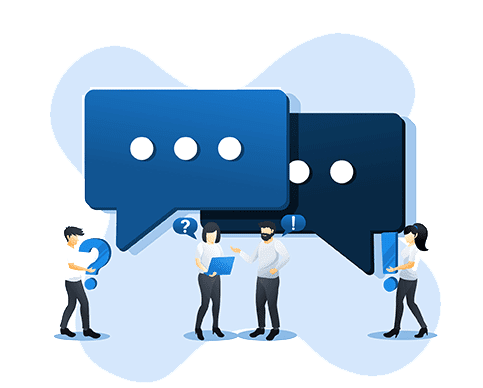 RPA Course in Coimbatore Frequently Asked Question (FAQ)
Additional Information
RPA, or robotic process automation, is the application of artificial intelligence and software robotics to routine corporate operations in order to achieve quicker results. Better automation and fresh perspectives on using the programme for business analytics are provided by this lifecycle process. RPA is a modern technology that is still in its infancy and is rarely used.
Most popular RPA tools
Blue Prism
The Blue Prism tool's main objective is to develop software robots that help automate the workforce. This makes it possible for companies to automate operations efficiently and flexibly. The application is built using the Java programming language and has a visual designer with drag-and-drop capabilities. Blue Prism automates repetitive, rule-based, and labour-intensive back-office processes to increase business operations' flexibility and efficiency.
With the aid of its powerful digital employees and self-learning creative designer tool, Blue Prism continuously helps users automate billions of procedures. The tool does have an advantage over its rivals due to its higher flexibility, security, stability, compliance, and lifespan.
Automation Anywhere
Automation Anywhere is a well-known technology that provides powerful functionality for automating challenging business tasks. It is used to automate routine, rule-based procedures that were previously done manually by humans. It provides companies with a comprehensive automation process. Automation Anywhere's mission is to develop a strategic roadmap and provide breakthroughs for companies using automation approaches. It eliminates errors brought on by basic human errors by properly automating the operations.
The RPA tool Automation Anywhere is accessible on the internet. The Control Room helps with its automation management. It is primarily used in enterprises and has an impact on business operations. The main objective of Automation Anywhere is to offer its users reliable, accessible, and secure services. This utility provides error-free automation. FITA Academy's RPA Training in Coimbatore offers hands-on training with the Automation Anywhere tool for practical knowledge.
UiPath
UiPath is a robotic process automation tool that allows for complete end-to-end automation. It provides ways for businesses to automate routine office processes for faster business change. It transforms time-consuming tasks into automated procedures by utilising a variety of methodologies. Data extraction from web pages and applications is more manageable with UiPath Screen Scraping. The data collection process is aided by its data scraping wizard. Programs written in various languages, such as SAP,.Net, Java, Flash, or PDF, can be deleted without any problems.
UiPath has reduced operating expenses and makes better use of IT resources. Many major companies, including HCL, KPMG, TCS, and others, use UiPath extensively. In a company that has deployed RPA, routine, monotonous, and repetitive activities are shifted to robots, freeing up humans to focus more on delivering quality customer care.
OpenSpan
OpenSpan is one of the RPA technologies used to automate, streamline, and integrate OpenSpan technology in order to improve user performance. Open Span is an excellent RPA tool that works inside the Microsoft Visual Studio Isolated Shell system design. OpenSpan Studio provides a distinctive and speedy visual development environment that enables users to create runtime solutions for efficient task completion.
With the aid of Open Span, clients may automate tedious manual tasks and connect to a number of programs through a single interface. Users benefit from tips that outline the proper way to carry out workflow tasks. Open Span uses cutting-edge methodologies to collect process insights, optimise them, and provide automation solutions.
RPA and other automation technologies aim to supplement human labour and inadequacies rather than completely replace them. Businesses can improve coordination and speed of workflow by implementing this strategy. RPA has several benefits, some of which include its impact on the healthcare, financial, customer service, human resources, and supply chain management sectors. At our RPA Classes in Coimbatore at FITA Academy, we incorporate all the essential topics for effective training and certification.
What are the benefits of RPA?
Cost-effective - One of the key advantages of RPA is that cost savings occur immediately. By automating tasks, a corporation can save costs by up to 30% because software robots are more affordable than full-time employees.
Lower Operational Risks– Some organisations prefer to contract out busy work to other enterprises, but doing so raises the risk of inefficiency and human error. Internal completion of the assignment makes RPA a better solution with less operational risk.
Consistency and Quality – RPA technology can automate operations that, when carried out by people, frequently result in errors. These bots are trustworthy, reliable, and able to run continuously.
Scalability – By using RPA, firms may easily expand or reduce operations as needed and make adjustments based on other crucial factors.
Workload reduction - By automating repetitive tasks like creating reports, employees' workloads can be significantly reduced, allowing them to concentrate on more crucial work.
Enhanced customer experience – Customer satisfaction is higher since they obtain better information because accuracy is maintained and the operational threat is minimal.
Better business outcomes - Since employees are working on tasks that are more beneficial to the organisation, robotic process automation improves outputs that can be automated.
Different Job Roles Of RPA Specialists RPA Developer
An RPA developer works with company managers and researchers to create and enhance workflow procedures. Planning and documentation are two essential elements of industry best practices and successful RPA development. RPA developers' primary duties include designing, creating, and deploying RPA systems. They employ a range of RPA tools and technologies, such as UI Automation, Blue Prism, and others, to build up and evaluate automated processes. Learn how to use these tools with the RPA training in Coimbatore to assess the processes and decide which ones may be automated.
An RPA developer must draw workflow diagrams and record the process before using it in order to optimise processes. They are also in charge of organising and managing workflow automation projects. They should also be proficient in coding since they also take charge of testing and fixing software holes.
RPA Technical Lead
A technical lead is a professional who oversees a team of technical workers in a software or IT company. They frequently head the software engineering and development team and deal with technical issues that arise during product releases, technical work, and software development. They also offer technical guidance and training to the RPA team. An RPA lead is accountable for ensuring that projects are completed on time, on budget, and with high quality. They provide direction and assign work to the RPA members. When implementing a project, they cooperate and plan with the project owner, developers, and IT teams. They collaborate closely with other teams and business divisions to ensure adherence to governance and regulations.
RPA Consultant
The design, development, testing, and implementation of RPA bots that interact with a range of third-party applications will be the responsibility of RPA Consultants. Using RPA software, they will identify places where current processes can be automated and provide ongoing operational support, including upgrades, defect corrections, and any other procedure that alters operations. With the assistance of our skilled experts at our RPA Training Institute in Coimbatore, learn how to optimise and maintain RPA bots.
An RPA Consultant also can act as a link between the business and technology, aiding in the creation of technical solutions that meet the business needs of the consumer. During this process, the system strategy is determined, system requirements are developed, custom technology solutions are built, prototyped, and verified, and system implementation is facilitated.
Automation Architect
The Automation Architect is the person who develops the automation using RPA technology. Depending on the technology used, this role necessitates at least a rudimentary understanding of programming. The responsibilities of an RPA solution architect include developing RPA solutions for varied client needs. The main priorities are identifying and solving the issue. They help a business implement, configure, plan, develop, build, test, and maintain RPA.
Due to its dependability, efficacy, and cost advantages, RPA will rule the industry. Businesses that employ engineers adept in robotic process automation will rule the market in the future. Artificial intelligence and robotics have always amazed humans. Grand View Research's most recent study predicts that the marketplace for robotic process automation will grow quickly and be worth $8.75 billion by 2024. The Robotic Process Automation Training in Coimbatore offers techniques that are simple to understand and put into practice, making them accessible to students from various backgrounds. As a result, even individuals with hardly any prior knowledge of the topic can tremendously benefit from this training.
Mentors in this course are certified, experienced trainers who have a wealth of practical knowledge in the use of RPA models in the business. They integrate the most recent updates and enhancements to this technology in order to stay on top of the most recent trends. Students enrolling in this programme have the choice of doing the RPA course online or in traditional classrooms. FITA Academy's RPA Course in Coimbatore is designed to meet all of your professional needs.
Read more